Eastern Caribbean Cruise--Marc & Marnie
Here's some quick pics of our cruise to the Eastern Caribbean with Chad & Donna Lythgoe, Ross and Carmen Jorgensen and ourselves (Marc & Marnie Bryson)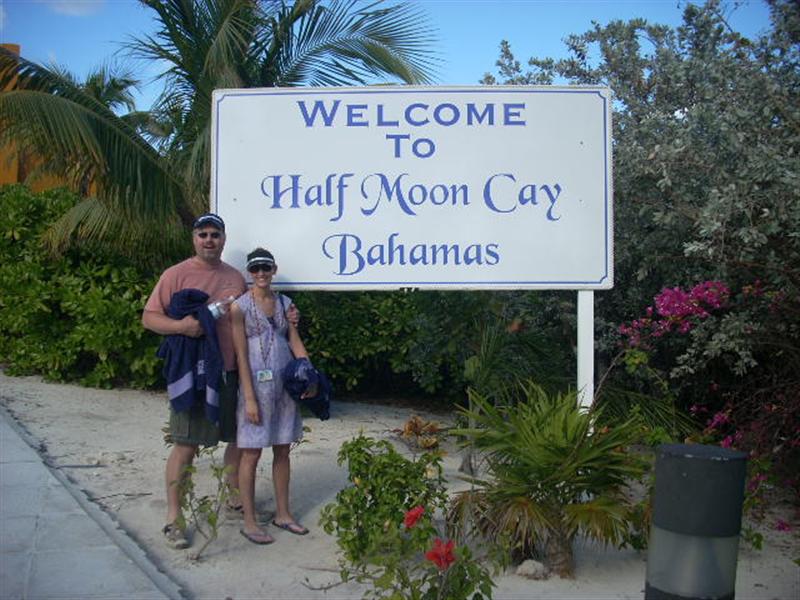 Well, we're finally here. First stop is Half Moon Cay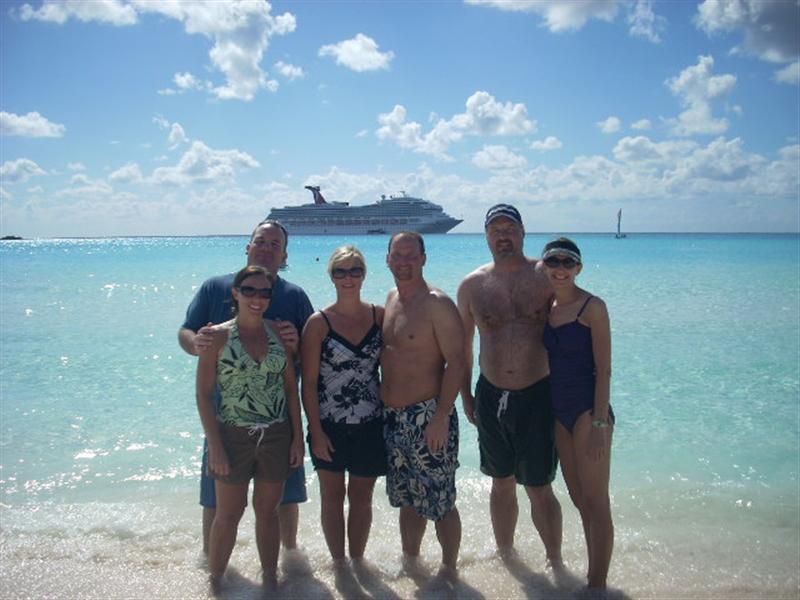 The group us posing for a picture on the beach. Jorgensen's are on the left, Lythgoe's in the middle and we're on the right side.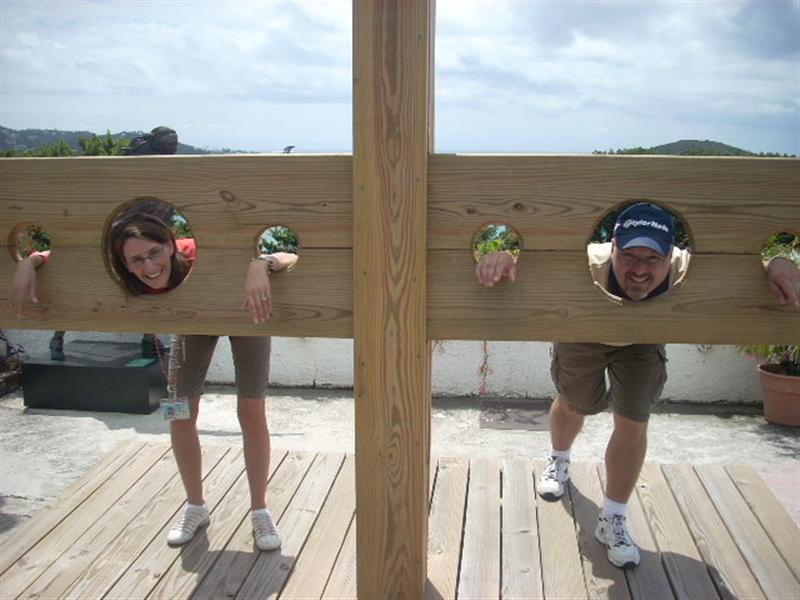 Yes, we've been bad and left our kids home. Locked up in St. Thomas at Blackbeard's Castle.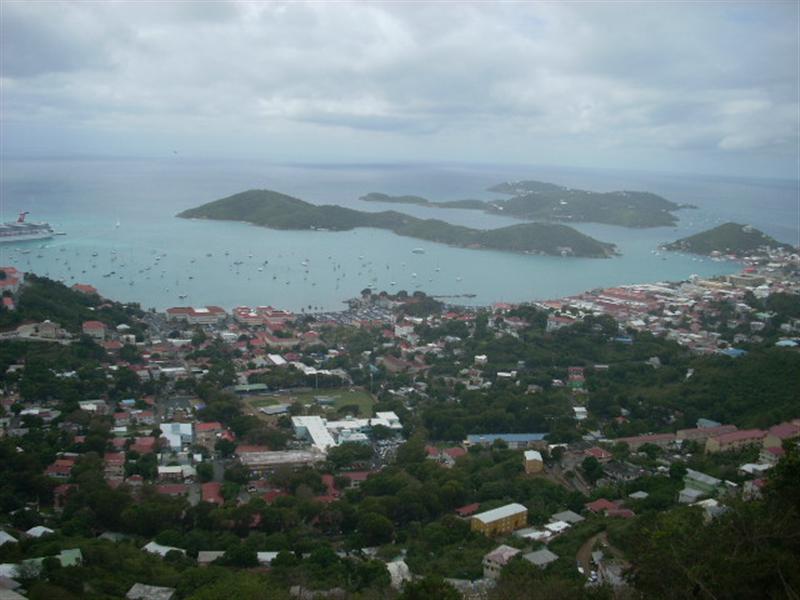 St. Thomas harbor. Our cruise ship (Carnival Liberty) is on the far left of the frame.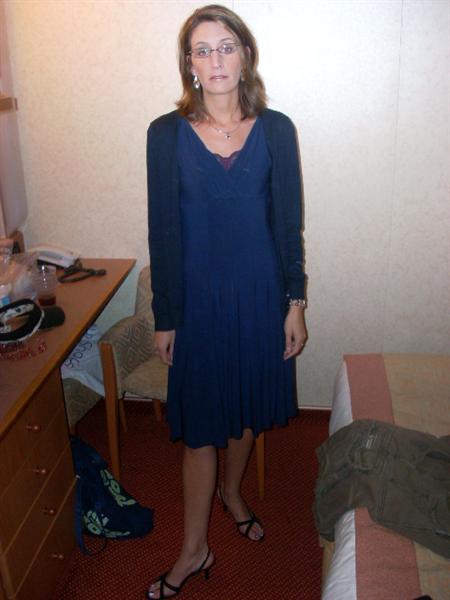 Marnie is dressed and ready to go in our cabin.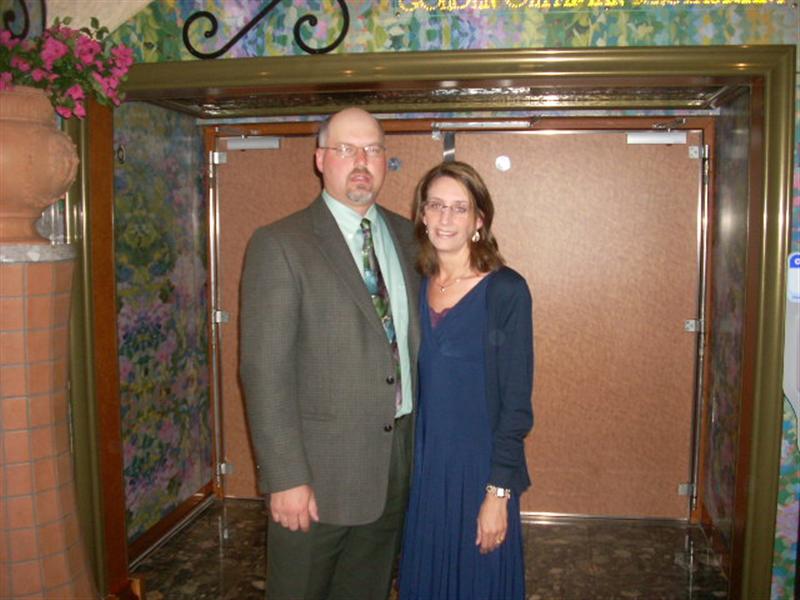 Here's the happy couple just before dinner after a day at St. Thomas.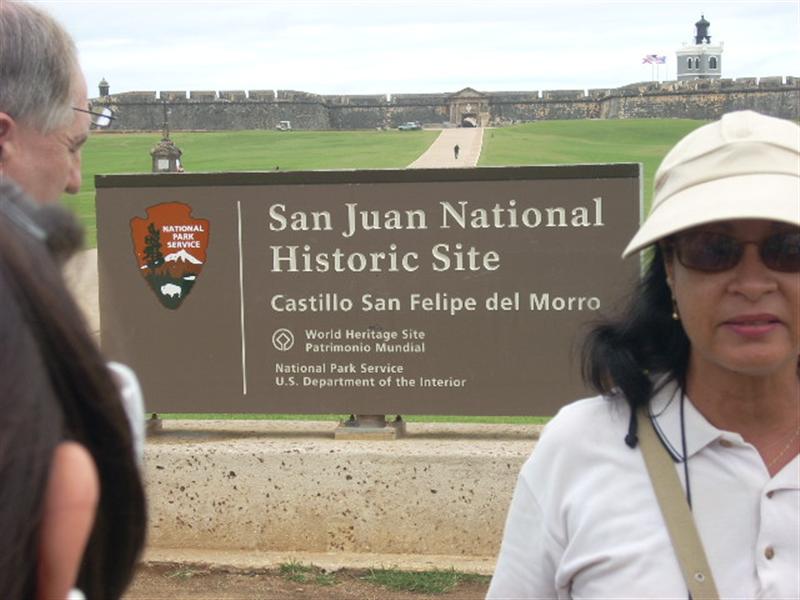 Puerto Rico first stop. This proved to be quite interesting. The fort was originally built by the Spanish and was added on to for the next four centuries.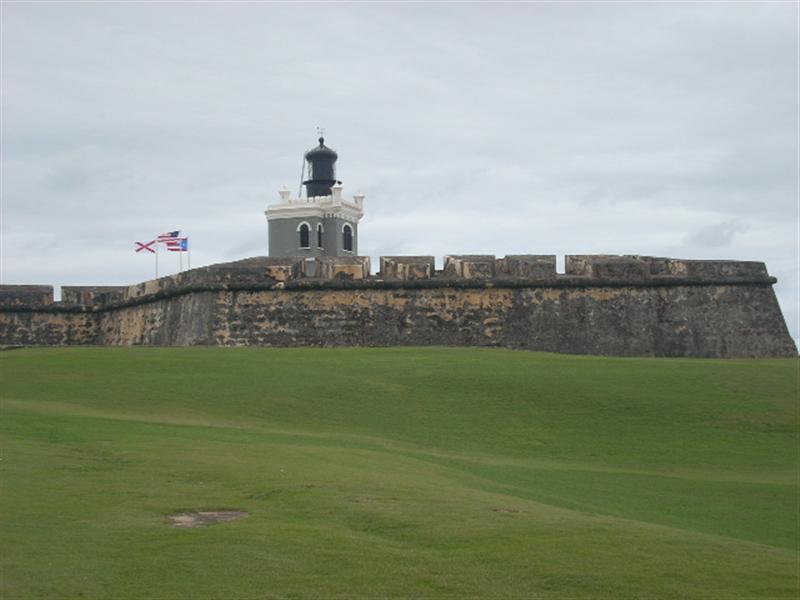 Pretty formidable walls that are guarded by a dry moat. You would have to cross this expansive open area, navigate the moat and climb the walls to attack this fort. It'd at least make it interesting while you did this under fire.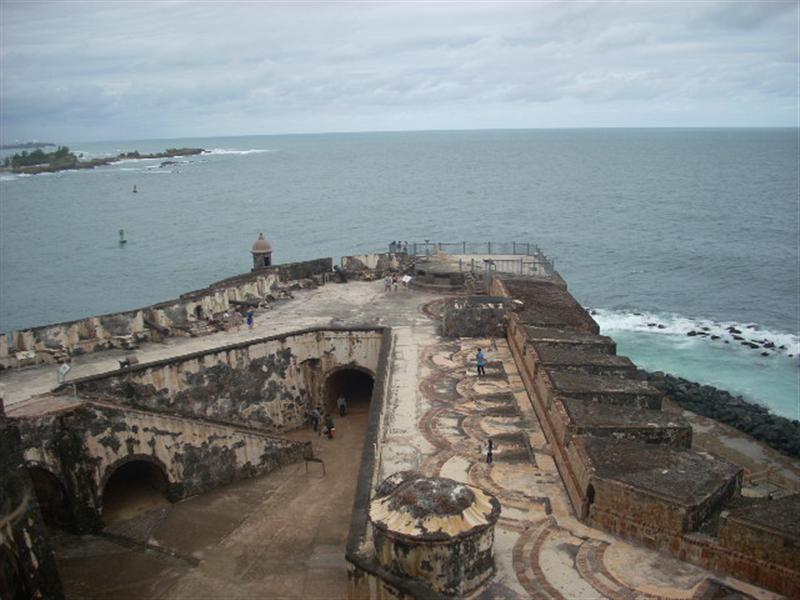 Here's a pic from the top of the fort. The arcs are for gun placements so they can swing and aim through the firing positions in the wall. I believe that those guns were late 1800's era technology (from what our guide was saying).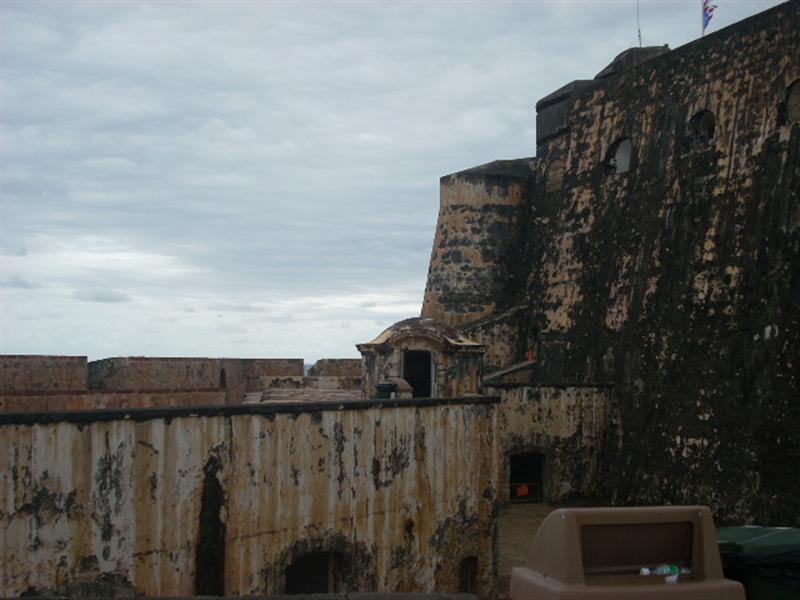 Picture from the gun deck looking up at the main section of the fort. Even if you got in this far, there's still a numbe of defensible positions. A conquering party would sustain heavy losses trying to take this.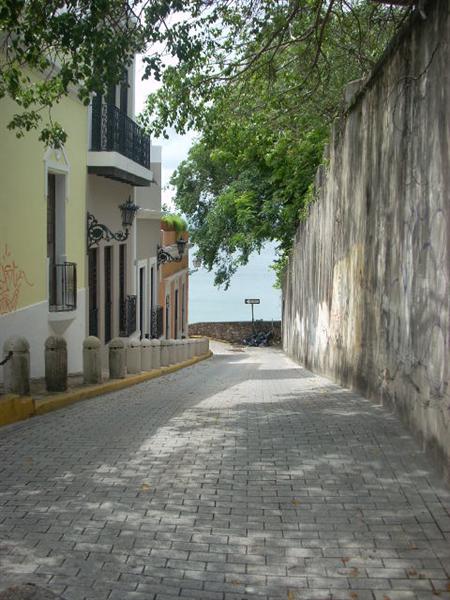 Old San Juan typical street. Very quaint and European feel with a comfortable climate.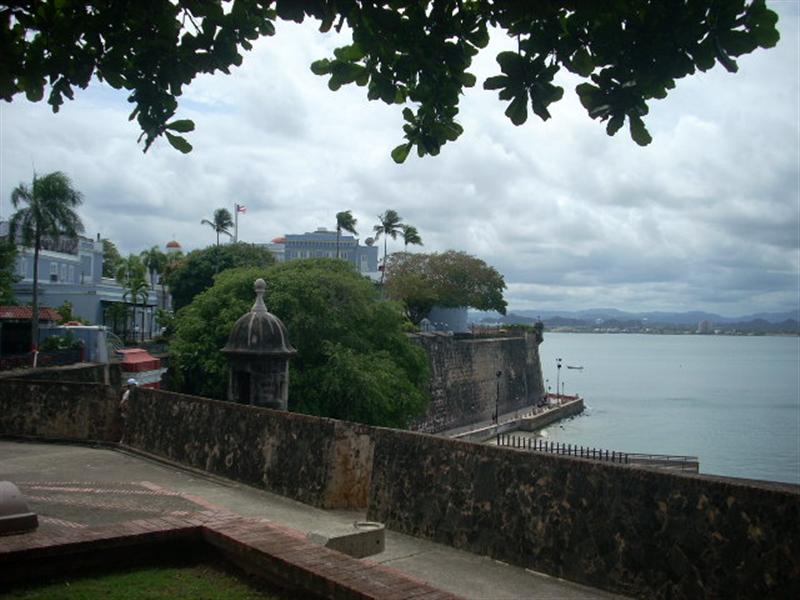 This is the city of old San Juan. Still fairly fortified with similar fortifications as the fort.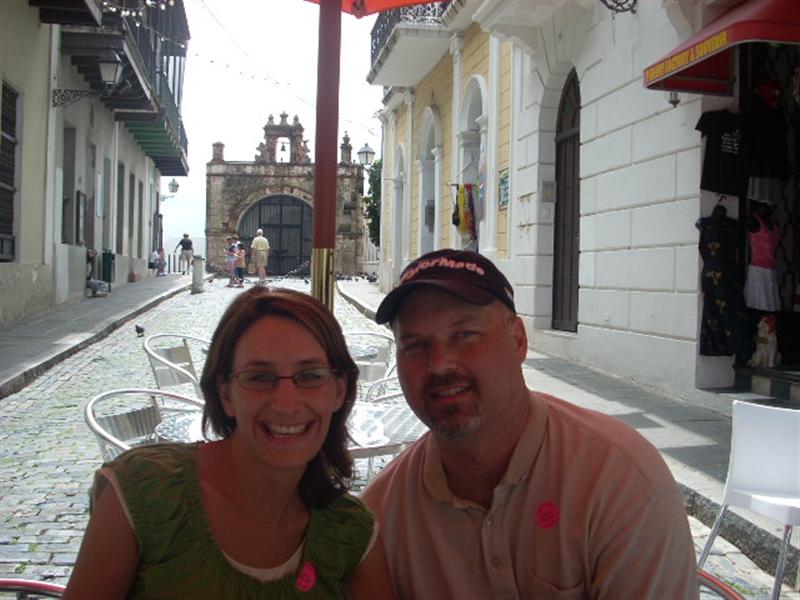 Here's where we were eating in the street. Very fun and great food. Expensive drinks, though.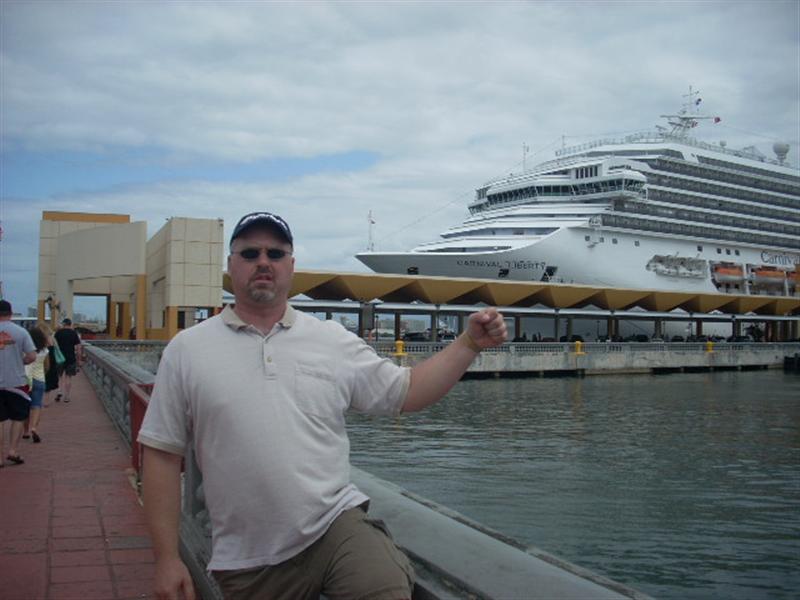 Capt. Bryson posing before getting on the ship in Puerto Rico.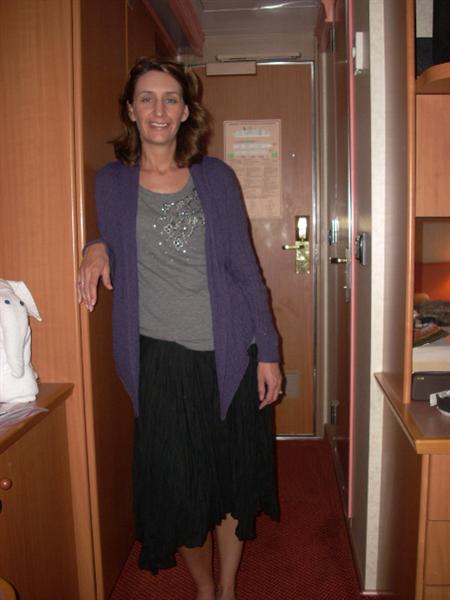 Hey, there's that pretty girl again.
We had a great time again. I don't know that we'll get to go again alone for a while. We'll have to take our kids with us next time.