2001 F350 project truck....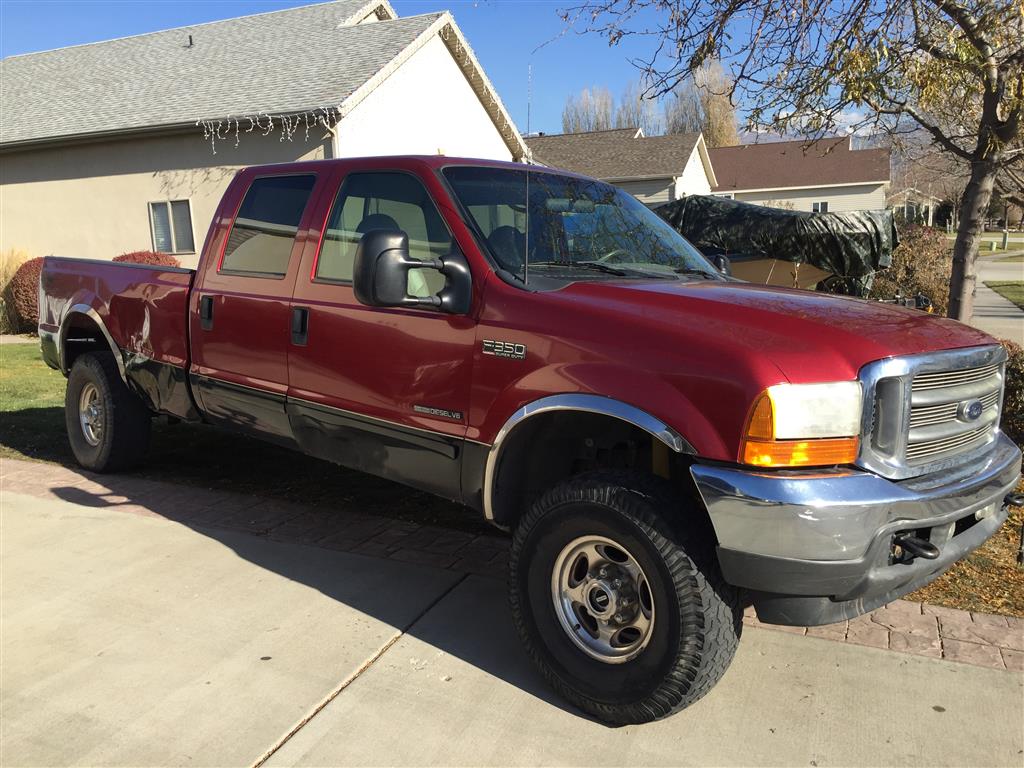 Most of the damage and why the truck was reasonably cheap.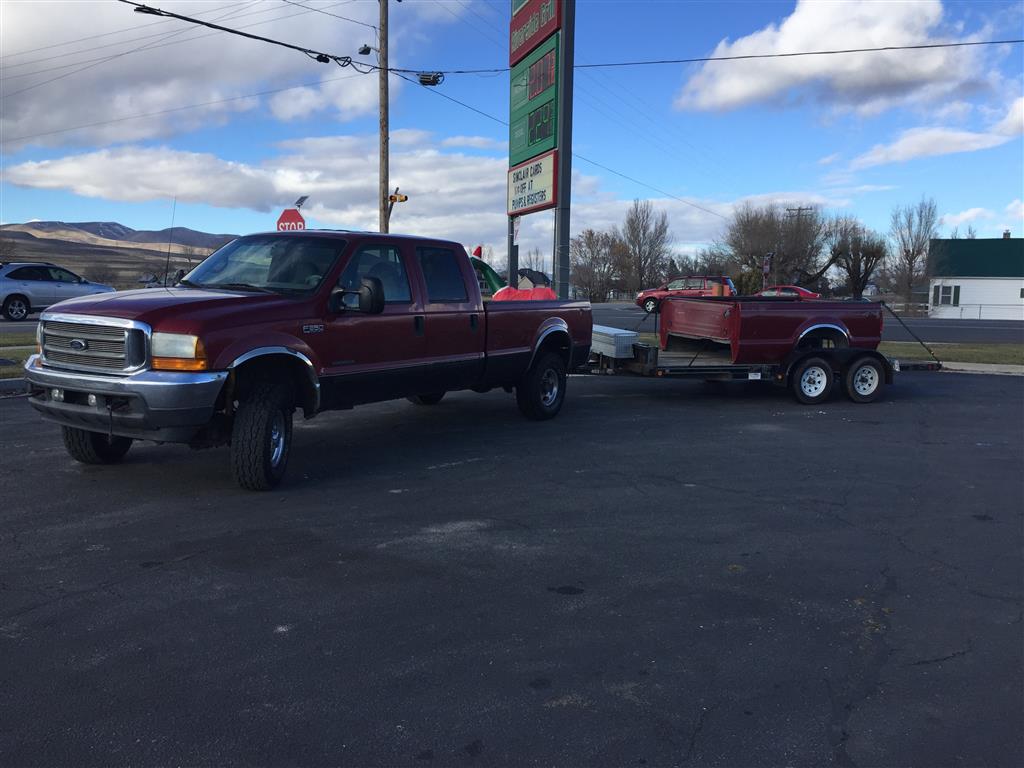 ...and we have a different bed. Conveniently colored and it has a tailgate as a bonus.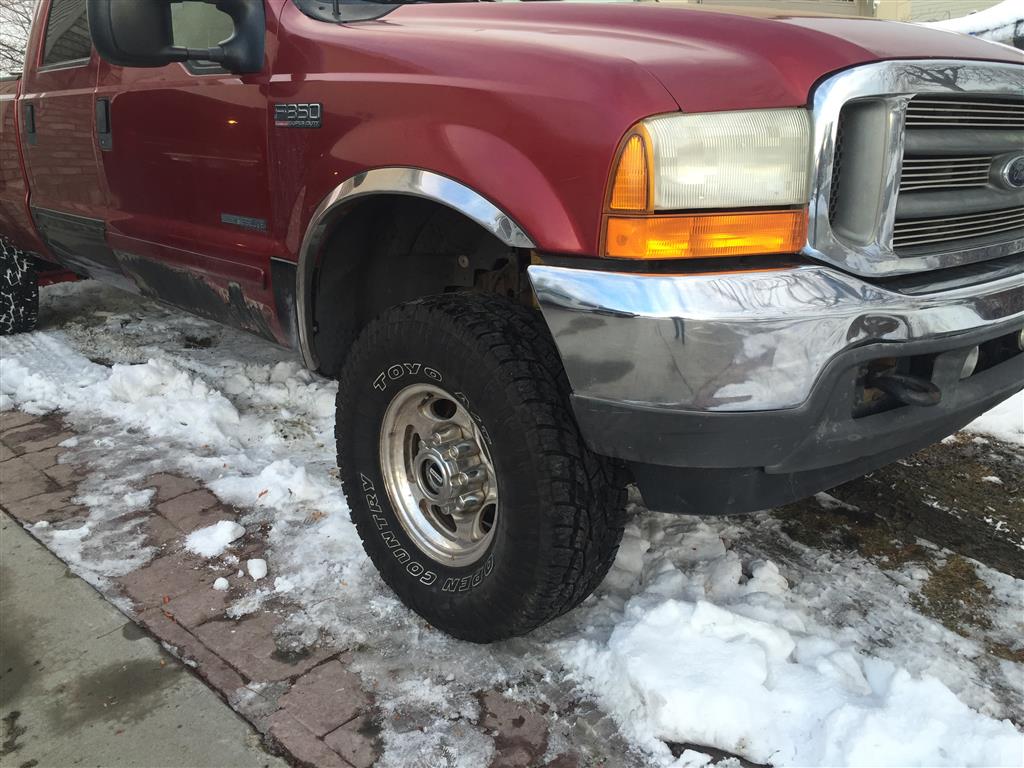 New tires. I really like these so far. Have 800 miles on them and they are a little noisy but good traction even in the snow.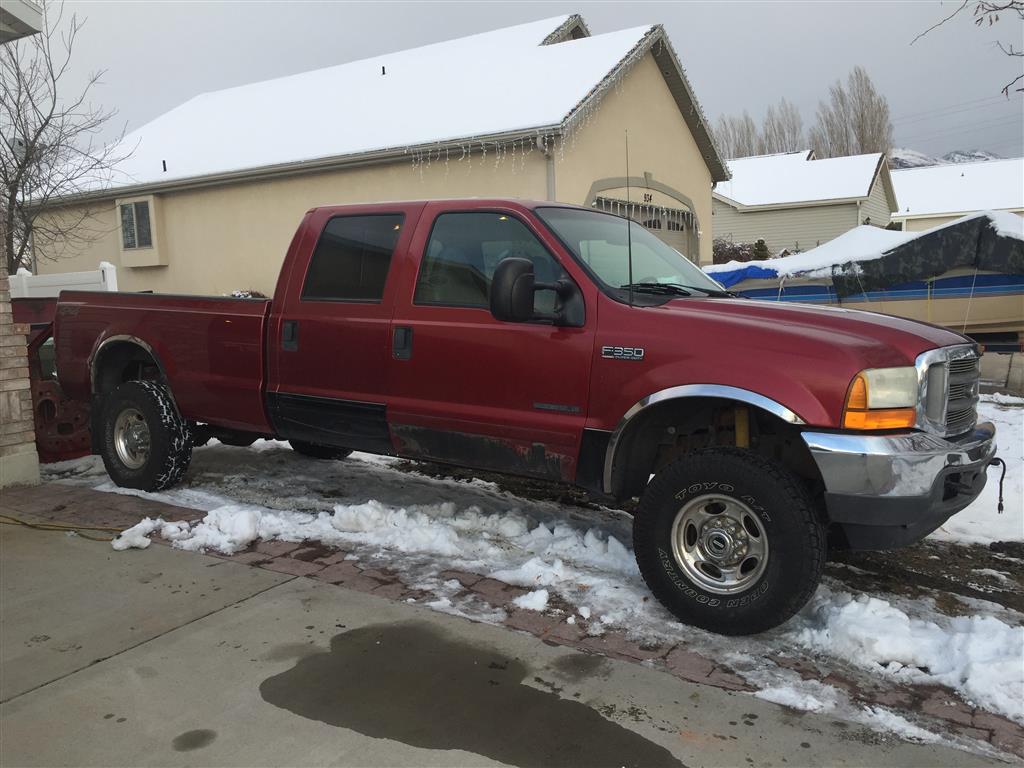 Here it is with a same color door and the bed on. Truck will NOT start unless plugged in. Runs pretty good and starts fine if it's warmed up. I can even drive it to work and work 8 hours and it will start when I come out to go home without being plugged in.