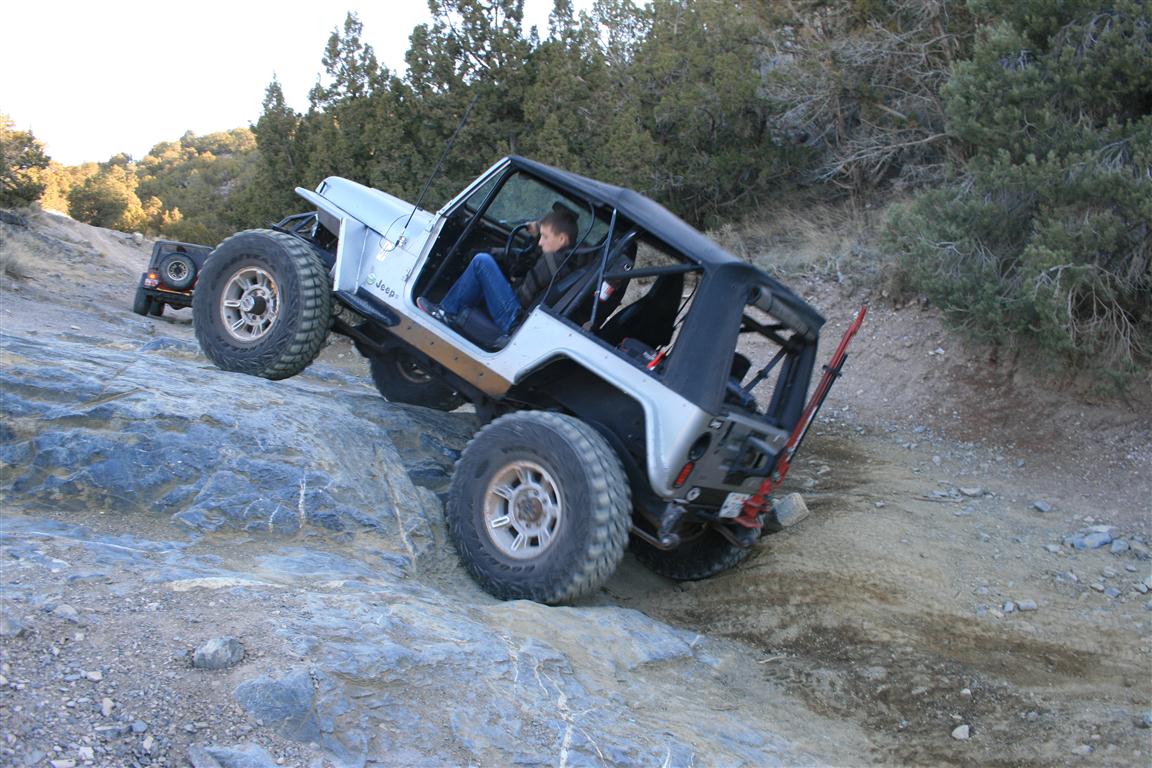 We didn't get a lot of pics, but I wasn't driving on Rattlesnake. Here's Corbin "getting it" a little. I'm sure this is his first time in low range and having to give it a little. He did well.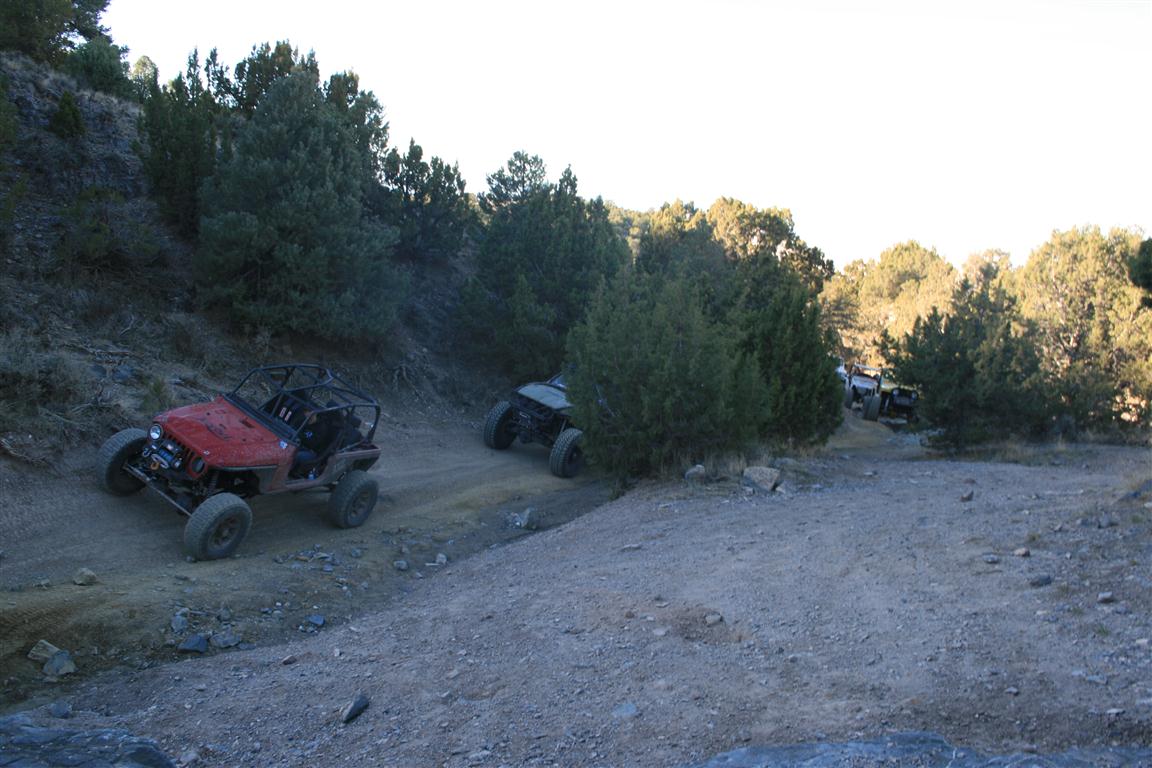 Some of our trail group. Familiar faces, mostly. It's turned out to be a great group.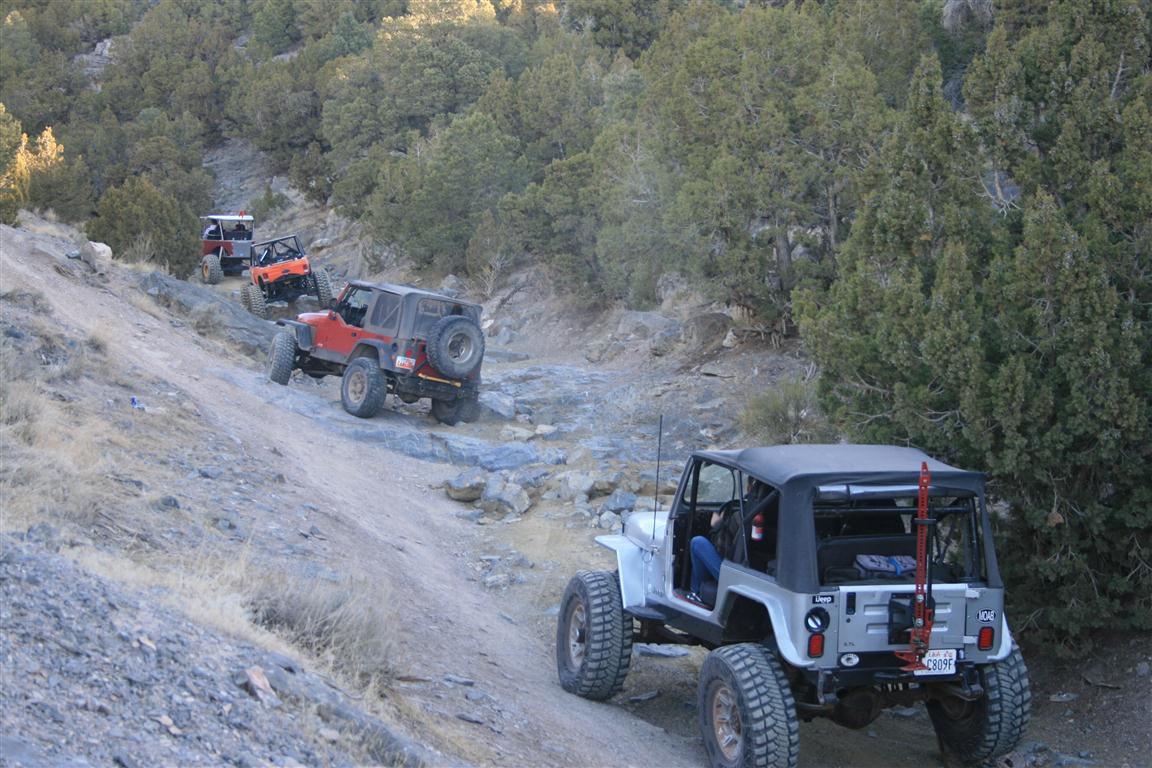 More familiar faces.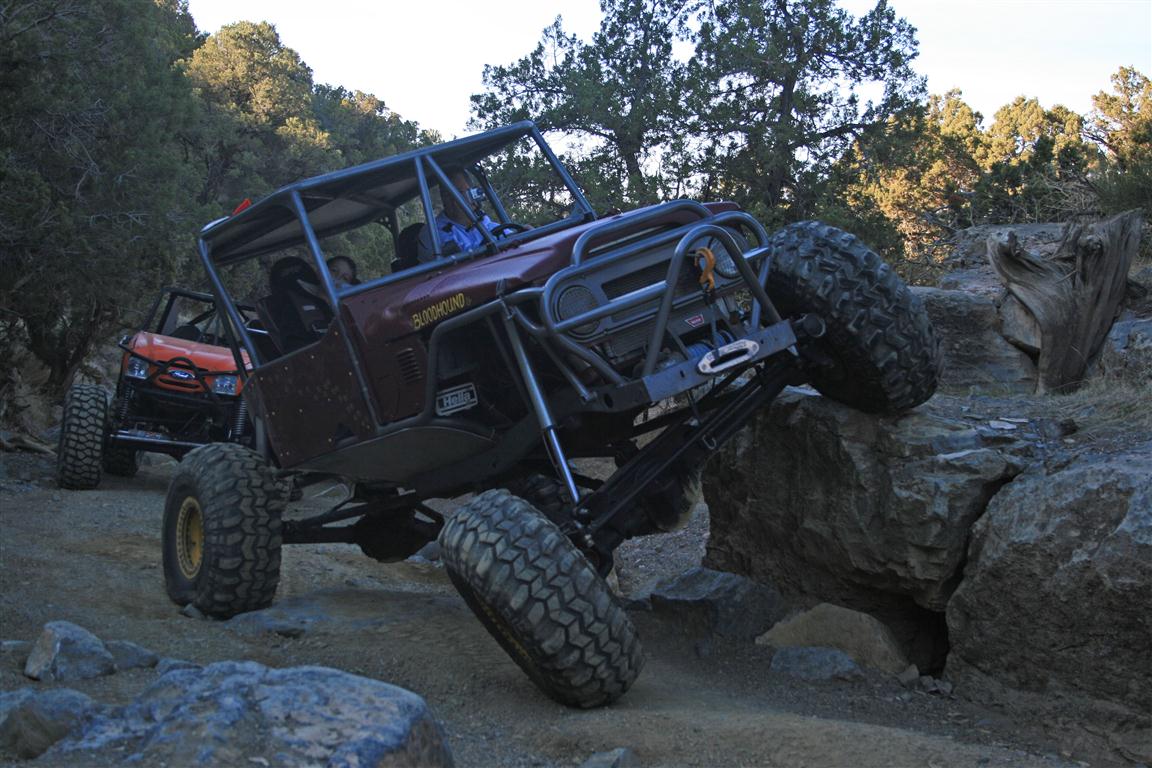 Shawn showing off a little.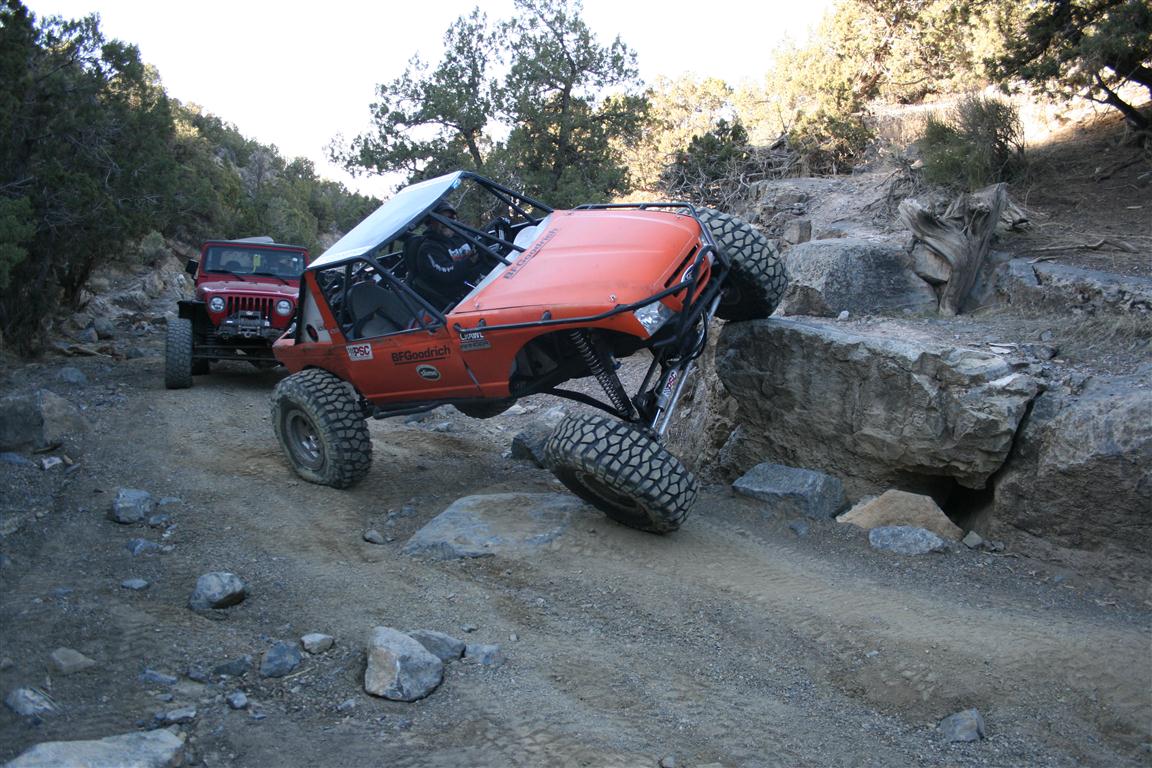 Bart follows suit with his latest "new", last one I'll ever buy, rig.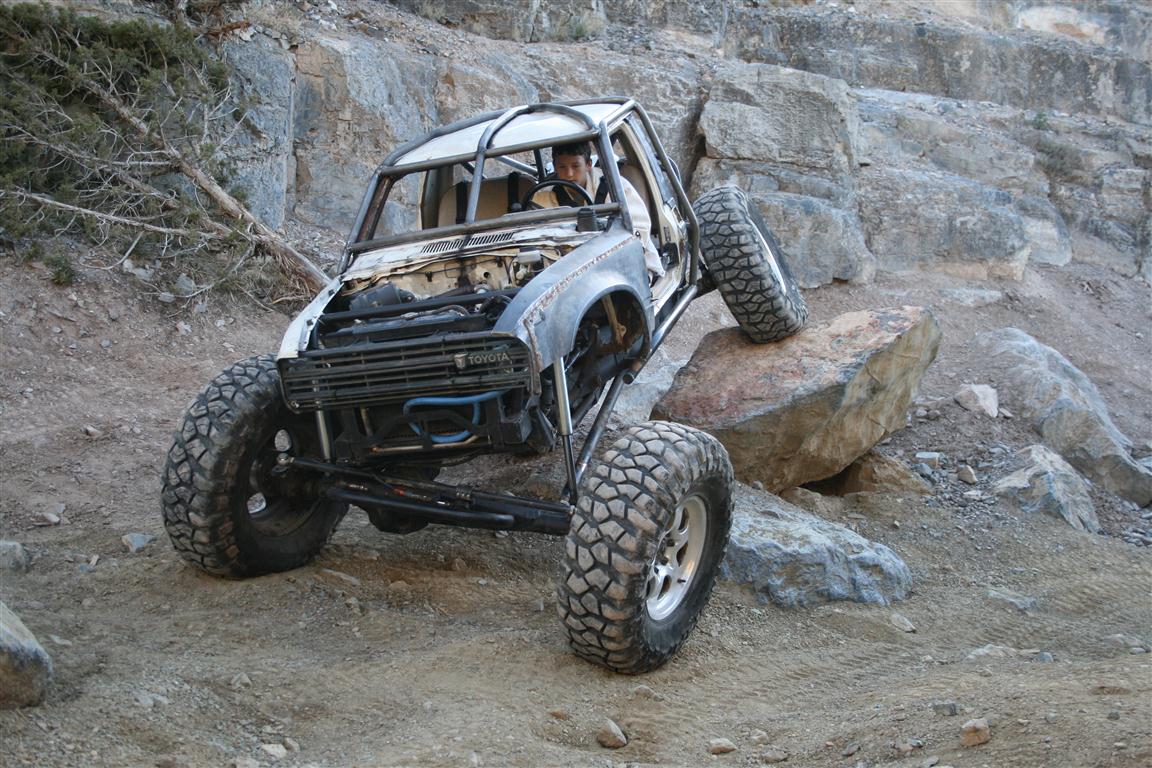 We took to calling Rick's boy (14 years old) "lawnmower man". The kid can drive and the rig is setup well.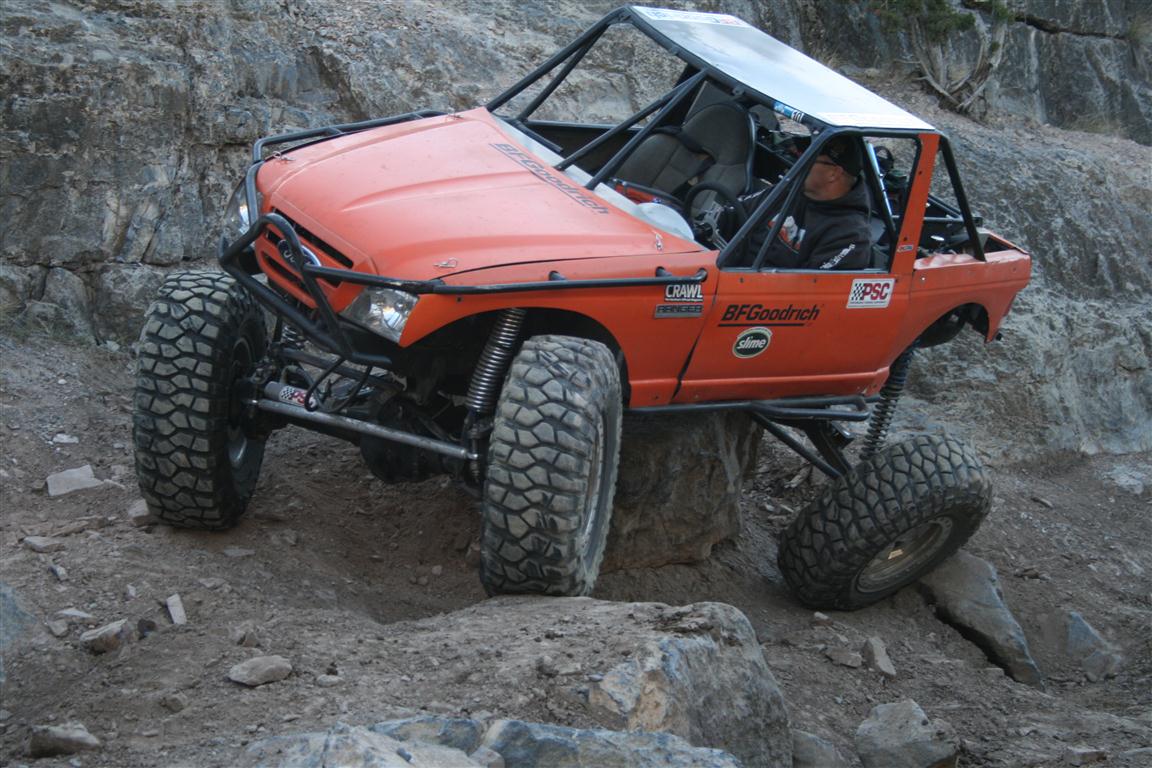 Good flex shot of the Lovell built buggy.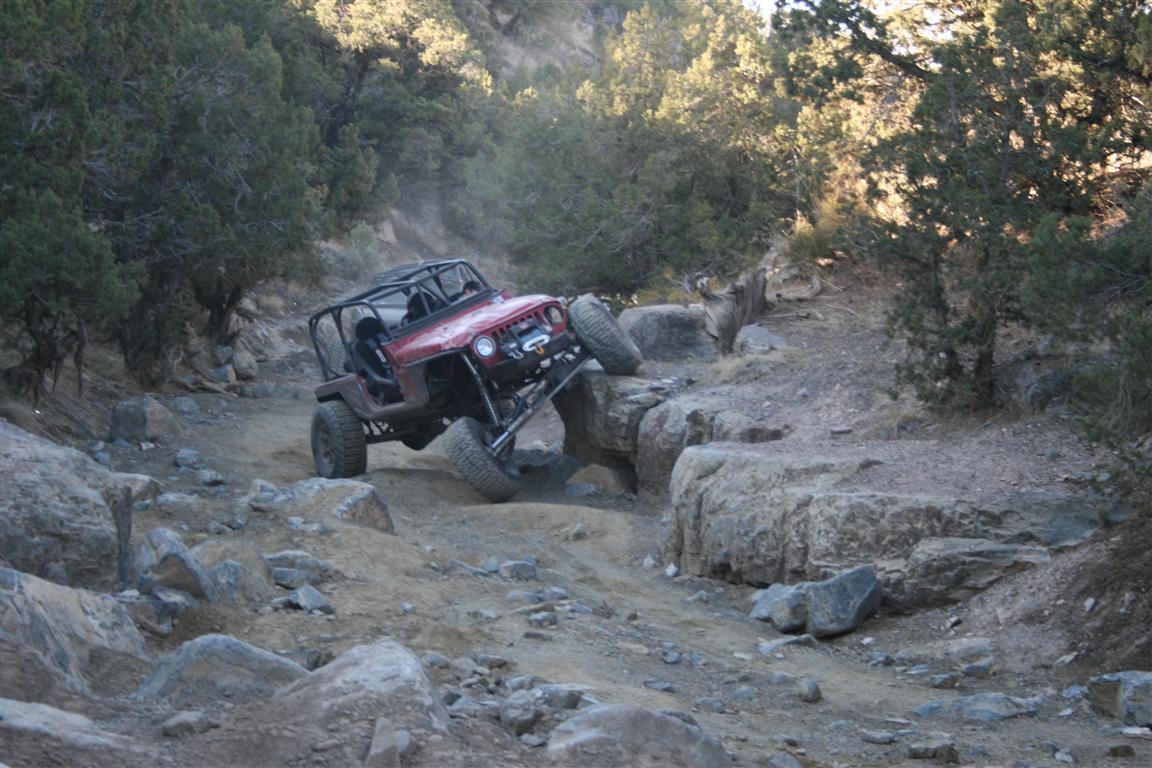 Ben couldn't be left out either. I'm sure my rig would have flopped here and I'm glad Corbin didn't try it out.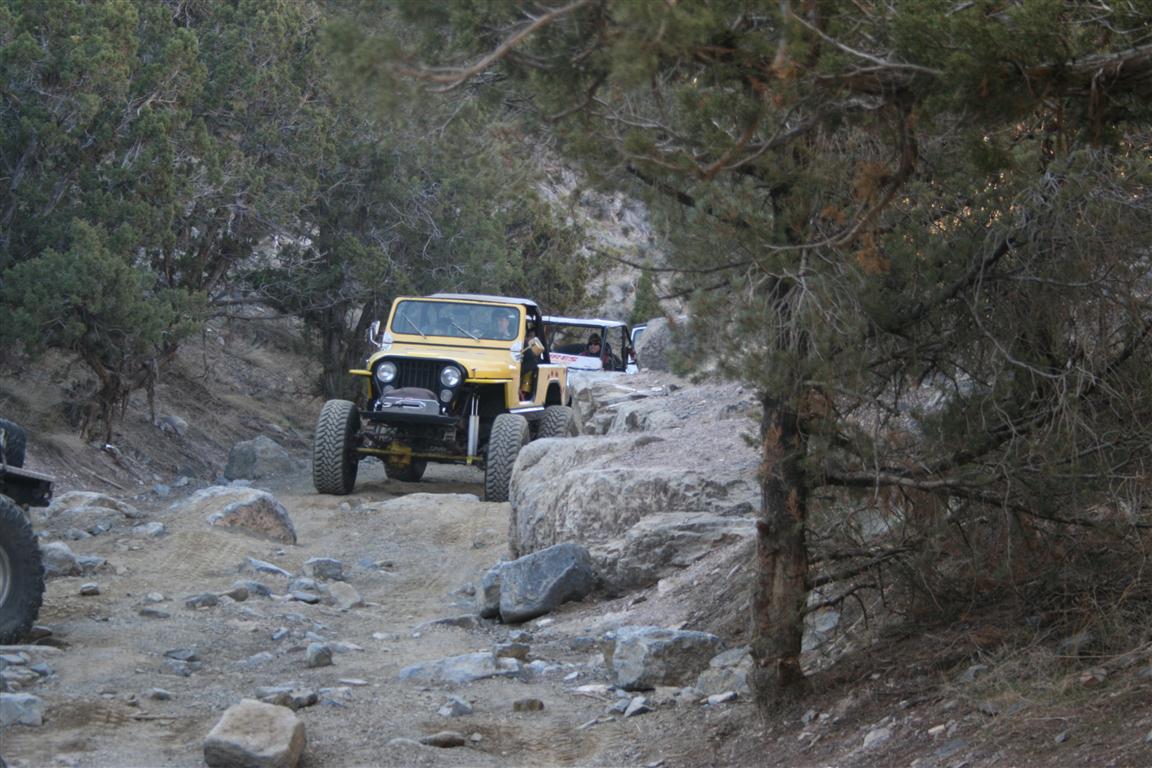 Here's Nick with Clay following. I'm not sure when the last time that rig saw the light of day, but it's good to see the bobbed Scrambler and the alum. skinned XJ out on the trail again. The whole day I was reminiscing of the crazy things I've seen Clay do and fall off of in that rig. He's always got a smile on his face. I need to learn from him.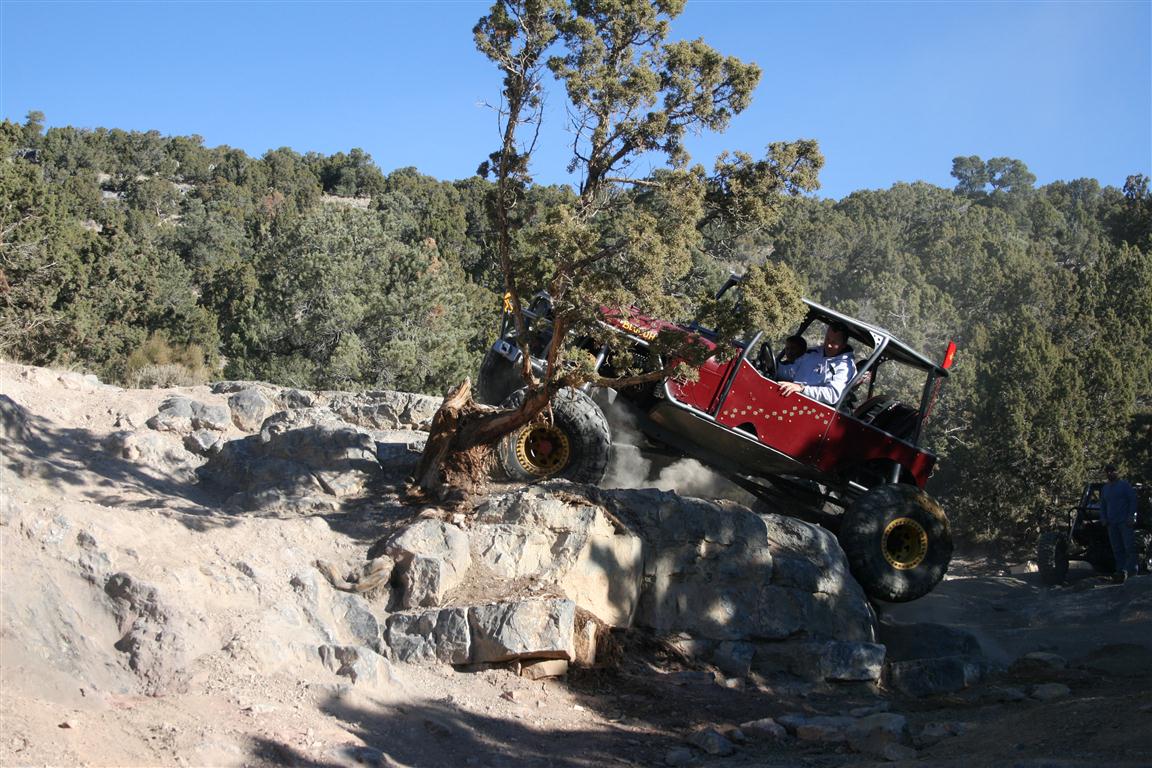 A little more skinny pedal and Shawn's up this optional climb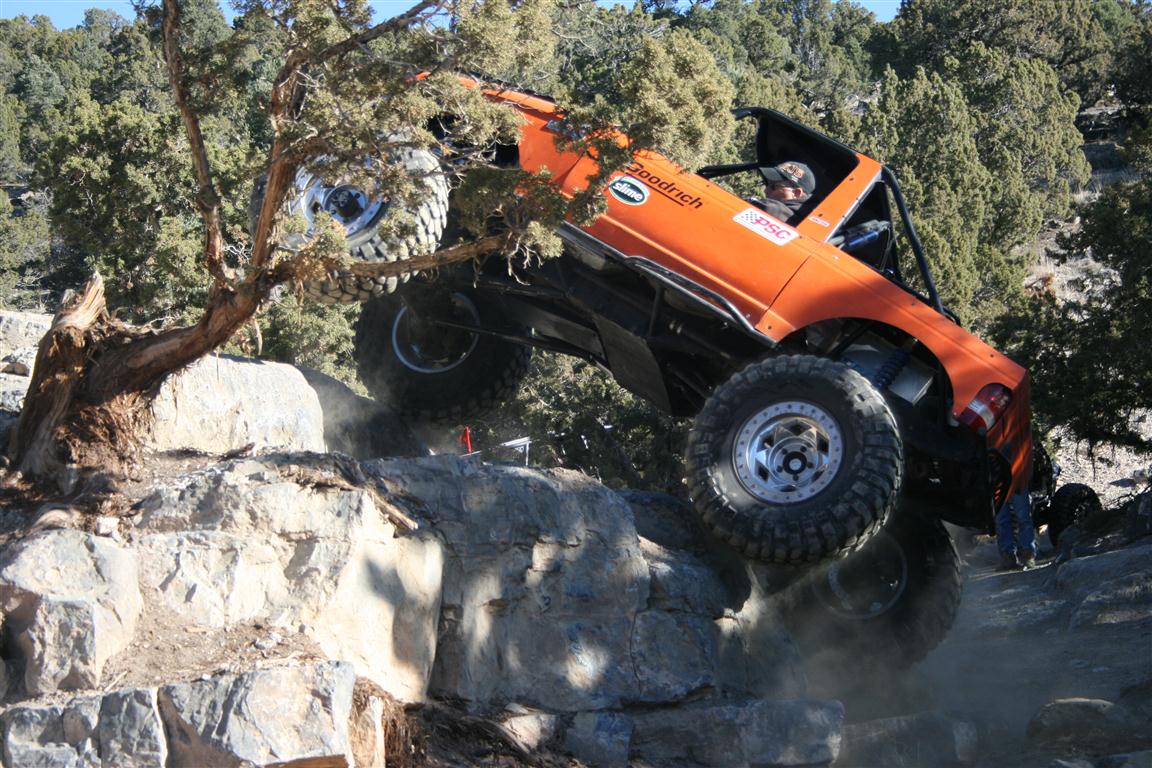 Shot of the day! Bart lit his 5.0L up here and got a good bounce.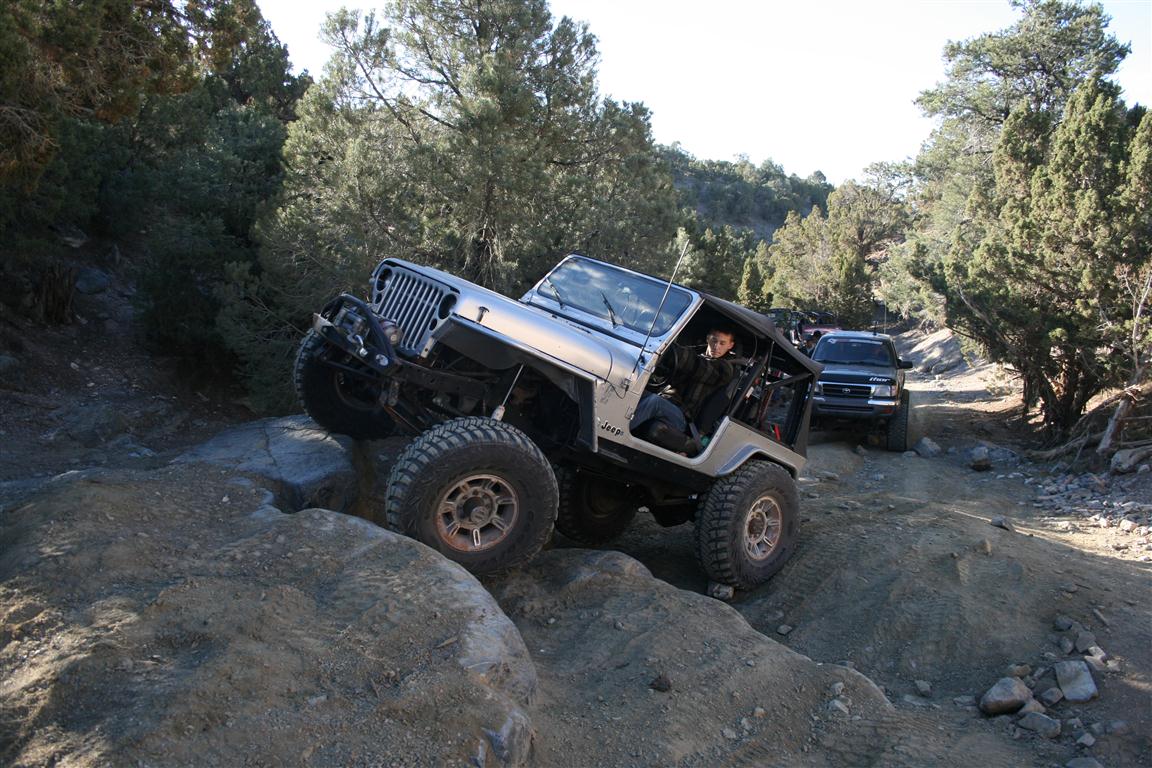 Corbin at a spot where I've repaired a few rigs. Most notable an XJ (mine) with a busted 297 joint and broken ball joints. No incidents today here.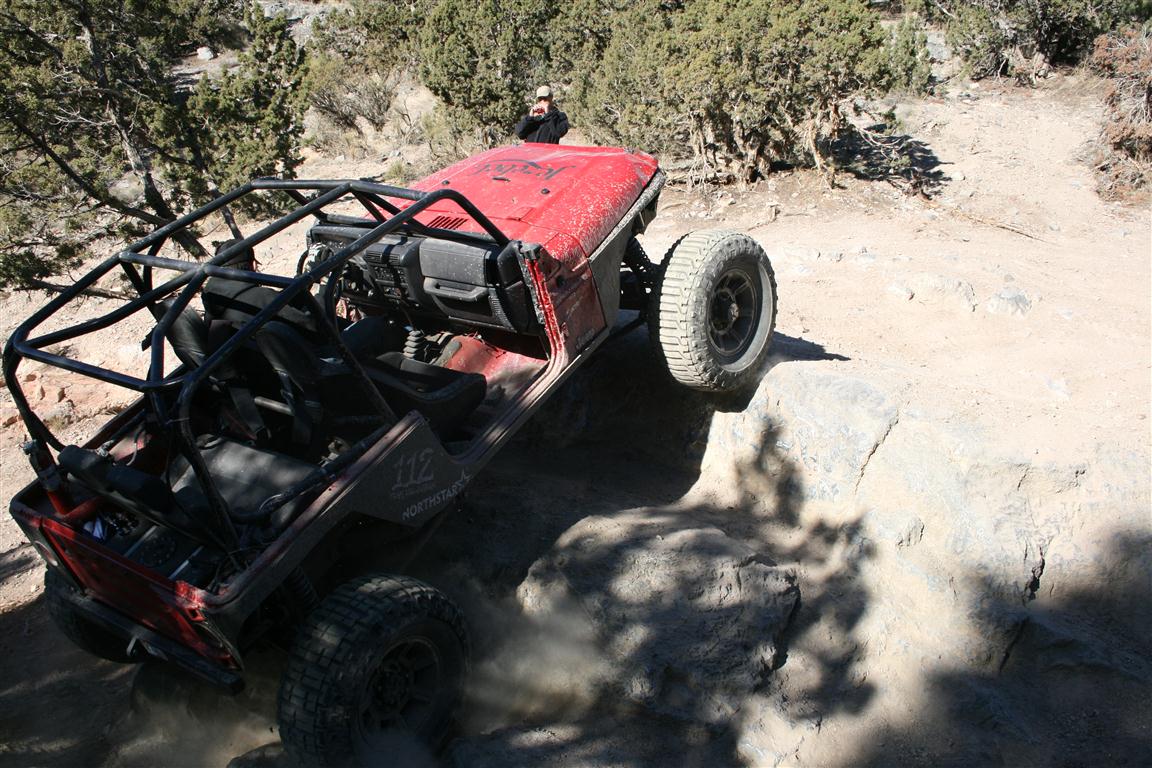 Ben lighting up his wife's tires (sorry Cami--had to)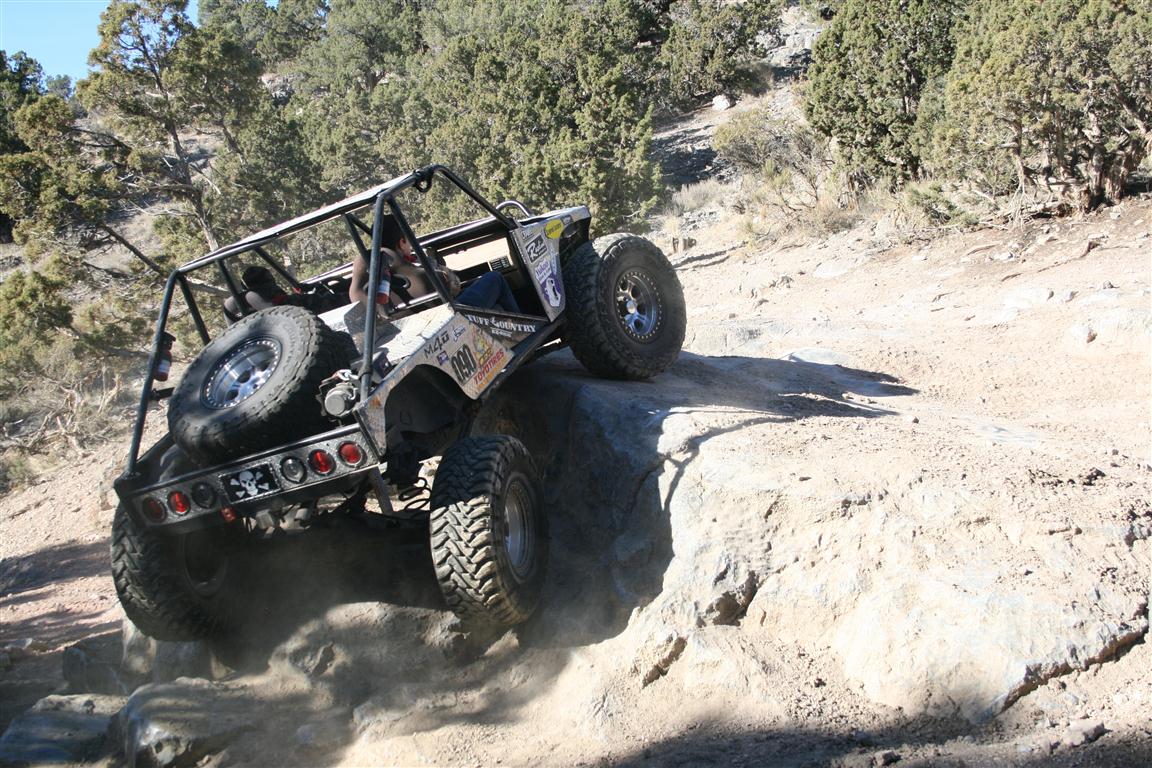 Clay still has those spongy Toyo stickies. They are amazingly soft.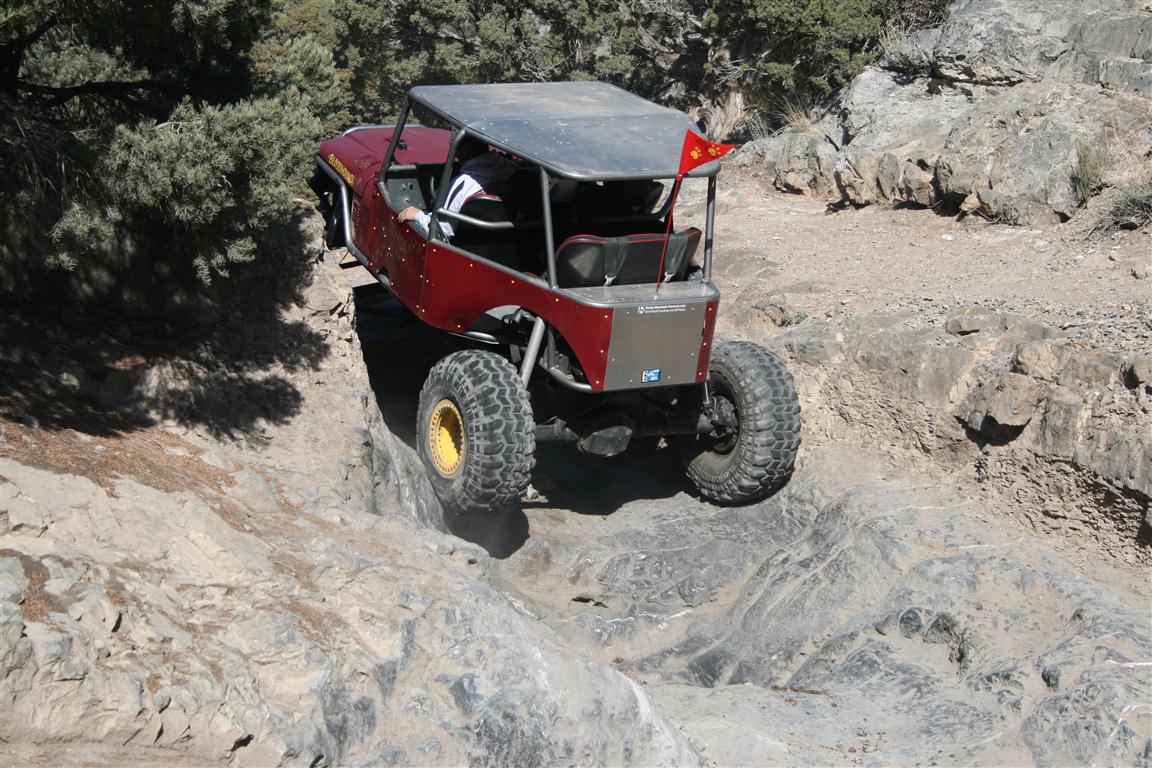 Shawn didn't wait for any of us to crawl up Wayne's World. Just got this shot of him before he scrambled up.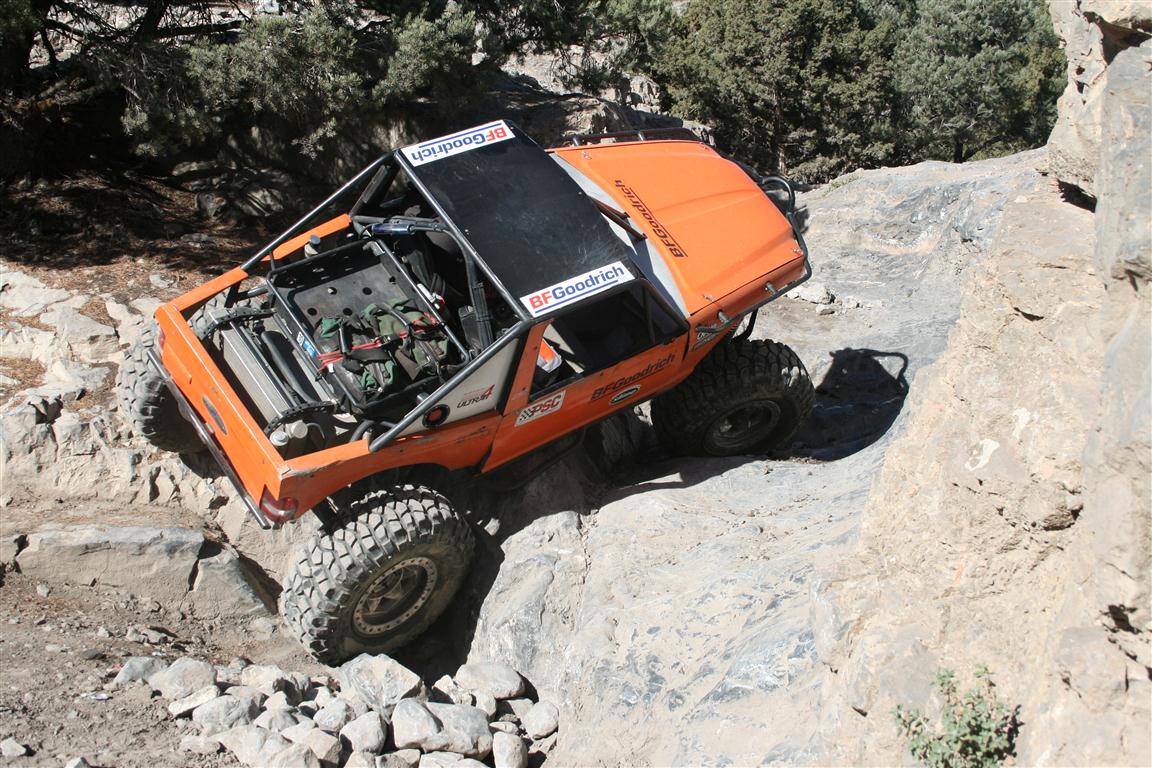 Bart took a hard line, I assume to get used to his new rig. This looked a bit tippy, but I think it'd go further without incident.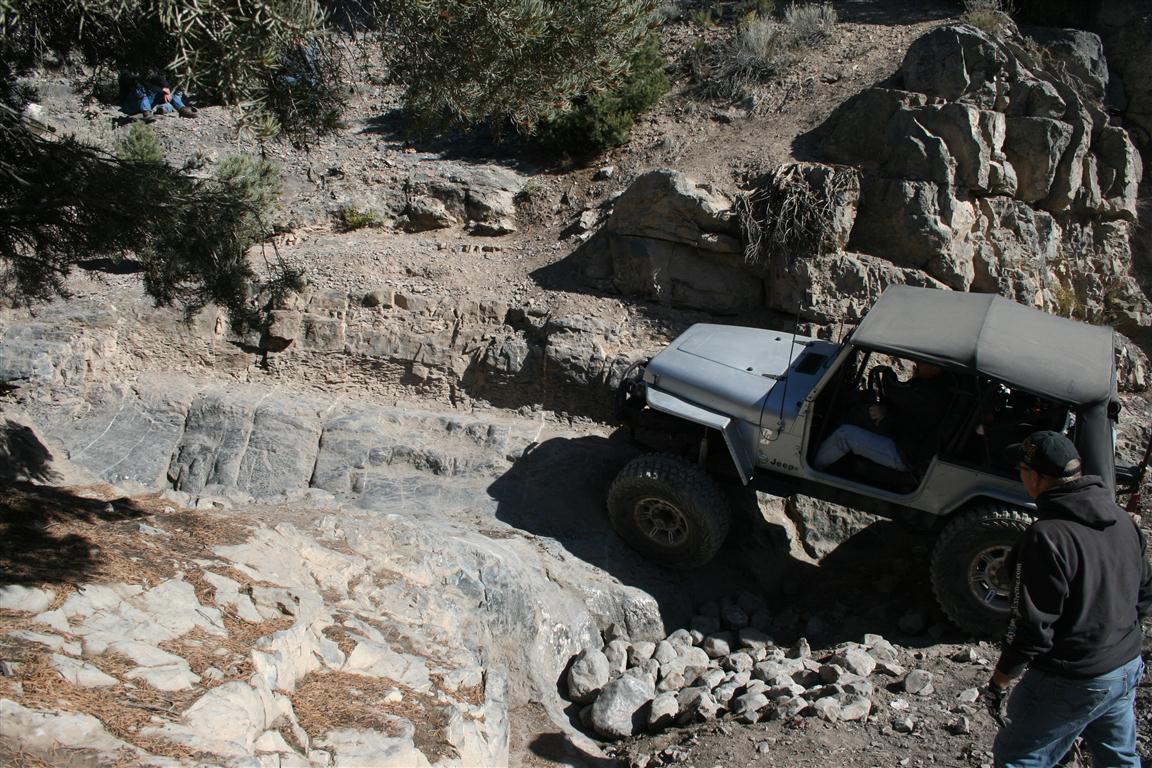 Corbin didn't want to drive this (and I prefered I do it) so I jumped in and tried a line that I've never been able to make.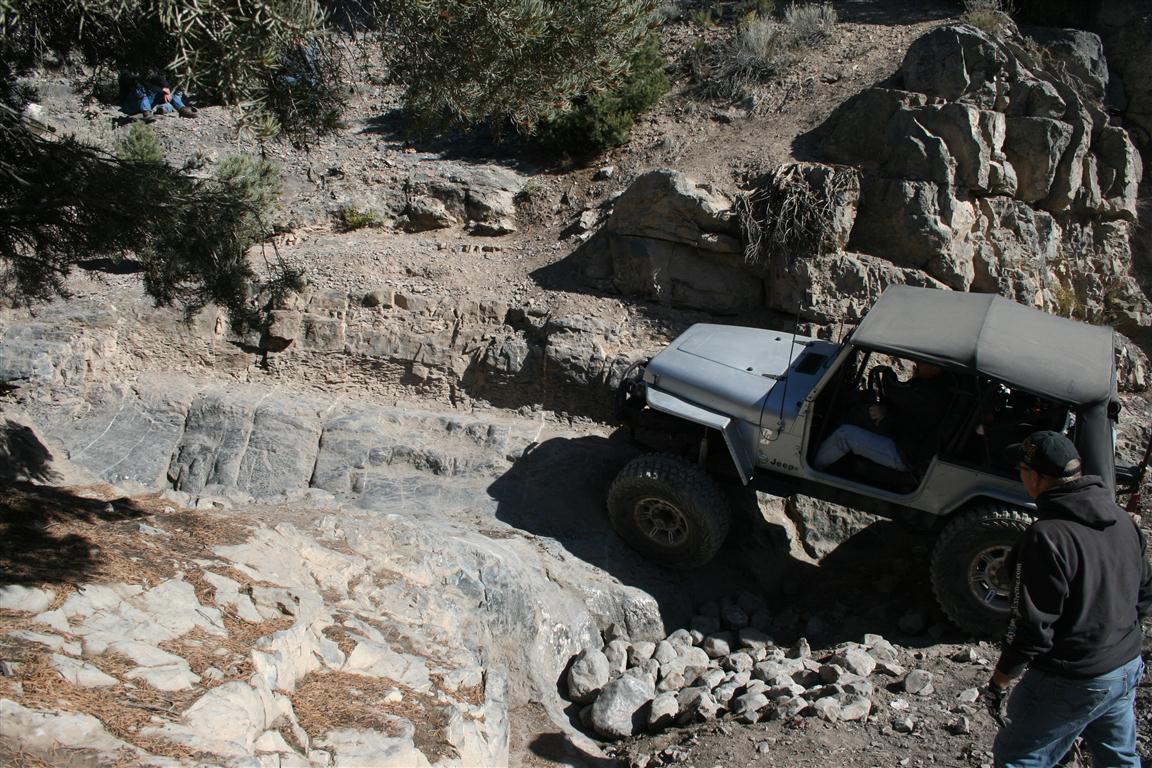 Setting up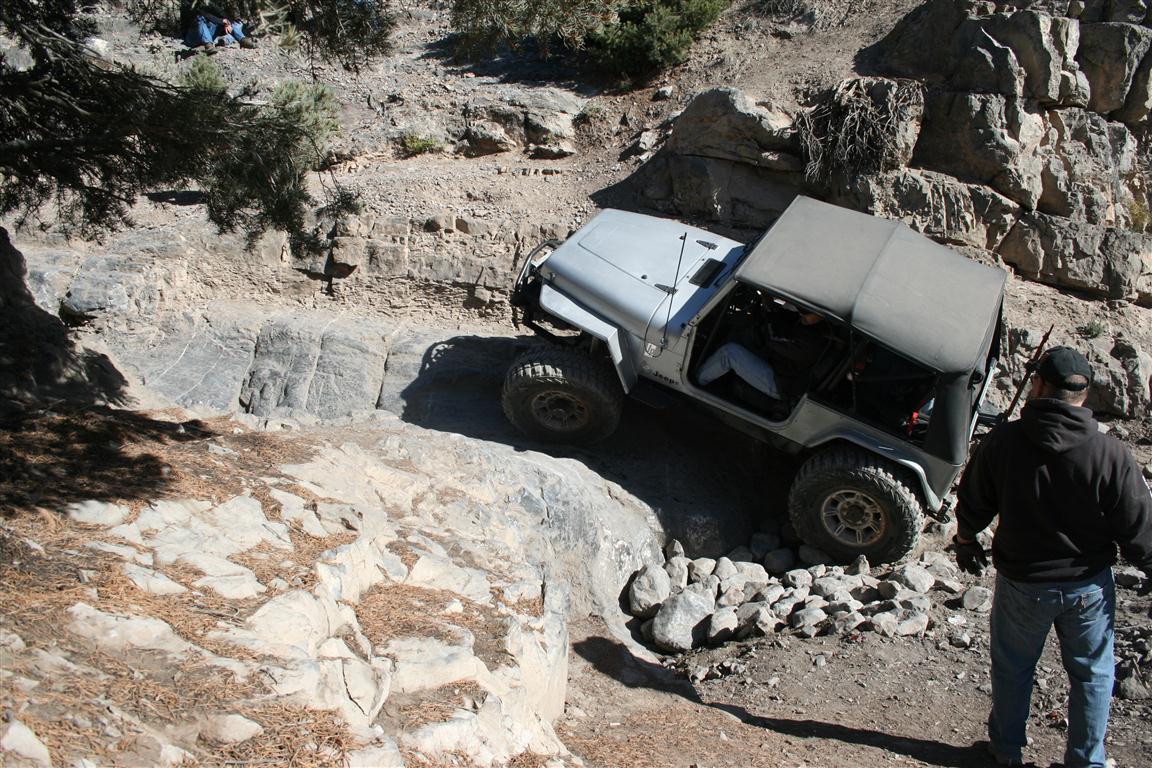 Bart tells me to "get it" a little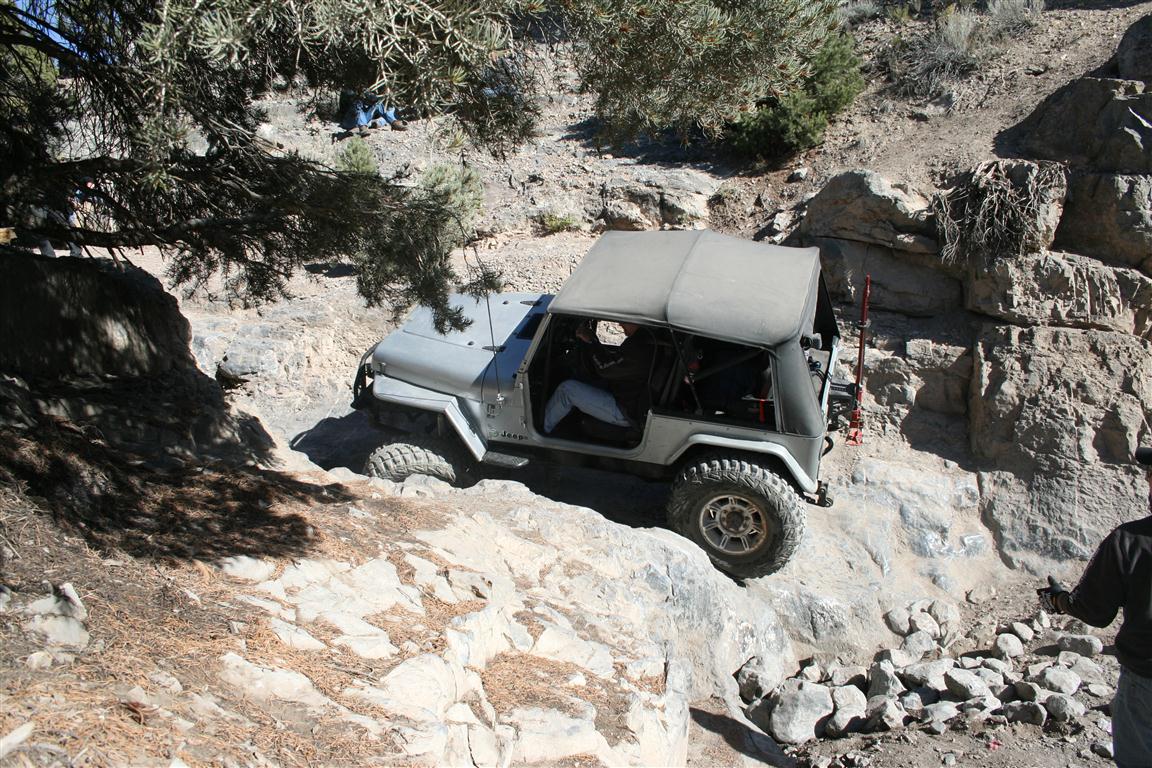 After said "got it"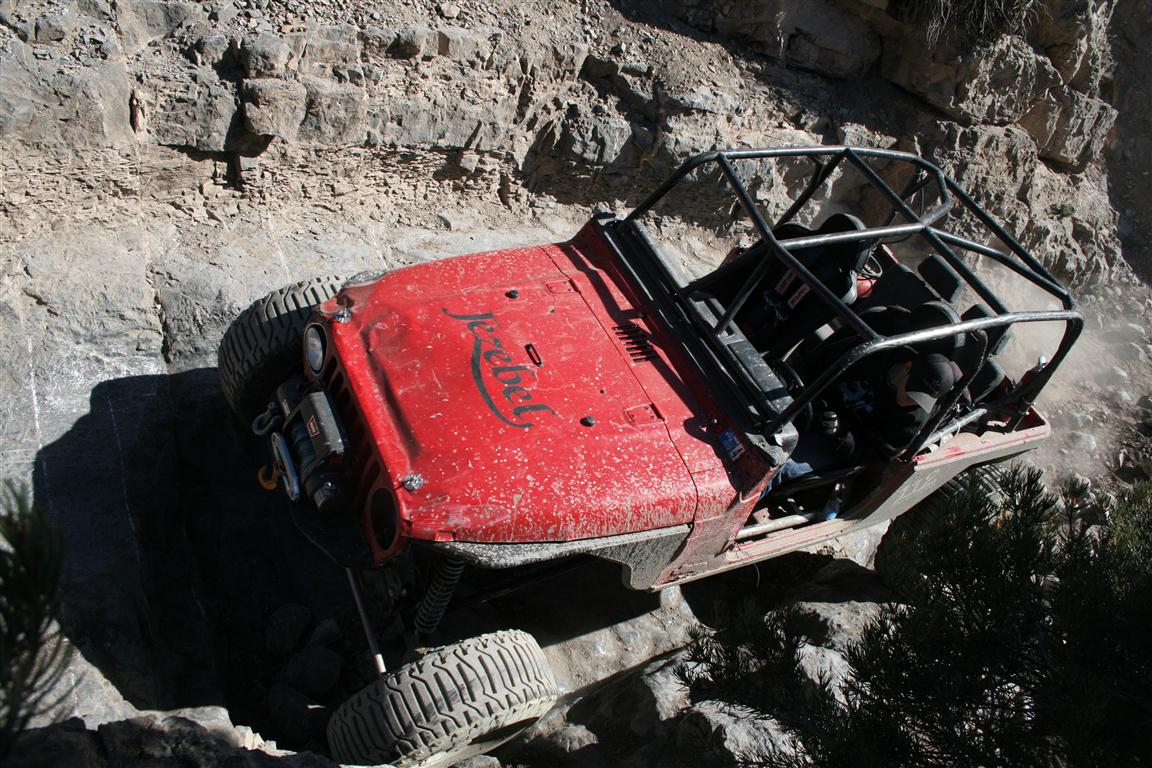 Ben in the same spot. Artistic shot by Corbin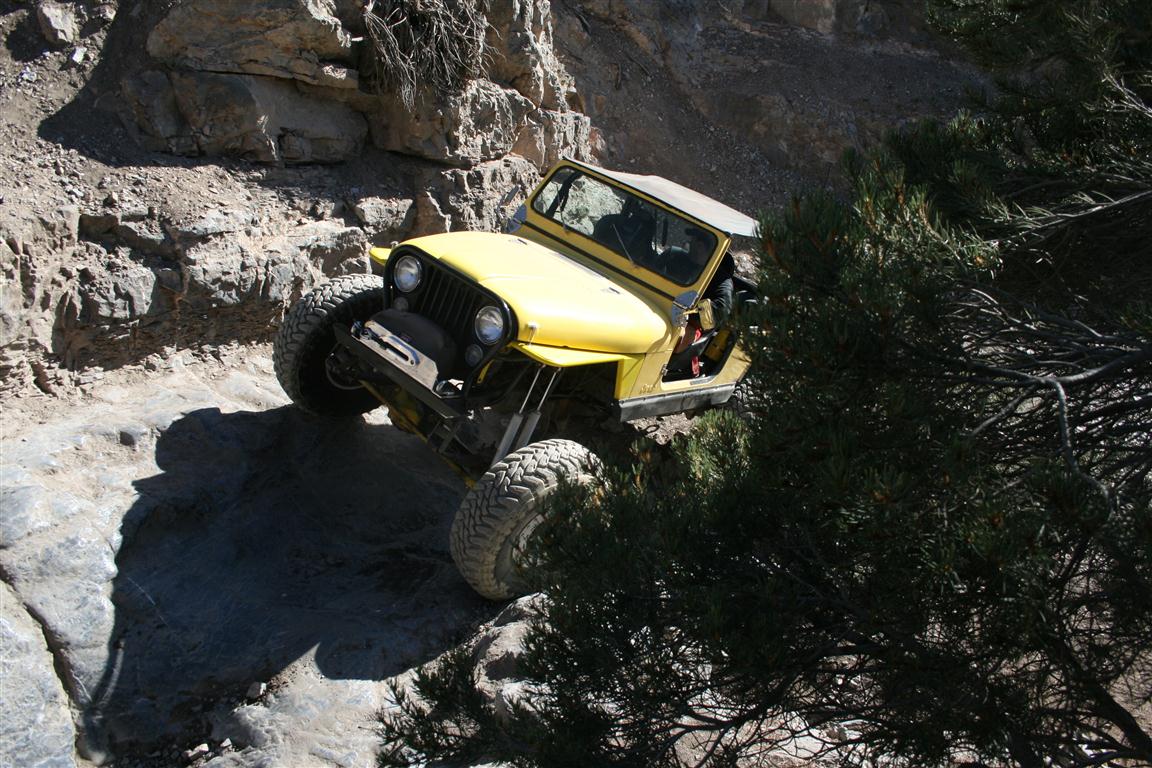 Nick in the same place. His two year old is sure a friendly dude.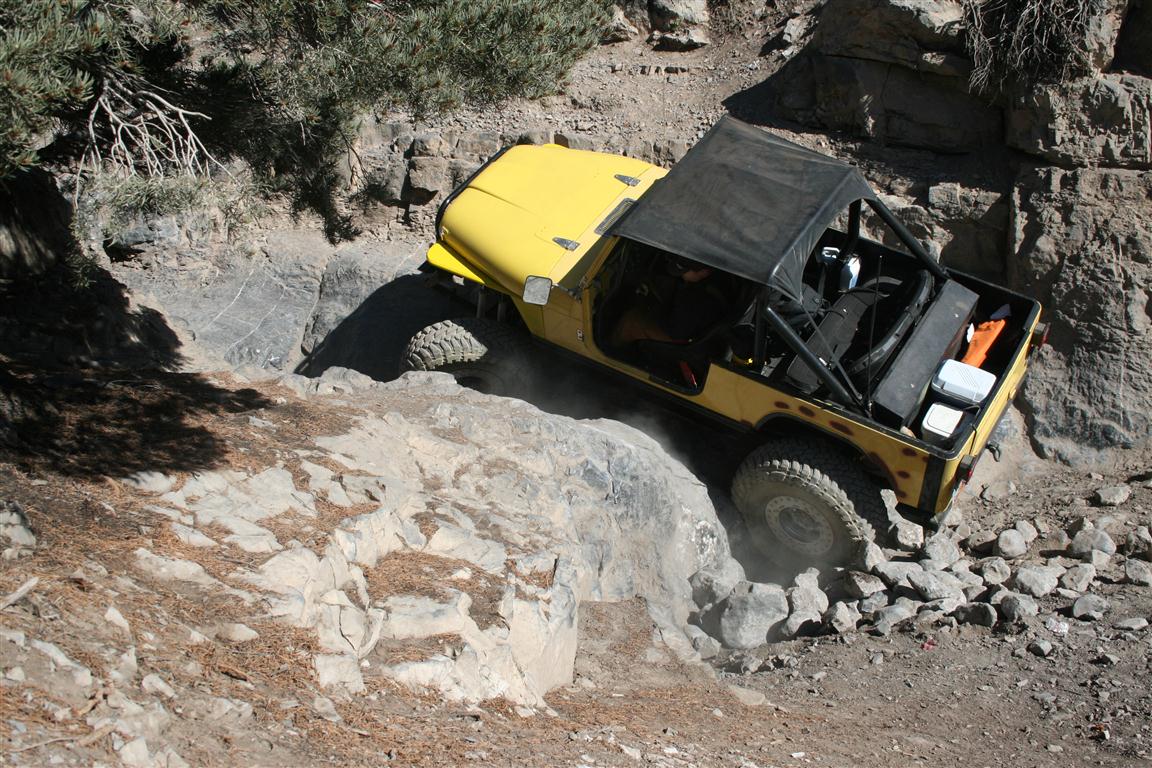 He had to get after it a little as well.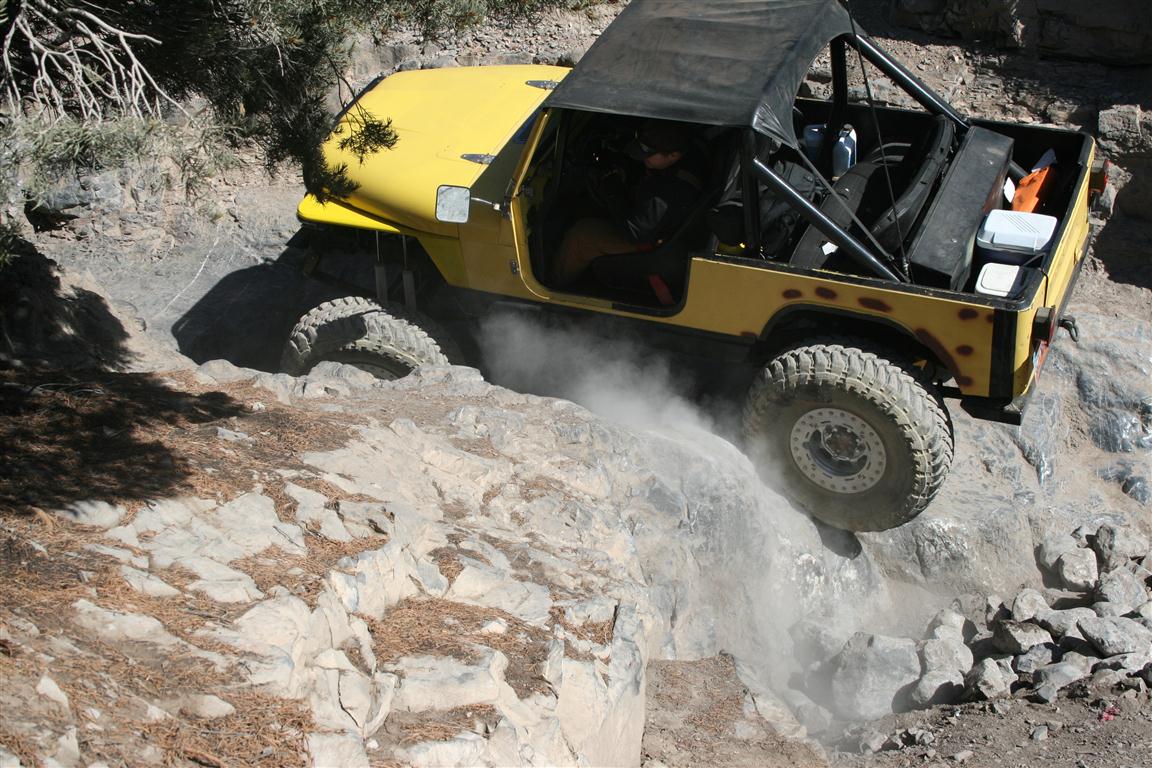 Showing a little granite dust.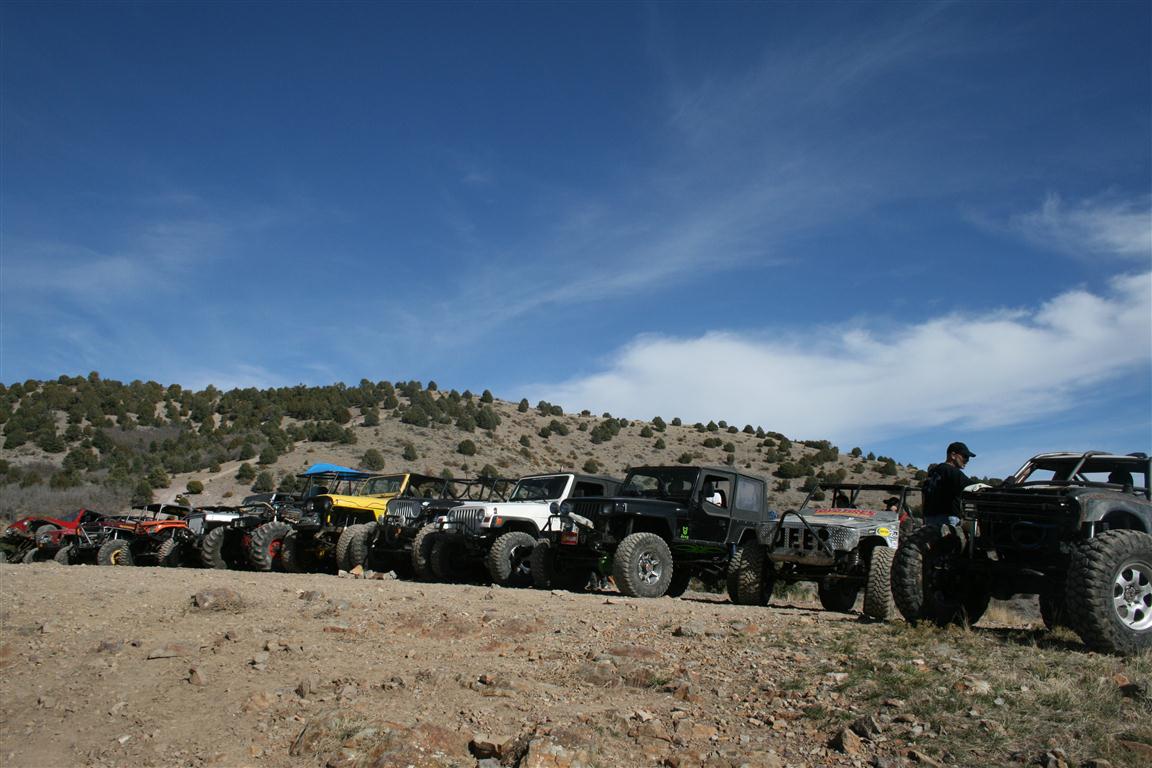 Everybody in the group at the top of Constrictor. We need to do it again soon.