We had a great opportunity to head to Moab in Oct. 2012. Took a ride on Hells Revenge and Poison Spider with JP magazine and Stan Pruitt's 6x6. Stan assembled a great group of Jeeps for the magazine through rme4x4.com. The Hells Revenge pictures were taken by Eric Bryson (12 yr. old) and the Poison Spider pics are taken by Corbin (15 yrs. old) unless he's driving, then they were taken by me.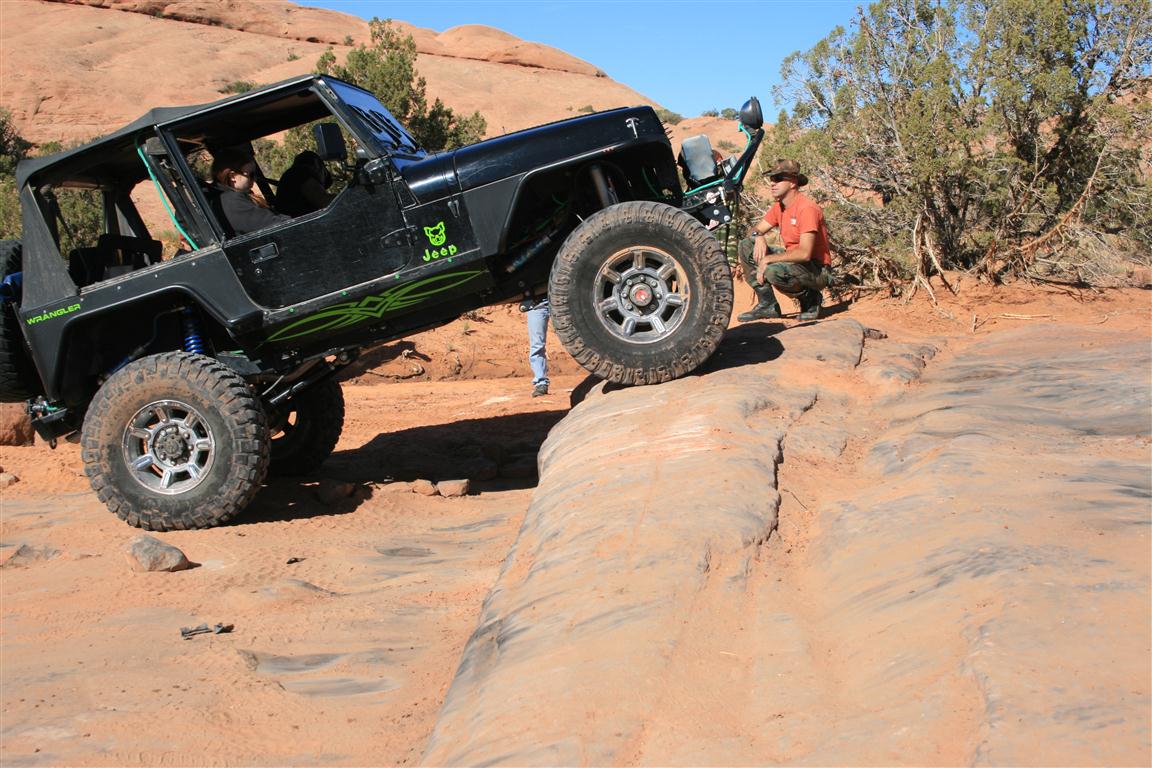 Nicely modified YJ that stayed at our campground. Goes by Team1K on rme4x4.com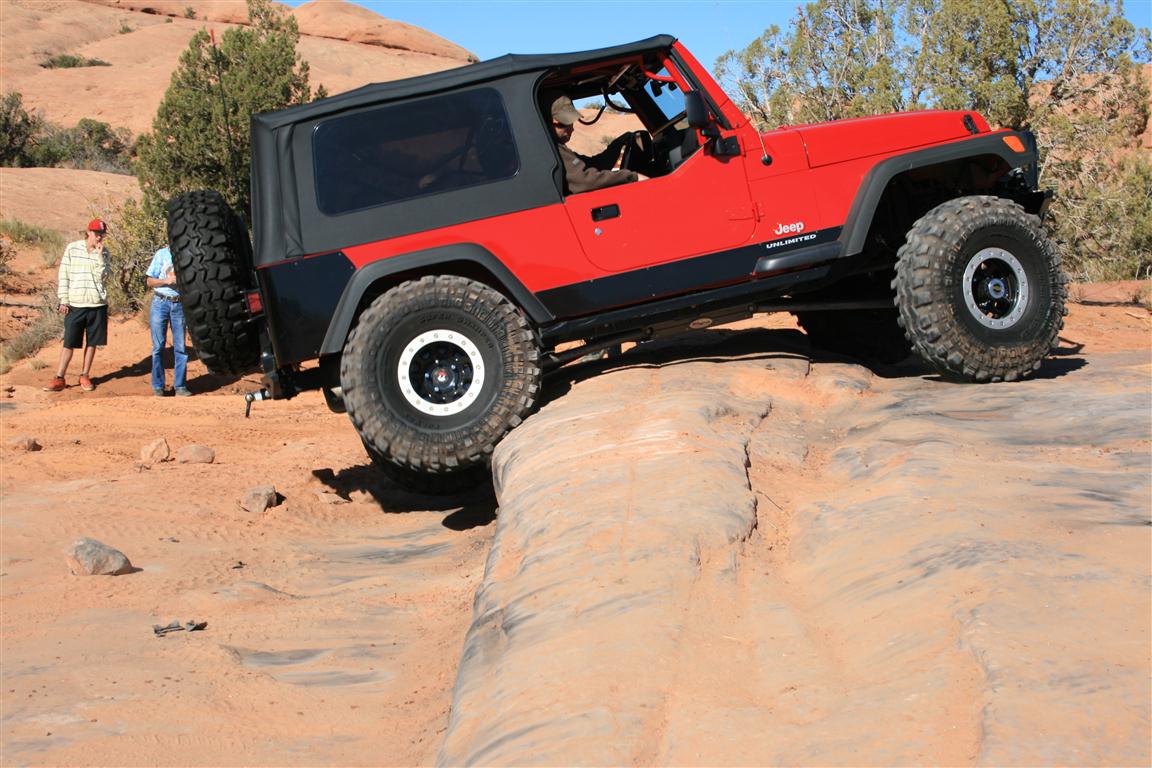 This is a VERY nice LJ built by SunRay engineering. LT1, automatic and built axles make for a very nice, streetable Jeep that doesn't lack in any performance on the trail. Impressive rig for sure. No trailer. Has a TON of appeal to me if it's comfortable on the highway at all.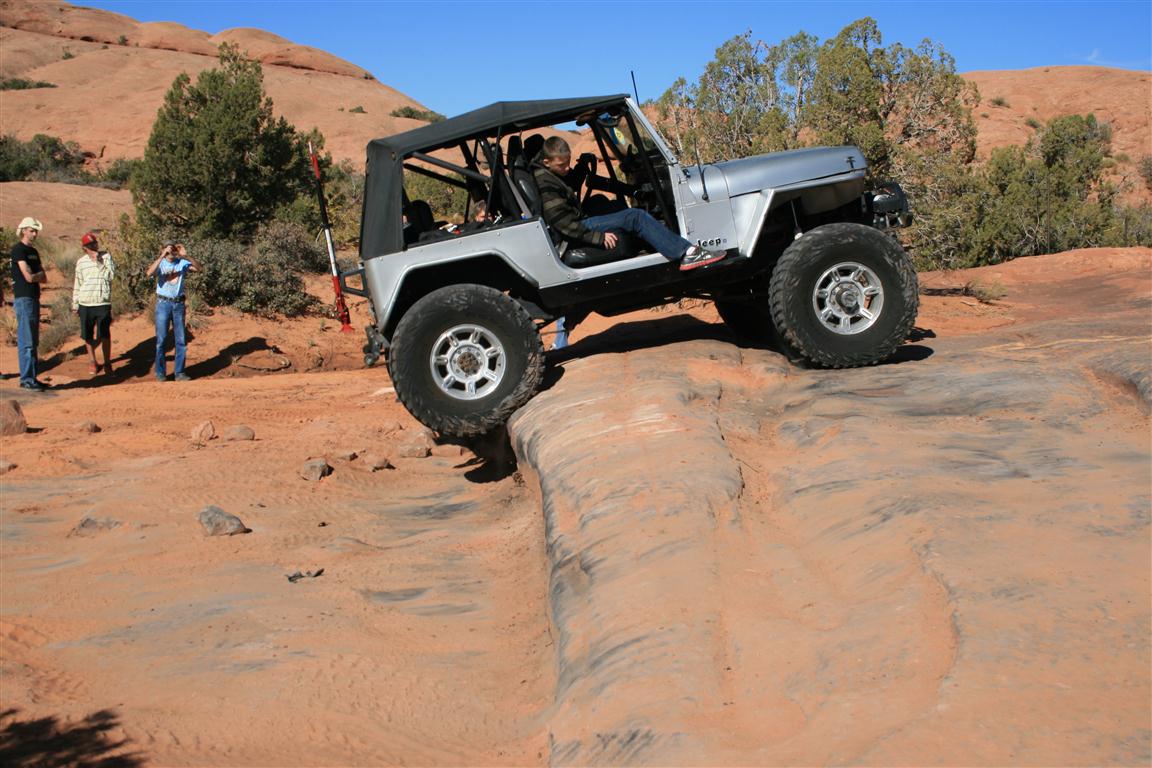 Here's my piece of crap that works. It is what it is and still impresses me sometimes. Heavy parts, nothing special, just proven stuff.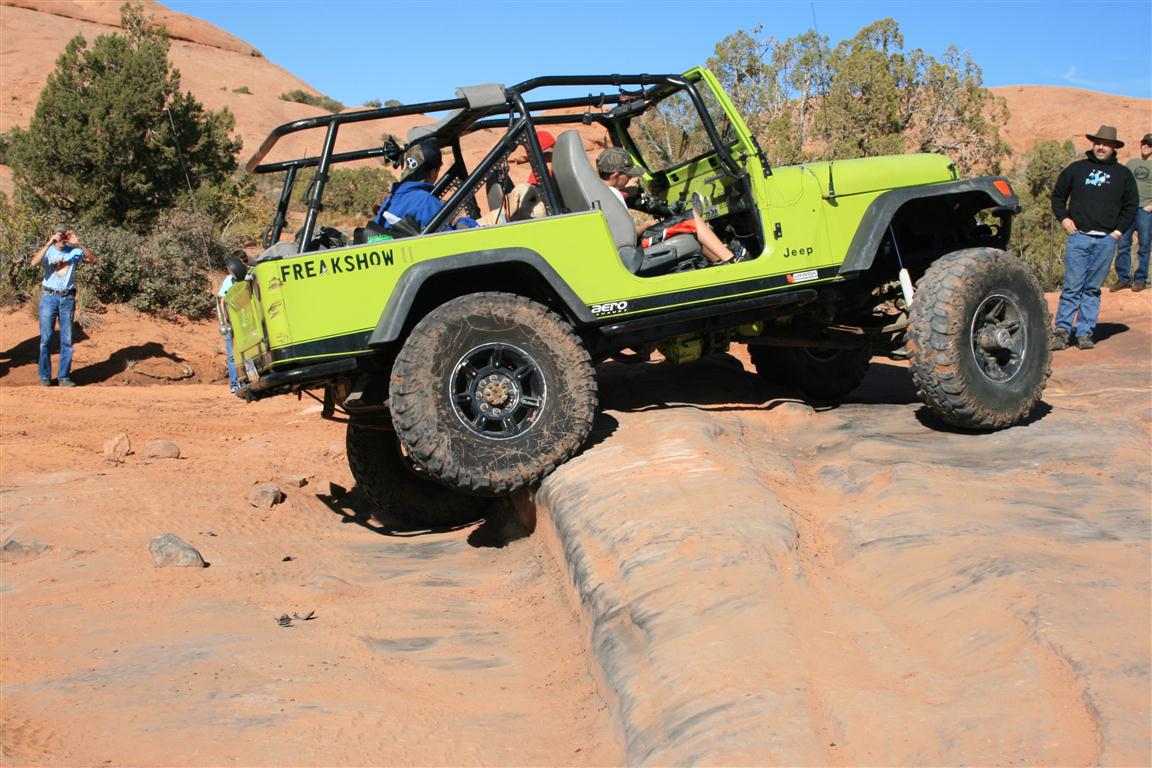 Brett Davis' 454 tbi, sm465 and one ton axles. Similar build to mine but has a big block and a stick shift.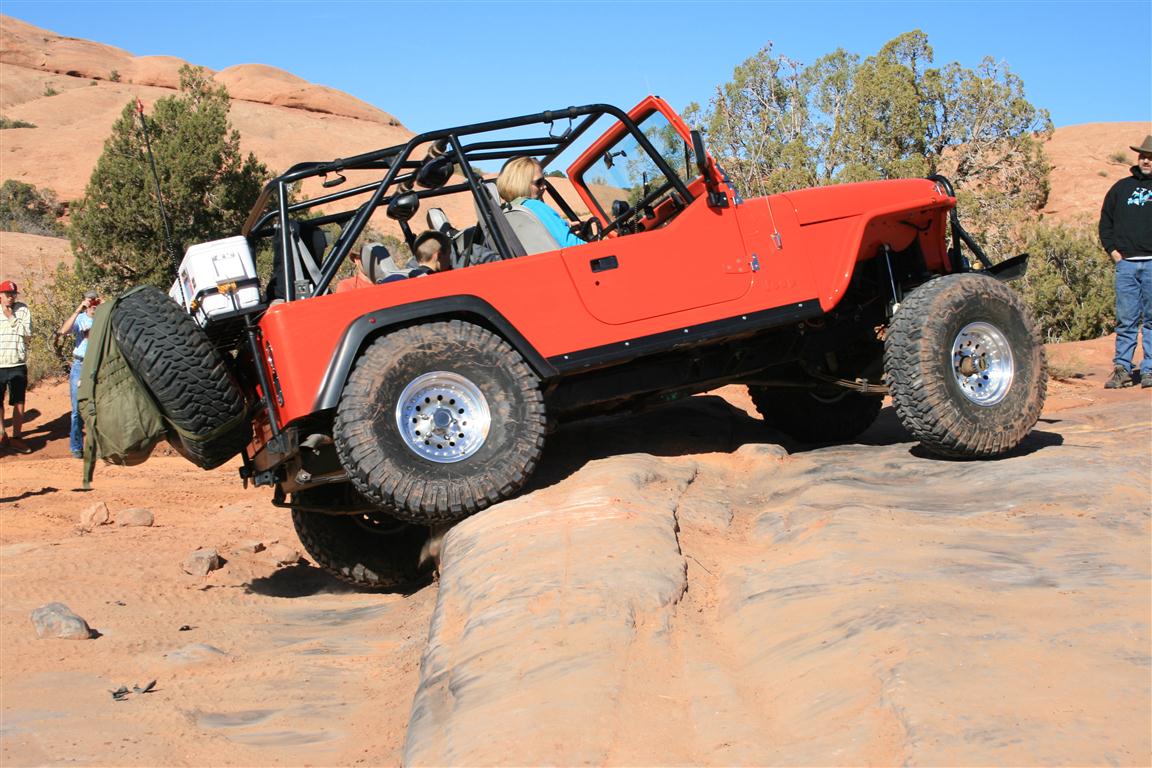 Kirk went a little different route with his Jeep. Lengthened CJ7 with D44 axles front/rear. I know he has a V8 but don't know if it's Chev or AMC. Good stuff and it's fun to see his whole family out on the trail with him.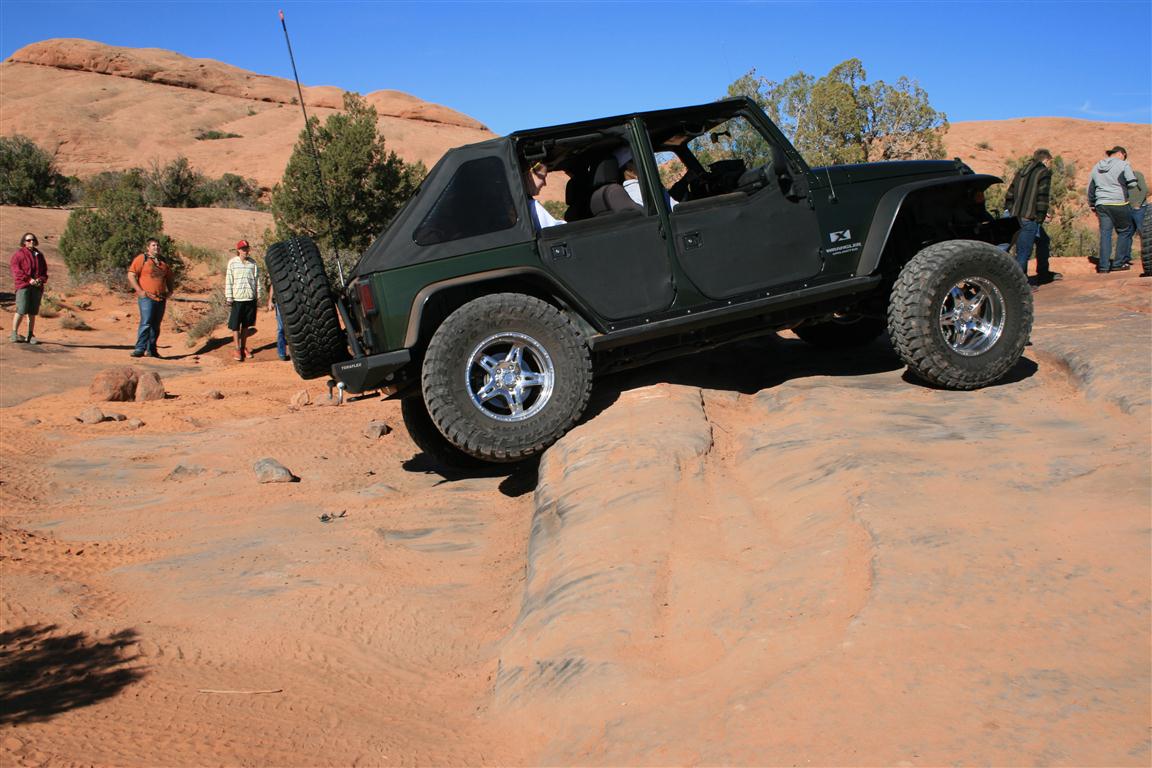 Kirk's brother built an AWESOME JK. I'd LOVE to build this rig. Dynatrack axles and AC. Sounds good to me.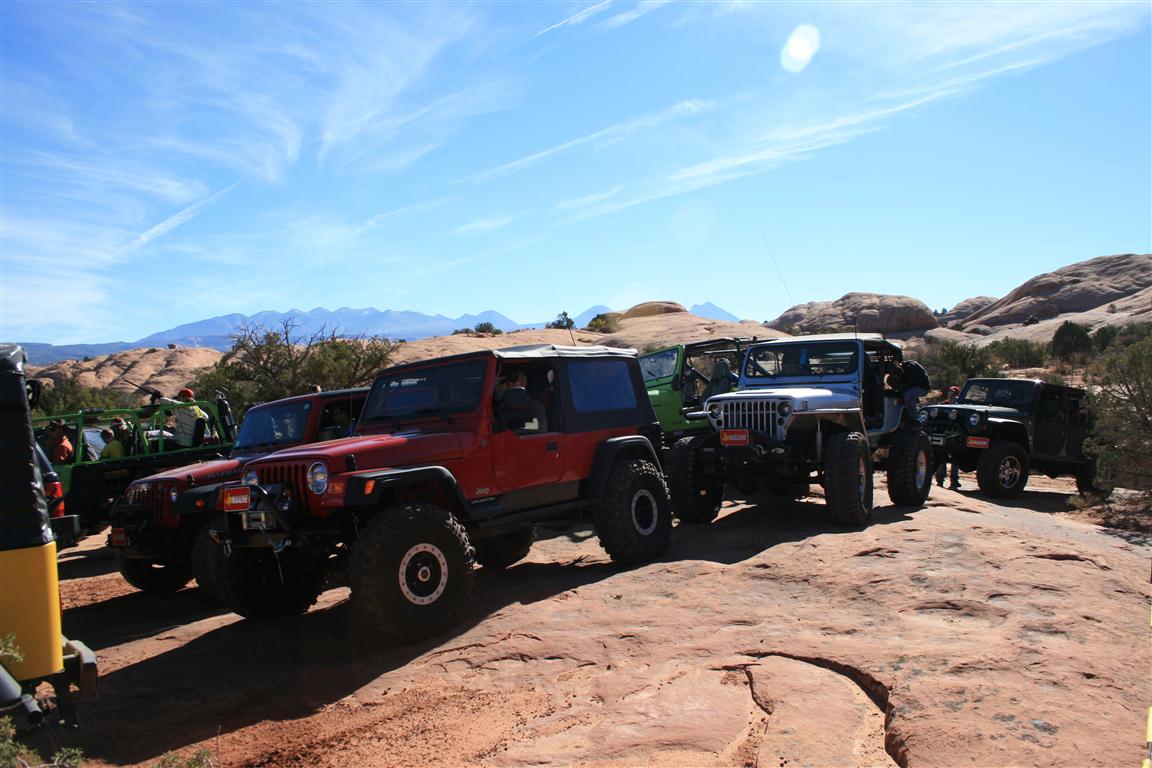 You can see about half our group here. Fun group of guys.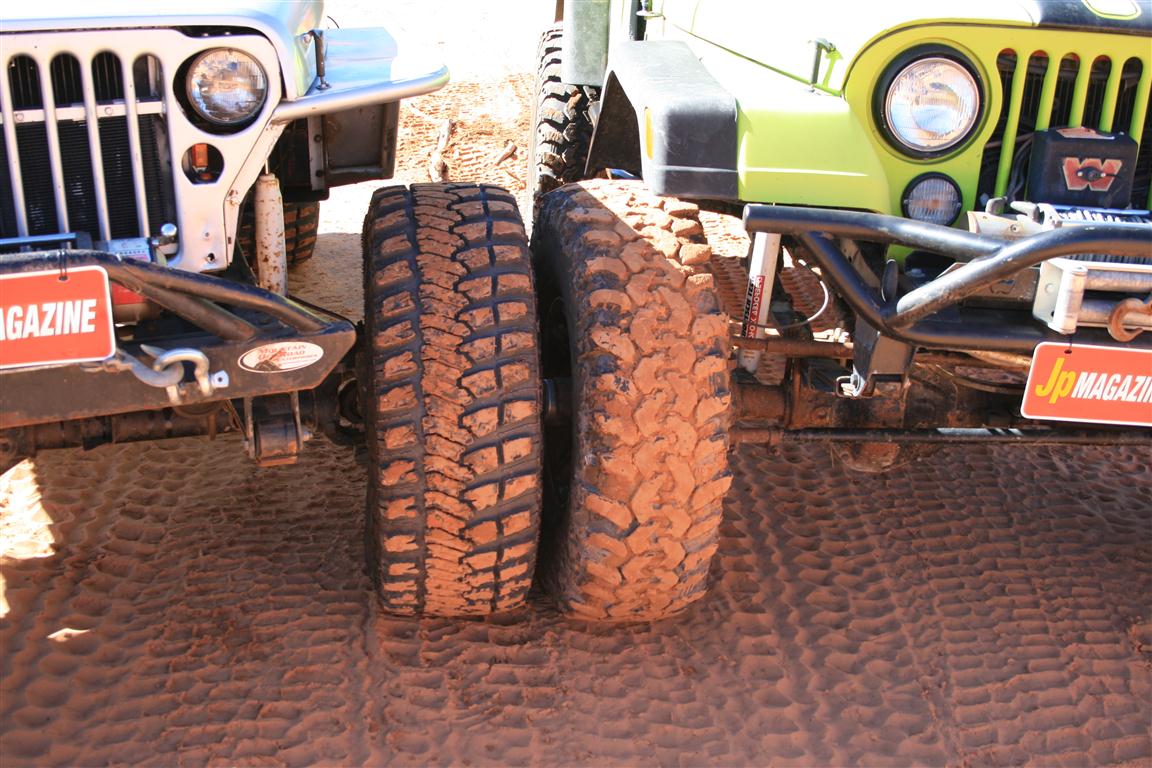 38" MTR Kevlar vs. a 39" Irok.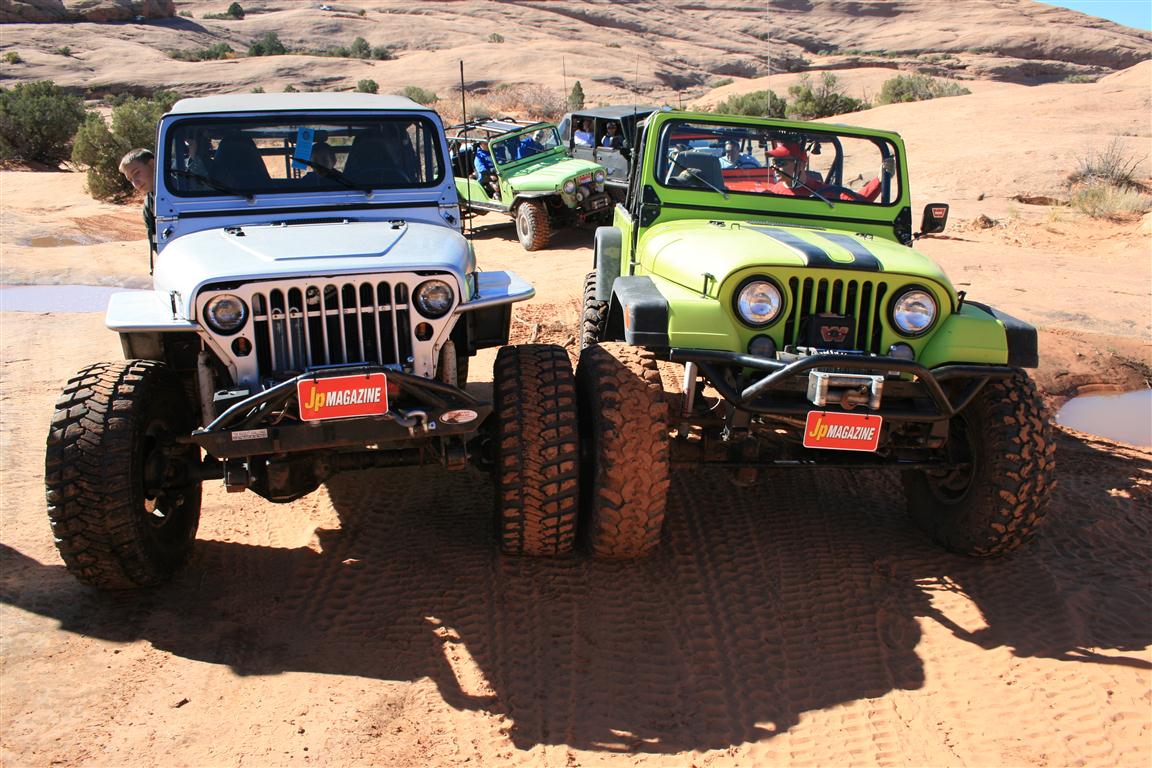 Here's a good comparison shot between Brett's Jeep and mine.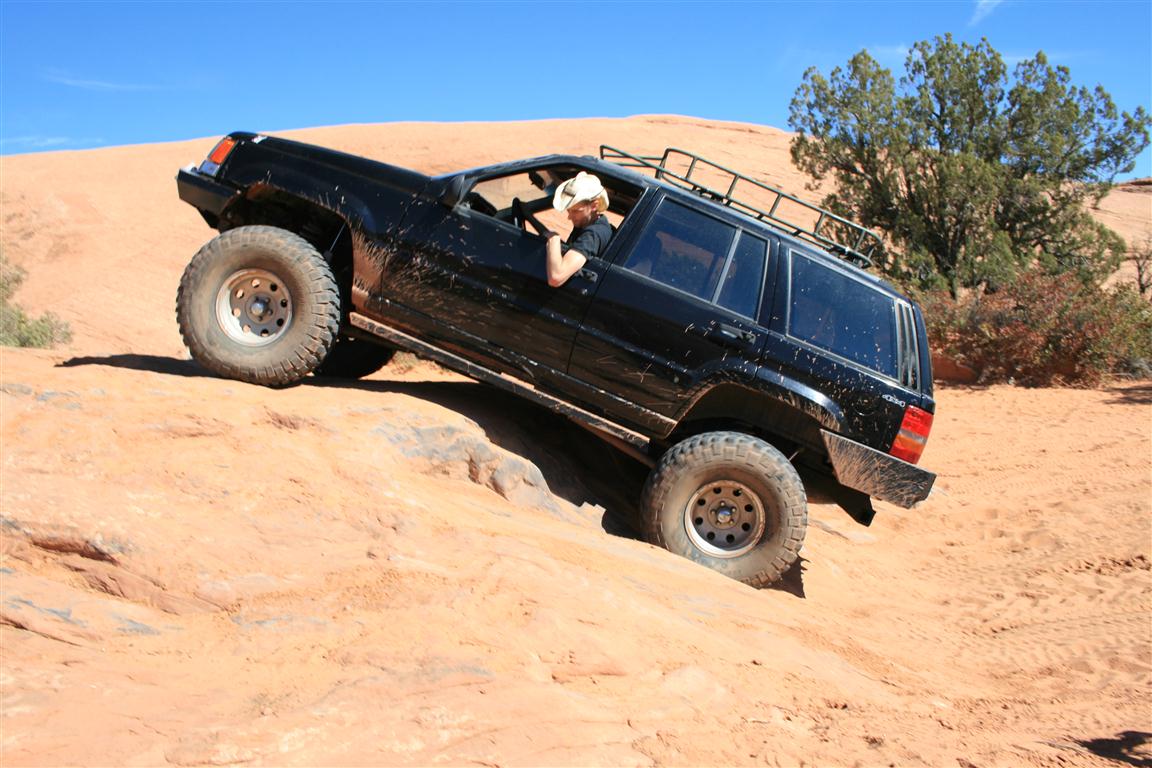 Alex was our lone uni-body the first day. Great guy that brought along his dad. They both live conveniently close to me in lovely Woods Cross, UT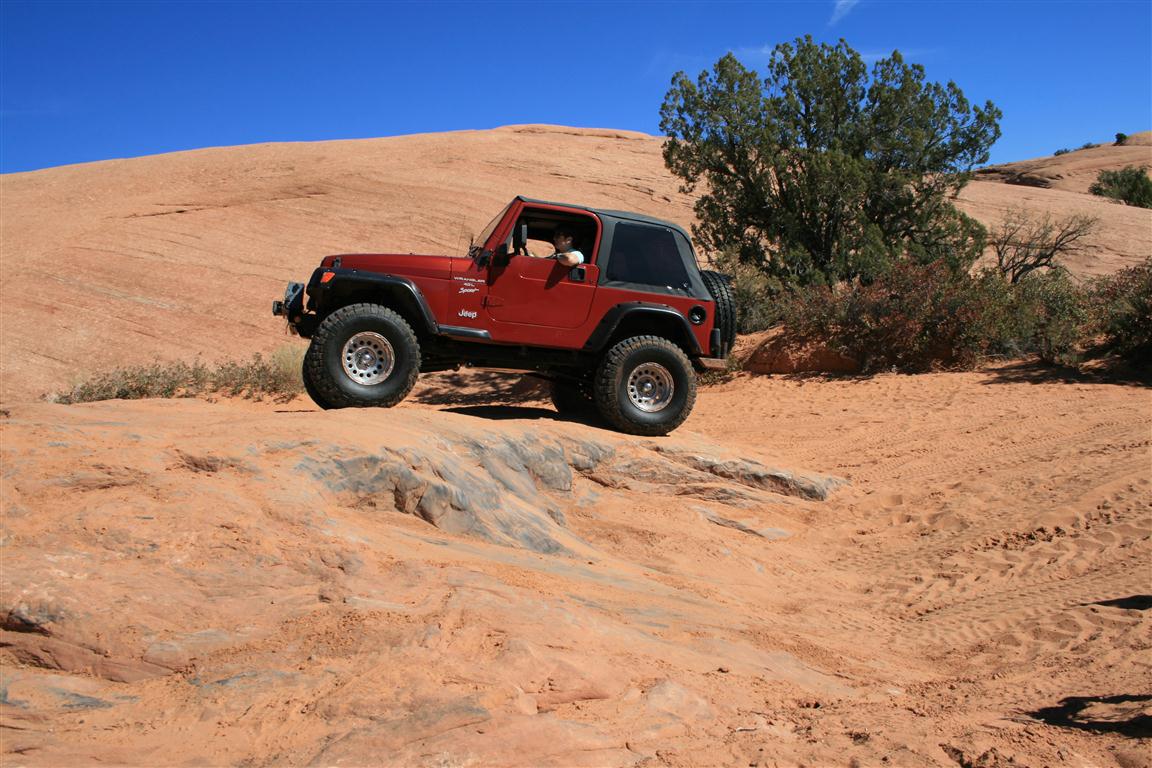 This fine young lady was with Alex. Names are a little fuzzy as I write this, but she had no issue at any time that I can remember on the trail. Good to see the ladies represented.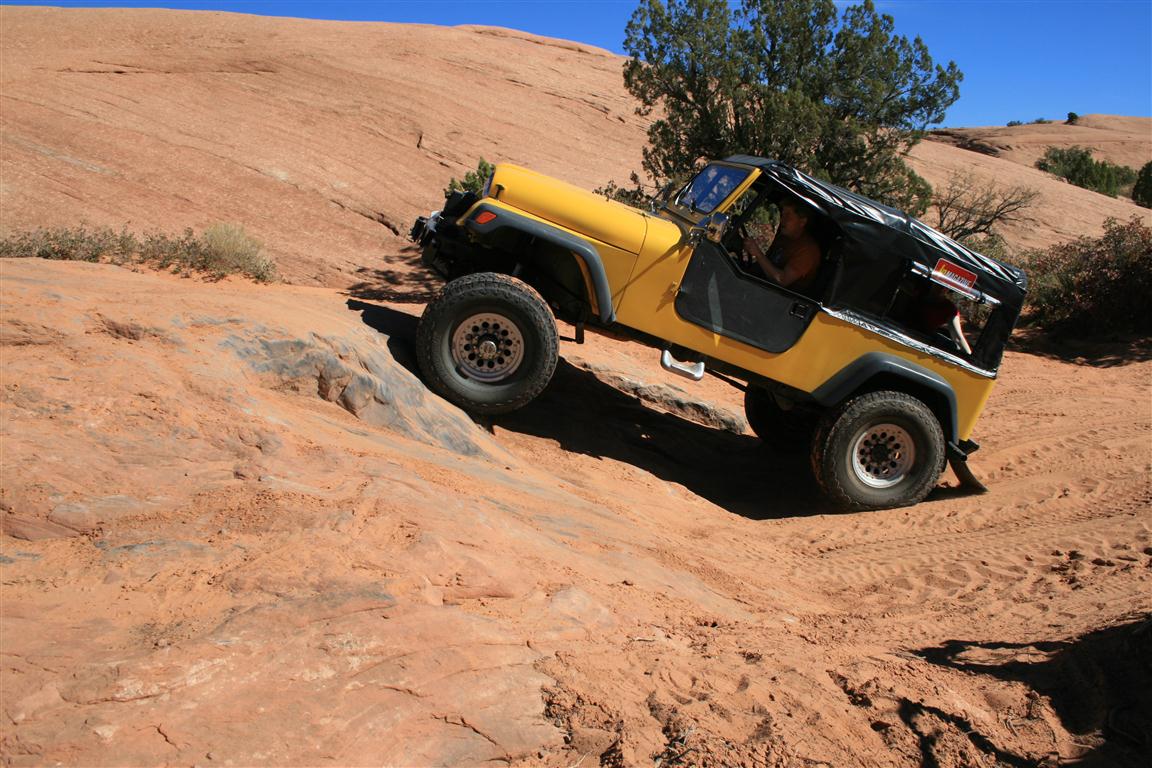 bobbed CJ8 that seemed built pretty well---unknown specs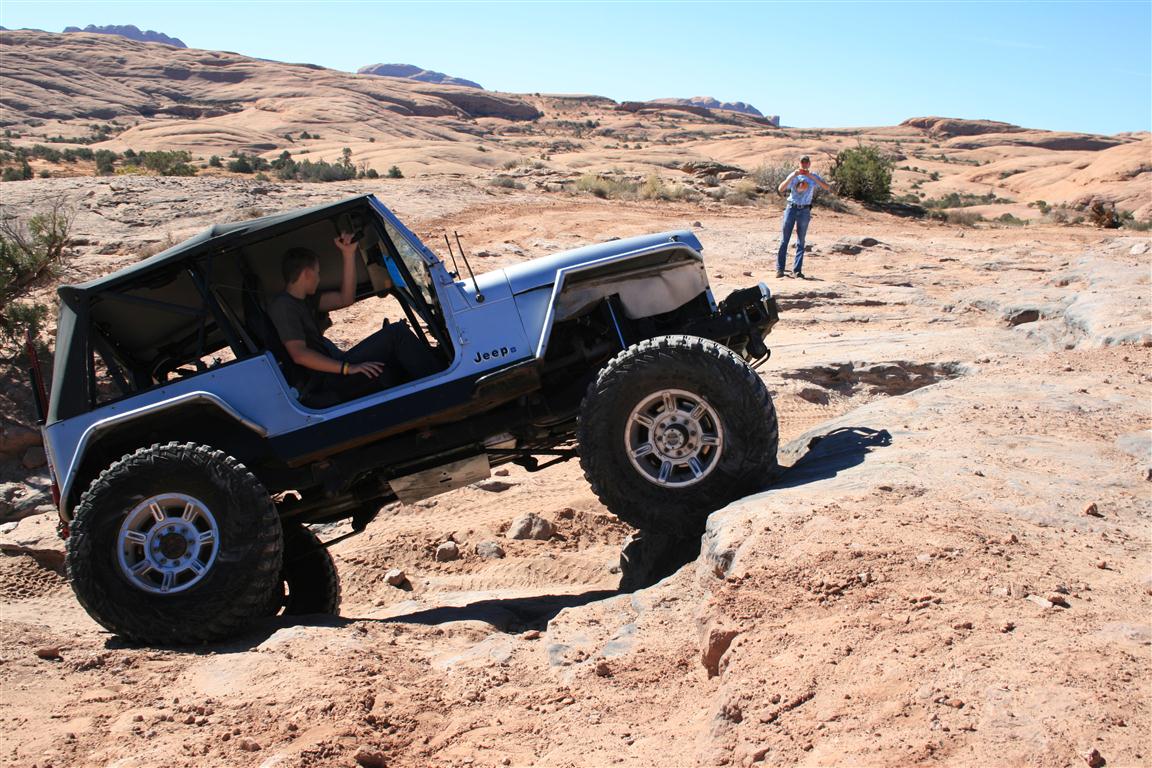 I took the hardest line I could here and it about cost me a flop. I need to consider which top I have on when being a knucklehead.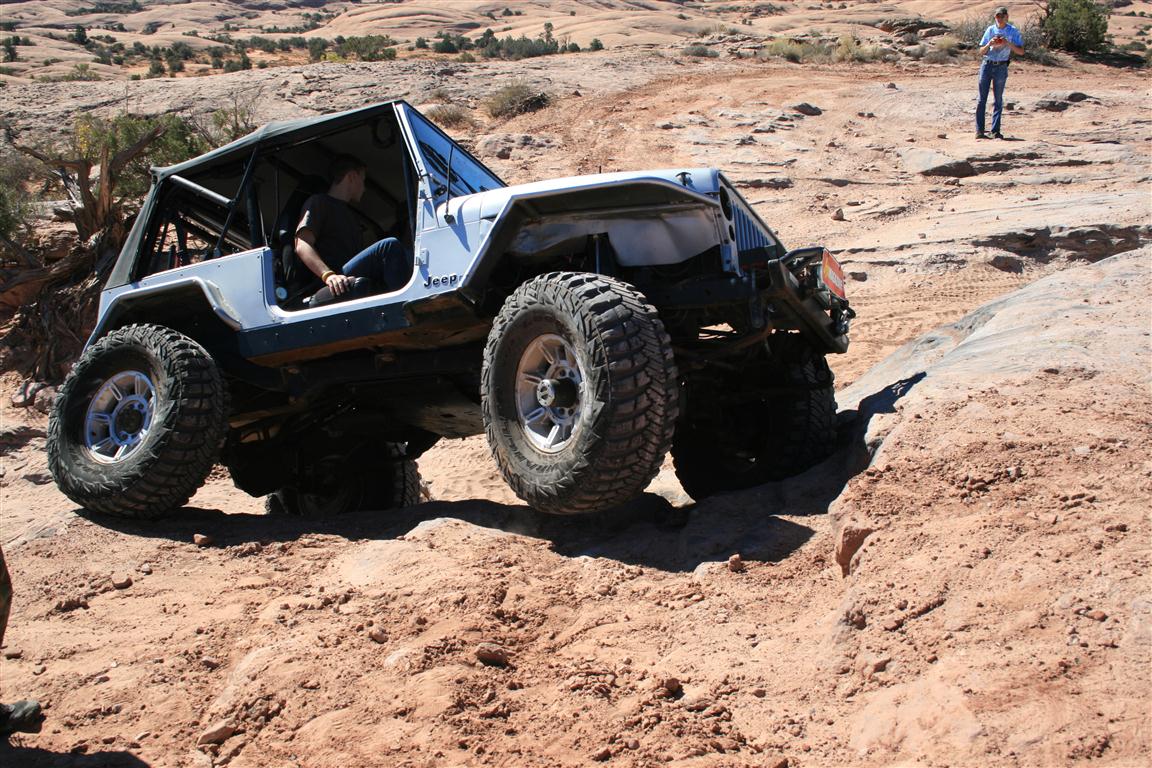 My passenger rear surprisingly climbed while I thought it would only climb half way or something. This caused a bit of "pucker factor" in the seat. Stan helped spot me down to where I could reset enough to make the climb.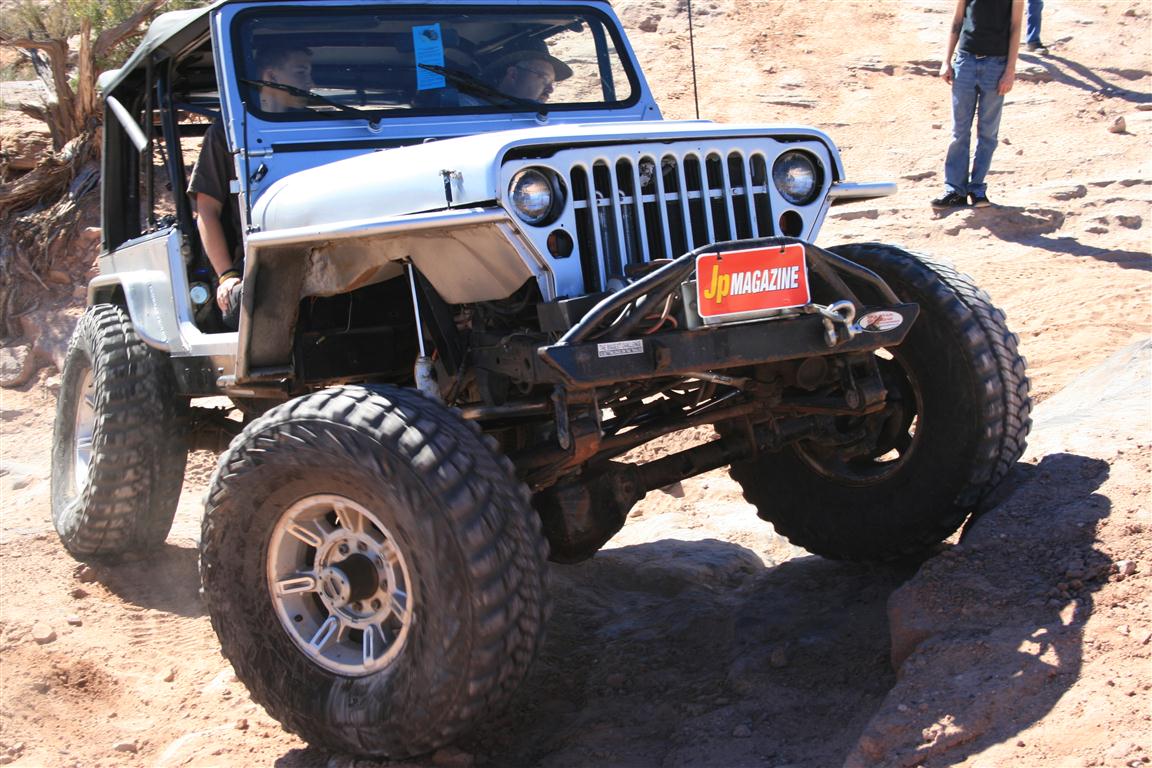 Cute little Jeep closeup.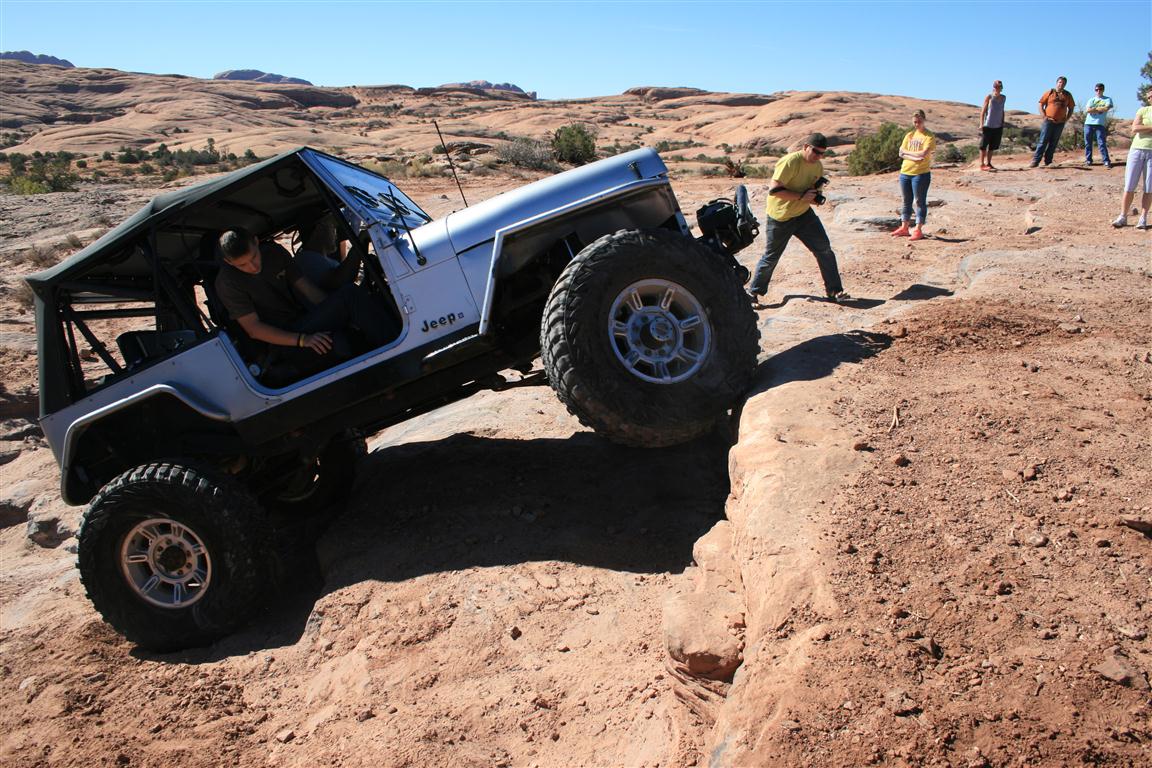 Those ledges are bigger than they look from the drivers seat, I guess.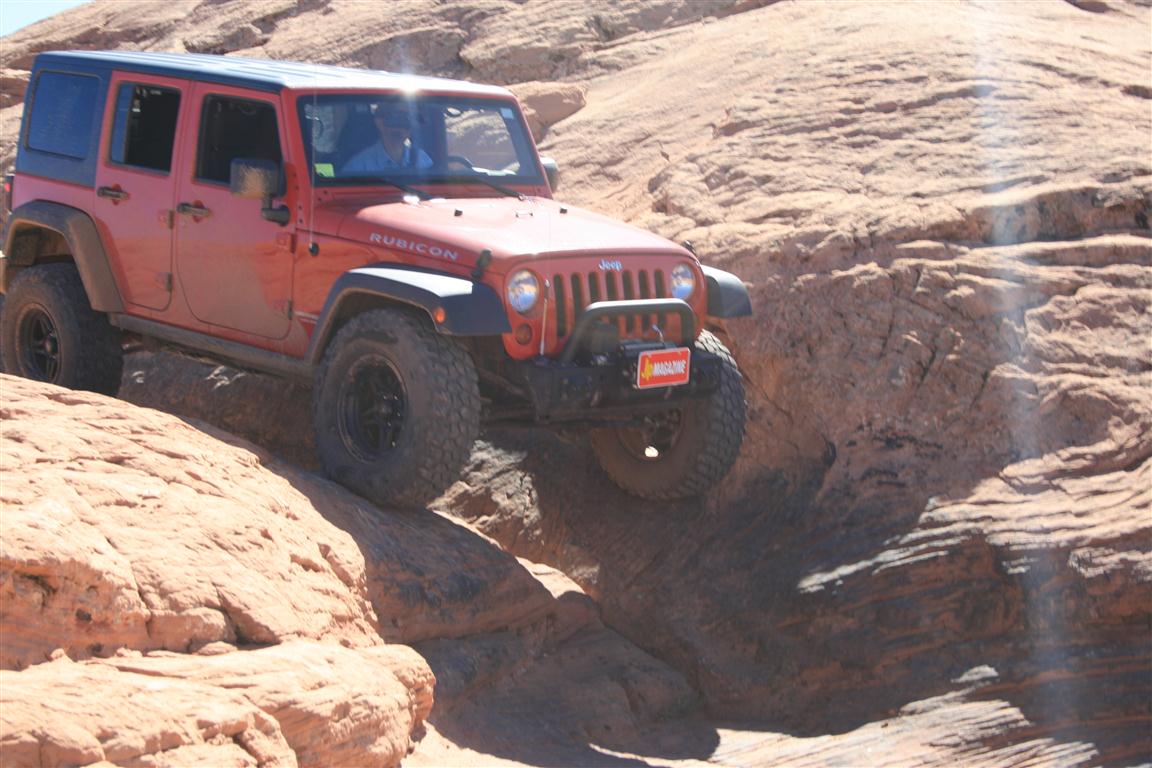 Headed down Hells Gate. JK Unlimiteds just seem to take all kinds of weird things in stride due to their long wheelbase.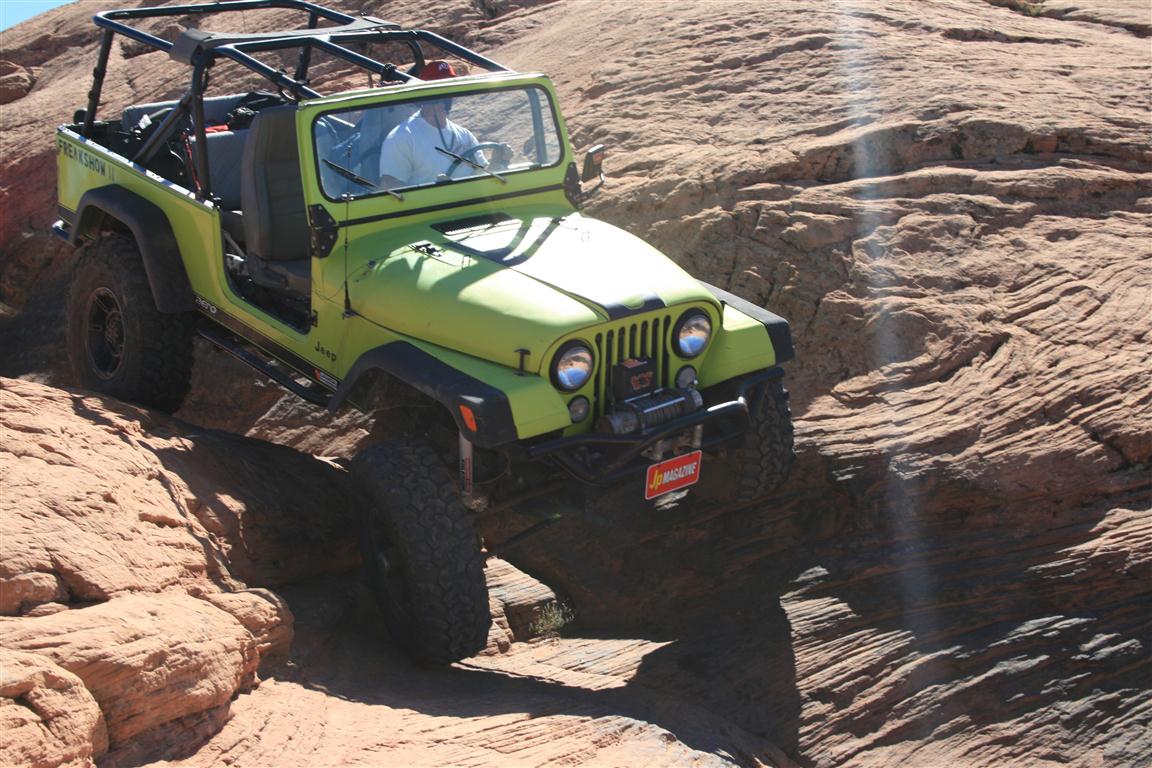 Brett headed down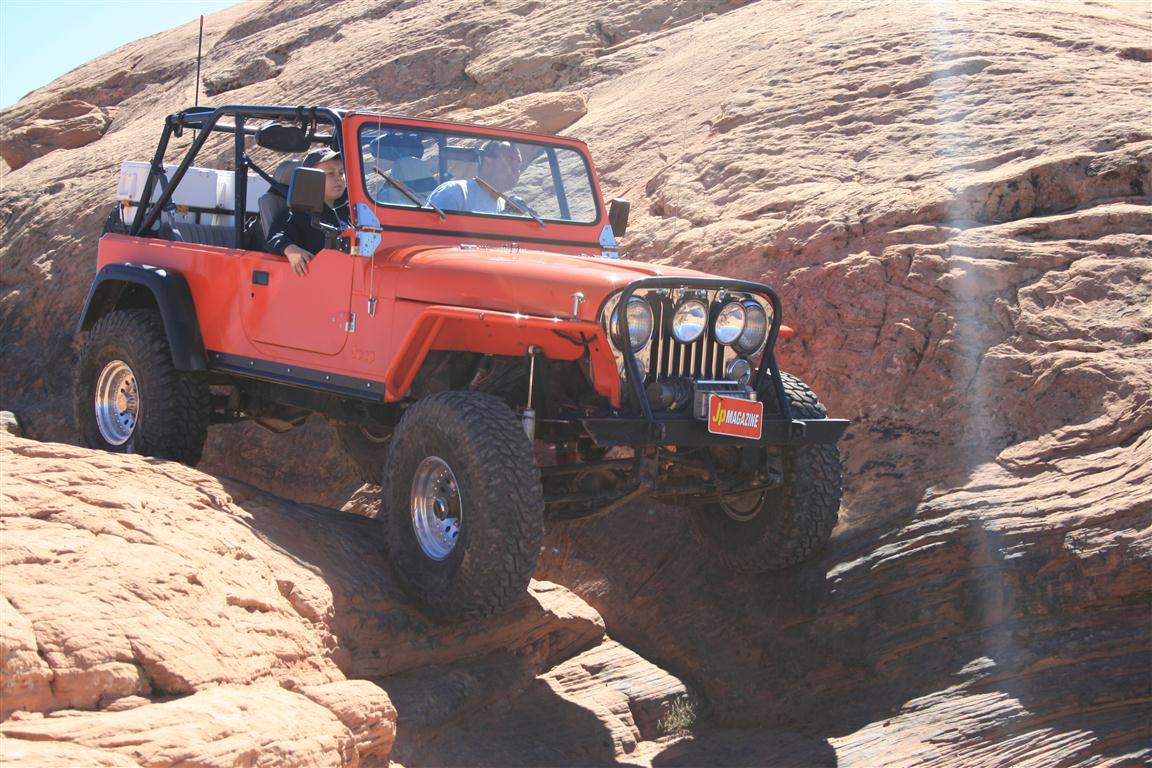 Kirk headed down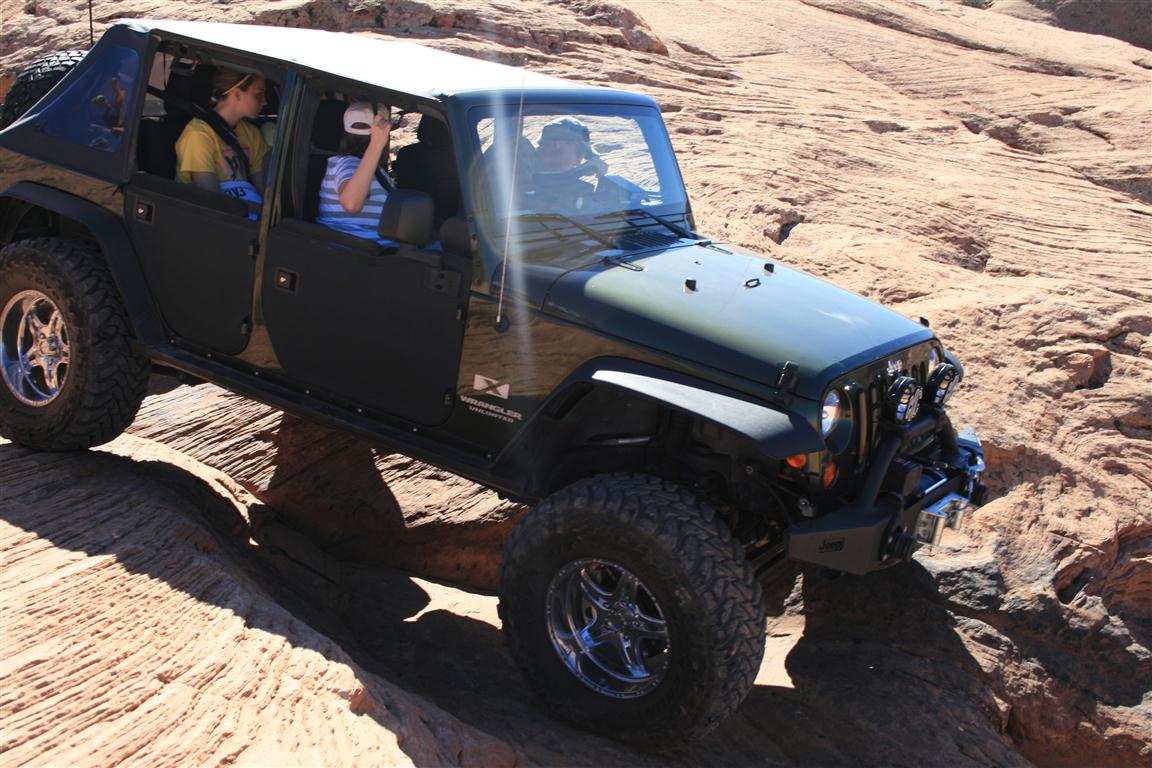 Kirk's brother headed down with the whole crew.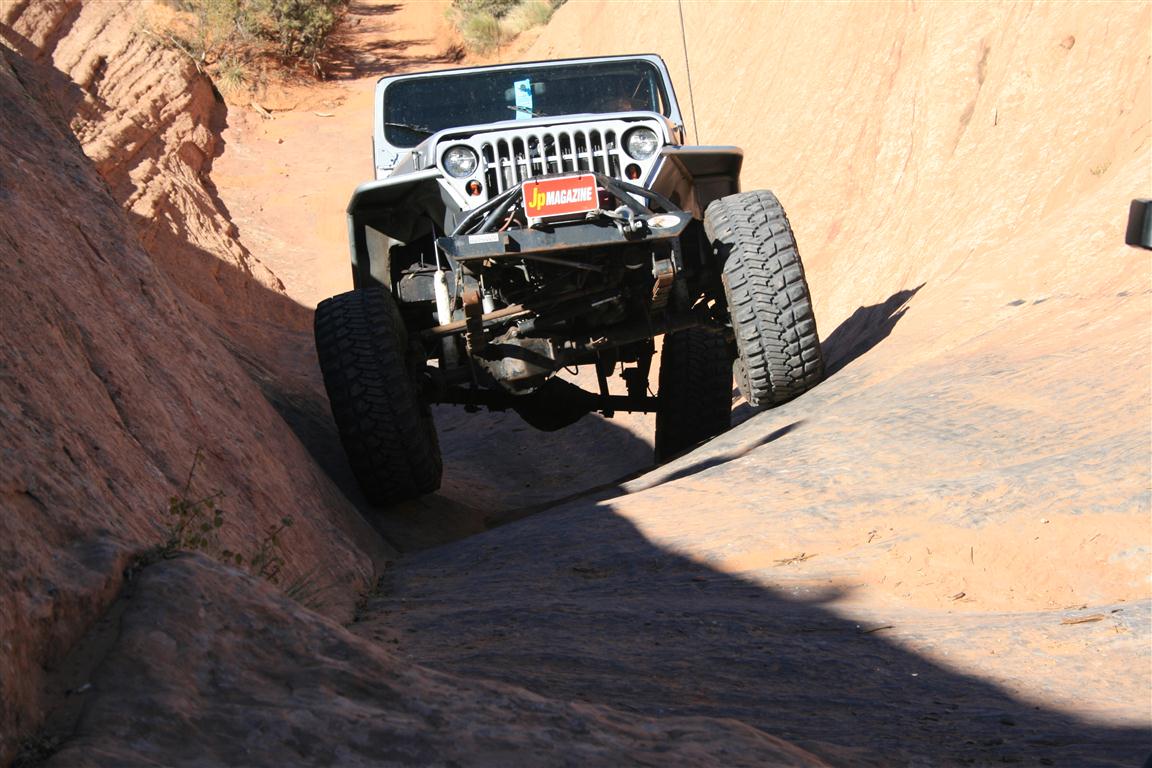 my pile climbing Hell's Gate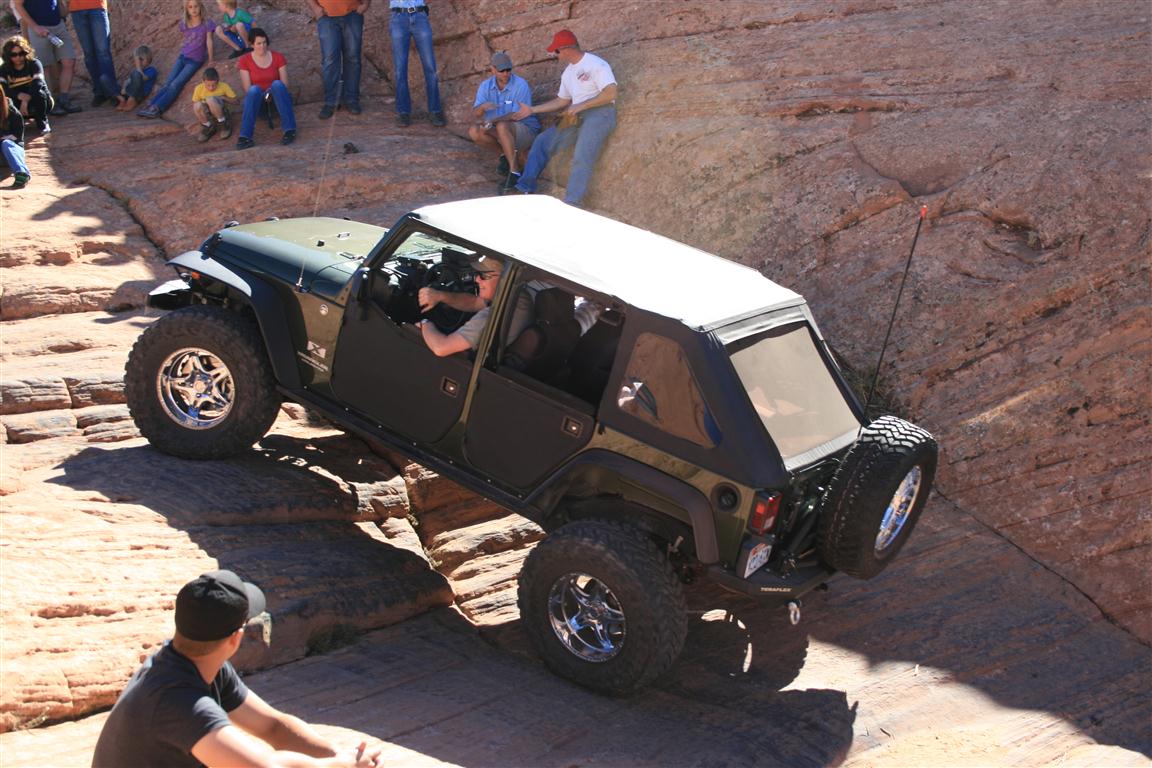 That's a sweet JK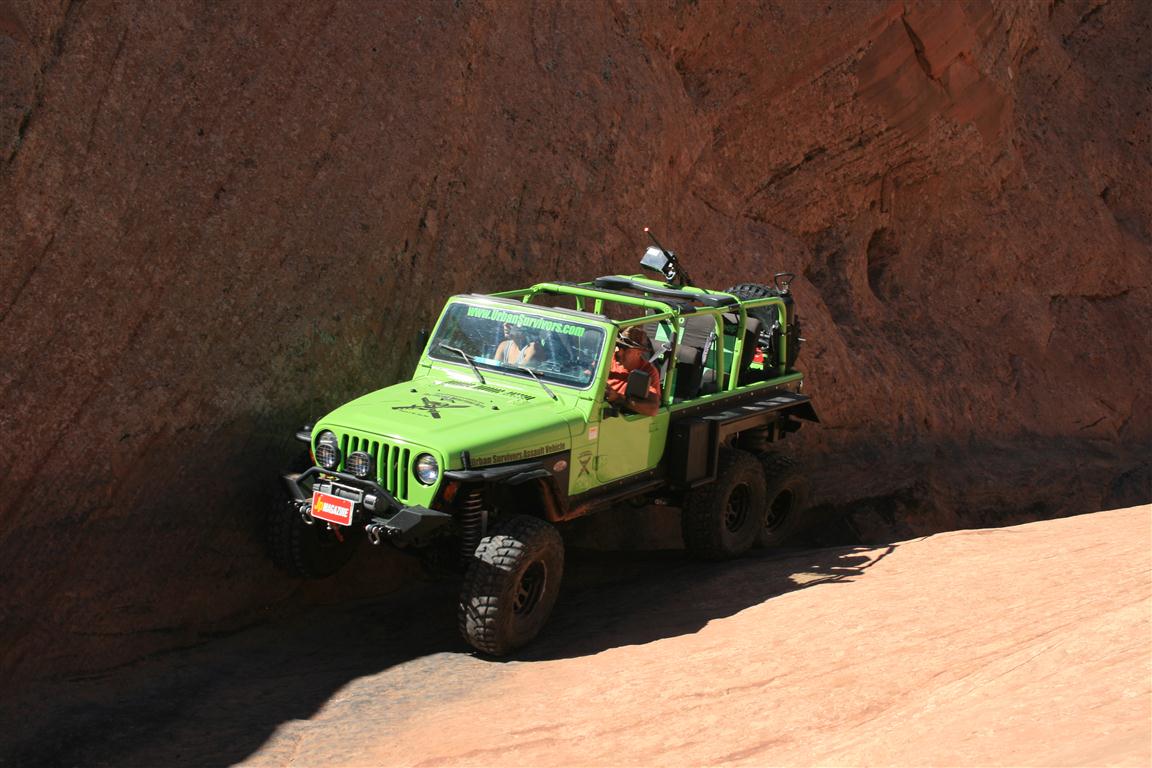 Stan's 6x6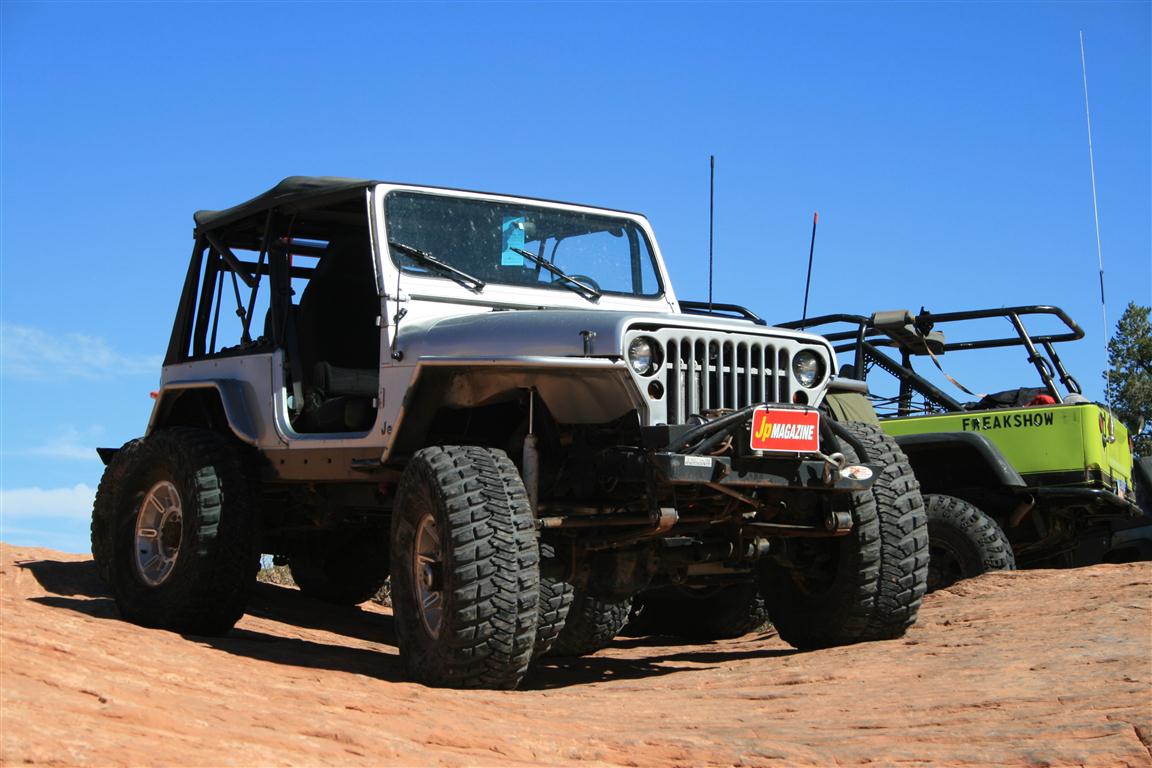 Cover shot? :D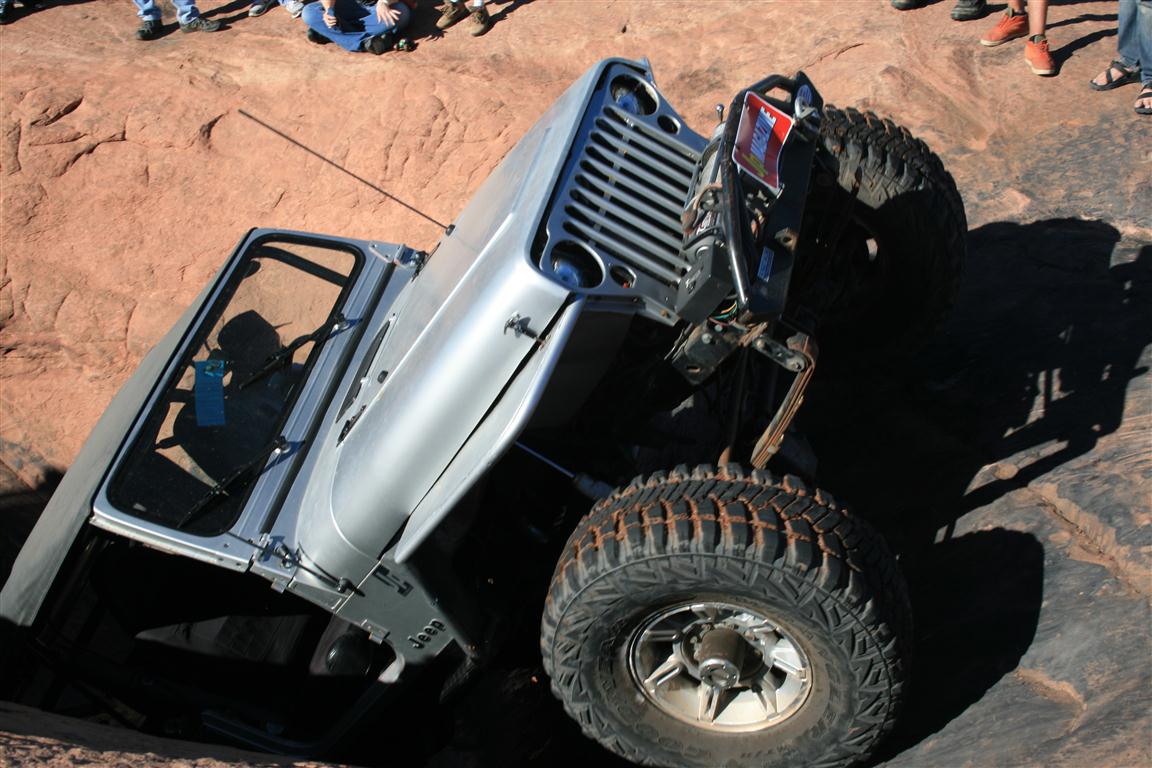 I've never driven out of Mickey's with this Jeep. Didn't make it again.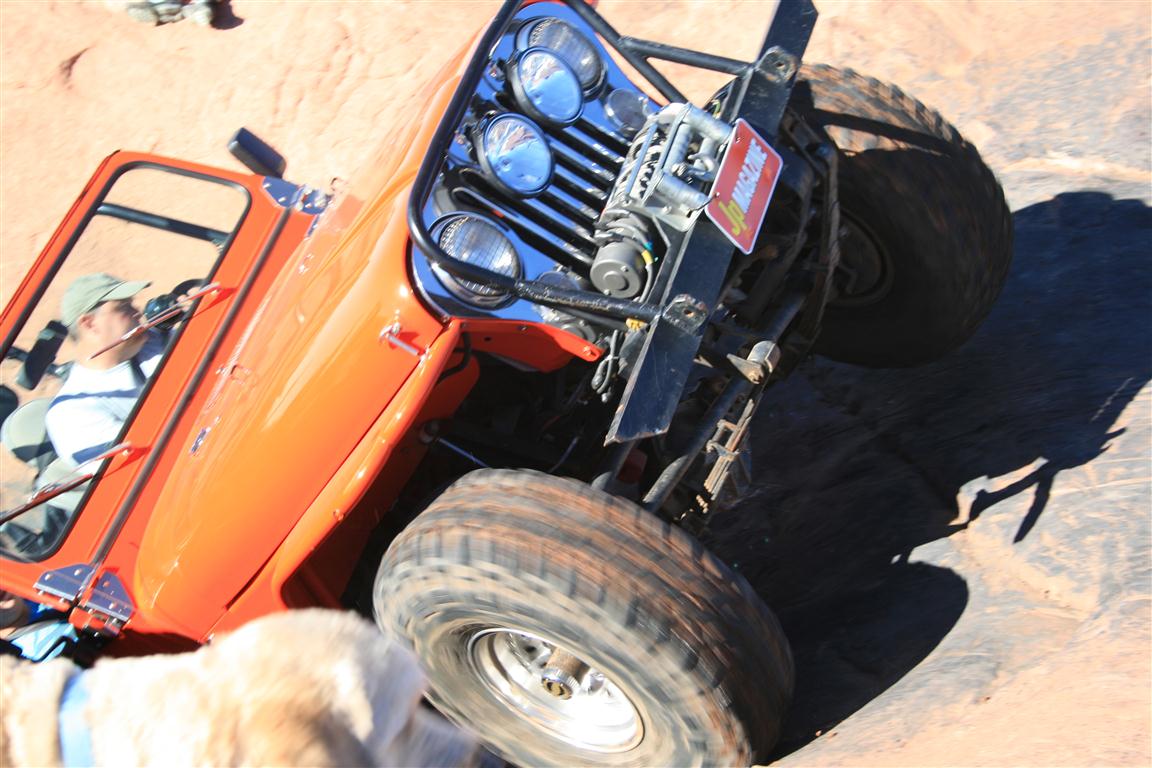 Kirk gave it a shot as well. He was just as denied as I was.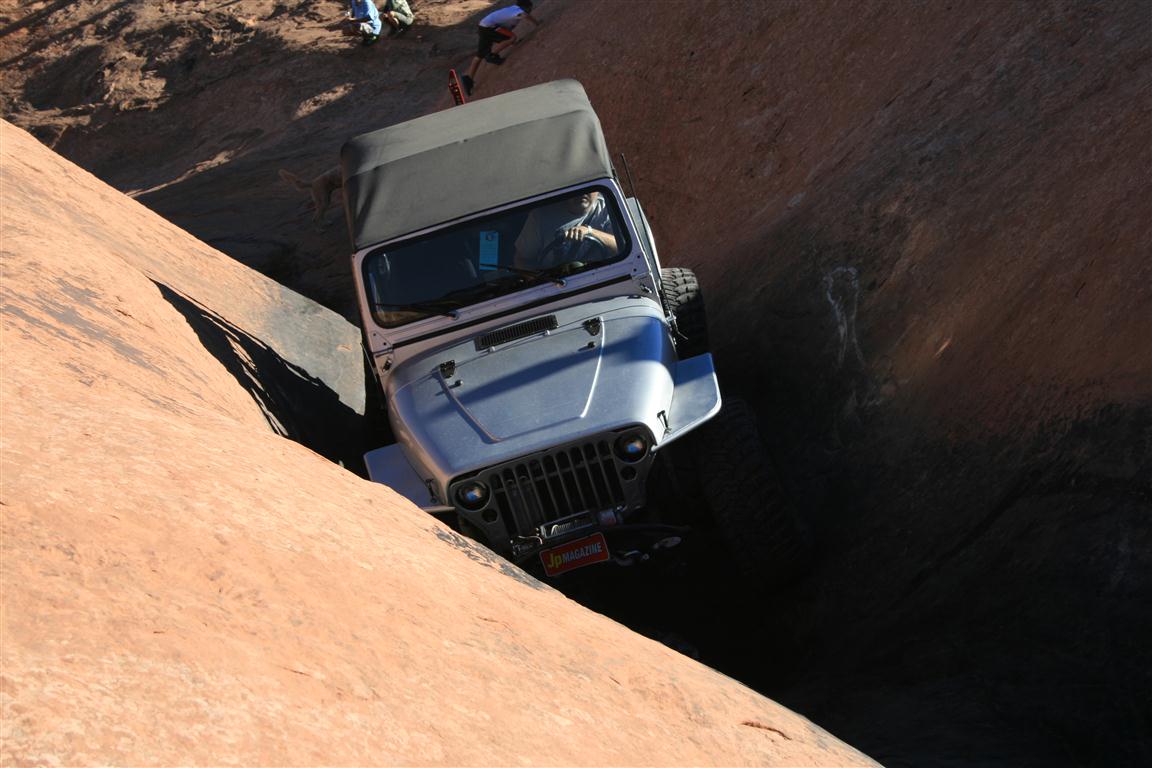 I did try Escalator. This is a more dangerous obstacle than you think it is, but it's also easier than you'd think.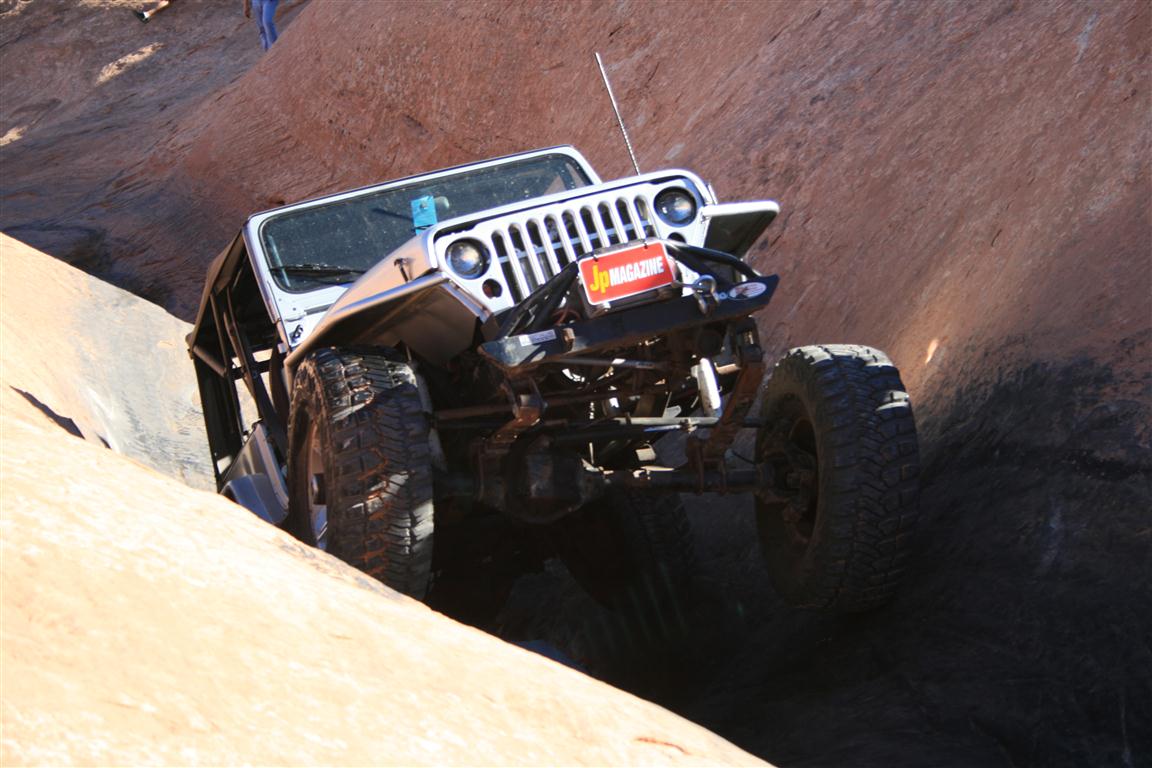 I had to hit reverse to save from an ugly flop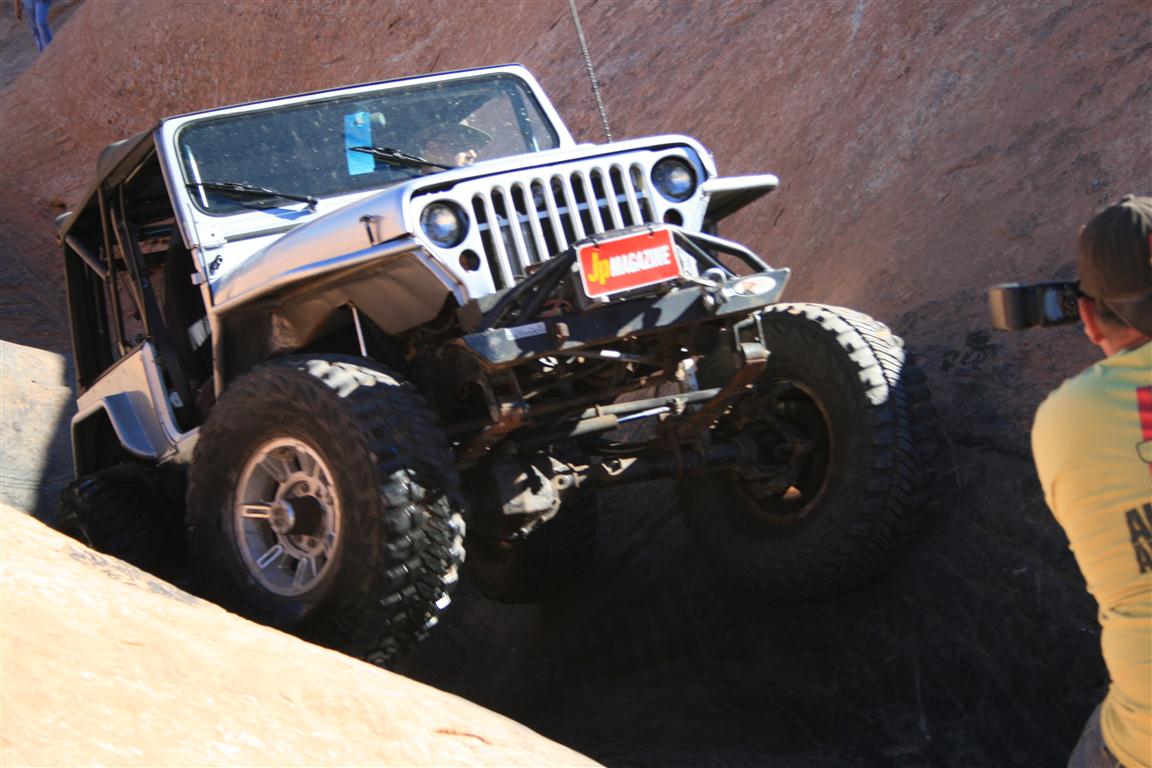 Glad I'm still in one piece after the reverse thing. The passenger rear dropped off the ledge and things got interesting quick.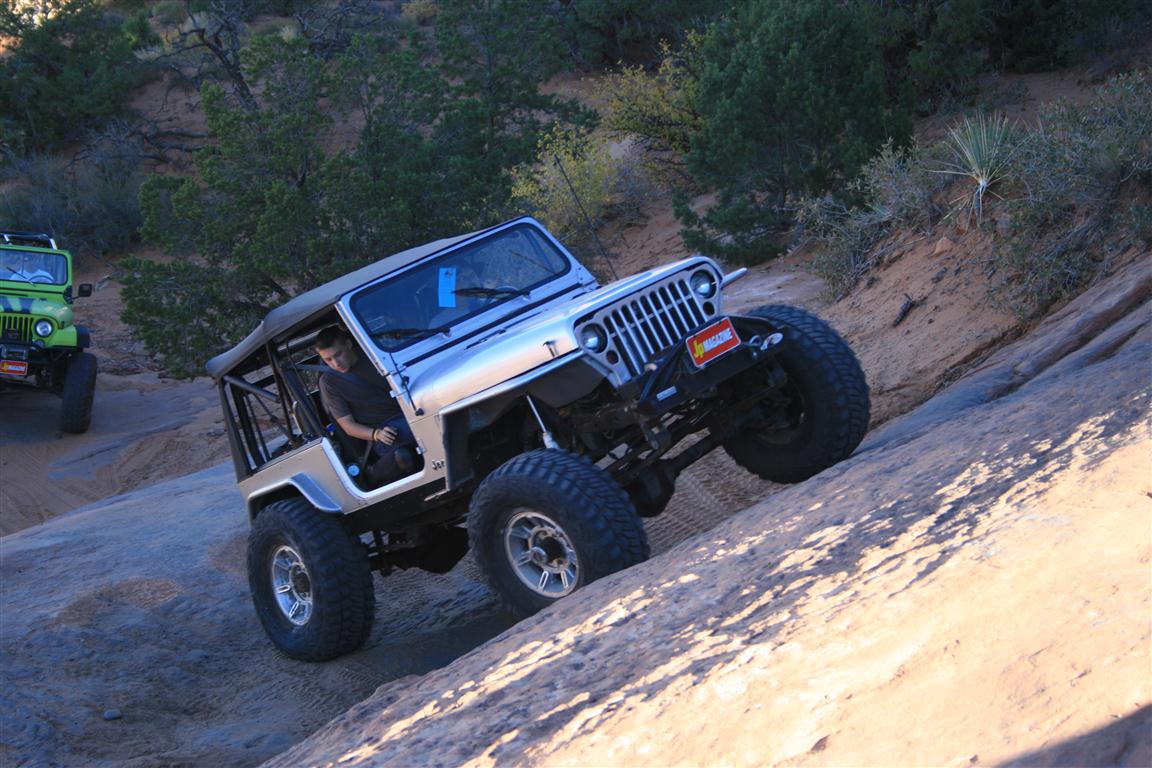 Tip over challenge. Again, no problems on this obstacle but I can see how things could get interesting fast.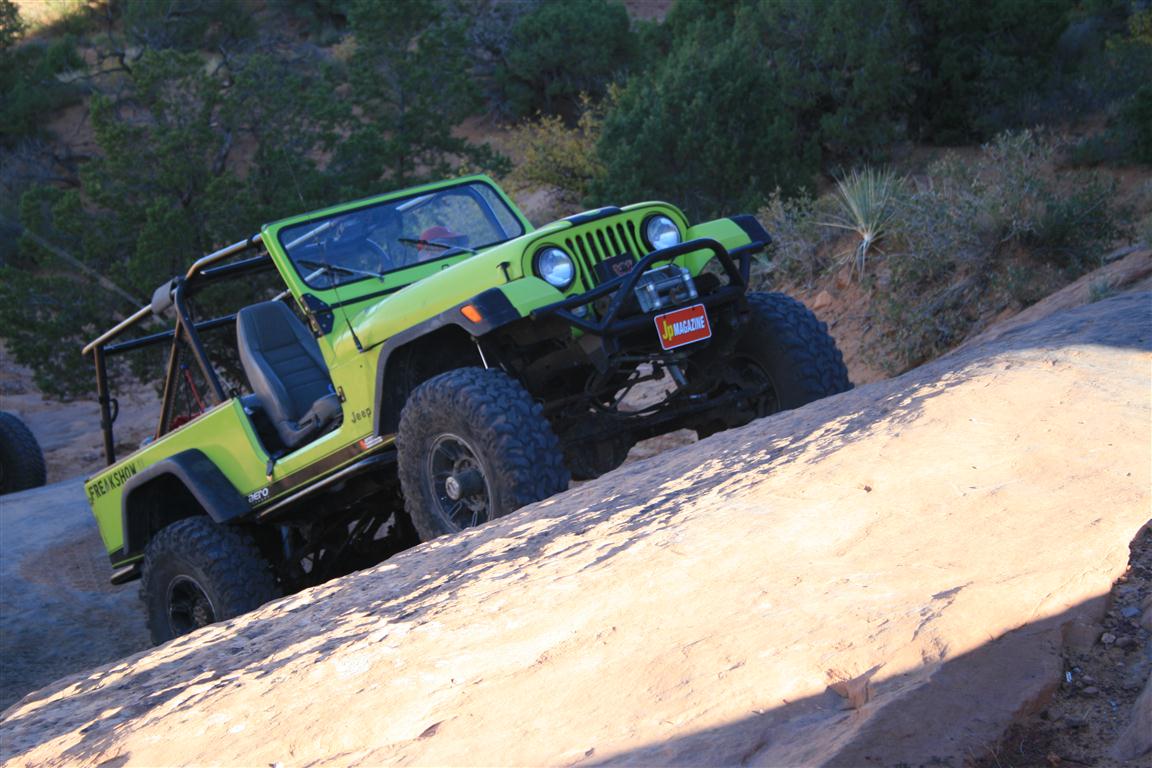 Brett climbing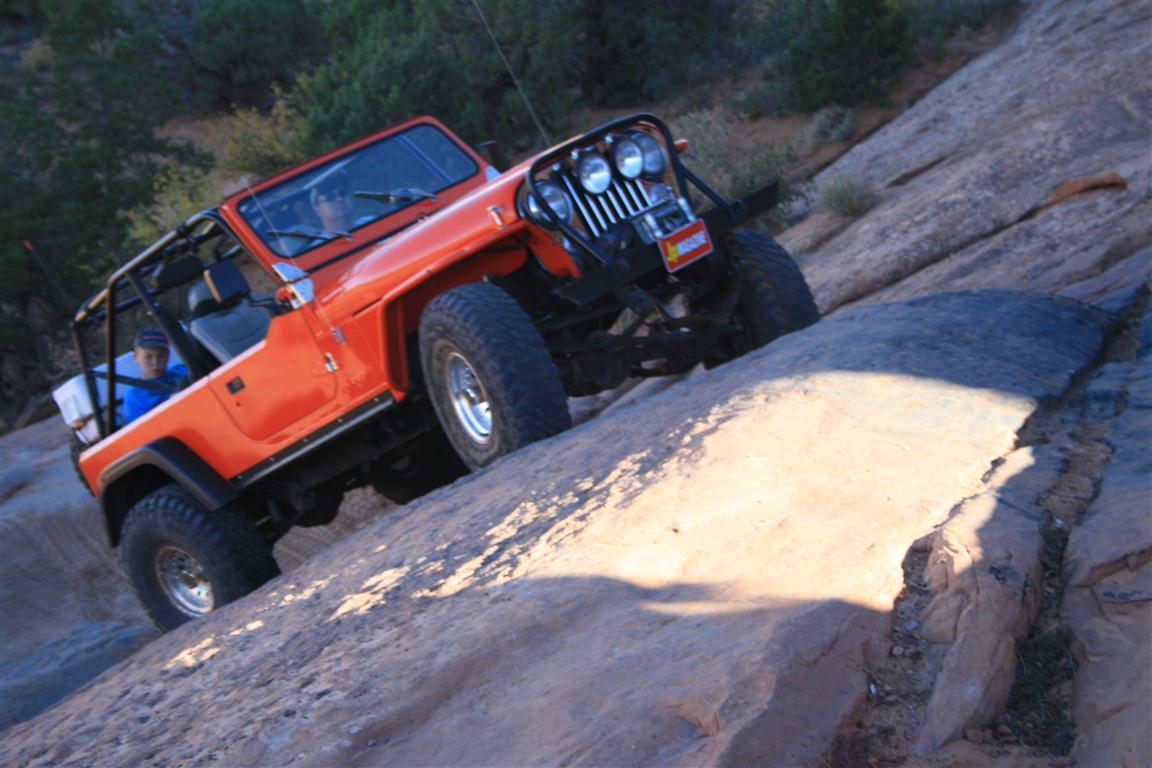 Kirk climbing up.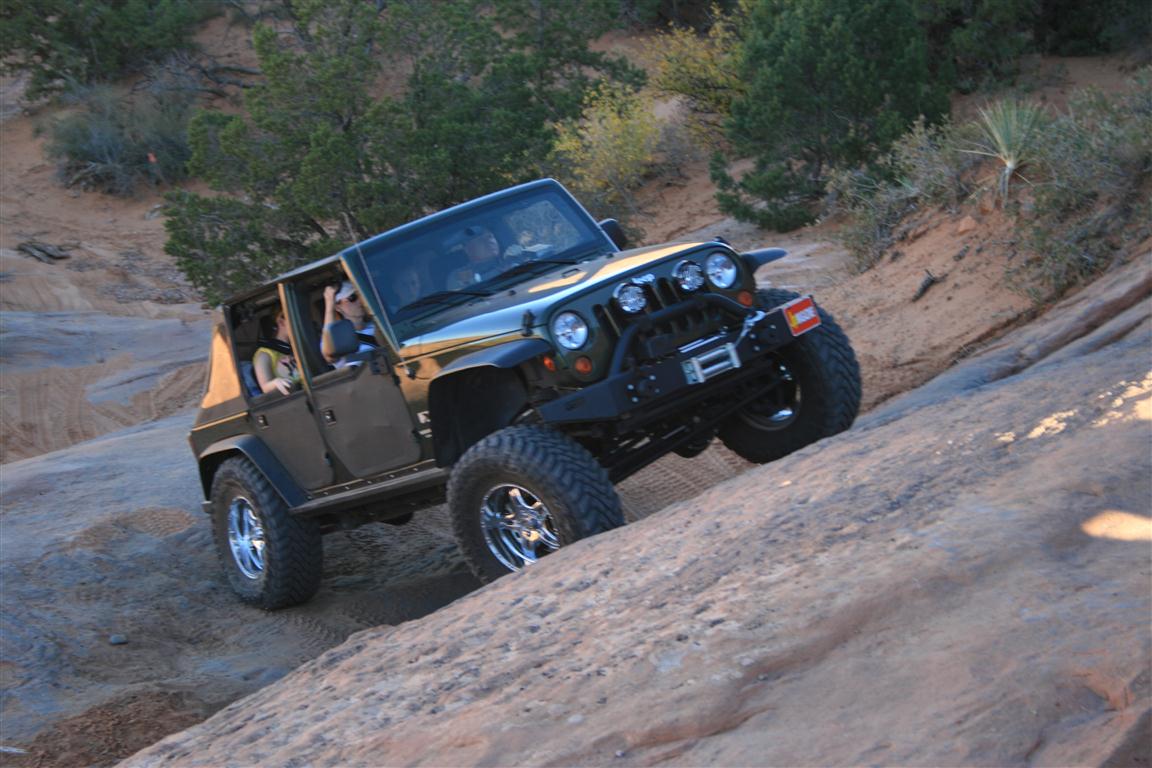 My favorite JK again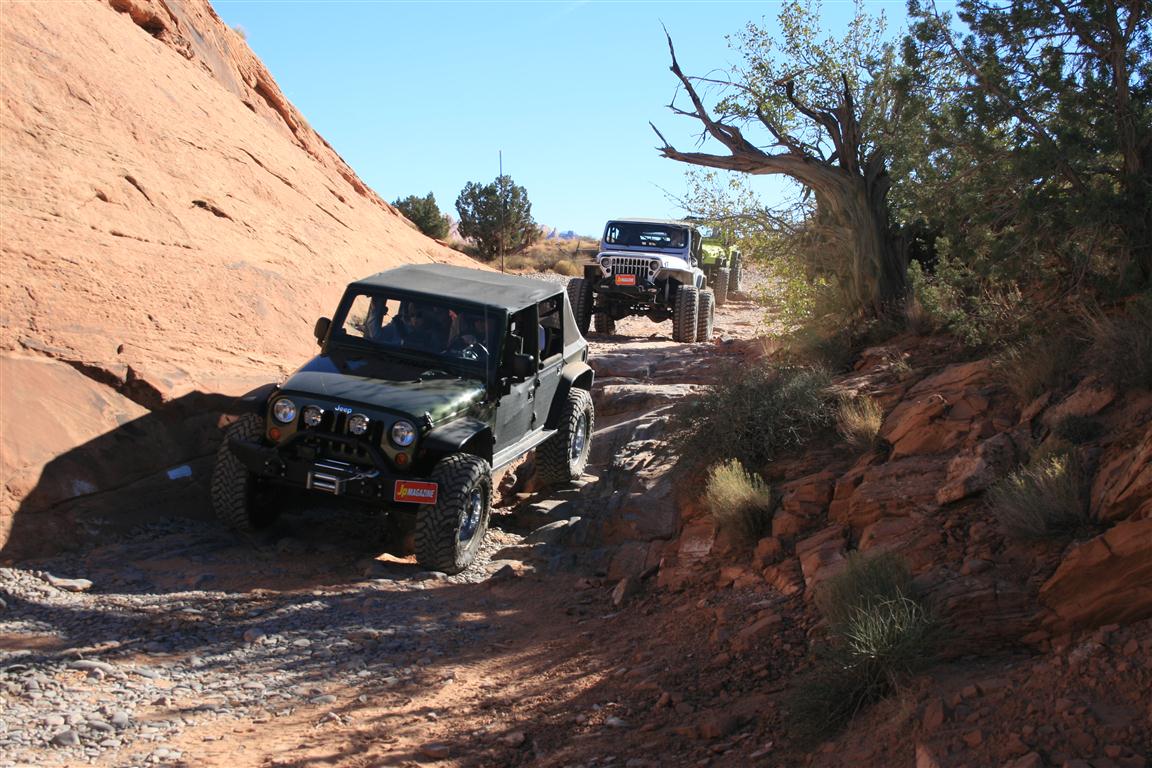 Some Poison Spider action.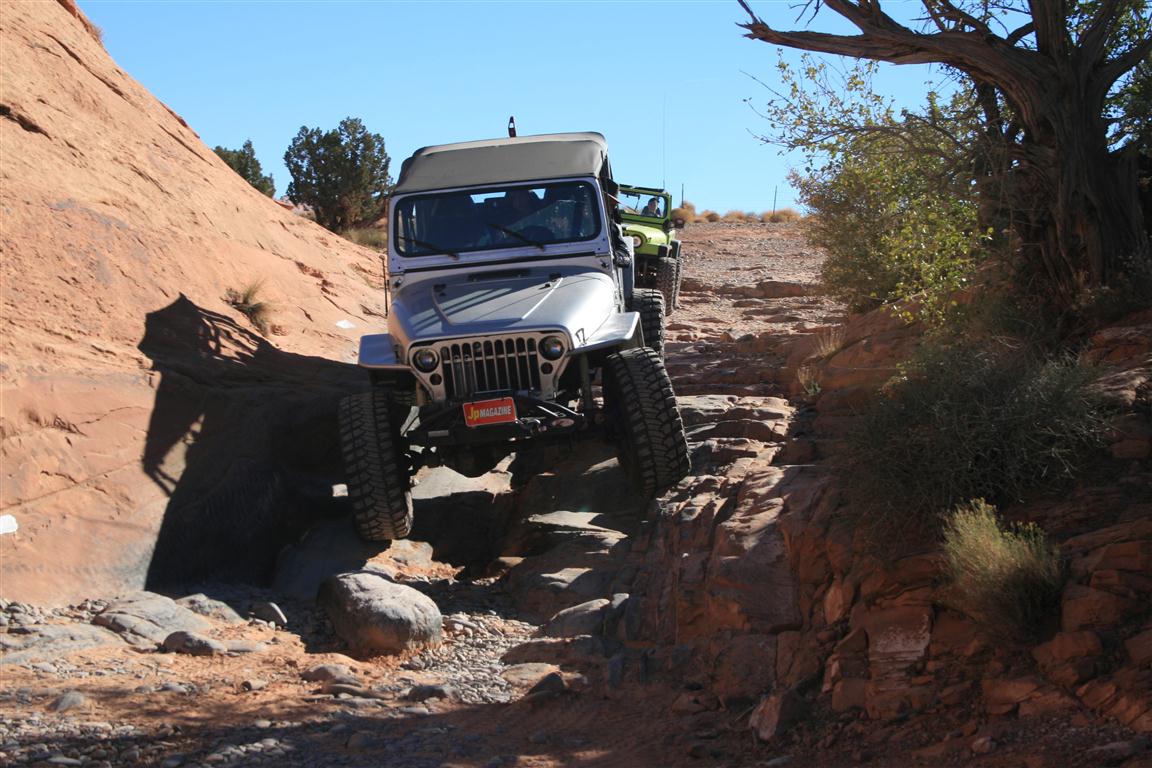 Trying flex out my uber flexy leaf spring Jeep.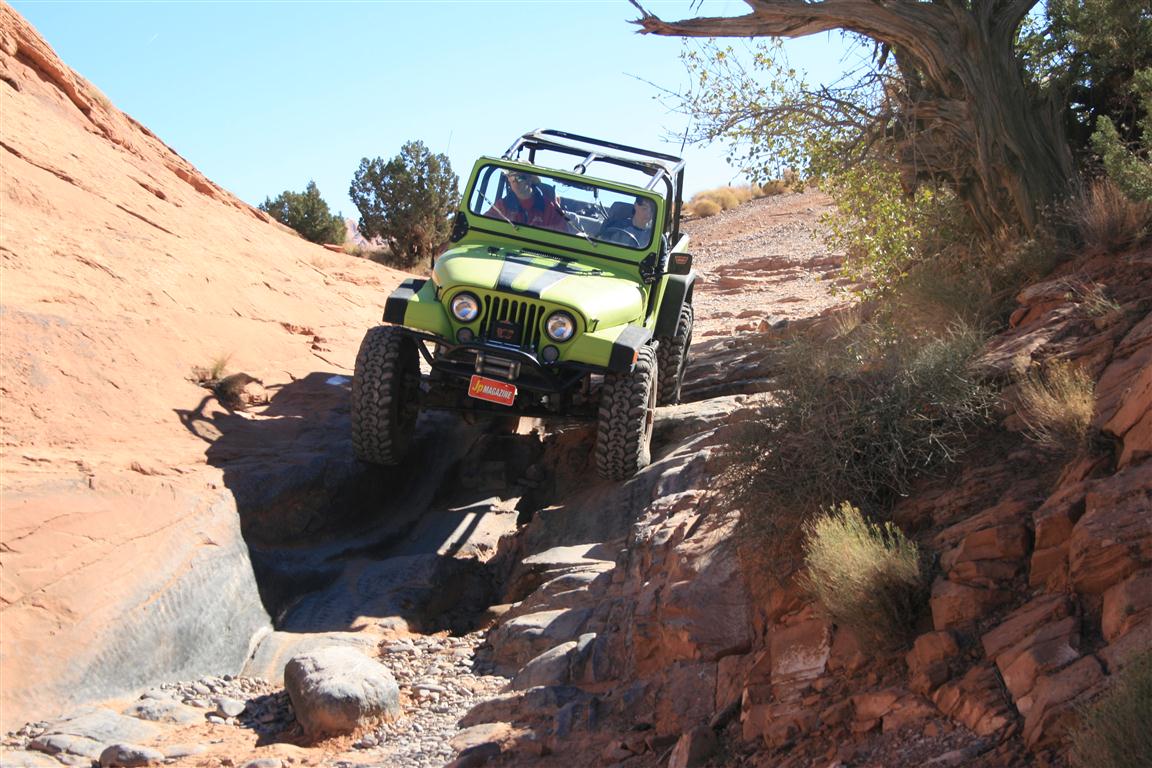 Brett coming down the same spot.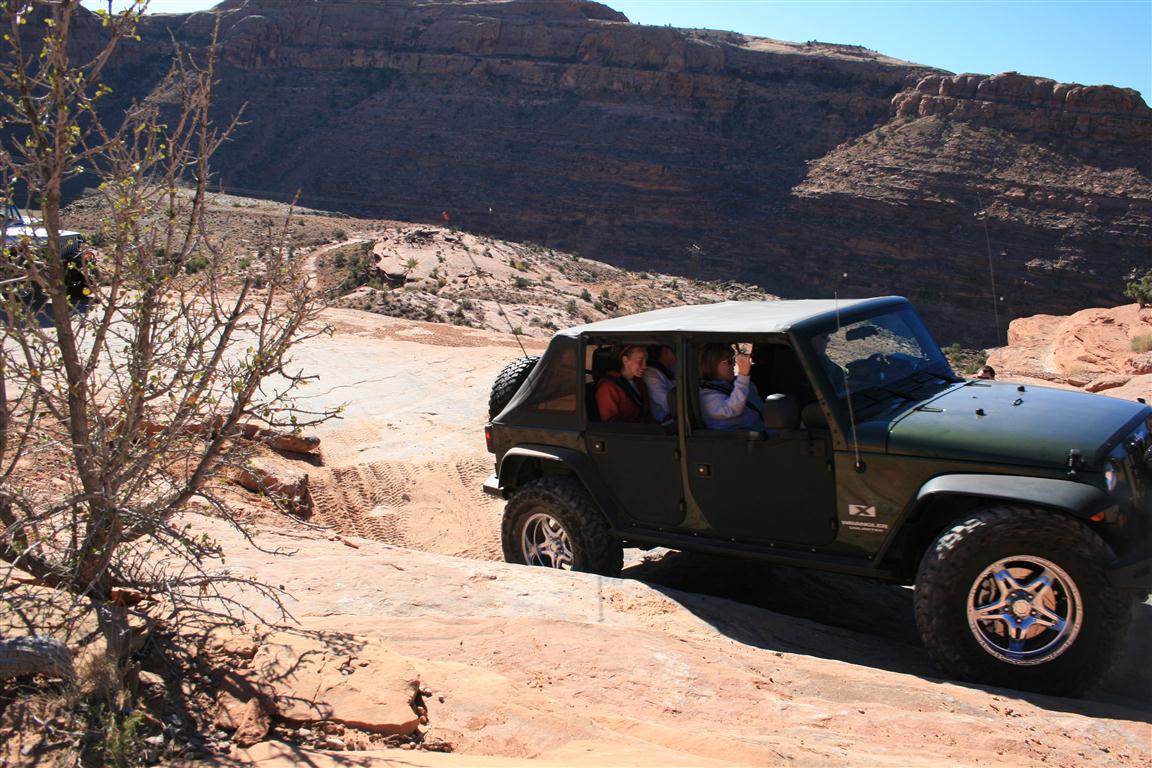 Family truckster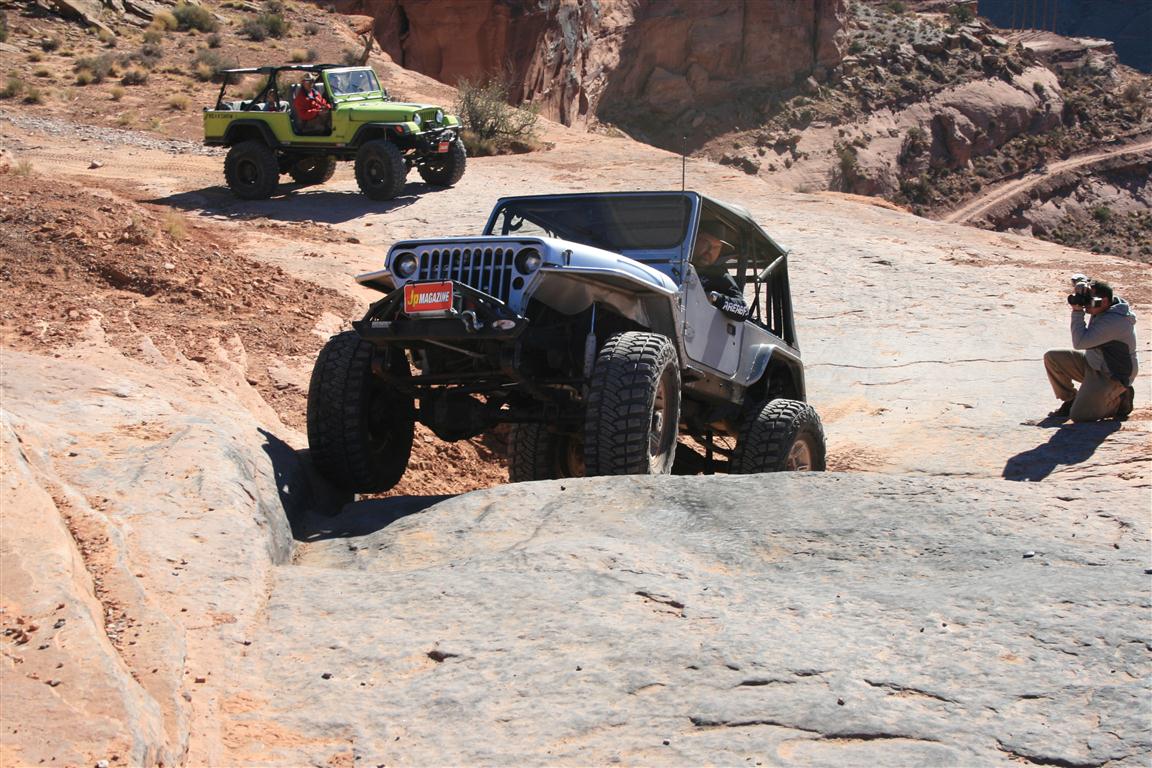 Odd climb. I don't like the climb left of here.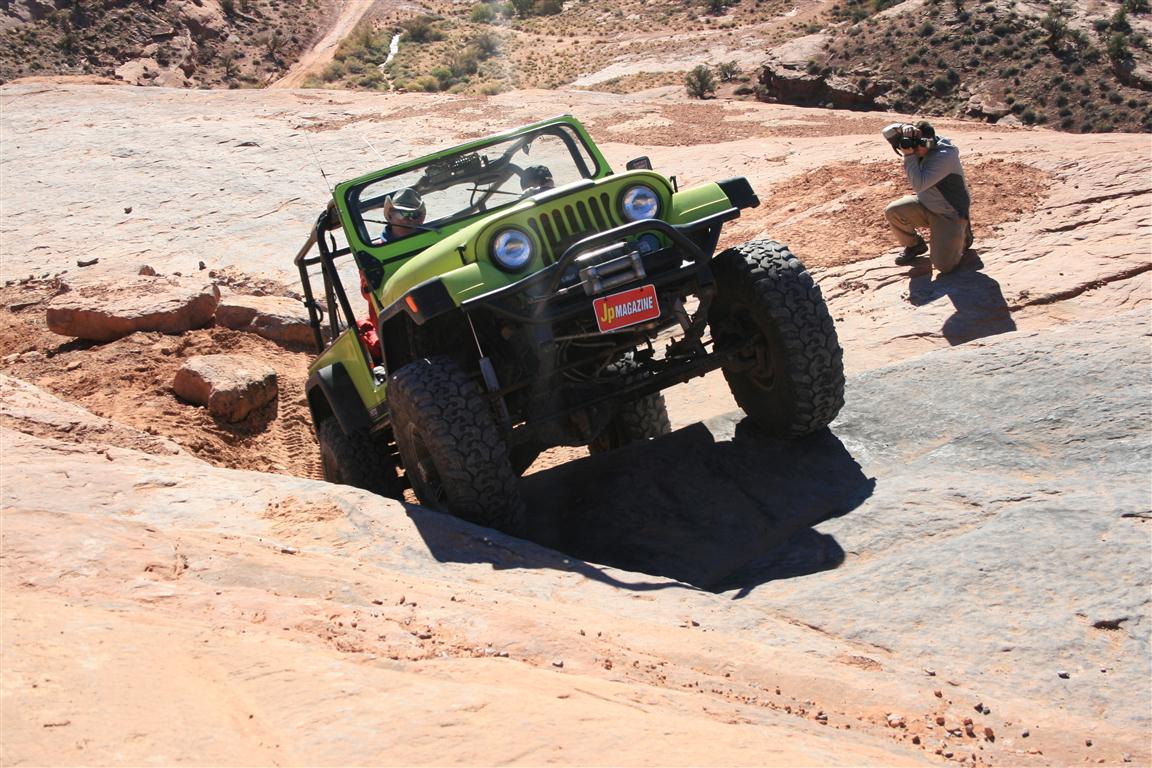 Brett letting the kids drive. :D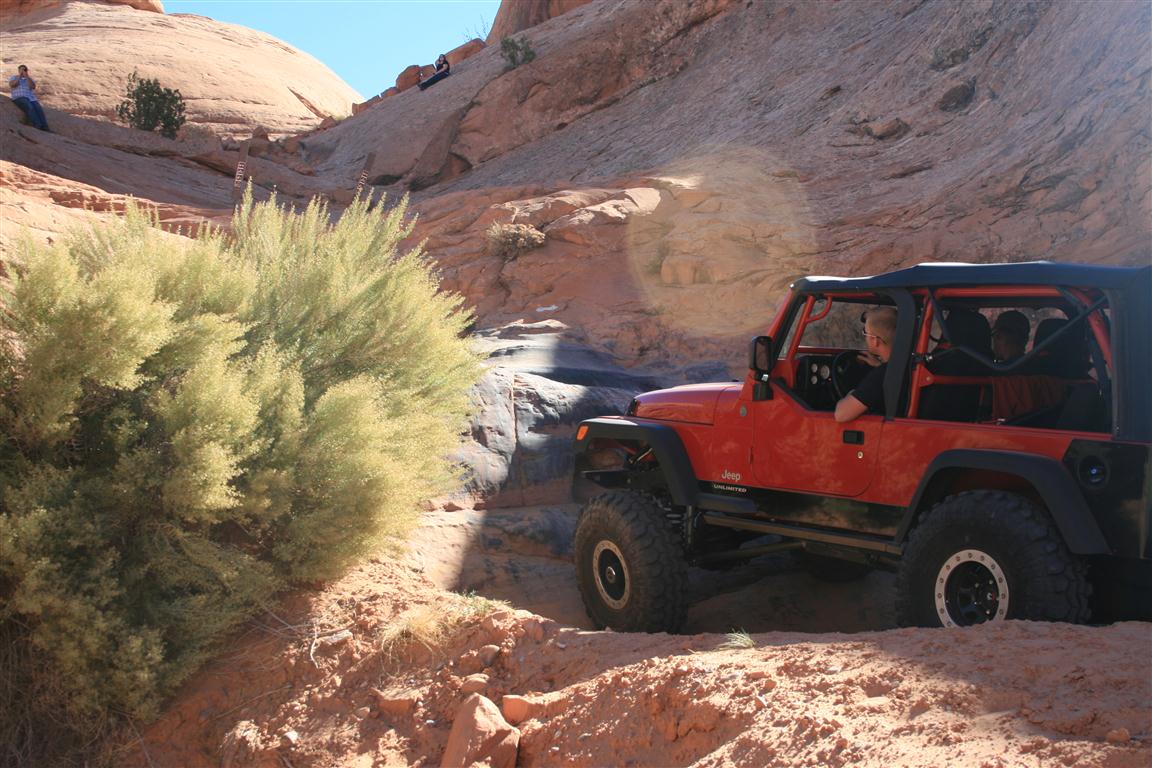 Taking the hardest line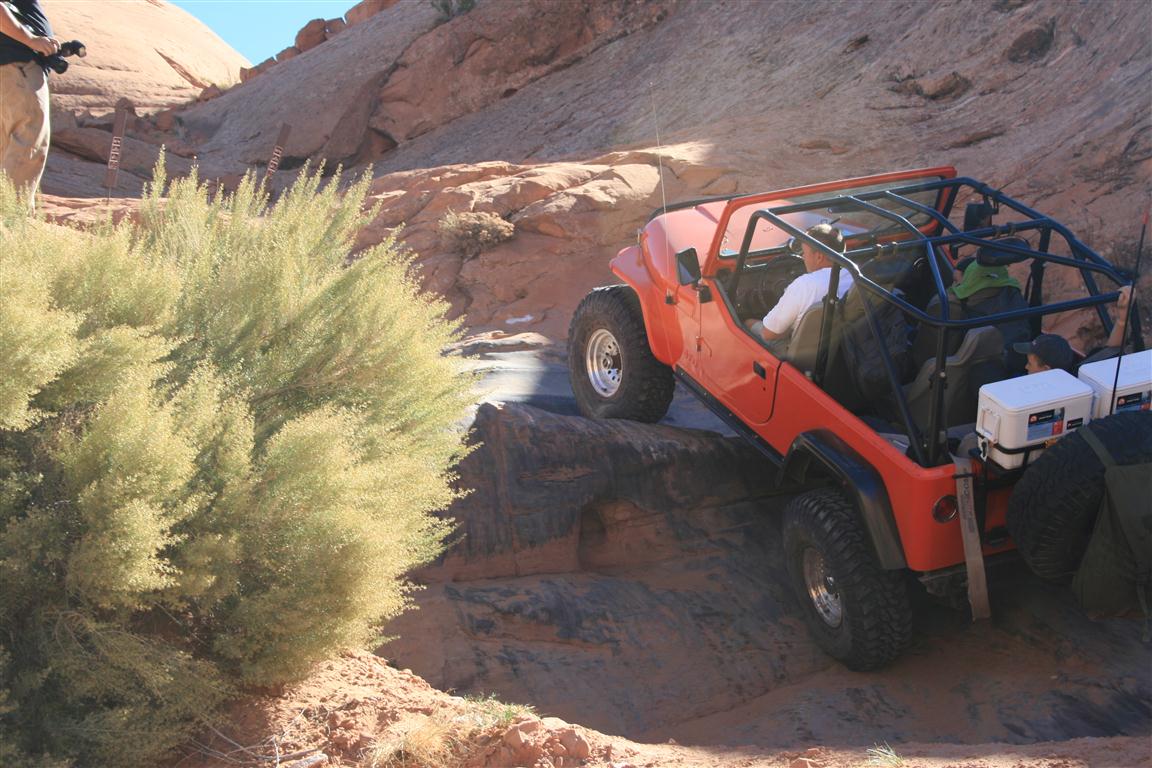 Kirk going up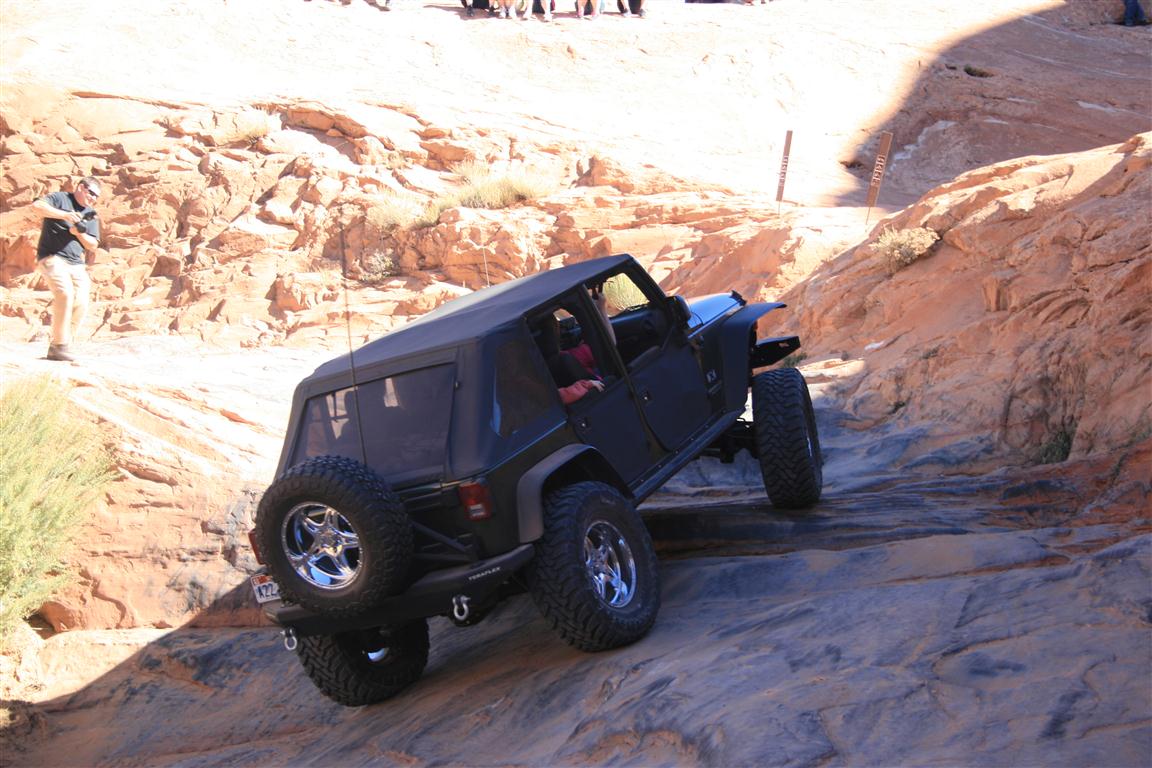 There's that cool JK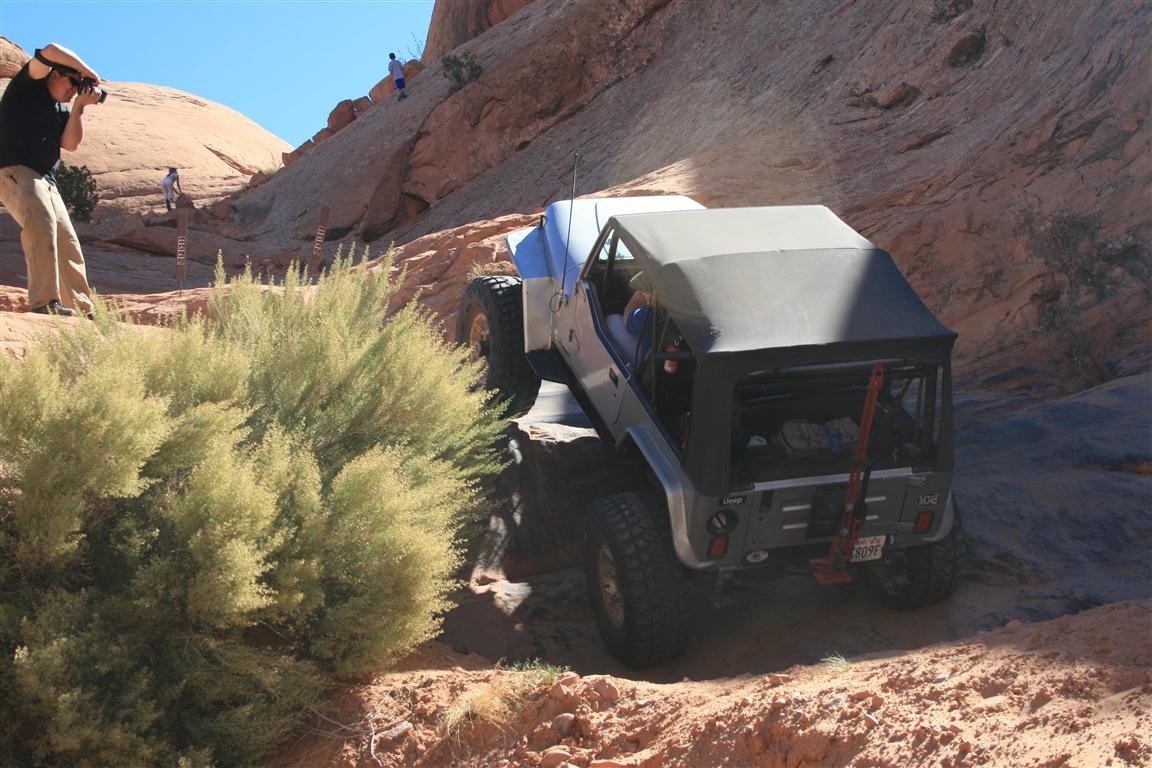 I had to back down after my wuss line to take the harder one.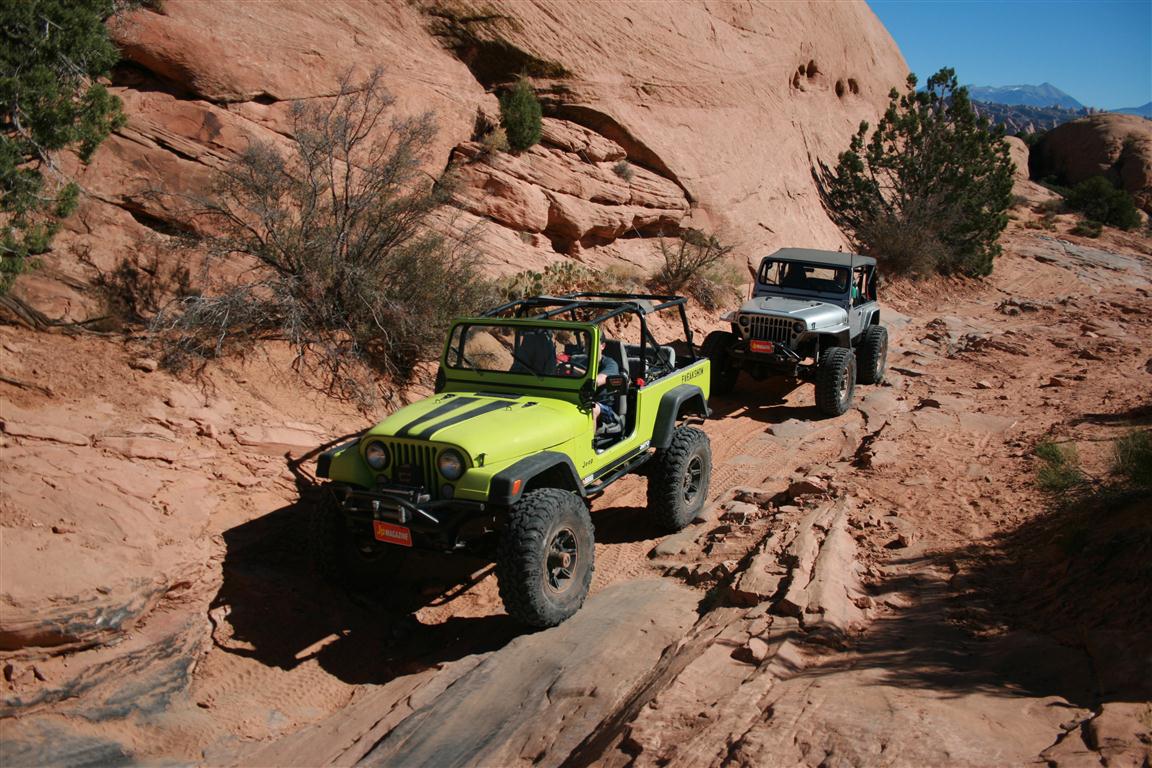 Brett's still letting kids drive.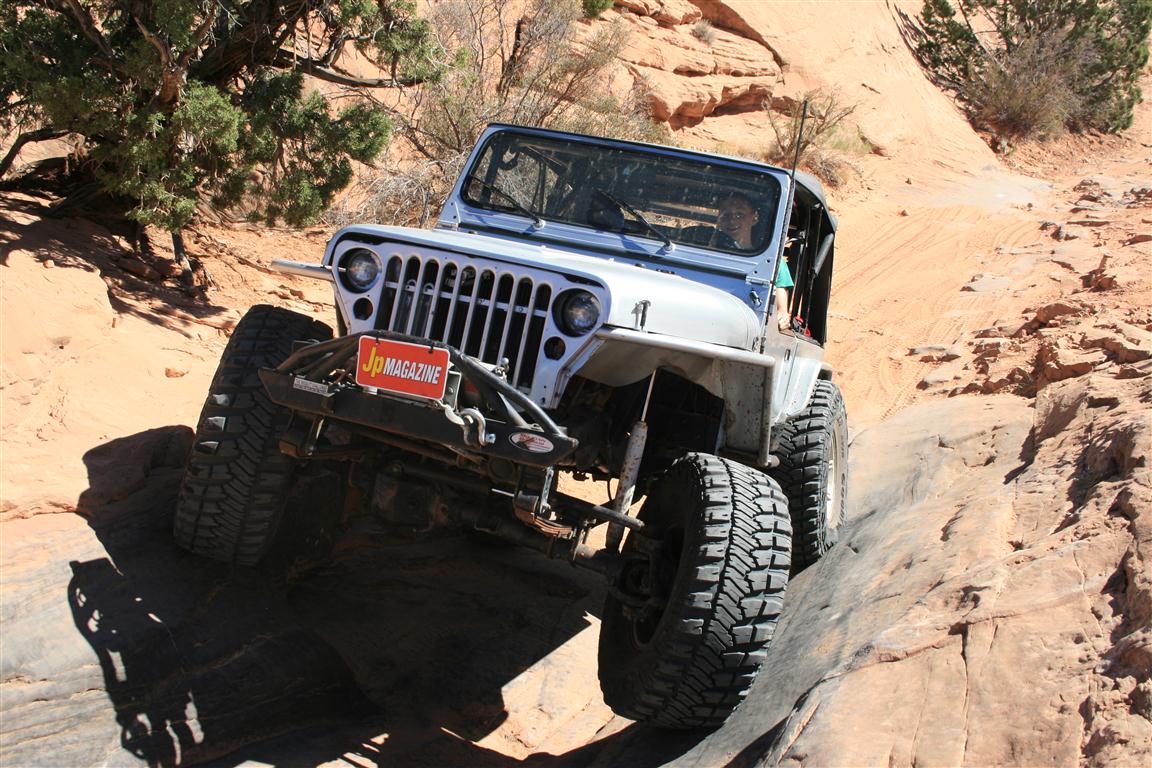 Corbin has his learners permit. Let's see what he can do here.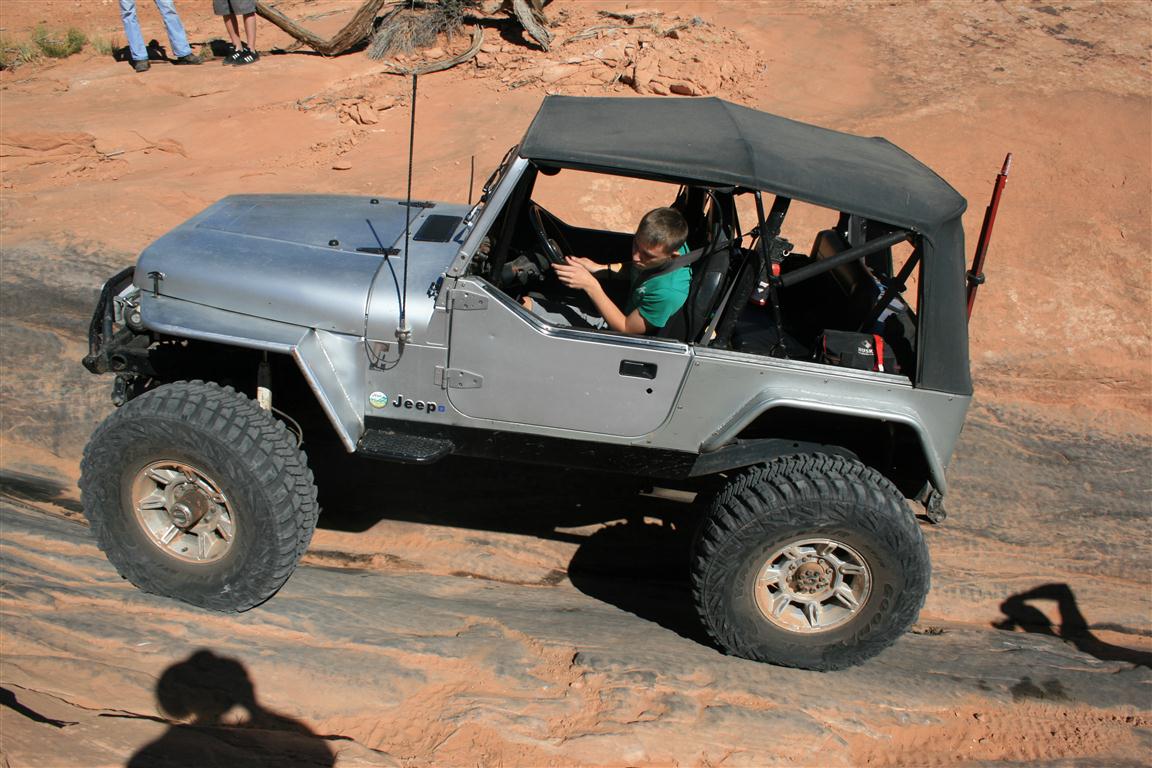 He's doing a good job of listening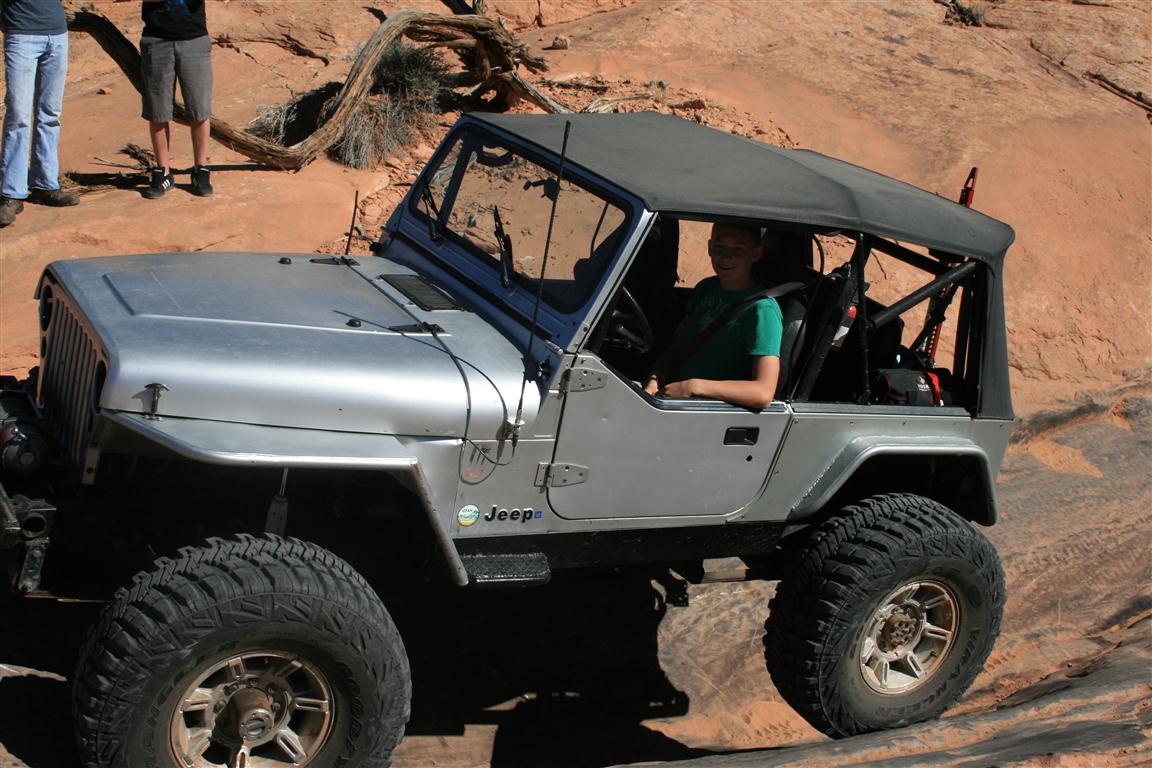 He's out of the "trouble" area and relaxing. I tried to get the Jeep interesting at the exit, but missed it.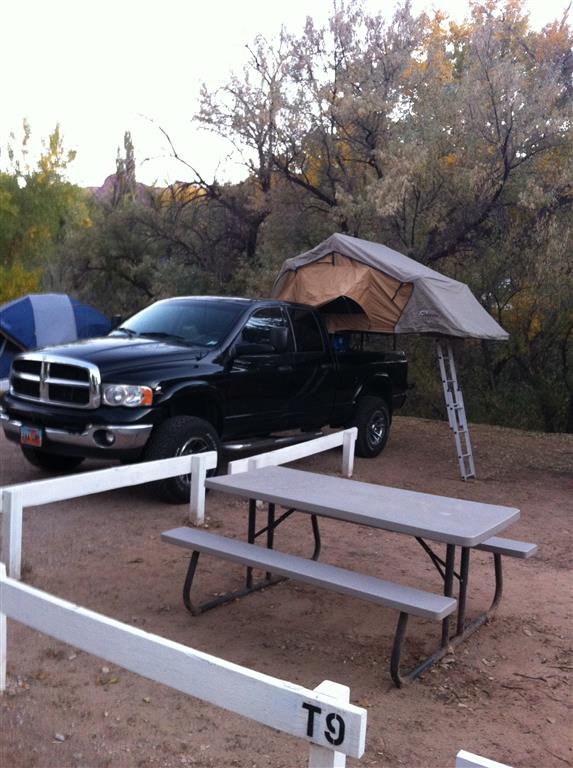 Roof Top Tent Page