Well, my dad gets an elk tag he's been putting in for literally 20 years. It's in the San Juans and the hunting area is west of Monticello. I had a hard time getting off work at the predetermined day and time so I'm trying to catch up to the rest of the party as I hit Crescent Junction. You see storm fronts like this sometimes but this one looks a little different than normal. The second pic is when I hit the front and had to slow to 30 mph to not have my windshield caved in from the amount of water. AMAZING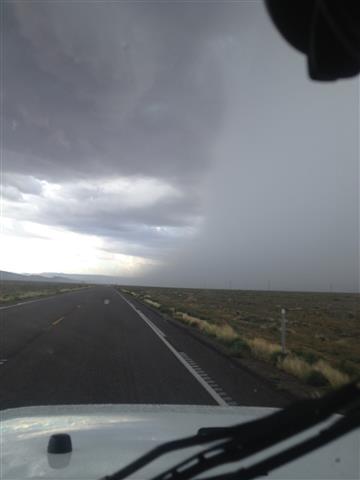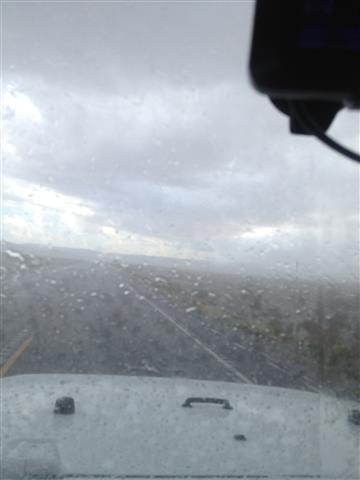 So I catch up to the guys just outside of Blanding. They ended up having to wait for me for about 10 min. and we headed up into the Elk Ridge area behind the Abajo. We were on our fourth or fifth campsite by the time we settled on this one that wasn't occupied. The below is what we were presented with on Friday morning.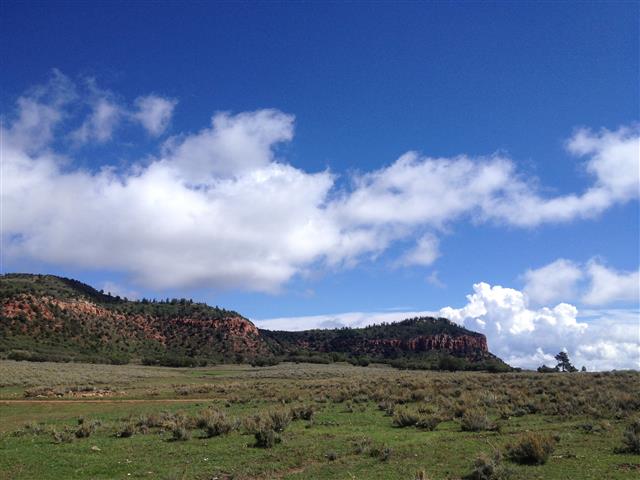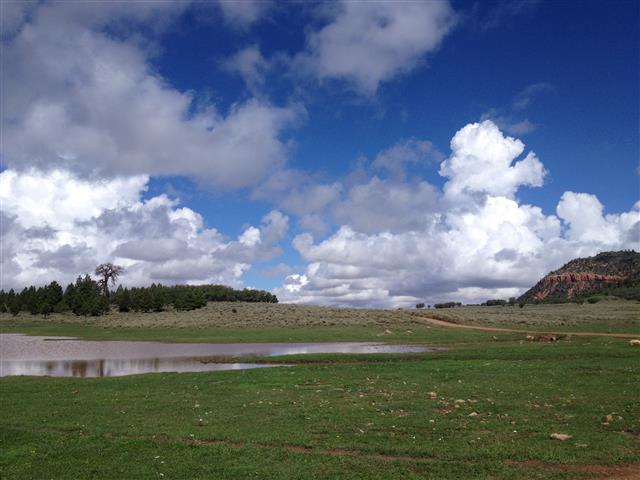 The picture above is going to prove pretty interesting. I don't have one after the coming storms but the storms of Fri. night and Saturday will bring this pond up to the culvert's level (at the road) with water coming over the road near where that white rock is. We got VERY RAINED ON. Saturday night we endured at least 4-5 heavy thunderstorms that brought the pond level up.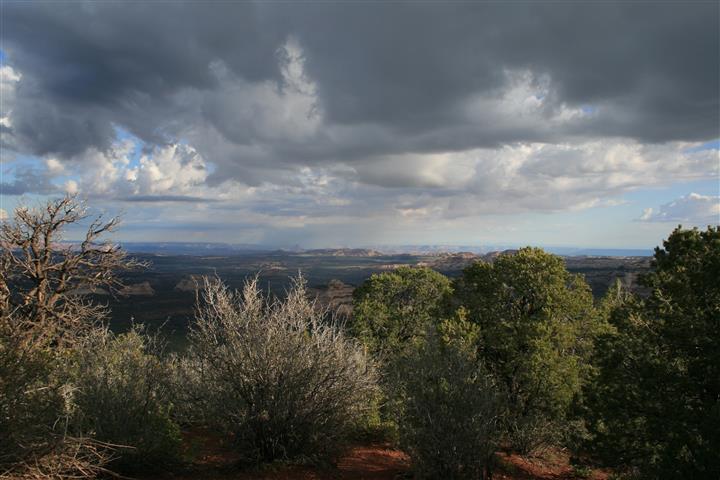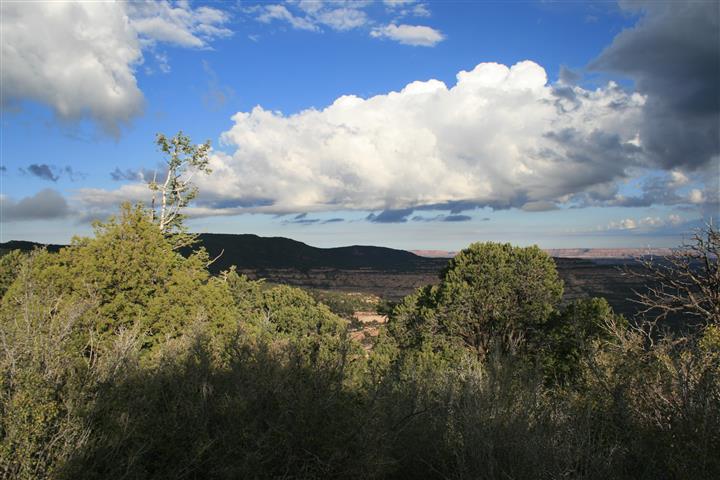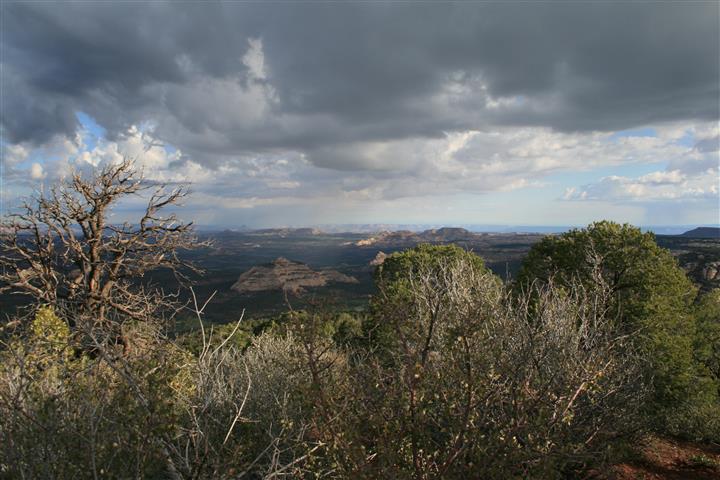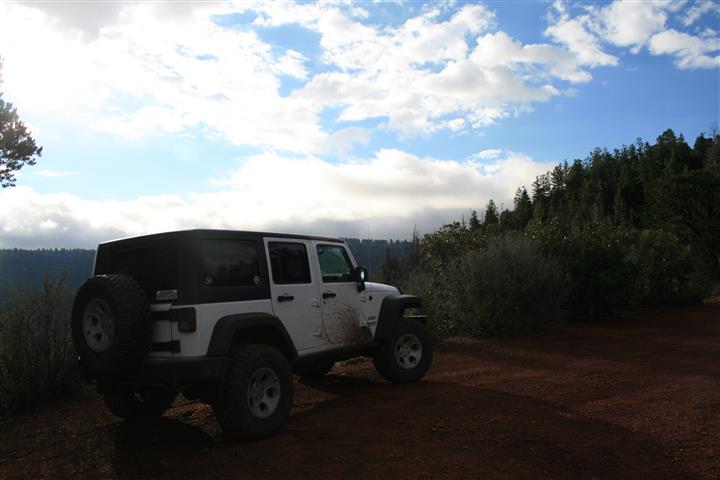 On Friday, I went out to an area off of "North Long Point". Amazing terrain but I'm not hearing any bugles or seeing any animals in this area. It's seriously steep here but I spent at least 45 minutes just glassing the terrain and listening for animals. On the way out, I was stopped by a couple of bear hunters asking if we'd seen any. I hadn't but it was good to know that we should take some precautions.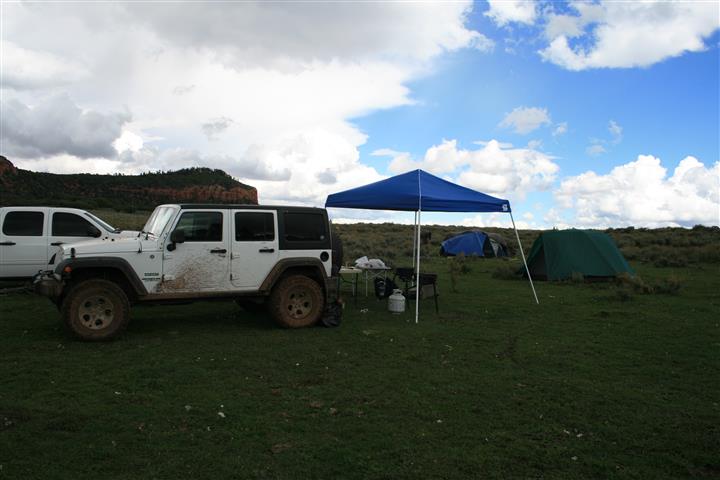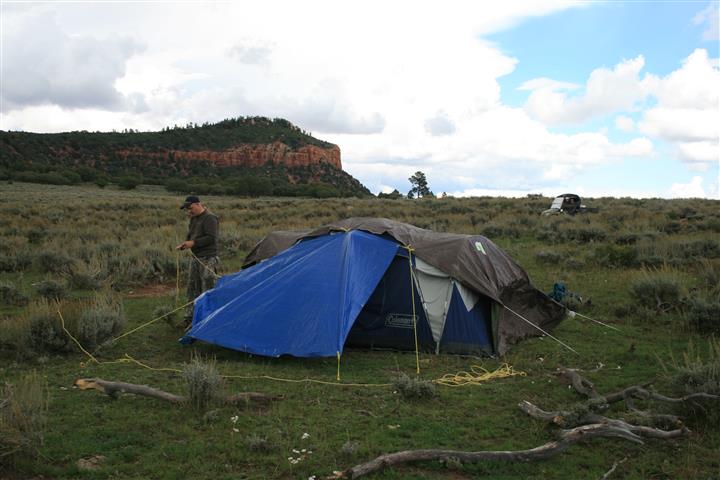 Broc and Dad's tent getting reinforced after a minor cloudburst on Friday. This proves pretty wise with the coming storms of the night. Redneck style points aplenty.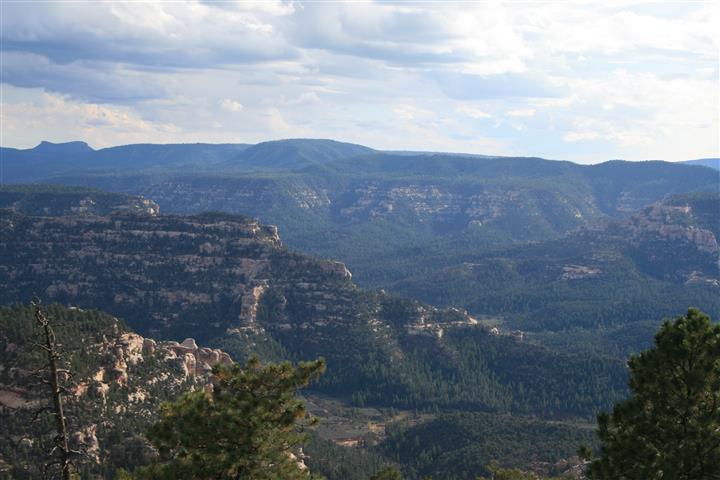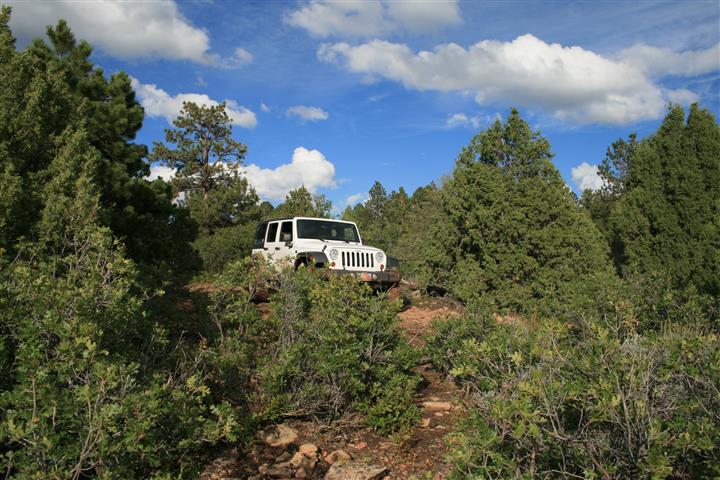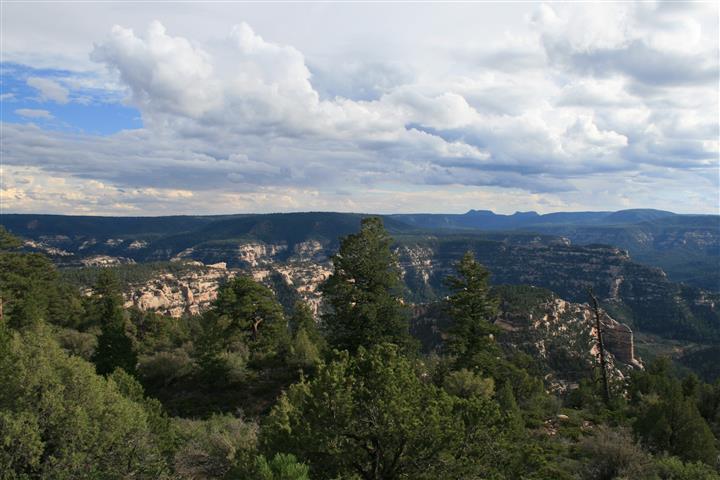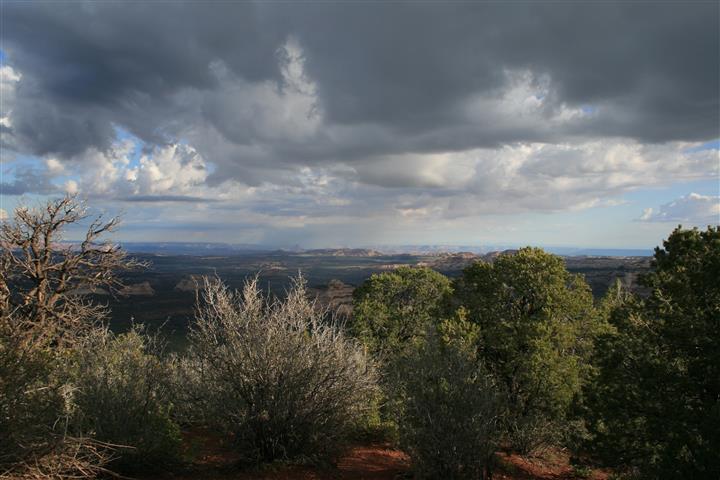 Dad and I scout the area around "Dead Man's Point" on Friday. Just AMAZING area. Arch Canyon is off to the south of us but probably 1500' below? I'm constantly amazed by scenery in southern UT, but this area is really nuts.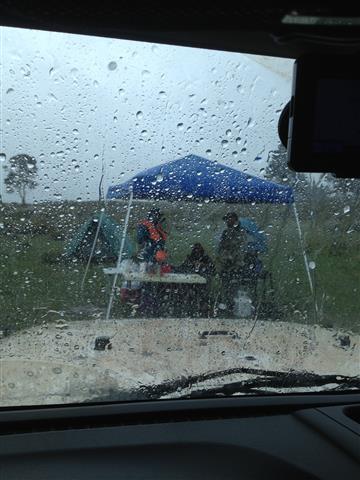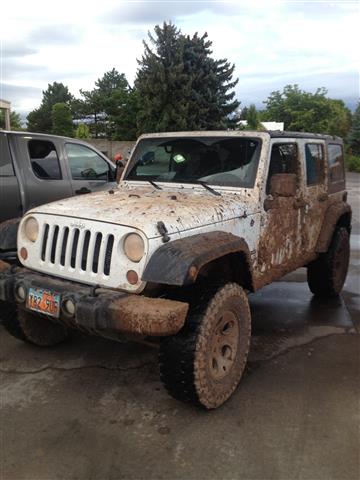 Here's a picture of the storm on Saturday afternoon. I'm used to high altitude storms but these were a little more than normal. I didn't suit up in the rain gear and just thought I'd wait out the storm in my Jeep. Took 40 minutes. My tent is the green one in the background. By the time this storm is over, it's hailed 3-4 times along with pretty intense rain. When it quit, the grass was awash for at least 30 min. We started trenching around our tents to divert water from going underneath them. There was at least 1/4" of water running through the grass. Being the less-enthusiastic hunter, I'm starting to wonder if I'd rather be in Moab playing with my Jeep? With how sloppy the roads are, Bridger and I are not really able to get to where we were supposed to go for recon and then not able to catch up to the hunter party. We decide to head for Blanding for ice and gas for the Jeep. The picture of the muddy Jeep is at the pump in Blanding. I'm amazed my open diffed Jeep can get around on the mountain roads in these conditions as well as it does. It is MUCH heavier than normal but definitely comfortable inside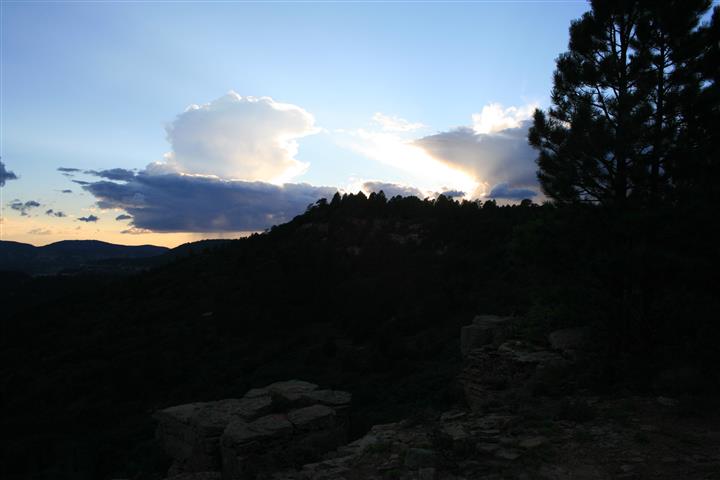 Shot just above our camp at dusk. This proved to be the only area we had that we could get semi-reliable cell coverage. It also provided a cool vantage point for recon for bugling elk.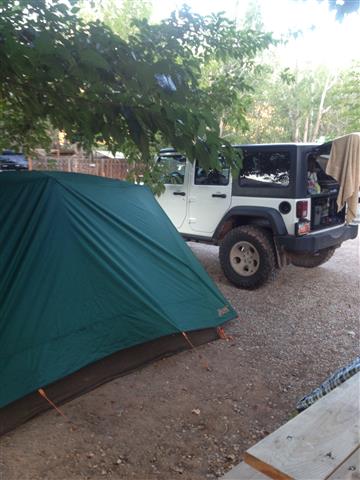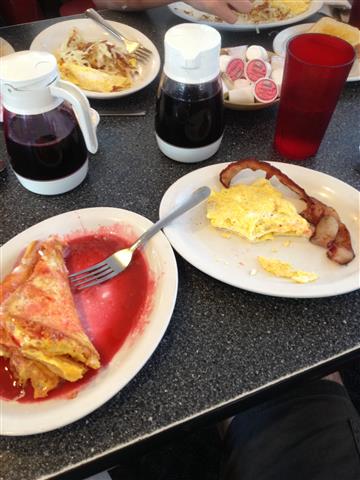 After enduring a night with bears (a sow and her cubs), my nephews and I bail towards Moab at about 2 pm. We check into a campground in Moab and get a shower. I took them up on Hell's Revenge for the first few hills to show them that trail and went and had a great dinner at Moab Brewery. I'm in my element now and enjoying myself quite a bit more than being up on the mountain. We followed up the Brewery with a breakfast at Moab Diner (pictured is Fischer Towers French Toast which is my favorite Diner breakfast).
I decide to take the boys up Long canyon and show them a rare sight of mountain sheep in the canyon.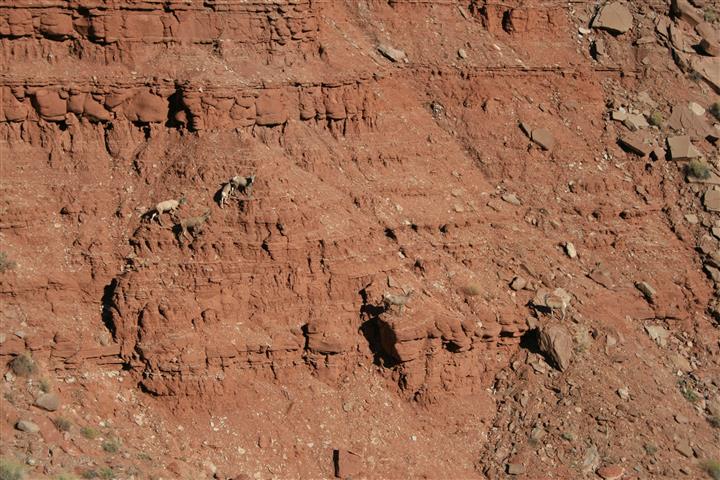 The "signature" picture from Long canyon. Cool shot of the JK under the massive rock. This trail is relatively easy but low range is recommended (at least by me) to go up or down the trail. Not a difficult trail, it's more of a road but very interesting canyon.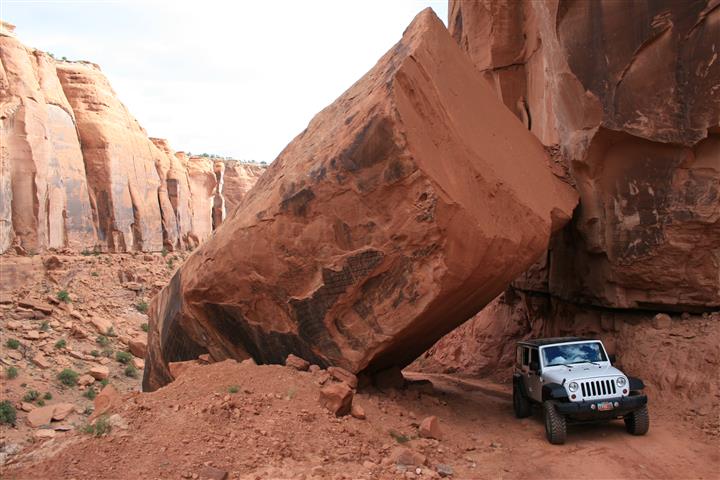 Token picture from Dead Horse. We head for home from there with a newly created playlist on my iPhone, stop for a Subway sandwich in Green River and send the boys home with Grandma from my house.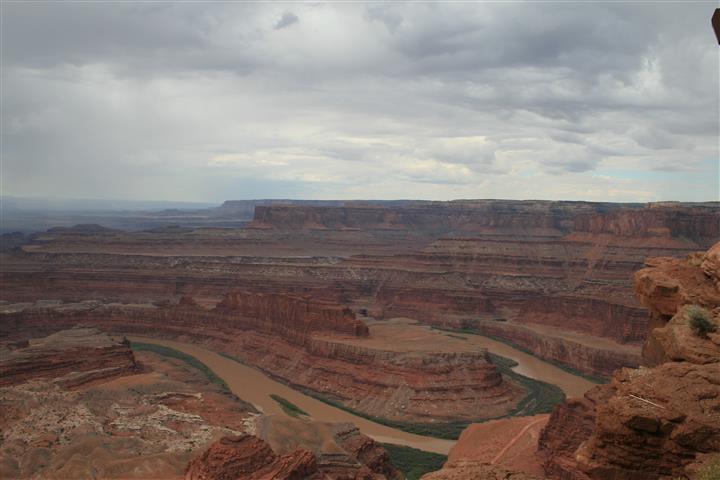 On Wednesday morning, the guys were able to put my dad in front of this elk. My dad is pretty stinkin' happy and I don't know why you wouldn't be from an animal like this.