The Rubicon Trail----finally! I've wanted to run this trail for at least two decades. The time is here. Jeep is ready. I'm sick as hell, but I drove from UT anyway. Towed with the Navigator again.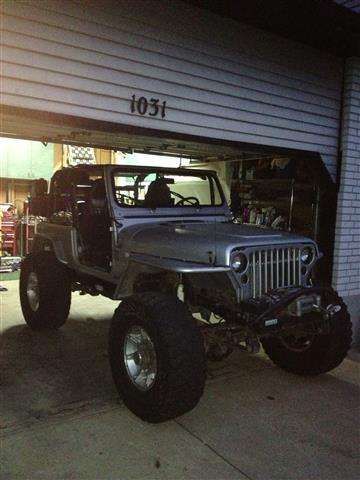 Ready to load the Jeep in the morning. Pretty heavy thunderstorms in the evenings made me think I should load up in the morning or start the trip with wet stuff.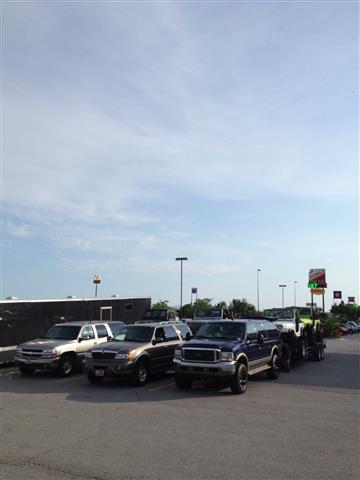 Three of us are from UT. Who'd ever guess even if our license plates didn't identify us.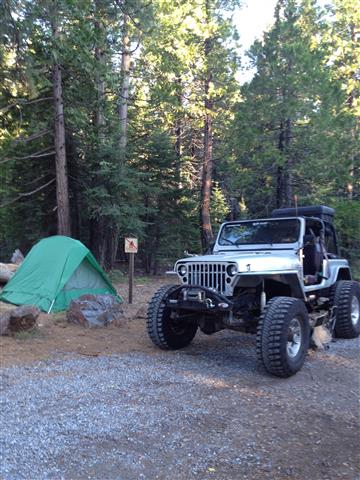 Camp at Airport Flats first night. Setup the tent in the dark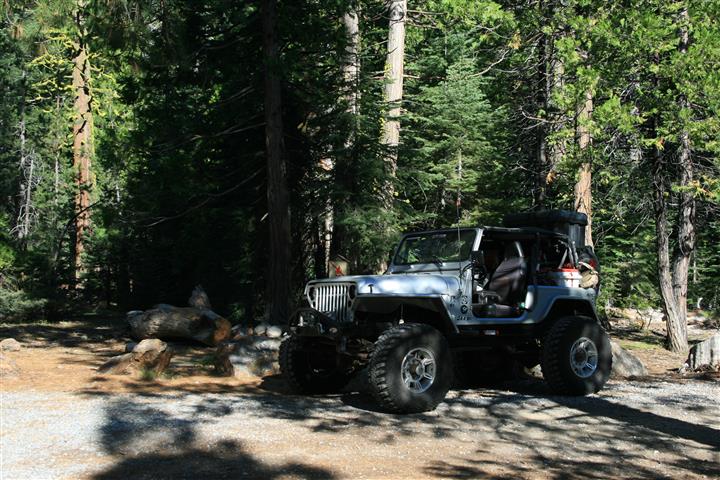 Loaded up and ready to go from Airport Flats Campground.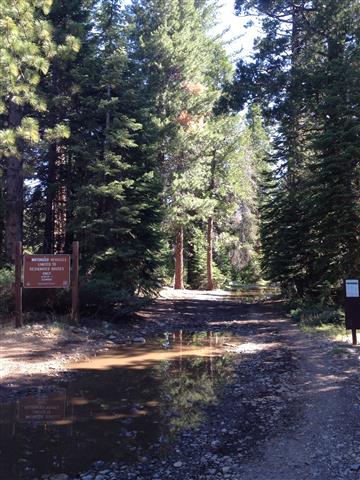 Well, this is about 400 yards or so from our campground. Seems like the start of the trail.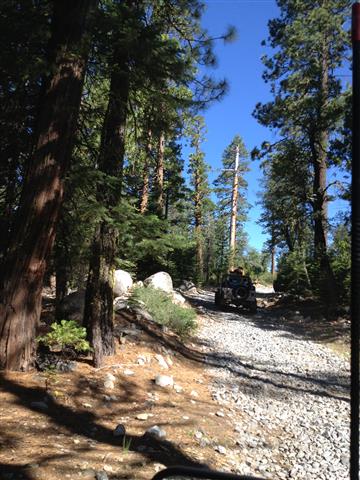 Hoping the trail gets a little more technical than this, but the scenery is nice and I'm determined to enjoy myself. Seems pretty paved so far.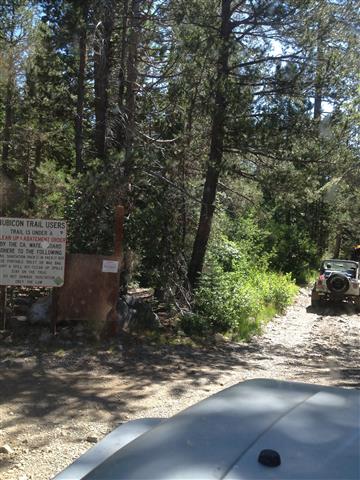 Wait, now we're on the trail?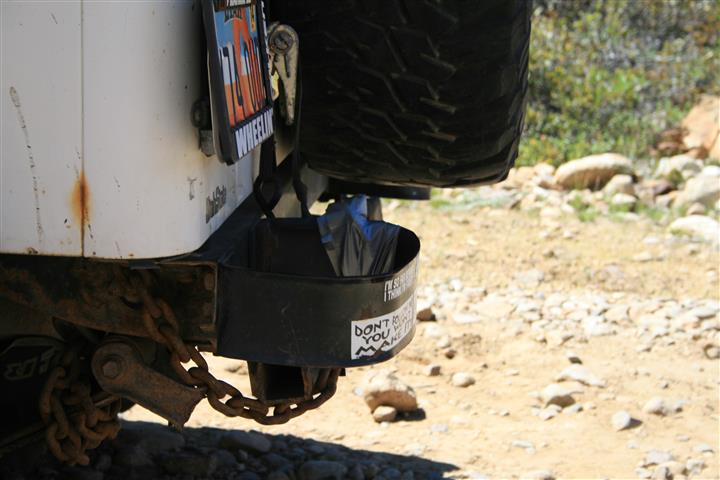 First breakage of the trip started maybe 1/2 mile into the trail. Matt Davis stopped and was asking about a funky noise. Turns out it was a broken shackle. Engineer applied duct tape and he's good to go.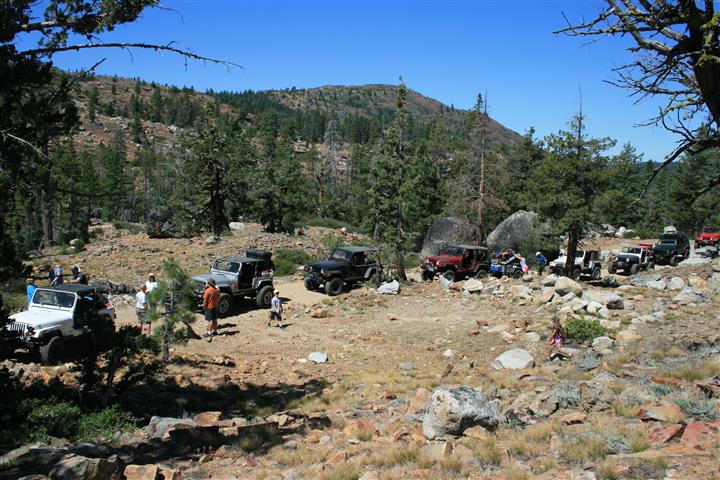 Here's our crew. This is where Matt stopped with his funky noise. Coming in on Wentworth Springs Rd. Pretty casual so far.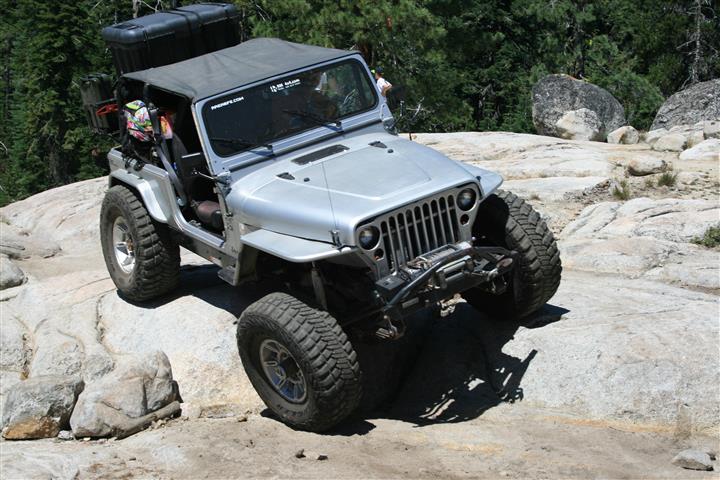 Hey, a quick little downhill. A little flexy. We've heard from a bunch of folks that the trail is somewhat boring. So far, that's what I'm thinking as well. However, I'm willing to wait until at least Little Sluice to pass judgement. This proved to be wise. I liked the trail except for being sick.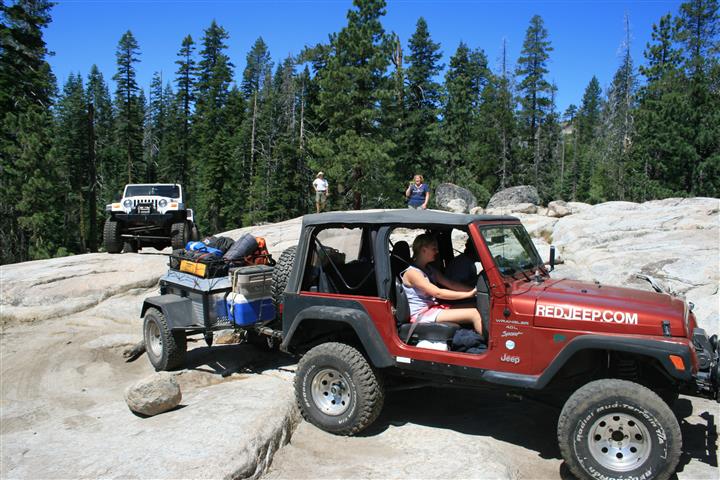 Way glad Ian Parish could make it with the family. 5 people necessitates a trail trailer. (3 people had me thinking about trying to whip one up)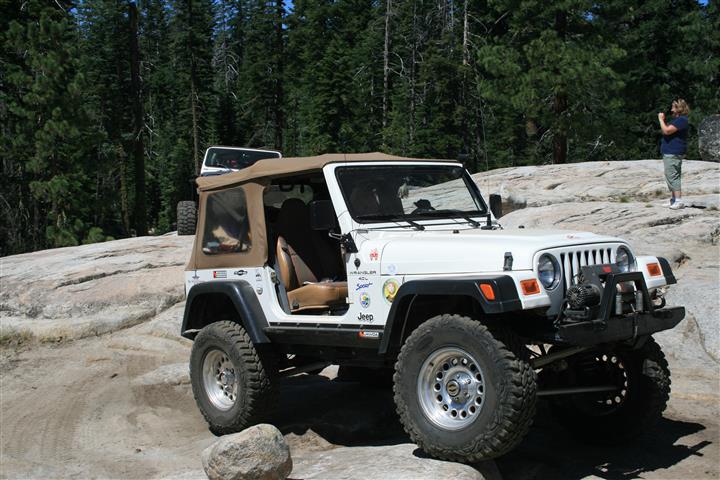 Pleasant surprise having John Waldron from Hyde Park, UT on the trail with us.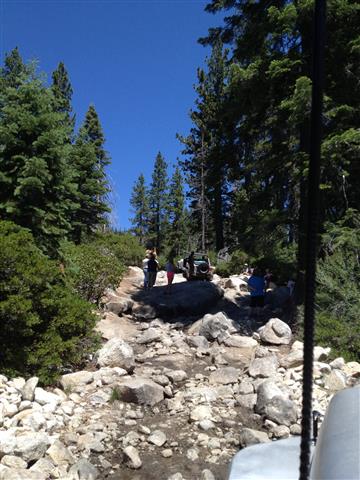 Well, this is at worst, interesting. Do I take the big rock on the left or do I save the rig and make it through the trail? Oh, the conundrums.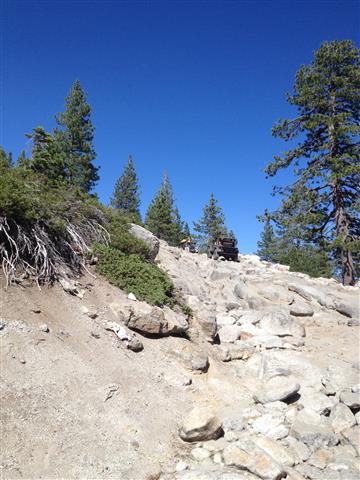 A little further up Wentworth Springs Road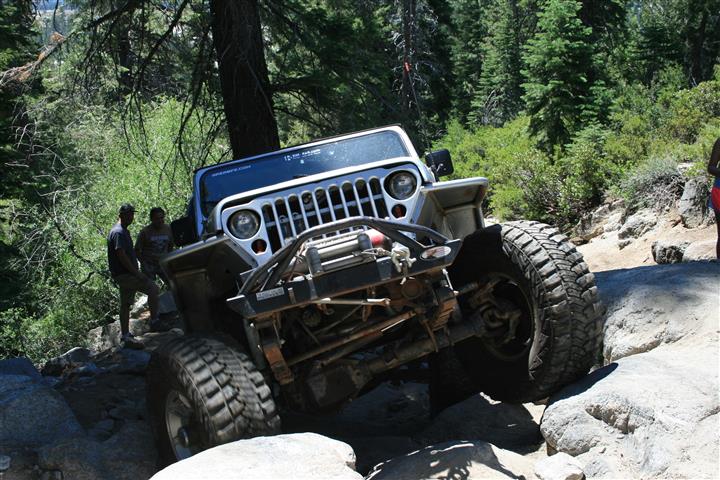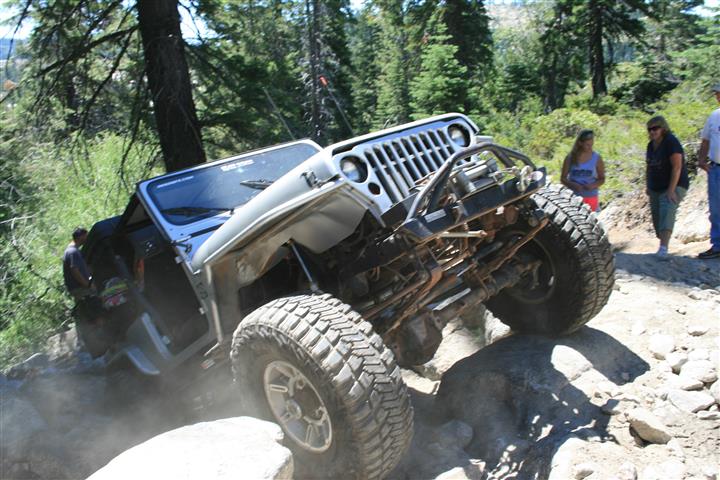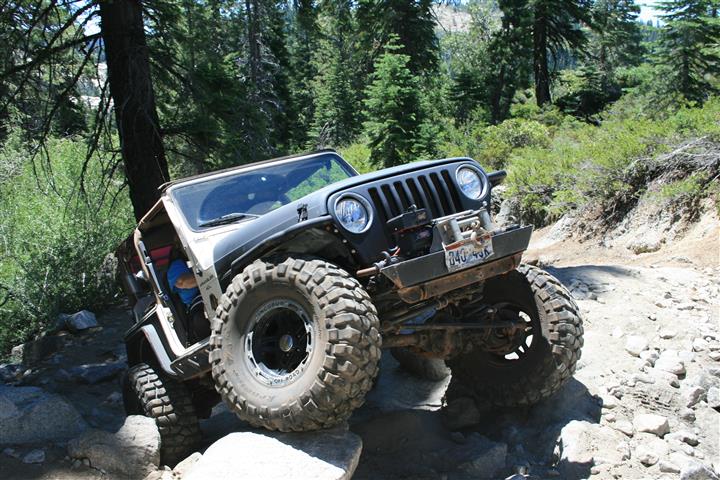 Sweet little pinch spot. Pretty good uphill spot in the trail.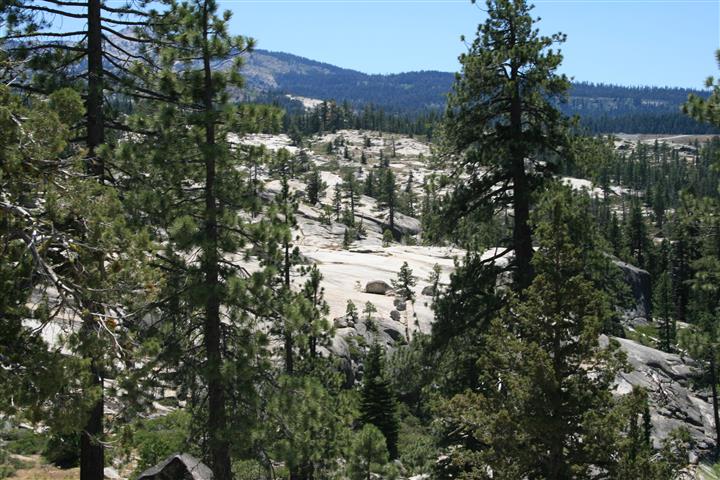 I LOVE the scenery in the Sierras.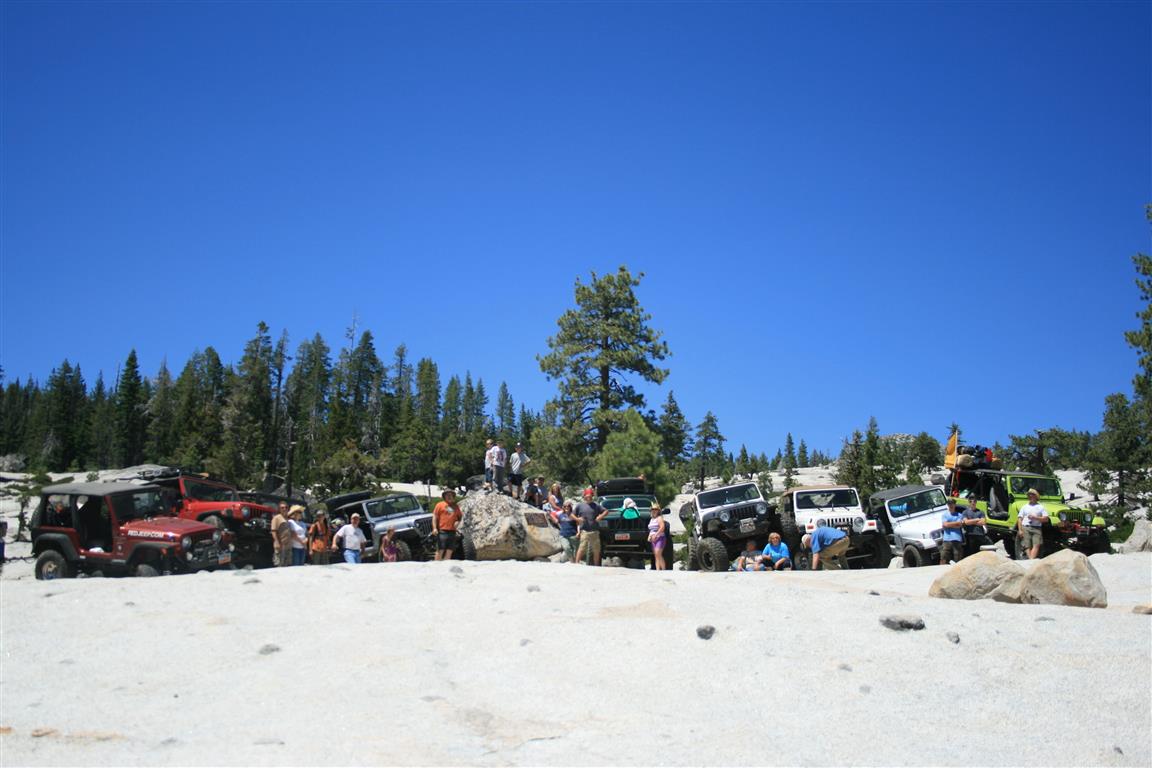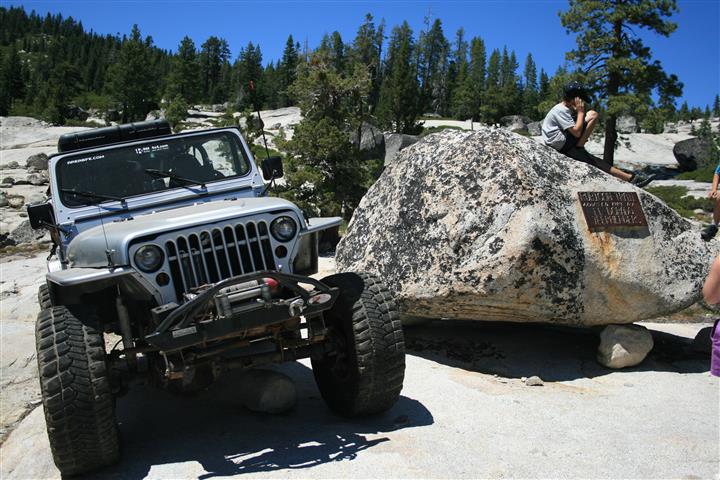 The famous El Dorado Jeep Herders sign. Cool spot.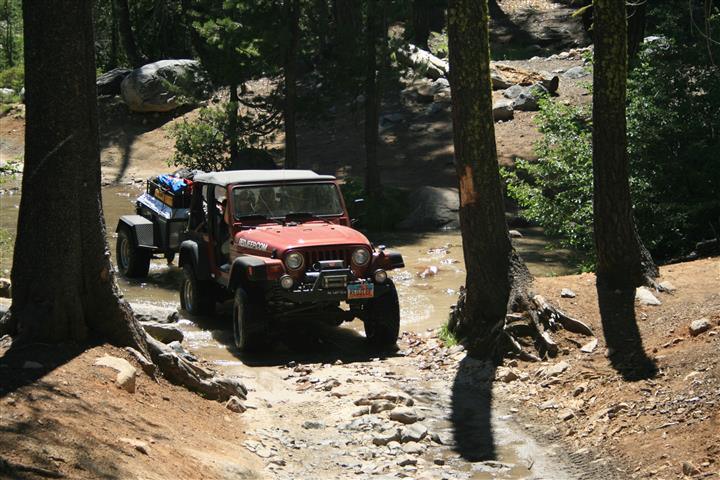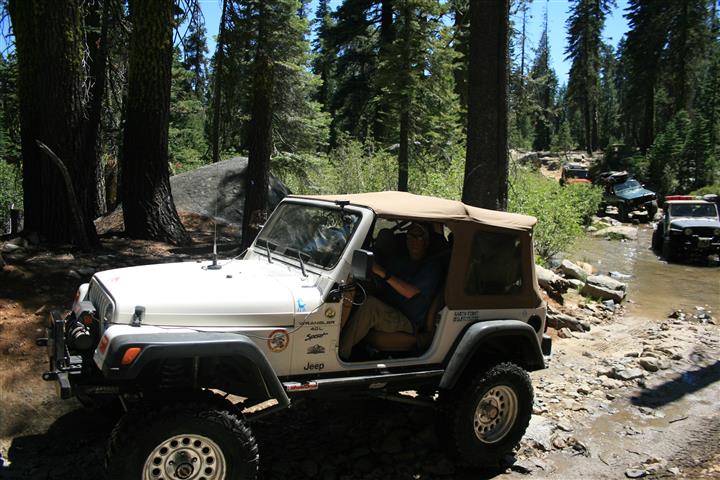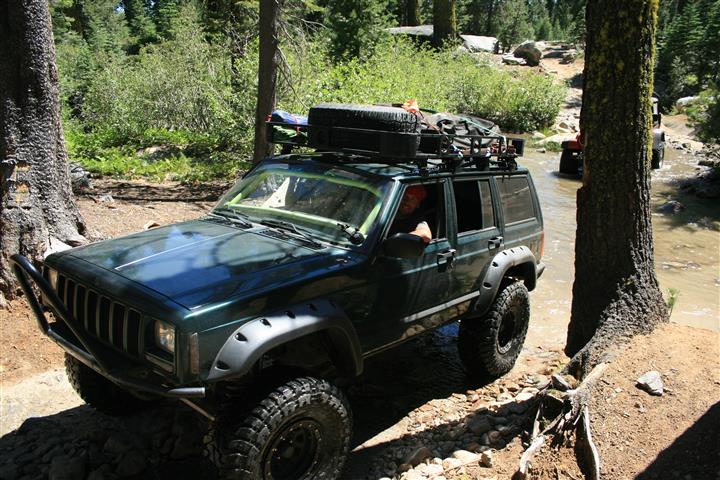 Quick little creek crossing. Supposedly the last latrines we expected to see. Make a pit stop if you think you need to. (turns out there were latrines at Little Sluice and at Rubicon Springs as well for our trip)
Here's Brett dancing on the rocks a little.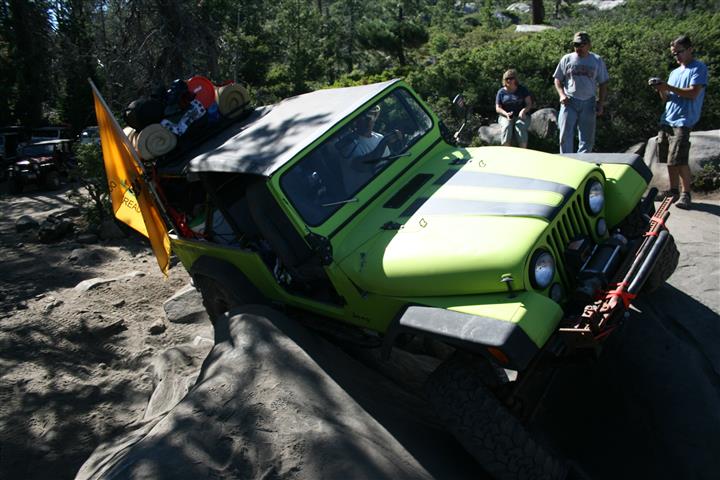 ...and climbing a pretty respectable ledge a little ways before Little Sluice.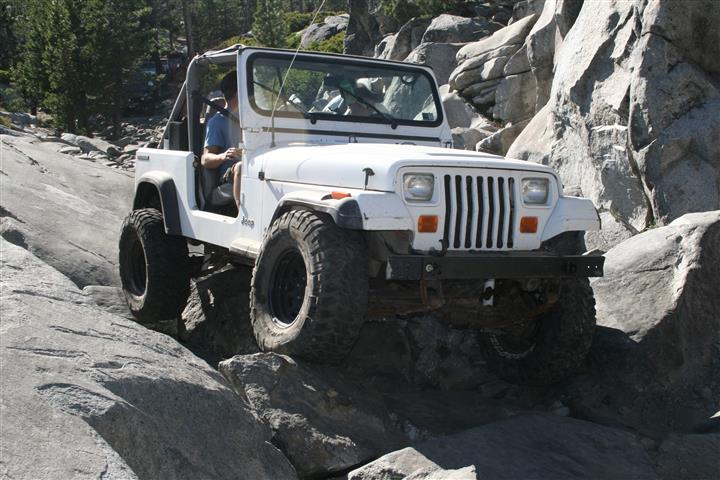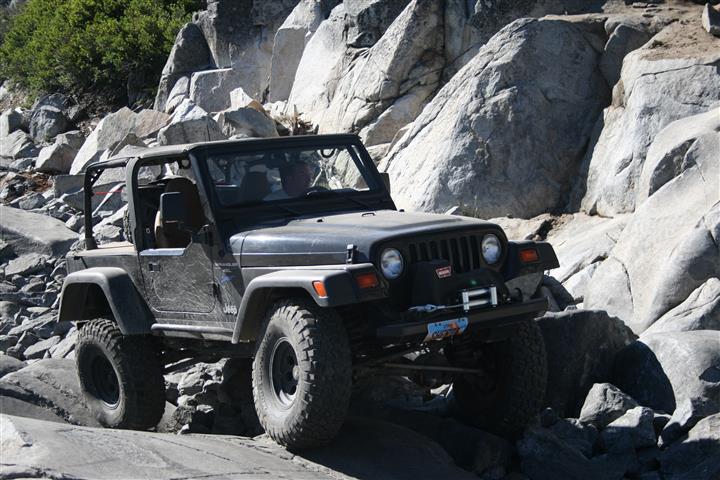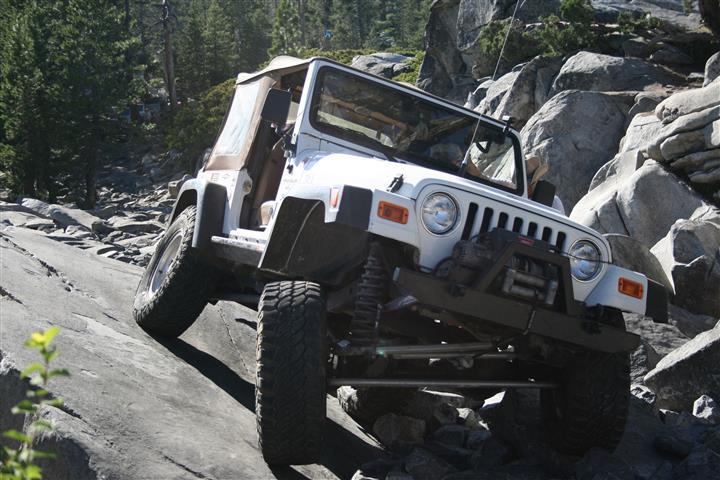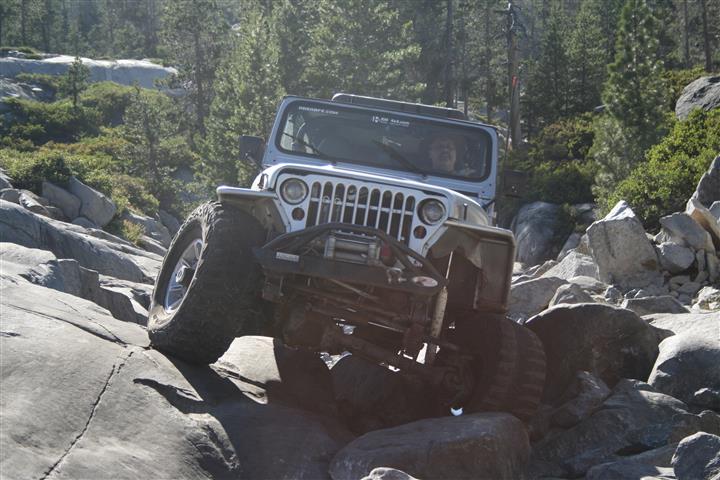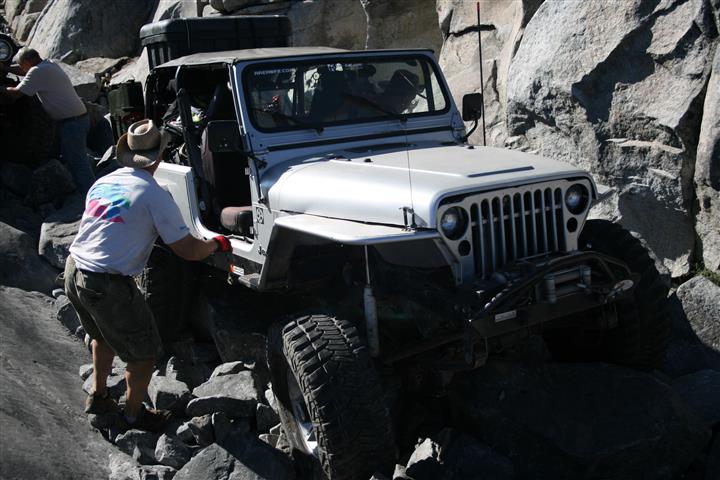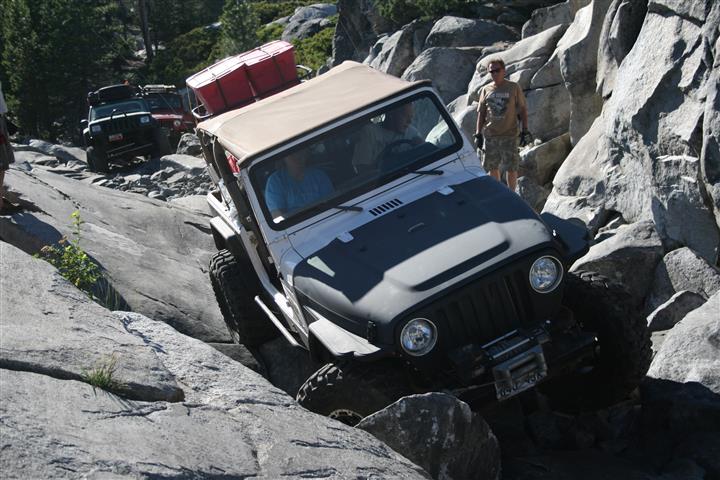 Little Sluice. Supposedly this had HUGE rocks in it and some of them were destroyed. The rocks that are in it are loose and I was fortunate enough to roll a biggun with my front drivers tire under my Jeep and landed HARD. Took a pull from Elden's winch to right myself and then drive out.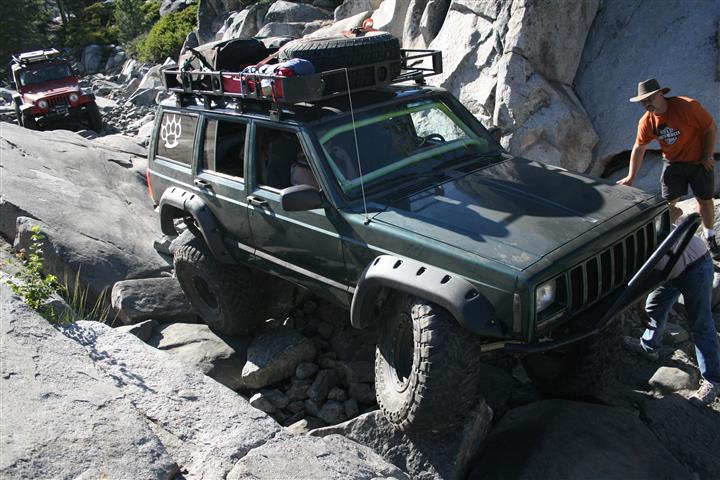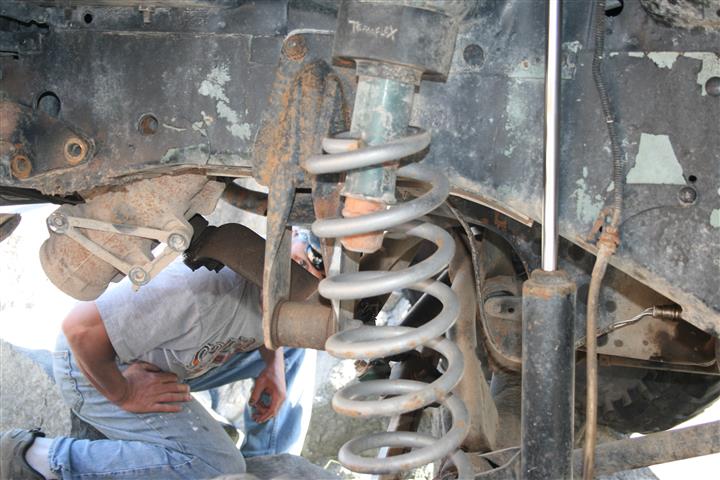 ...and we have a unibody issue. Busted bolts on the steering box and now we're examining the "frame rail" for damage. Quite a bit of cracking and damage.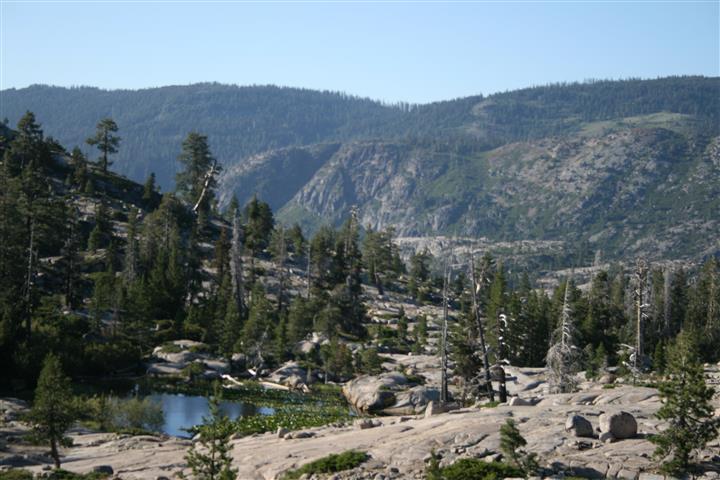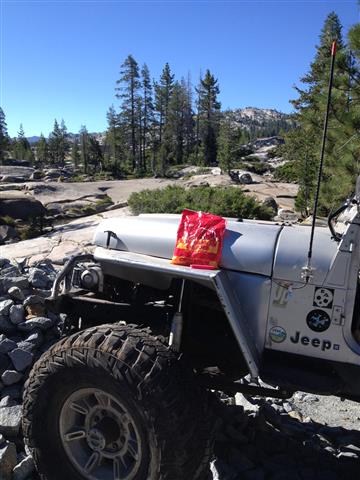 Ah, some cinnamon bears after cleaning up camp at Buck Island Lake.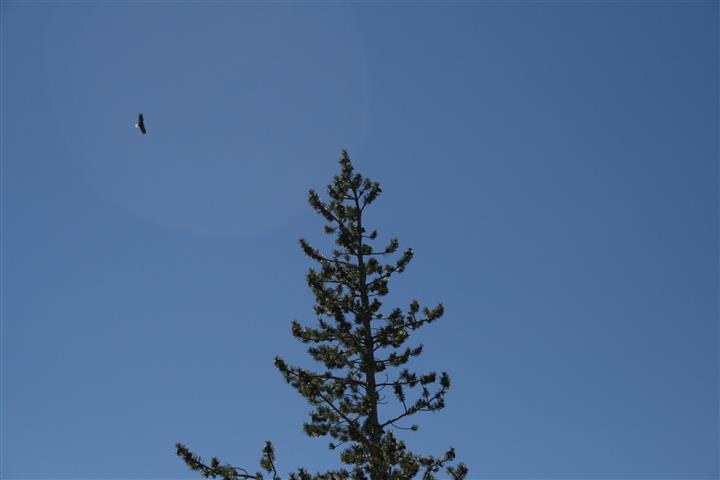 After a late night with the XJ and setting up camp again in the dark, we woke up to this. Awesome! Hung out at Buck Island lake a little and saw a bald eagle circling. Wishing I had a cool telescoping lens but that's still an OK shot.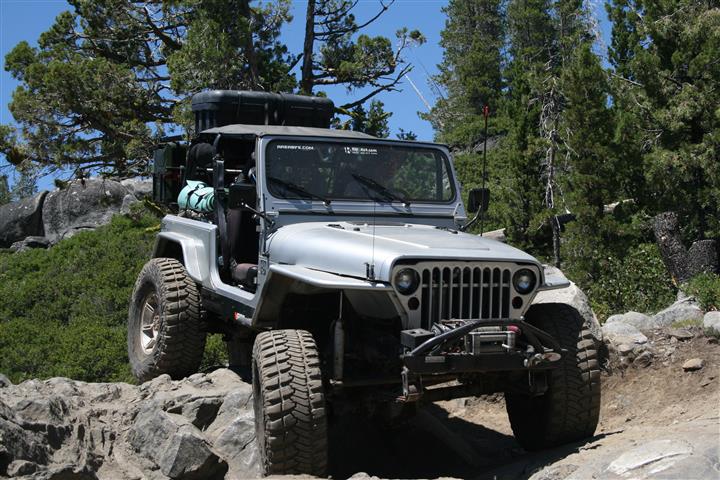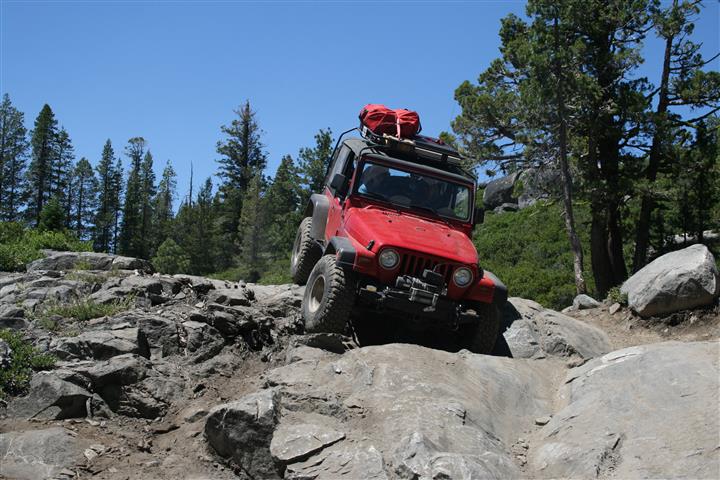 Trail is pretty worthy to me. I used 4-Low the whole trip (well, some spots I was in 2-Low)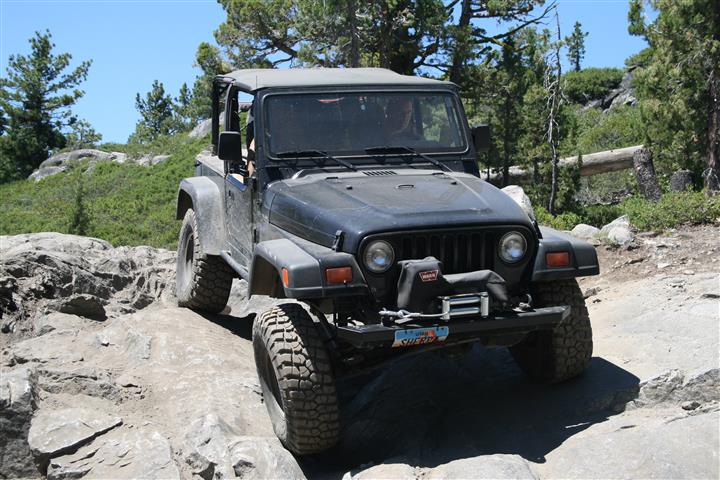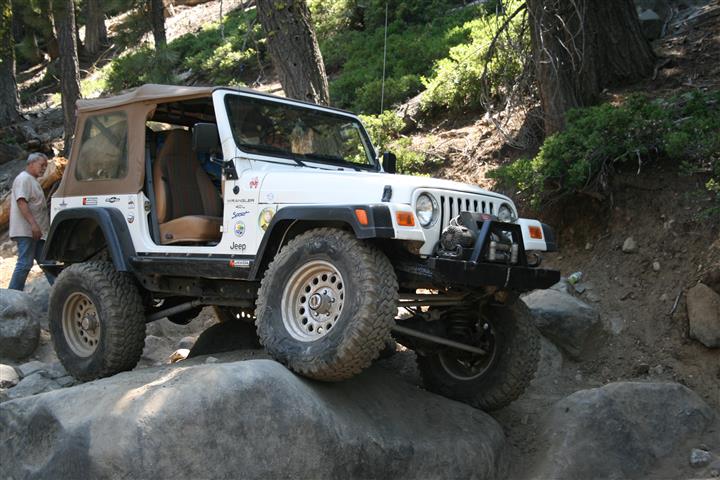 Dempsey Bowling and John Waldron dance on the granite also.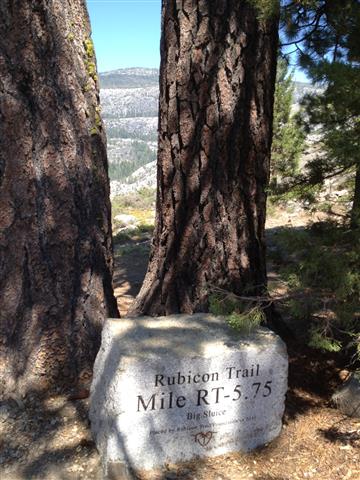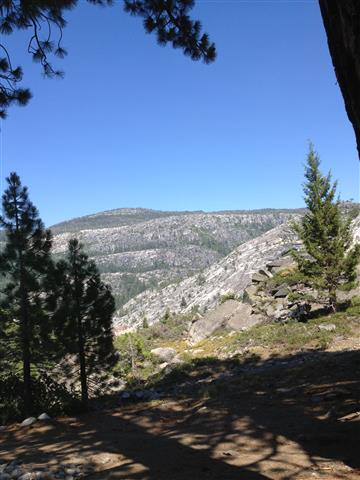 Here's the Big Sluice marker.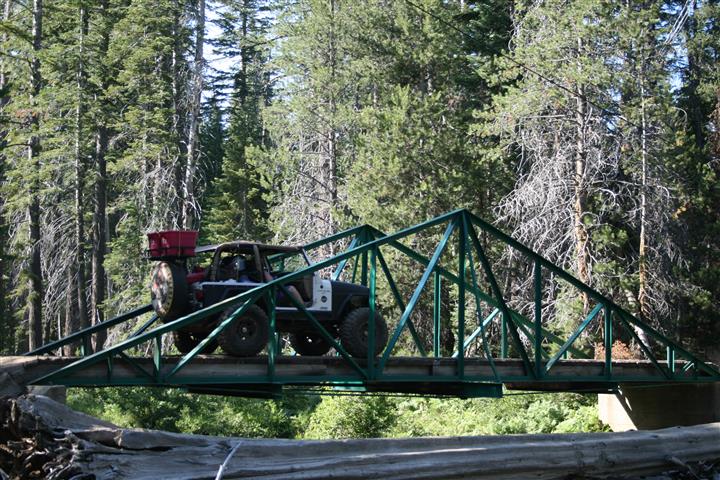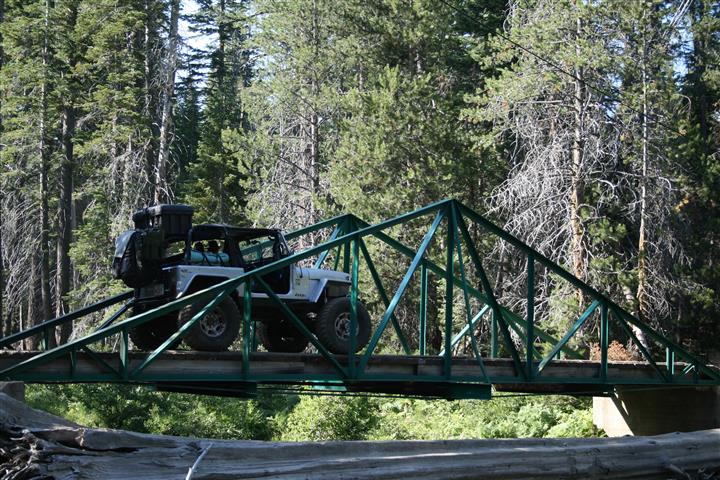 WOW! I have waited a long time to cross this bridge.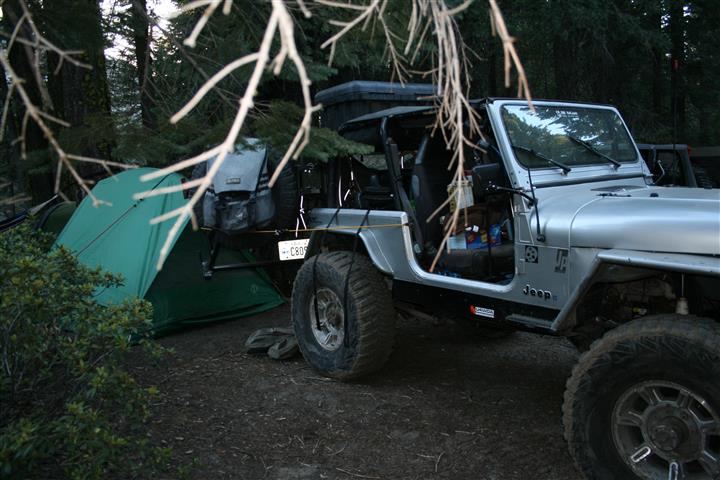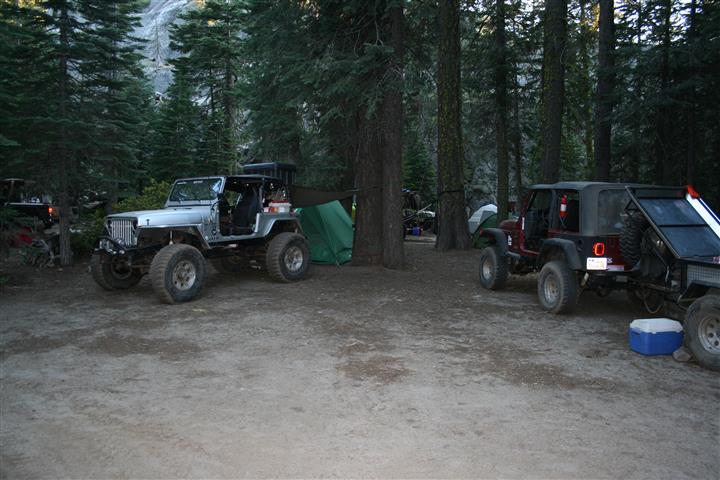 Set up camp at Rubicon Springs.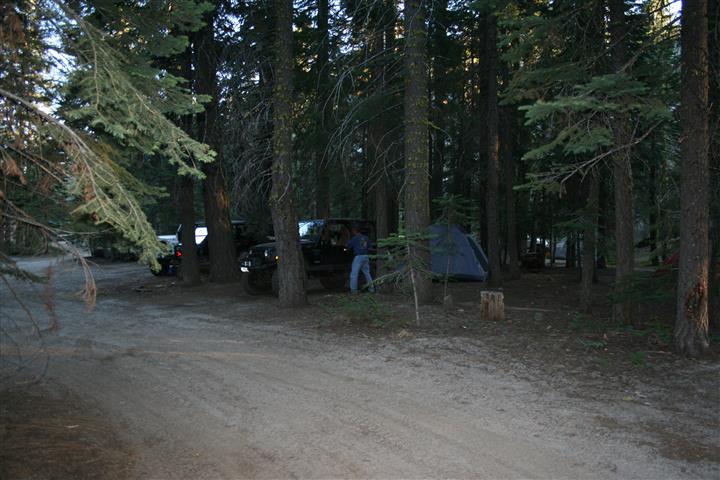 Dempsey's setup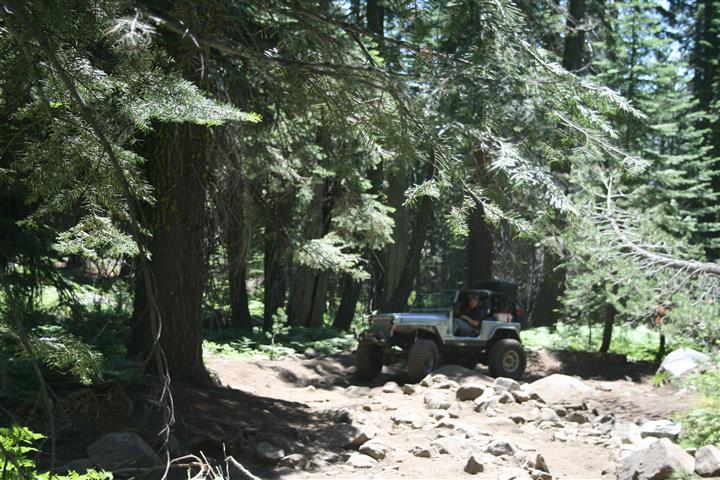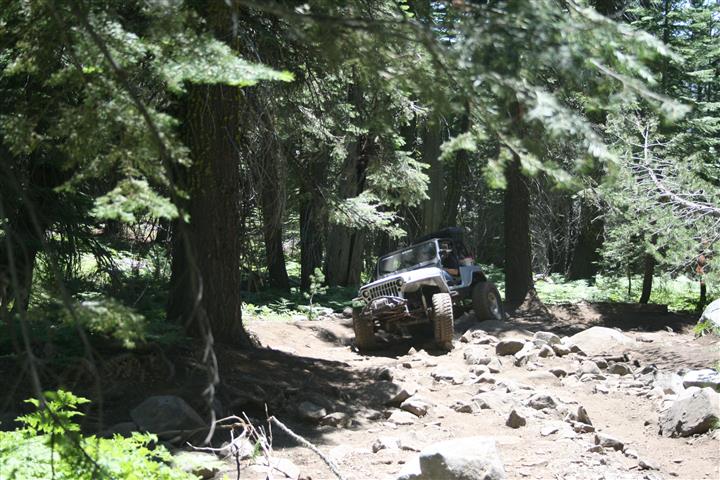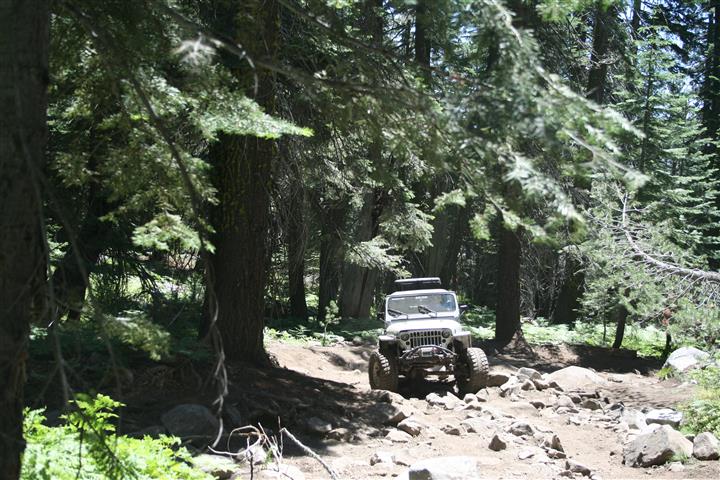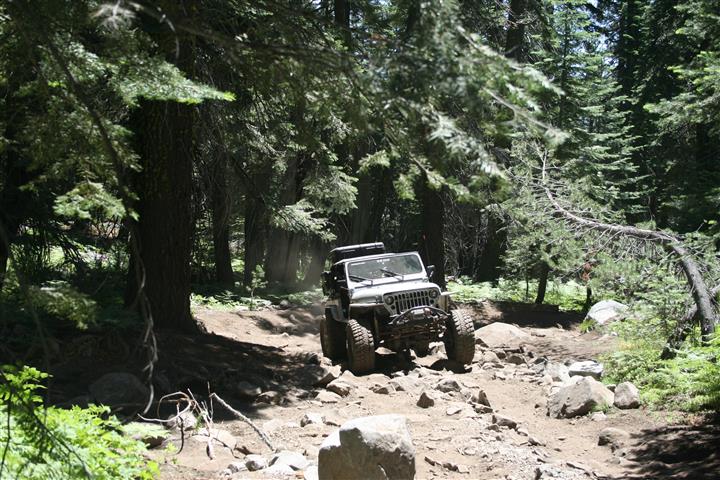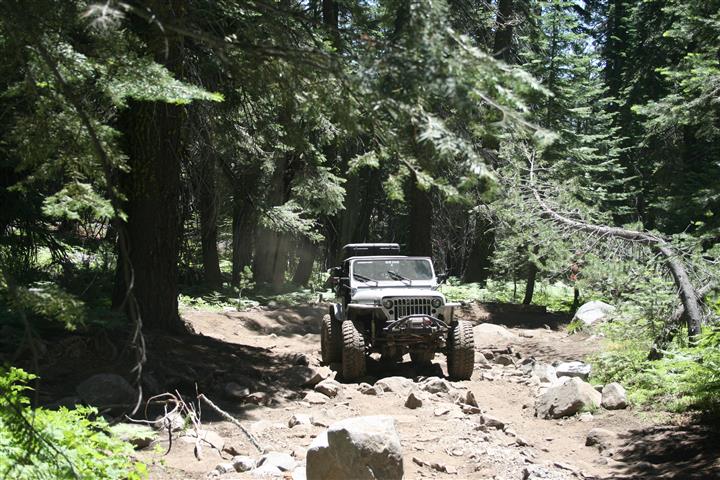 Lynds took these pictures. Look like pretty good shots to me. This is most of the way through Cadillac Hill.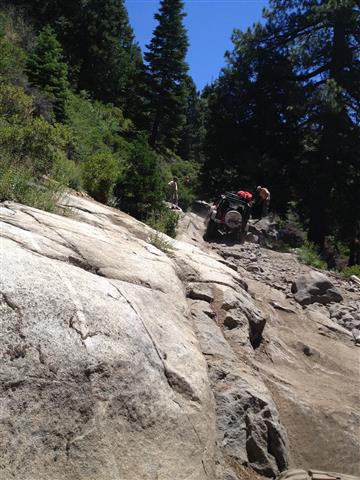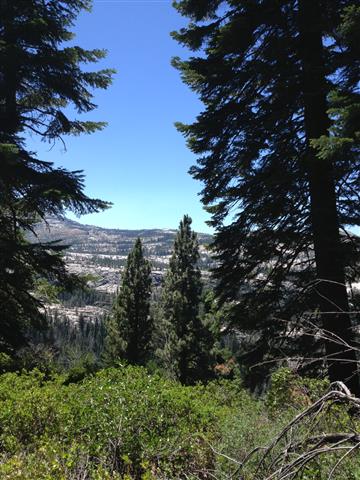 Good scenery on this trail.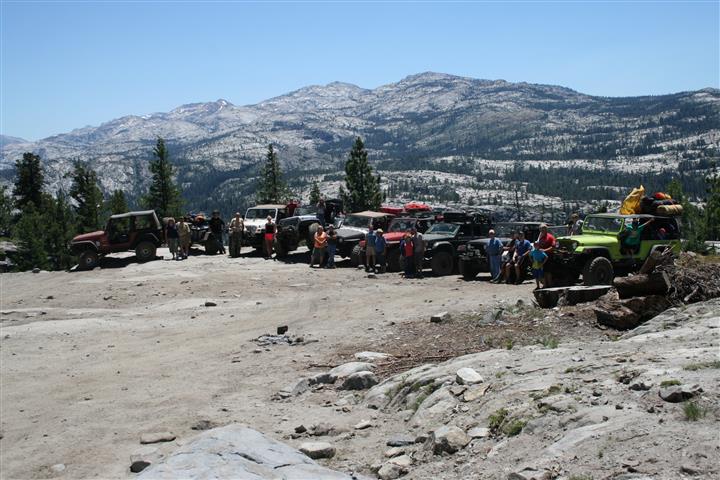 Top of Cadillac Hill with the group.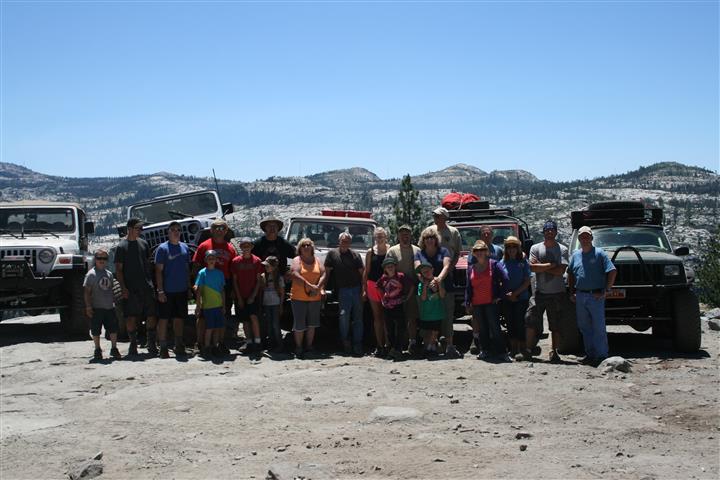 Group shot.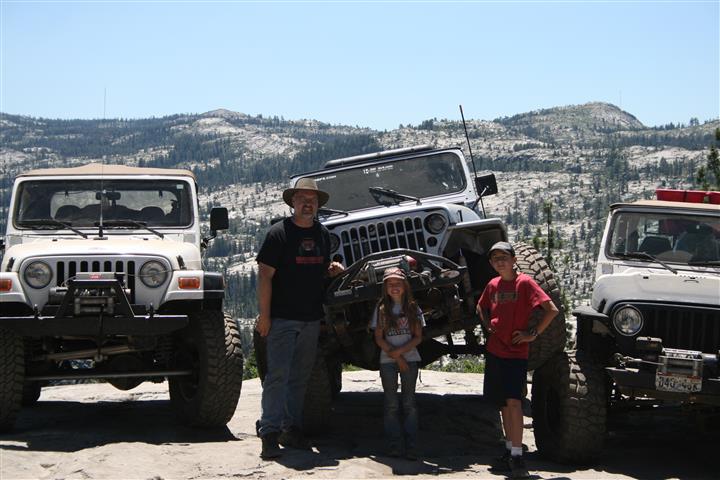 The Bryson clan in front of the trusty old pile of Jeep that was built in the garage.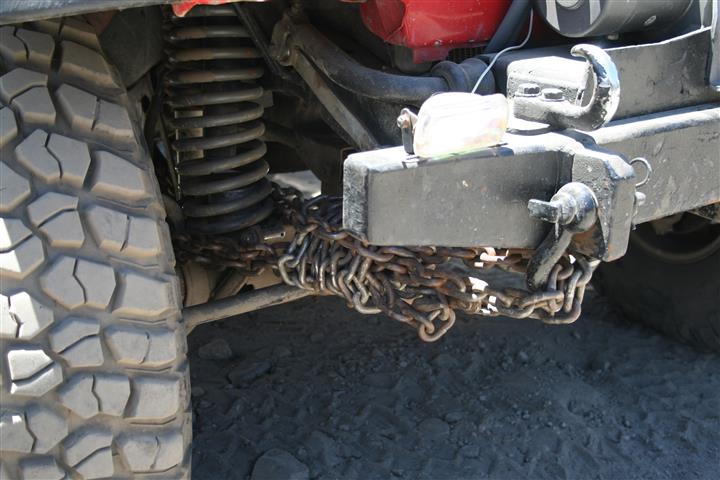 Here's a trail fix of Larry Olsen's. Good stuff there. :D Multi-link suspension.