So the next day dawns with even more questionable weather. We head to the Branding Iron again and meet up with our group for Escalator Through Hell. Dave Adams decides we'll do the trail but just hit Hell's Gate, Mickey's Hot Tub and the Escaltor and see what happens. Jonny Cobia, Jeremy Pool and myself are willing and off we go. Dave's exceptional at the BLM speel that we preach at the start of every trail. Someone recorded it and put it on Facebook this year. :D
The weather was incredibly interesting. I was setup to be the winch point on Hell's Gate and we got hit with a pretty decent rain storm right as we got there. As Dave got up Hell's Gate I climbed in my Jeep and slipped whacking my head/neck pretty impressively. Glad we had an EMT with us on this trip. I never did catch his name but he hung with me for 30 min. while I recovered enough to stand up and walk around again. Been a while since I got hit that hard. 4500 lb Jeeps don't move much when struck by 240 lb dudes.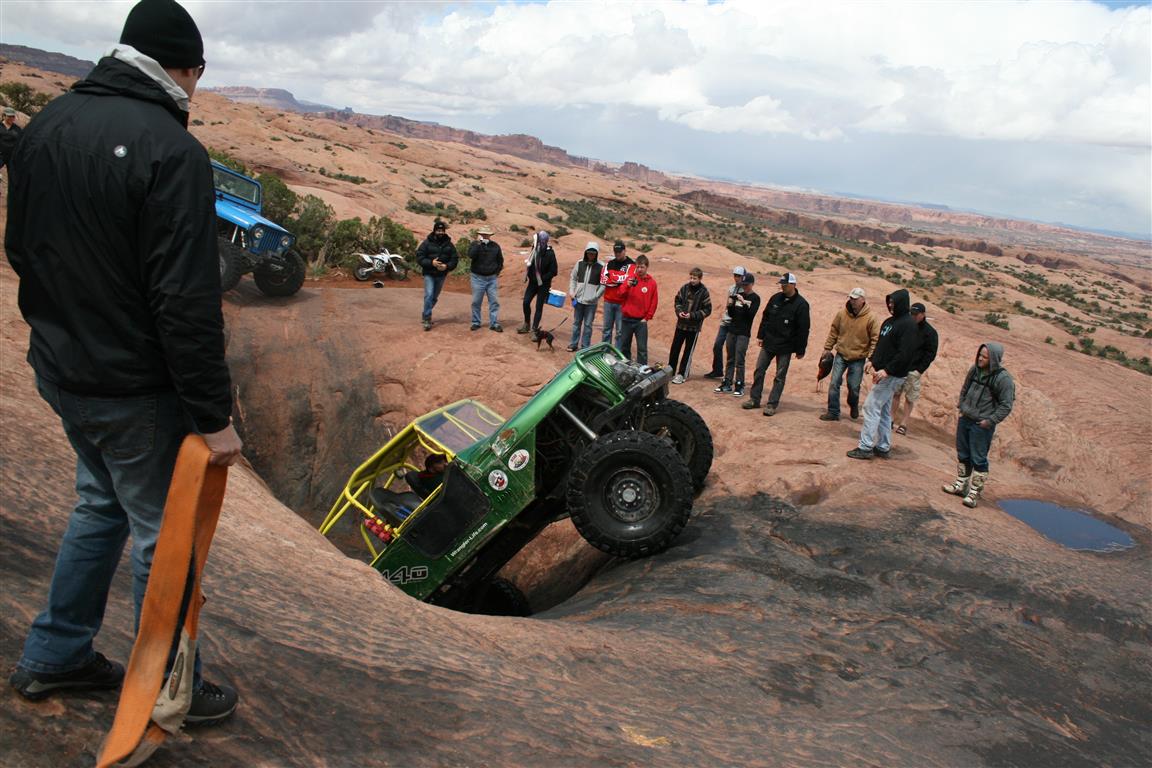 Here's Dave Adams at Mickey's Tub. Dave probably drives this trail 15-20 times per year. It's fun to run with him.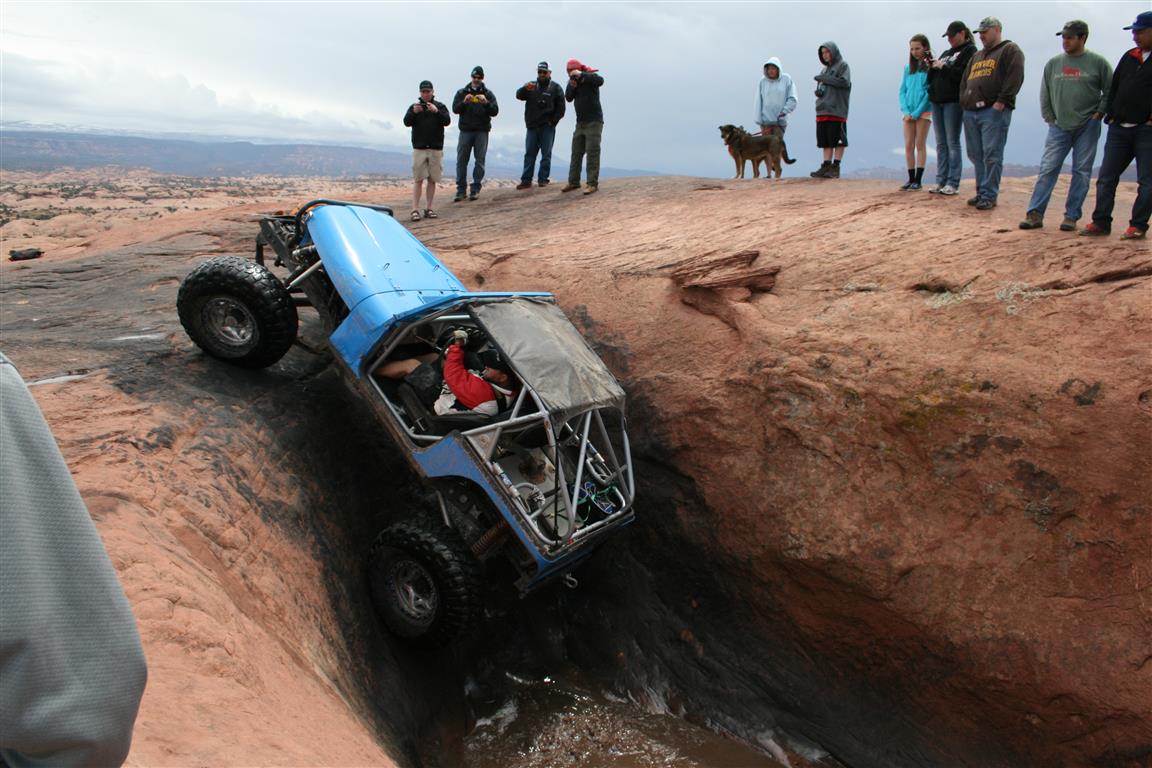 Mike Ehlers makes short work of the tub.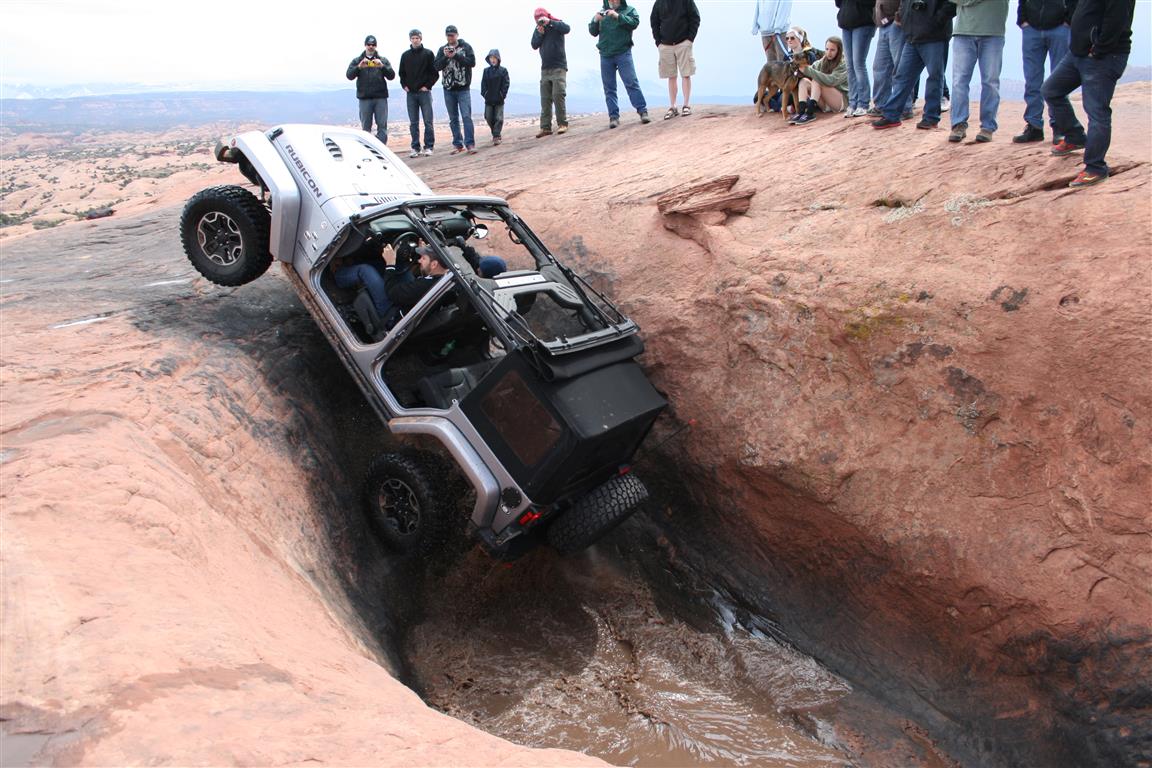 ...and not to be outdone. Ryan (marketing dude from Jeep itself :D) makes short work of the tub. LOW and LONG are the JKU items. :D We ran about 6 through there after Ryan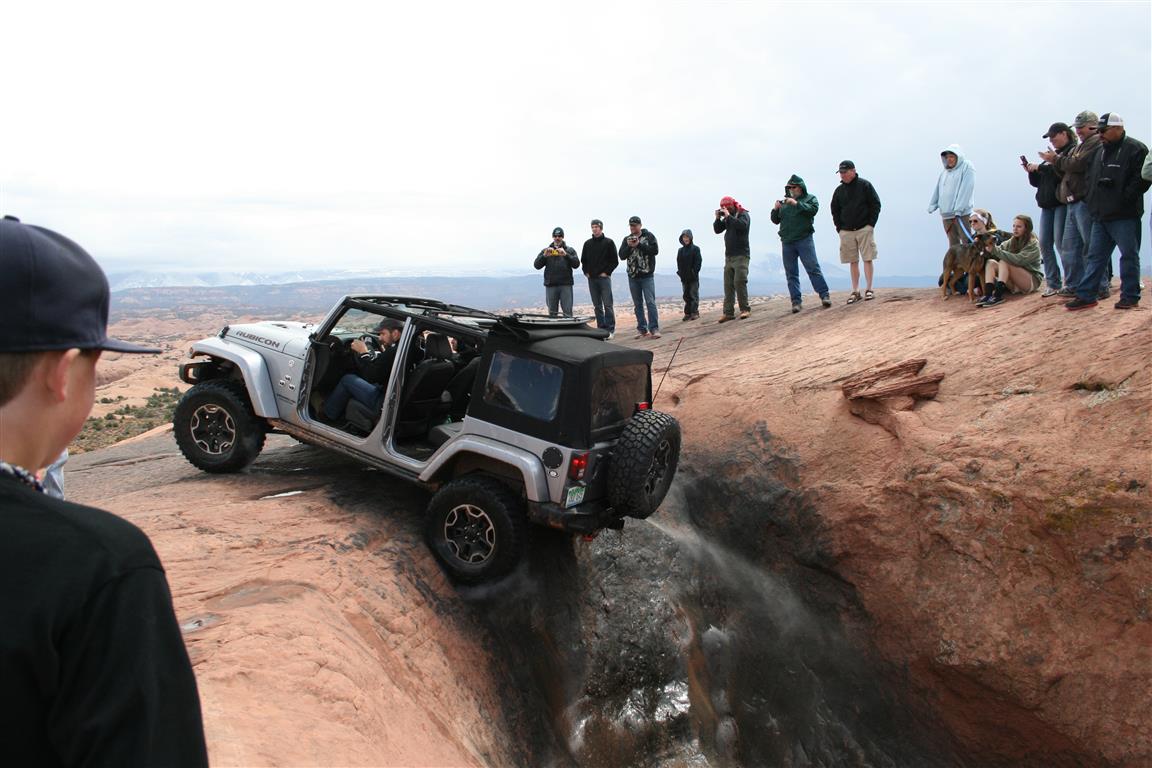 A little tire smoke here....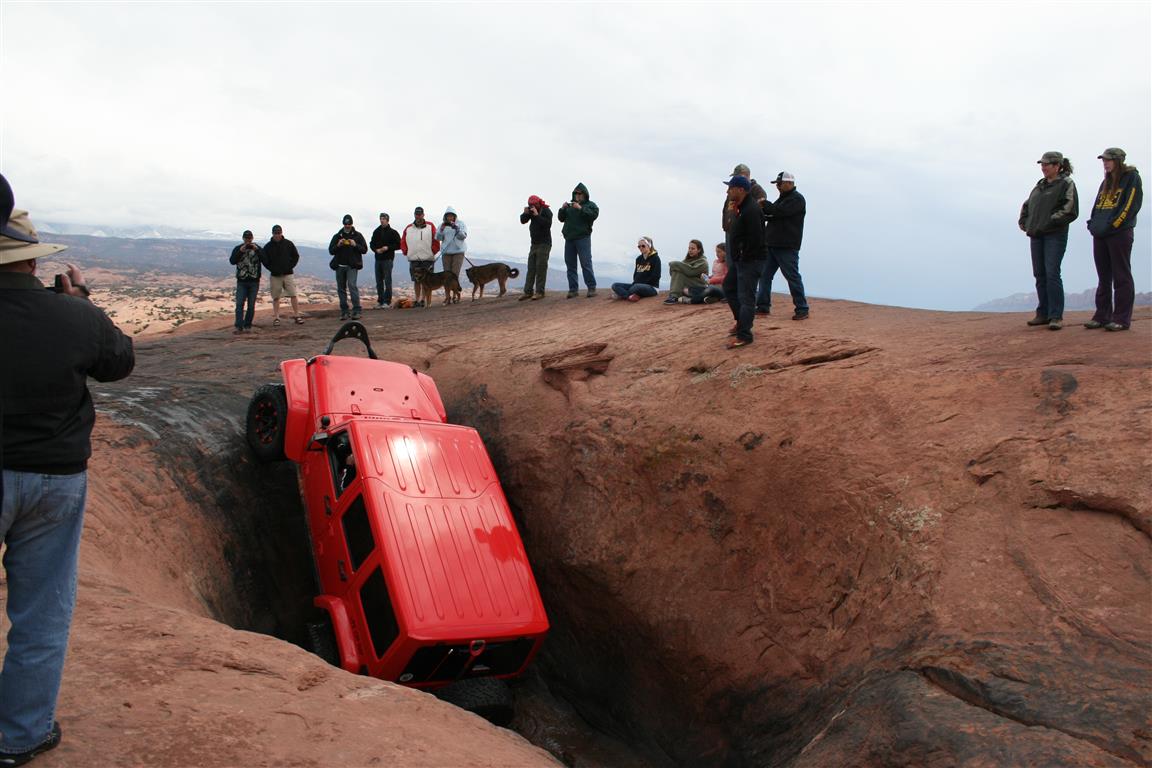 Here's some Canadian Rock Lobster red cruising through.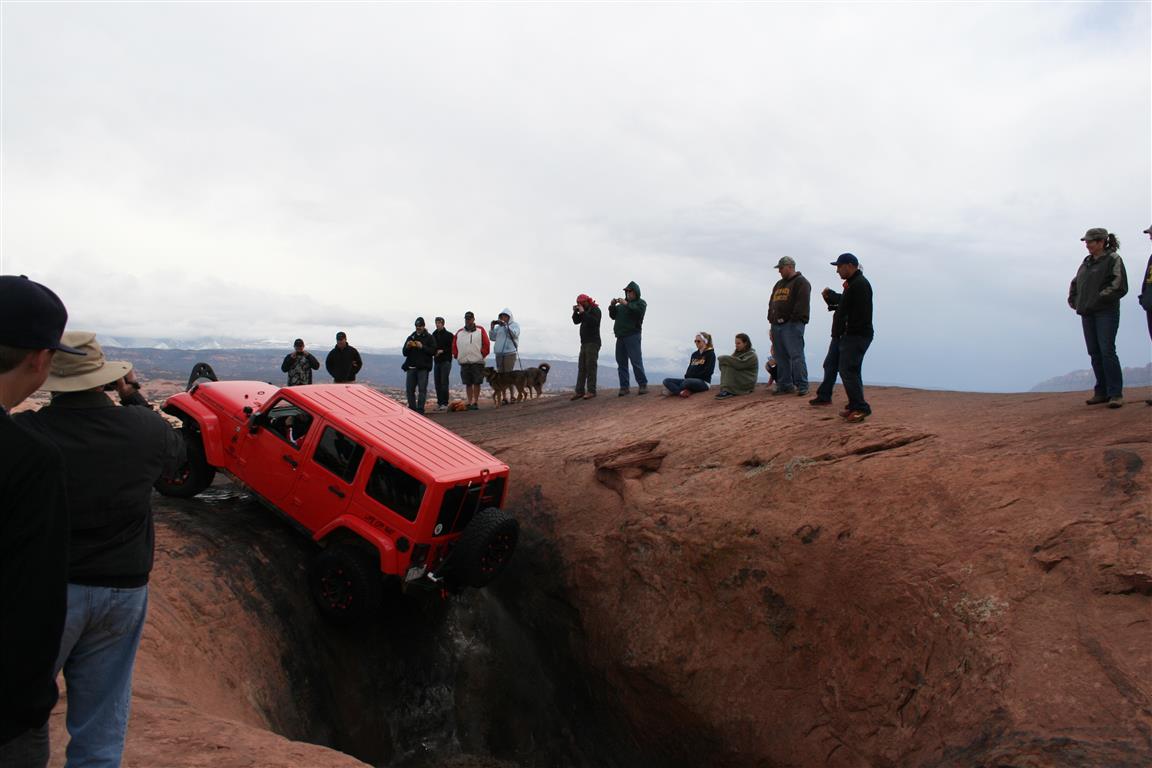 ...and proof that he made it out on his own power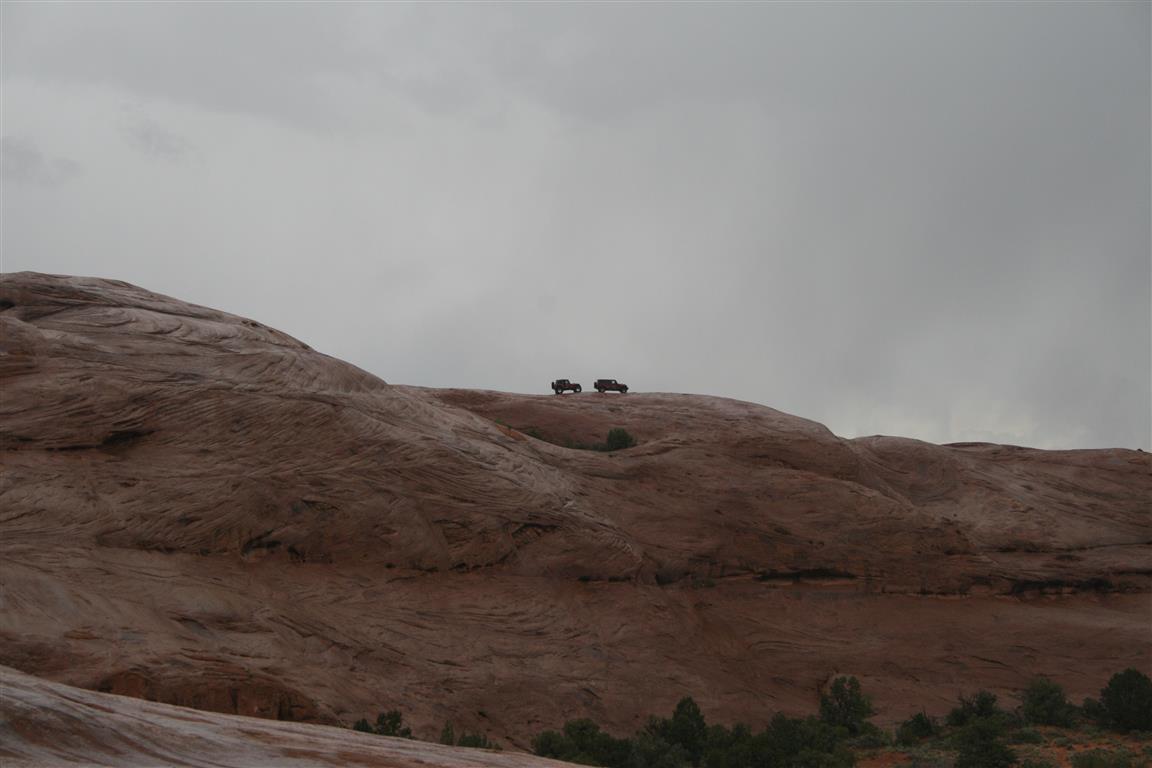 Cool shot of Jeeps on the trail in the rain. WAY glad for my softtop today.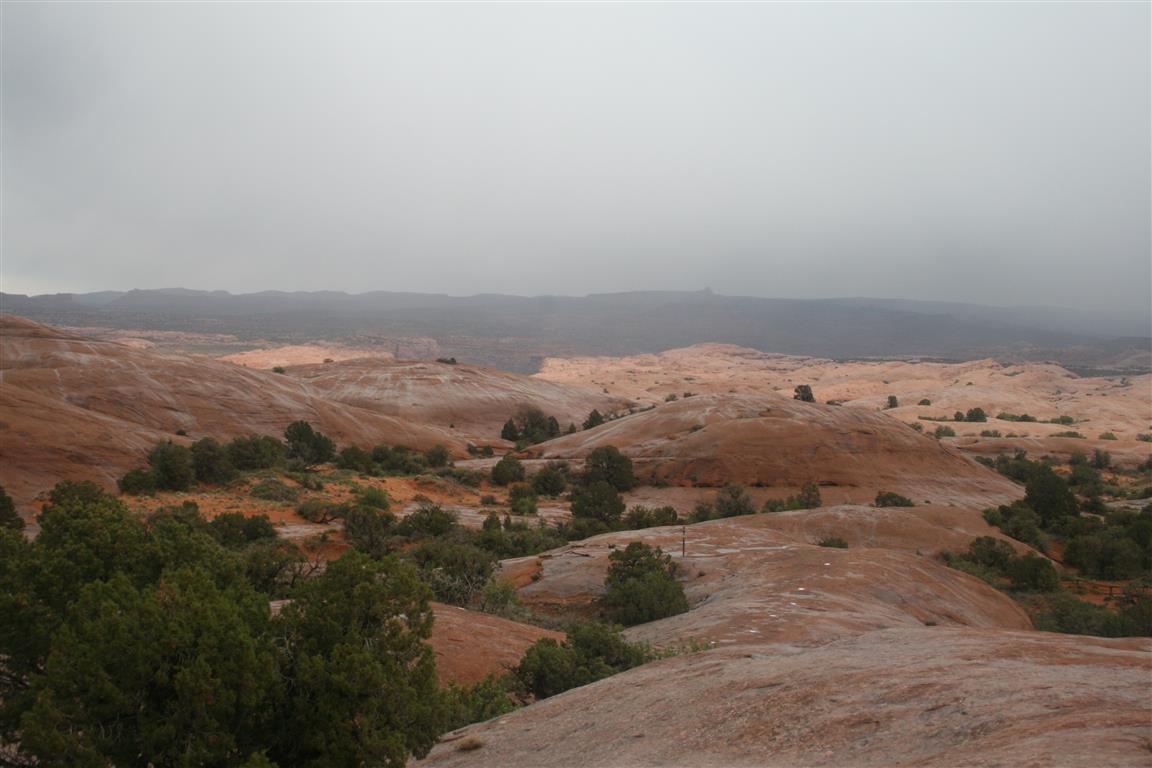 The exit from Escalator in the rain. You can see the water starting to collect in the lower areas. A serious storm out here is truly something to witness.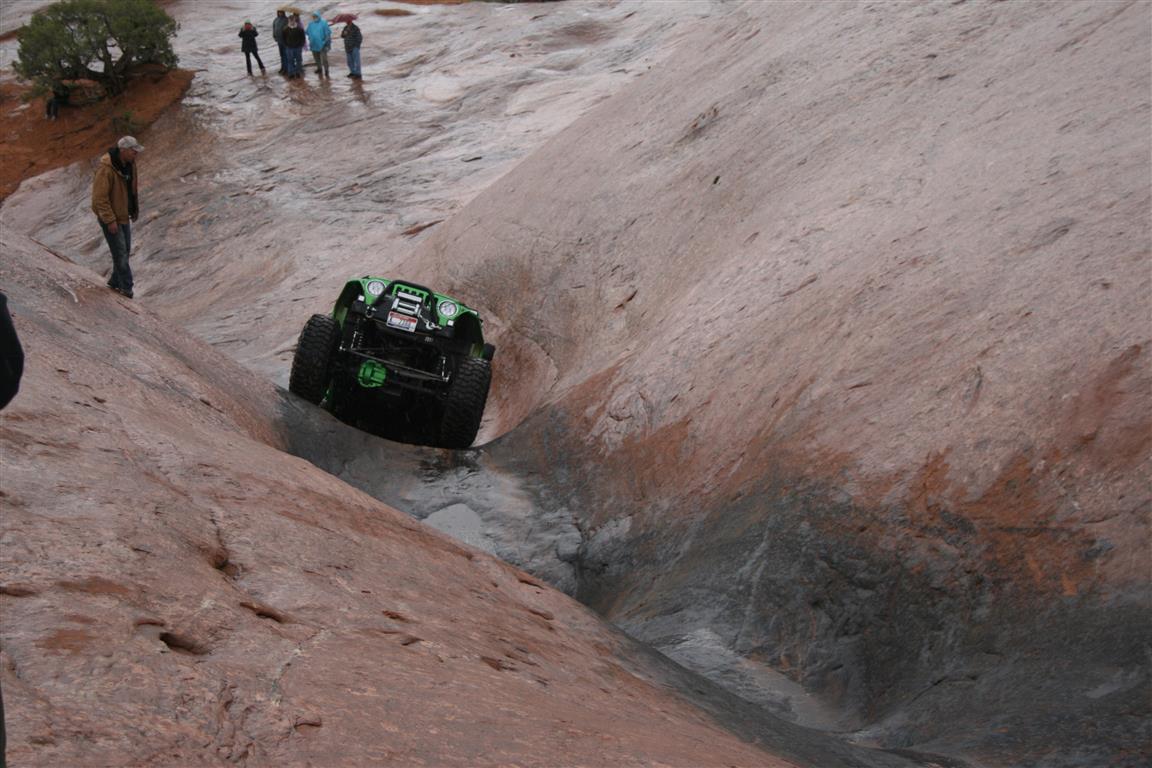 Escalator in the wet. Proves not a good combo for this NICELY built TJ from Cour De Lane, ID.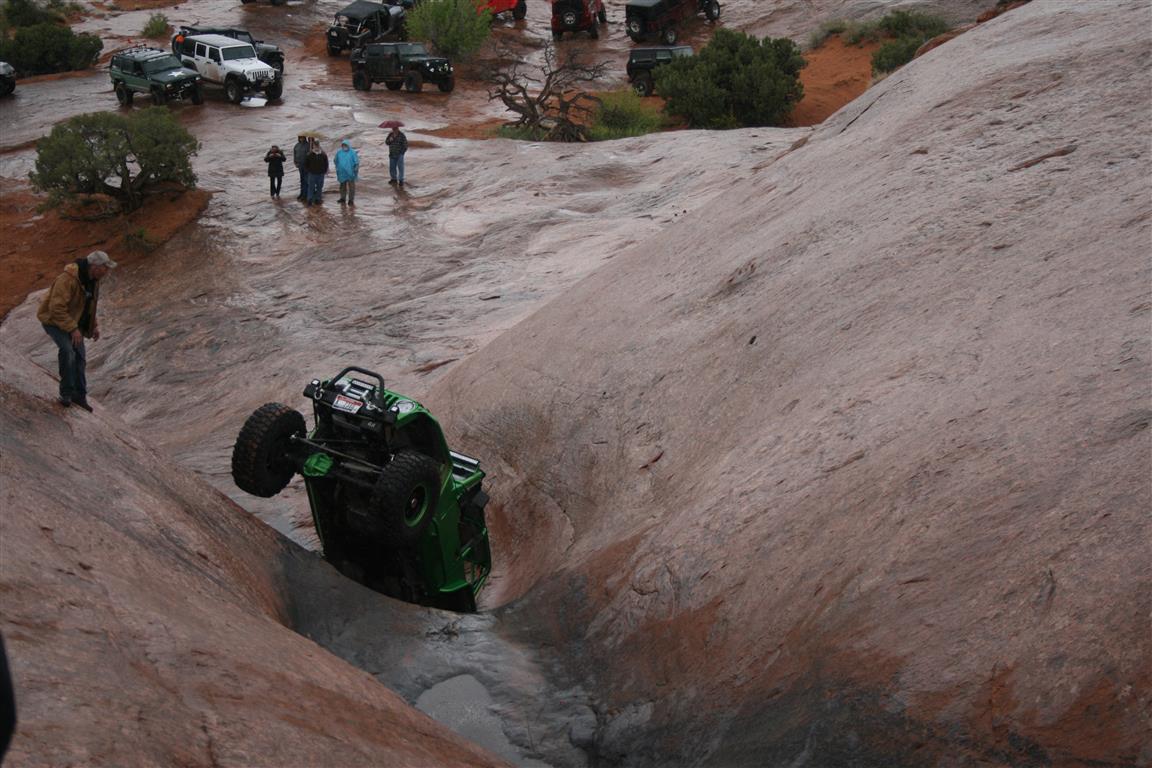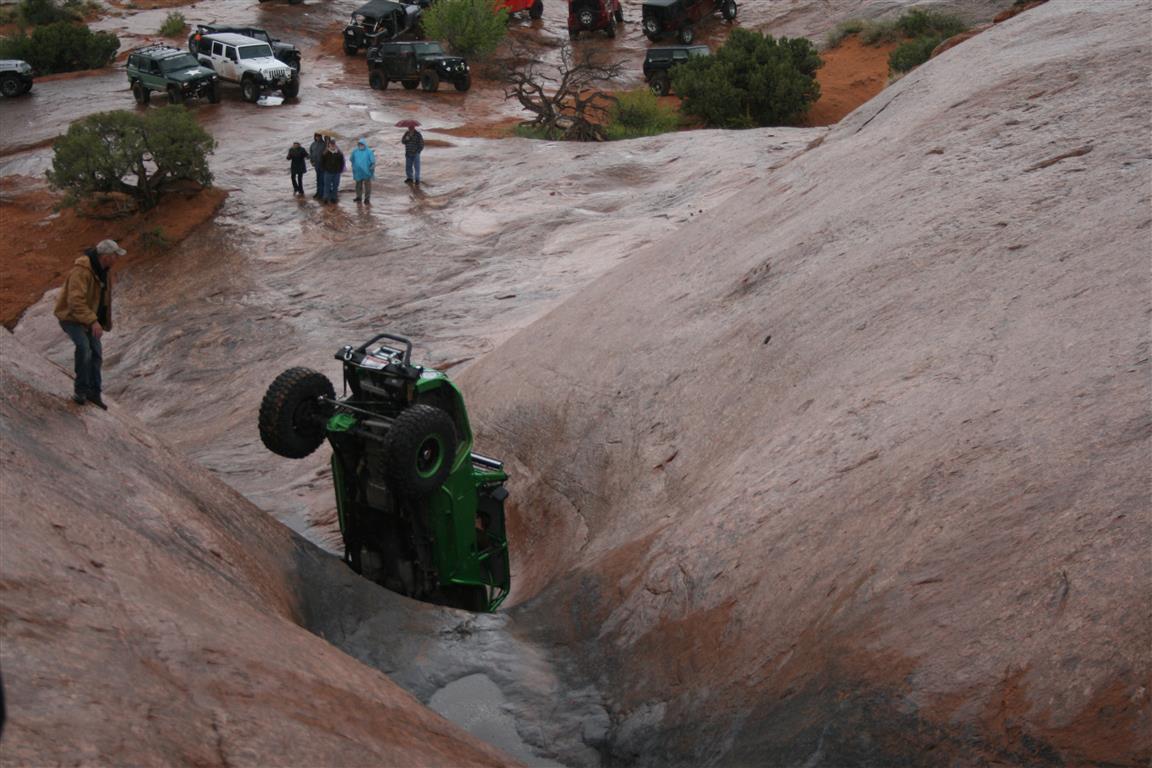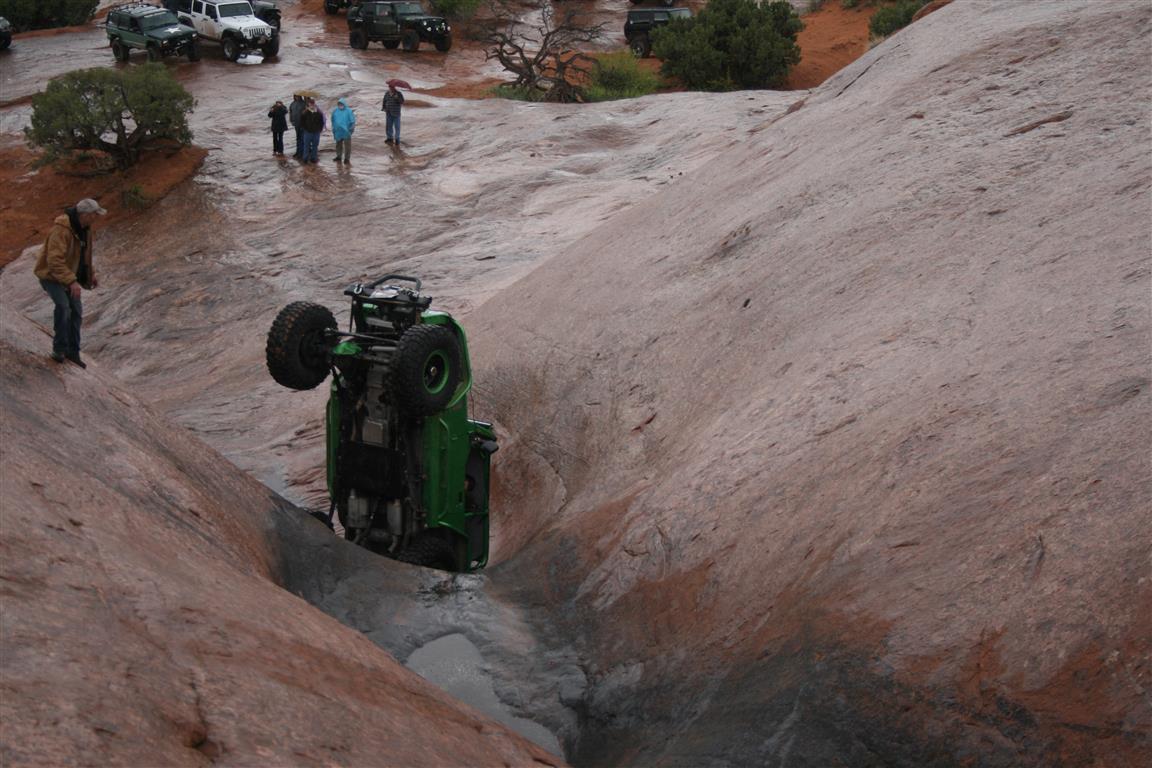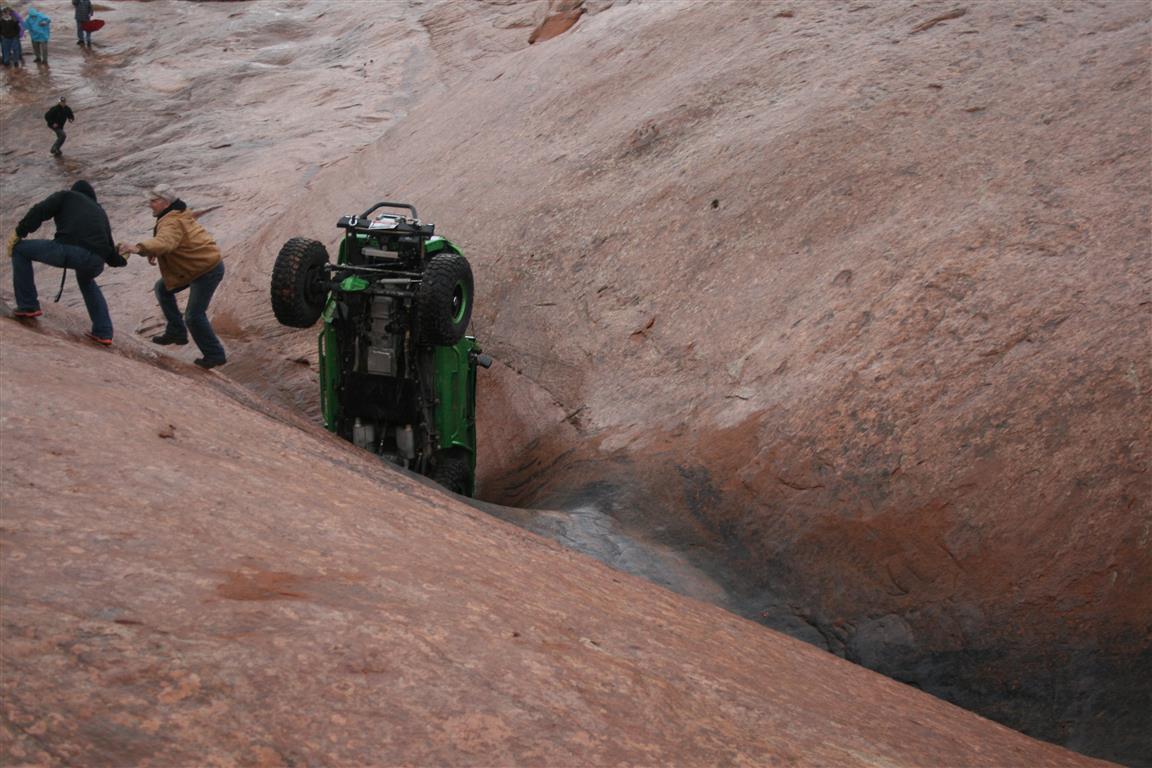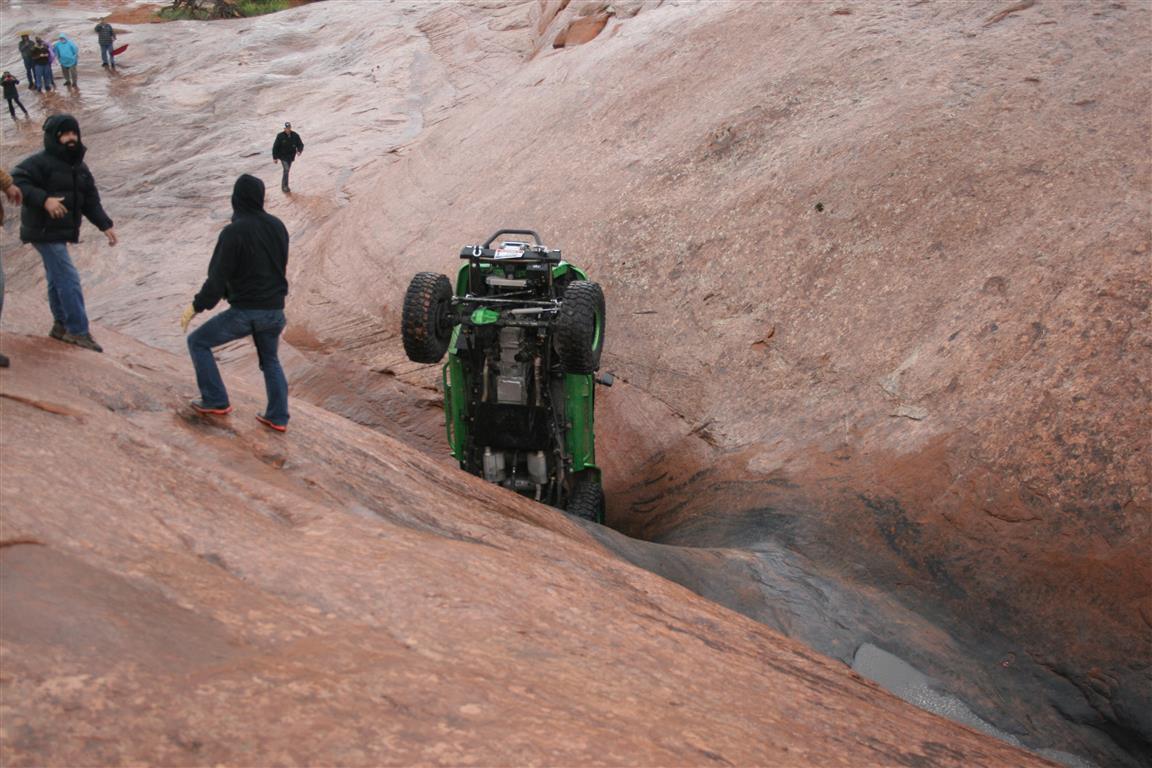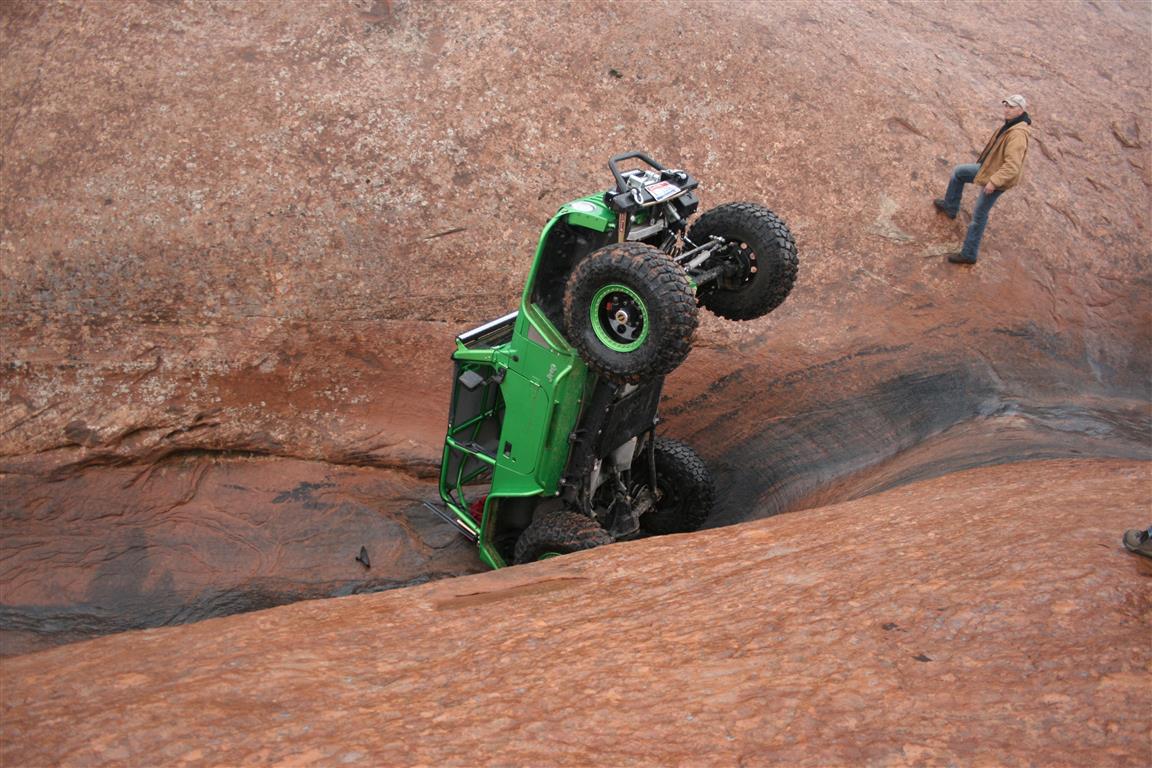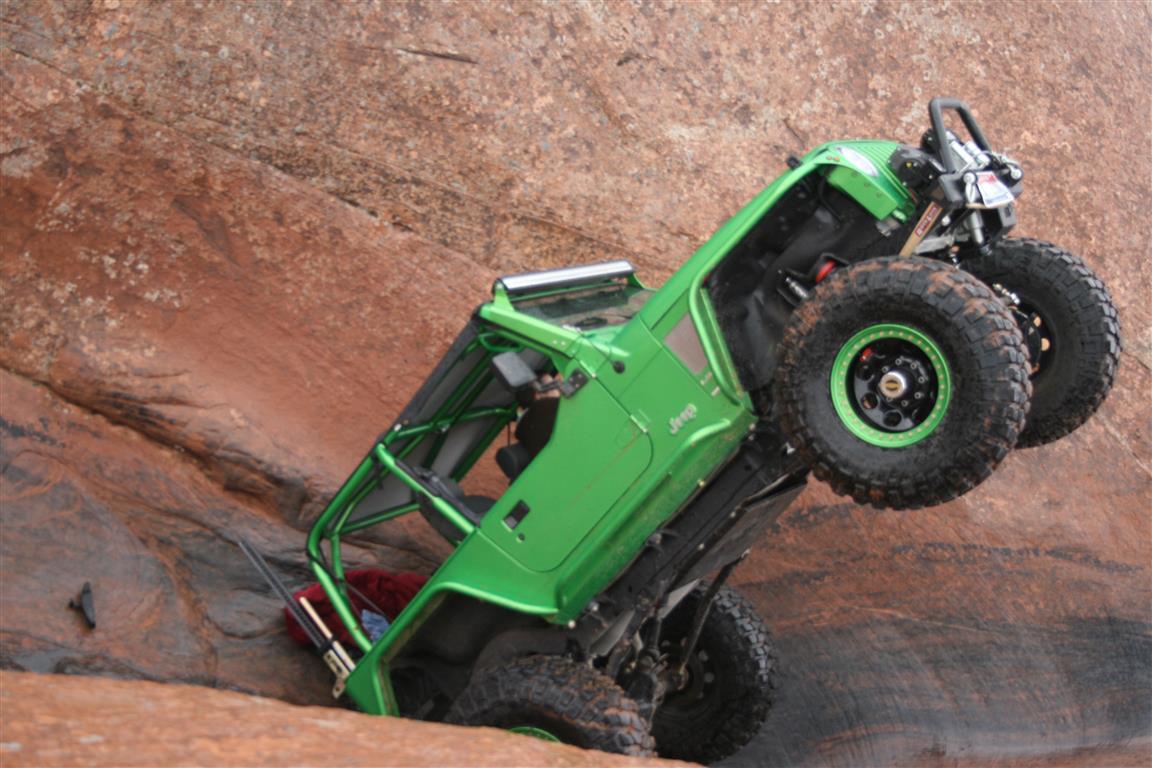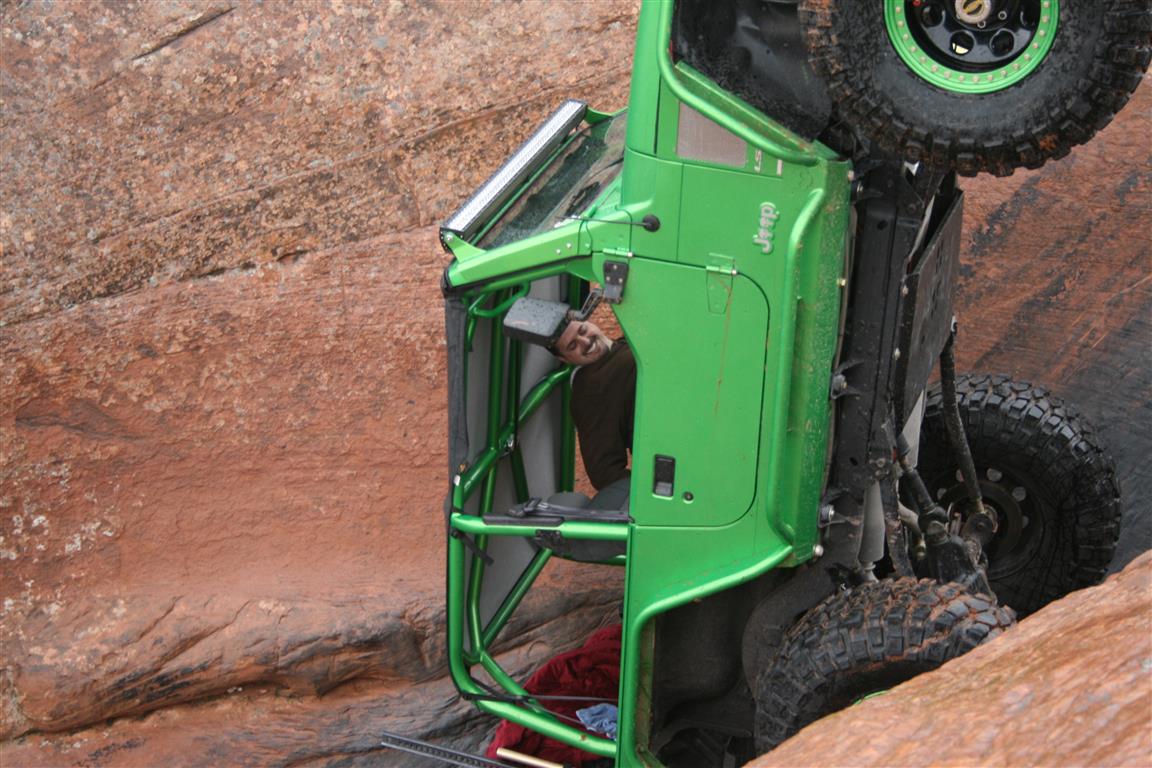 ....and saved by the spare tire. Casualty was the tailgate got pinched in a wee bit. Could have been (and should have been) much worse for the Jeep. Good camera work by Corbin.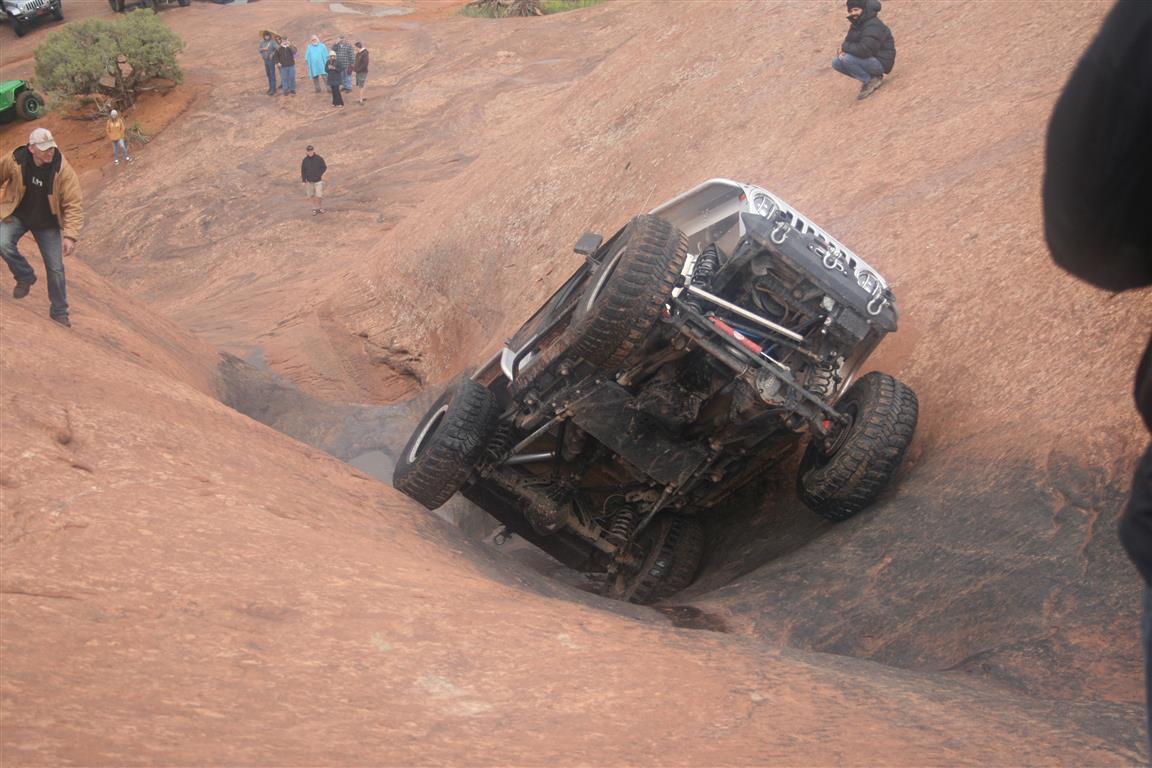 and an interesting predicament for a JK on the climb. All told, people got what they asked for on this trail.
I'm not an official on Monday....what will we do with ourselves ?