So Brett, Corbin and myself have a full day to ourselves. My parents are coming down so we decide to meet at 11 am at McDonalds and figure out if we're headed to Kane Creek or ???. About noon we head to Kane Creek for an uneventful but fun day on the trail. We didn't get any pics until the dugway out. My mom and dad seemed to have a good time and were much more comfortable in the 4 door Jeep than squeezing into the beast.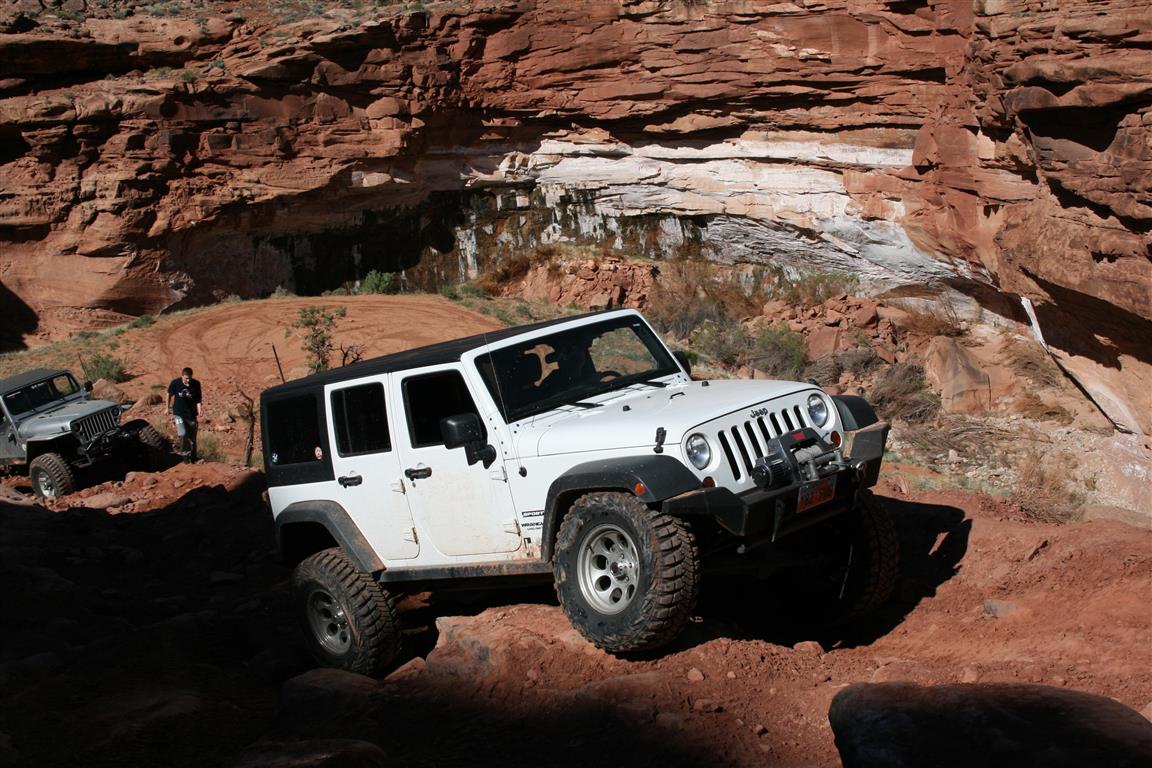 I "expertly" guide my long 4 door through the easy parts of the trail. Pretty capable Jeep despite it's size/length.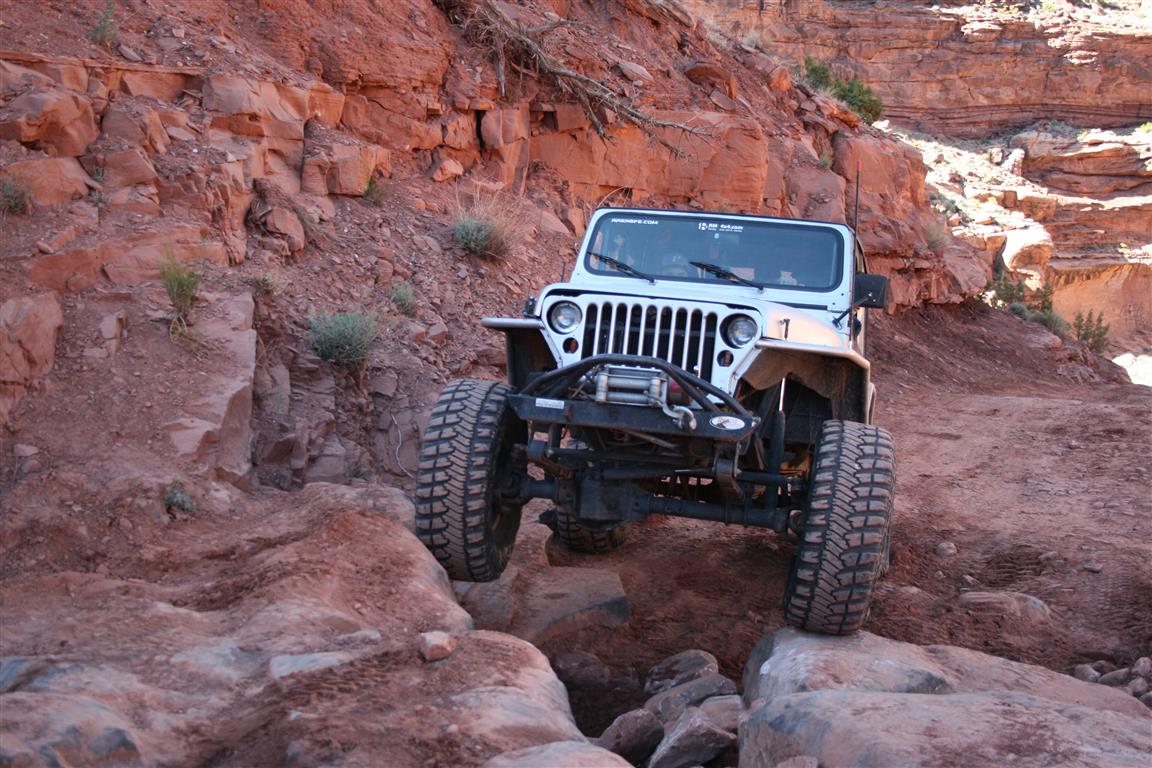 Corbin's driving with my nephews in the car. He took the hard line and it got a bit interesting. He wisely chose to put me in the drivers seat and had me back down from here. Proved to be a wise choice.
Elephant Hill is a long day but totally worth it. We show up to check people in at 7 am, leave right at 8 for about a one hour drive to Canyonlands Nat. Park, have a drivers meeting and hit the trail right around 10 am. We had a few issues with some Jeeps (including Linda's) that put us behind the normal schedule this trip.
Pics are below. Wish I had a roster to post names to pics.
I tow down there as I'm SURE my Jeep would eat fuel on the trip down. Could be handy if someone breaks something that drove down there as well.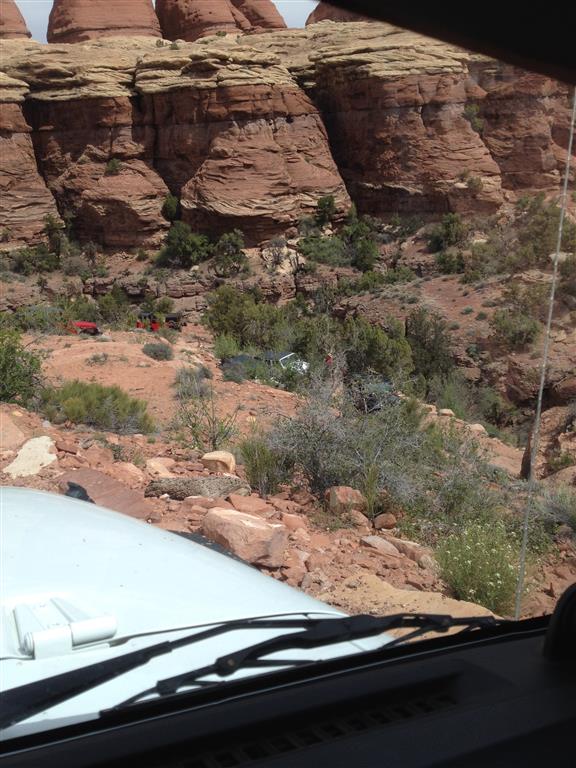 Eric took this shot from my passenger seat on the switchbacks going up Elephant Hill.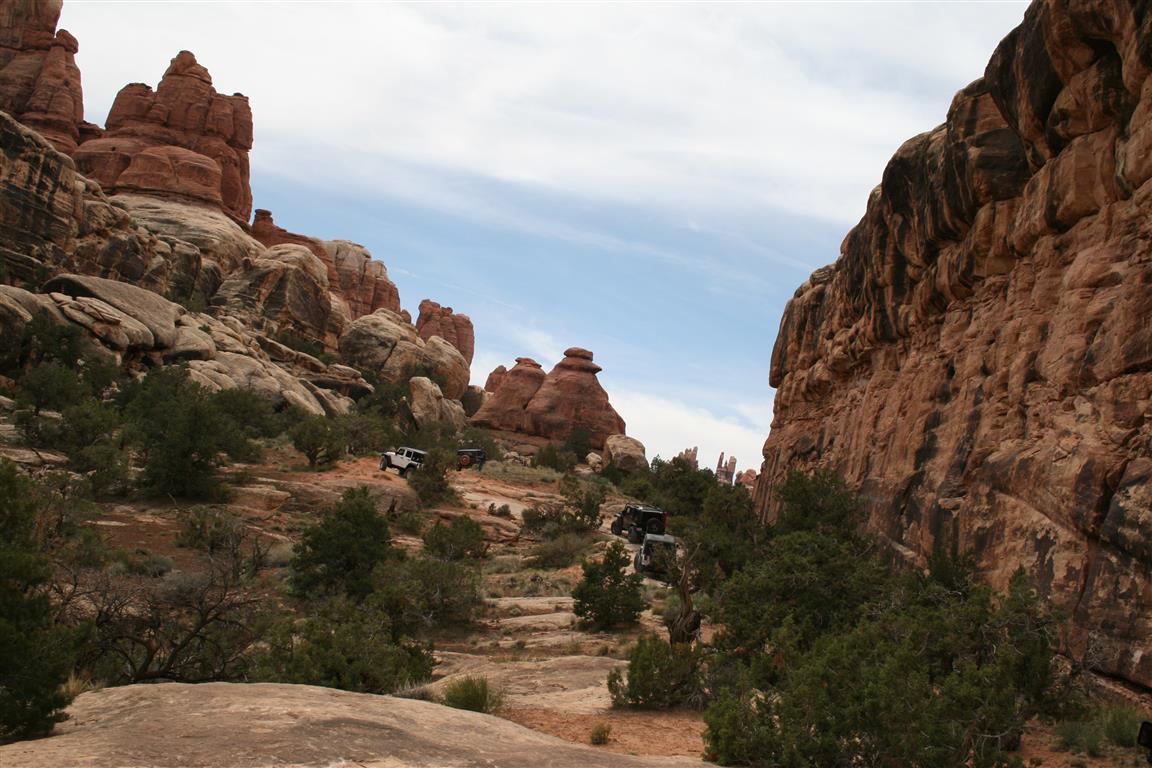 Cruising along towards our lunch stop.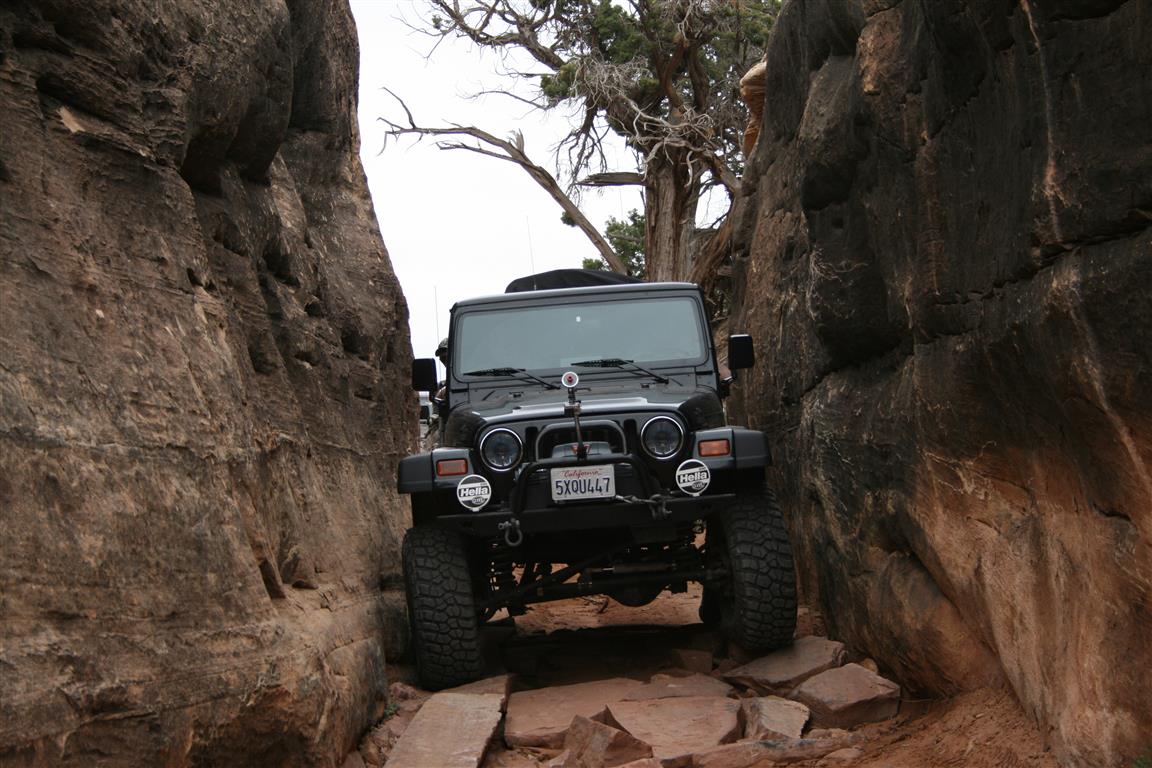 Eric had some fun taking pics through the slot towards Devils Kitchen. WAY cool spot in the trail. Pretty much only as wide as a single lane on a freeway. Punishing for tops if you climb the walls at all.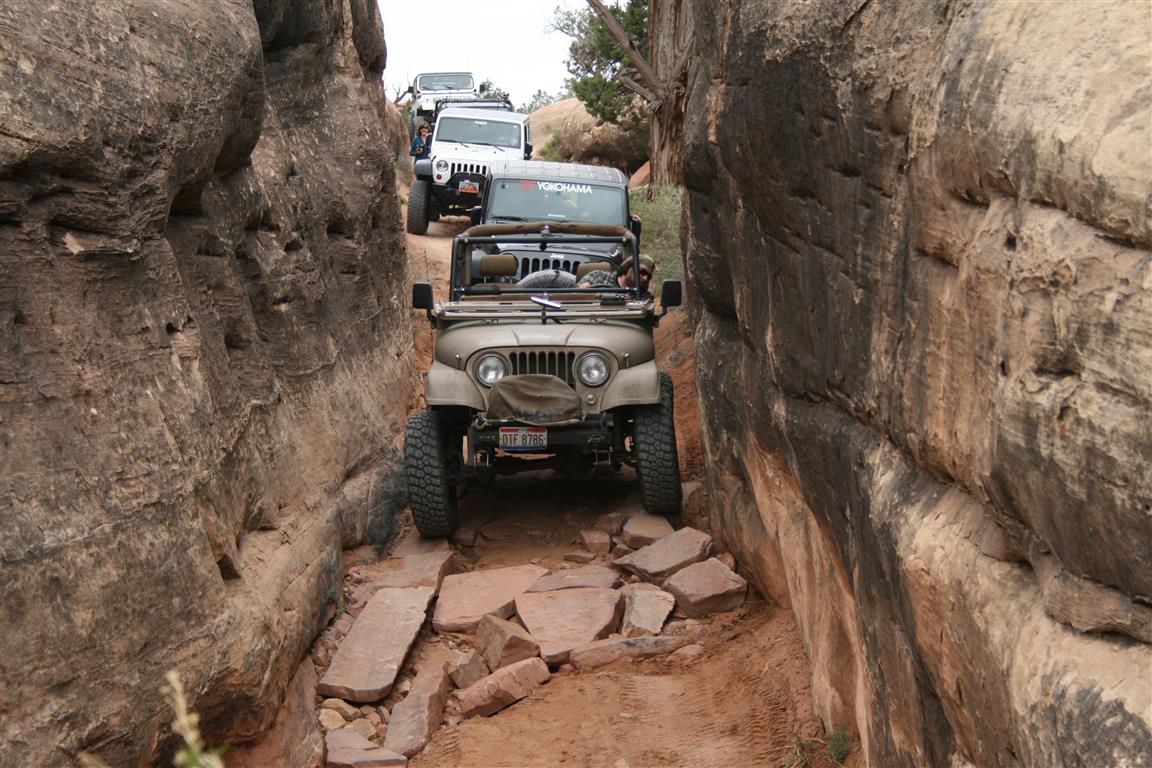 These guys from Ohio were camped immediately across from me in Pack Creek. I didn't have time to chat much with them but they seemed to be having a good time.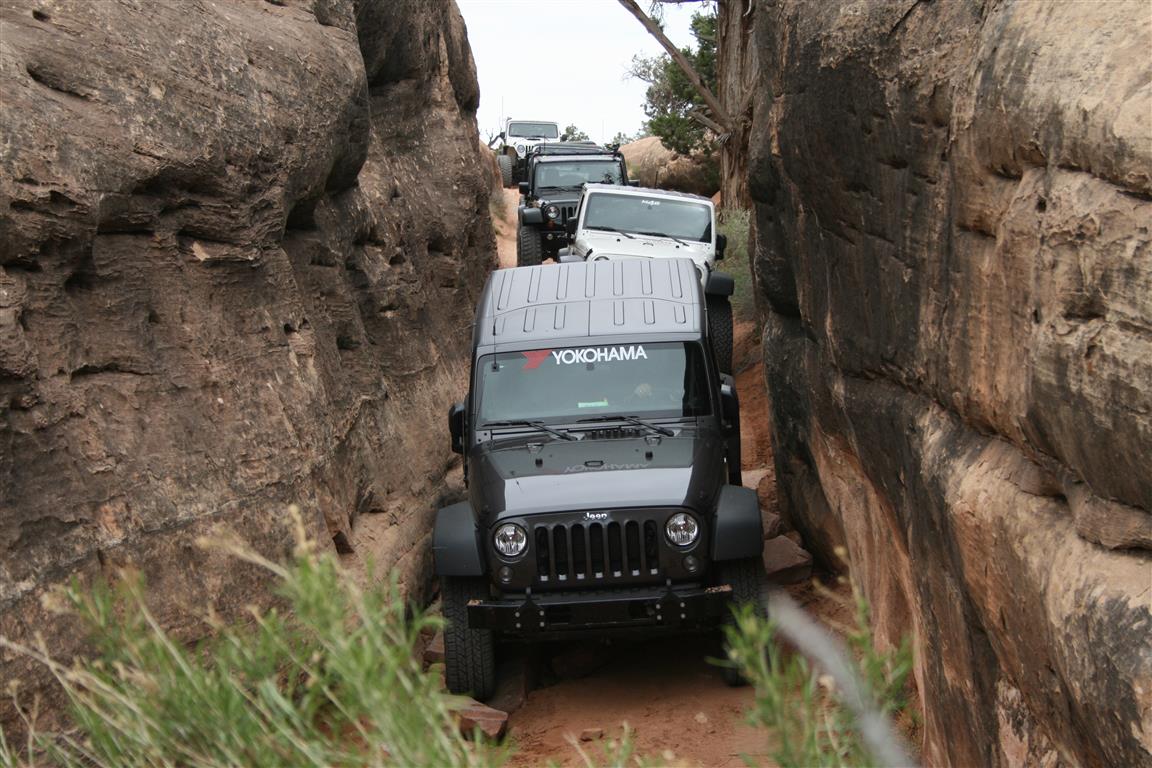 Pretty stockish JKU cruising through. There were a few of them on this trip.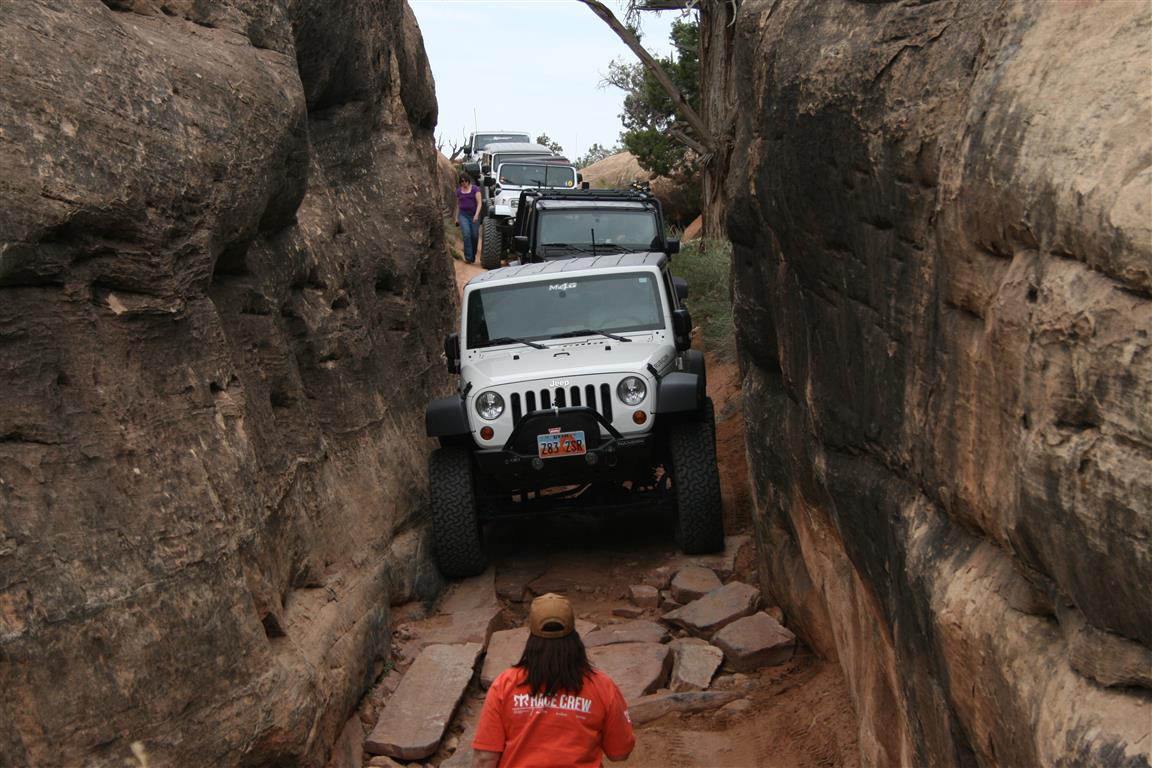 Hey, look it's my Jeep....wait, no it's not. :D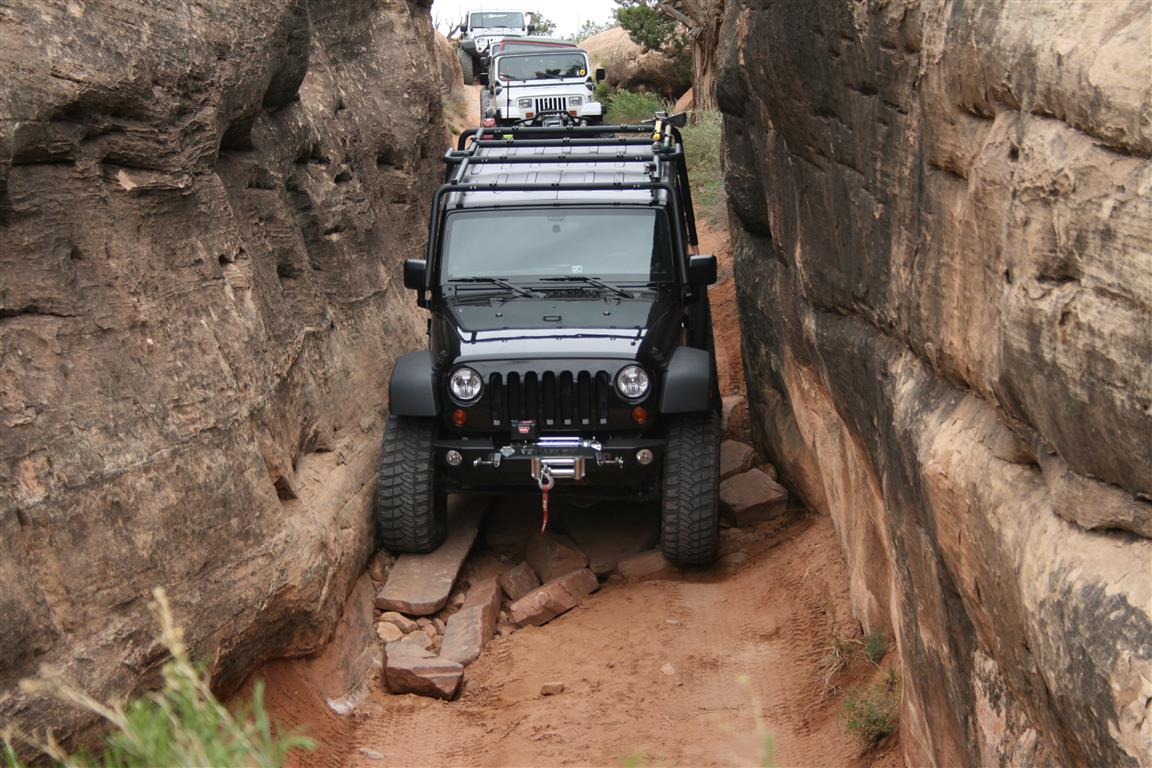 Well equipped JKU with us.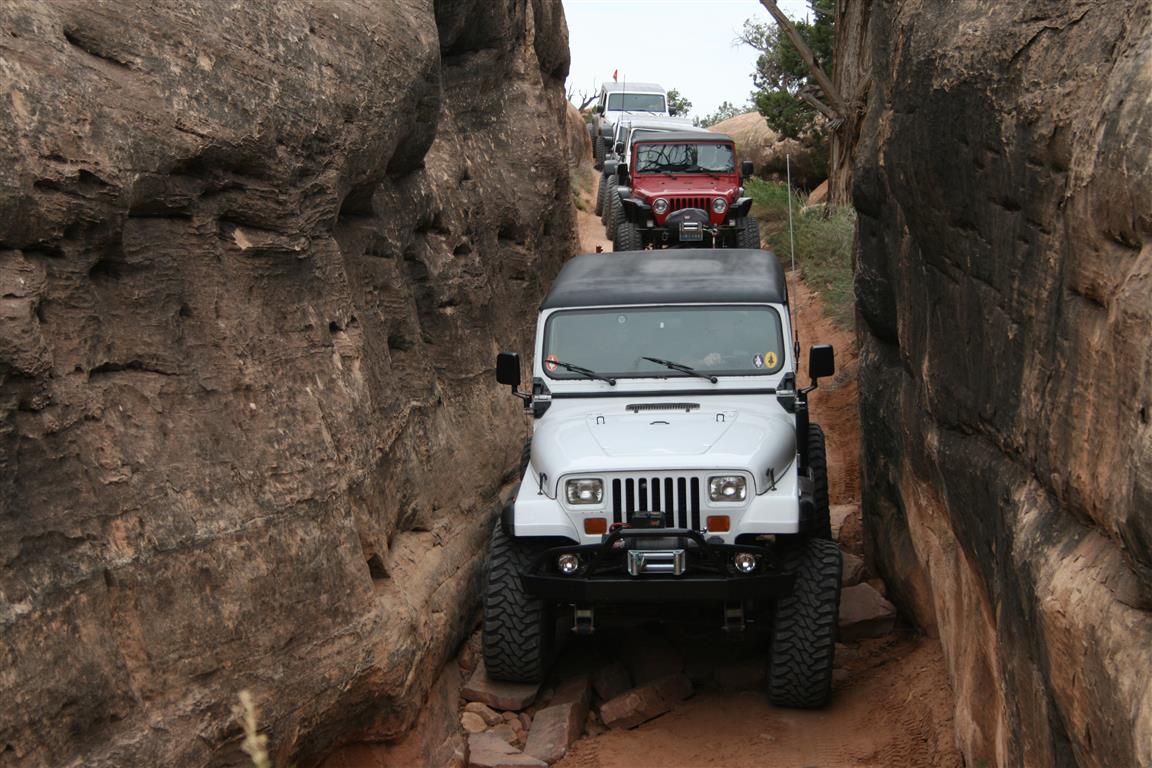 I like this YJ. Looks like a solid rig.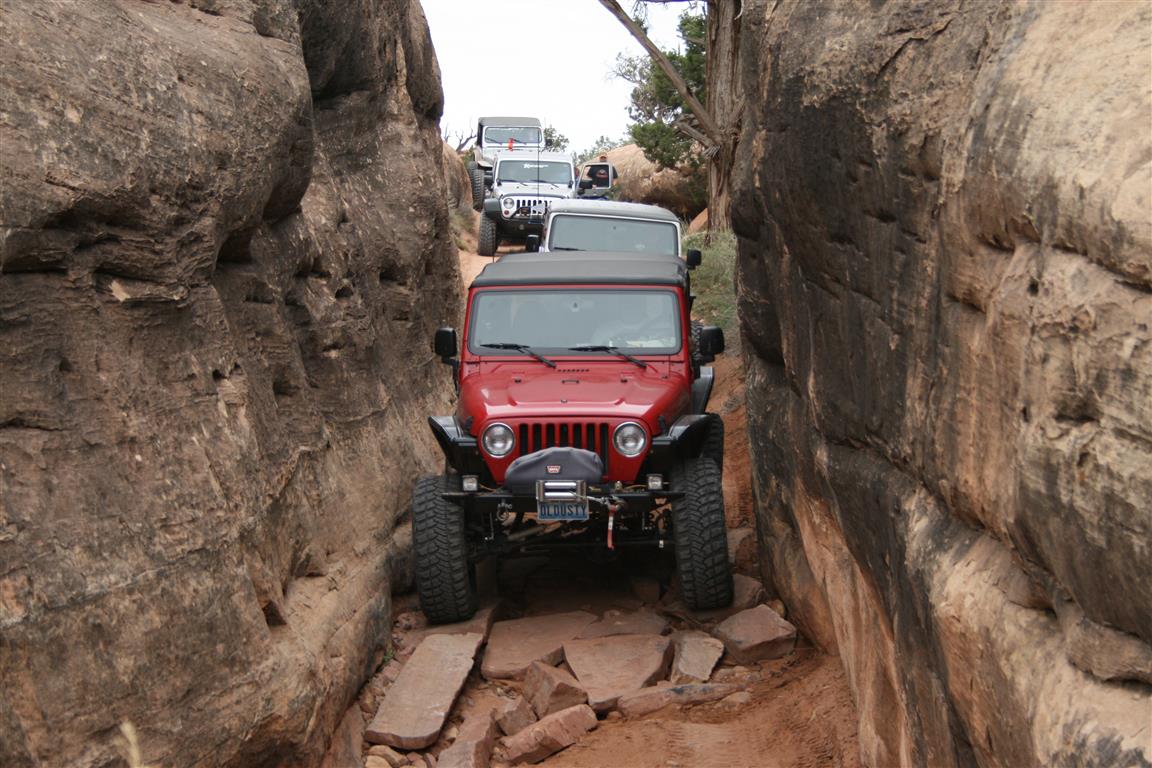 Cool TJ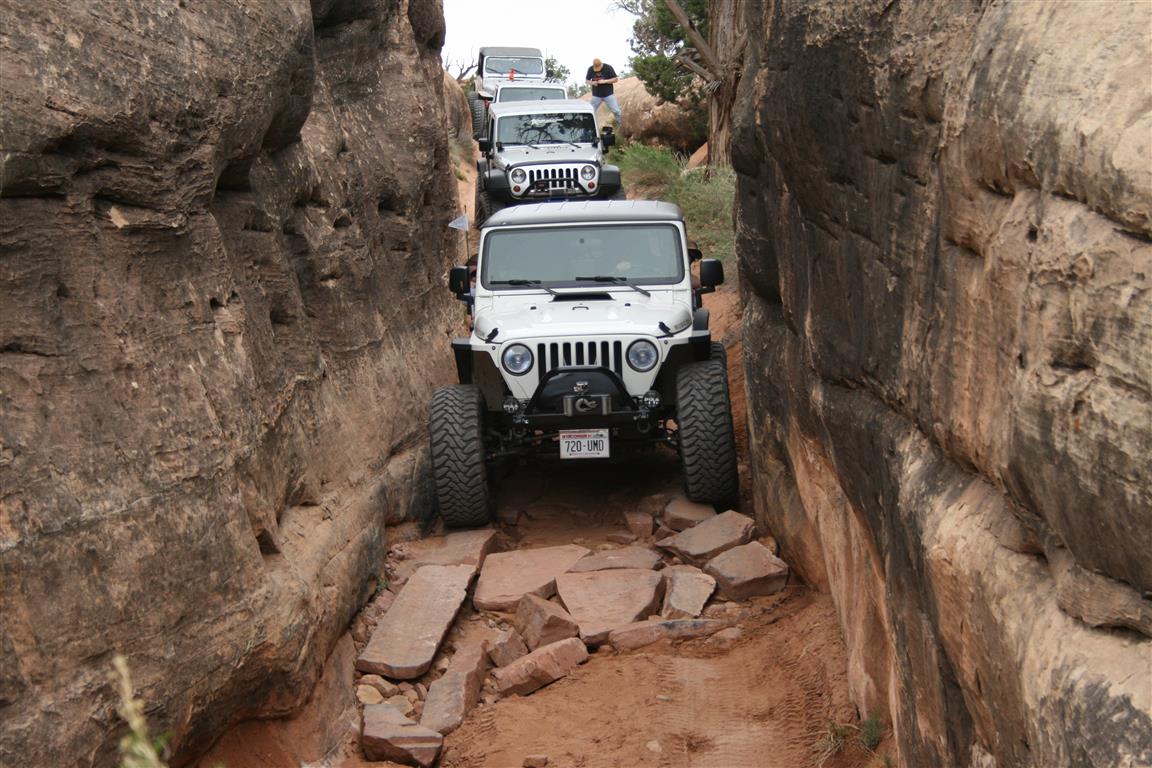 I heard there was an event for our Wisconsin folks! Good luck!!!!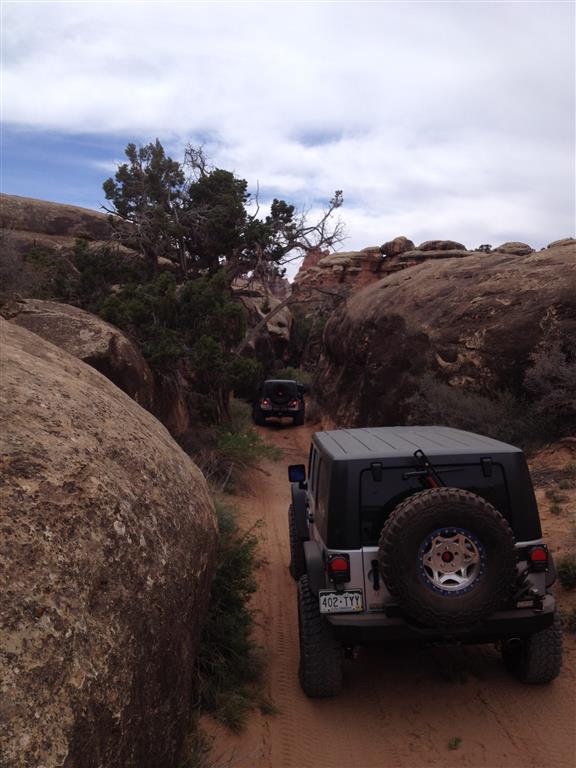 The M.O.R.E Jeep at the entrance to Devils Kitchen where we have lunch.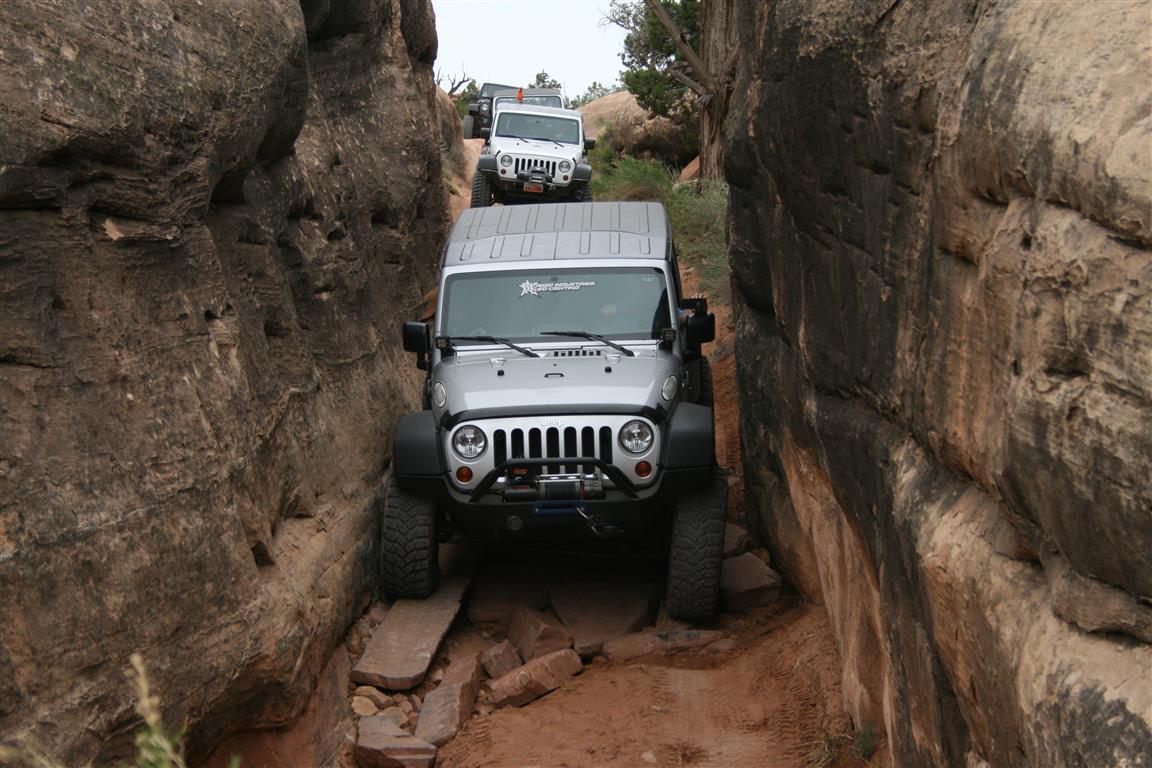 Our Friends from M.O.R.E with the cool camera.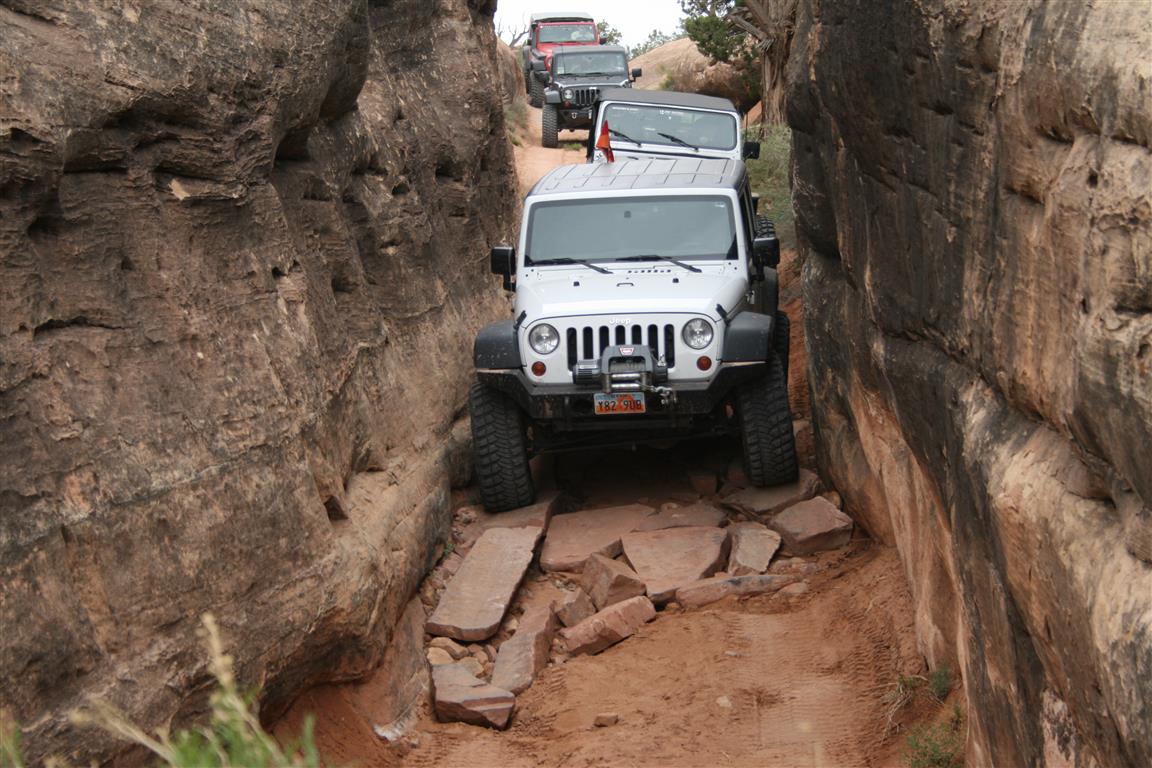 My 2012 Jeep. Handled the trail pretty well. I don't remember using the lockers at all on this trail.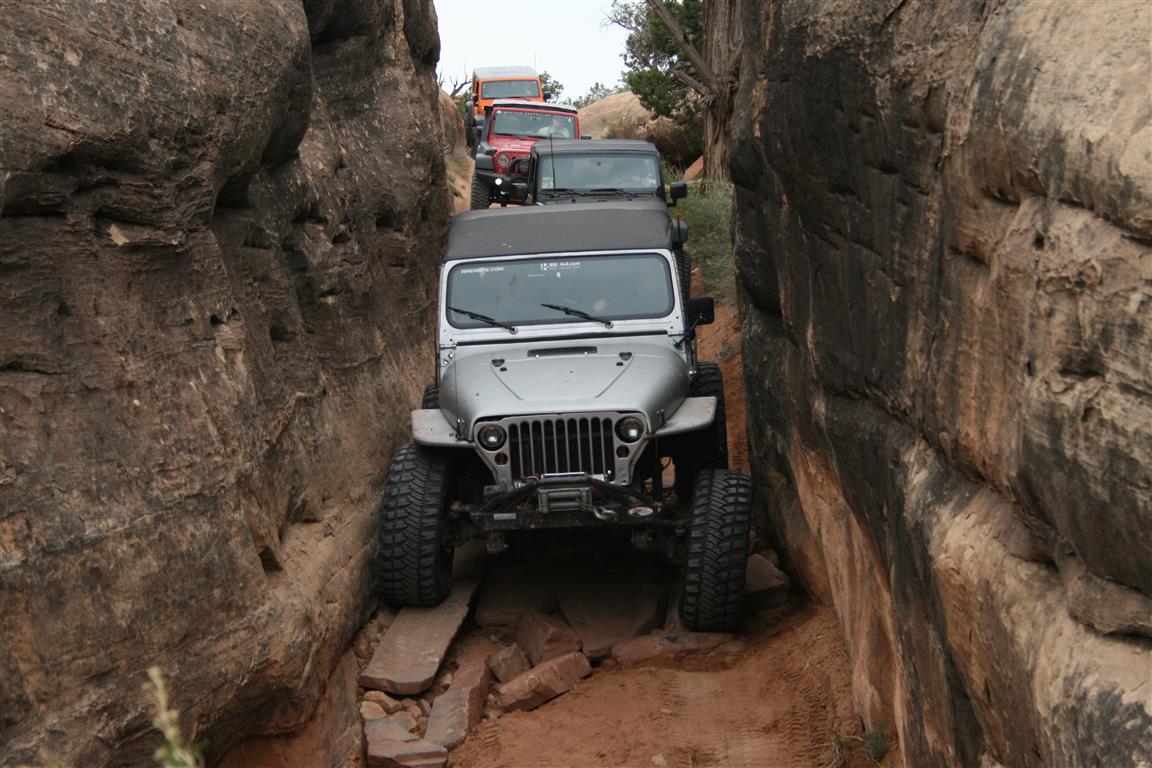 Corbin and my nephews in my well used Jeep.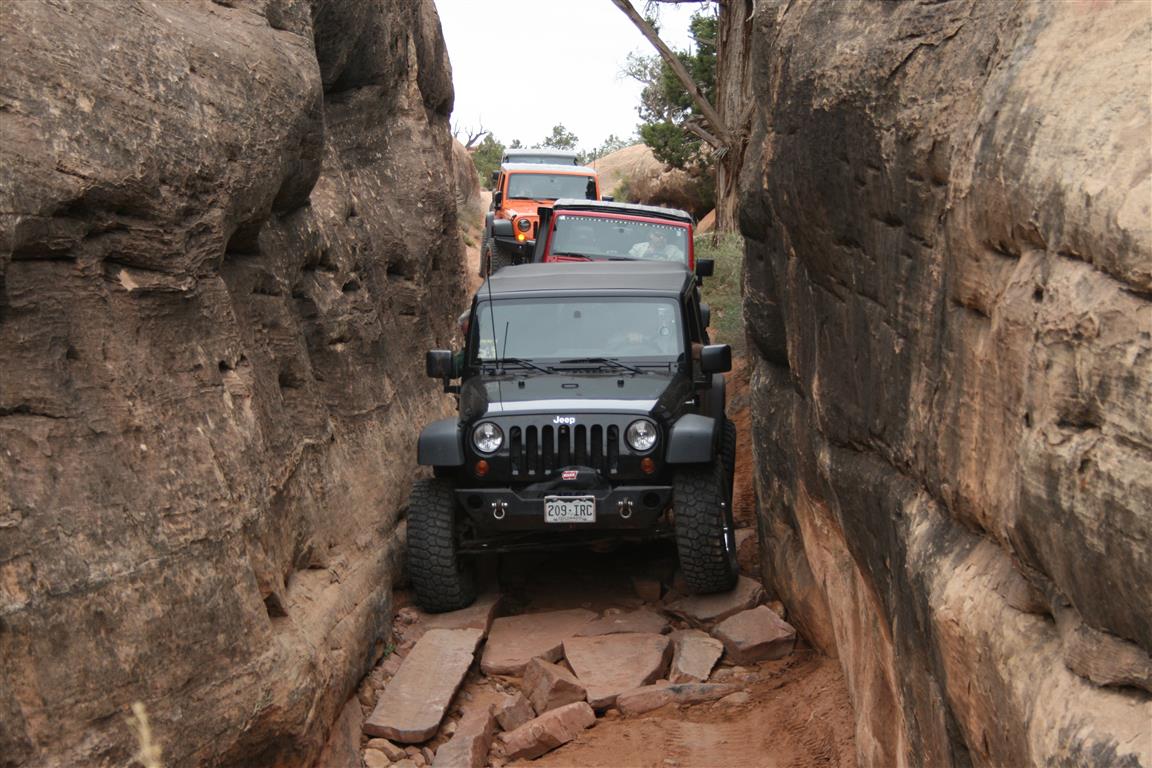 another JK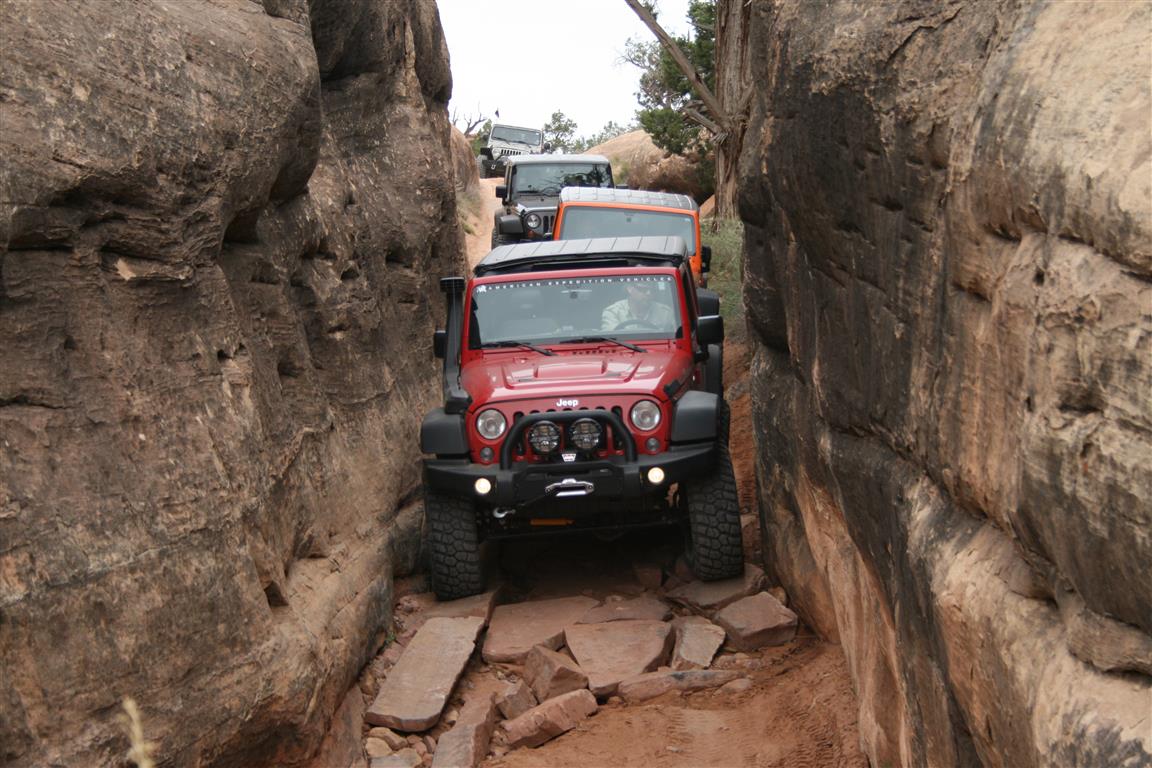 An AEV JKU with a 6.4L Hemi. Sounded "not stock". I didn't get a chance to chat with him about the Jeep.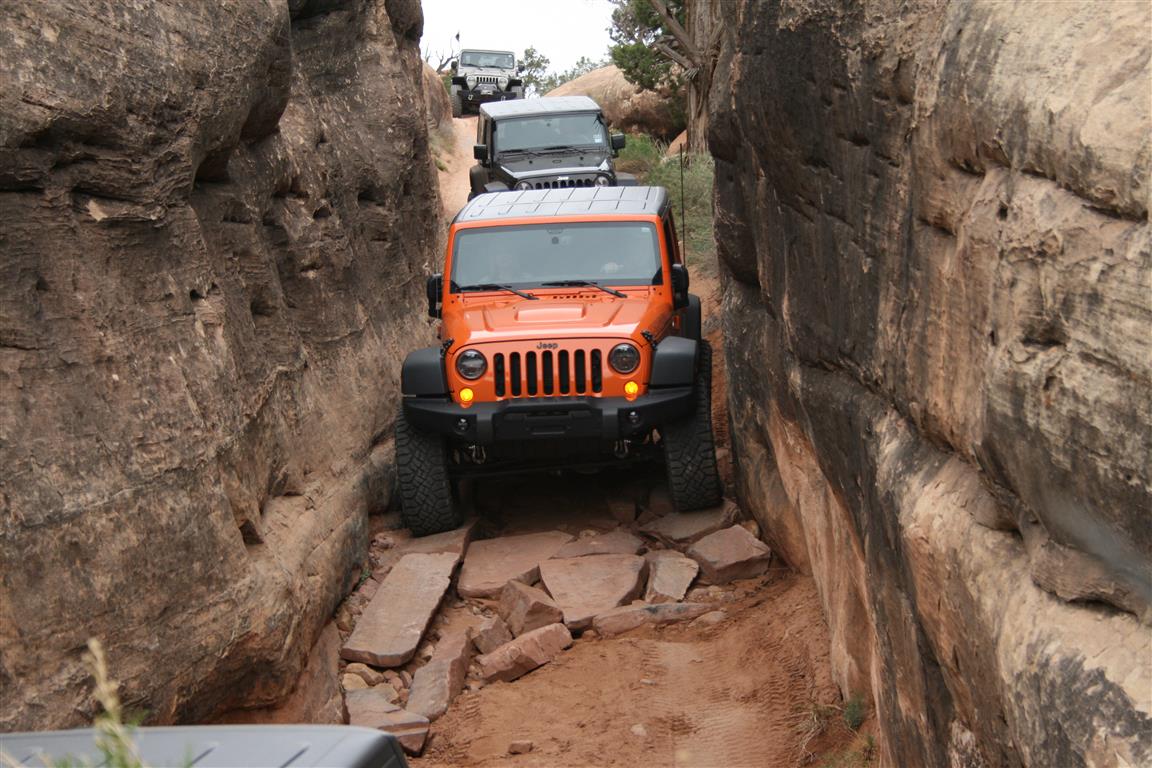 Orange JK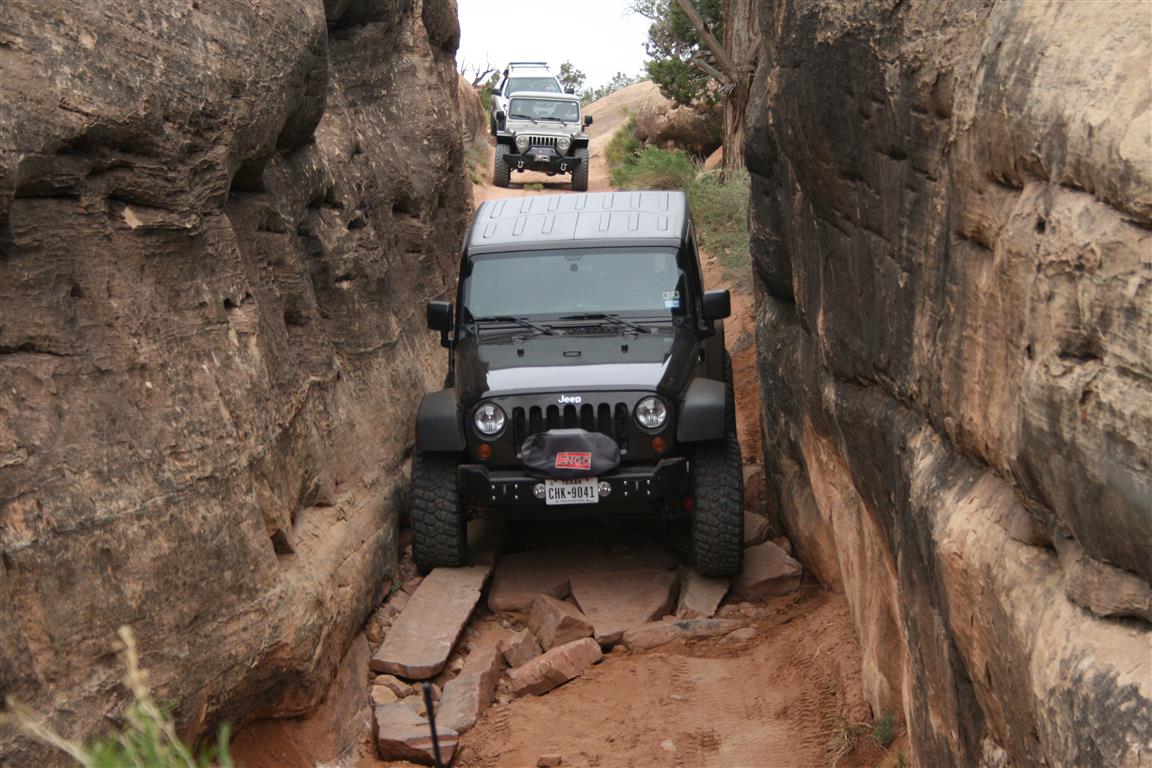 Here's a Texas two door from down near Corpus Christi. He drove it here.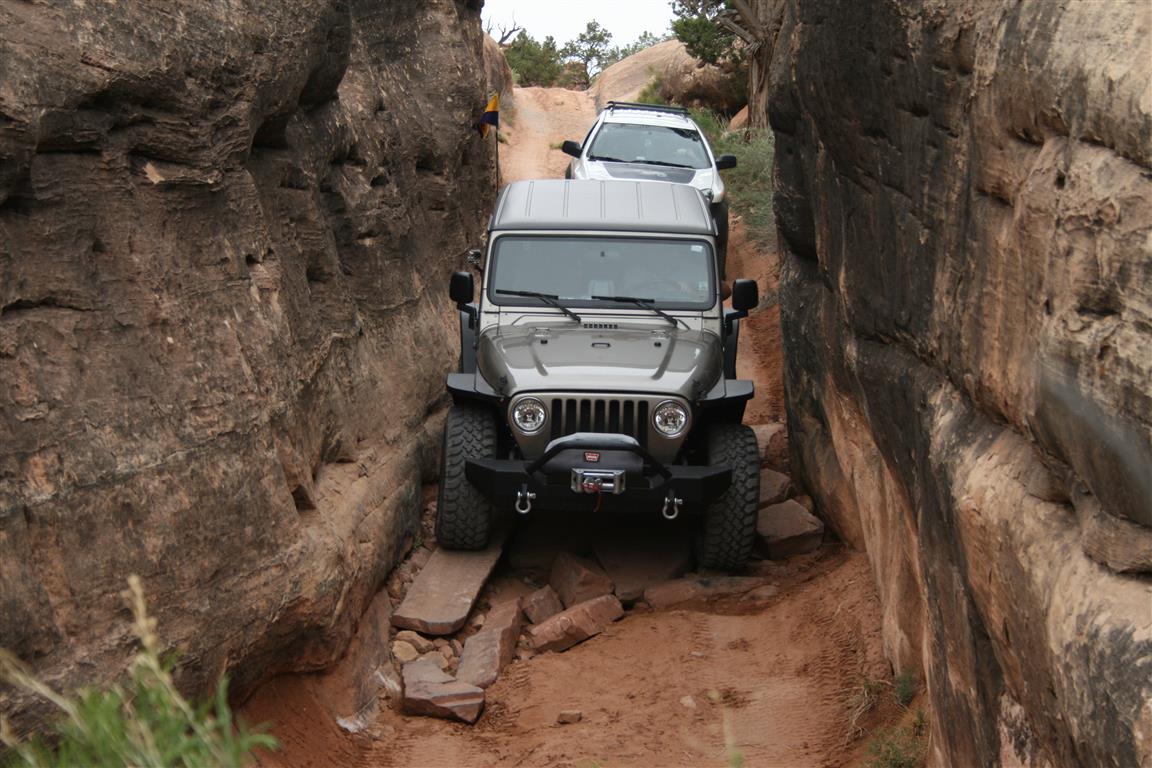 Big Sarge with his remodeled TJ Rubicon.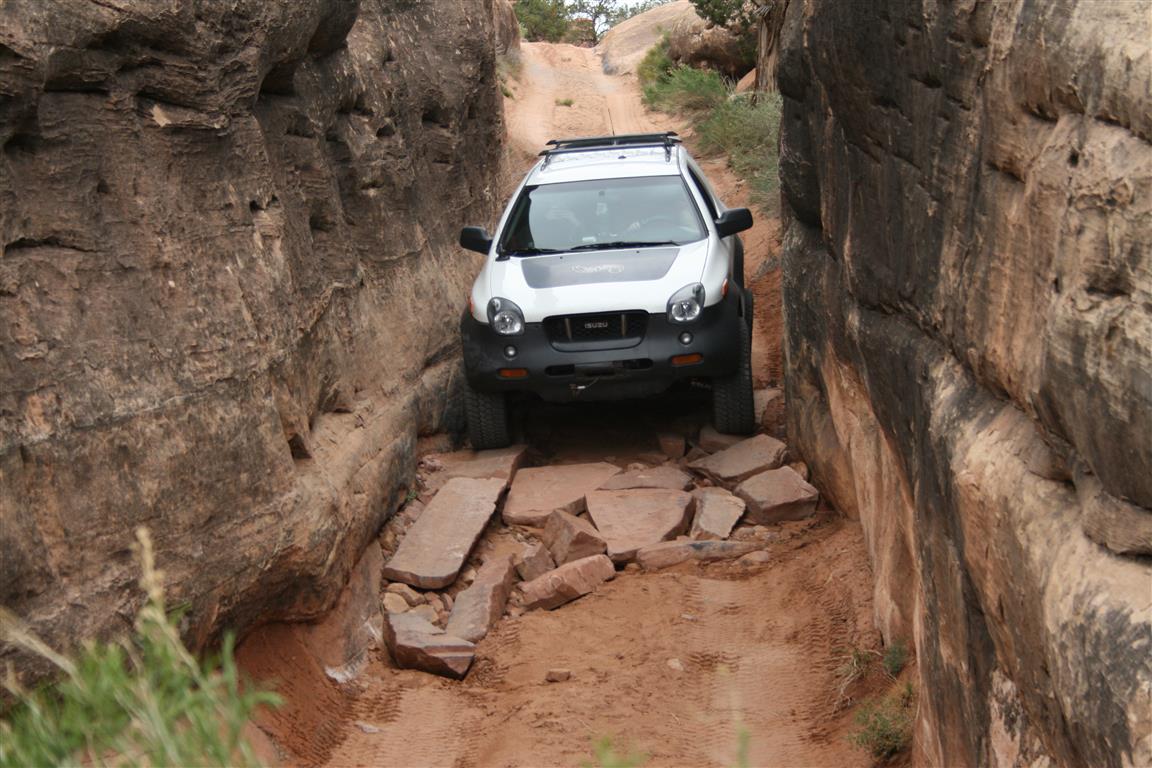 JR with the Izuzu "tennis shoe" (Linda coined that.. I'm just going with it )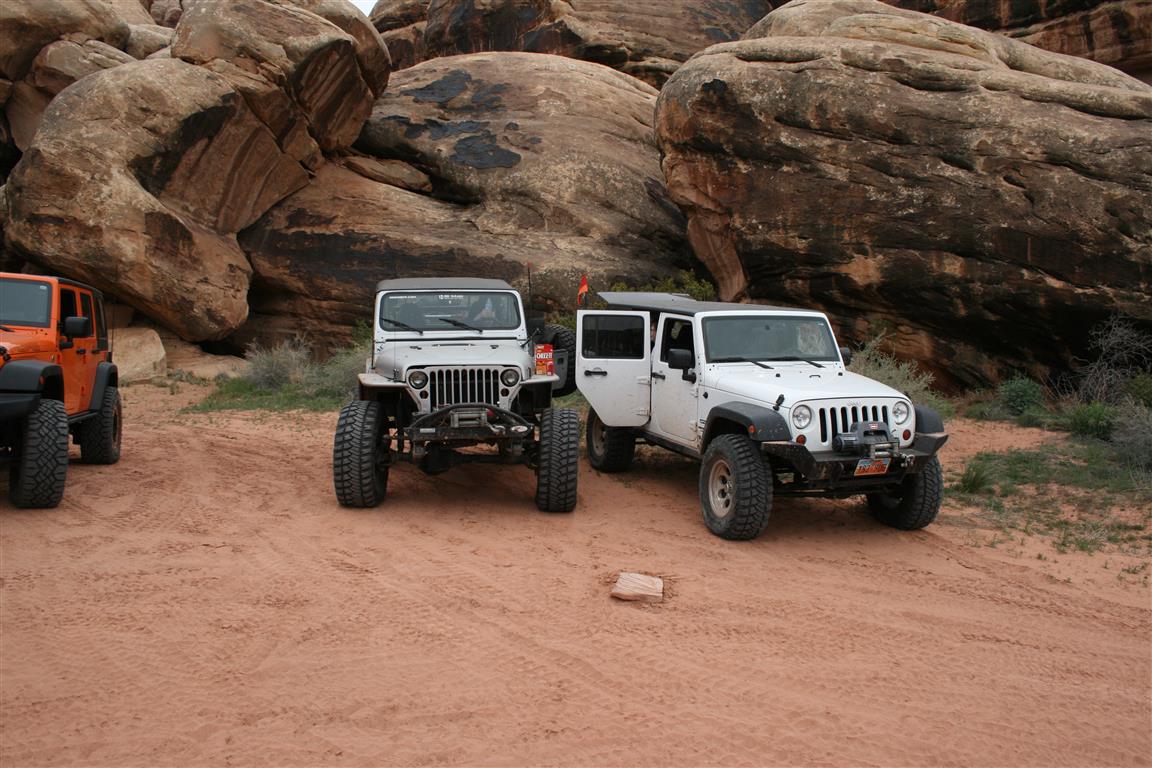 Lunch setup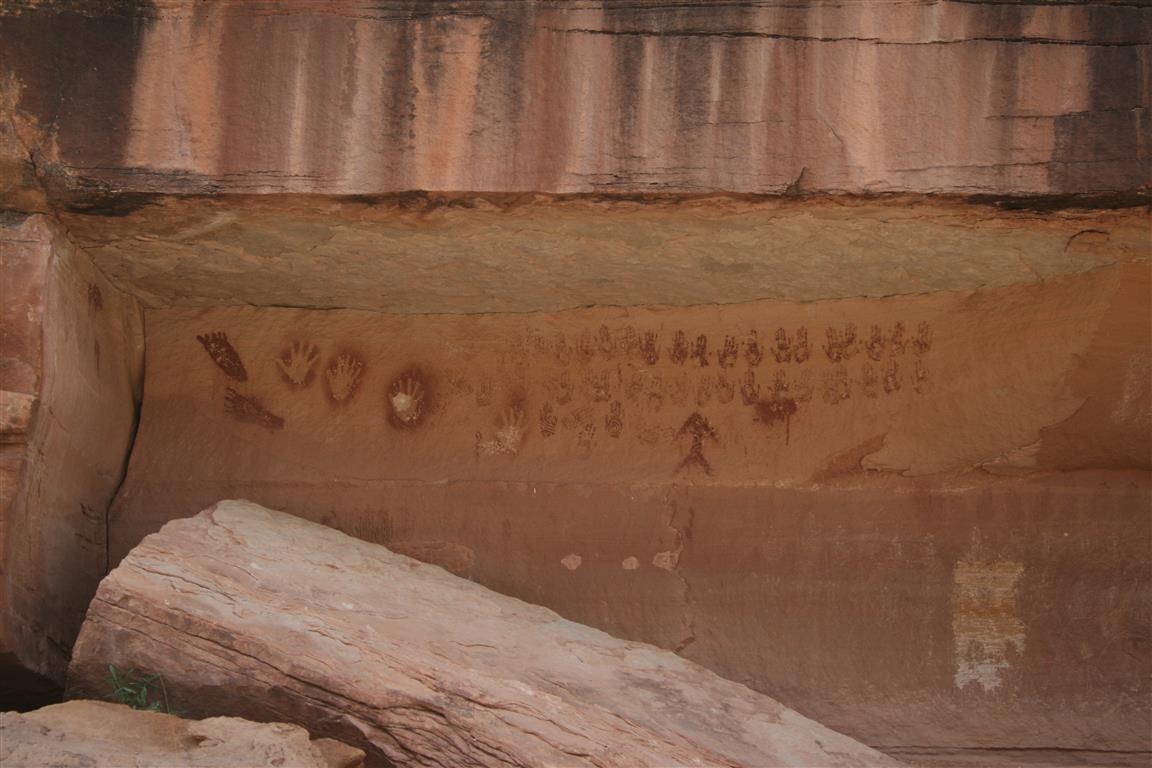 We headed to Chesler Park with Brett this year. Some pictographs on the way.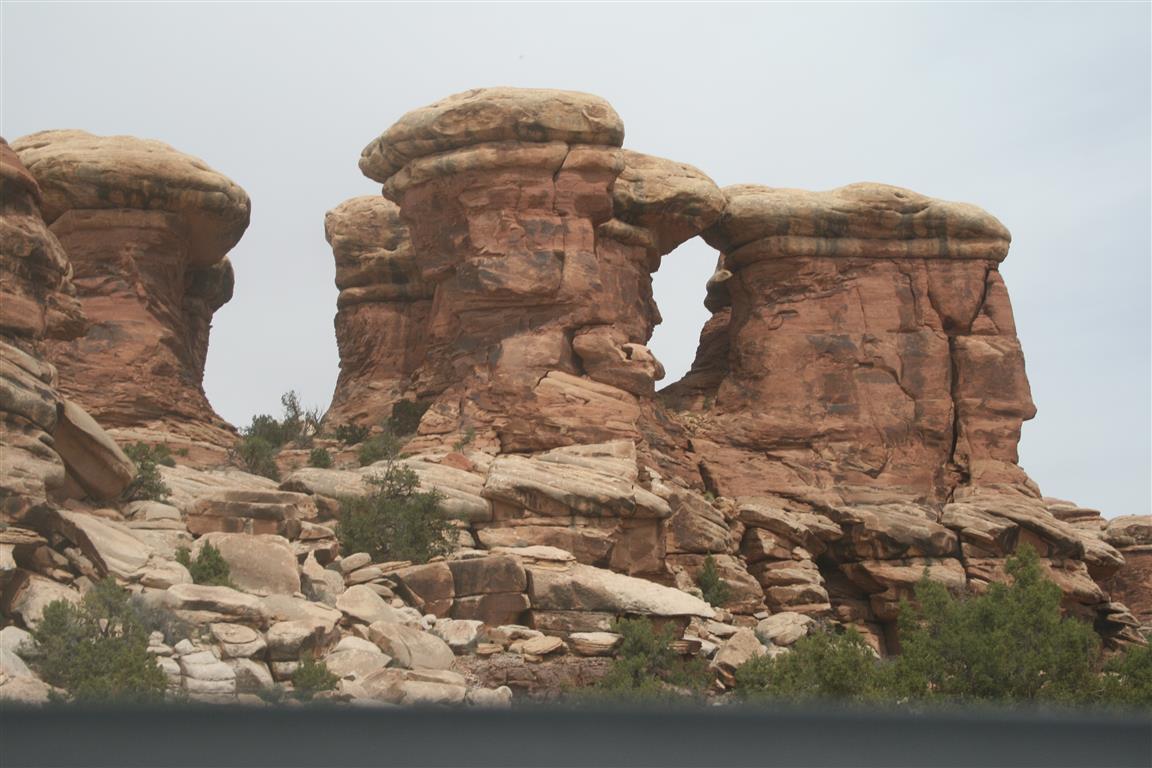 We could take pics all day around this area. Just amazing rock formations.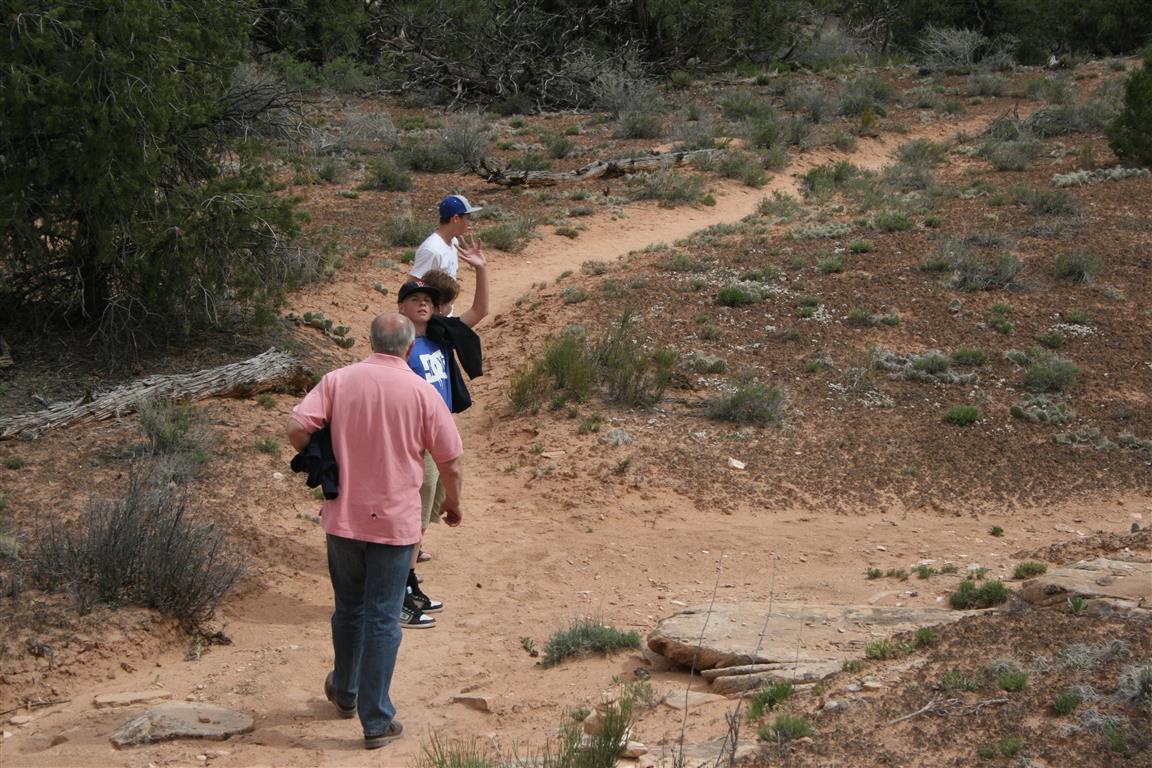 Hike at Chesler Park.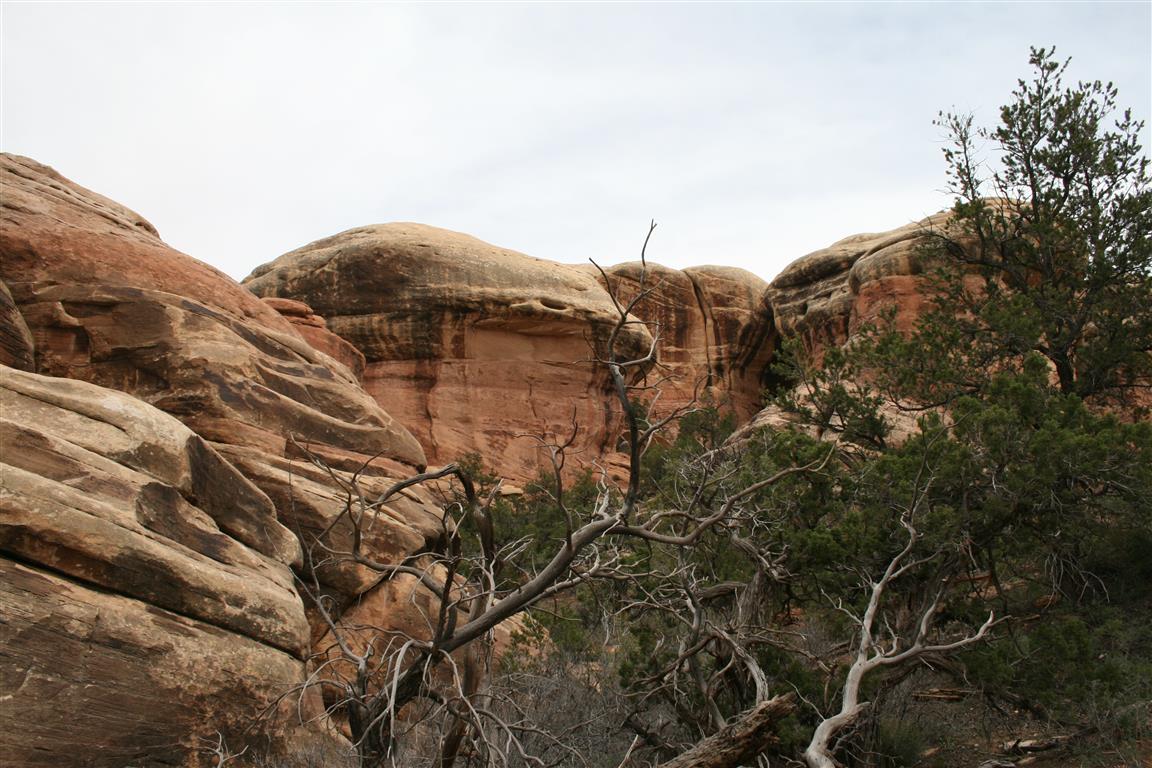 Cool shot by Eric Bryson.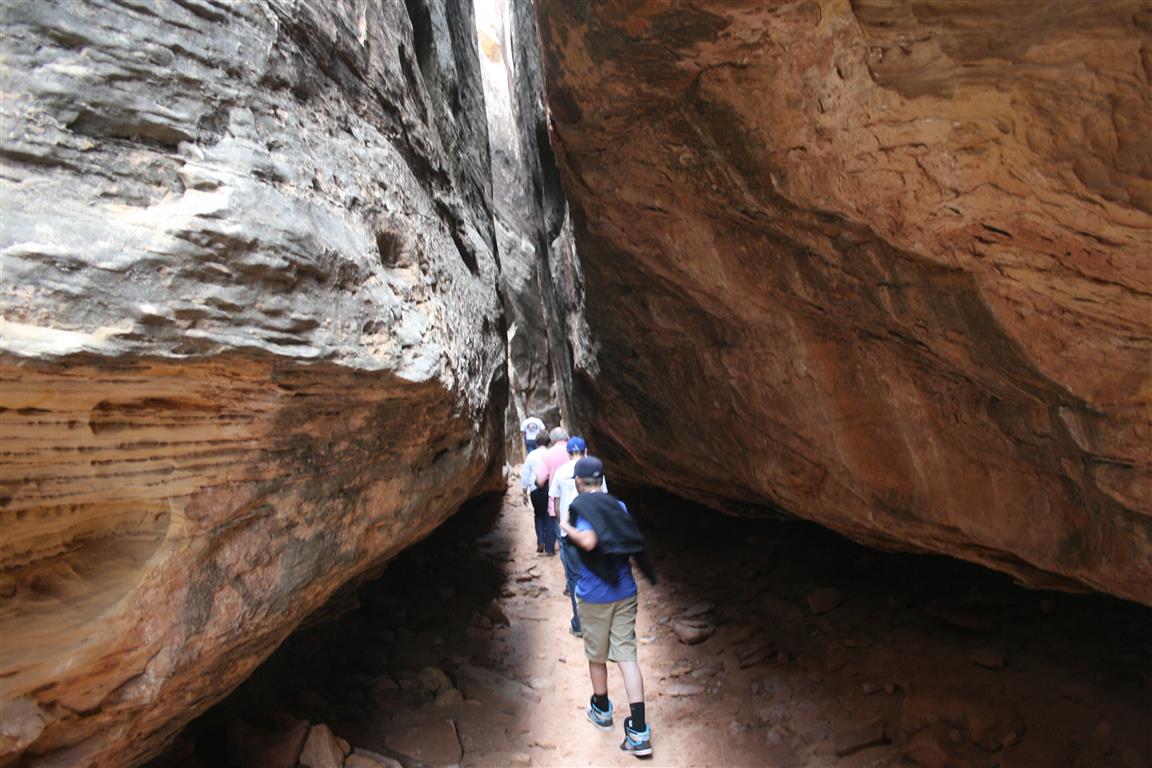 Walking through the slot canyons. VERY nice and cool in this area.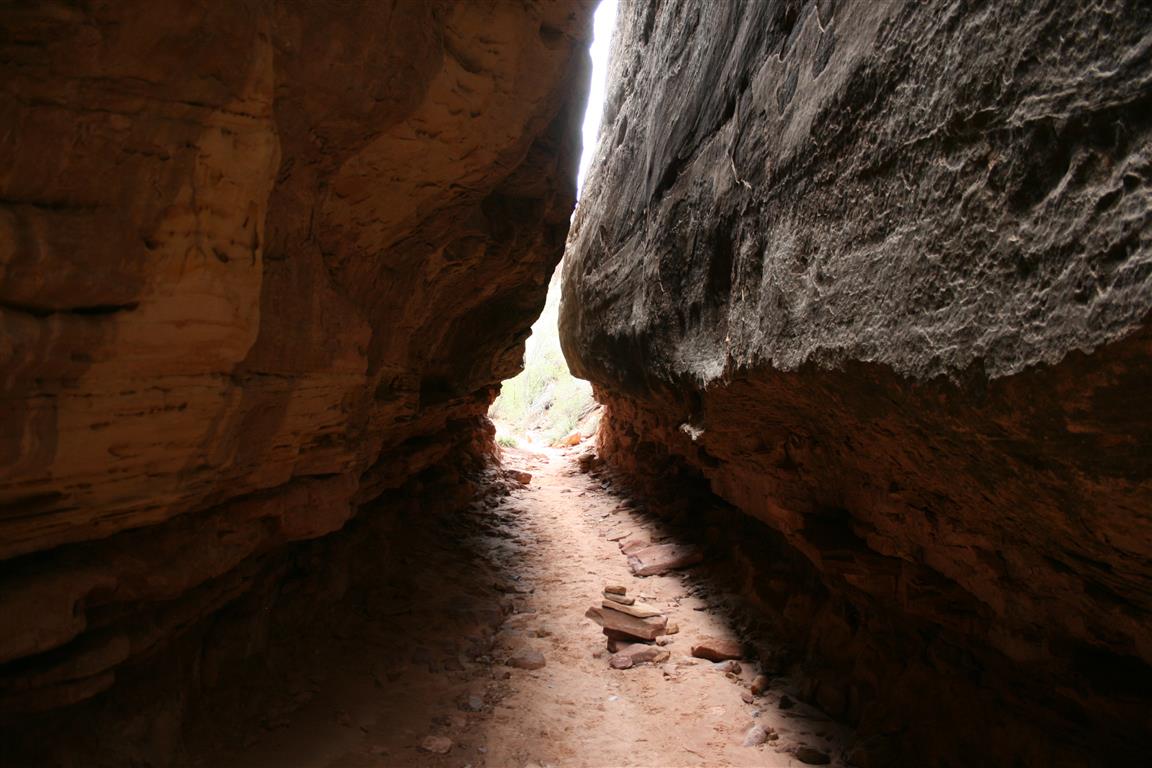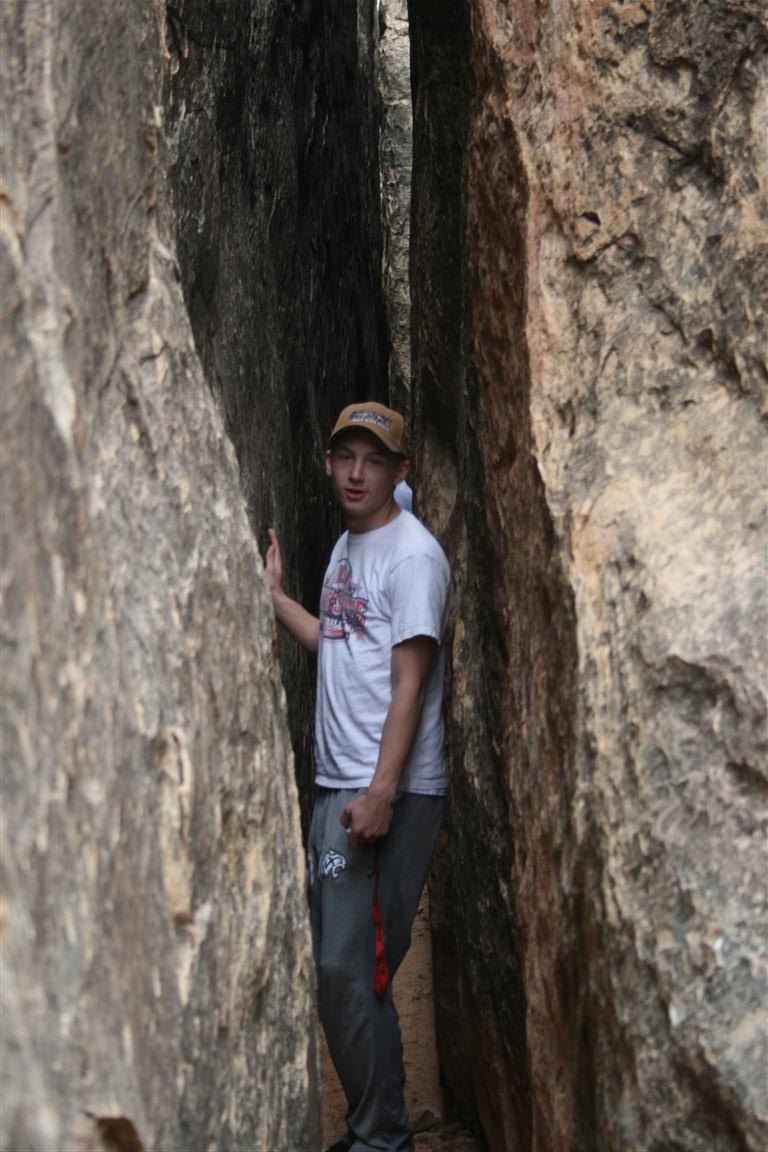 Wed. I help with a Tread Lightly service project on Poison Spider.
BIG thanks to Discount Tire and Quadratec for partnering with Tread Lightly and the BLM for this project.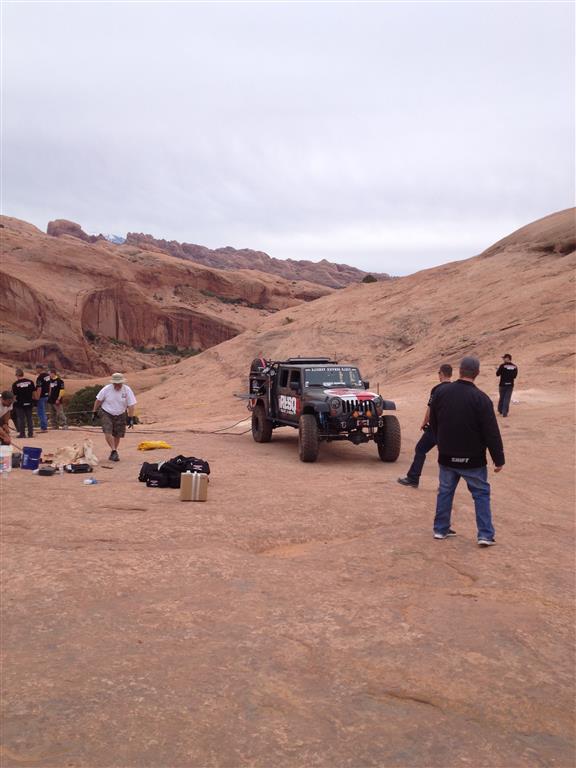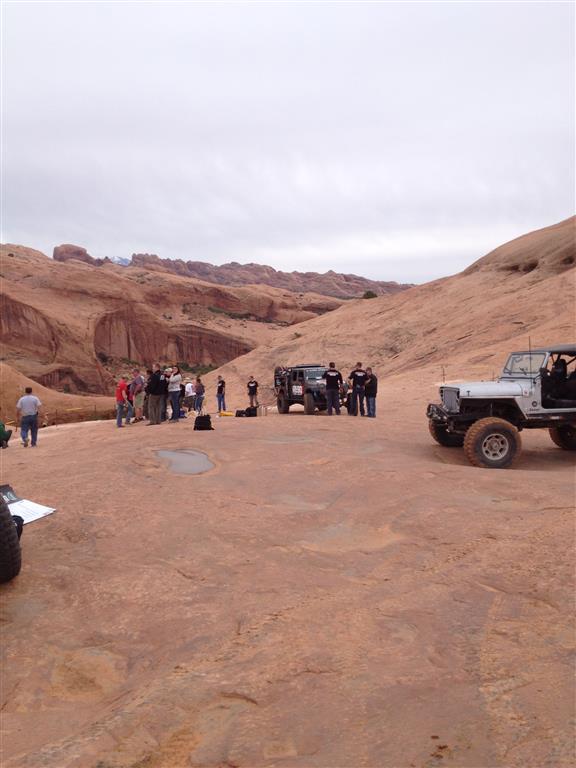 We had to build some fences to keep people out of obvious places to NOT drive..... I'm continuously amazed that people don't stay on the trail. I'm getting a wee bit confrontational about it when observed personally.