Backwards Bill.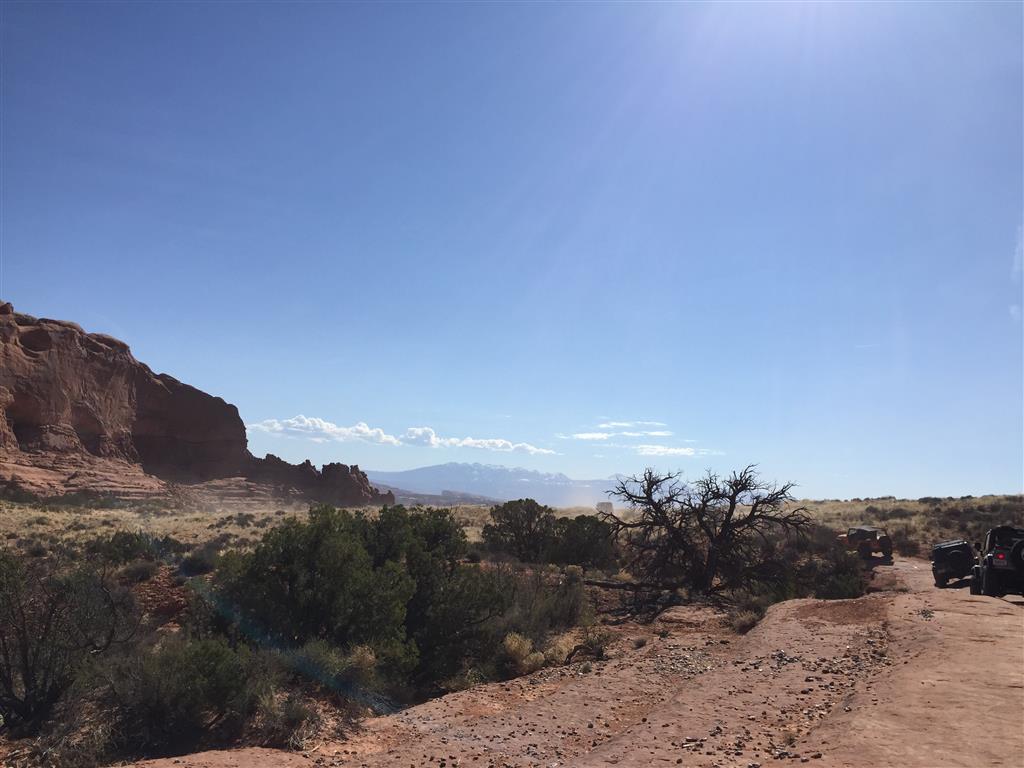 Pretty cool scenery and just enough 4x4 to be fun.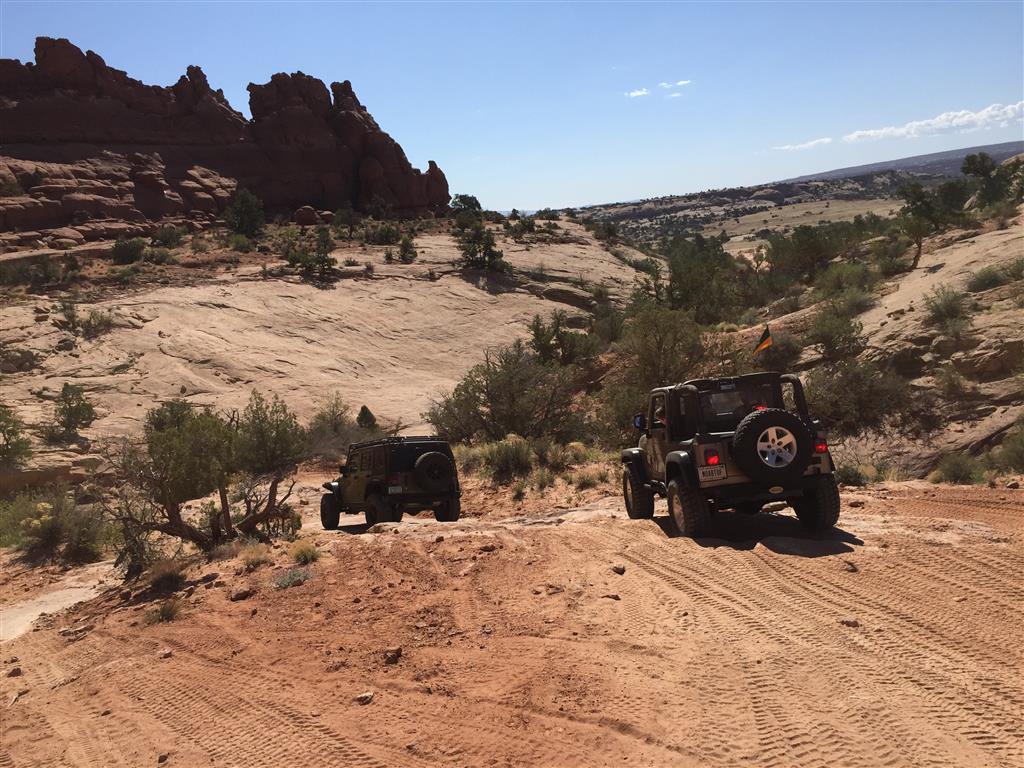 I actually like this trail. Apparently my kids did not? I'd do it again.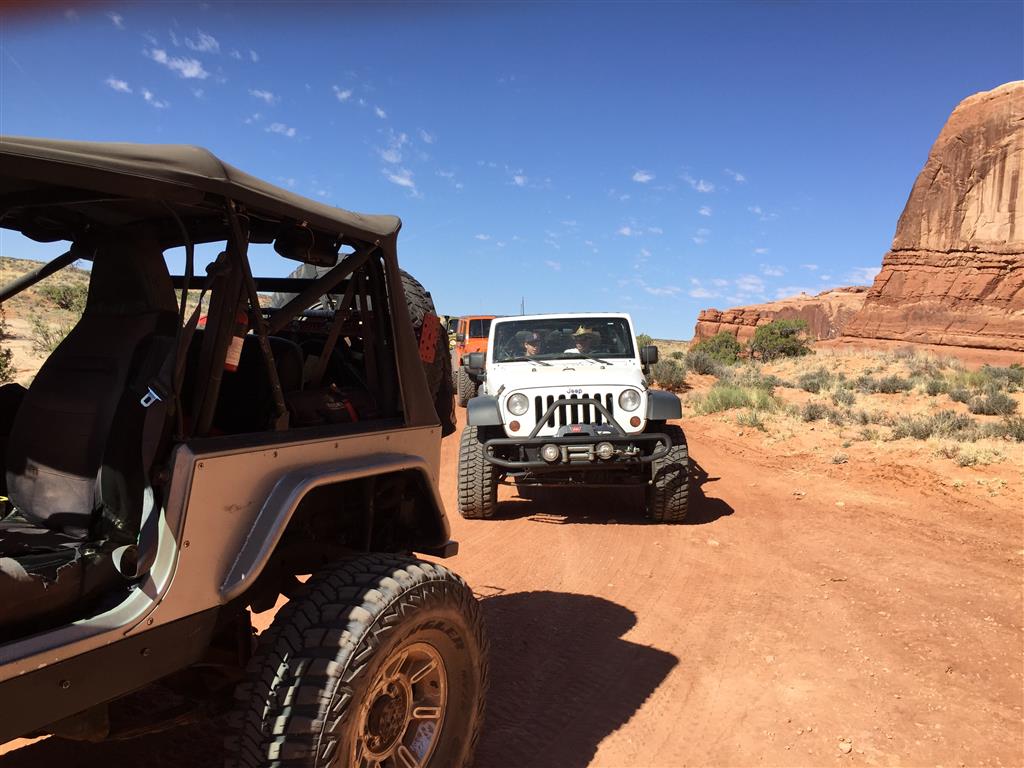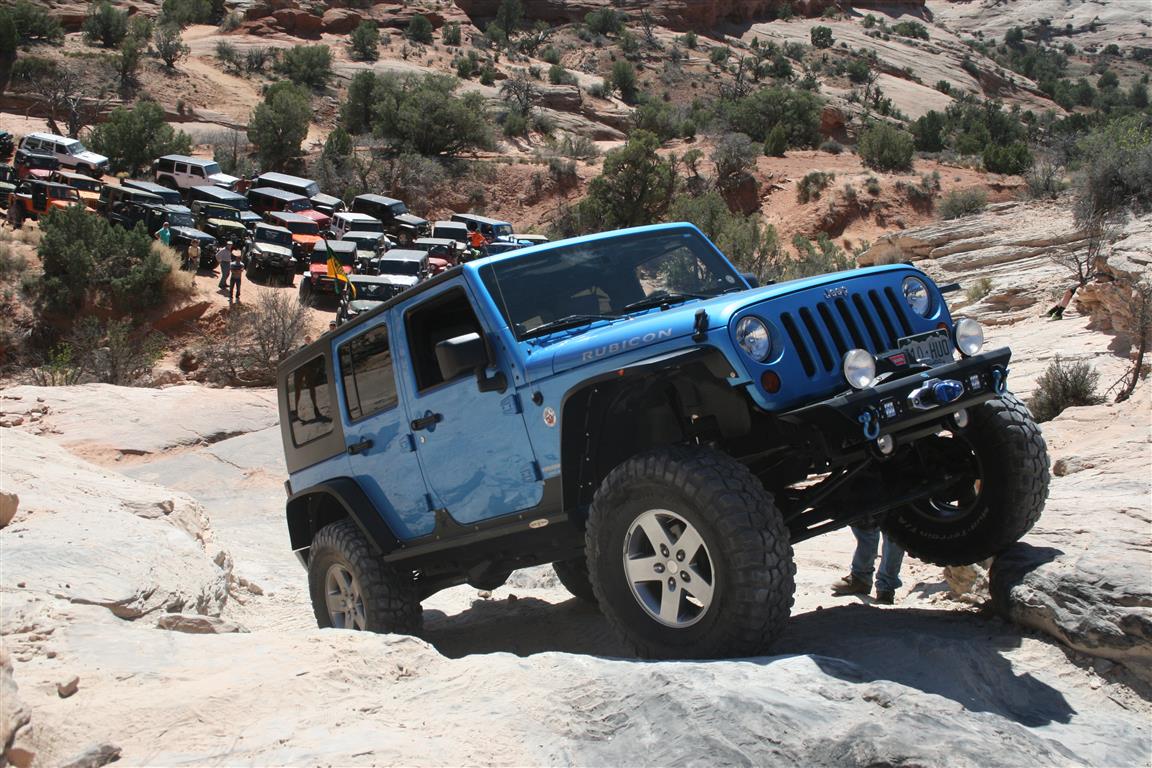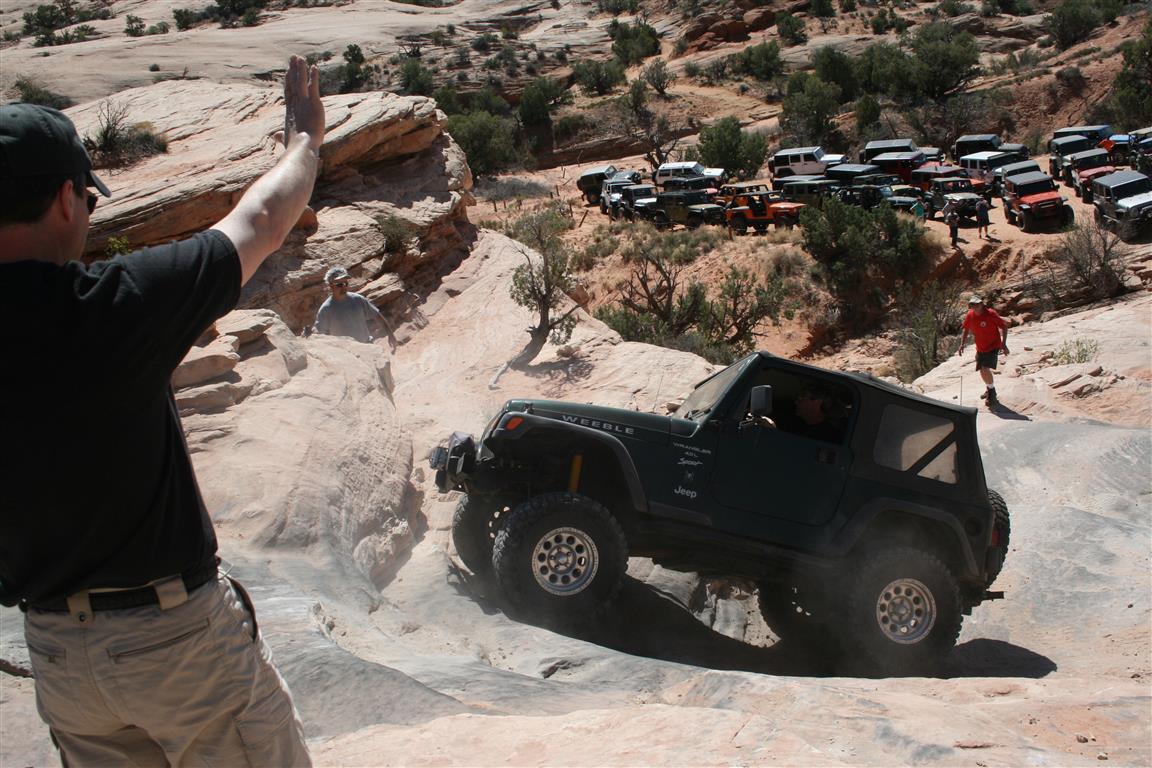 Weebles wobble but...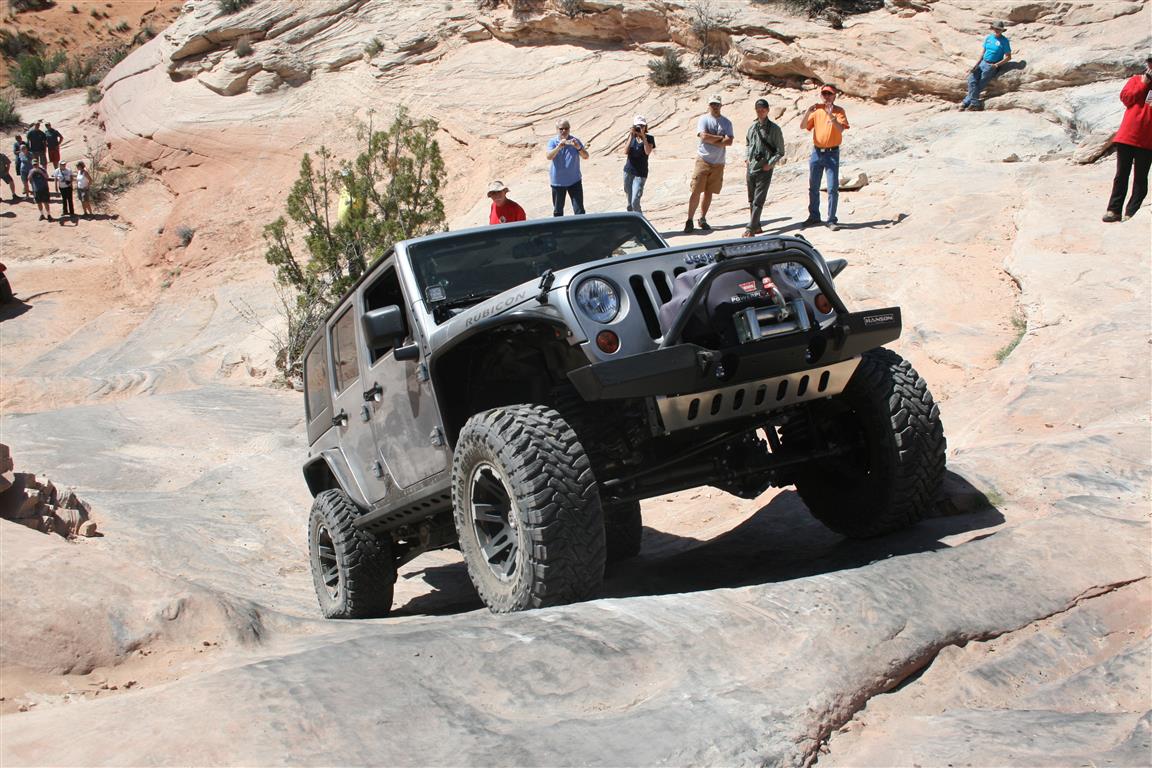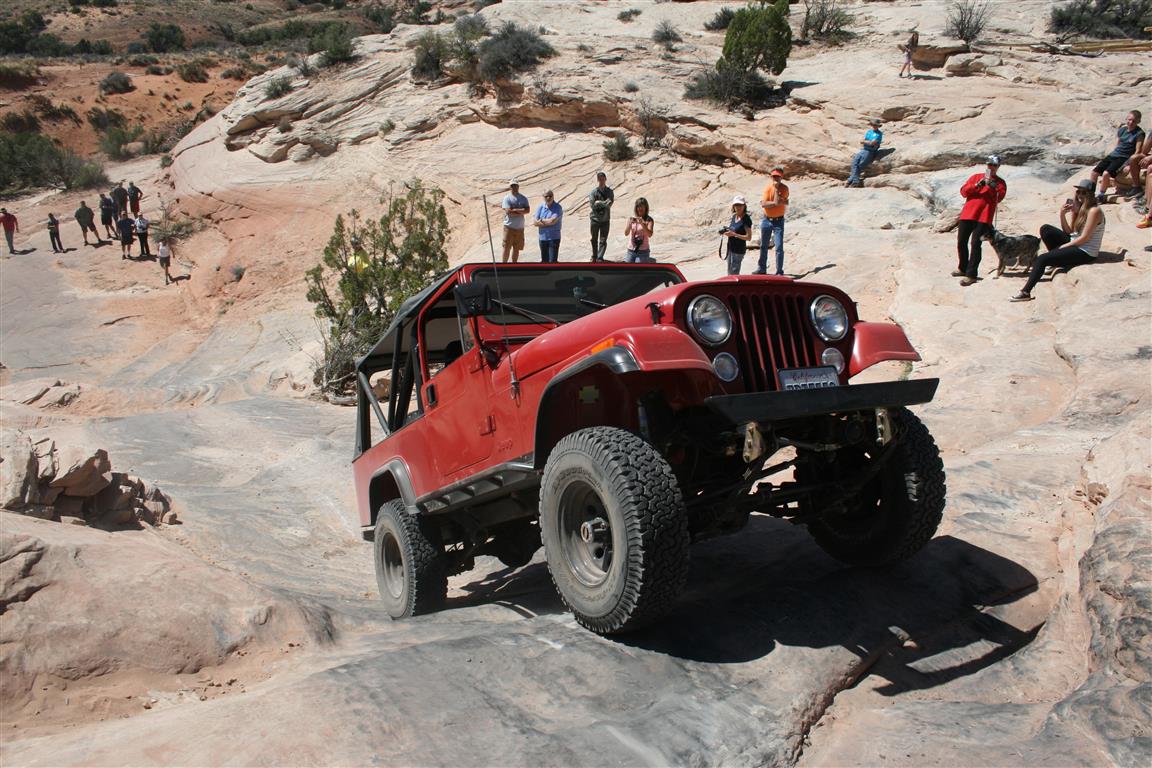 Love CJ8s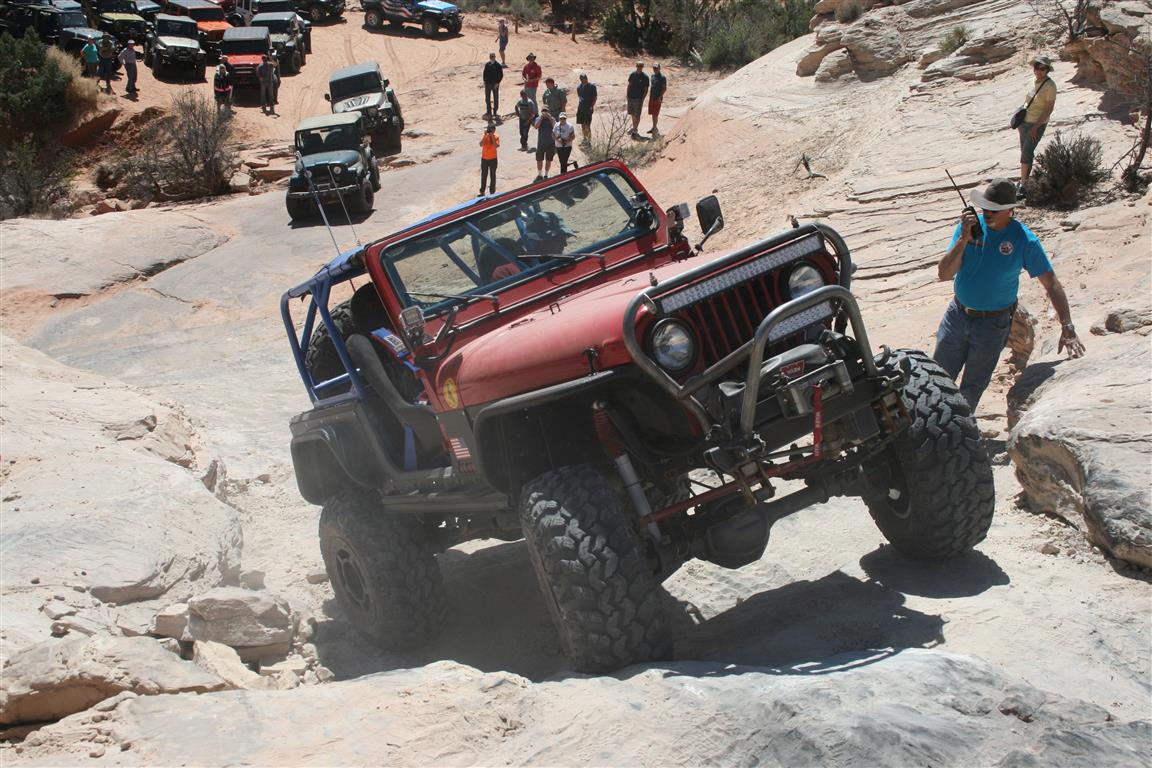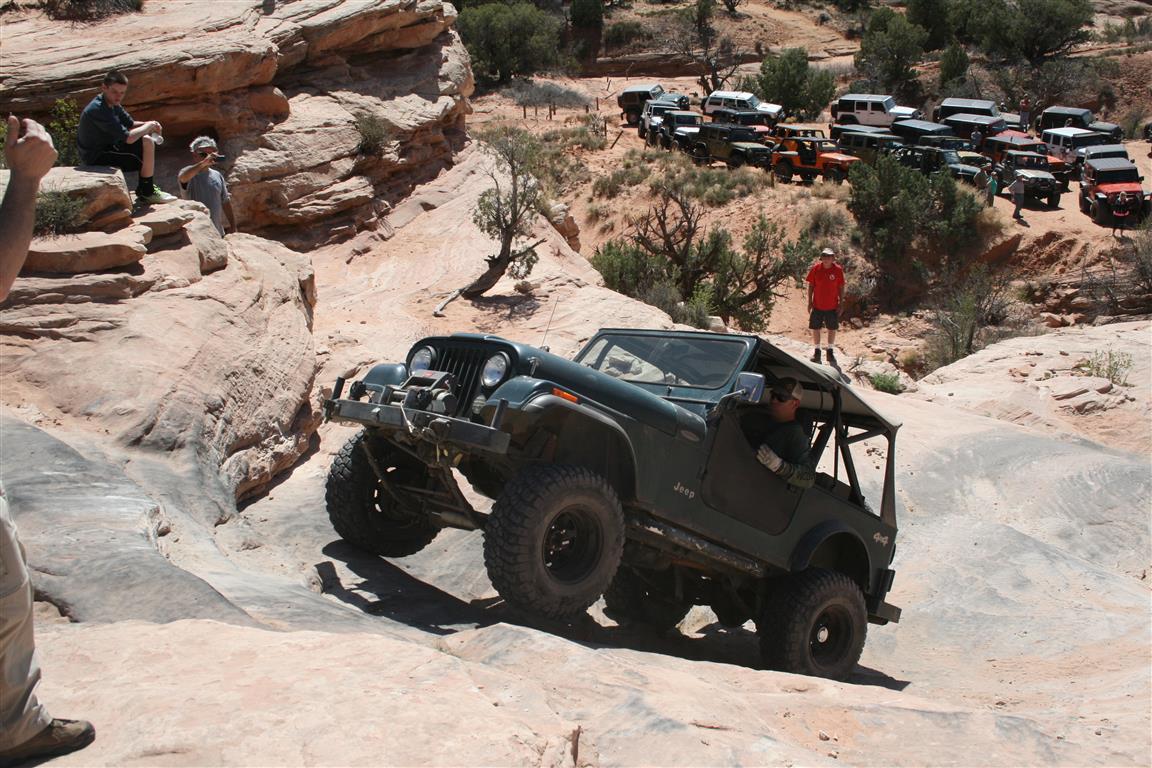 Like the old school CJ7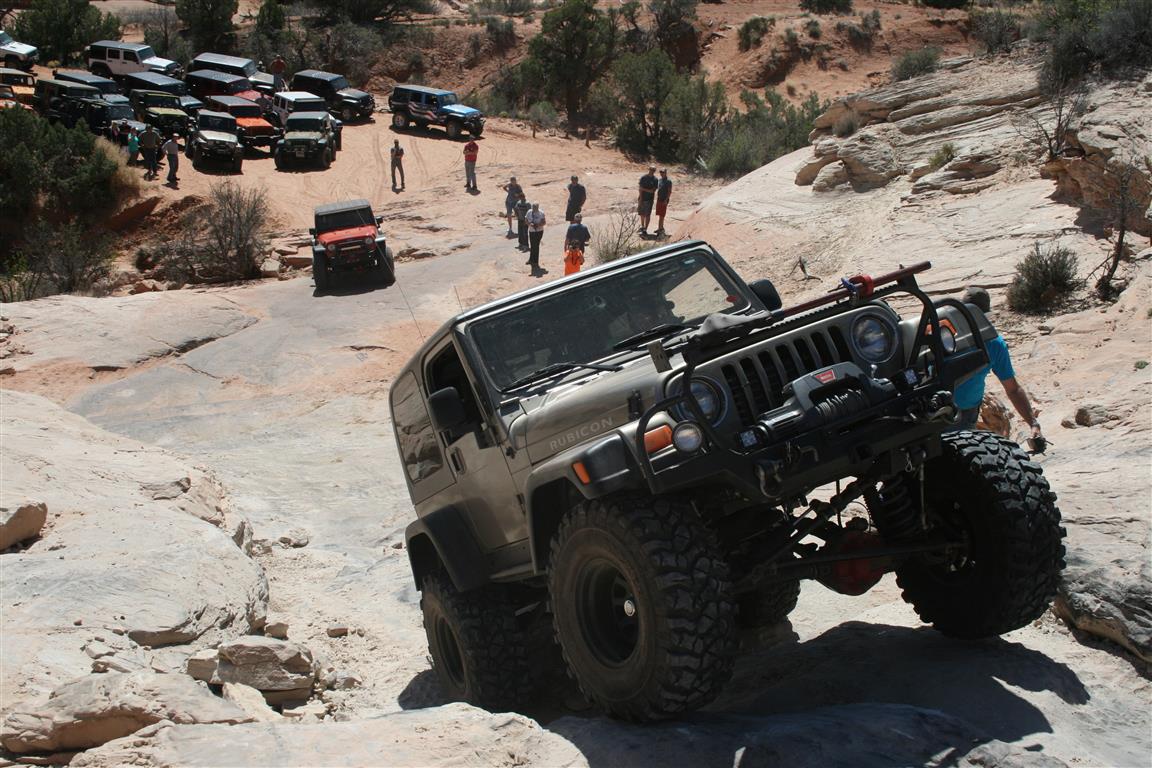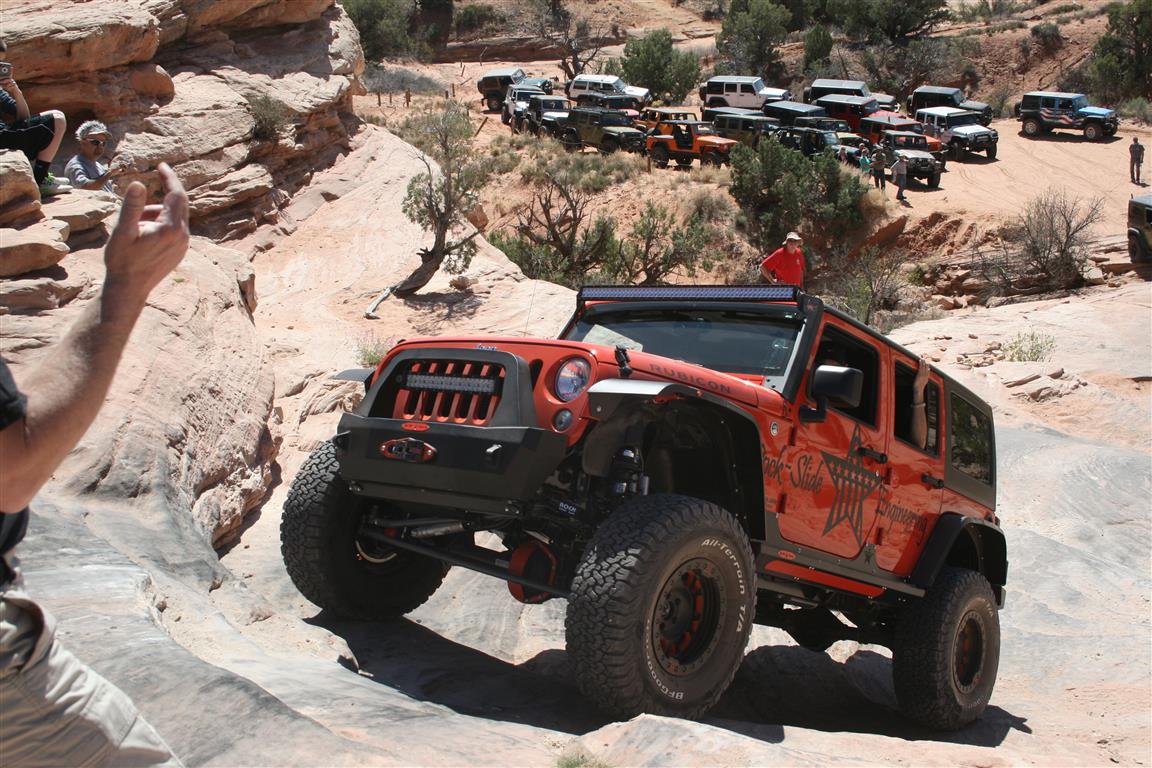 Rock Slide Engineering SEMA show Jeep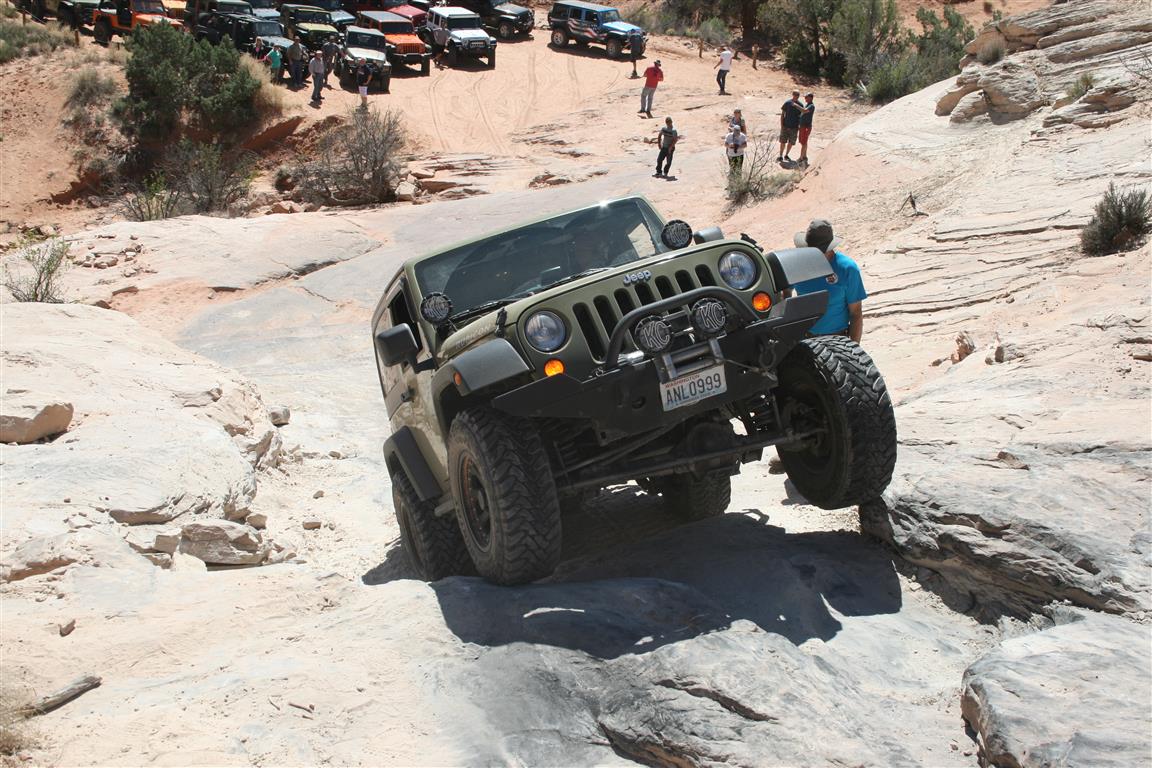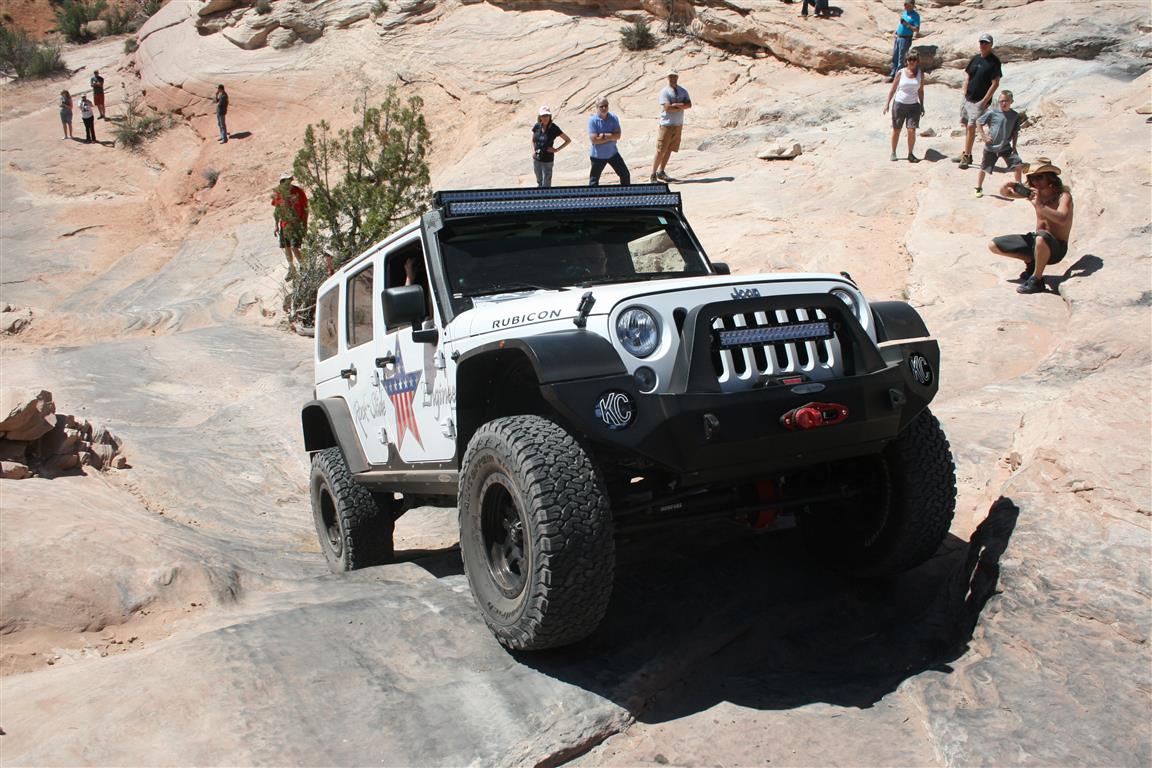 Rock Slide Engineering at Easter Jeep Safari 2015, Backwards Bill trail, March 31, 2015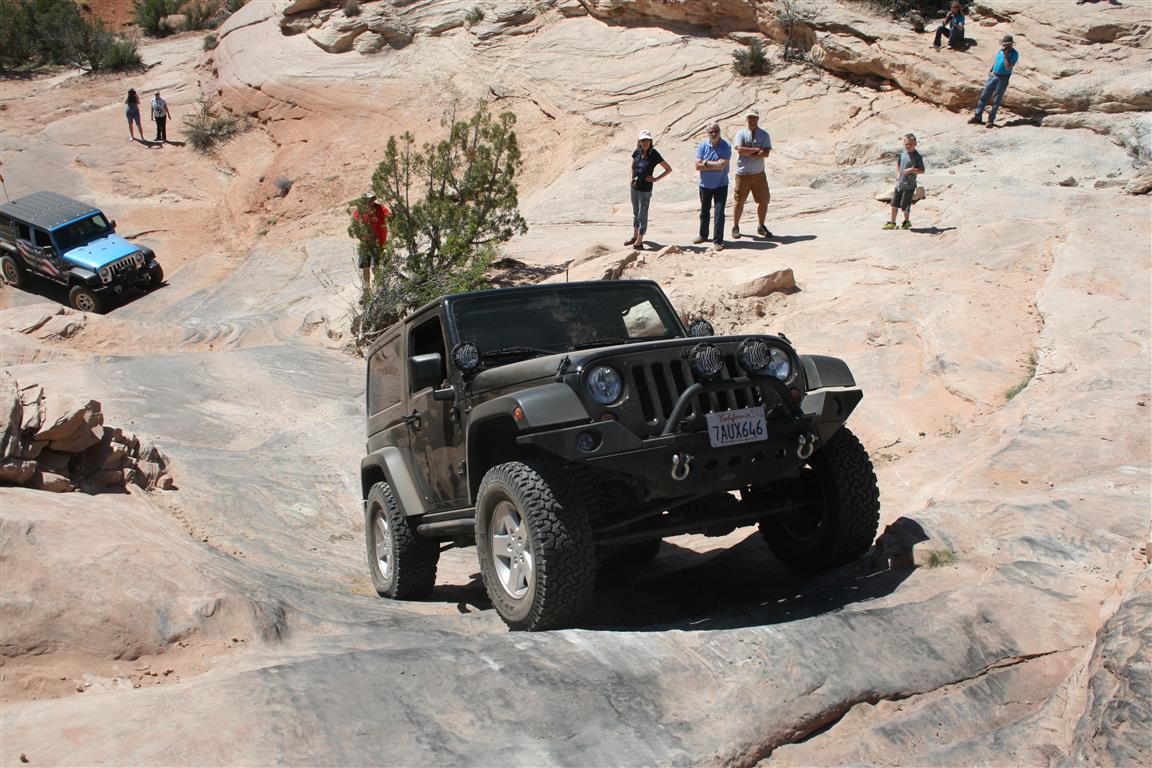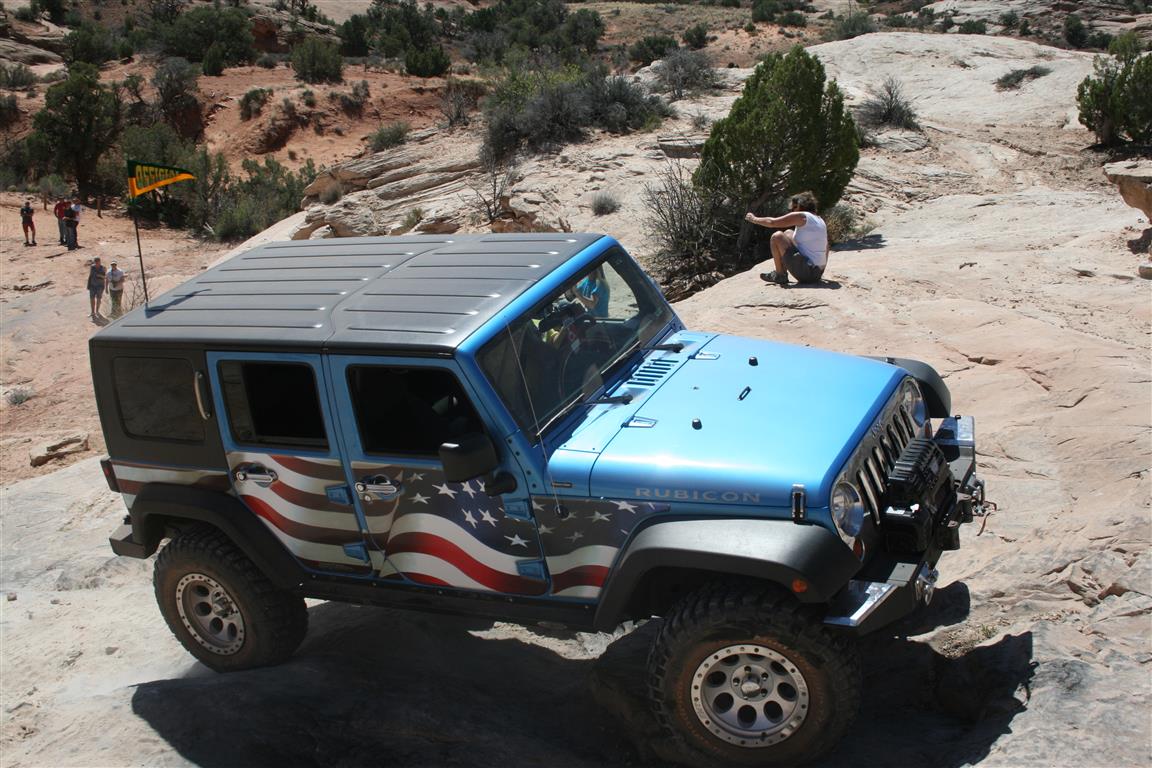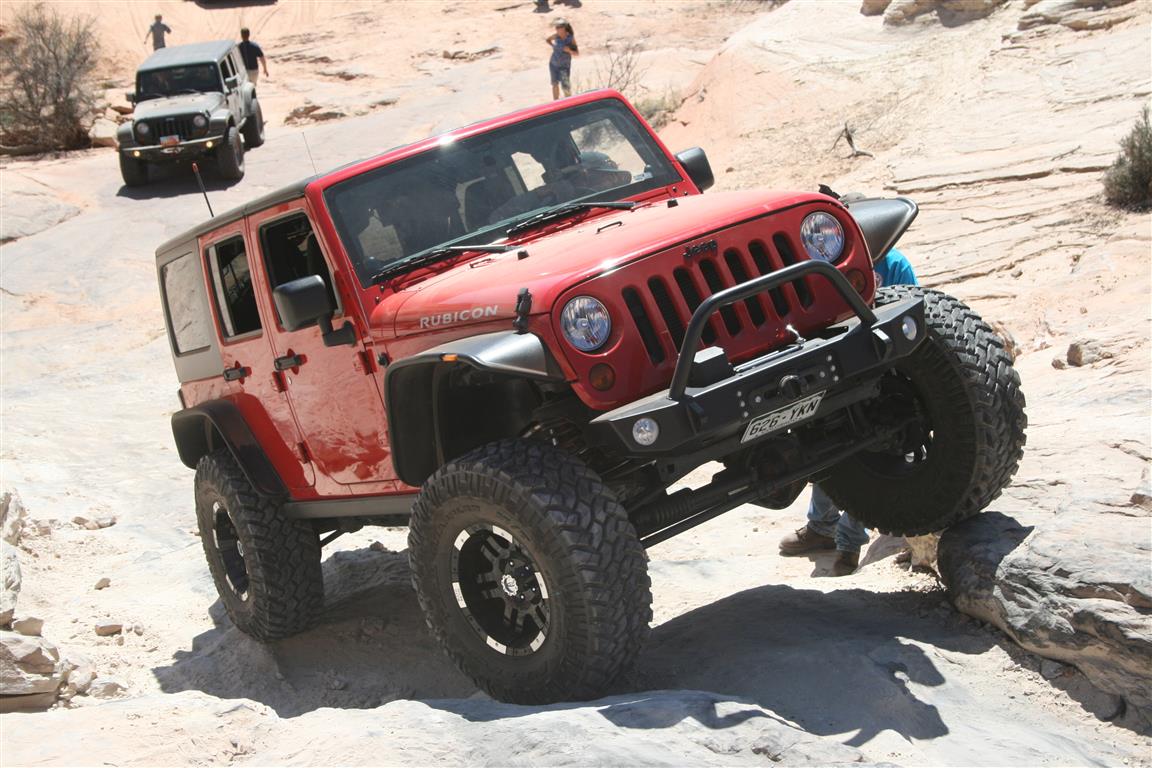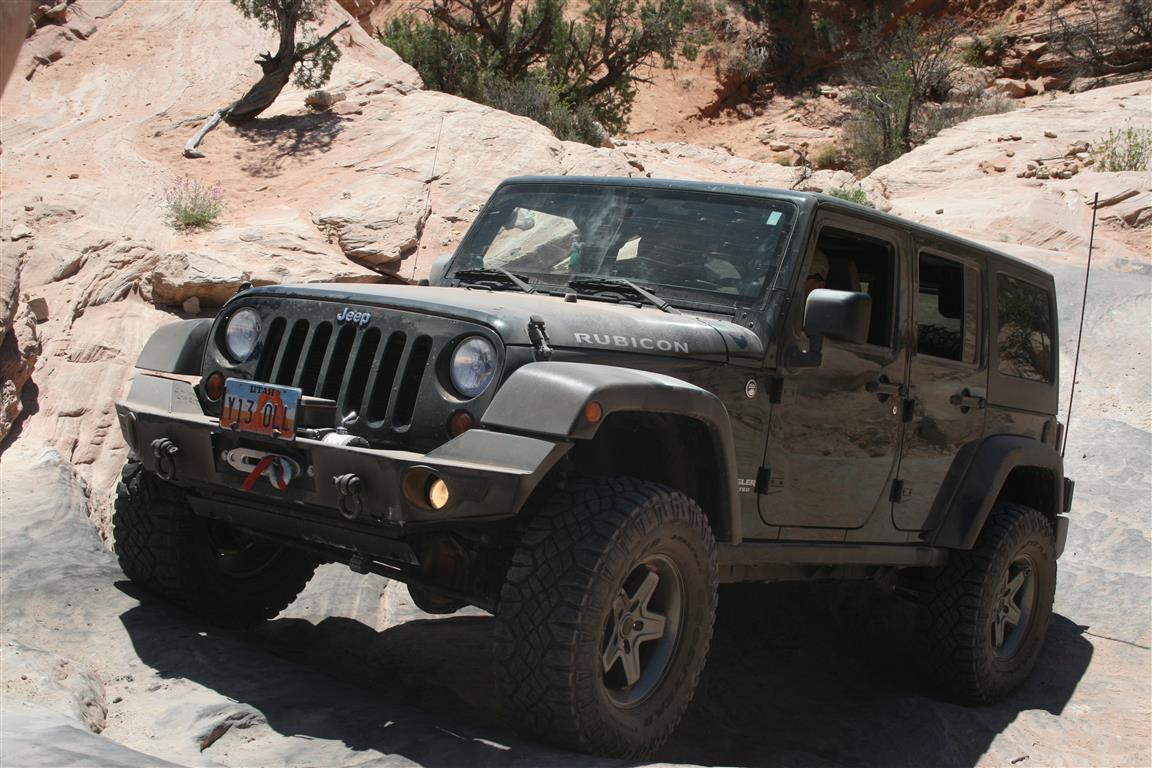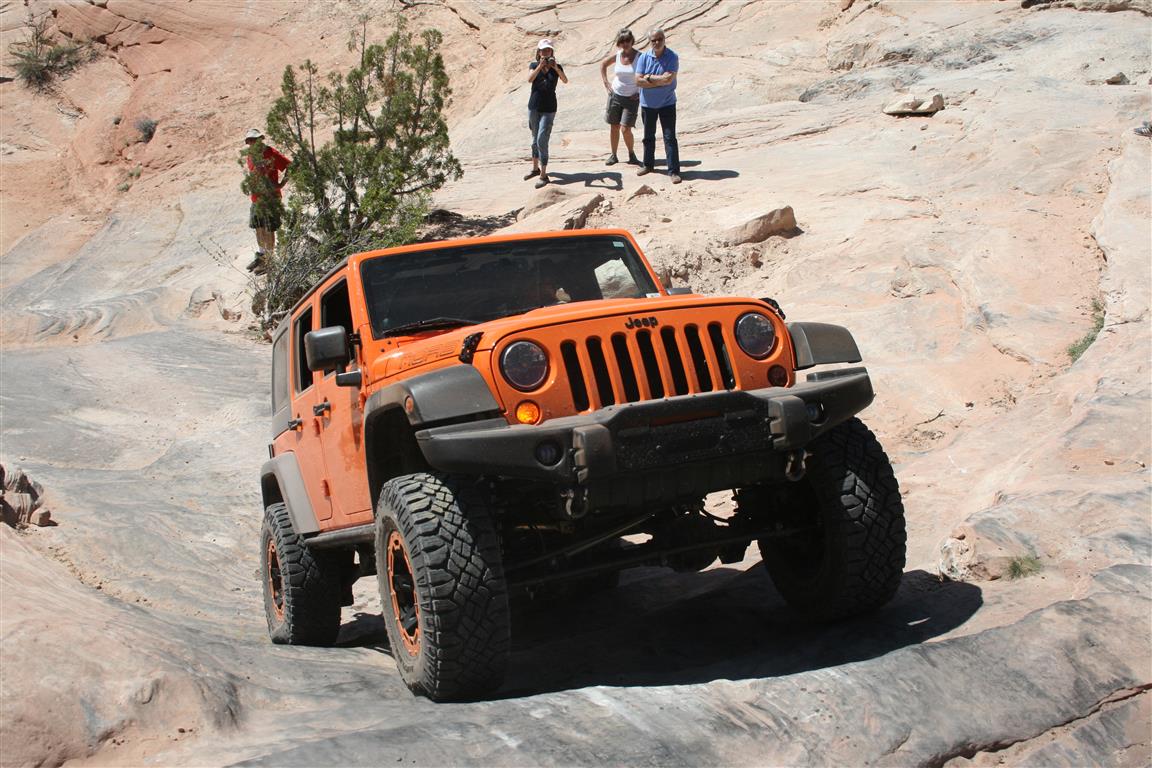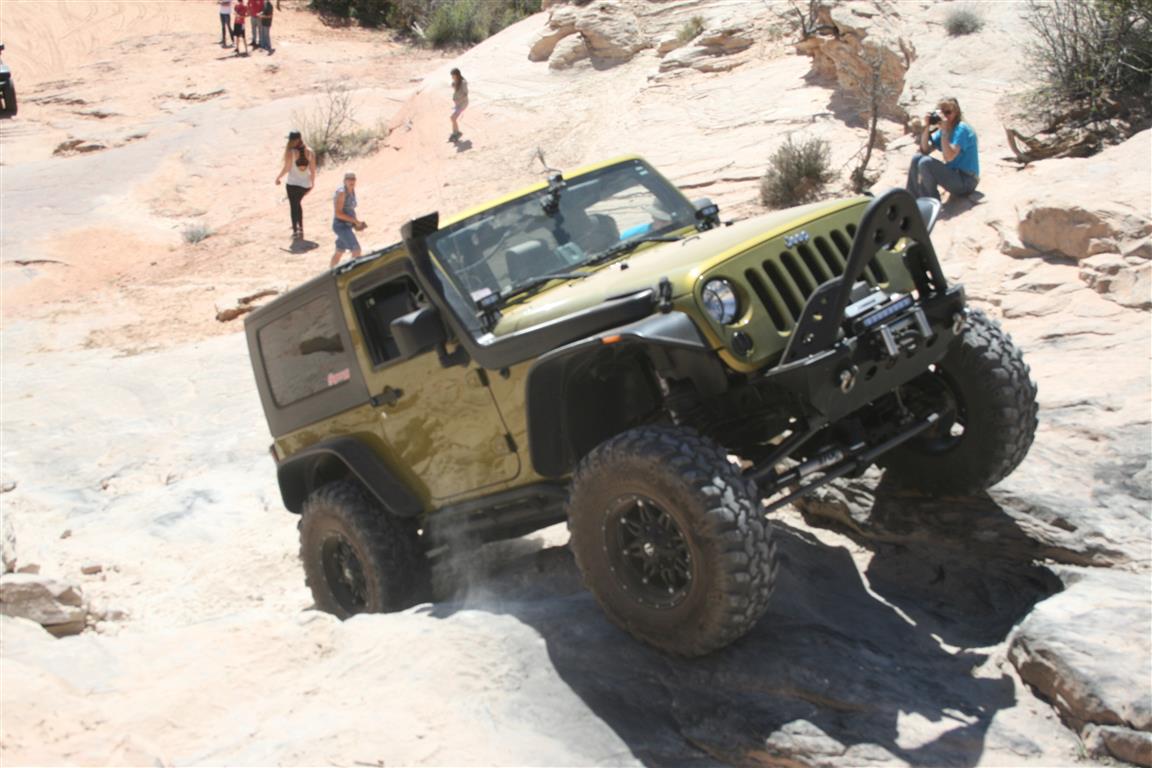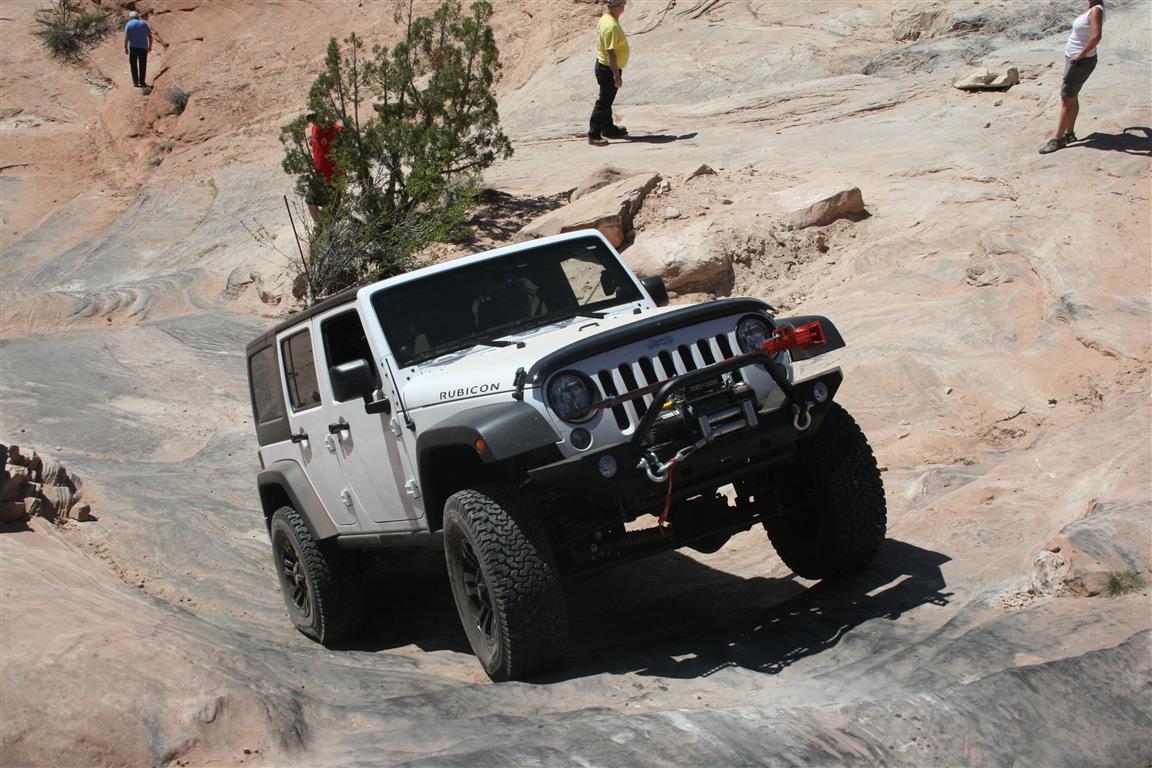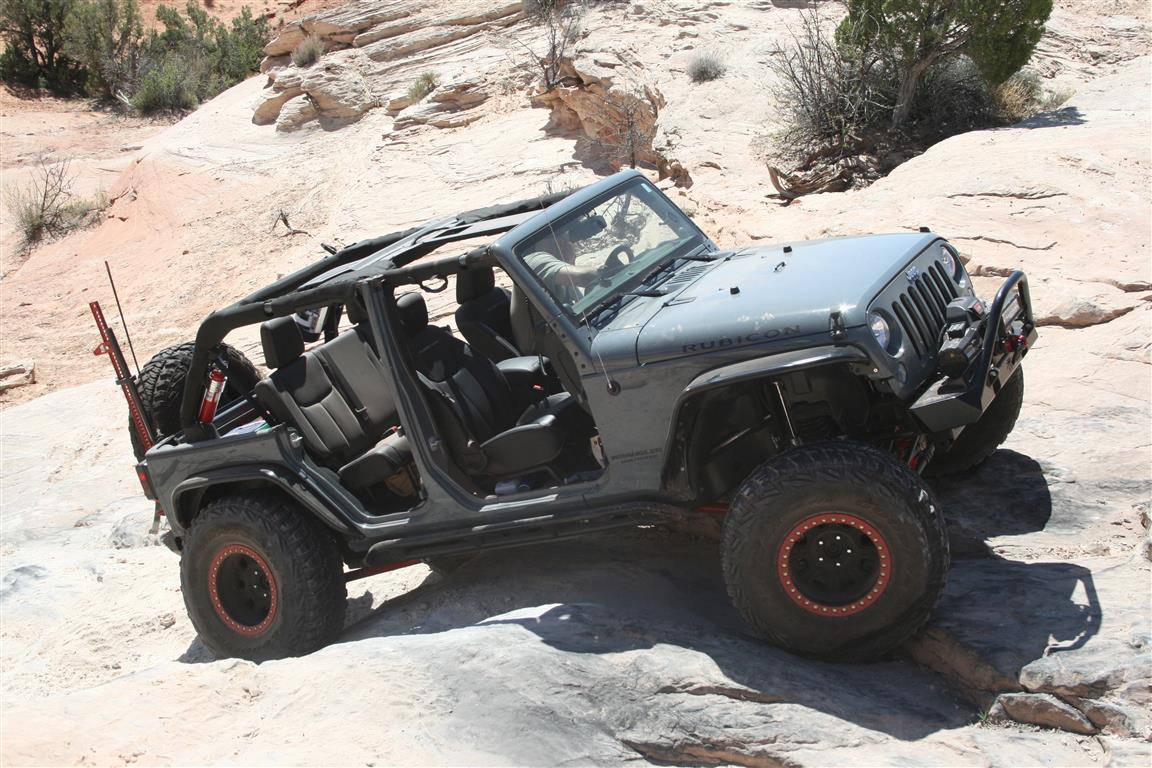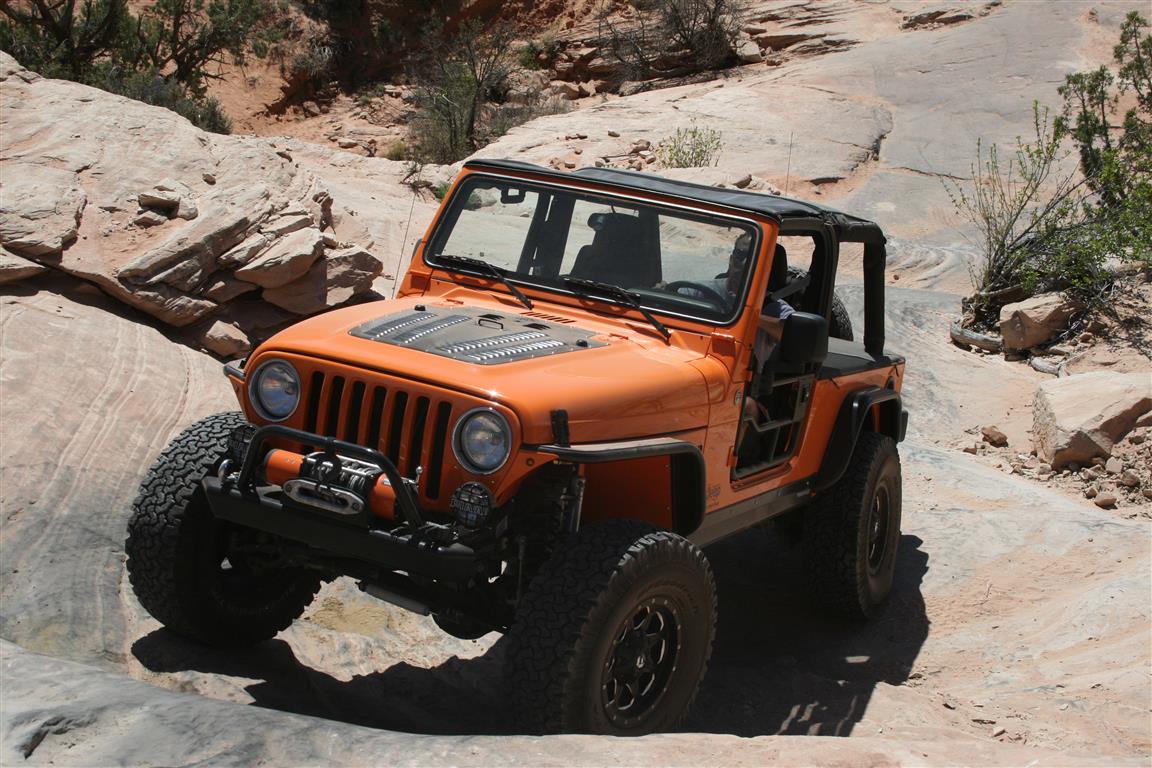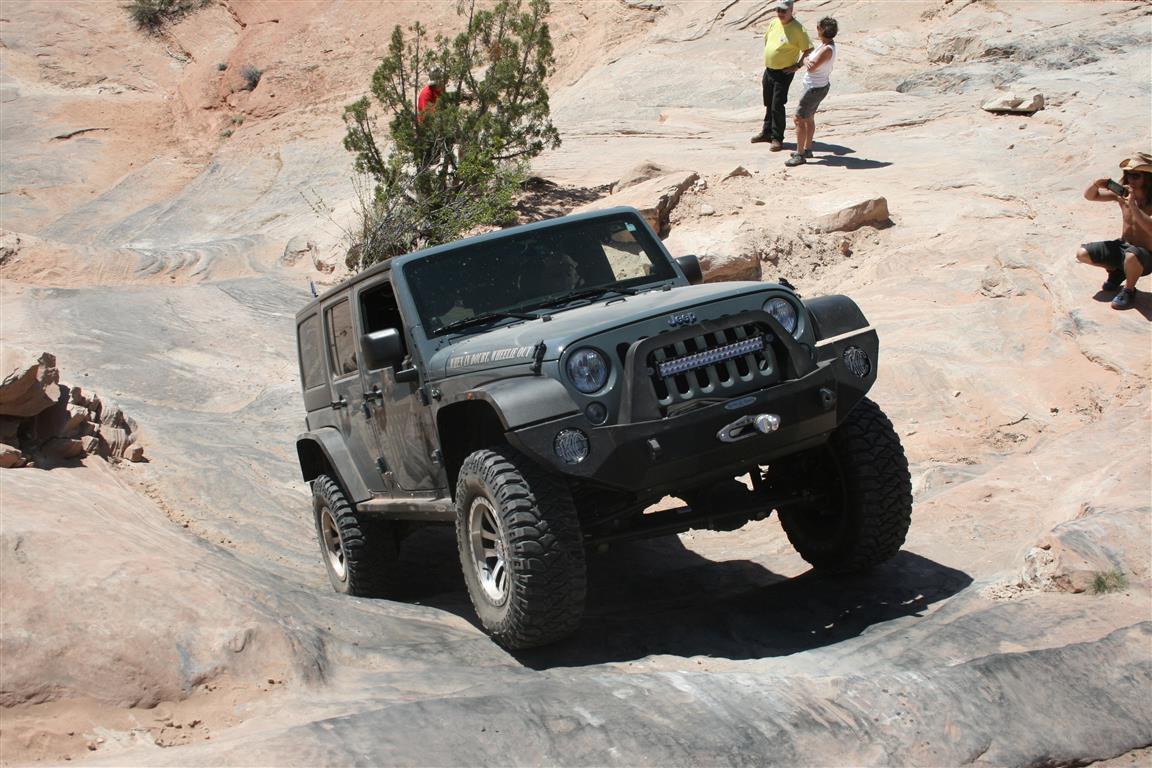 Rock Slide Engineering rig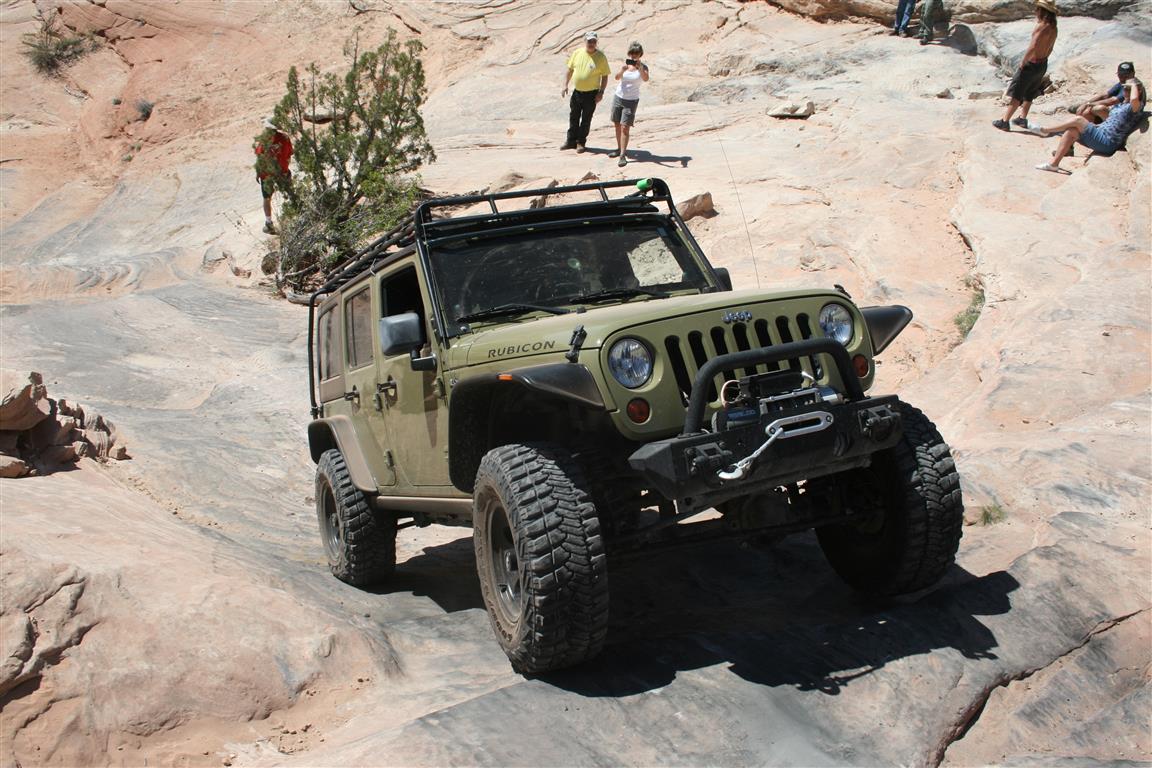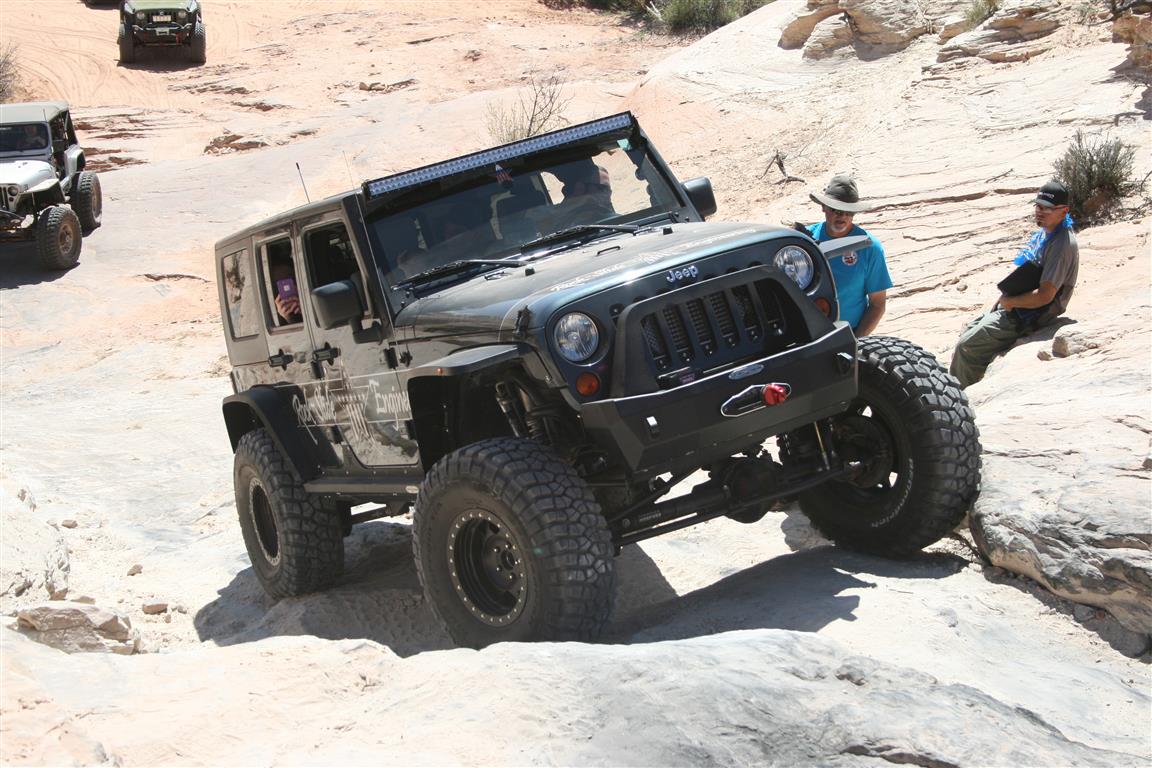 Rock Slide Engineering sponsored this trail. Good showing and done well.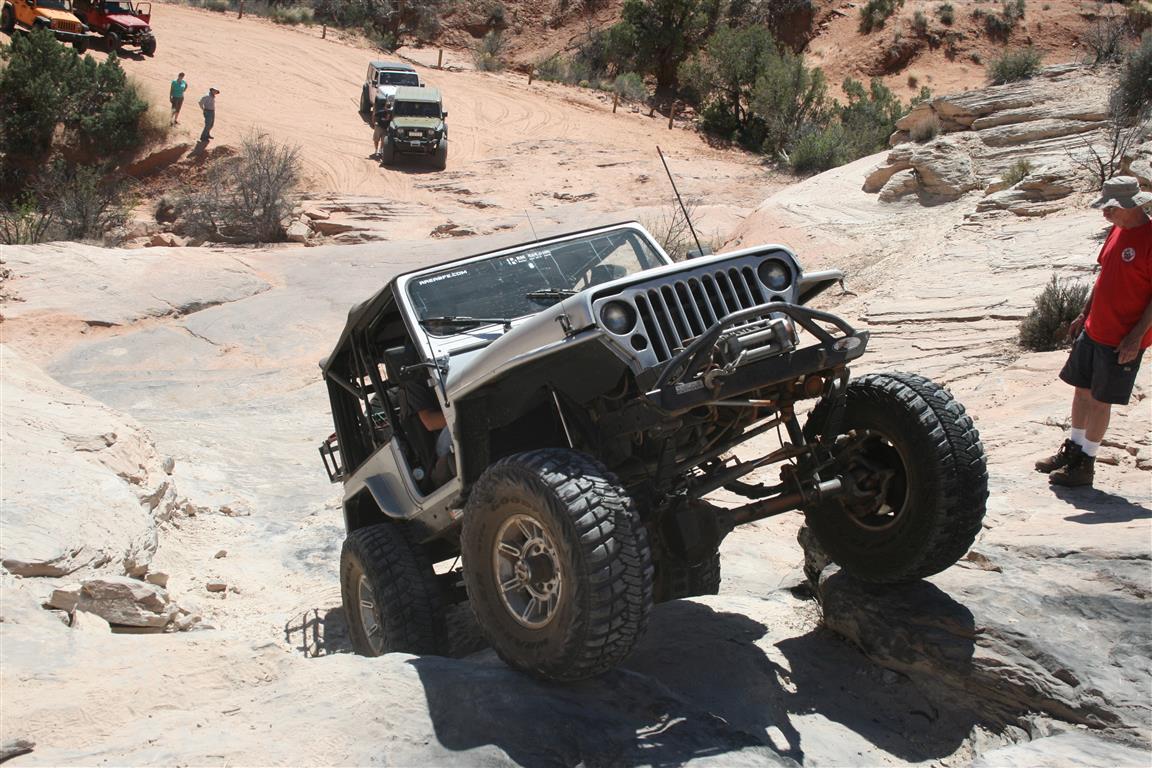 Hey, look at my front shackles.....this is not good.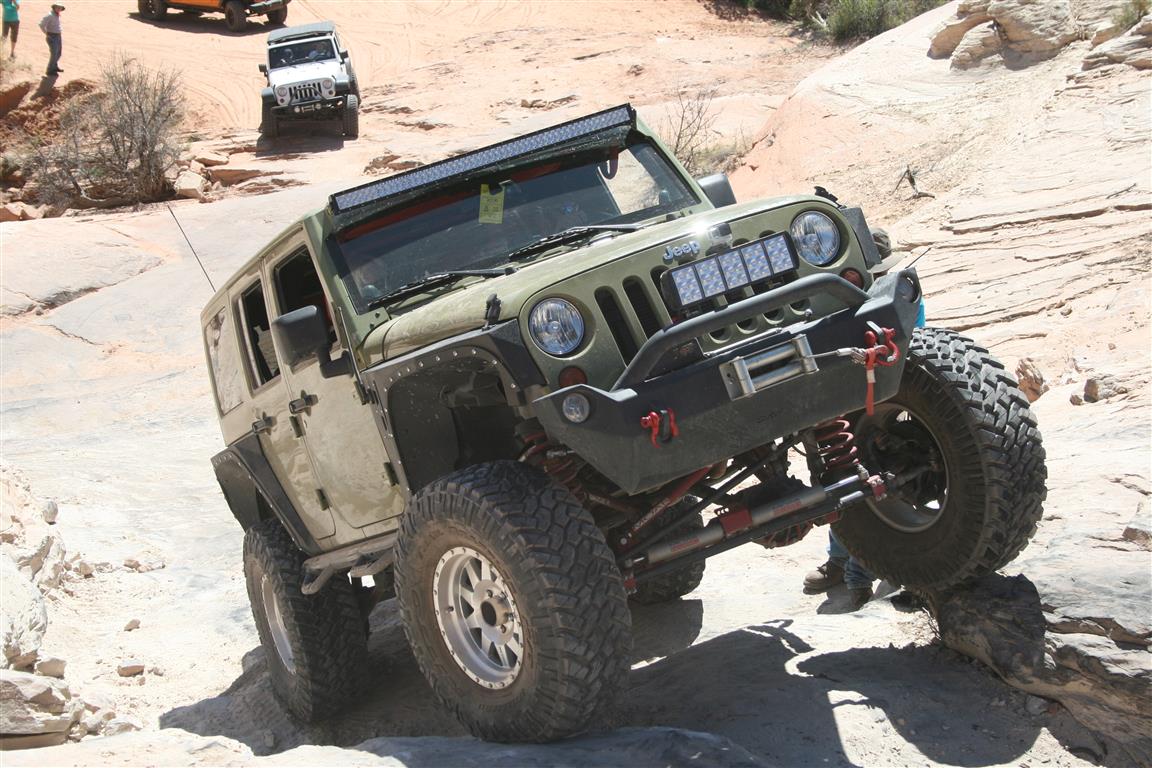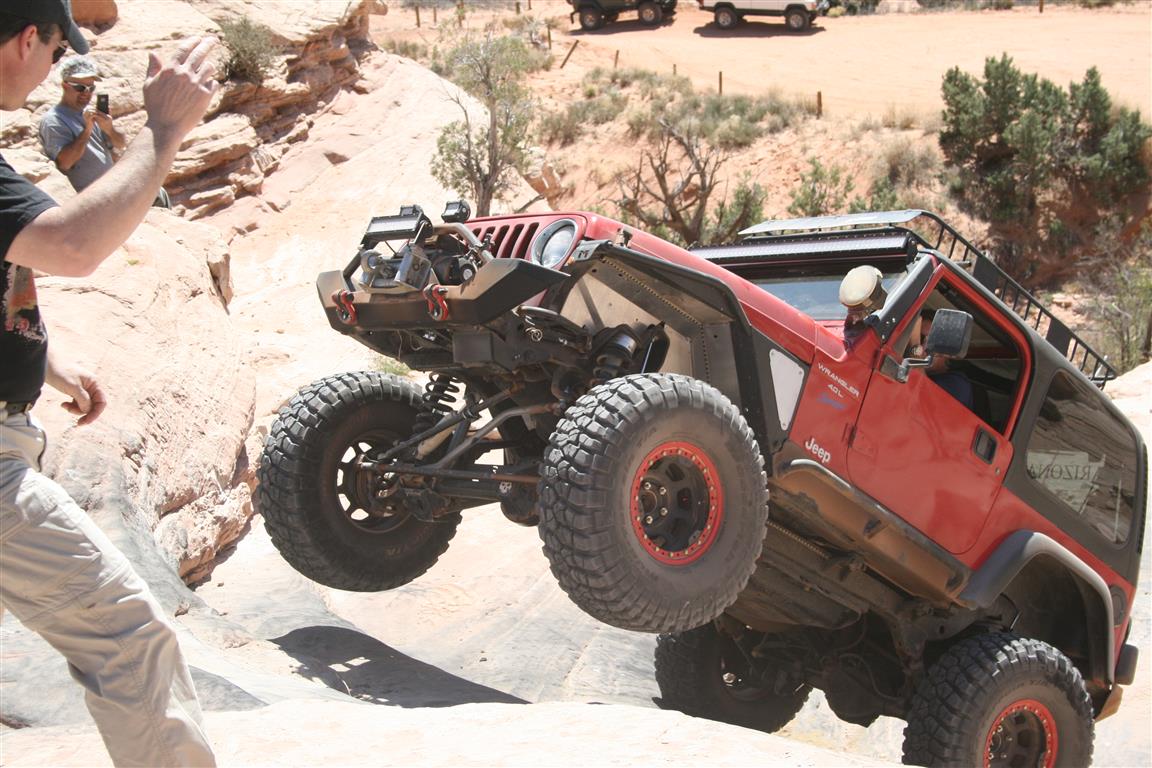 Ummmm....not liking this ride.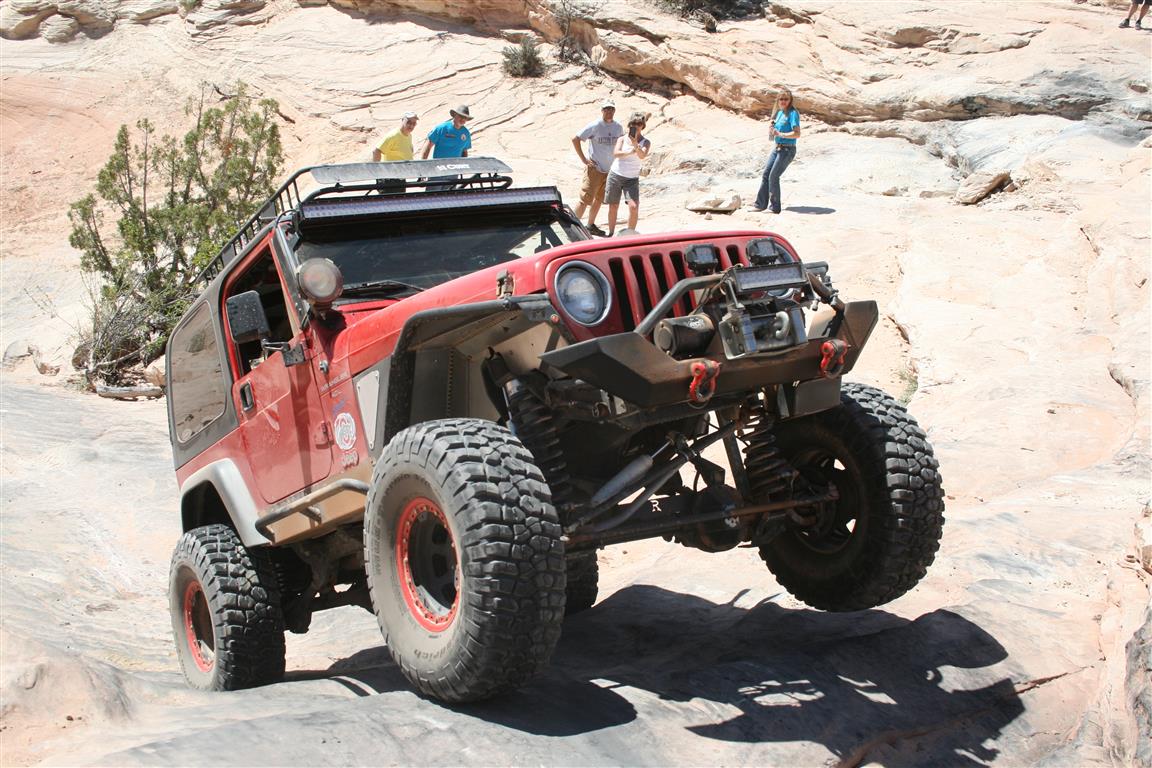 ...and we'll try this line instead.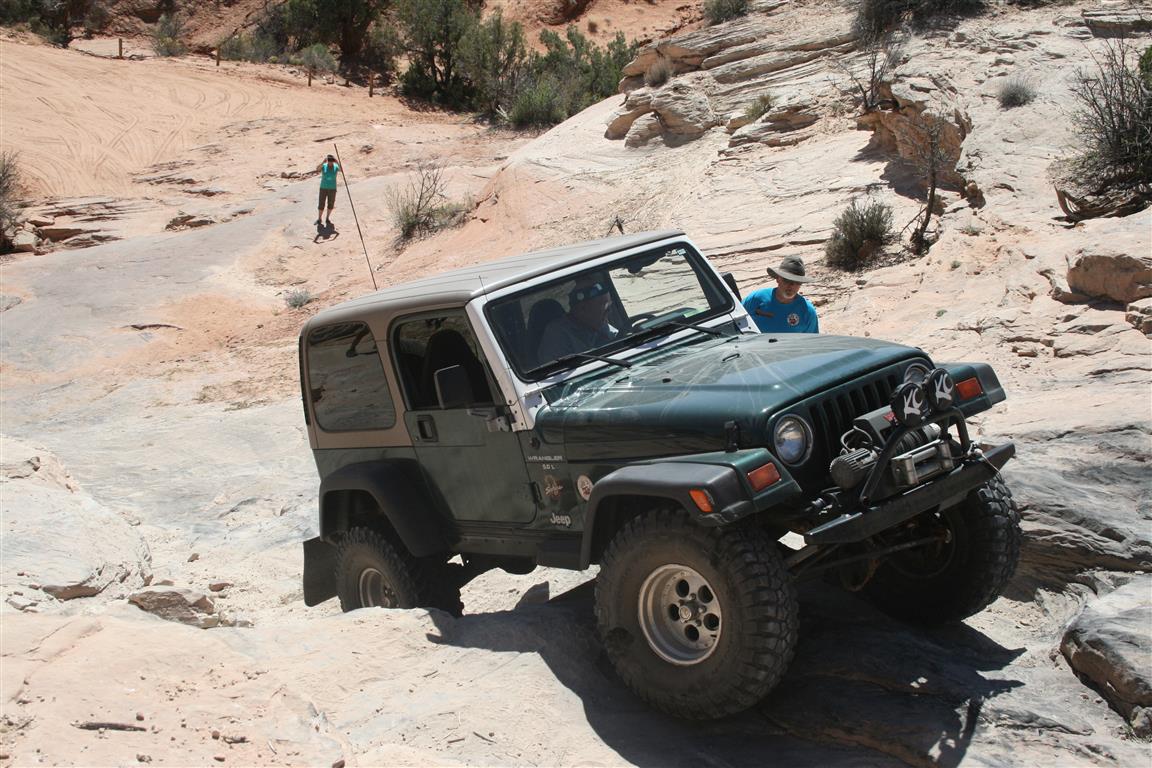 Curious about the windshield story.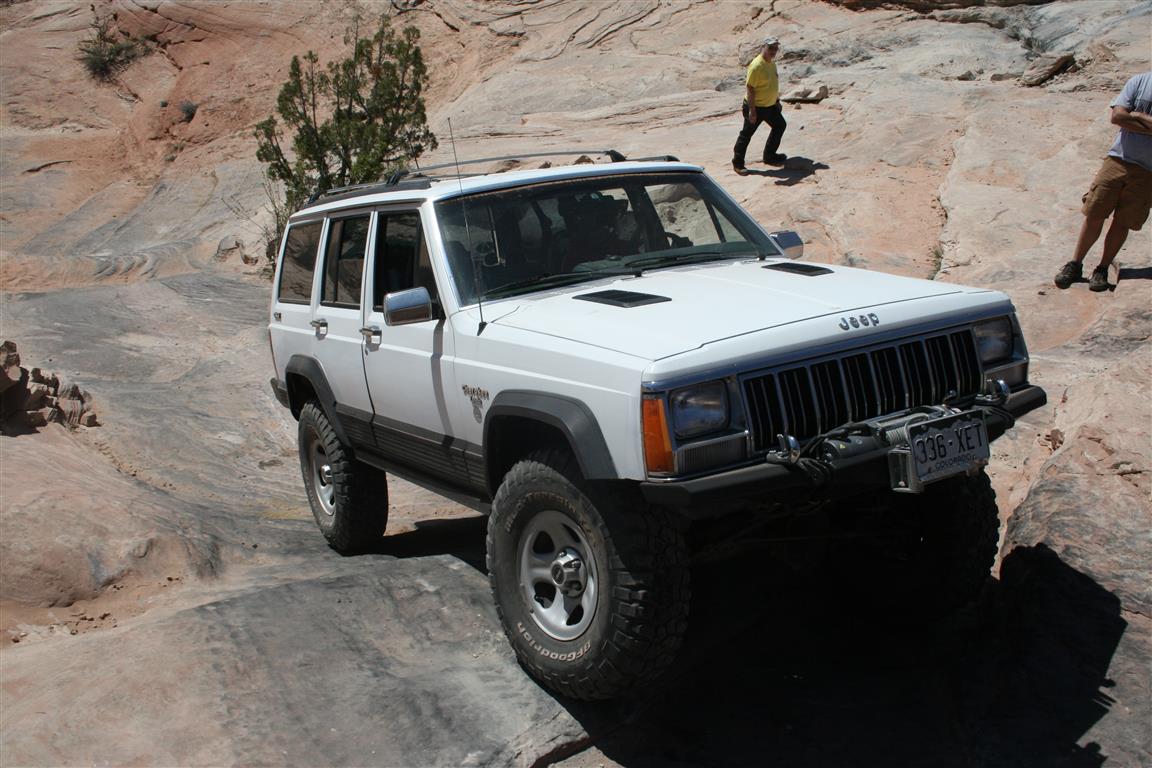 Hey, nice little capable XJ.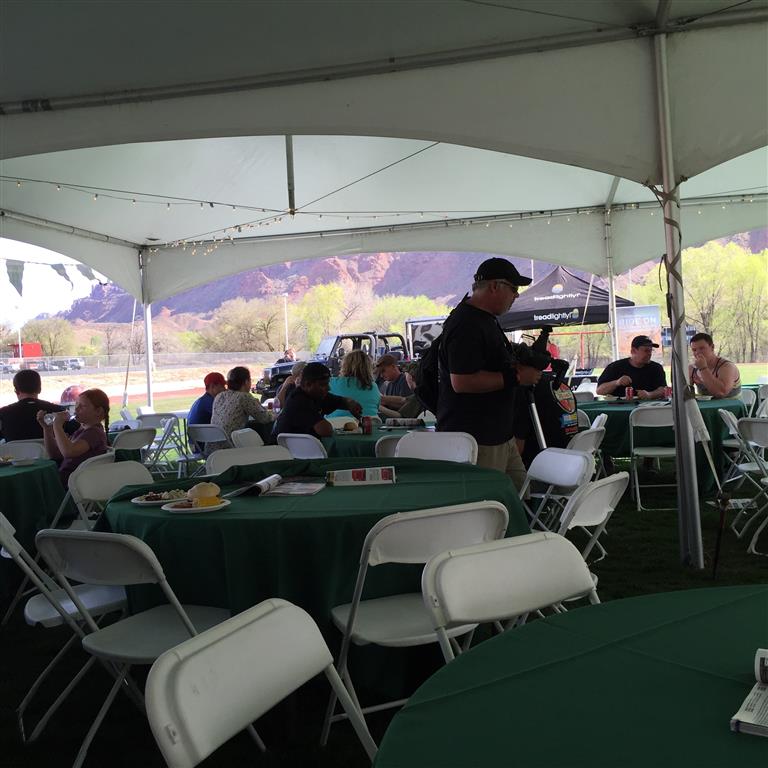 500 Thank yous to Quadratec for the food. Really hit the spot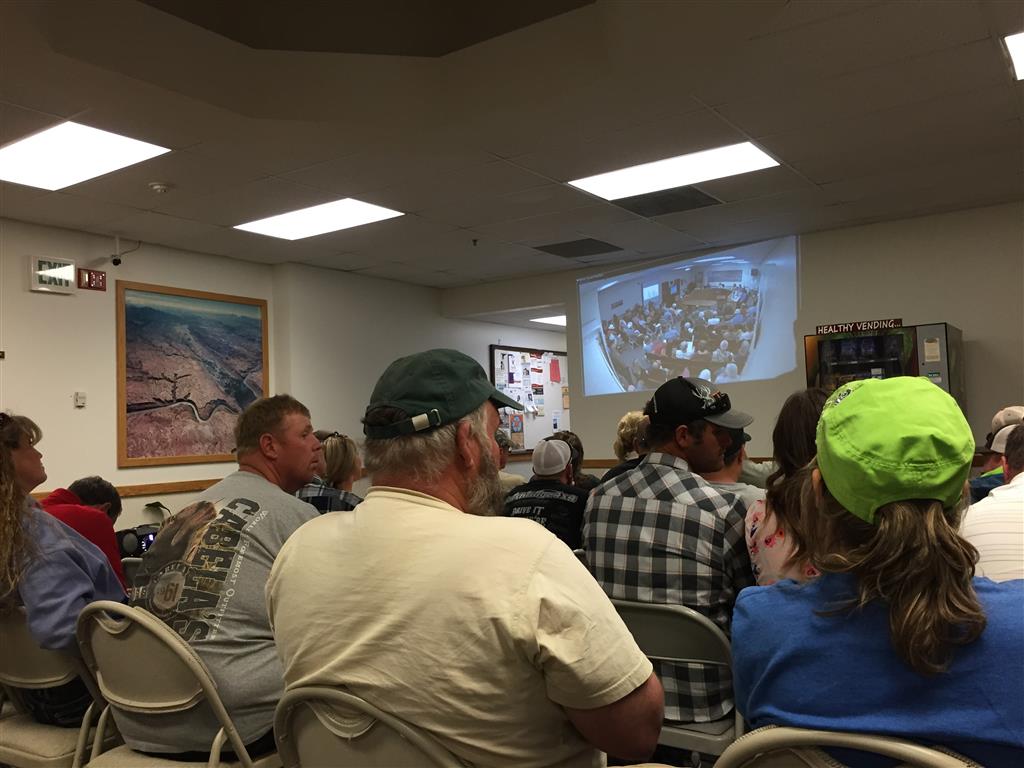 Grand County Council meeting.
Wednesday, we get to really try to fix my Jeep