My wife decides to head down to the 2015 RR4W Christmas party with me. Amazing views with the snow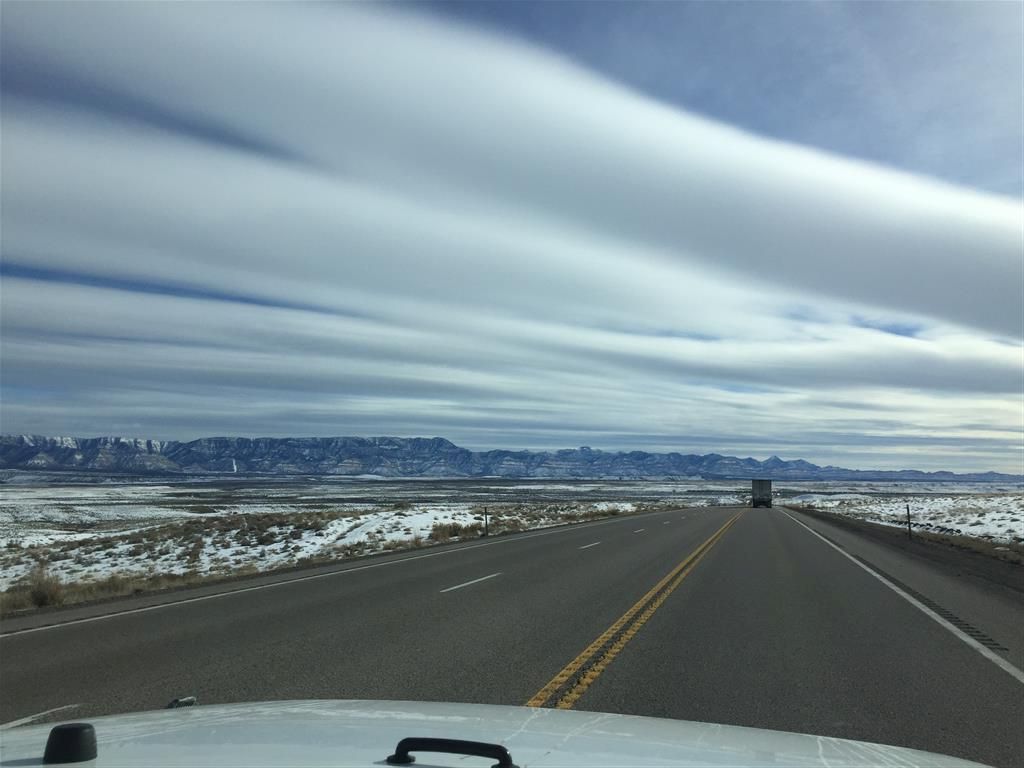 Usually I'm driving through this area and it's a desolate but beatiful place. The snow just adds a lot of color and depth to the terrain. REALLY cool. Odd that you'd have this type of cloud cover.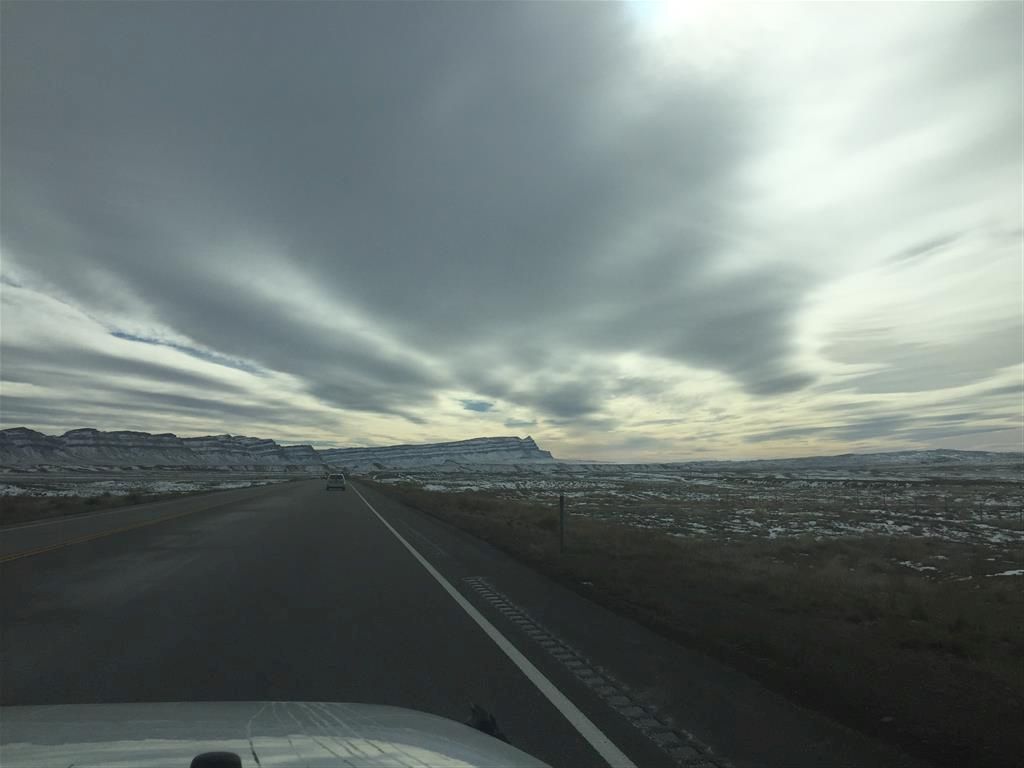 This is just about surreal as we are getting out past the Woodside area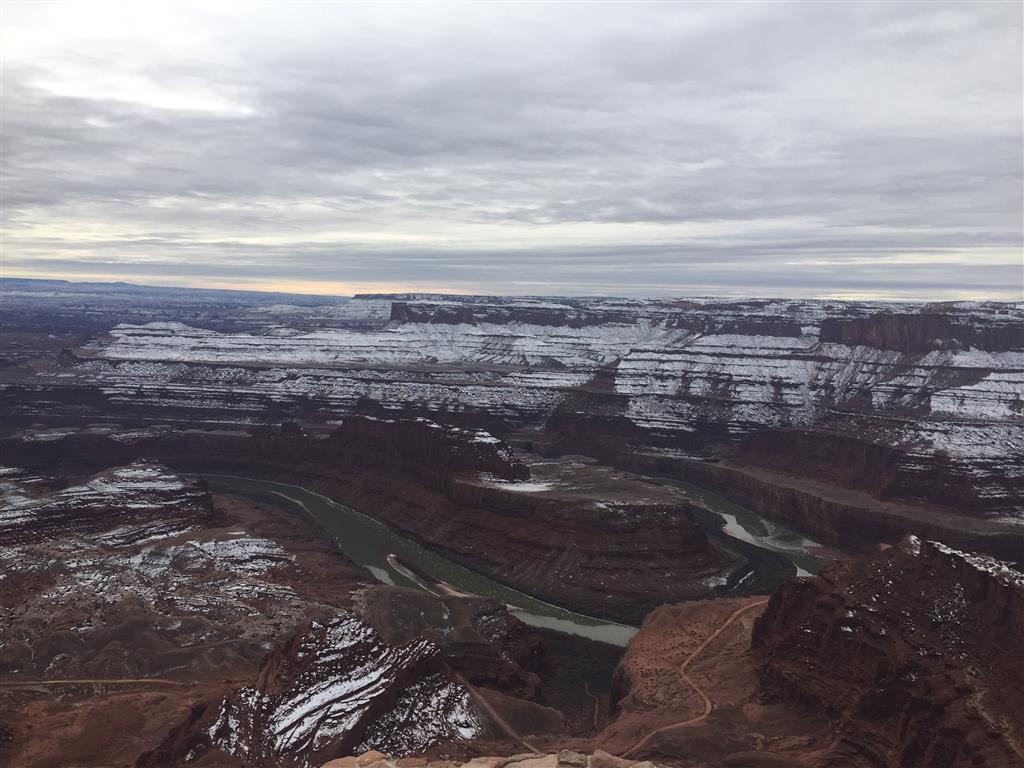 Dead Horse Point was pretty amazing but COLD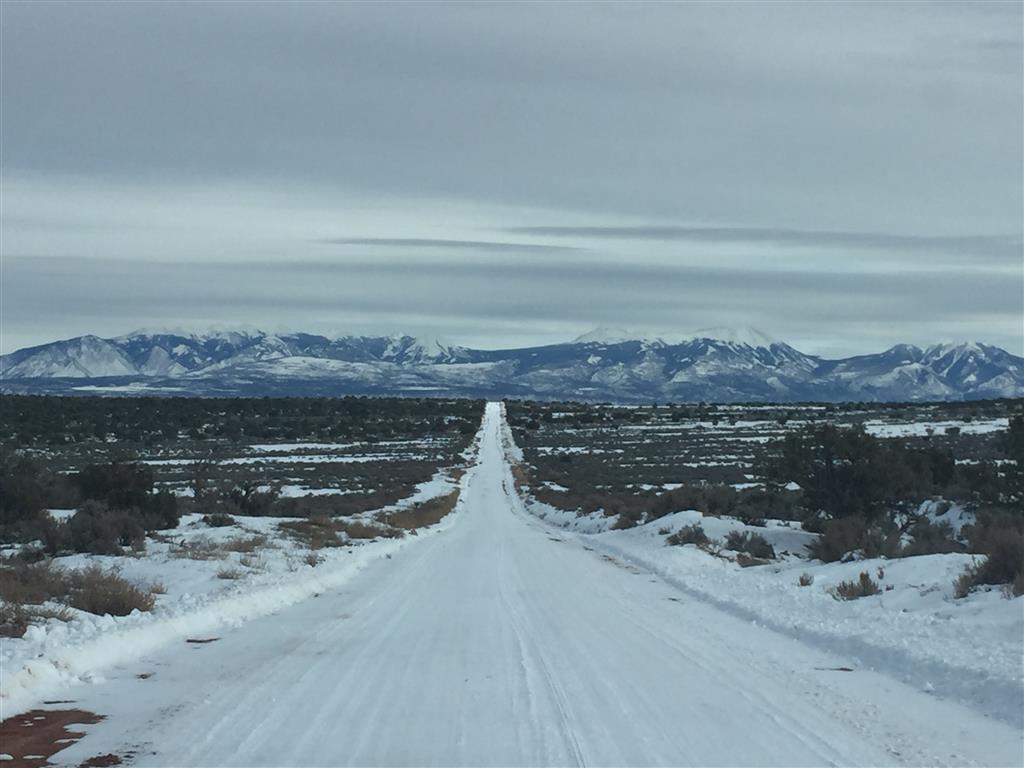 My favorite way to get to Moab from Dead Horse is through Long Canyon. Long and snowy road with the LaSals in the background. Good stuff!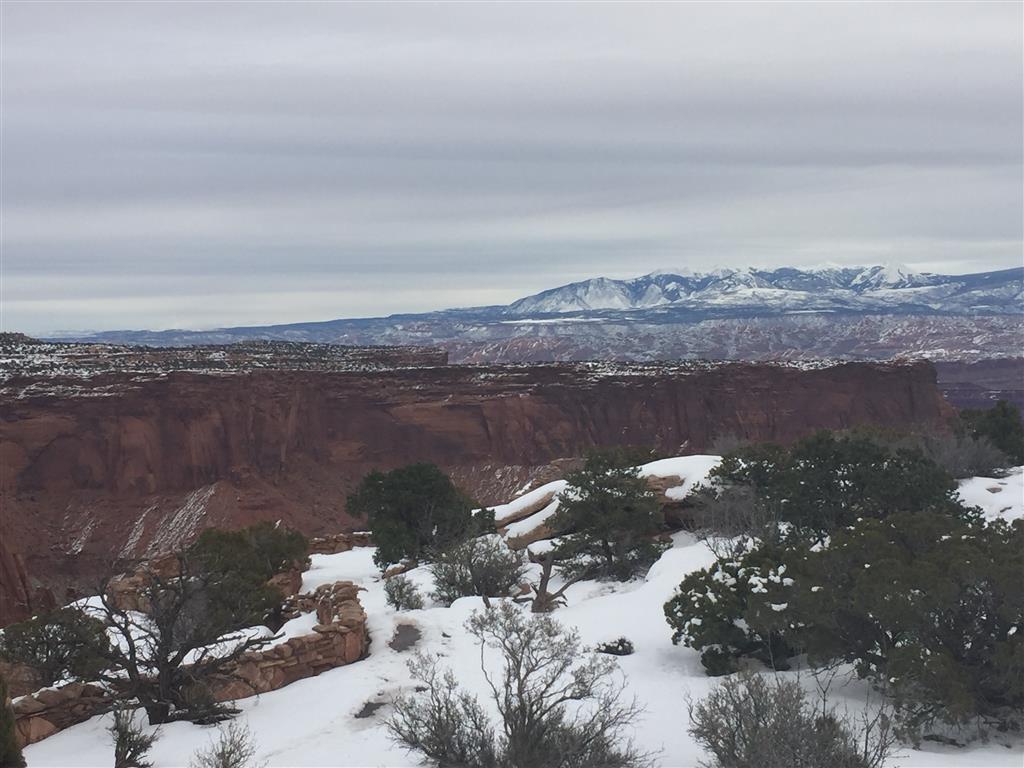 I believe we stopped at the top of Long Canyon. Maybe Marnie was taking a picture while we were slowly moving but I'm JUST about to notice we are not following anyone elses tire tracks any longer. They stopped about 100 yards ago. My wife is non-Jeeper and I really try to respect that. We did make the commitment to go down Long Canyon from here but I told her I think it best after we went down to the switchback. I don't think she'd like going up and we had good traction going down the hill. We just had to pick our way very carefully and deliberatly as we went.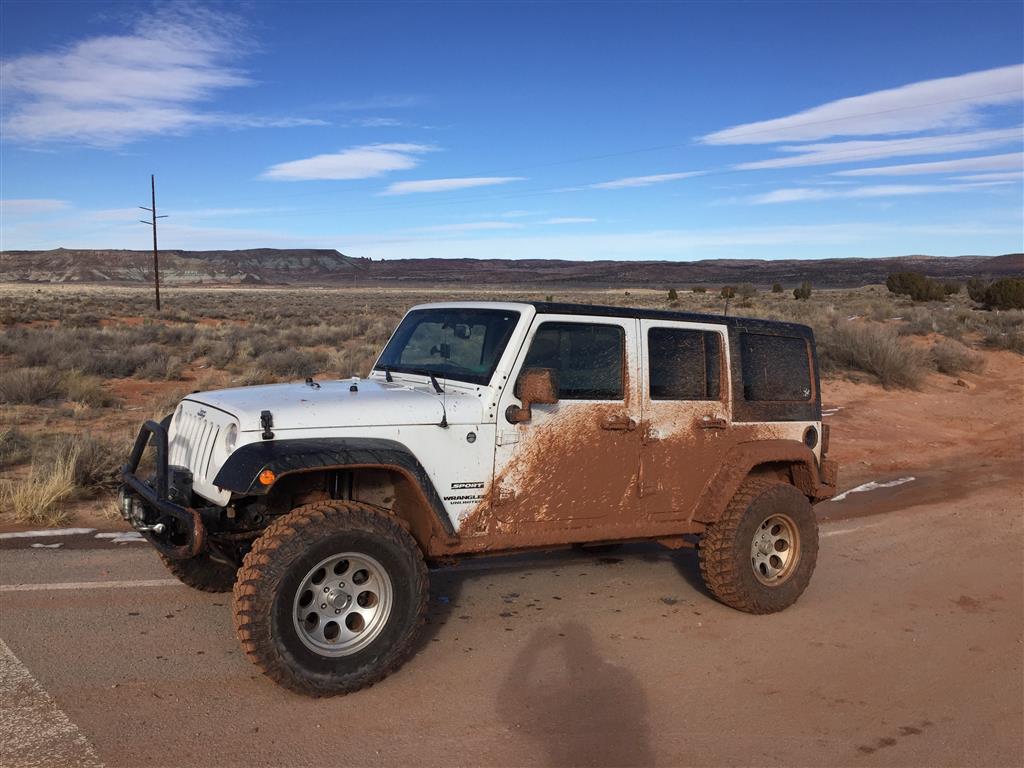 The next day we ran Tower Arch trail in Arches Park. It was still a bit muddy but Marnie was in better sorts with that trail. I need to do something about the mud from the front tires. It's a disaster