JU Moab Run 2007
http://www.jeepsunlimited.com/forums/showthread.php?t=753436
Tuesday, April17, 2007
A little group on Pritchett. We had a little drama, a lot of fun and mostly kept the rubber side down.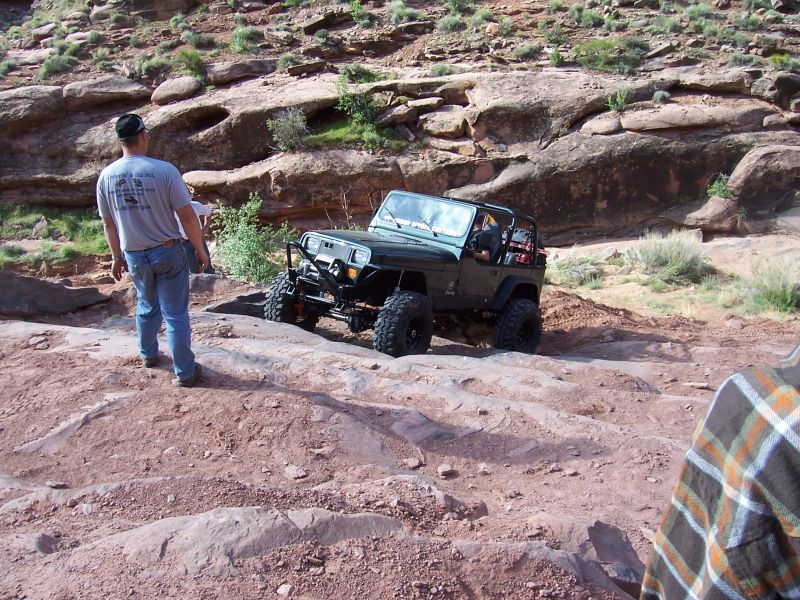 A nicely setup YJ with full width axles. The Swampas looked a little new and weren't quite hooking up, but a nice, well done rig.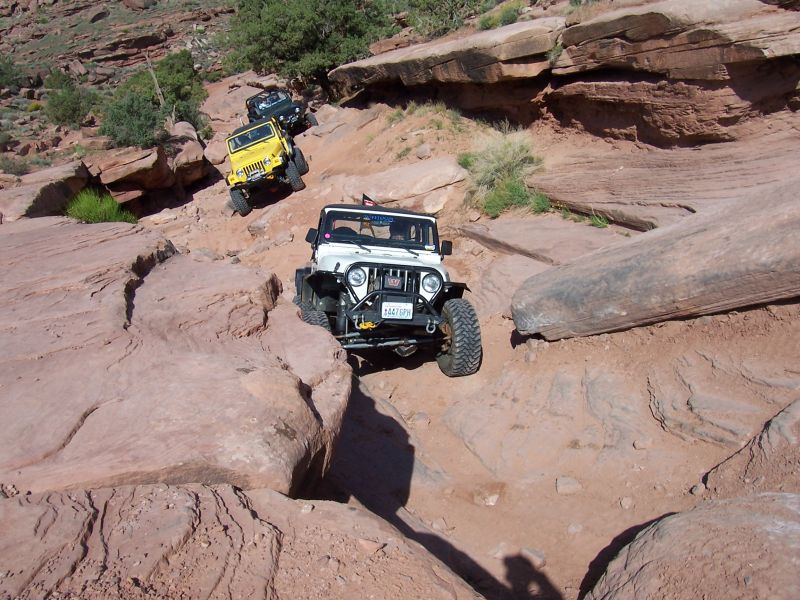 More from our cinema department.
That cool little wash in Pritchett.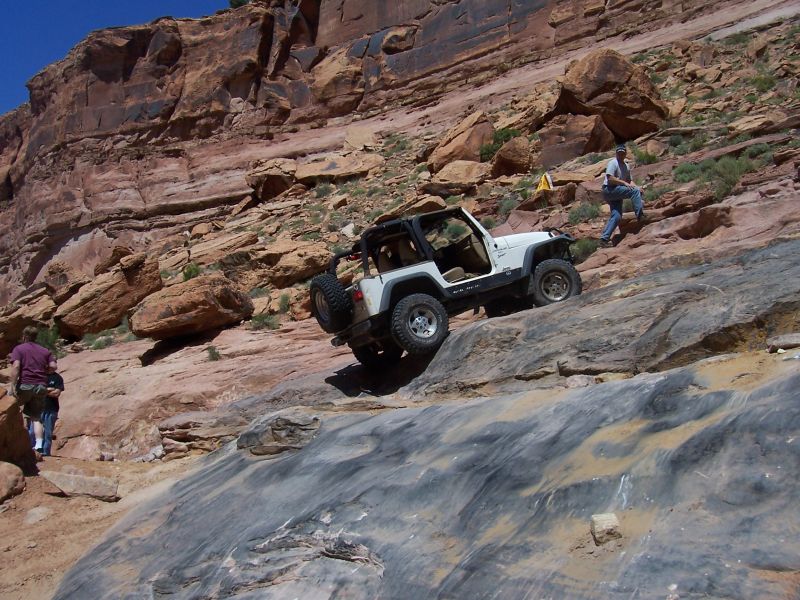 The 'non-obstacle' below Rockpile.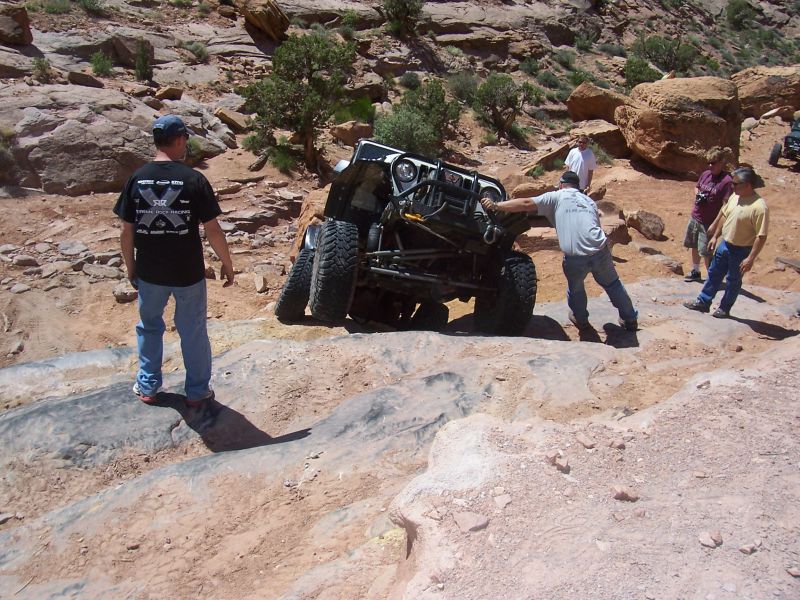 Some drama on the 'non-obstacle'.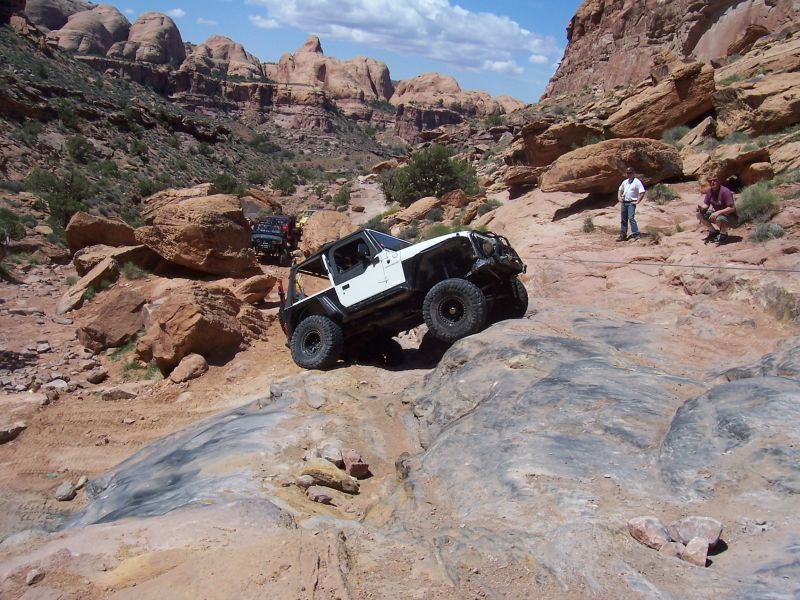 A little T-Max cable to help with the 'drama'.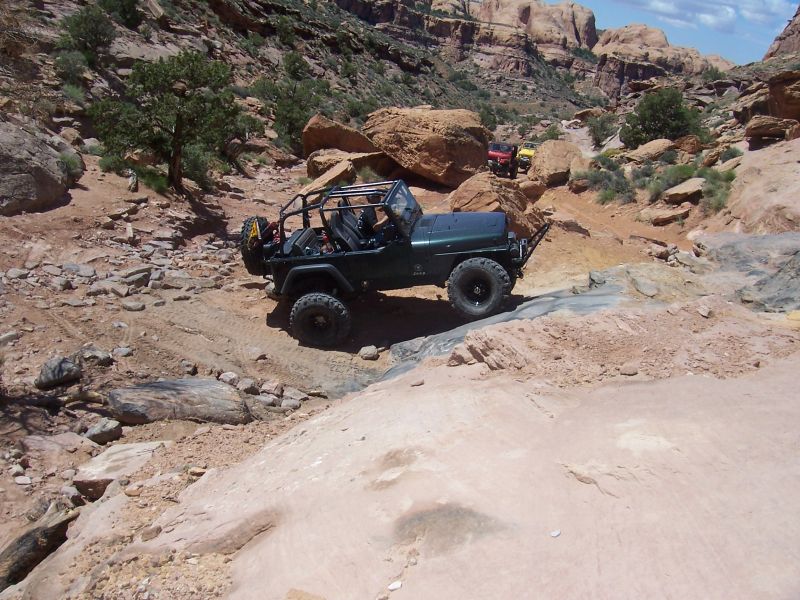 Nice setup.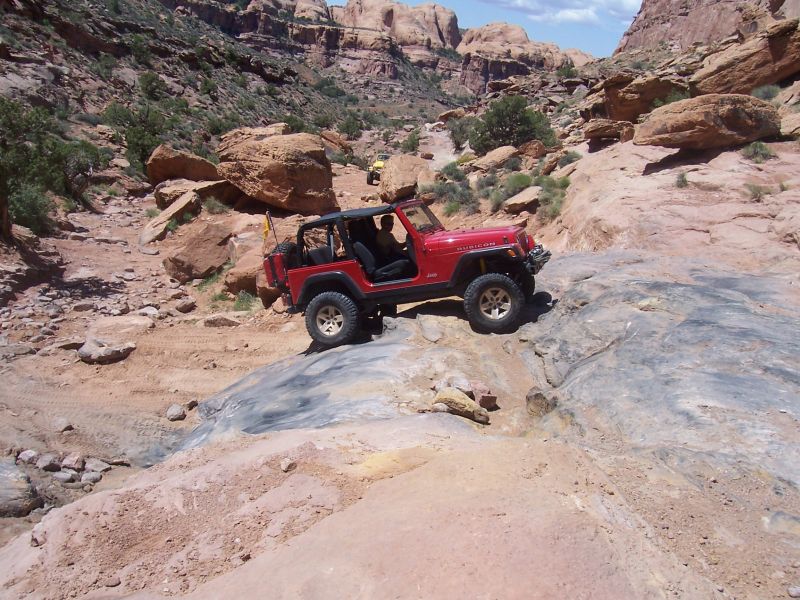 Greg in his Rubicon. My younger son Eric, wants a red Rubicon now.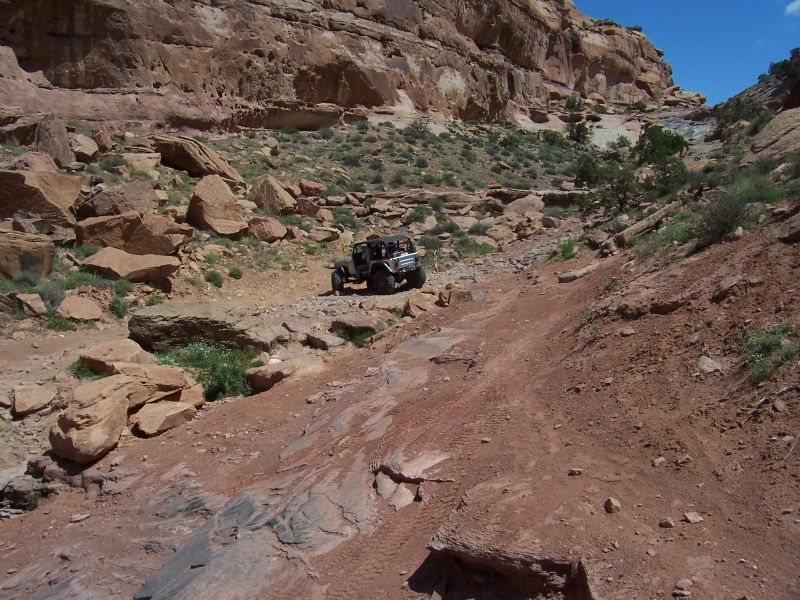 Cool shot up the canyon. I'm just getting turned around to winch folk up the bypass.
A leetle accident.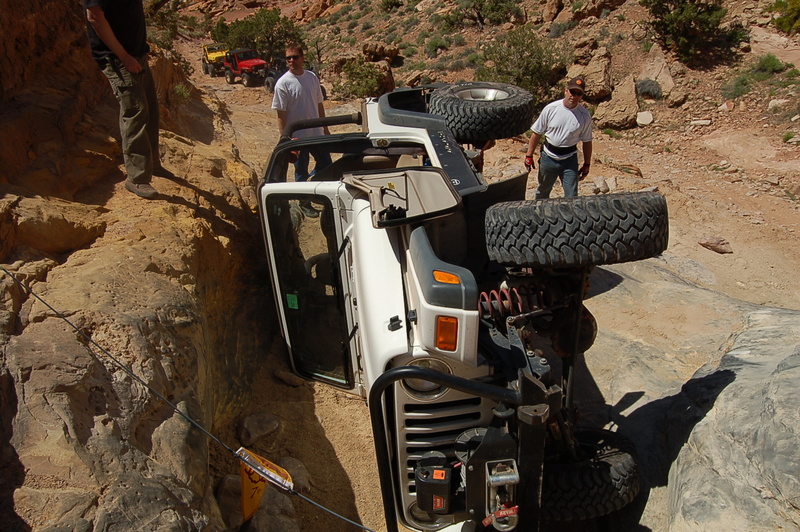 Unfortunately on the drive out, I smoked a fuel pump (I think). After digging around Moab for a few hours and after a few calls from real life, we decided our week was up and packed to head for home. My boys and I really had a great time and hope everyone continues to do so. We didn't get to run a trail with Wayne (again), but we'll catch you later.