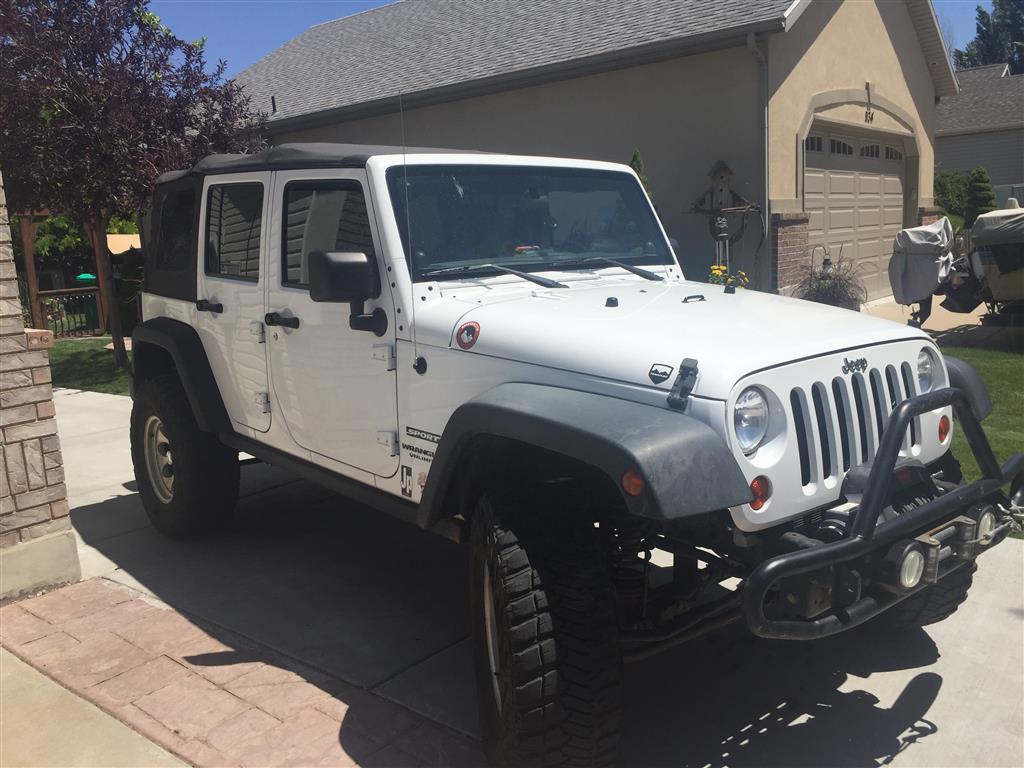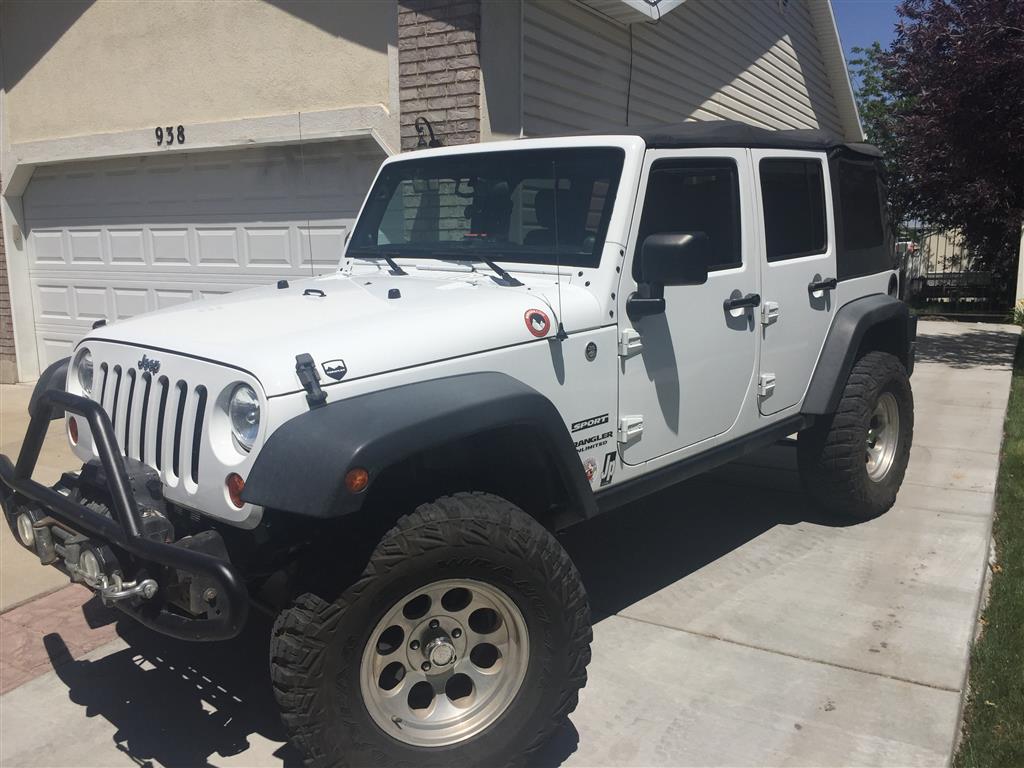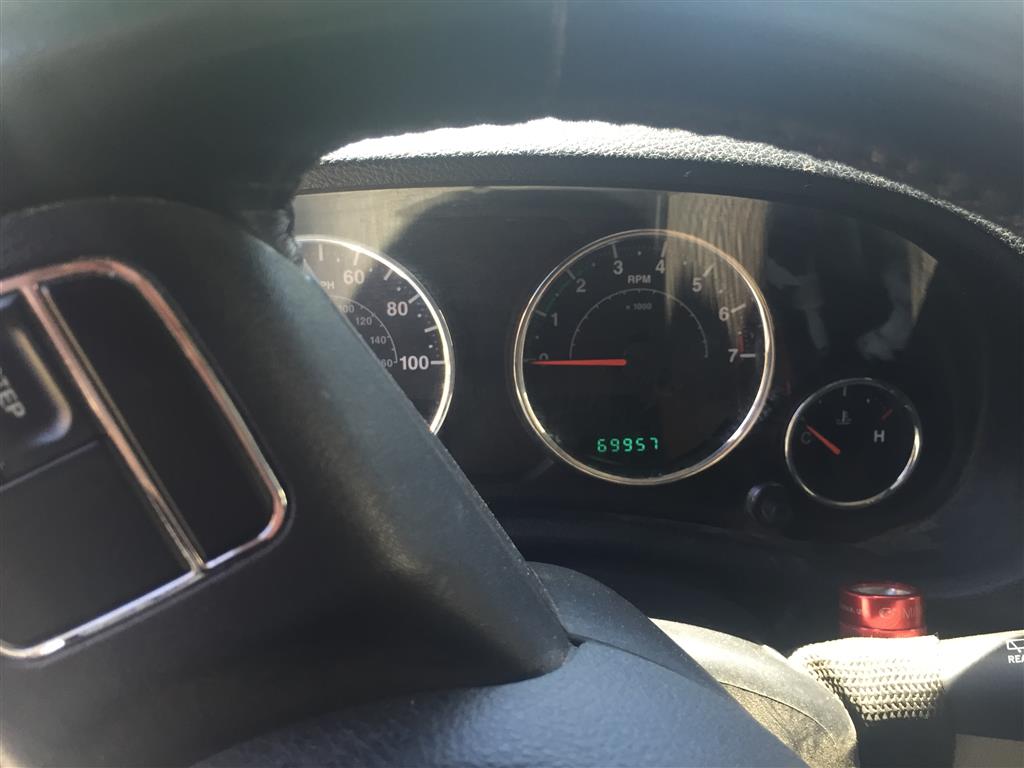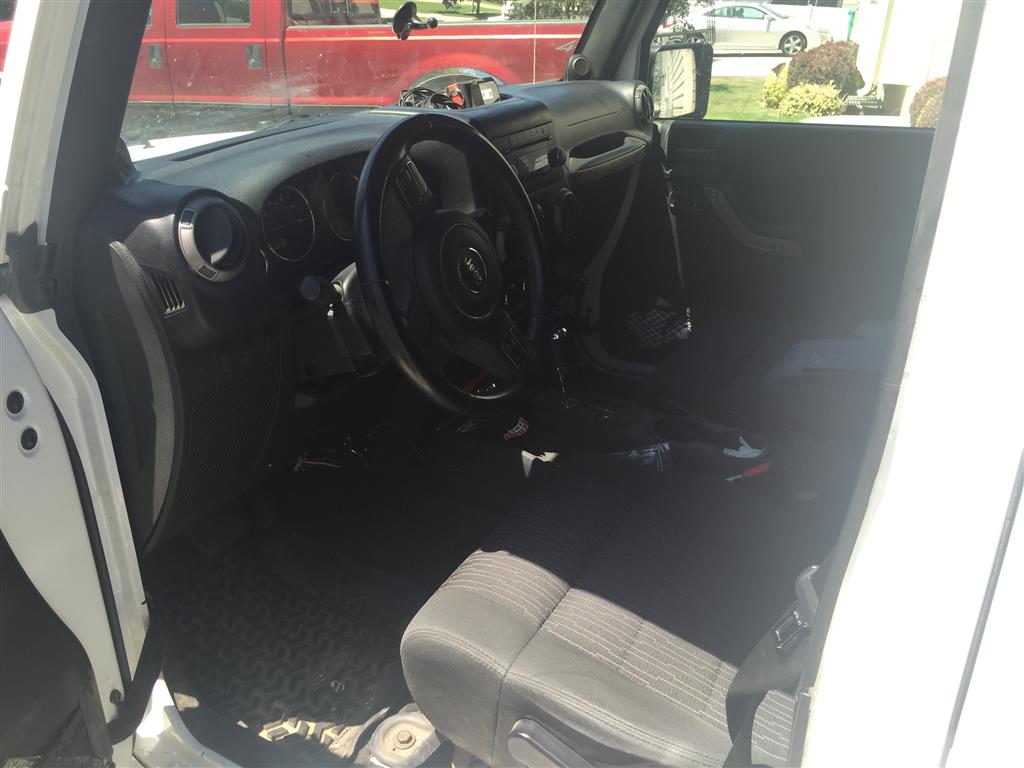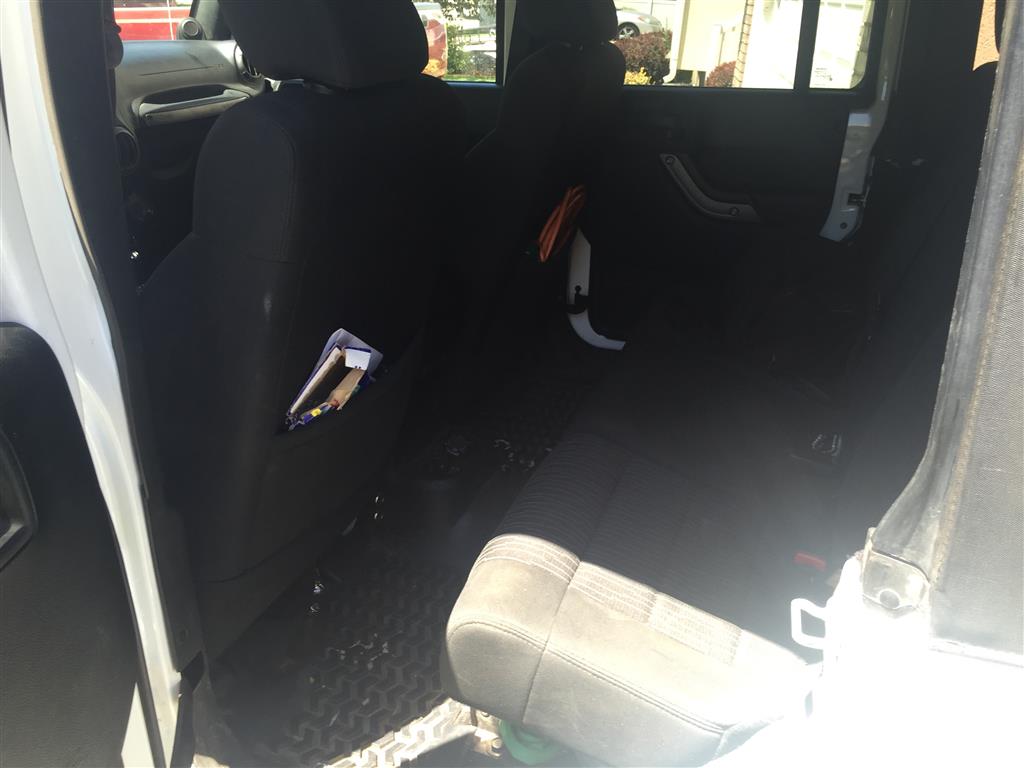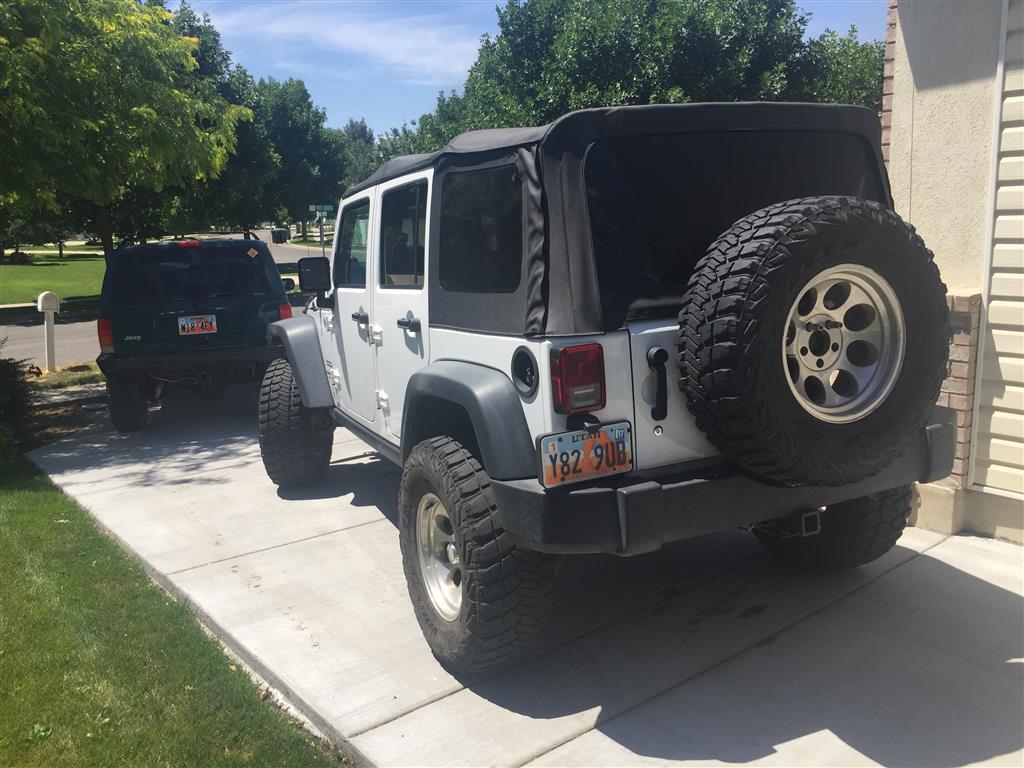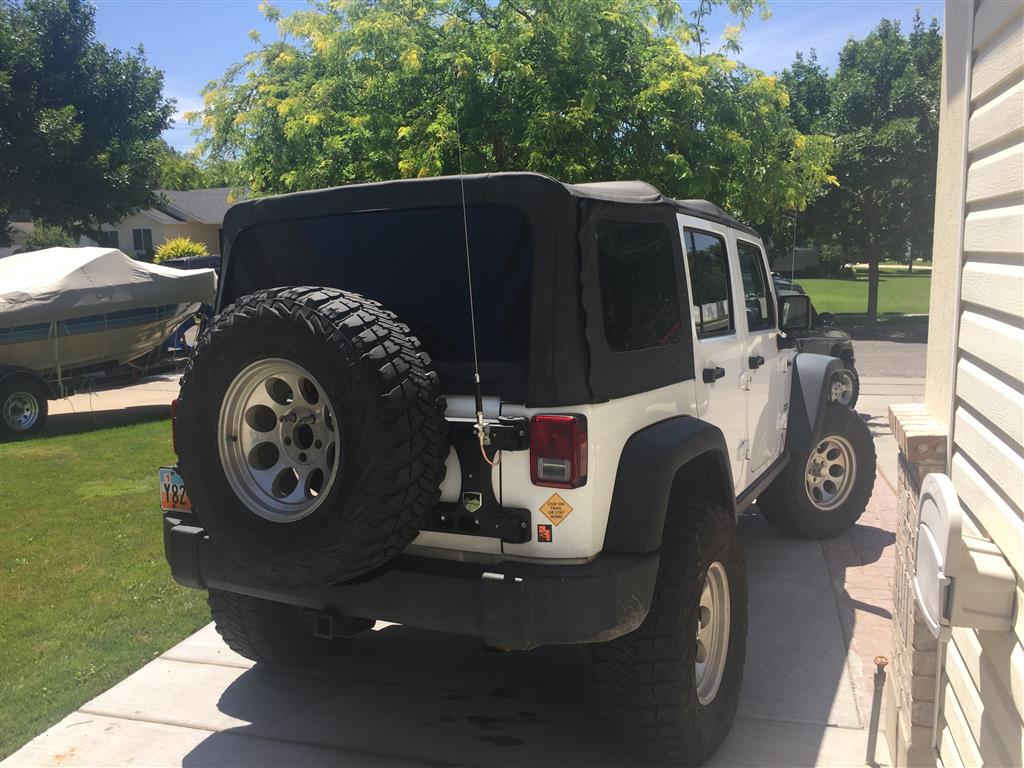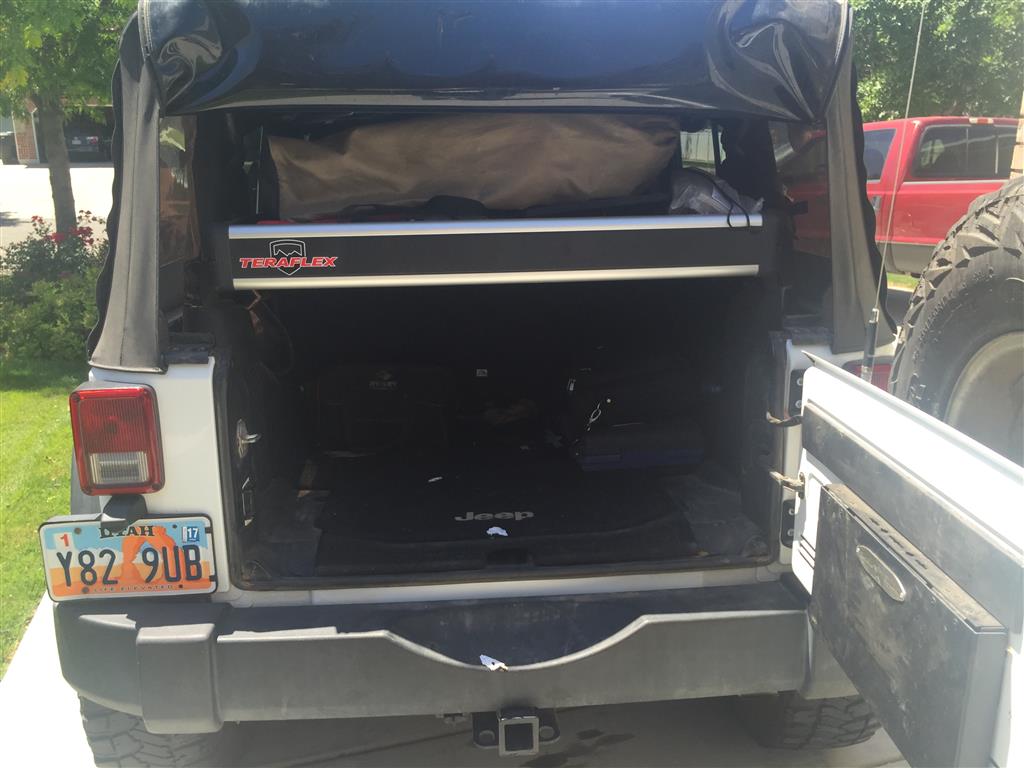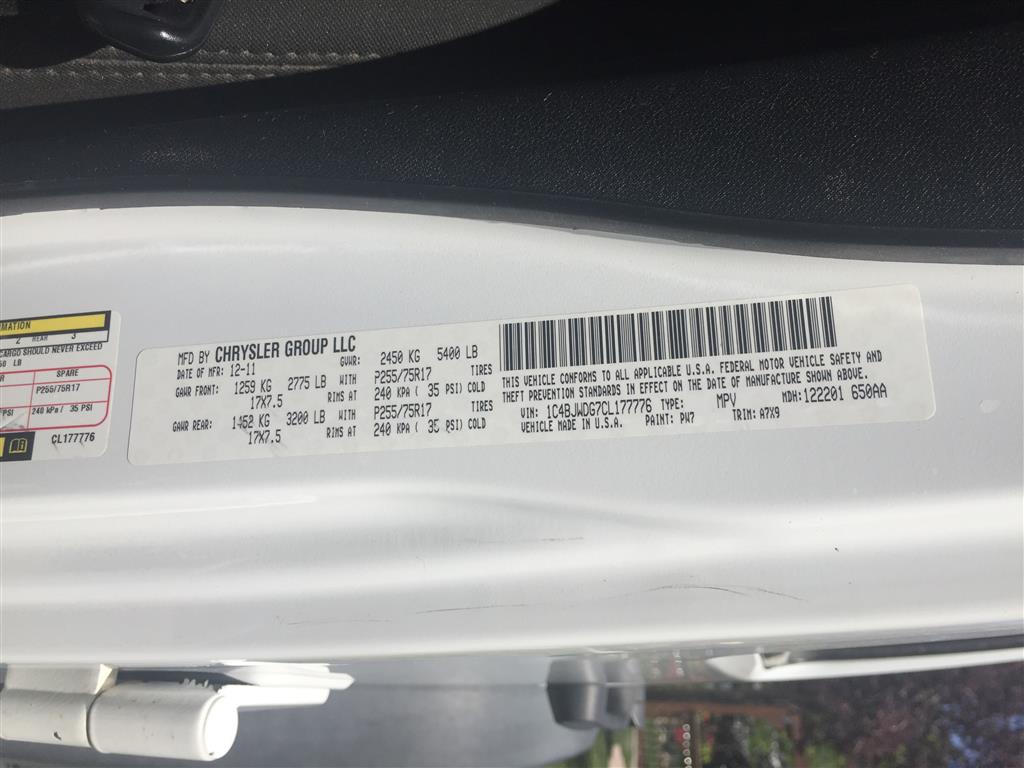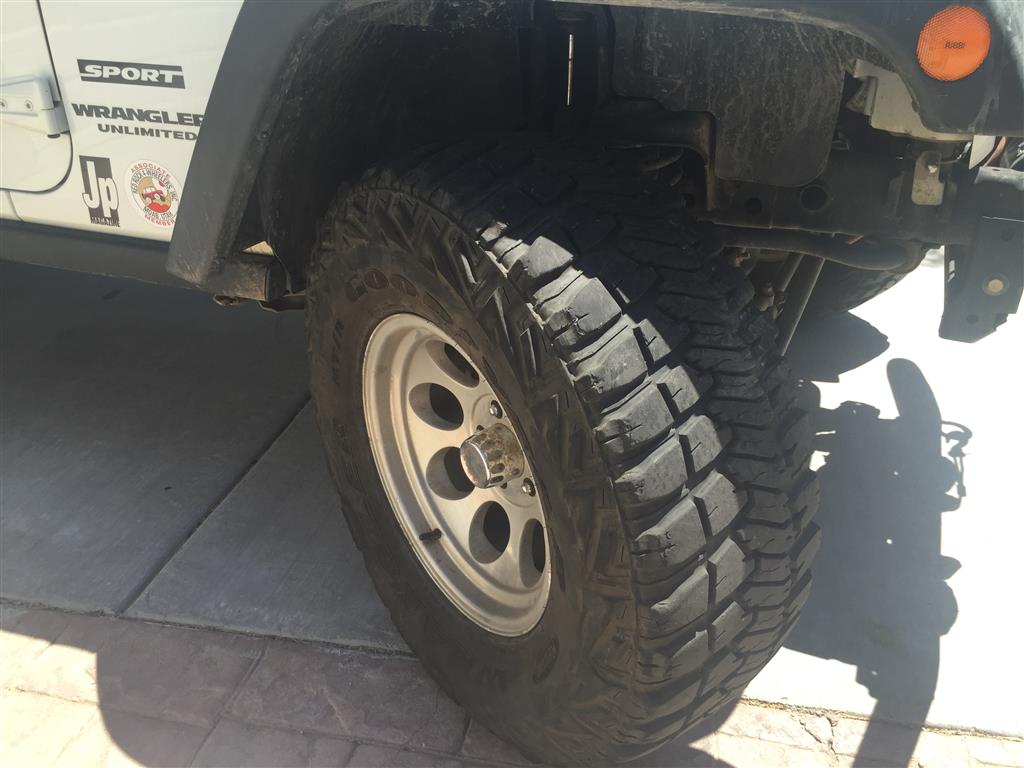 Here's the rig in it's "complete" state. As of these pics, I want to add some tube to the front bumper over the winch, and some to the Rubicon rockers. There's still a few things to do but nothing serious, I hope. Pretty capable rig. Kind of long and definitely interesting to get used to wheeling something you try hard not to overuse. The things still under warranty (thank goodness, it's had some issues) and I'm still making payments. It's not getting beat on much.
I tried 37" Toyos and didn't care for the massive weight of those. Settled back to some 35" Kevlars.
Specs
| | | |
| --- | --- | --- |
| Dana 30, ARB, 4.88 gears. Sleeved and c braces, alloy shafts | D44, ARB, 4.88 gears, alloy shafts | AEV Procal chip to fix all my mods |
| Teraflex 3" lift & disconnects | Teraflex rear bumper/tire carrier (latch is meh)--relocated the third brake light to light through the wheel (not sure what Johnny-Law will think about that but...) | Bestop front bumper (needs something--looks kinda naked) with Warn 9.5Ti |
| JKU Rubicon sliders (hoping to add tube) | Cobra 75 CB and Yaesu 2500 HAM | Removeable interior rack for cargo area. Built out of ATV rack for $100 rather than $1000 for off the shelf JK stuff (I am a cheap dude) |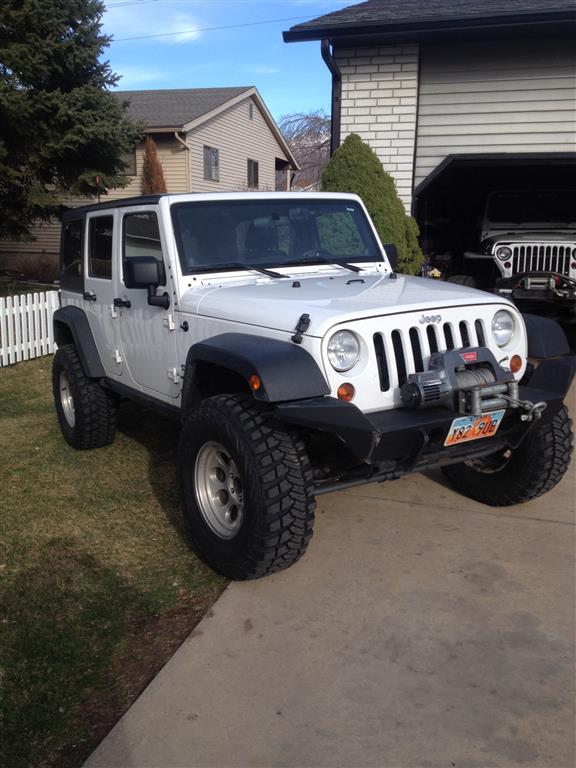 Scored a bumper off RME4x4.com, winch off of KSL.com. Install is stupid easy on the JK. 8 bolts and you put a new bumper on. I bought a winch plate to mount the winch to. I think I'm going to rework the winch mounting point on the bumper and try to give the grille a little more airflow. We'll see what summer brings.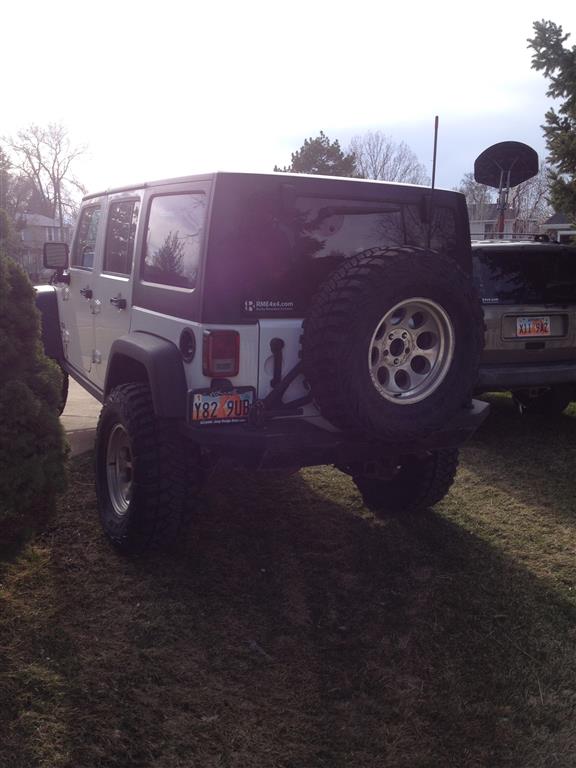 Teraflex rear bumper. Love the look. Not a fan of the latch thing at all. (total pain in the dark). I added a piece of angle to the swingaway for an antenna mount for the CB and modded the brake light to be on the swingaway (if I did it over again, I'd likely just leave it on the tailgate and fab something up for the light there. I'll need to work out some mudflaps for Johnny-Law but we'll worry about that in the near future.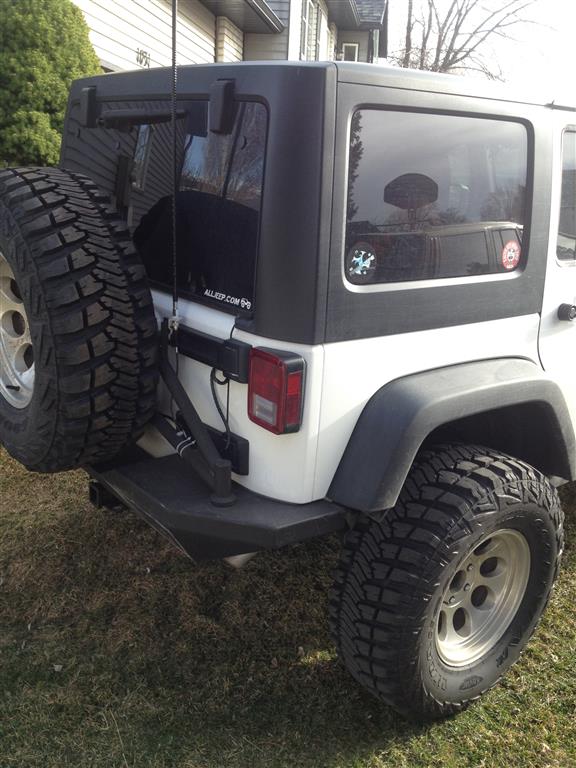 I need to finish up some wiring harness stuff but it's working out ok.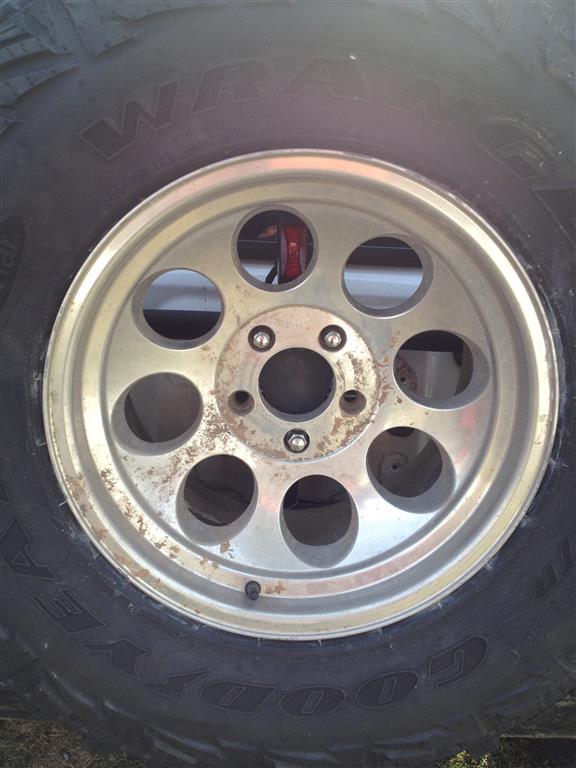 Peekaboo light through the Micky Thompson wheels.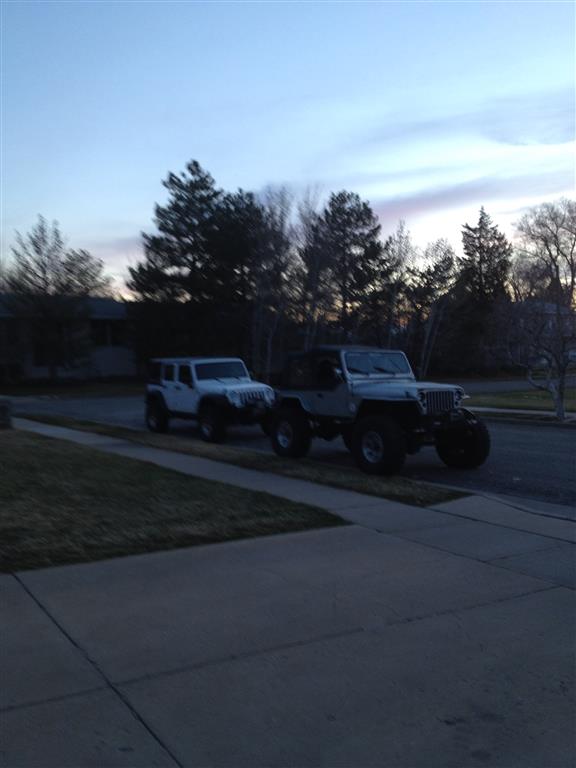 There's my Jeeps as they sit in March 2014. I like each one for different reasons, but mostly I like the trail rig. I need to do some "exploring" with the JKU and see how it endears itself to me. That's what it's built for. It's a capable crawler, just not it's forte.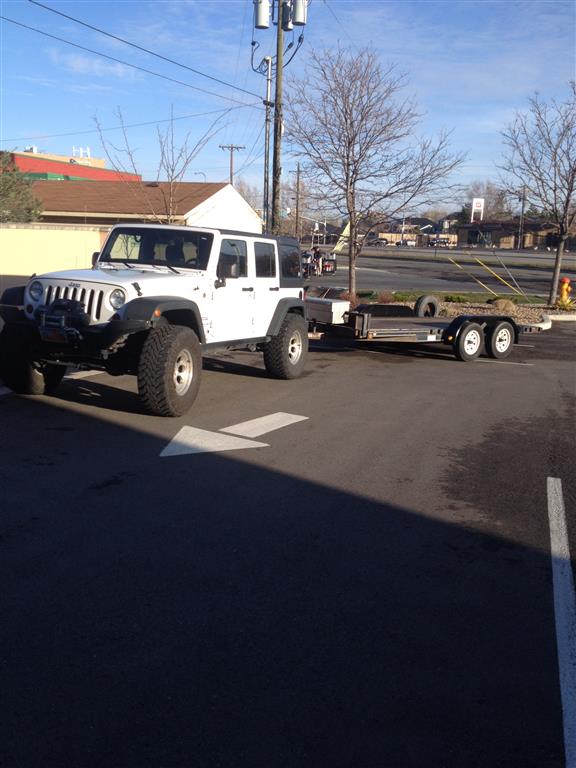 I added a receiver hitch and 4 pin trailer plug. This is PLENTY of load for the Jeep. (just getting new tires on the car hauler trailer) Factory tow rating (no lift and such) is 3500 lbs. I assume my trailer weighs around 1500 lbs?
Day I bought it.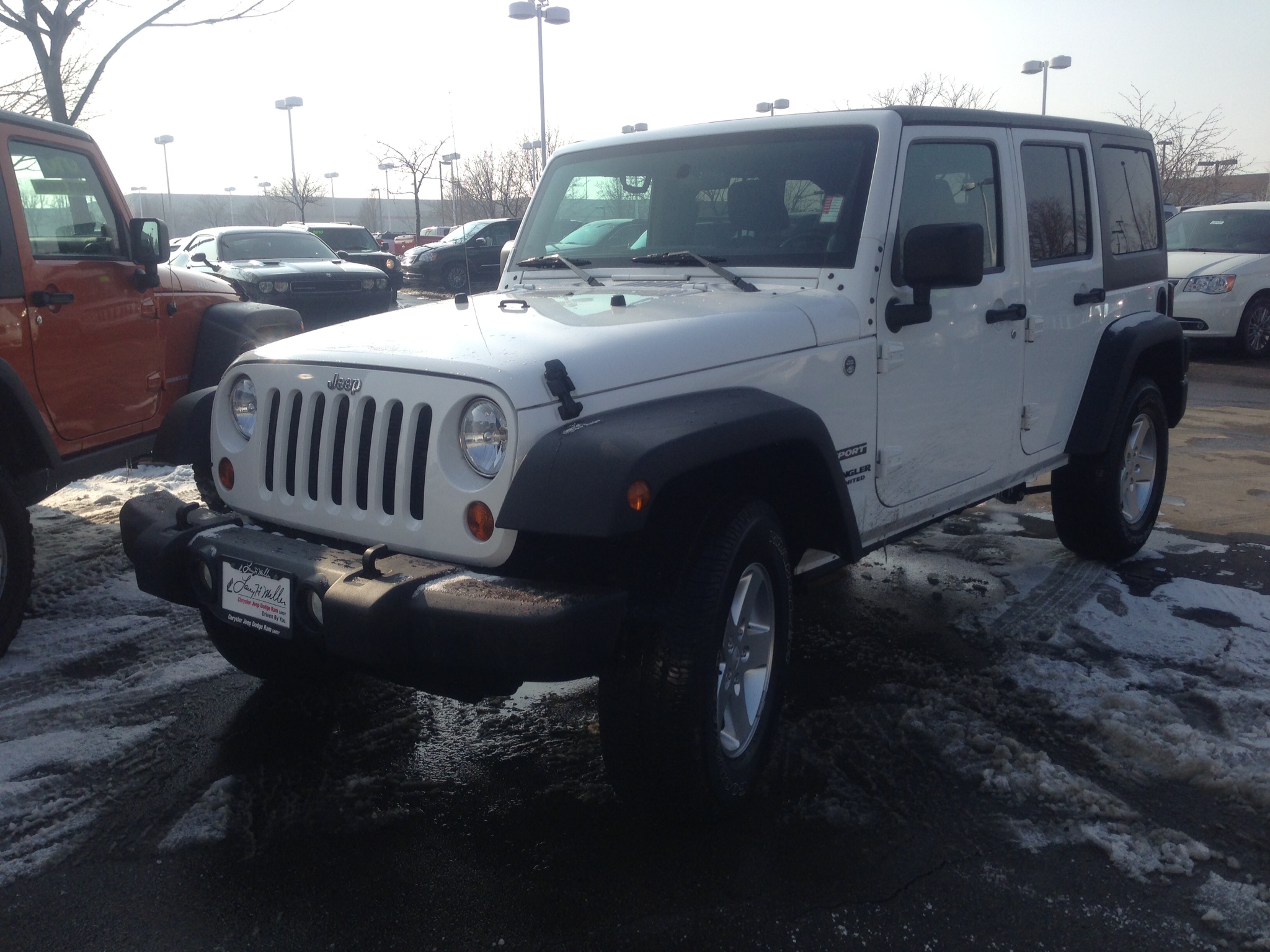 Salesman texted me pics of the Sport S. Has a 24s package (power windows/locks) and that's about it.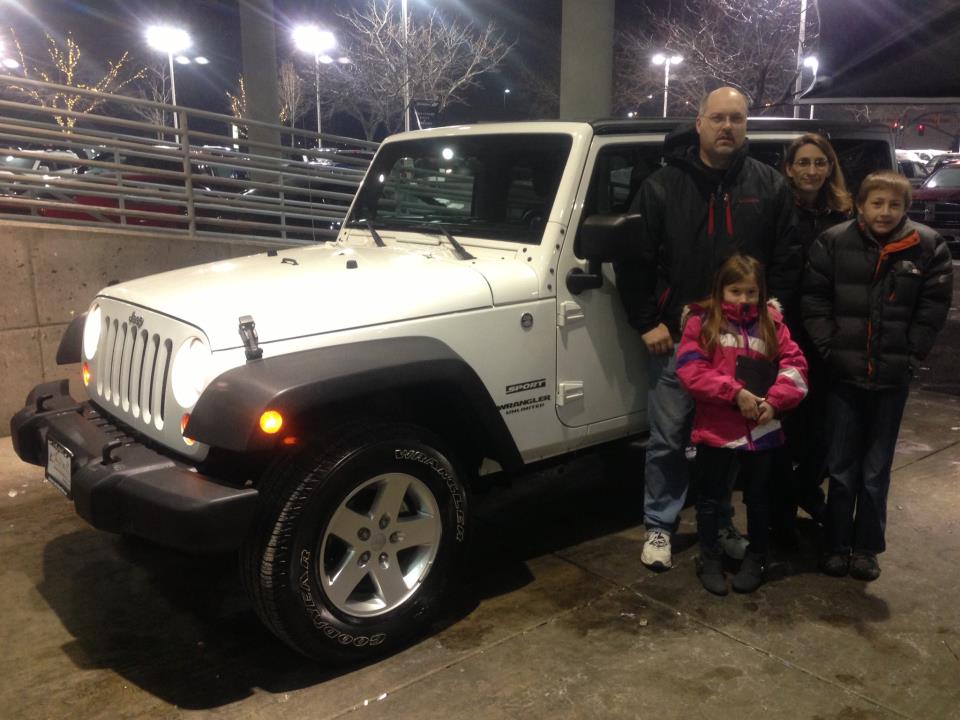 Happy group on Jan. 18 or so? Car drives good.
Basically this is the look we're going for. I think this rig has 37" tires?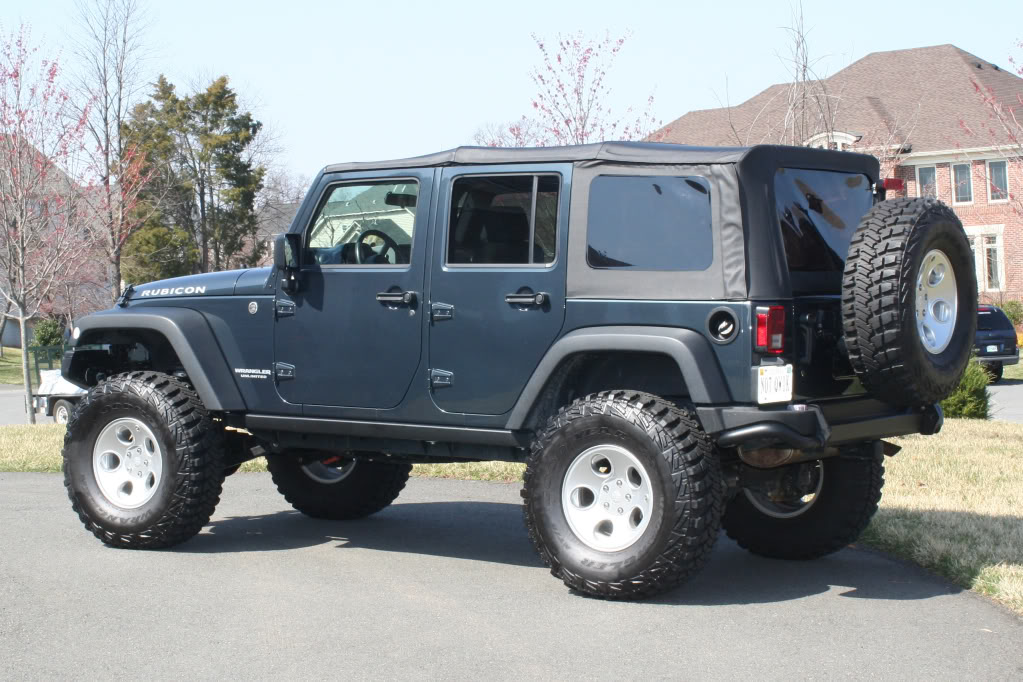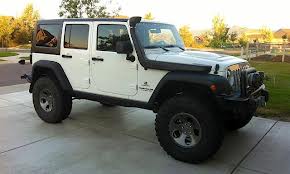 (my apologies to the owners of these images that I literally stole of the internet---No snorkel or kewl hood for me but picture the white Jeep and blue Jeep combined and that's about where I'm headed)
I did receive an incredible amount of congratulations and well wishes from buying my new Jeep. We've been able to scrounge a take-off 3" Tera lift, some "short" control arms from AllJeep.com, tires/wheels off of KSL and some axles that need some work from a friend that upgraded to some Teraflex beast axles. The wheels I bought are black. I'm not a fan of black, but do like the pattern and the mfg. so we'll try out the painting wheels thing. Going for a silverish look for a "stock" type look with the AEV wheels. Conveniently the wheels came with some 60%-75% Toyo MTs.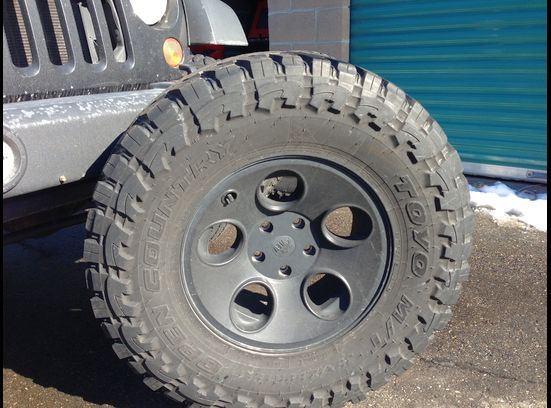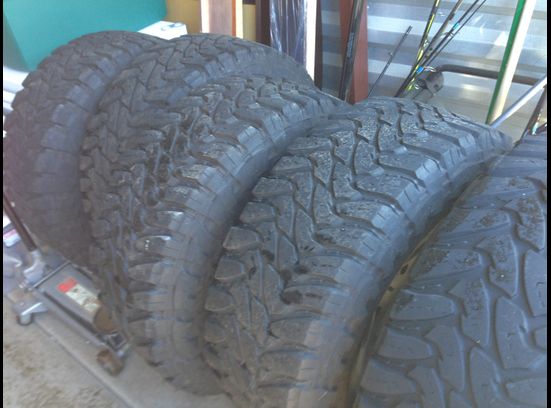 I'll get some pics up when I get the lift/tires/axles on the rig. Should be a good daily driver/exploring rig. At least for now, we'll keep the YJ around for gnarlyish trails.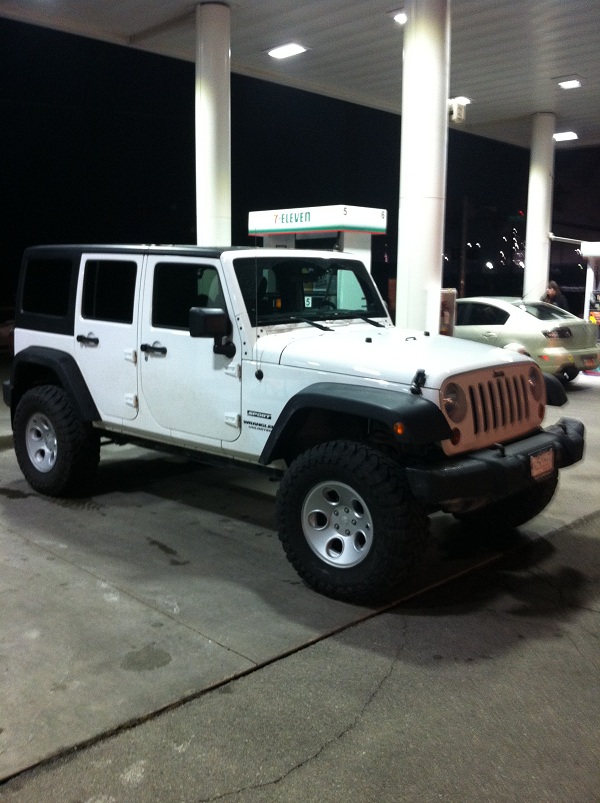 Less cute now? Still has a lot of cute, but it's much better. Still has the 3.21 gears but I'm working on those now. Have all my parts as far as I know.