Pritchett-Oct 2, 2009
Two day trip with Brett Davis. We haul the two Jeep items, and my wife's camp trailer with his Excursion and one I've just bought. I'm not sure about the swap from the pickup to the Excursion. Definitely quieter and has a larger fuel tank. Needs some suspension work, though. Picture below taken in Wellington, UT at Walkers on the way down.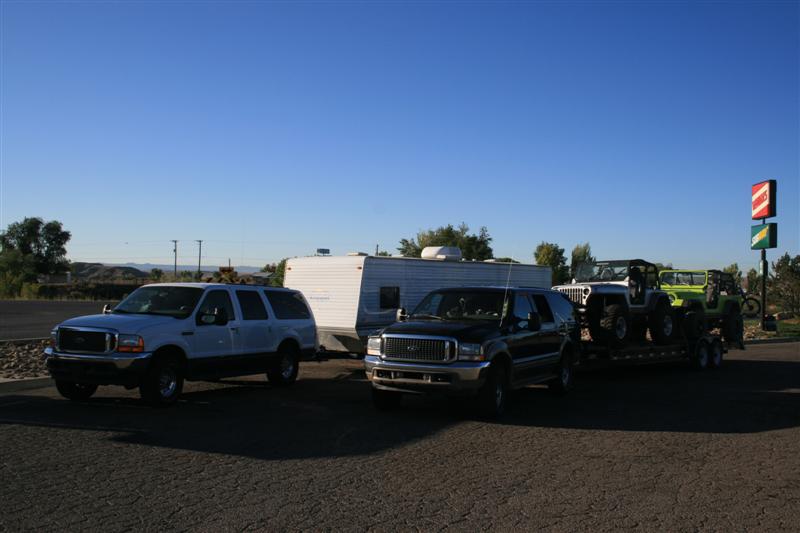 We got down there and Kirk had waited for us until we got there (10:30 am?) and unloaded to hit Pritchett Canyon. My photographers didn't seem to get many pics.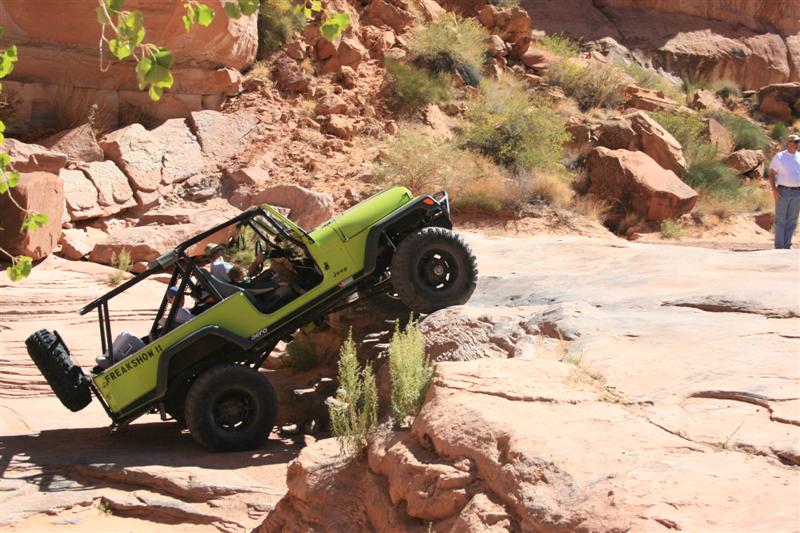 Here's the first obstacle on Pritchett. Brett got up without much drama as did our group.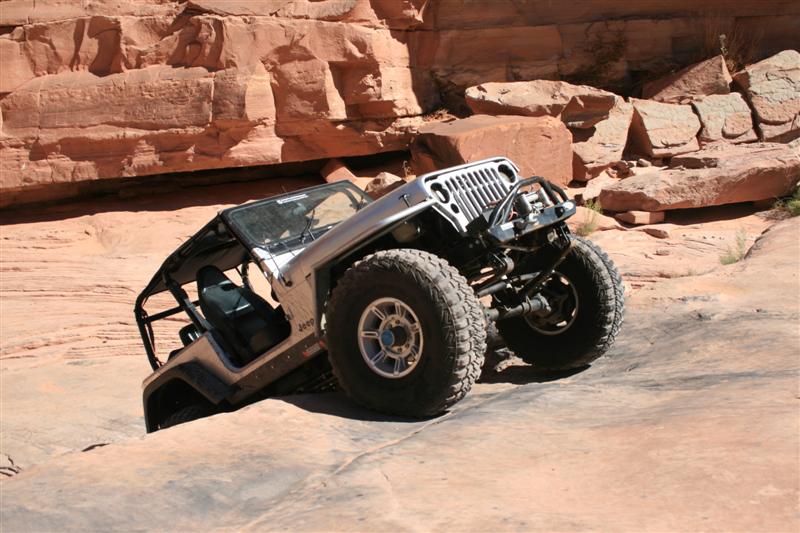 There was some drama at Chewy, though. Kirk pulls up and immediately breaks a rear axle shaft. I pull up and climb to the top with a little back and forth but climbed it OK. I get out and notice I'm puking trans fluid quite badly. HRRRRmmmmmm..... It took a while to get Brett up Chewy. I turned around to make sure Kirk got back to the truck with his broken D44. I made it out without puking too much fluid.
Pickle-Oct 3, 2009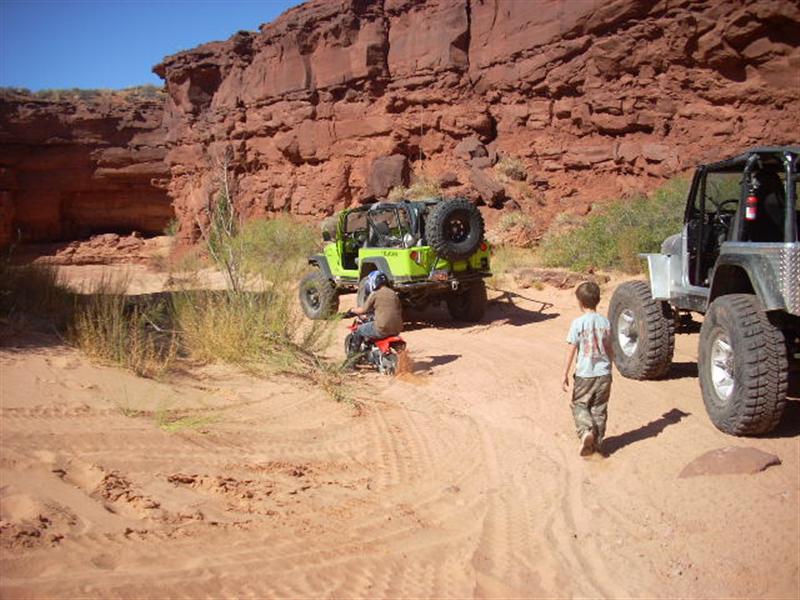 Well, here's the infamous Pickle trail. Good stuff. My first time on this trail. I'll be back if I can find it again.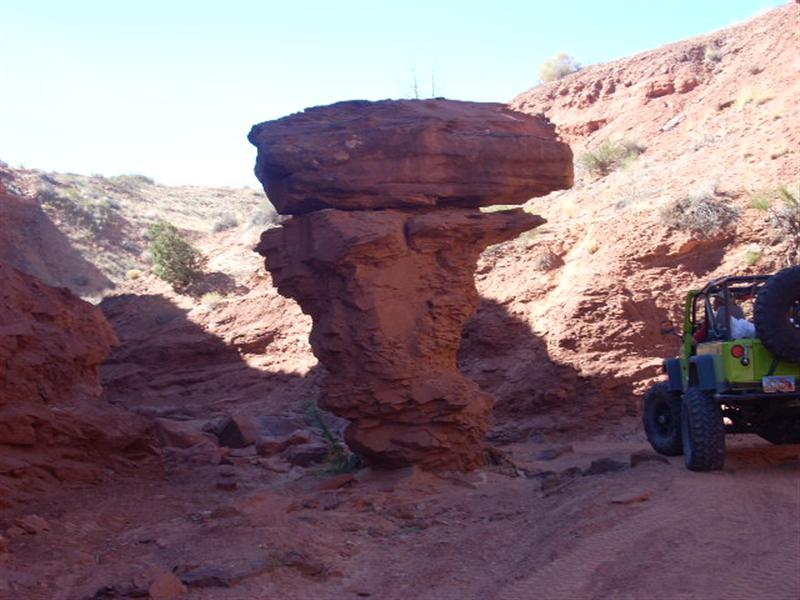 Here's a way cool rock sitting in the middle of the wash. I have no idea how much longer it'll be there. There's a TON of cracks in the base.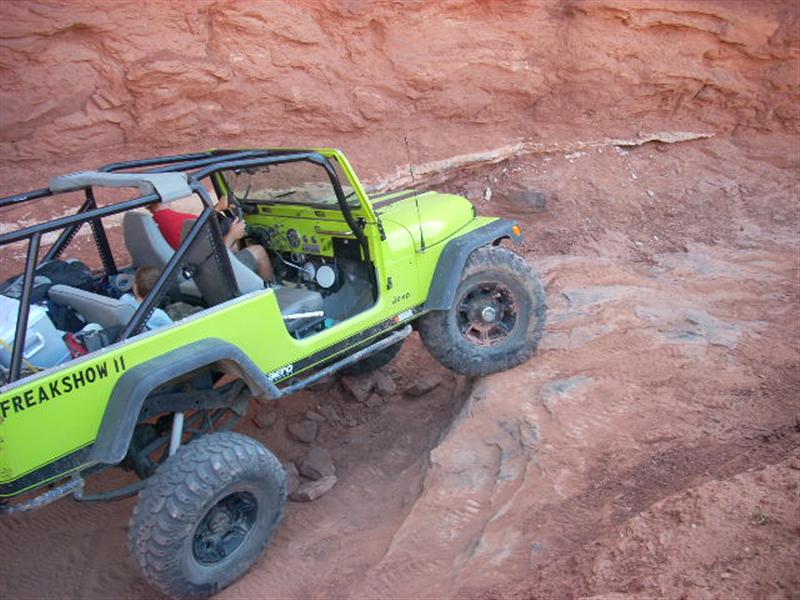 Quick little ledge that my boys found picture worthy. The freak does flex a little.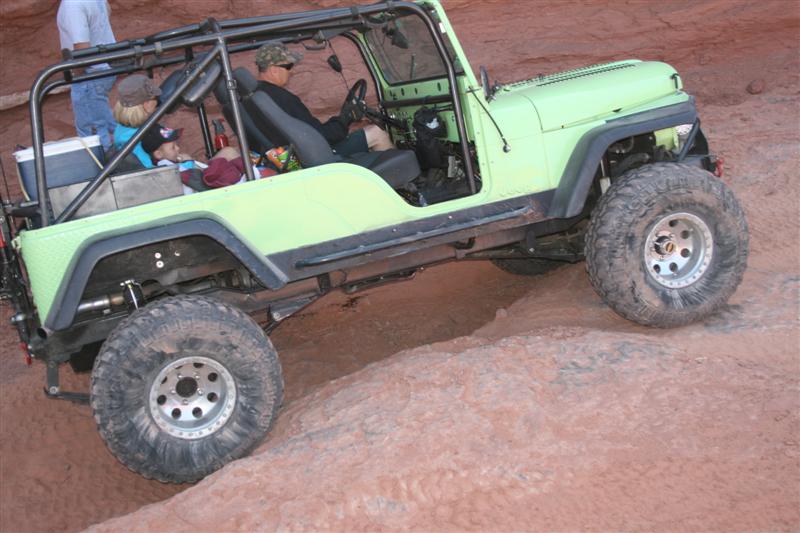 The CJ6 of Randy Fackrell. Love it. I don't know the specs but it works quite well.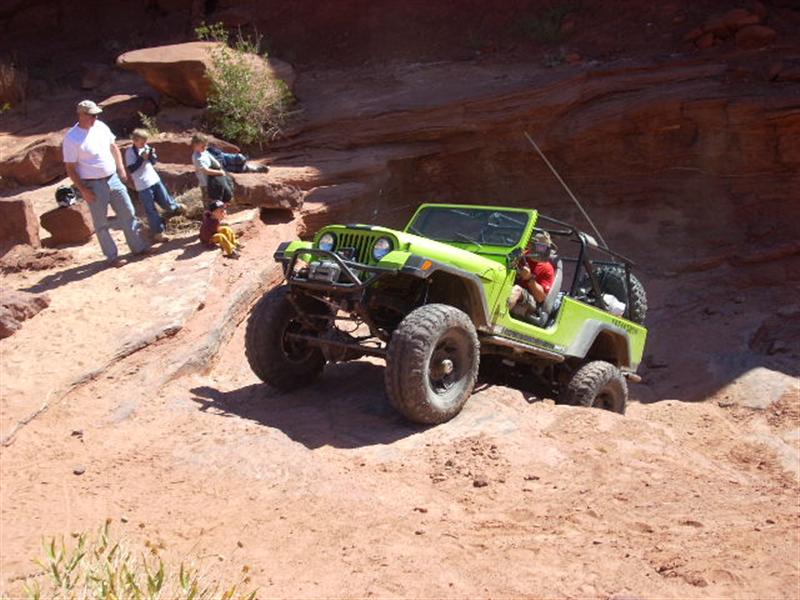 Fun little spot for the Freak and it's driver. Brett was getting used to his rig by now and navigated this obstacle without real issue.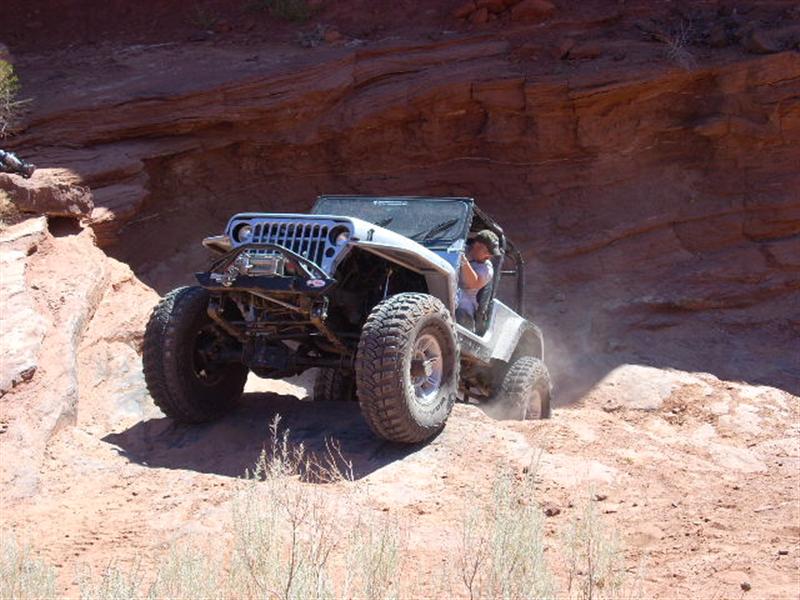 I tried to take a different line than Brett, but I just fell into Brett's line.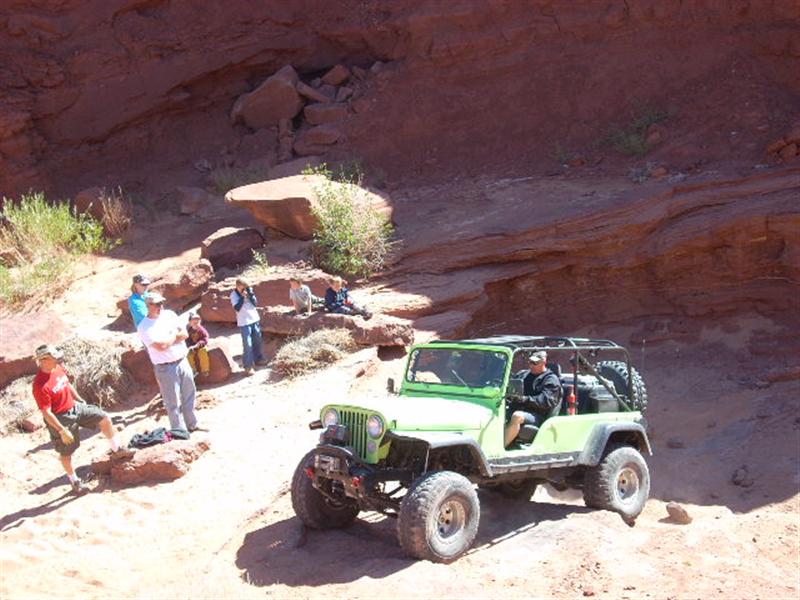 Randy in his CJ. Used a little motor to move up the hill.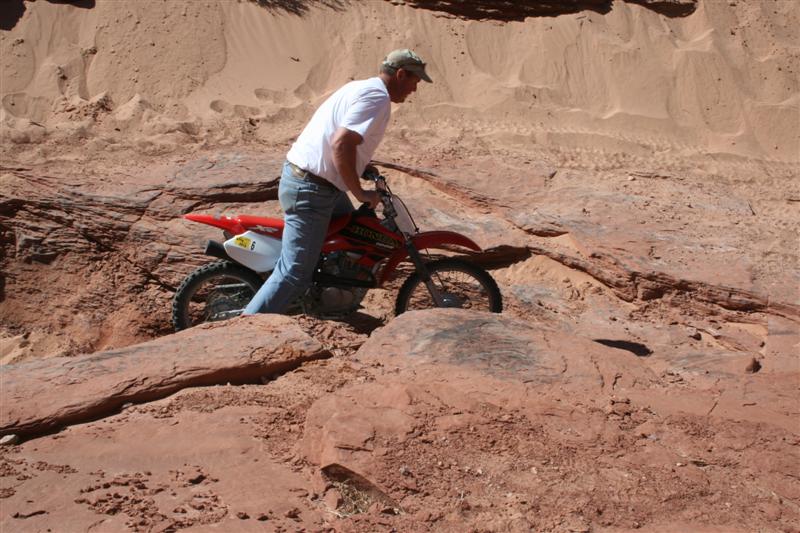 Kirk is really hitting the trail hard.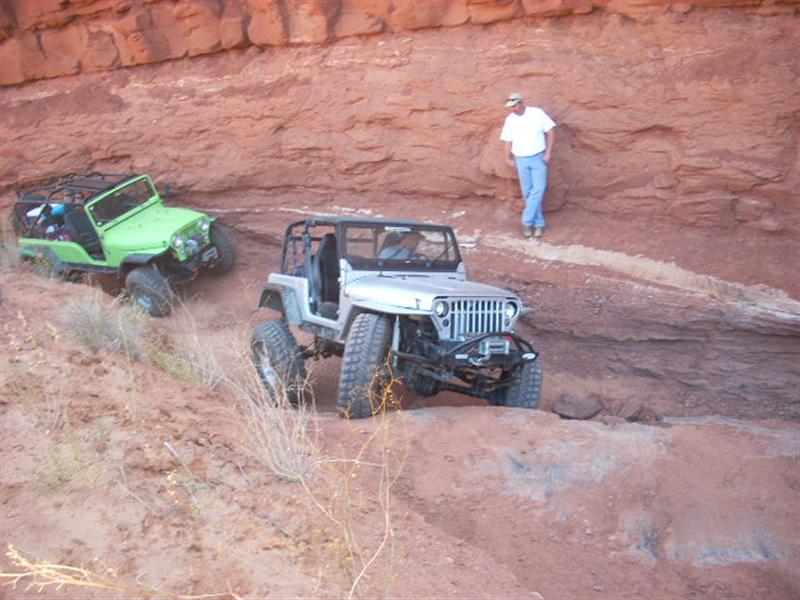 Fun spot in the trail. I tried to climb up the left side but didn't think my bead would hold up. This proved to be a fun little climb, though.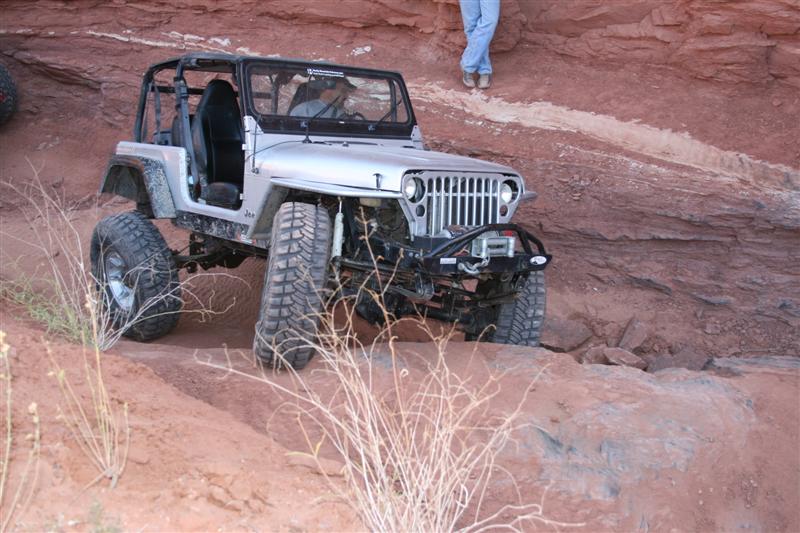 I'm amazed how this rig works. XJ leaf springs move pretty well.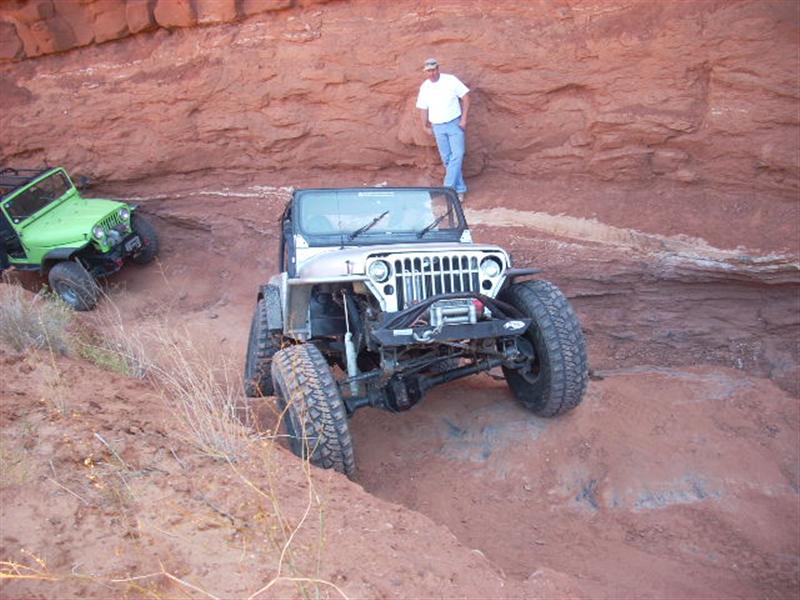 Last pic, I promise.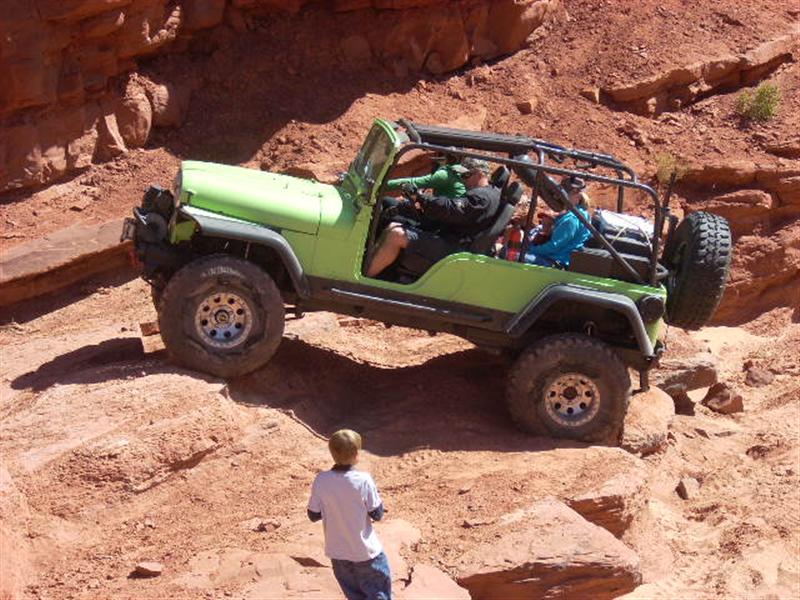 Approach to one of the last obstacles on Pickle.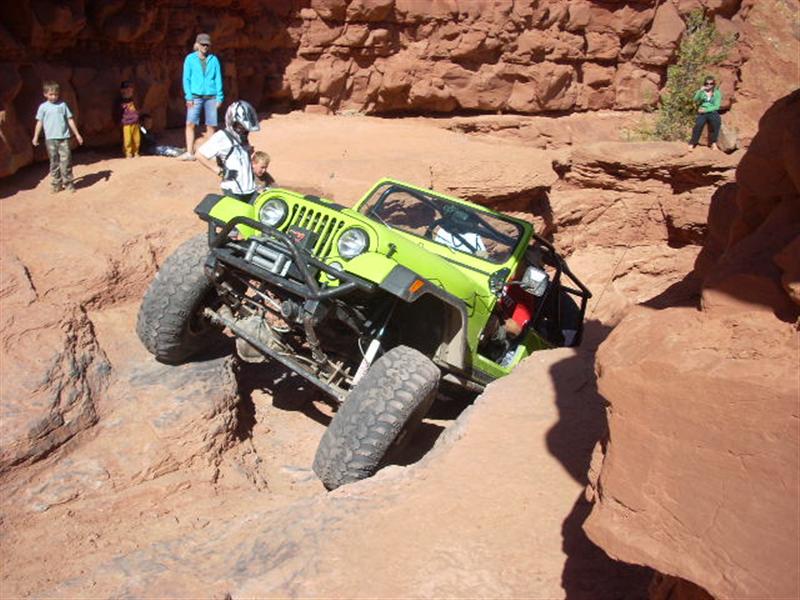 Brett getting after it through the last little obstacle. Good little pinch.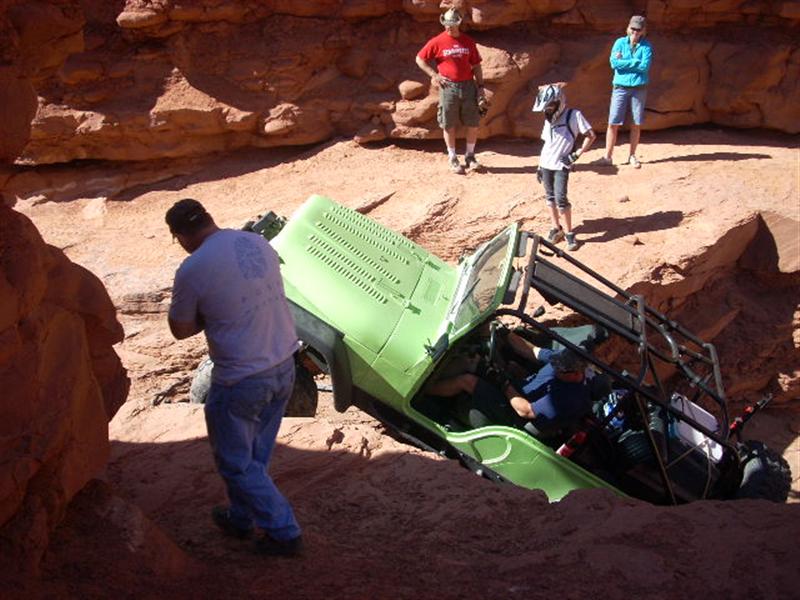 Randy pulling through there like he's been there before.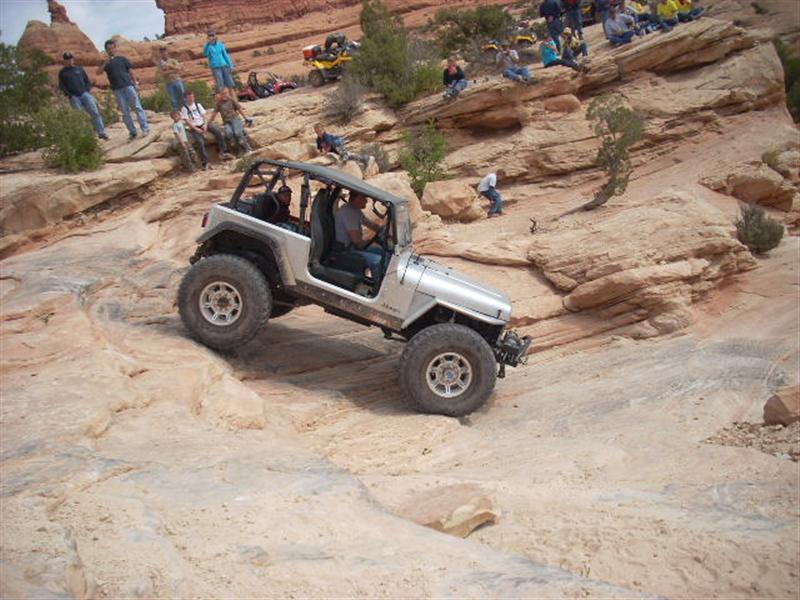 I took Kirk's youngest down the hill with me at WipeOut hill. He was hamming it up pretty good for the above crowd.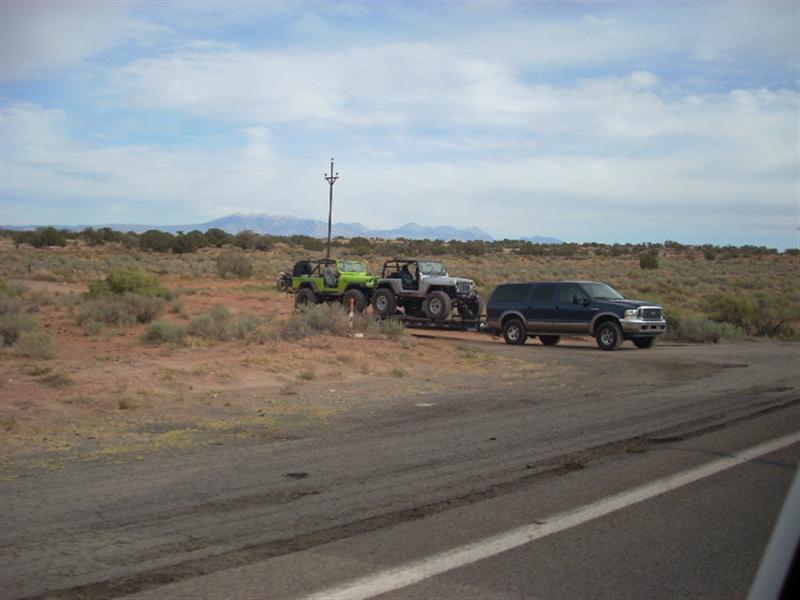 Well, here we are headed for home later that day. Kind of a bummer to bail, but it was time. I had a few things that needed to be fixed and Brett had things to do the next day. I feel bad for Kirk that he busted up his rear D44.