Bart Jacobs is the trail leader with Matt Hornback, myself and Brett Davis as gunners. We had a great group to start the EJS kickoff festivities. LOTS of old friends. I almost felt bad for the other half of the trail that didn't know everybody. Hopefully we helped them feel welcome?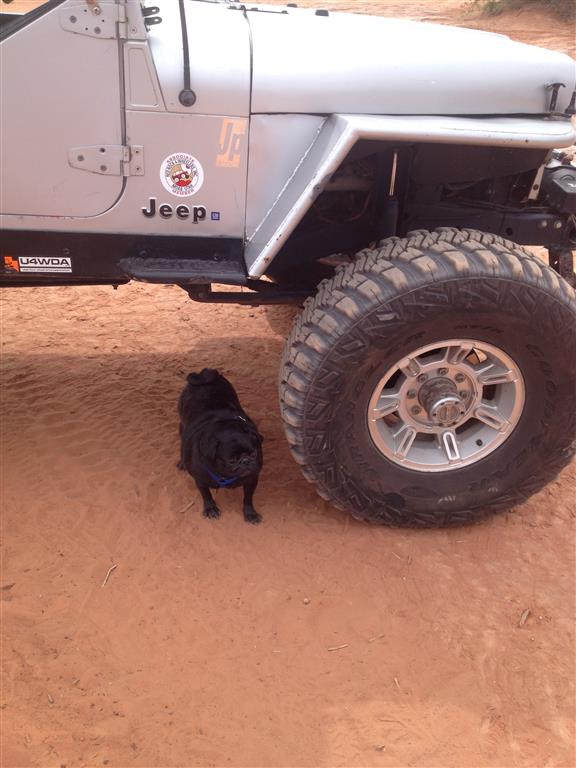 Lynds has been with me for the past two EJS years. She LOVES John's pug. Looks like the pug is looking around for Lynds at the Colorado overlook.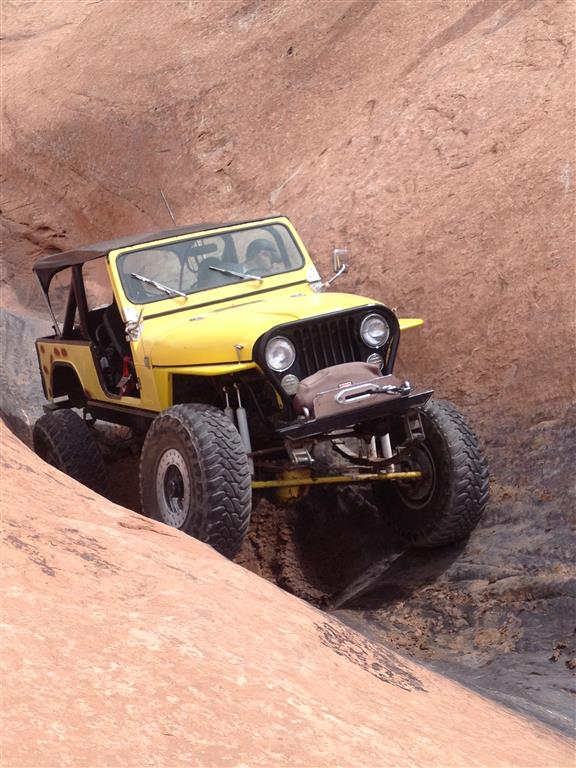 We didn't get any pics of Hells Gate but here's Nick in his bobbed CJ8 (7.5?) in Escalator. I ended up running Escalator twice on Sat. to get a feel for Sunday's trail assignment (Escalator through Hell----Hell's Revenge trail with the optional obstacles mixed in)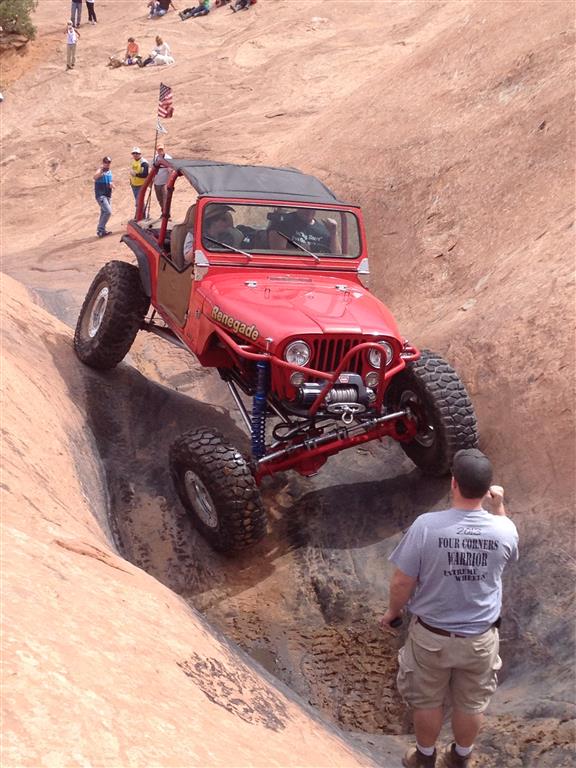 Nick pointing B-Rad (rme4x4.com longstanding member) through Escalator with some pretty impressive flex.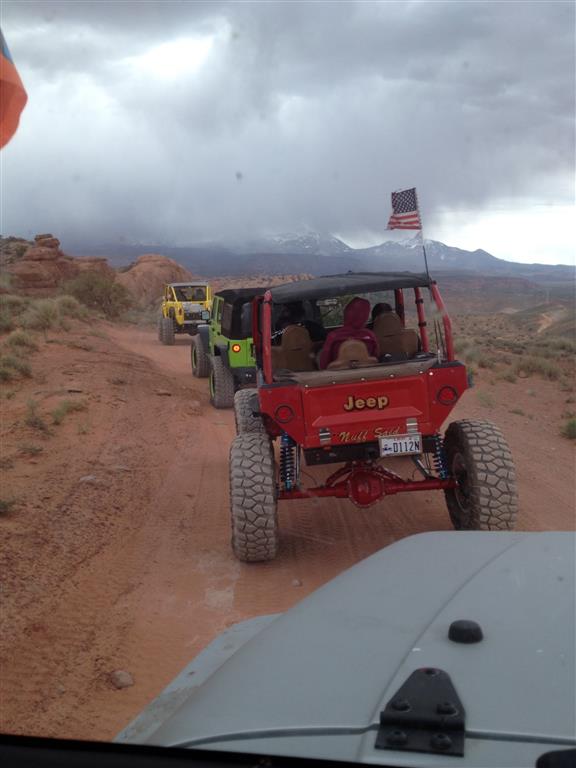 Traffic jam on the way out. This is my least favorite part of EJS but it's palatable.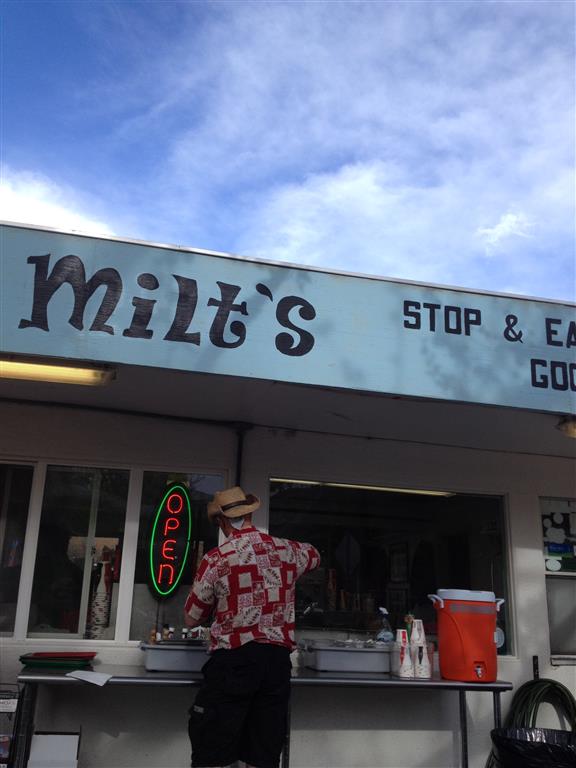 A nice break in the weather talks us into stopping at Milts for a burger. Nom nom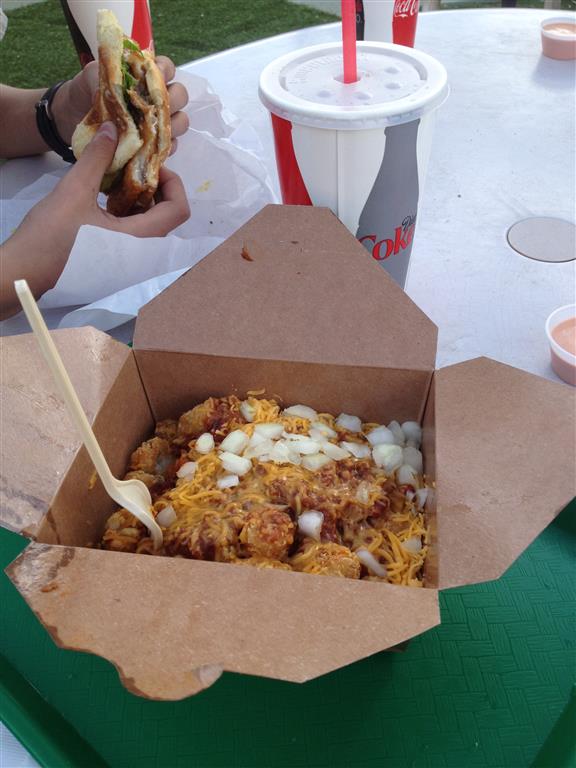 ...even more NOM NOM, I noticed CHILI, CHEESE TOTS on the menu. I'm sure it took a week off my life, but it was totally worth it!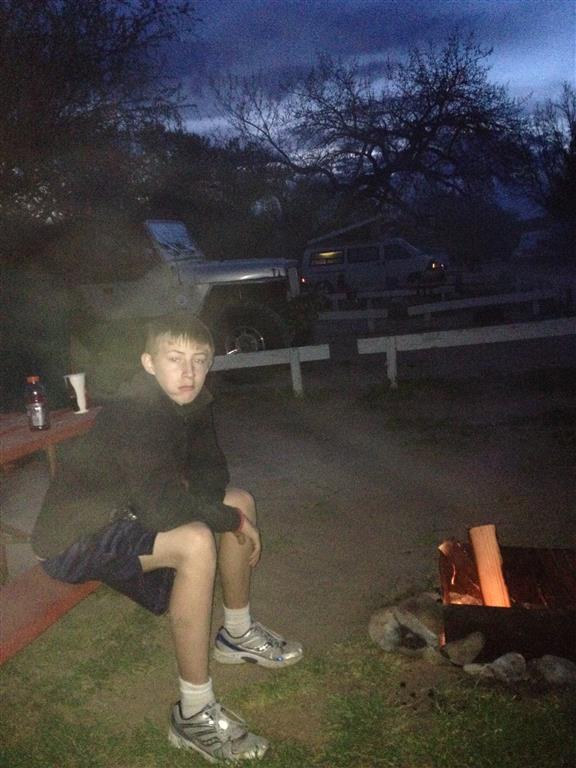 Eric is pretty psyched about the fire he built at Pack Creek campground. I like hanging at Pack Creek, but I'm SO done with "camping" for EJS. Tents SUCK in the weather and we had plenty of it this year.
Escalator through Hell for Sunday...Drama, or not?