Wow! What LONG time between page updates. Selling our house from July-'14 through Jan. '15 really put a big old damper on the Jeep activiities. We're in a different house now and I get to go Jeeping again. I ended up being volunteered for four trail days this year. First Sat.-Hells Revenge, Sunday-Escalator Through Hell, Thursday-Elephant Hill and big Sat.-Pritchett Canyon. I spent a TON of time (and a little $) getting the old Jeep up to what a week of wheeling those trails would be. I added a Monday Teraflex run on Flat Iron Mesa and a Friday flatfender run on Pickle with a bunch of flatfender guys.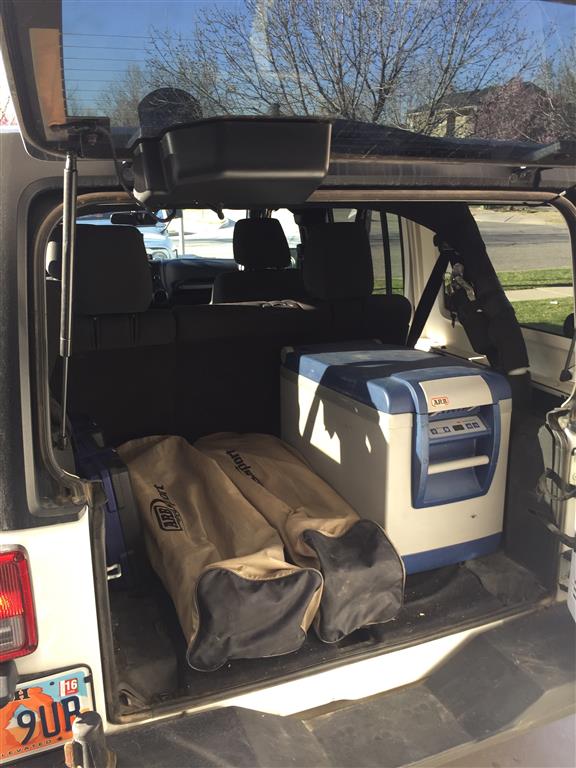 Rented an ARB fridge for the JKU. They fit WELL back there and there's not an ice issue.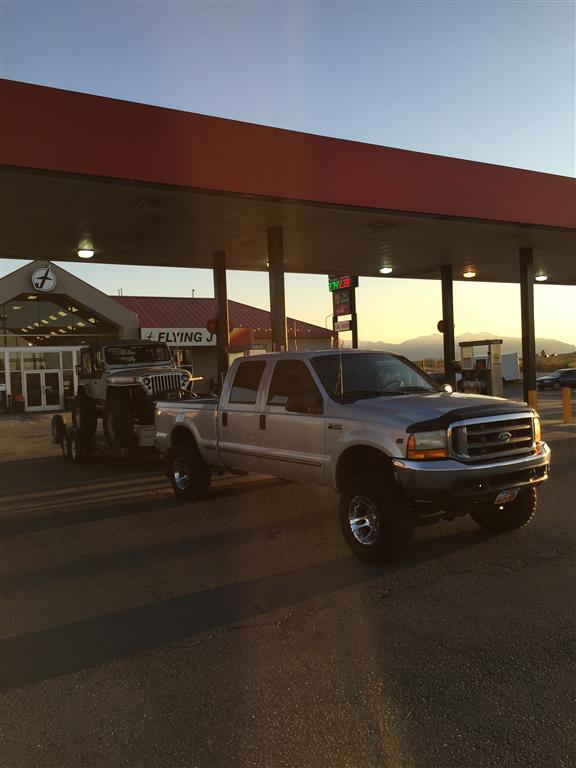 Waited for Corbin after opening his LDS mission call at 6:00pm. He got called to Salem, OR and I figured we'd get out of the house about 7:00. That turned out correct, but here I am waiting at the North Salt Lake Flying J at 8:00pm. Not a biggie. He'll likely only get one mission call and there will likely be many more Jeep Safari's. Trip down was uneventful (YEAH!!!!) and we checked into our motel (no camping this year ;).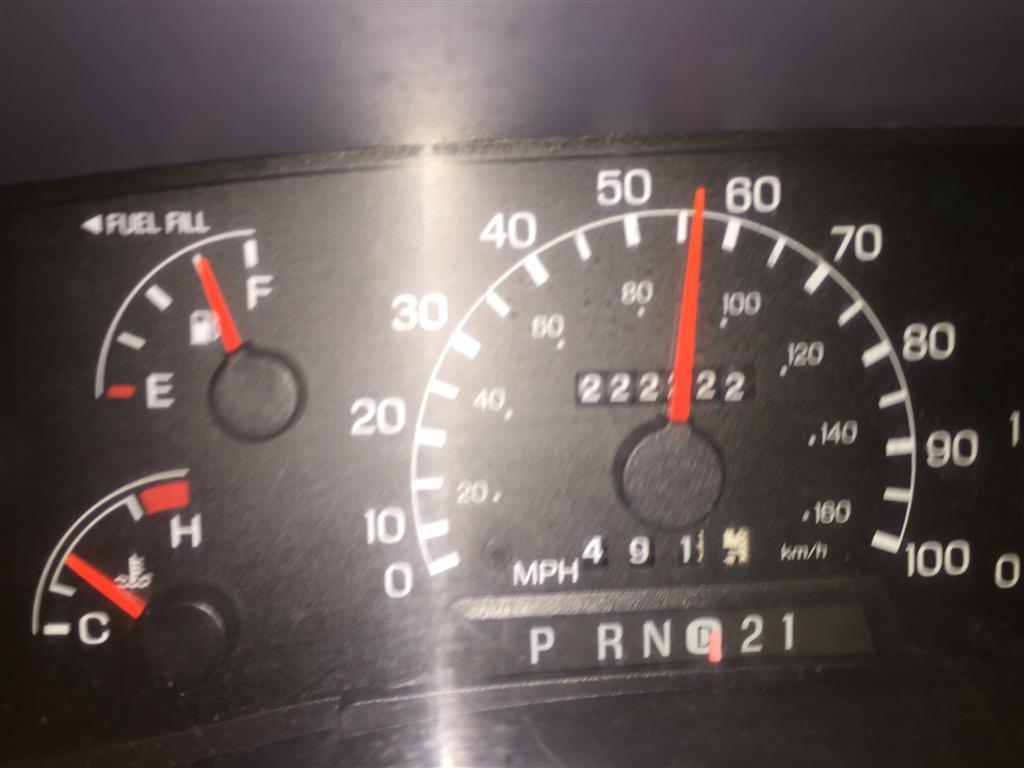 Well, trip wasn't TOTALLY uneventful. Truck hit 222,222 miles just after Crescent Junction.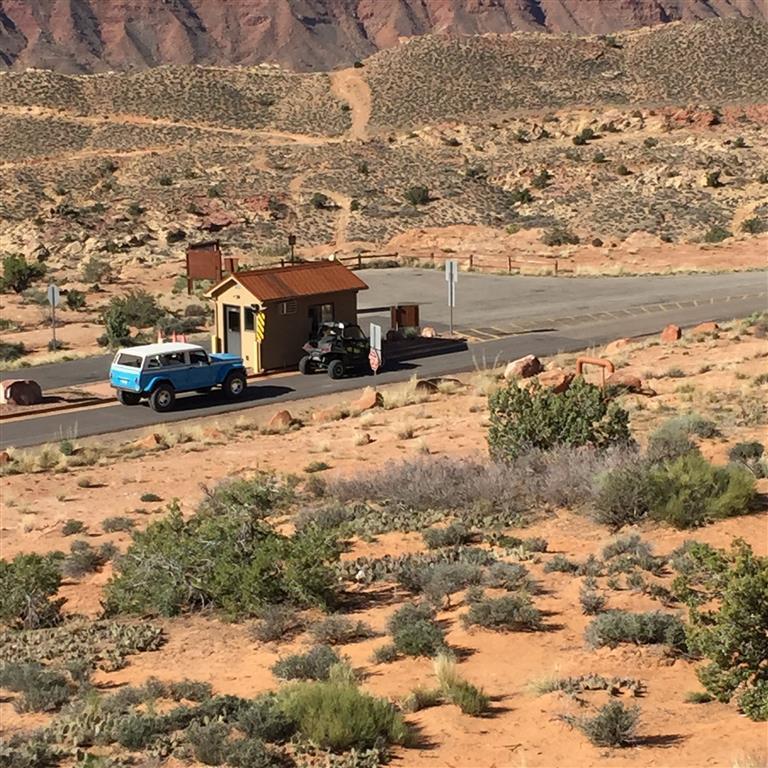 We didn't get a lot of pictures of the early trail but it went fairly uneventful. We had Jeep Life with us filming and as I climbed the fin after our "drivers meeting" (BLM requires that all are informed) I saw this Jeep concept. LOVE this rig. I got a good look at it later in the week. It's still a JKU but a much cooler body, IMHO.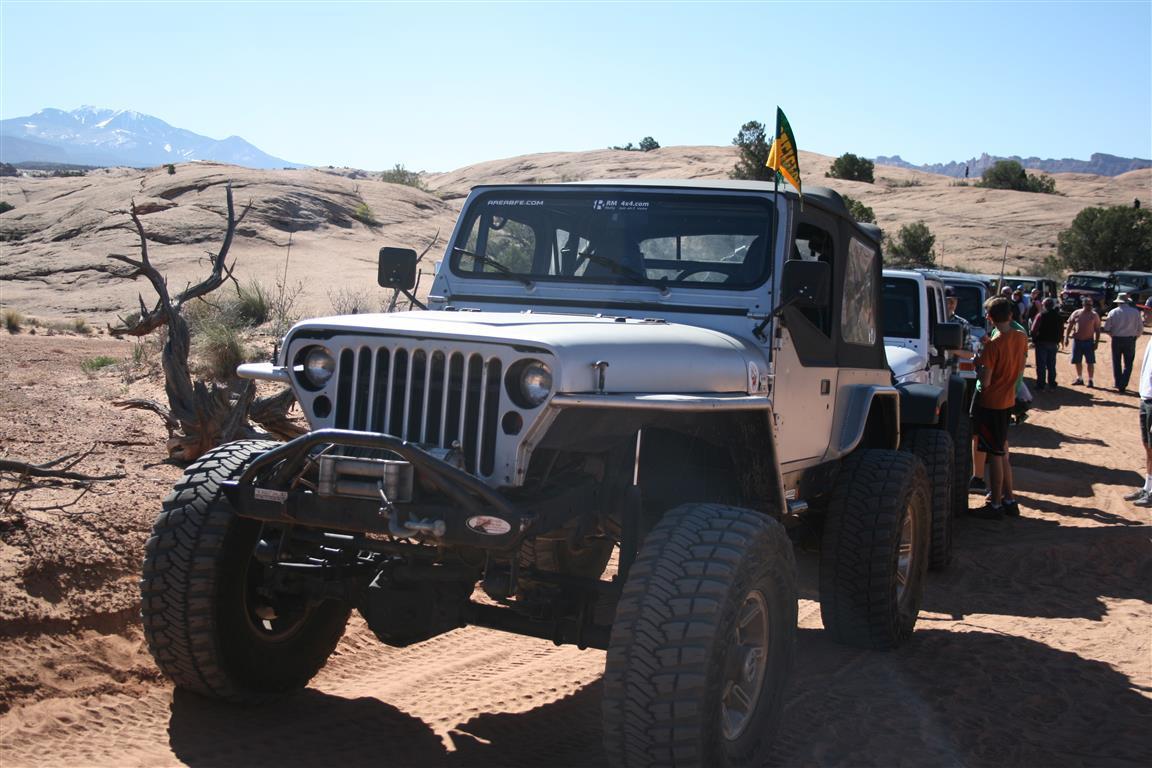 Here's our first "break" after the slickrock portions of the trail.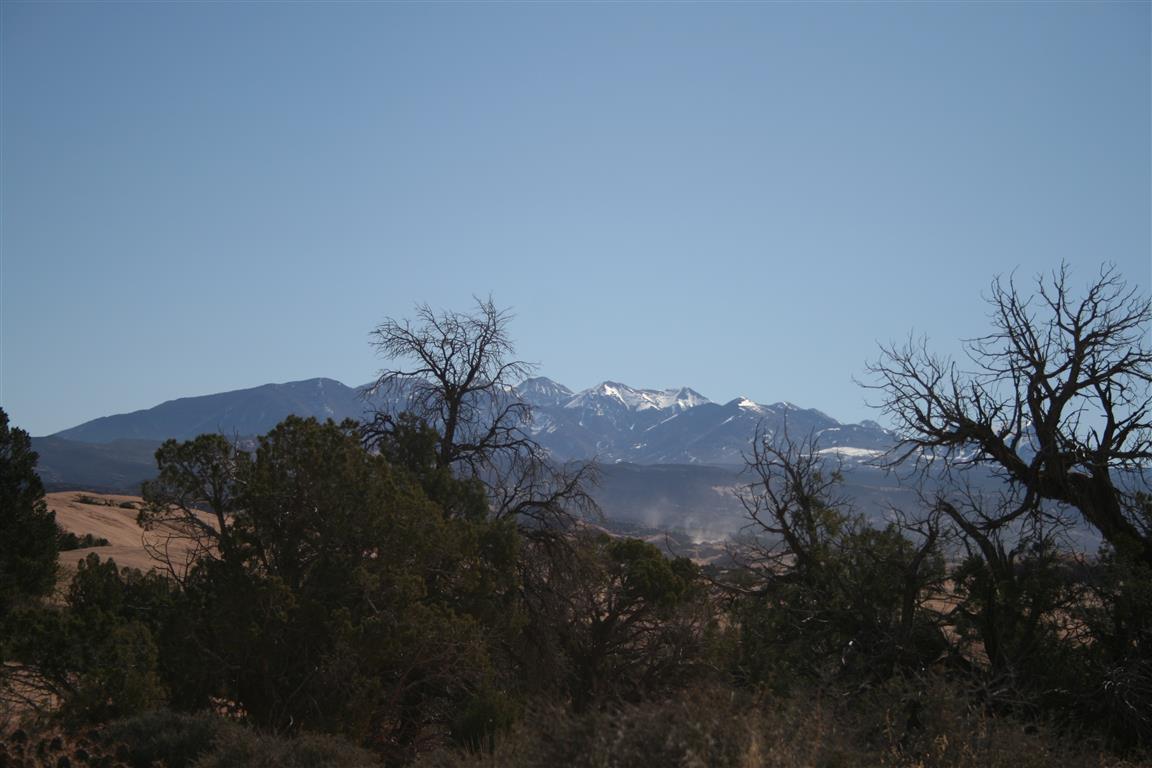 View of the LaSals from the trail with a dust devil in the center of the frame.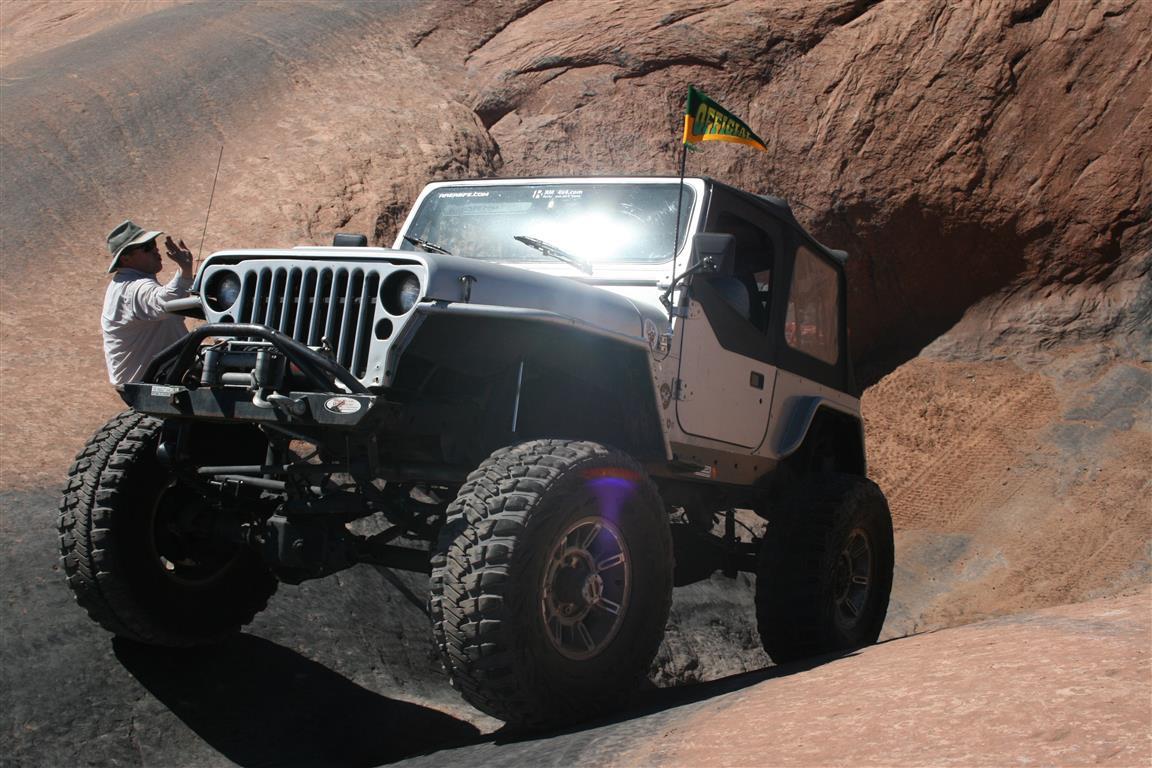 Dave harassing me through the hard line on the Car Wash (there's not one).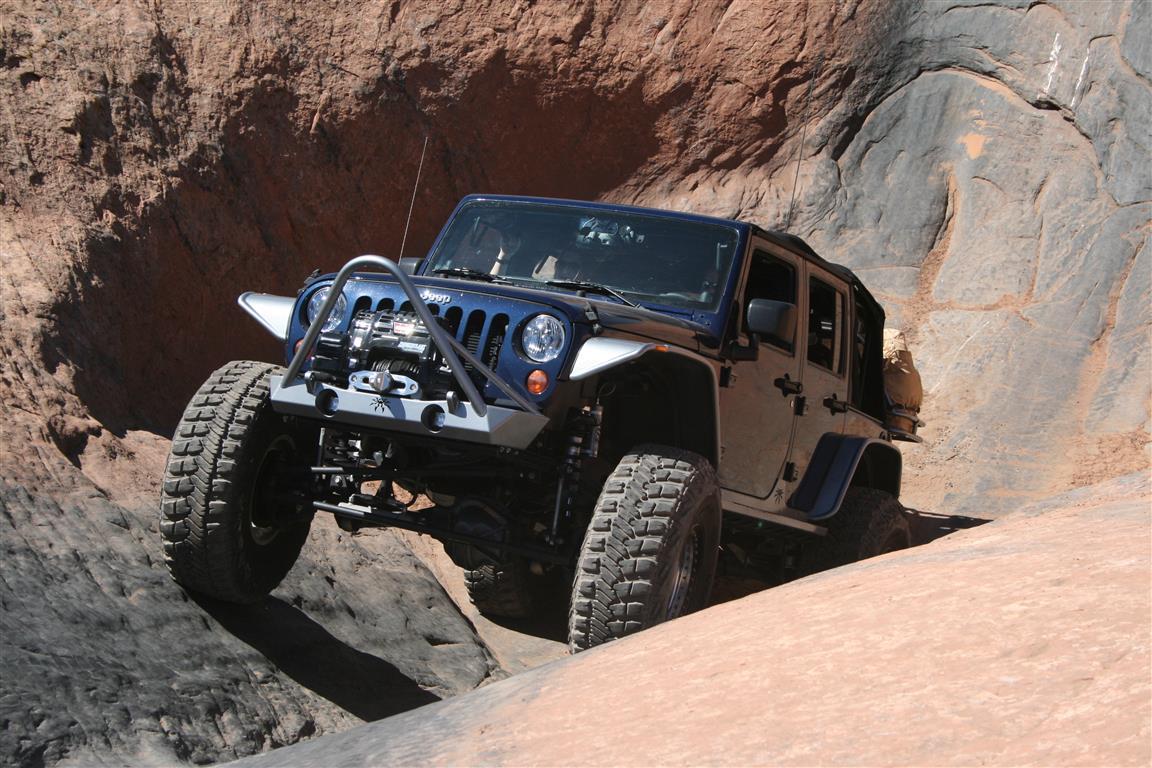 Car Wash with an Unlimited. This makes me want a softtop for mine even more.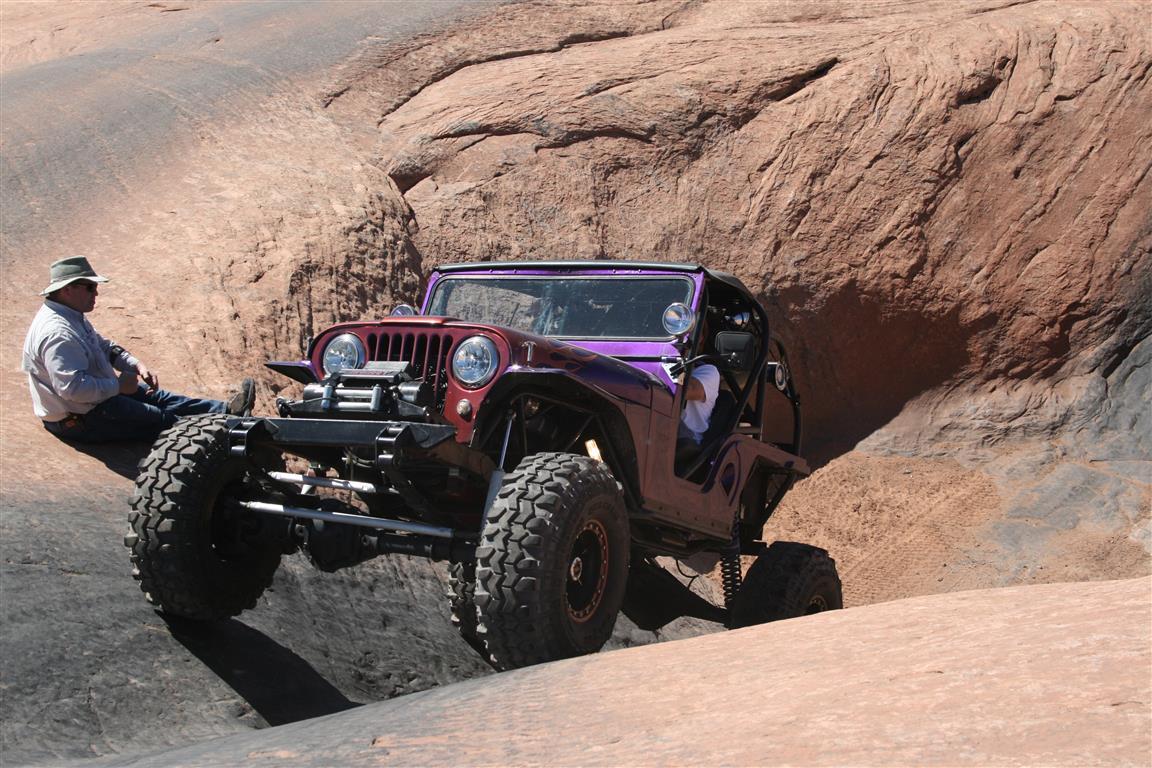 Pretty cool CJ5 with a big block Chev (408 cubes)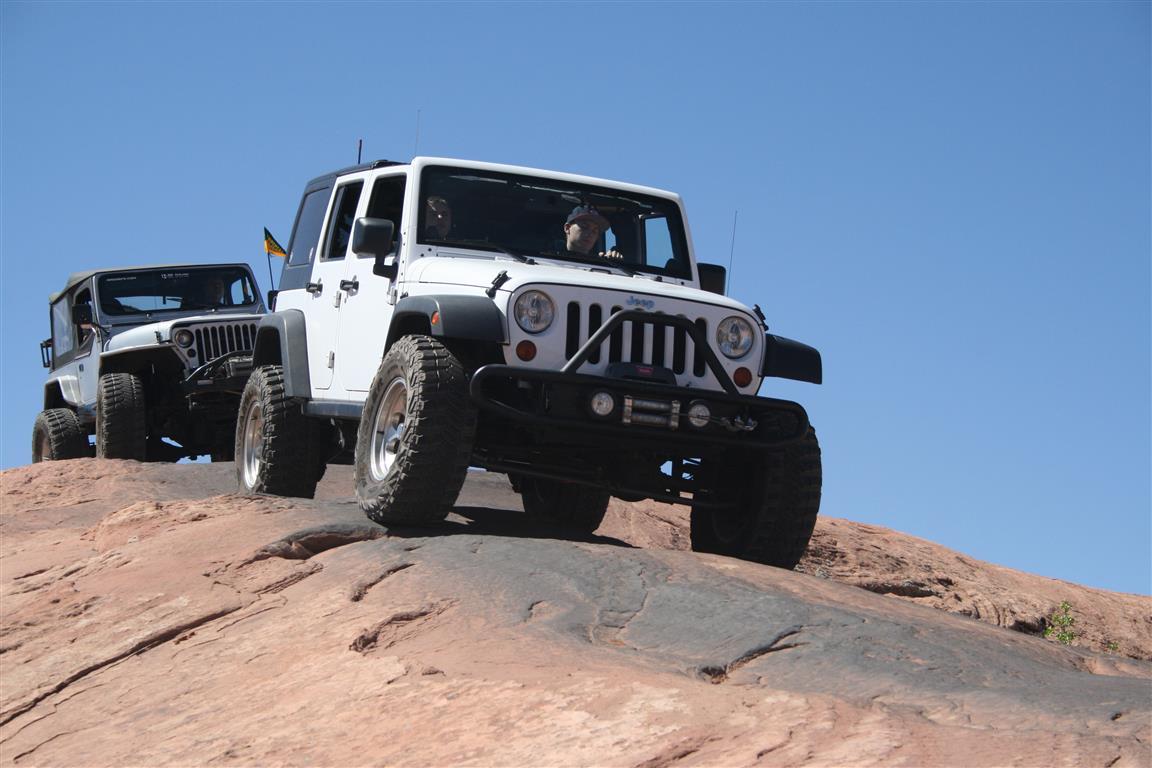 Love seeing my rigs on the trail. Corbin looks like the bored chauffer that he is?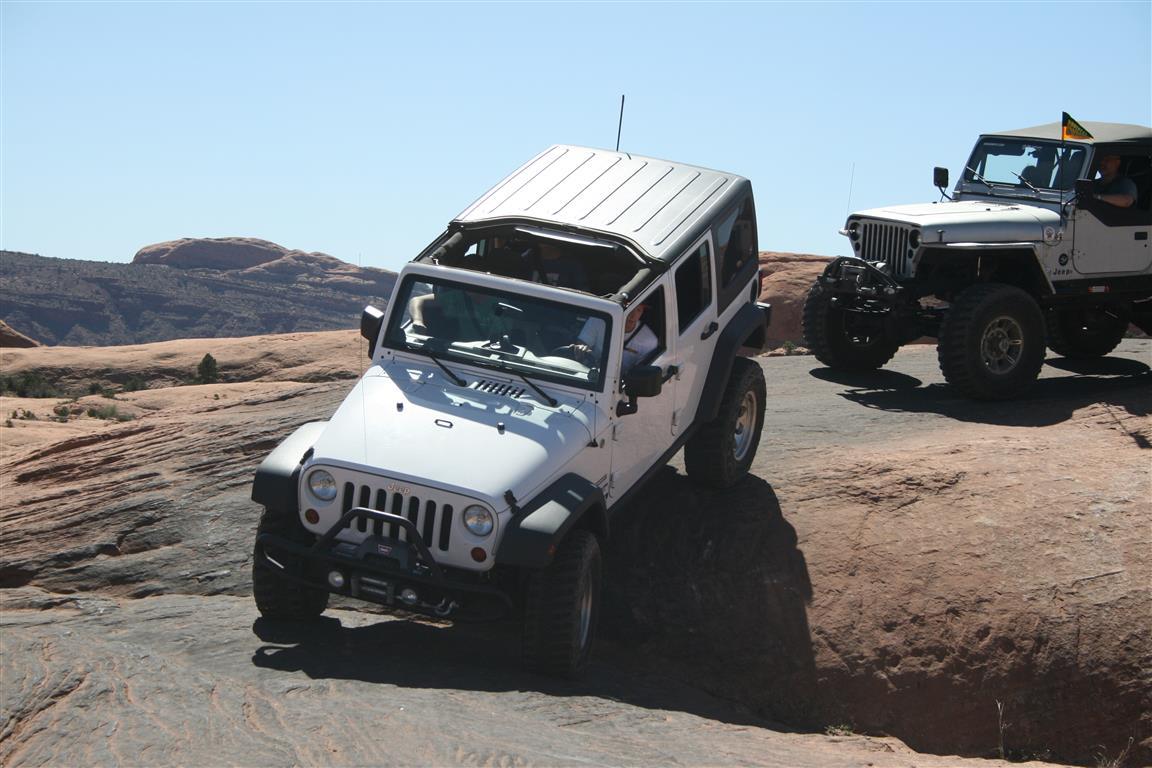 Tops are out....sun, dirt and wind are getting in.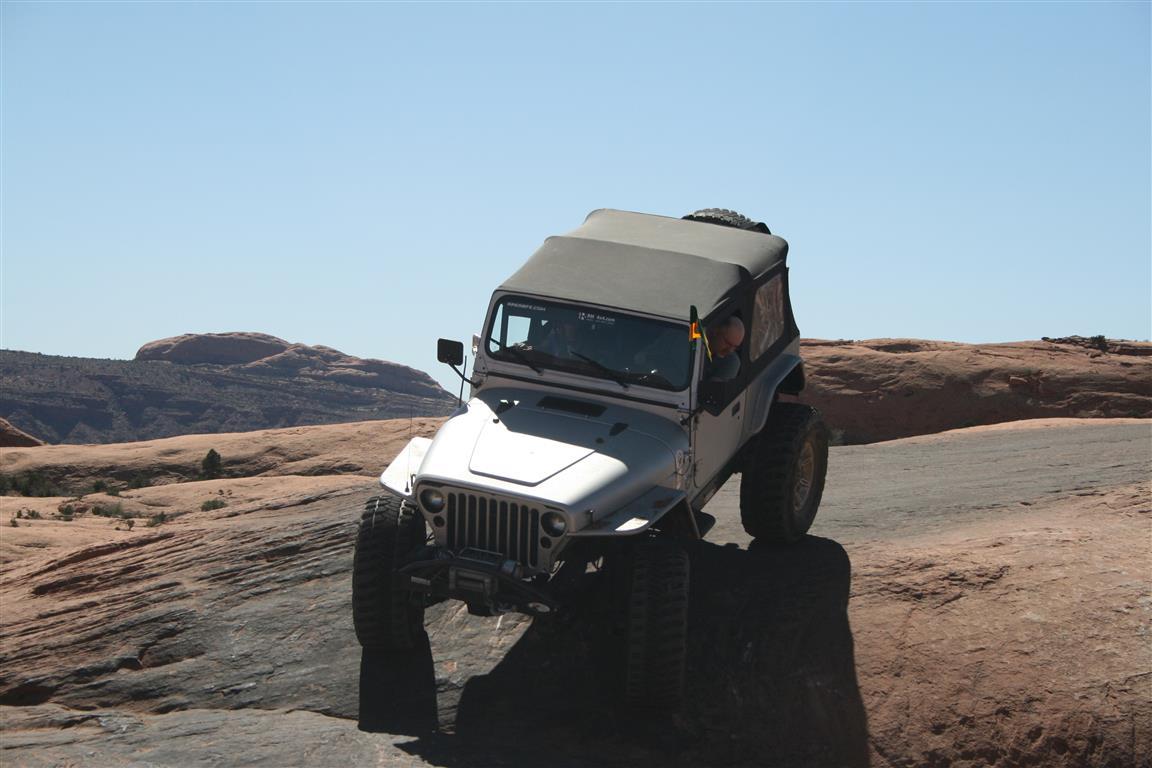 Lynds and I should have taken out the windows and took the doors off for this trip. We were a bit warm.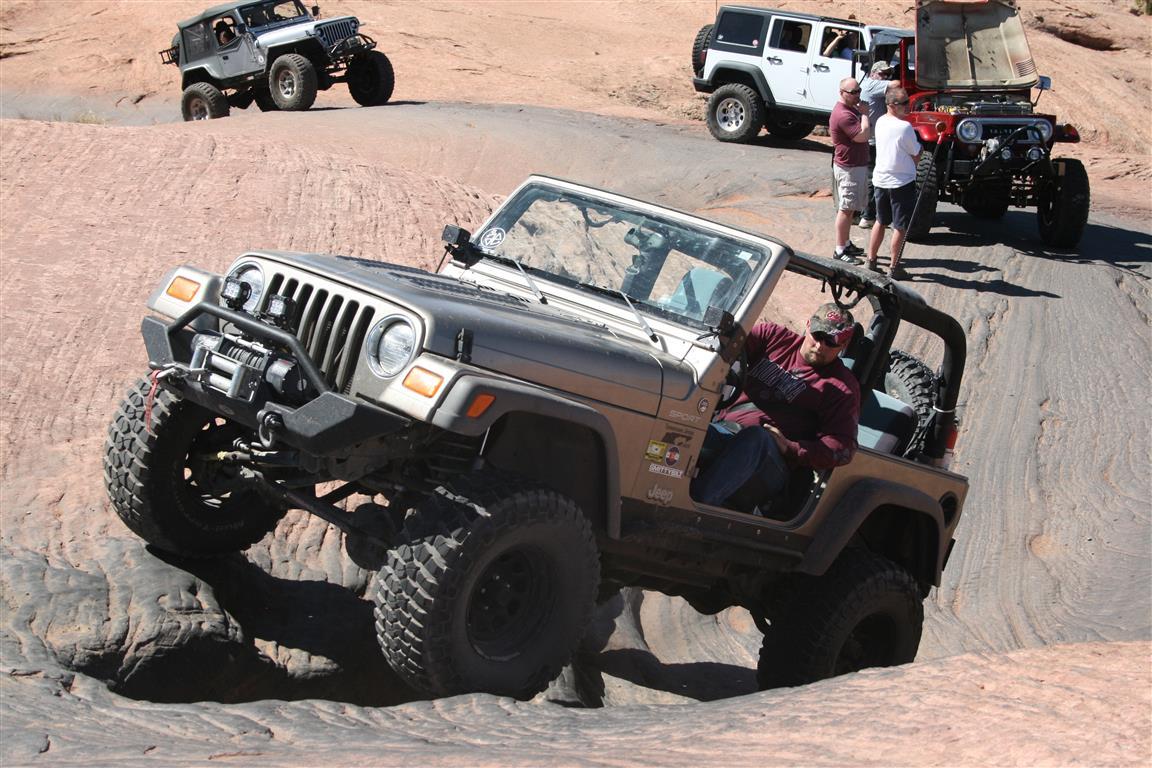 We had a carbed FJ40 with us (nice rig, btw) that was having vapor lock or float bowl issues. He could run for 10 min or so and then needed to cool down. Could be a pump issue? (I believe this is Chris Hower's who lost his life on 4-4-2015 in Moab---RIP, sir)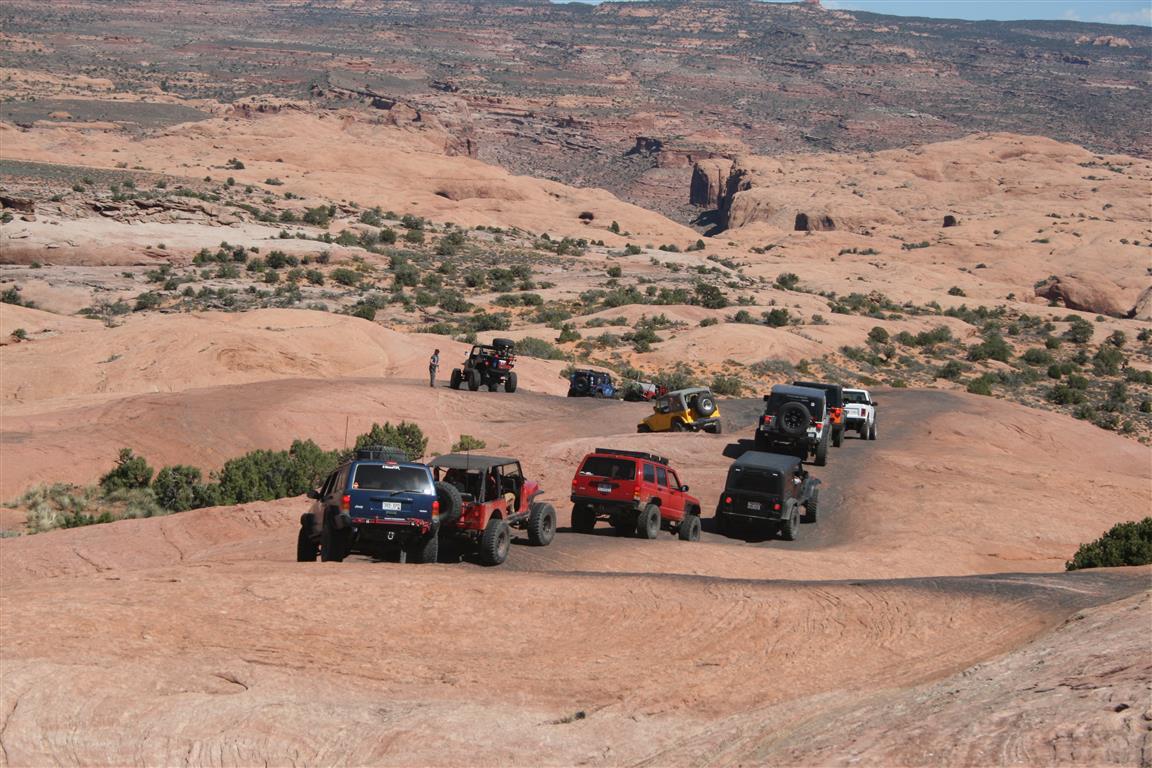 A whole herd of cats up on top by the tubs.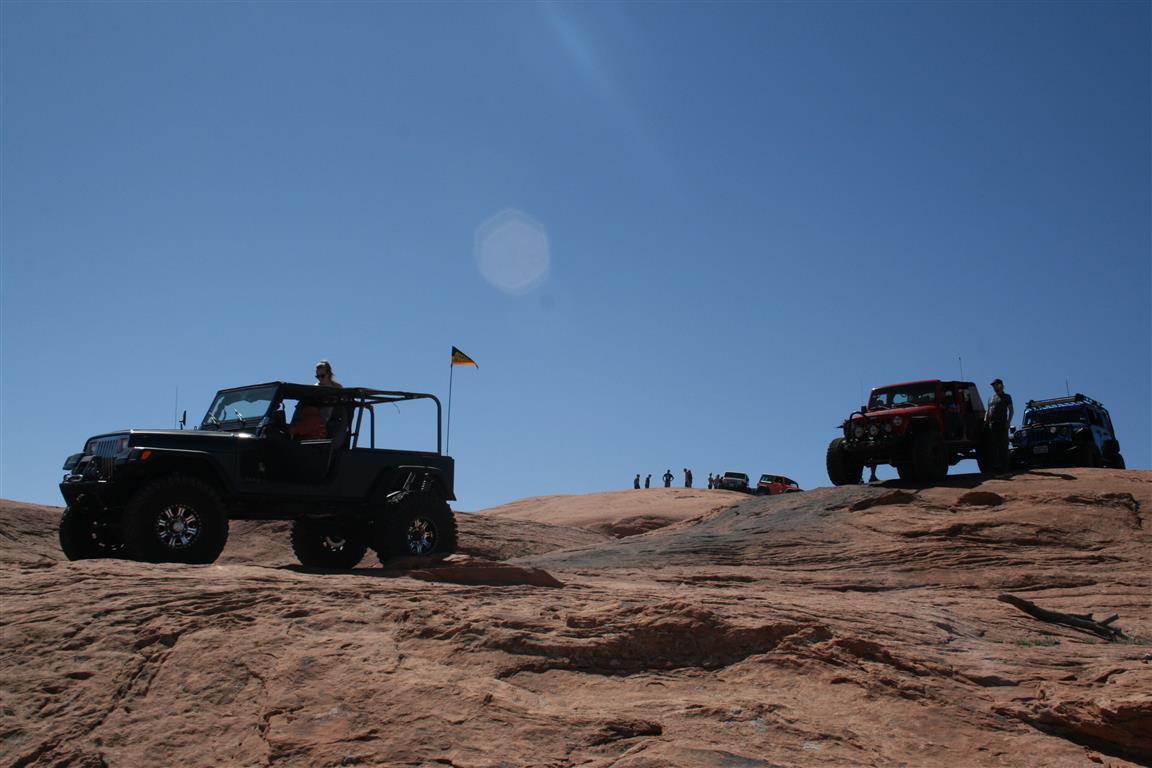 Our trail leader (Carli Jacobs) by Mickey's hot tub.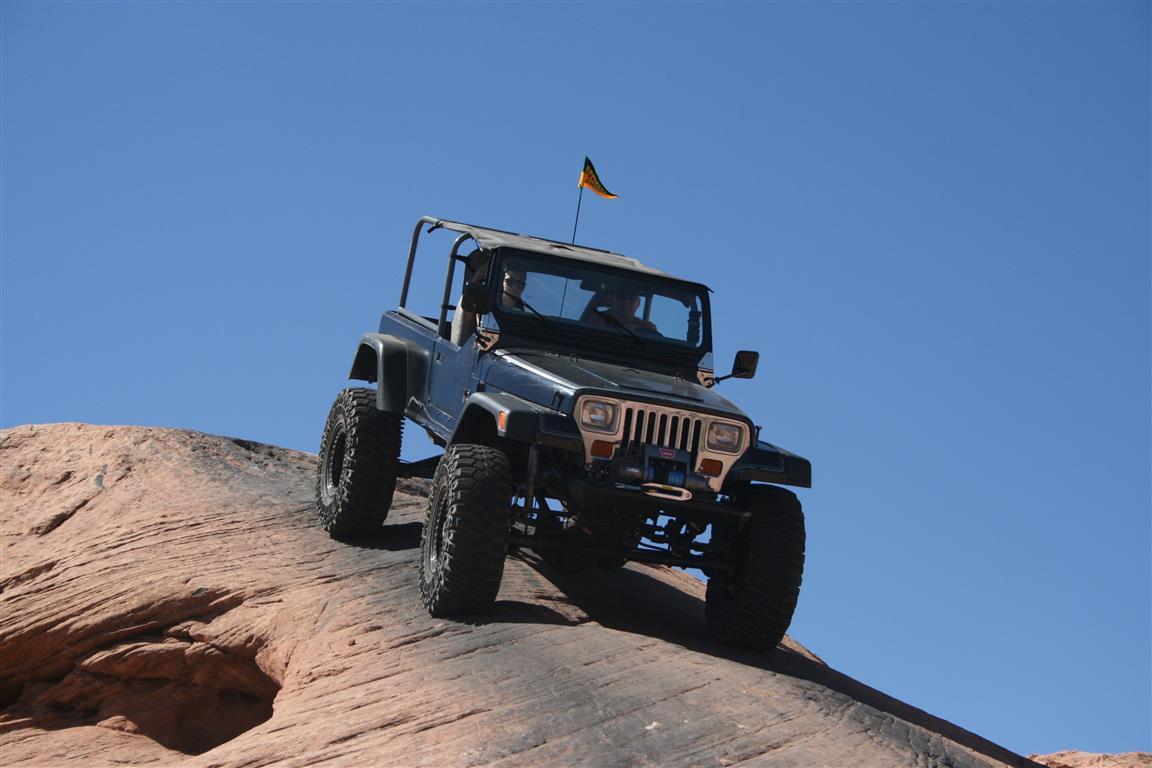 Carli is letting Bart drive down the dragon's tail.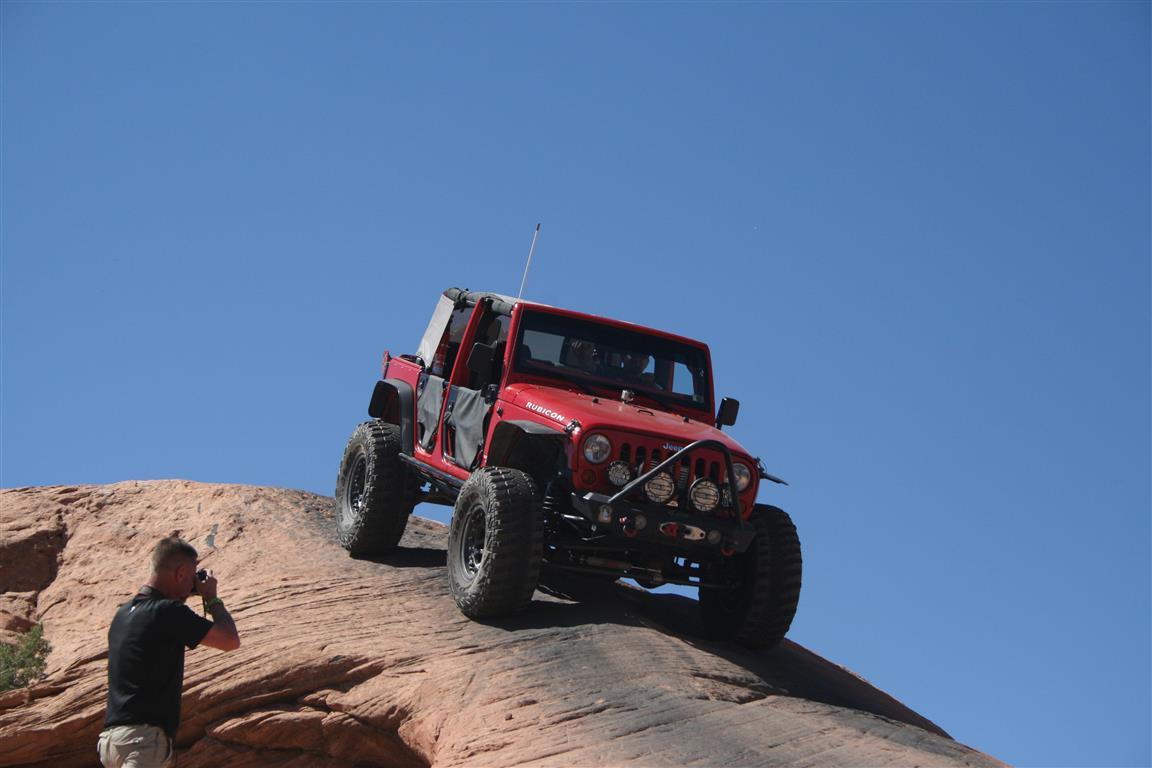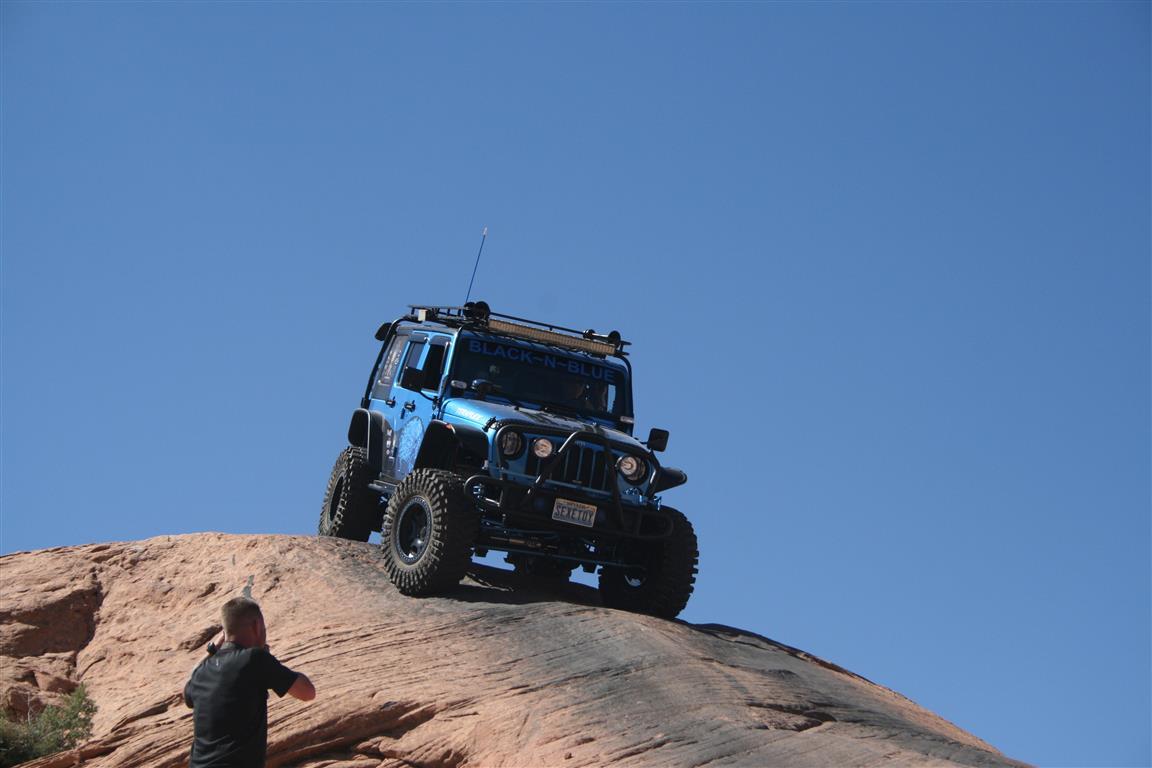 \
Audrey Byrd going down the dragons tail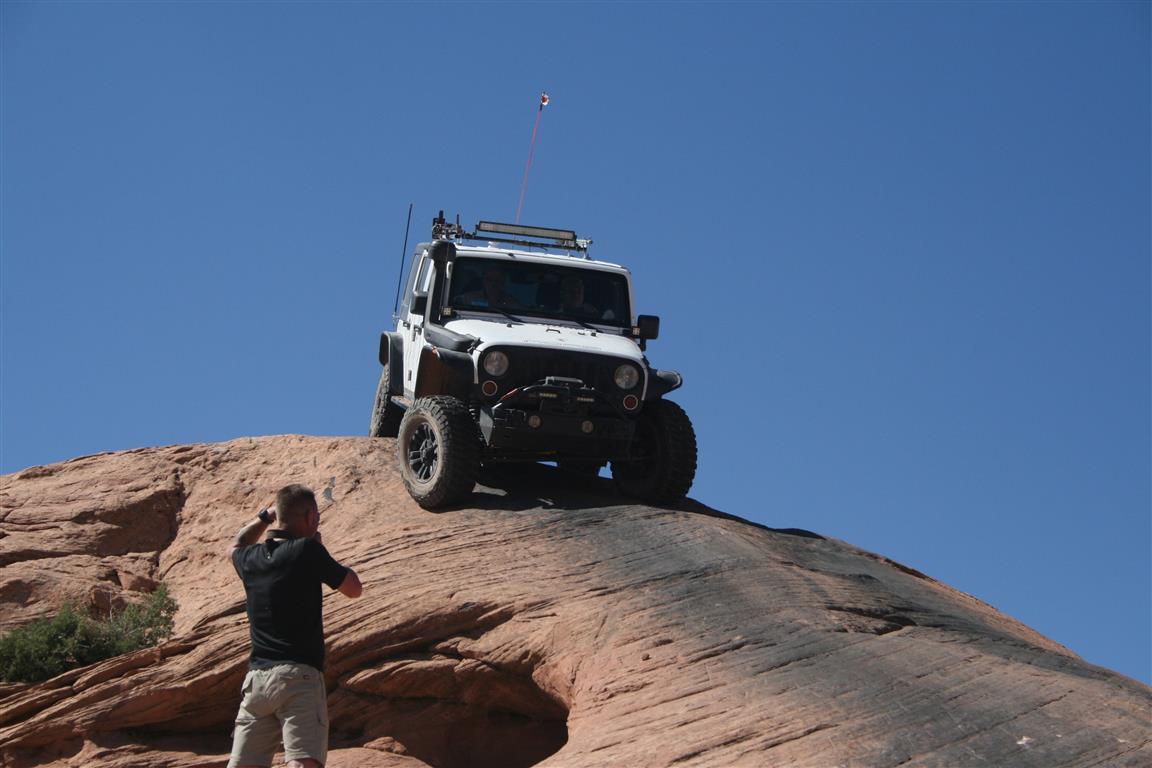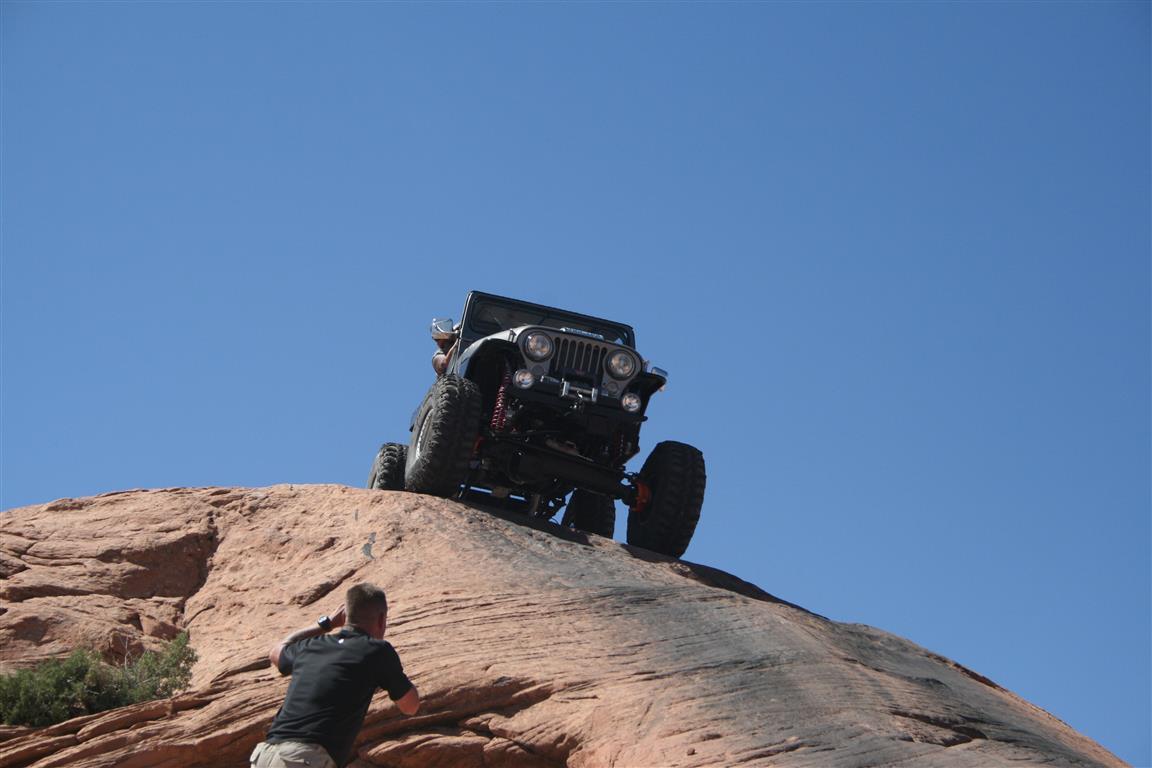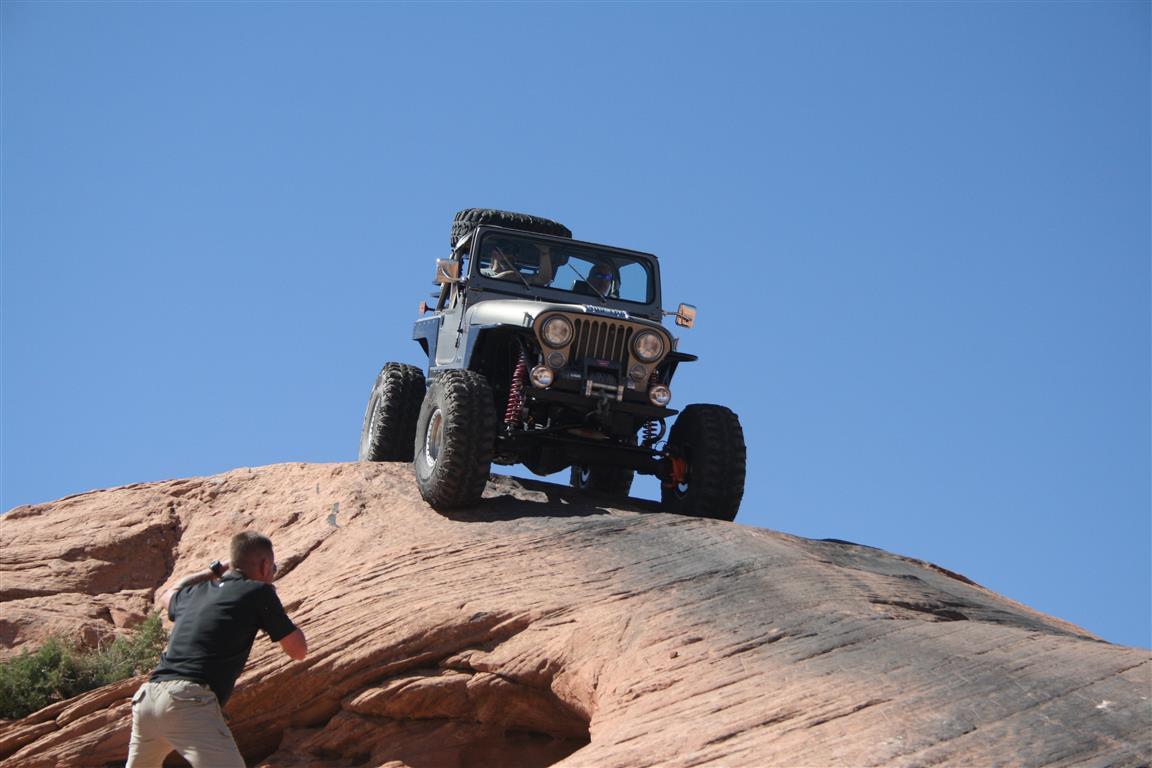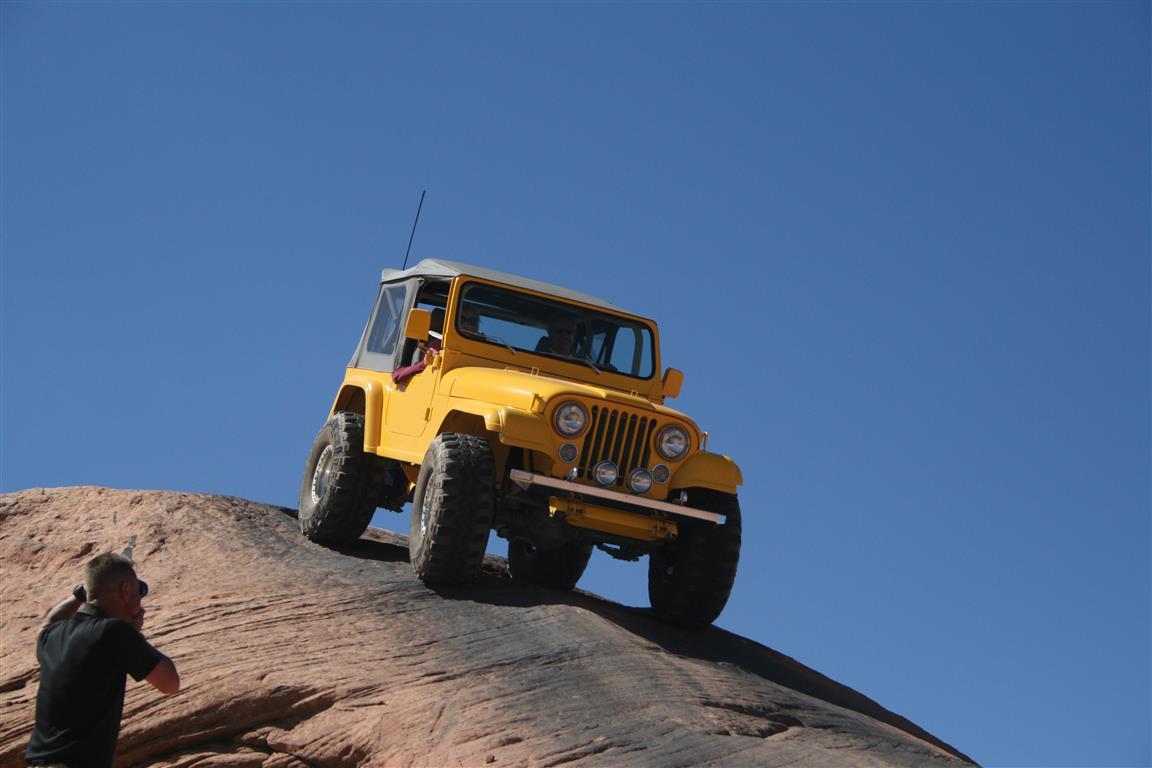 These guys had JUST completed an approx. 10 year build. 401 AMC motor. Good stuff there.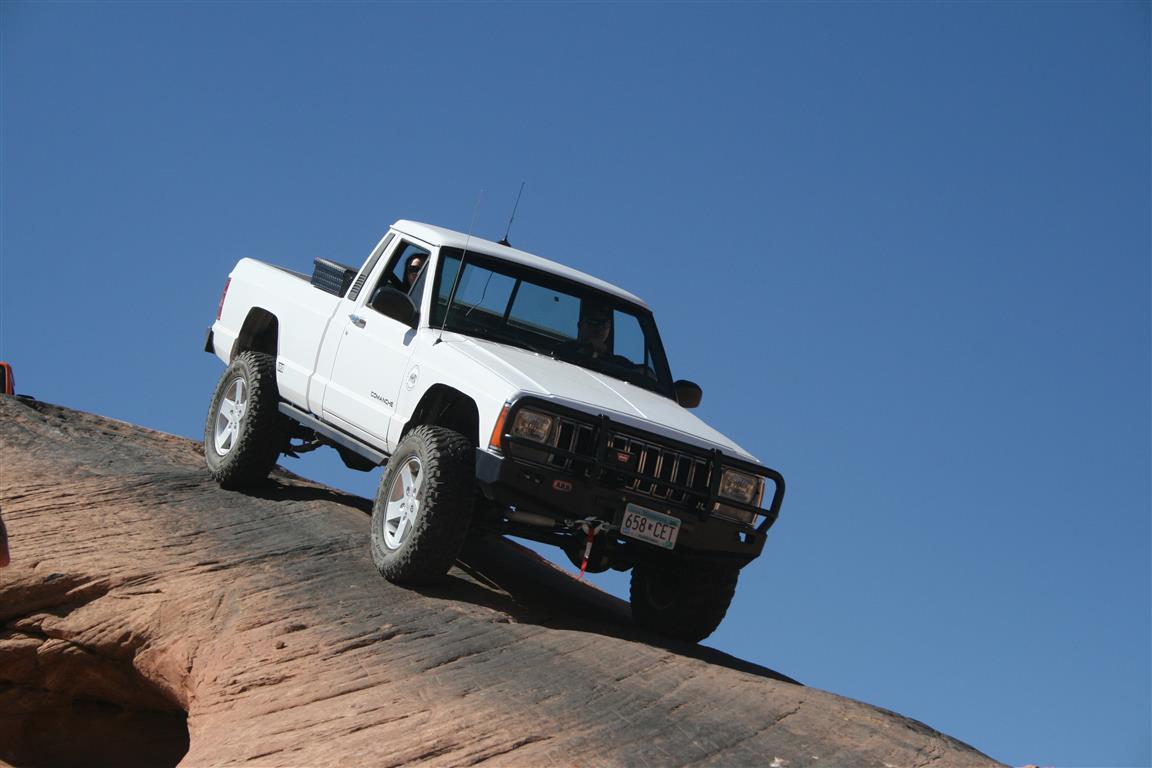 Tough to knock a 4x4 Commanche on Hells Revenge. Minnesota plates on that one, I believe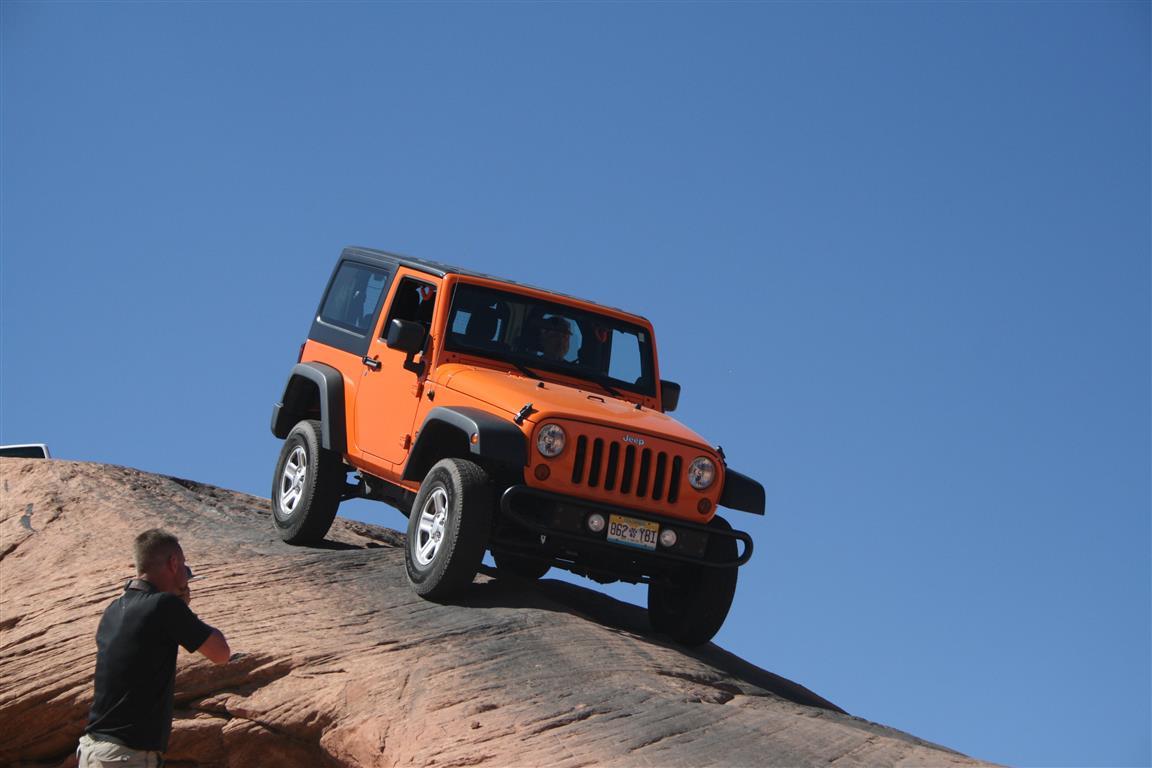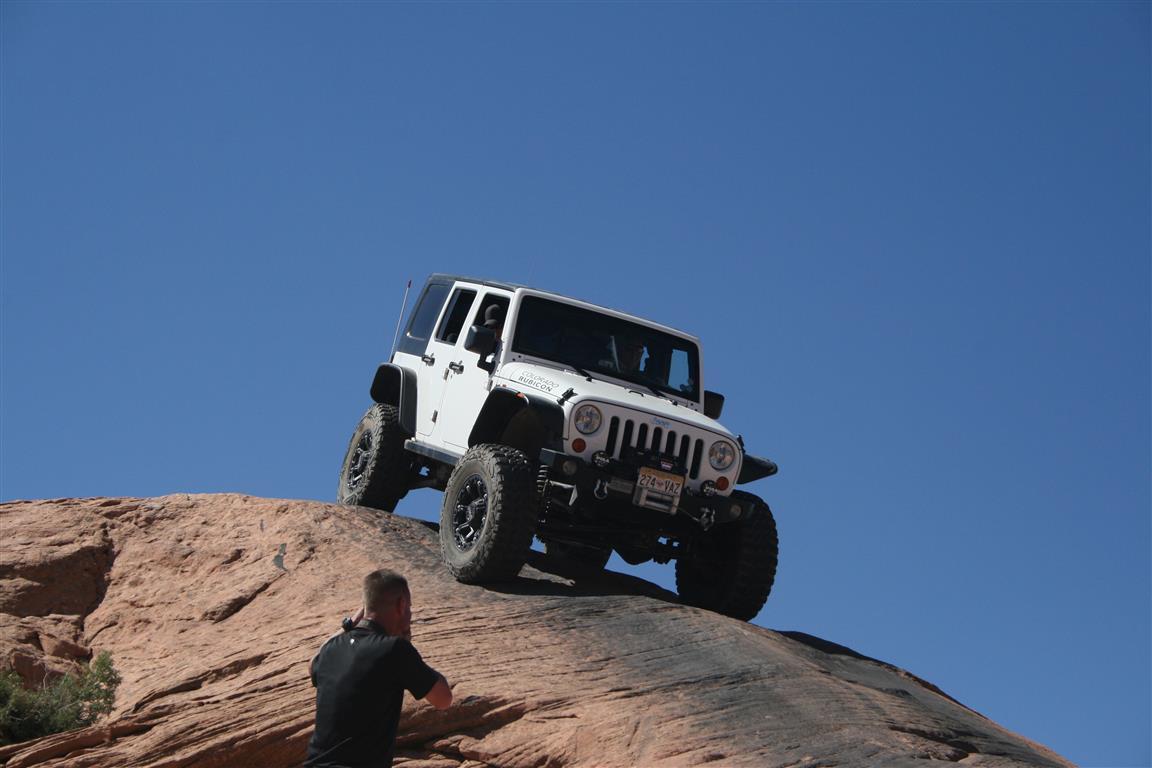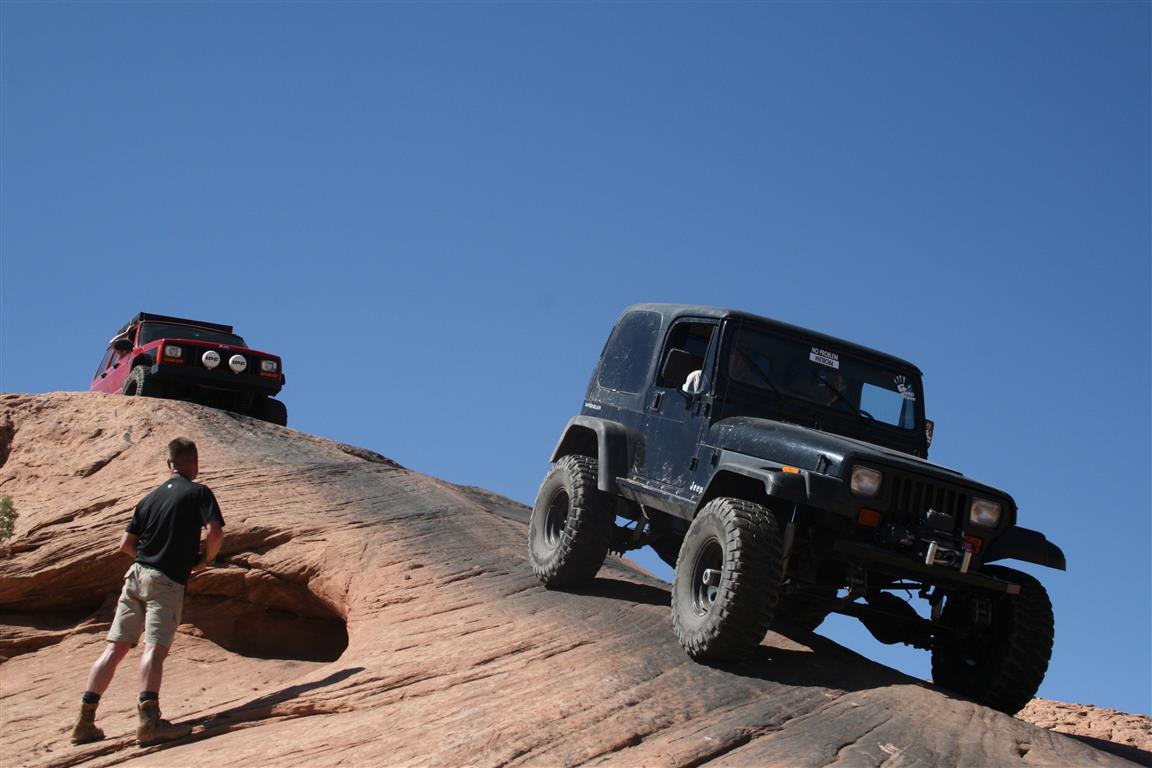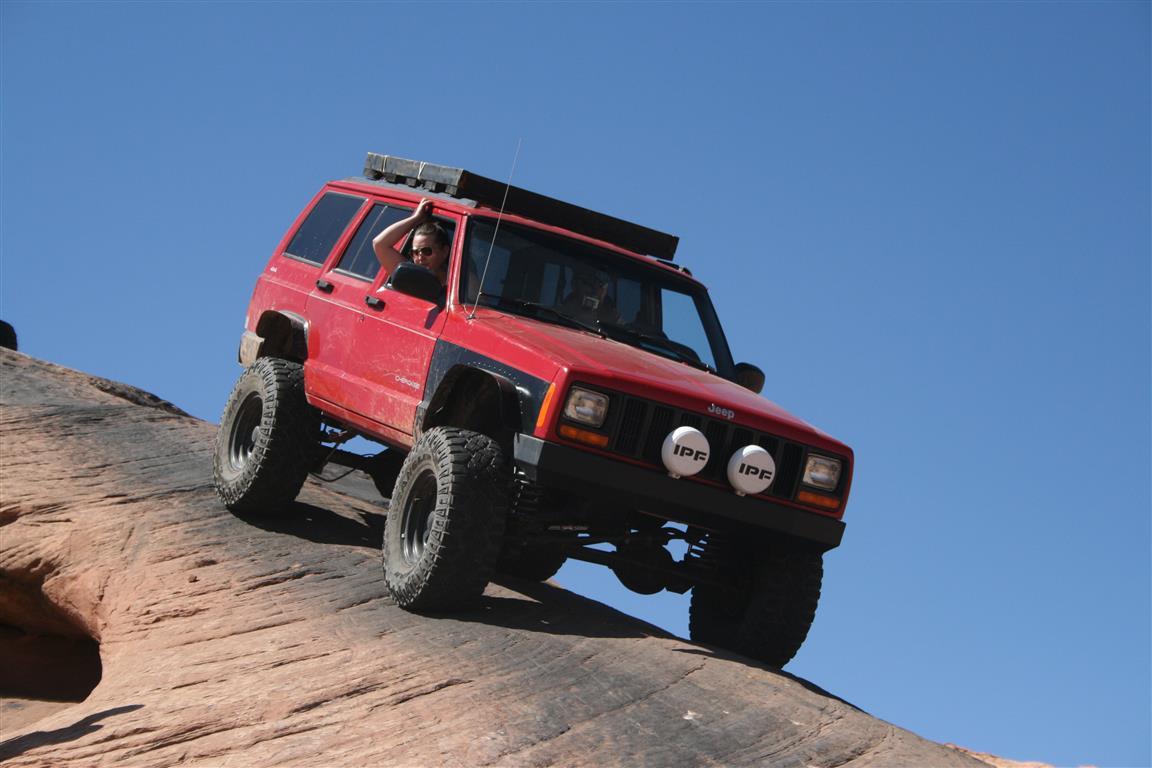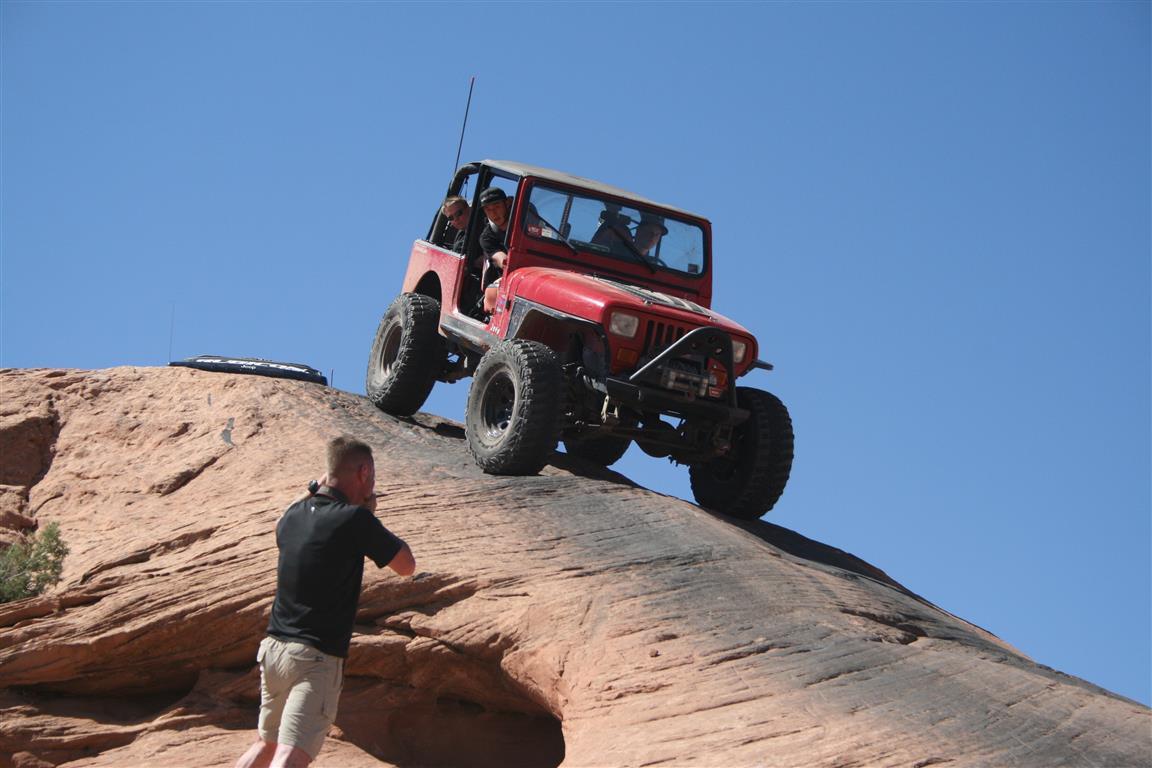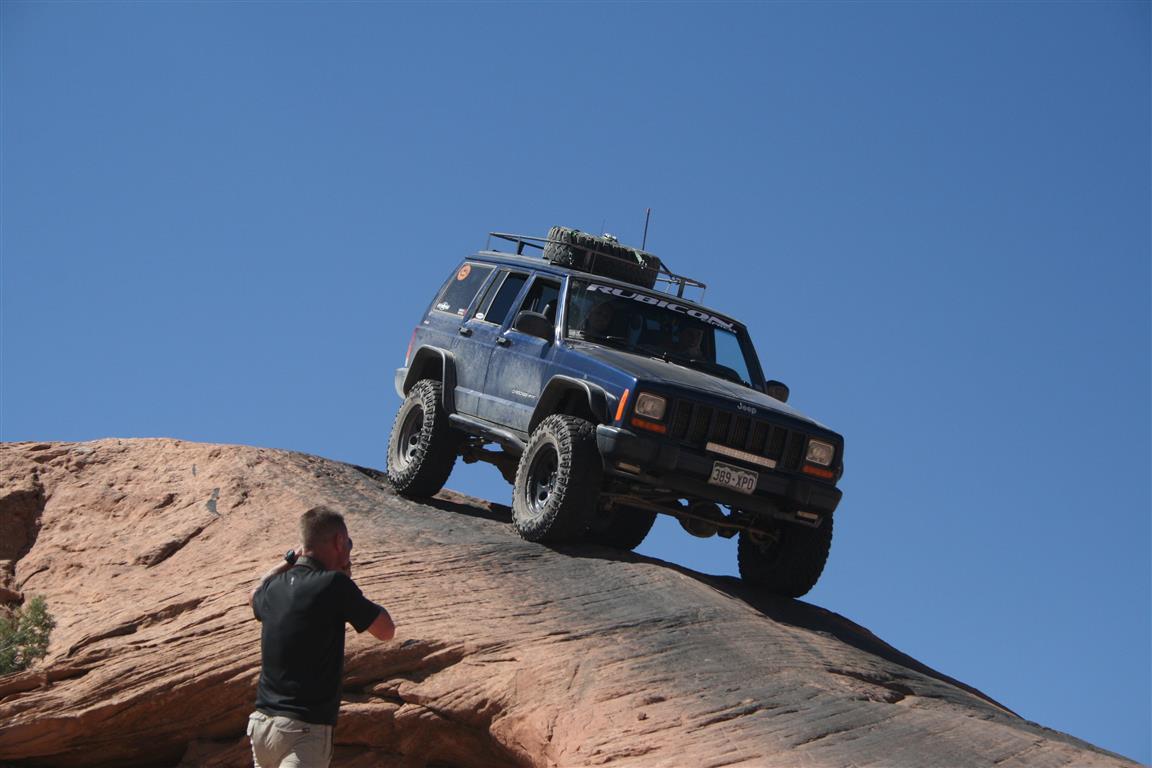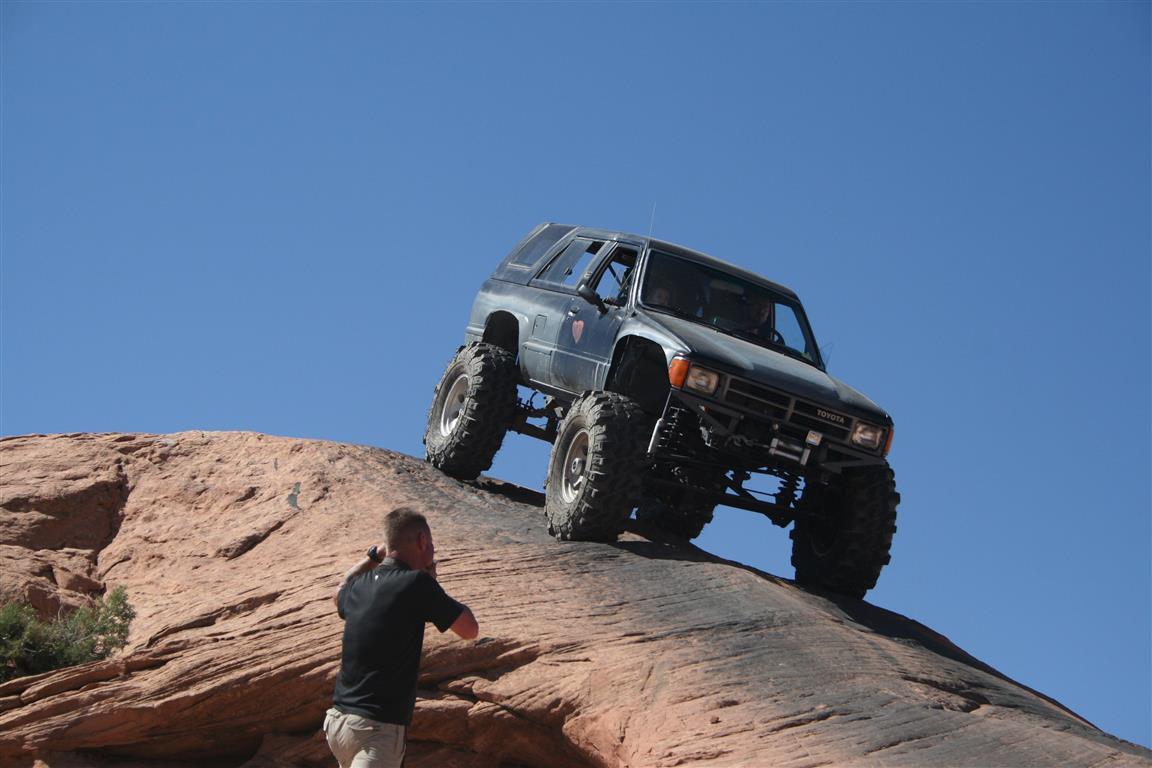 Hey, that's not a Jeep :D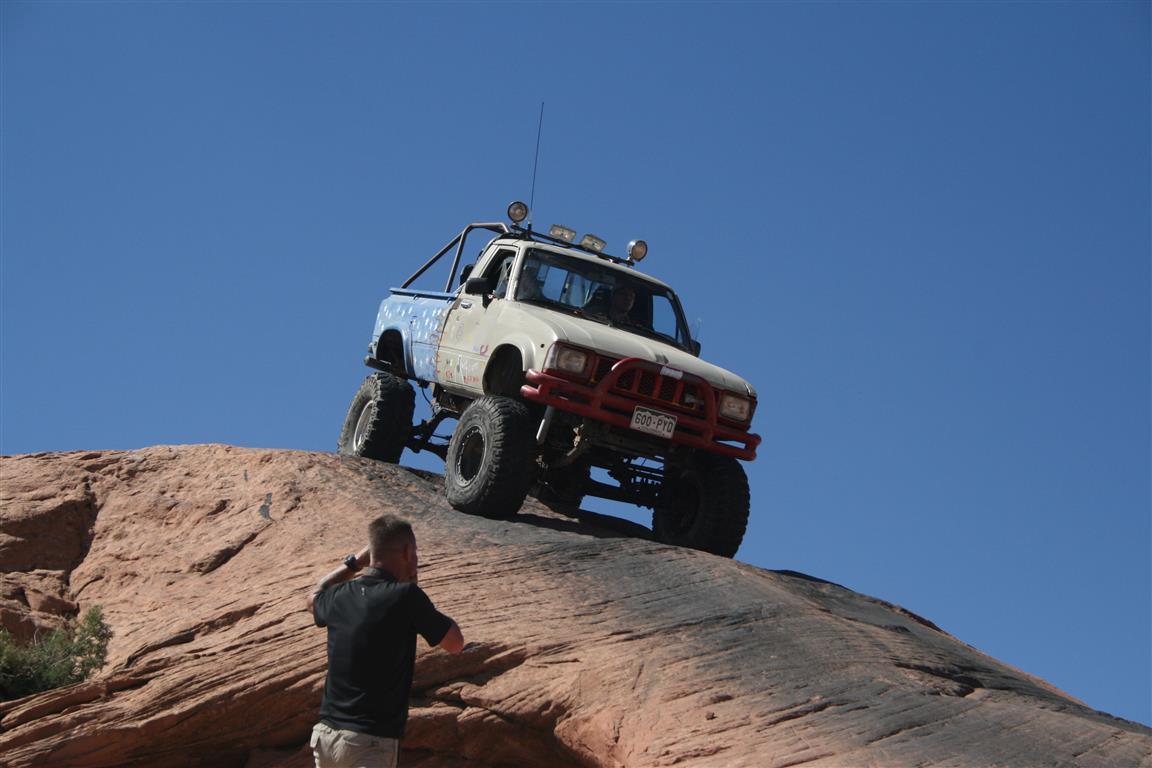 This isn't either...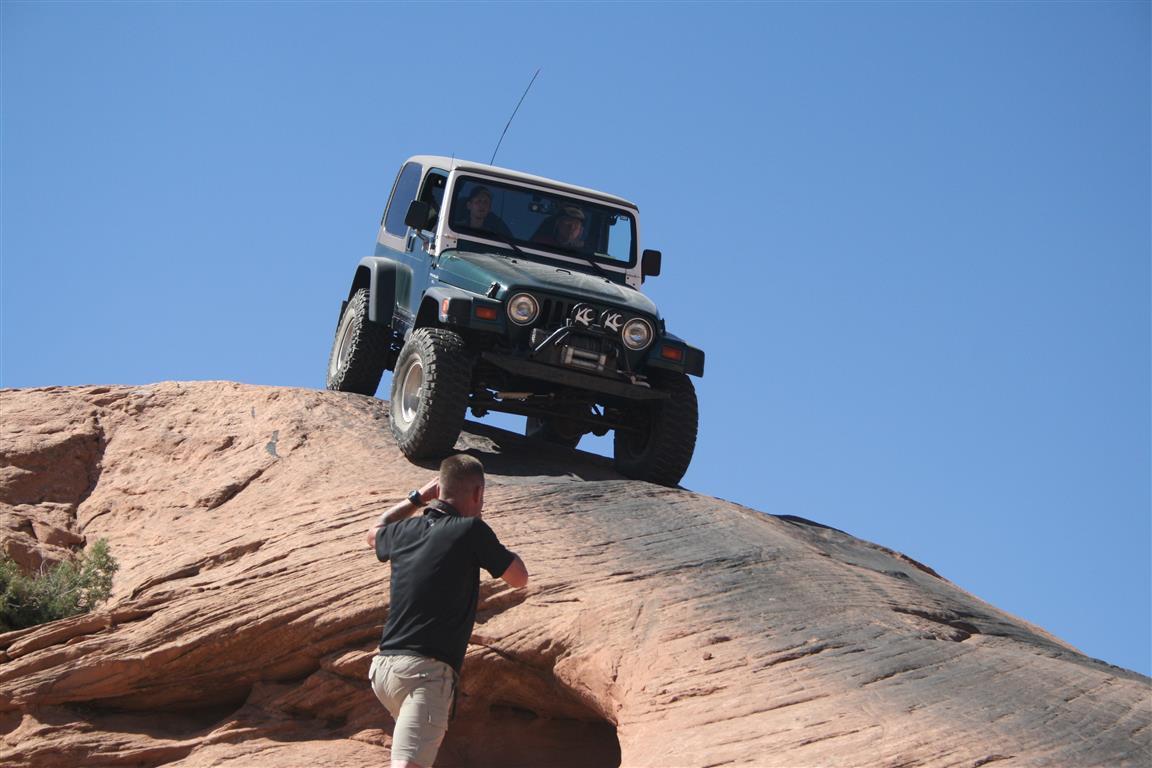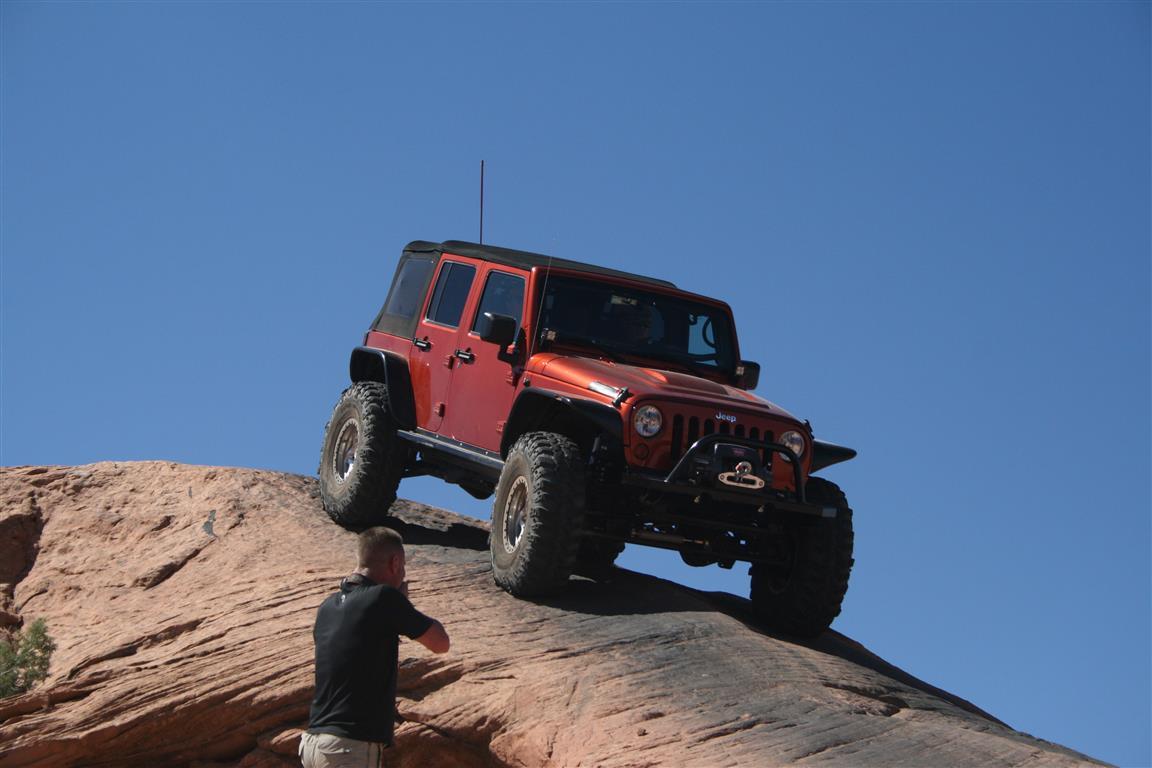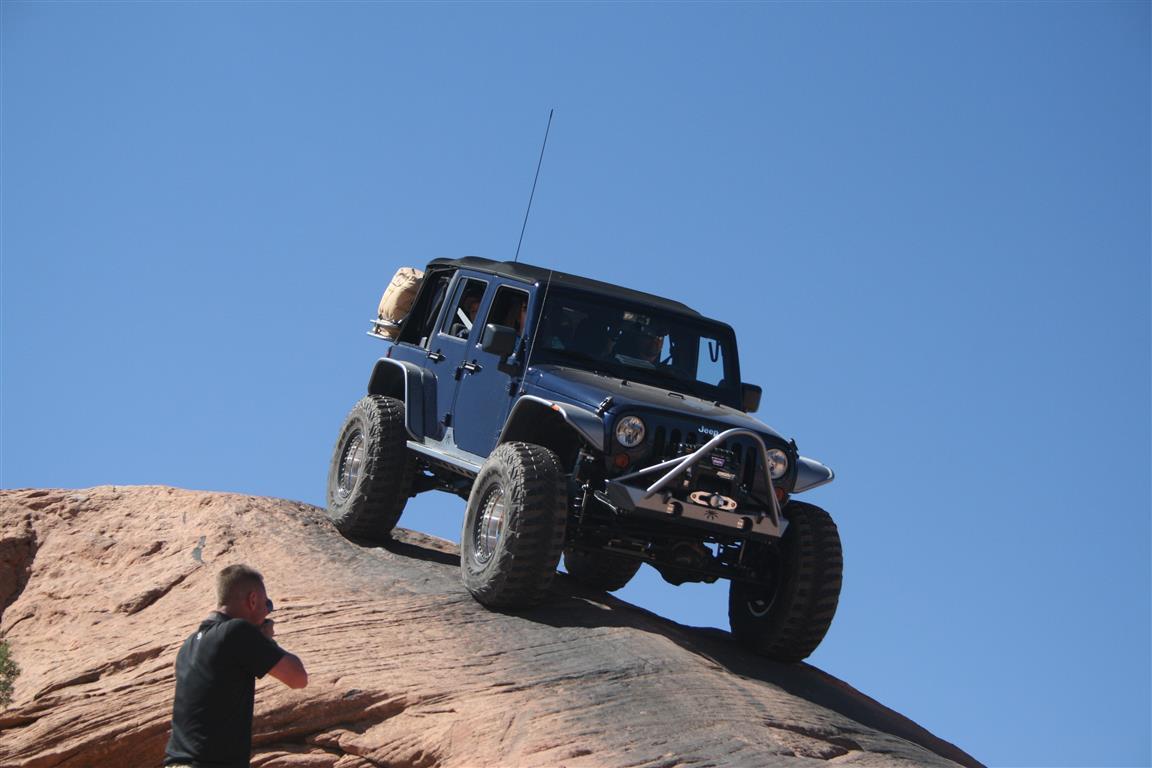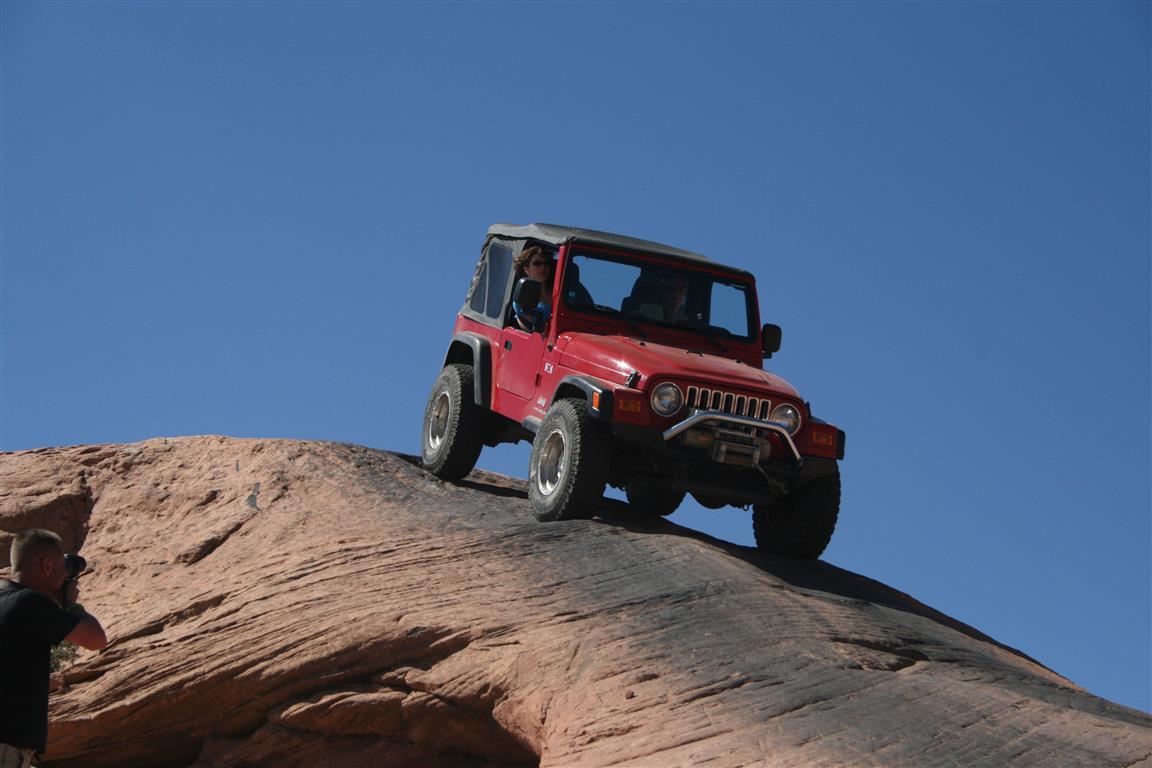 You don't "need" a built rig on Hells Revenge to have a good time. Nothing wrong with this rig on this trail.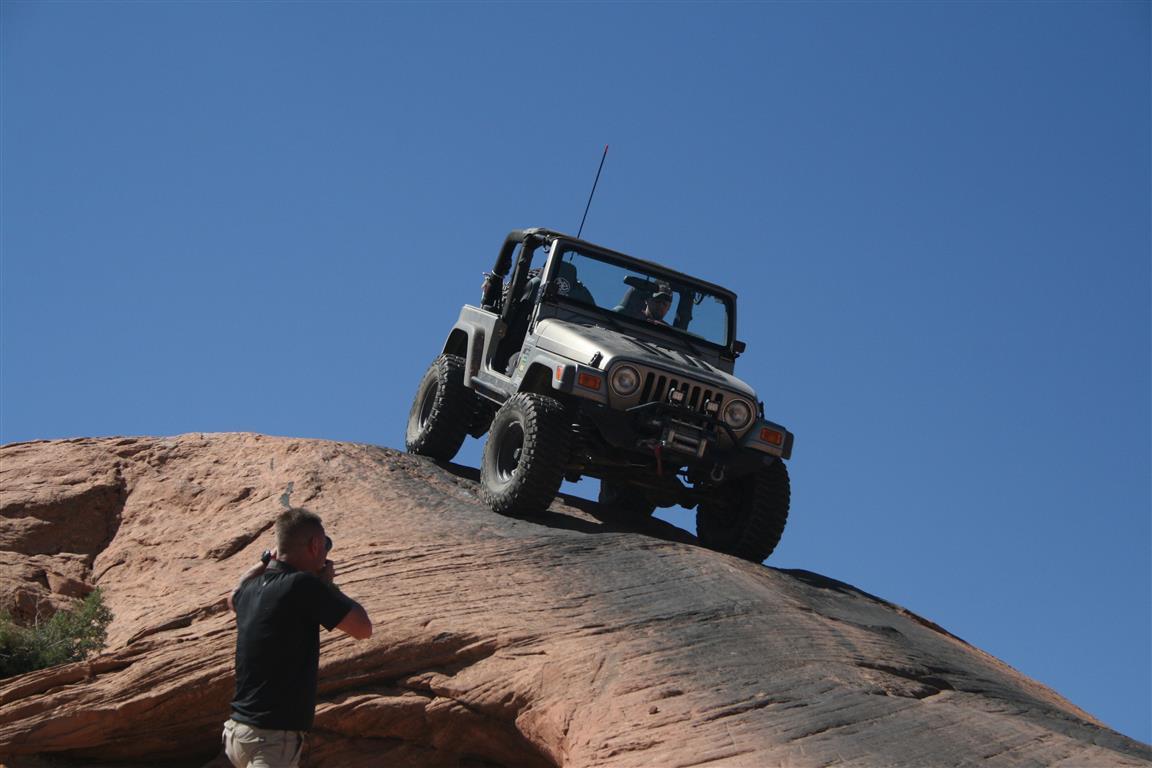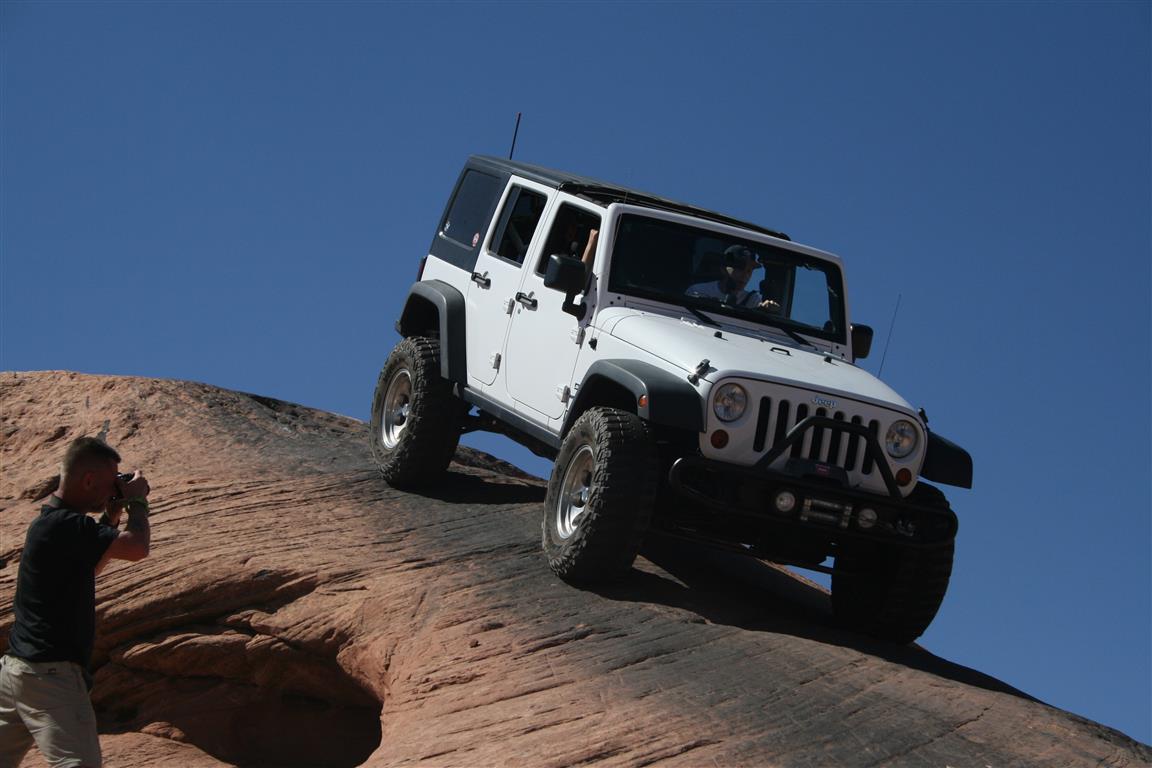 Hey, I know that rig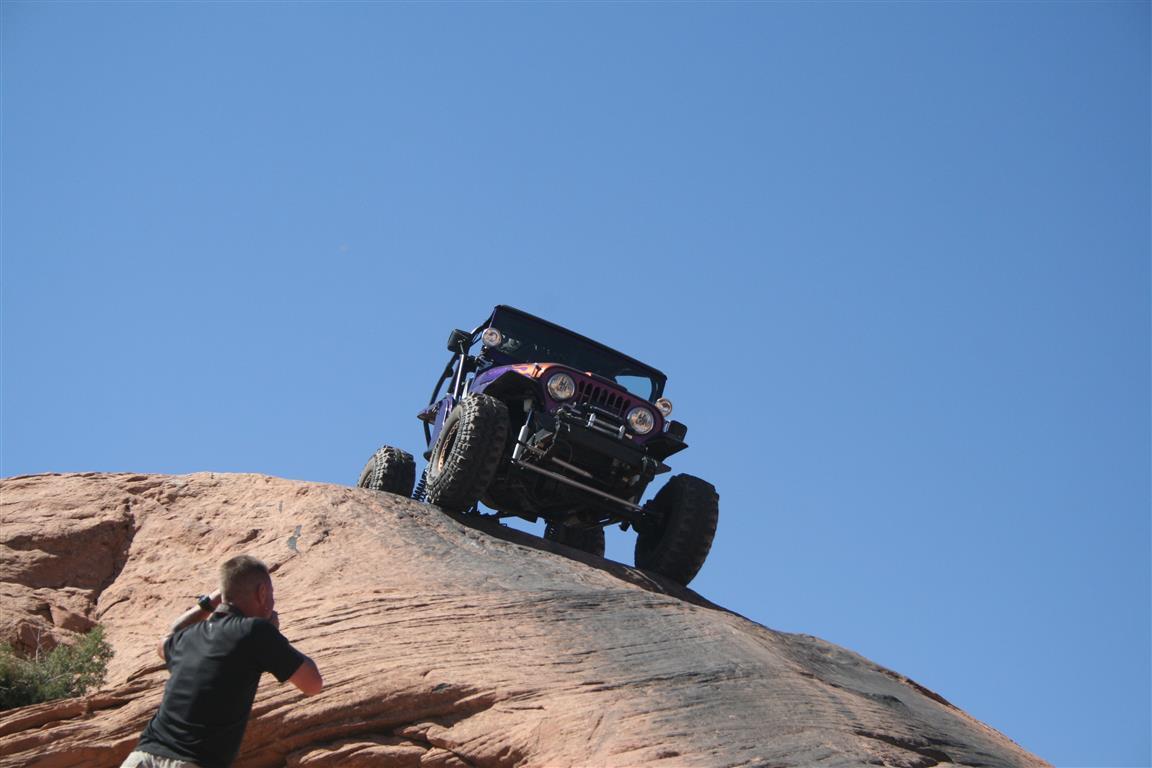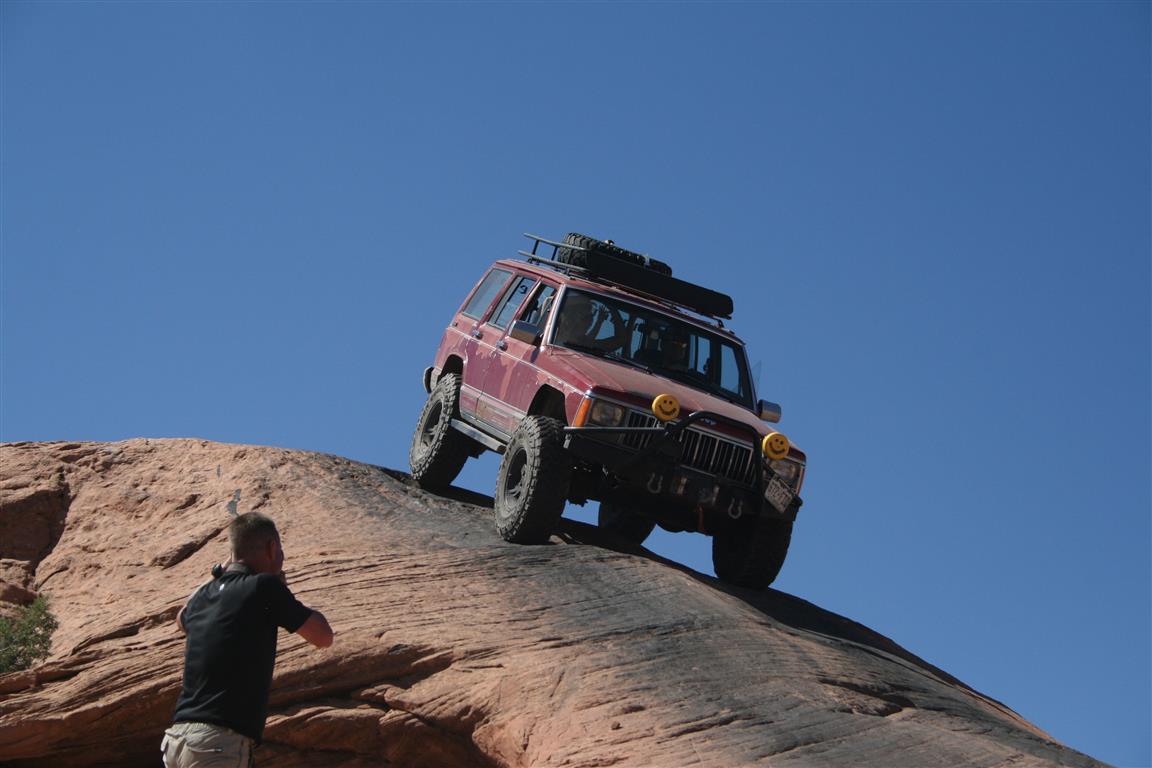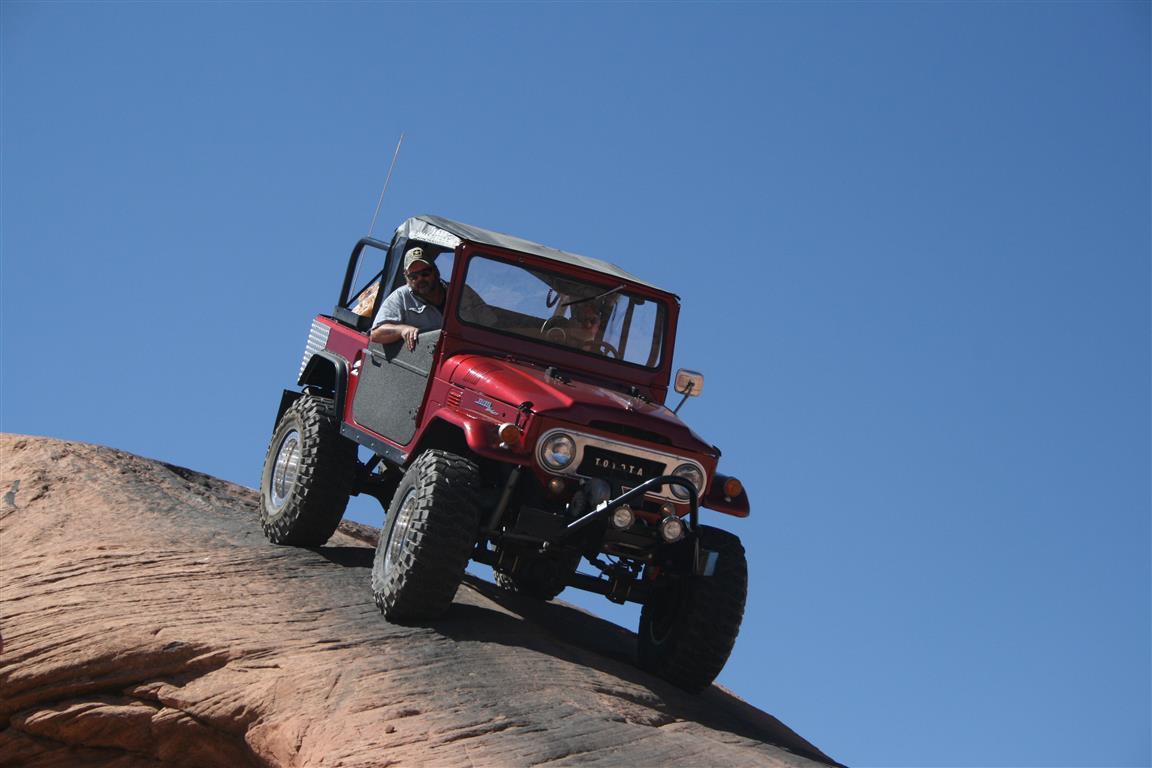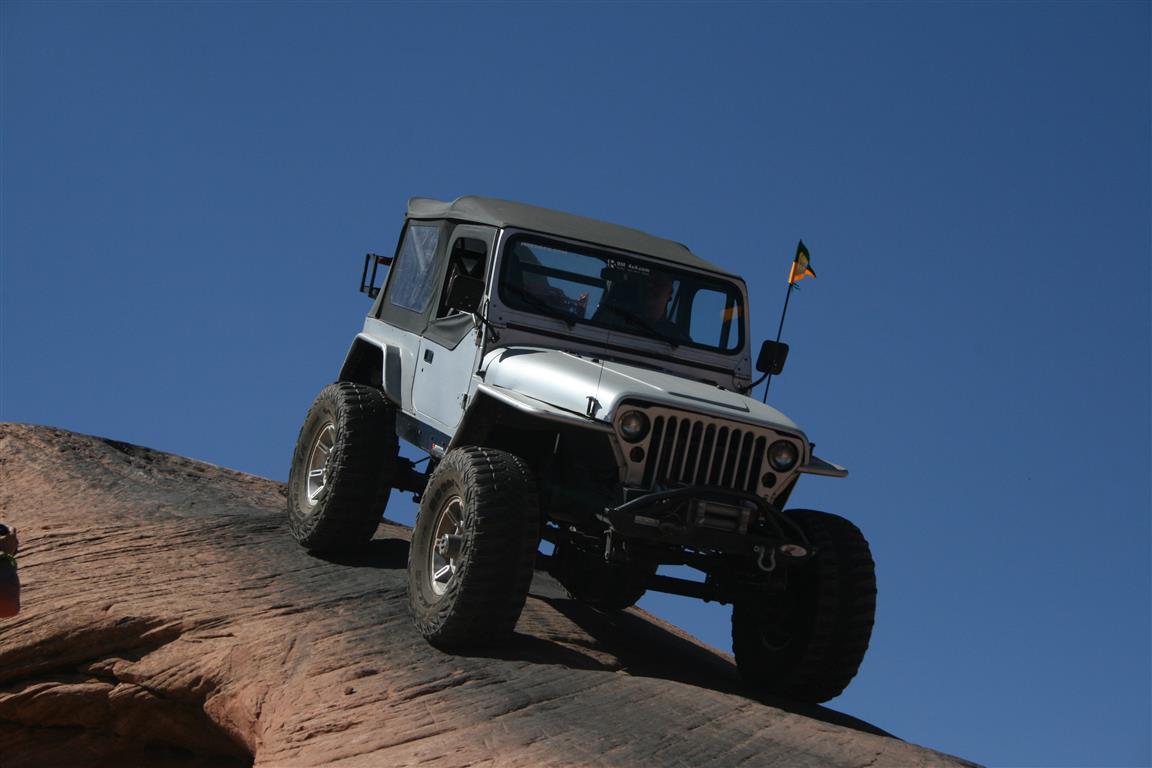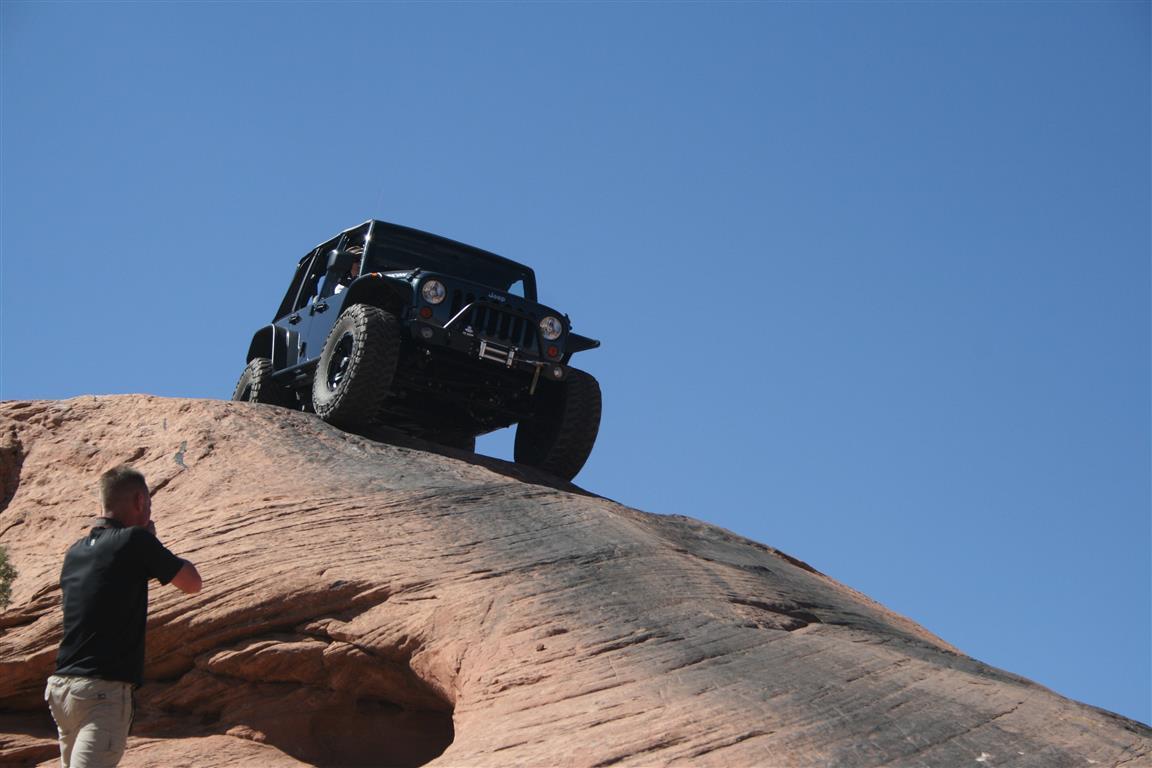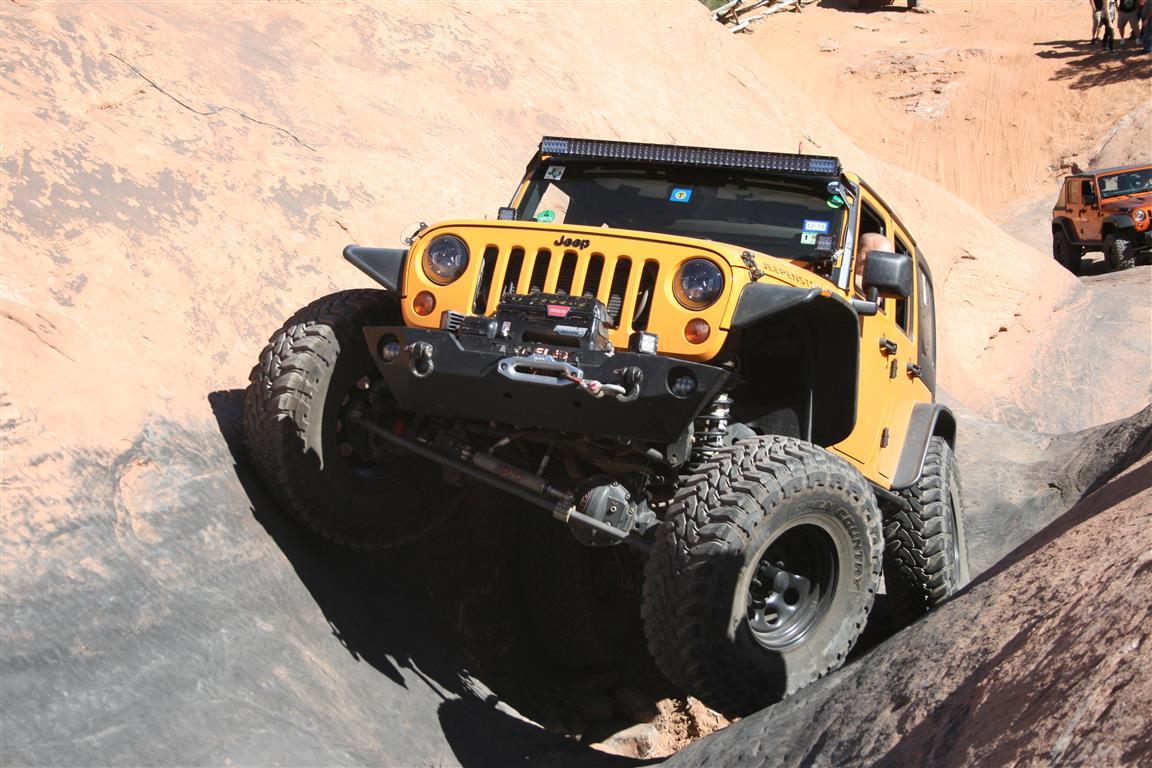 A little Esclalator action.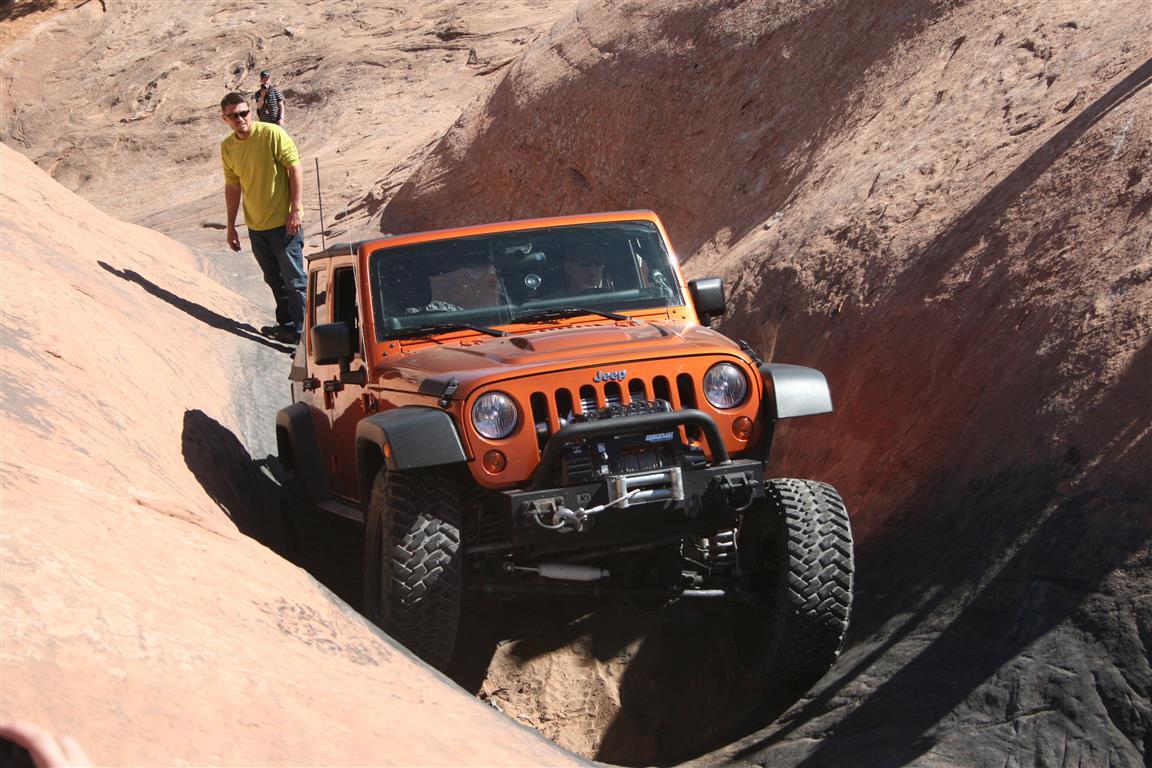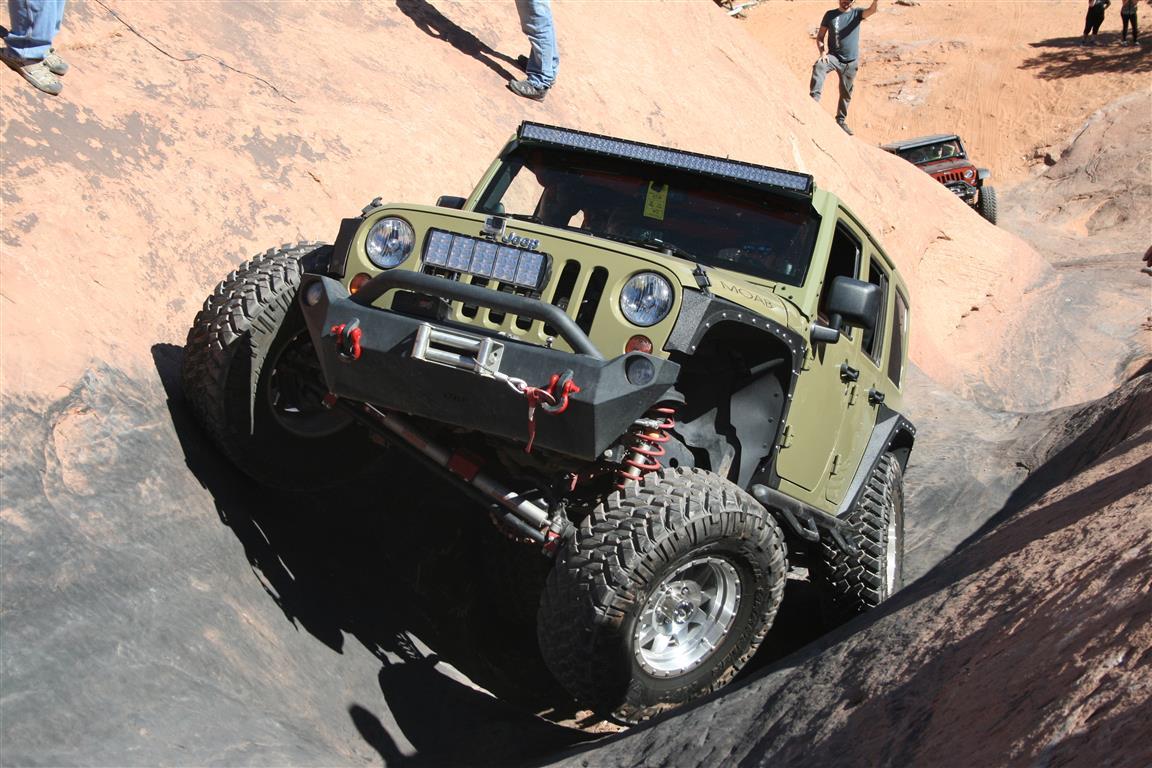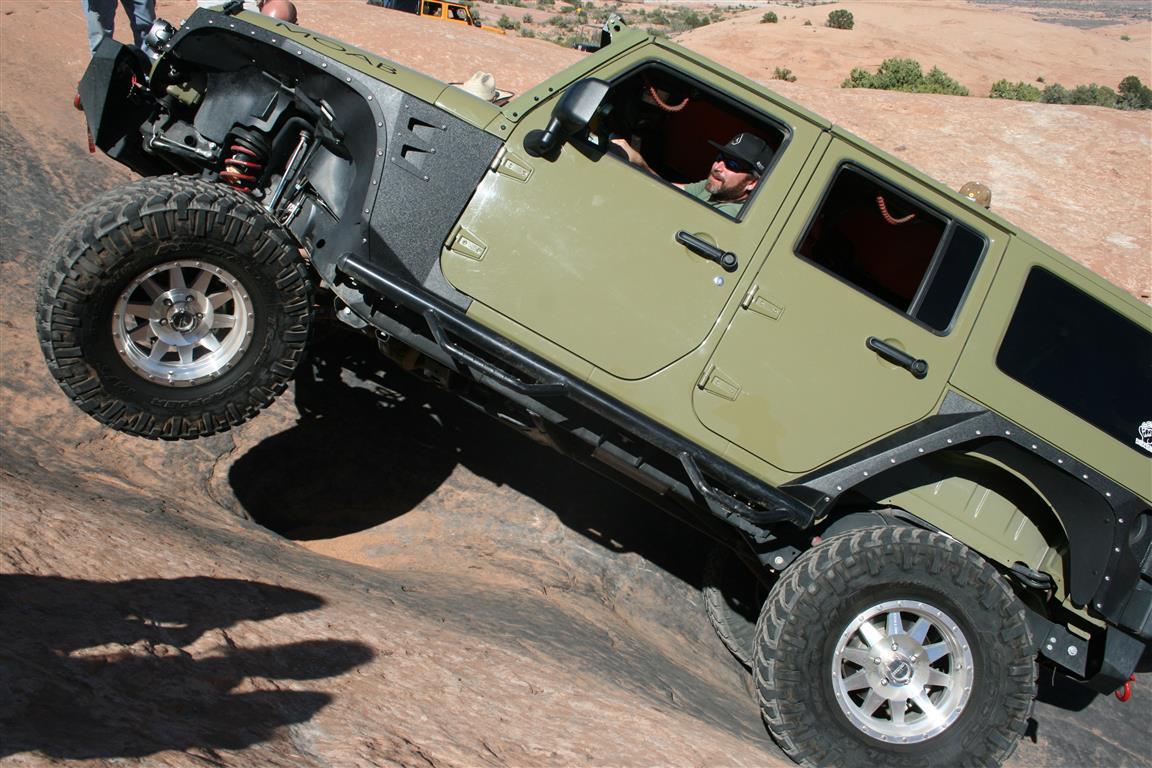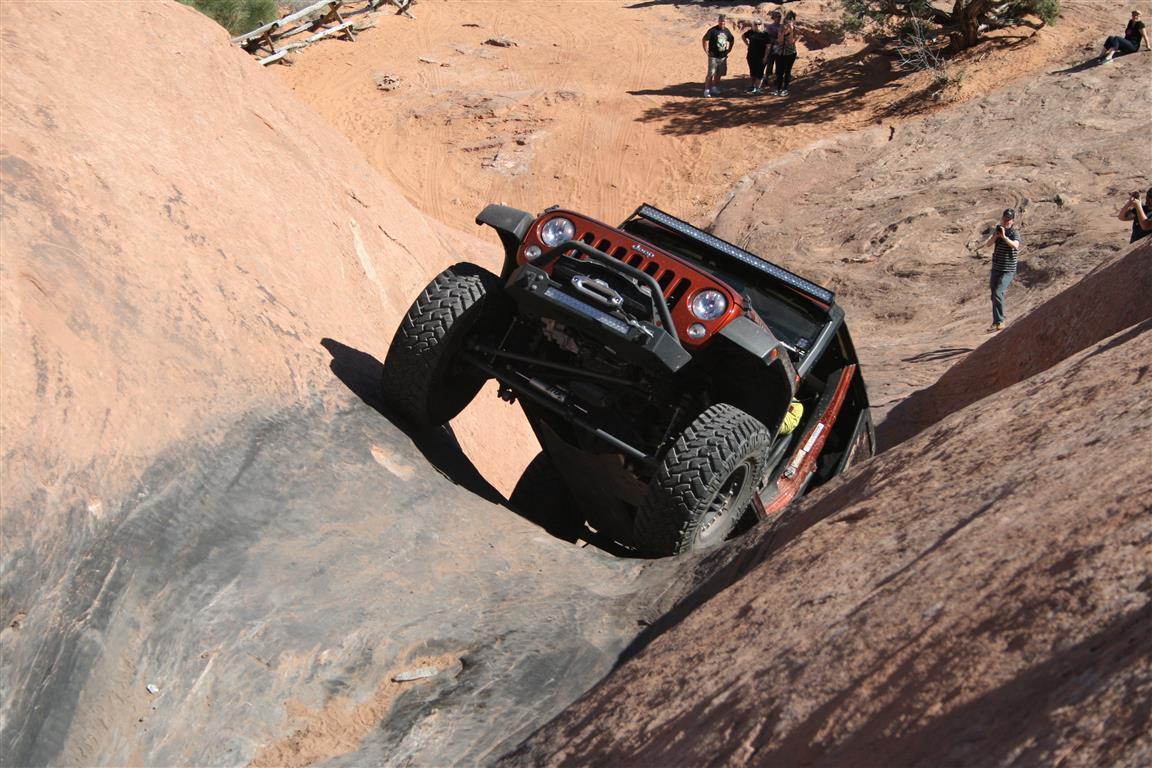 We ran the rest of the trail without incident. Headed to the Moab Brewery for a dinner.
Escalator through Hell for Sunday...Drama, or not?