Wow, almost no images of Flat Iron Mesa. There were about 60 rigs on Flat Iron with us. I have a group shot with my nephews/nieces and that's it.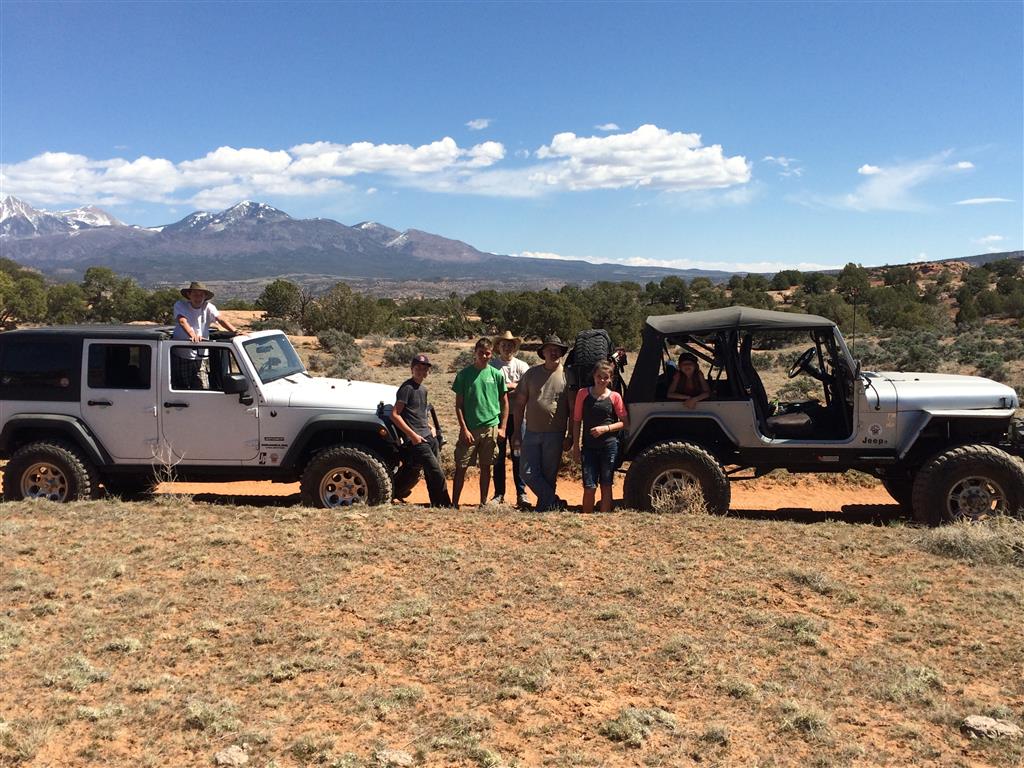 We did have some issues with my silver Jeep so we bailed from Flat Iron right here (actually, left turn). Decided to head to Long Canyon after we got things arranged again and test the Jeep out.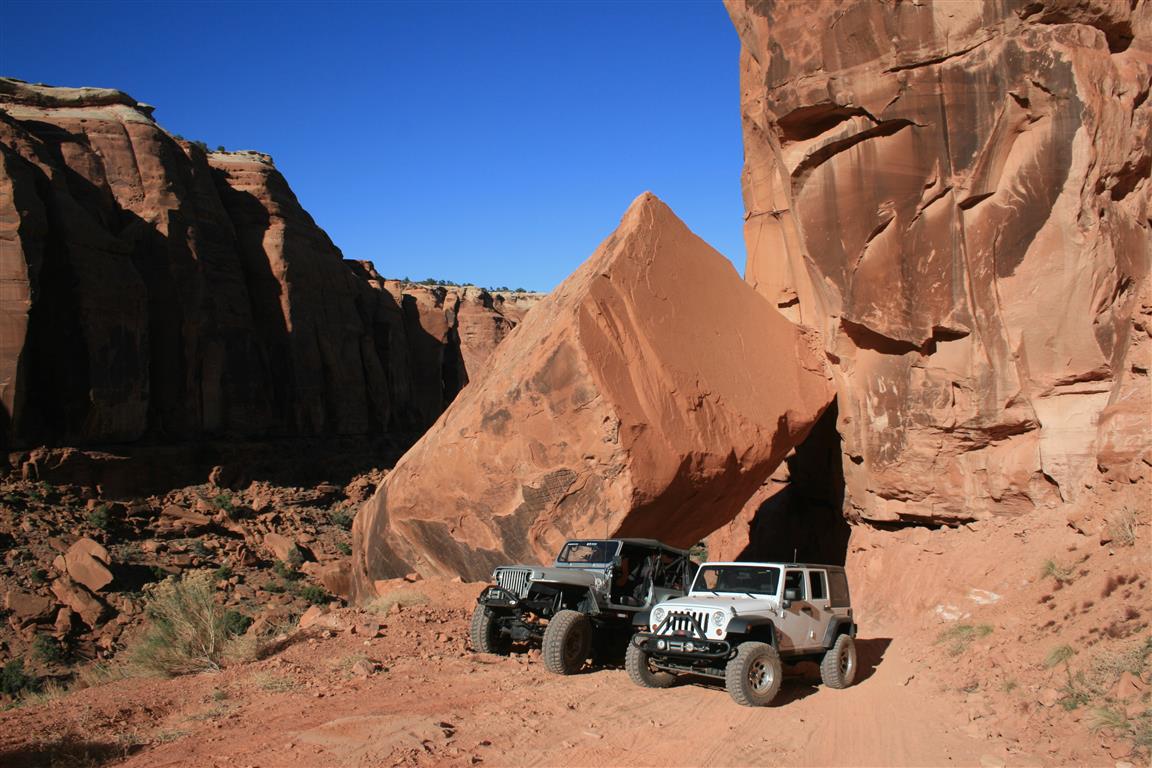 Long Canyon rock (canon Xti picture)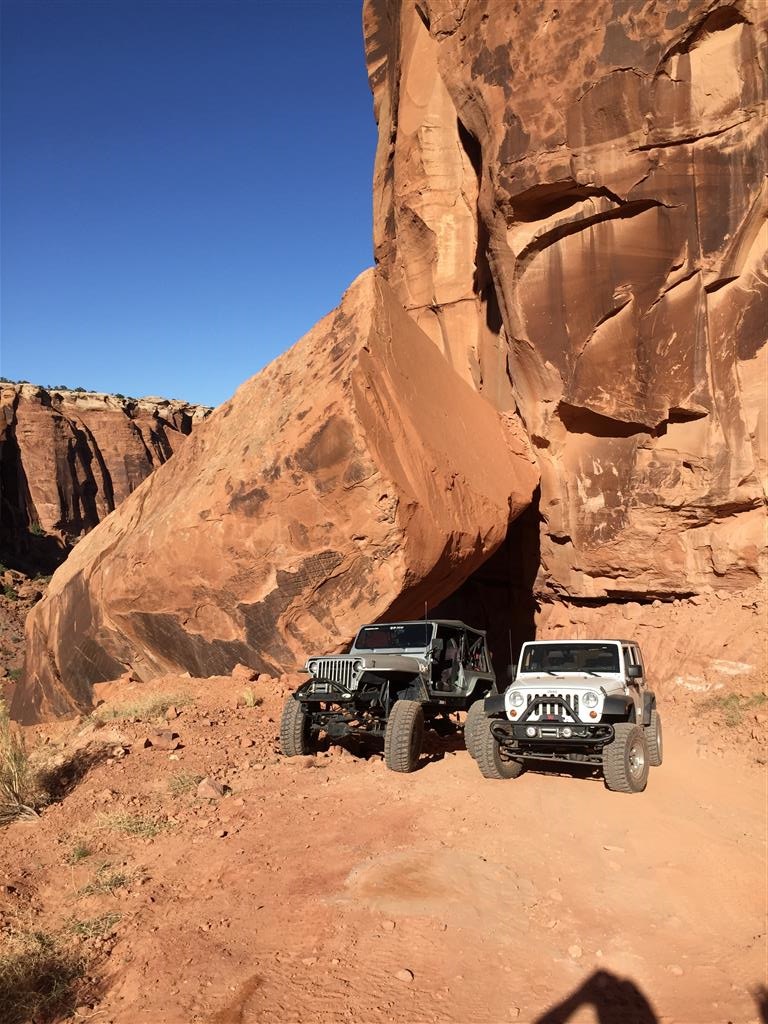 iphone 6 picture....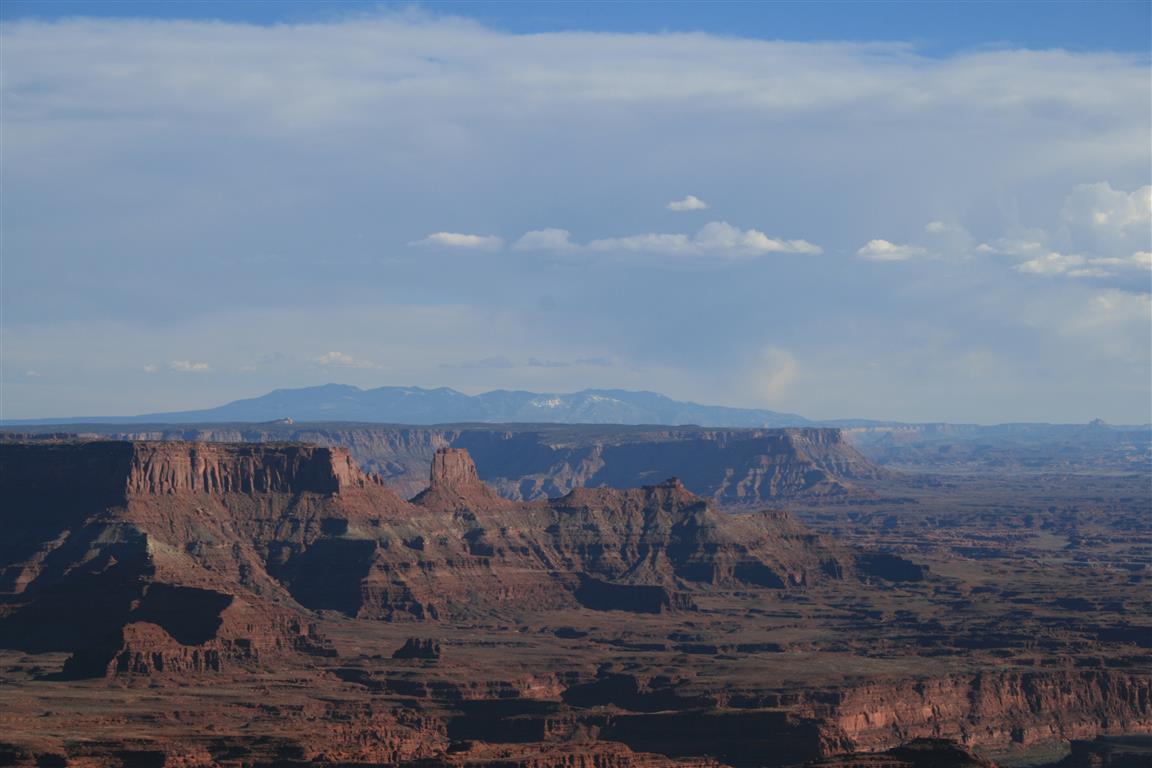 Some Dead Horse Point as the evening light is starting to lengthen.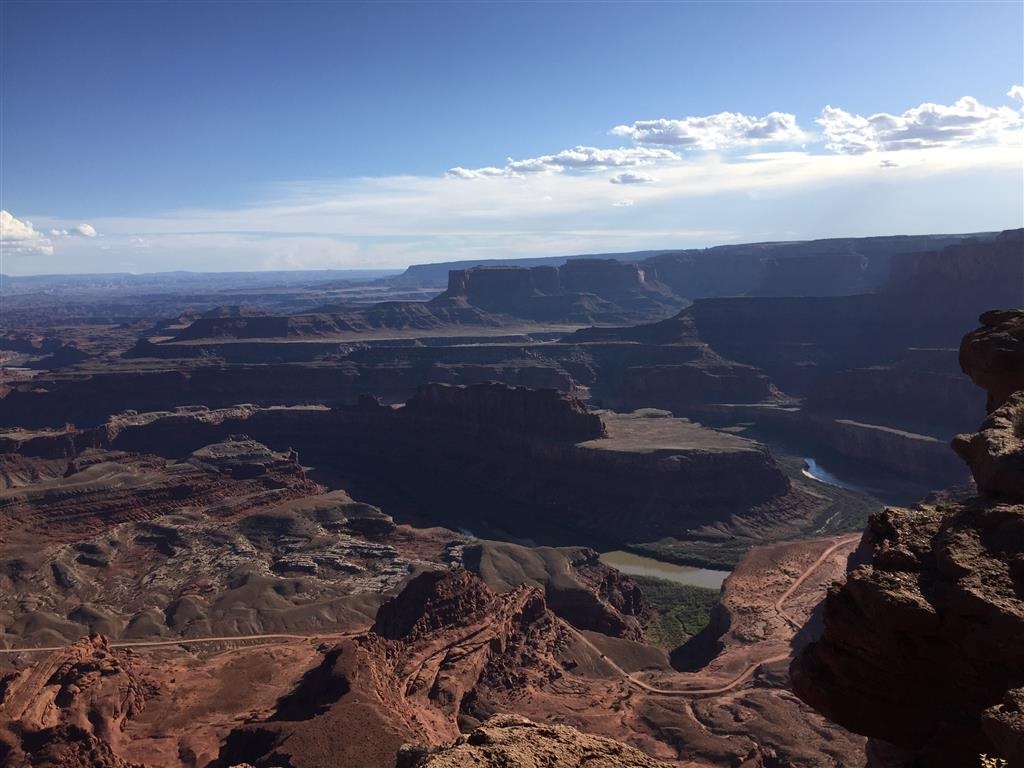 iPhone's have come a long way in the picture dept.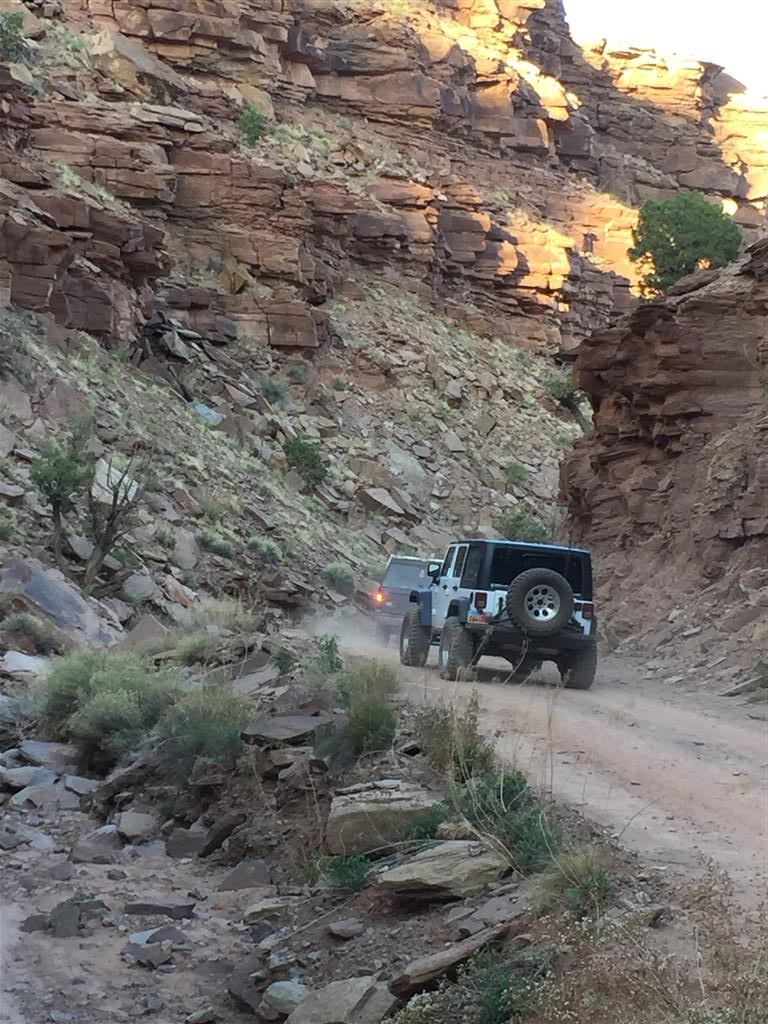 Headed back down Long Canyon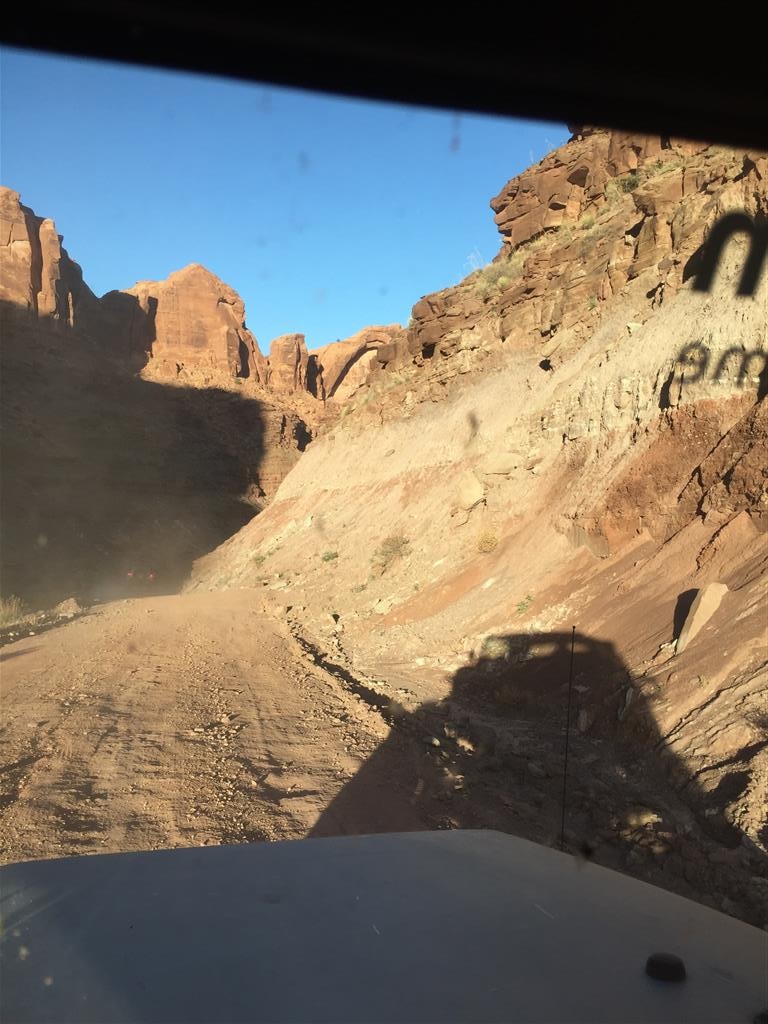 Long Canyon has long shadows :D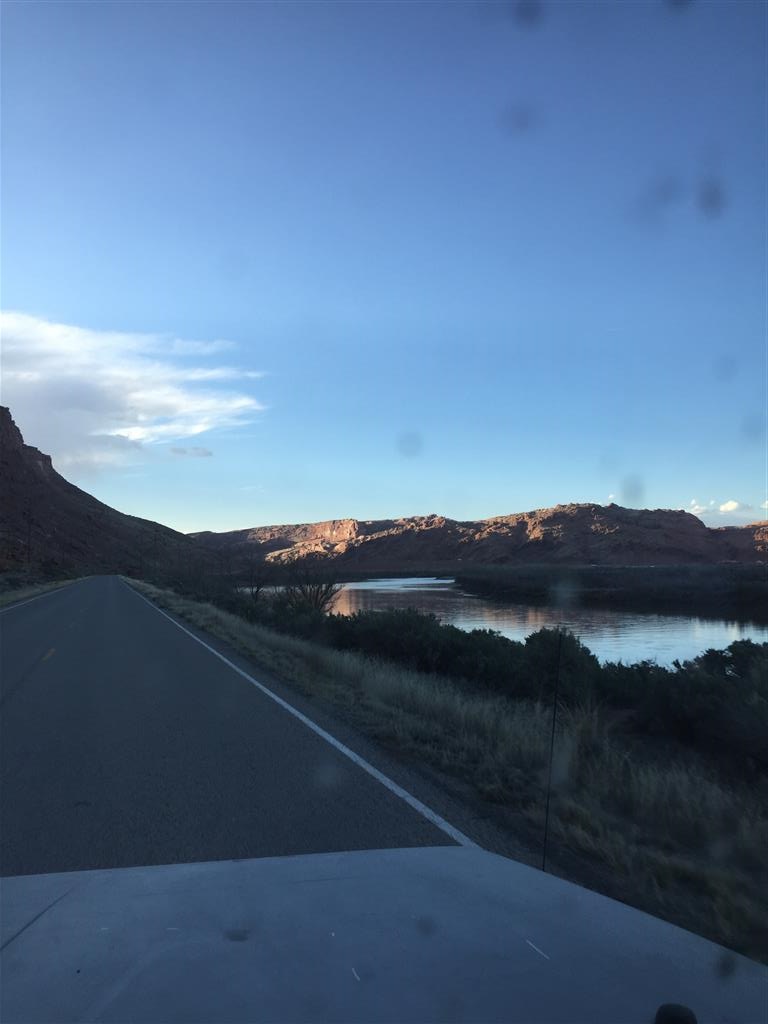 A little run up the highway along Potash Road. River is NICE. LOTS of bugs, though.
Tuesday we have Backwards Bill as a participant