St. George Crawlfest 2011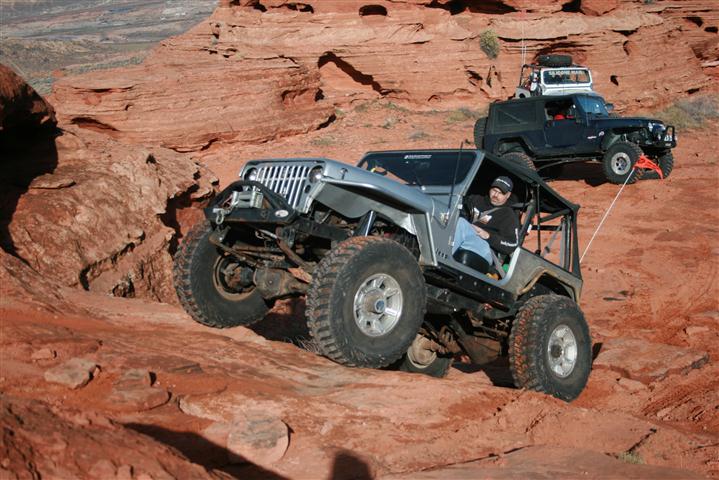 Well here we are again. Love wheeling in St. George. Decided to run John's Trail again. Good stuff. Great group. Had a couple mishaps but most of us survived unscathed. This pile of Jeep continues to impress it's builder/owner. All photos by Ross Jorgensen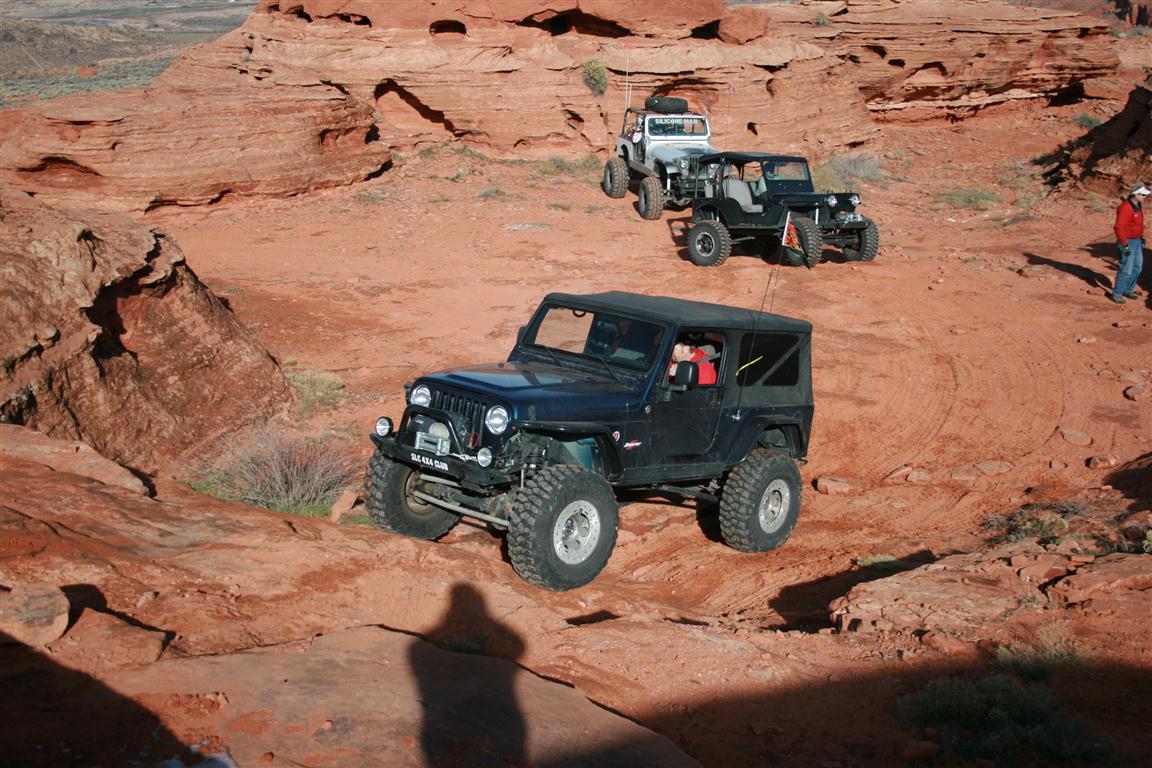 Brian Page joins us. One of Ross' friends. Manual trans Unlimited with all the right stuff. Nice ride.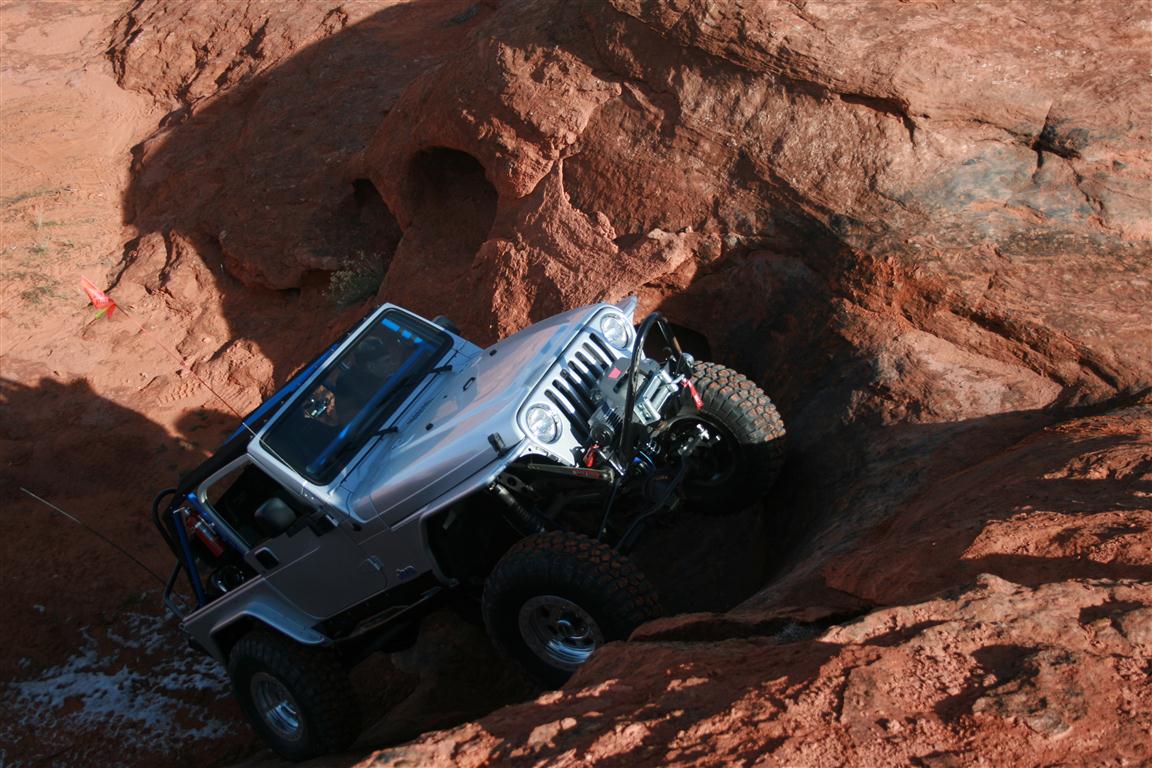 VERY nice LJ that joined us for two obstacles. He rolled his Jeep on this climb. I couldn't see a panel on it that wasn't damaged, unfortunately.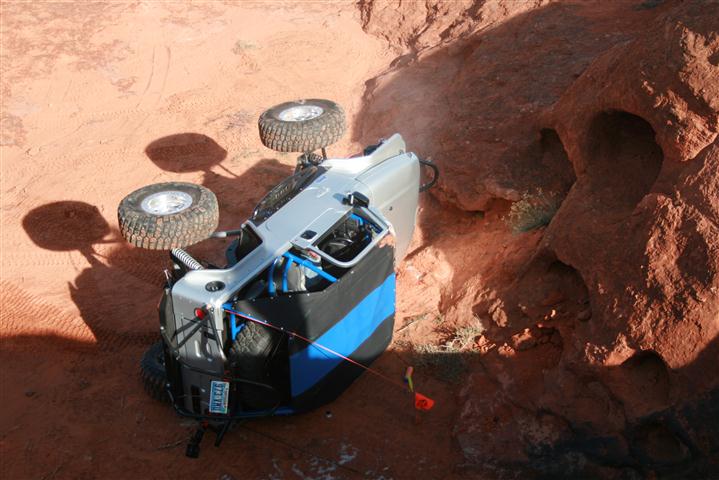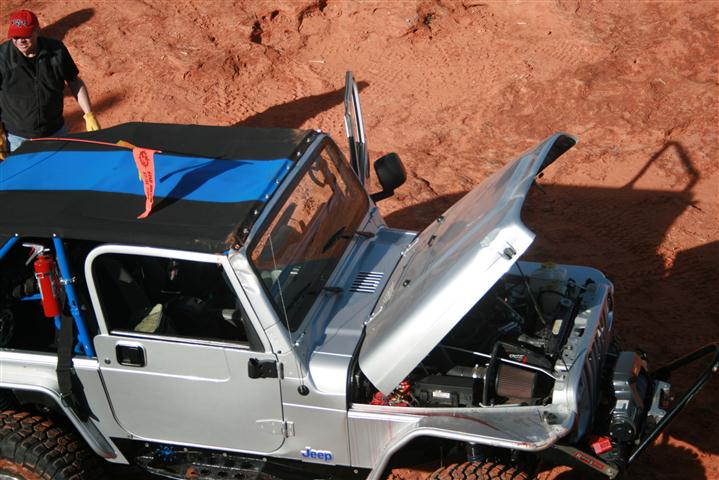 That's a fair amount of damage to what was a nice Jeep. I'm sure it'll be back in action soon. Sorry the owner had to bail so soon. He got two obstacles into the trail.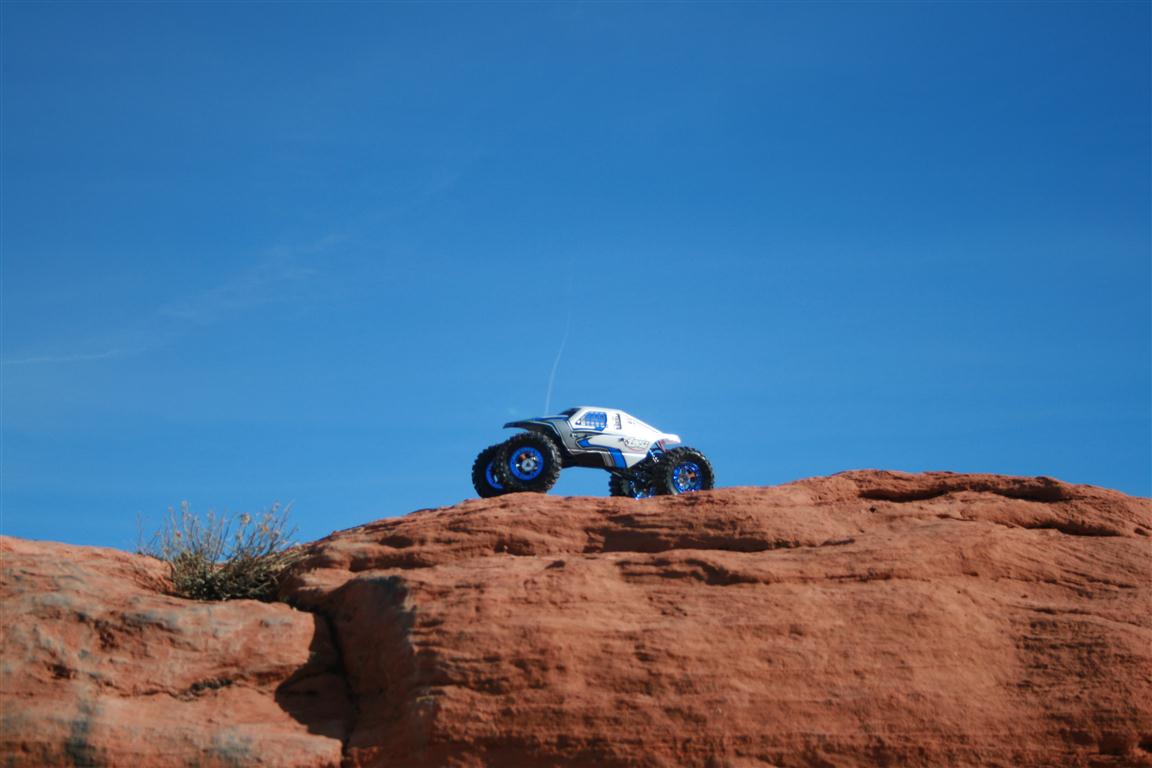 Another sweet machine on the trail with us. Could climb everything it was pointed at.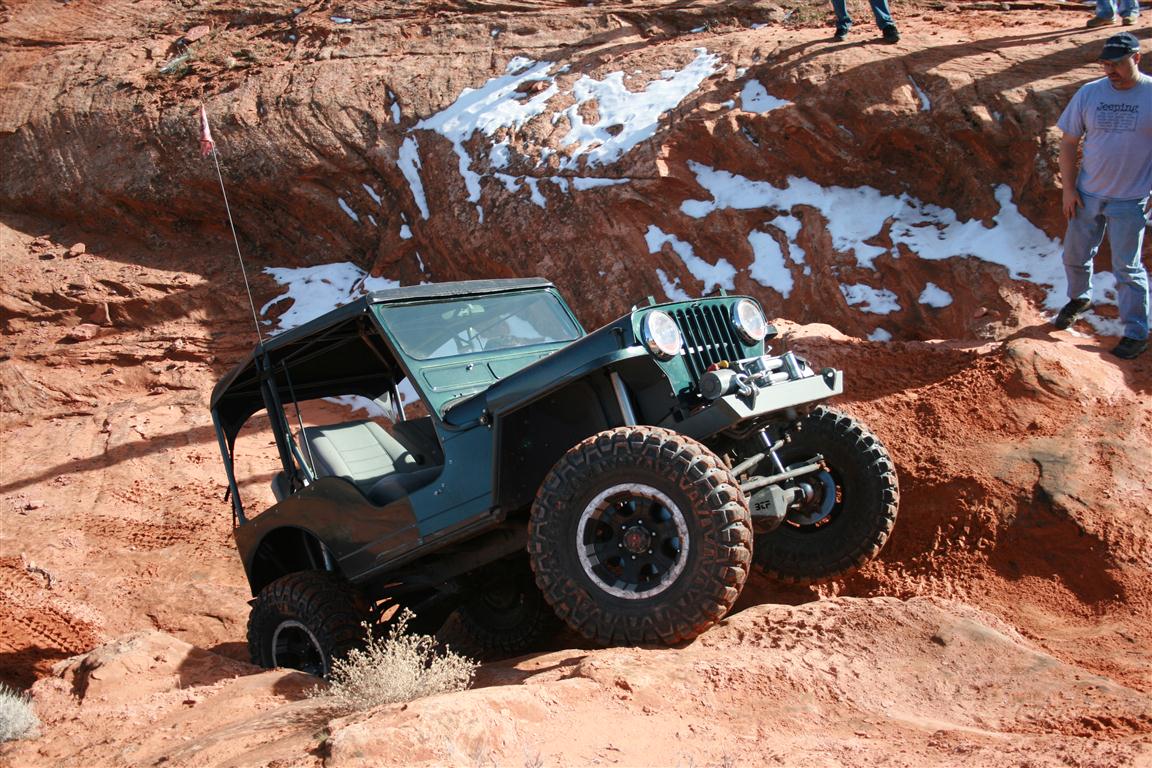 We talked Brent Orton into driving down from Idaho Falls. Sweet early CJ.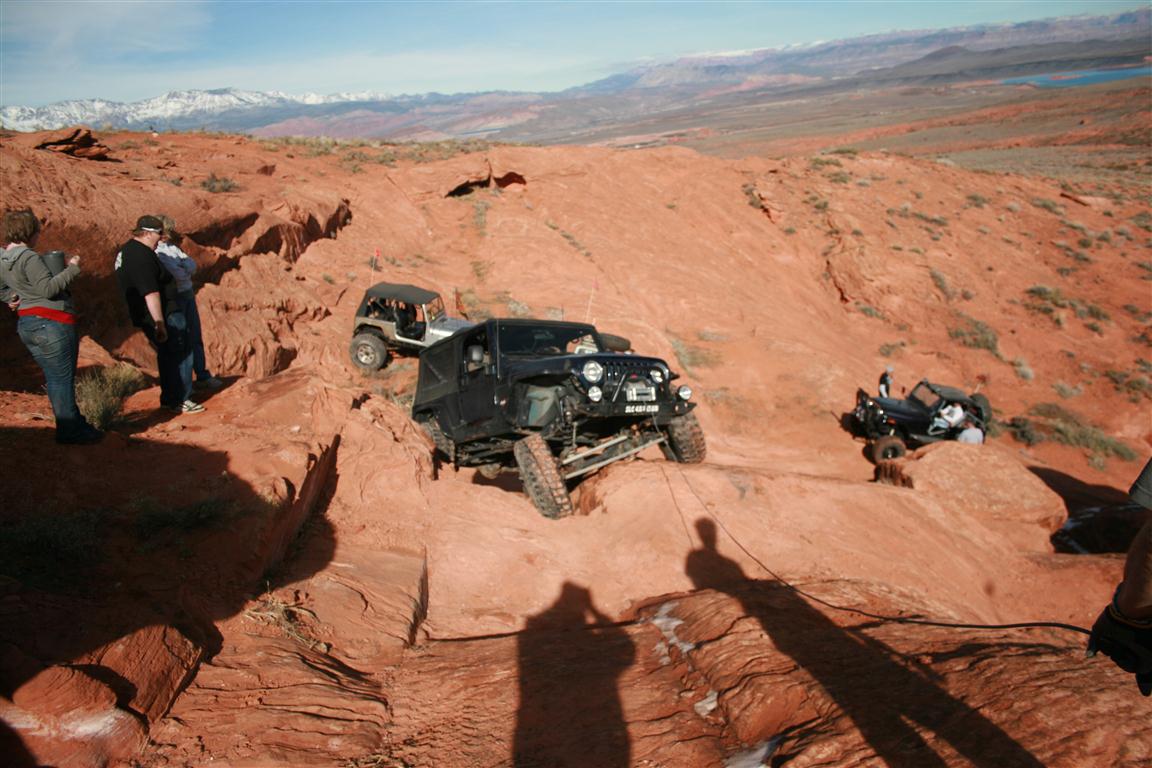 Tight spot at the top of one of the climbs. Just had to point out that Brian can't really drive his manual trans LJ. (honestly, I was pretty impressed how he handled the three pedal thing with only two feet).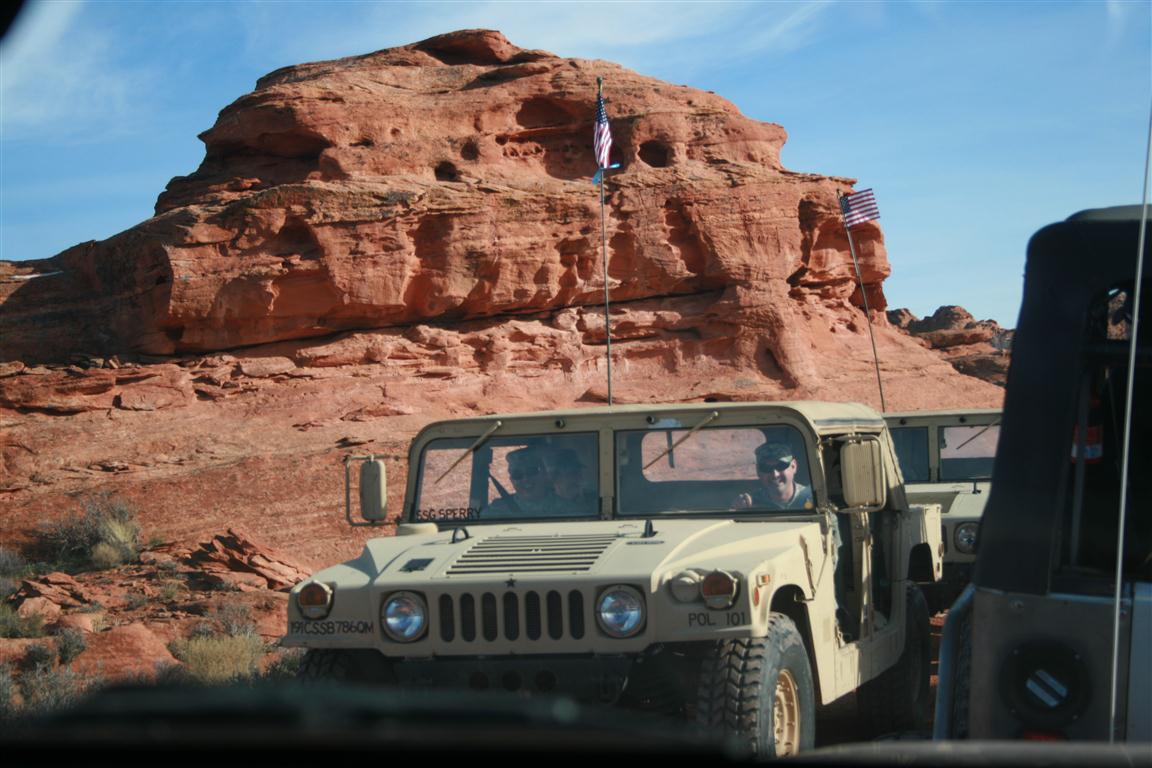 Some of our public servants out enjoying the weather. I'm fairly confident this is the PR group. It was kind of fun to see those big HMMV vehicles on the trail. To bad they can't seem to enjoy themselves.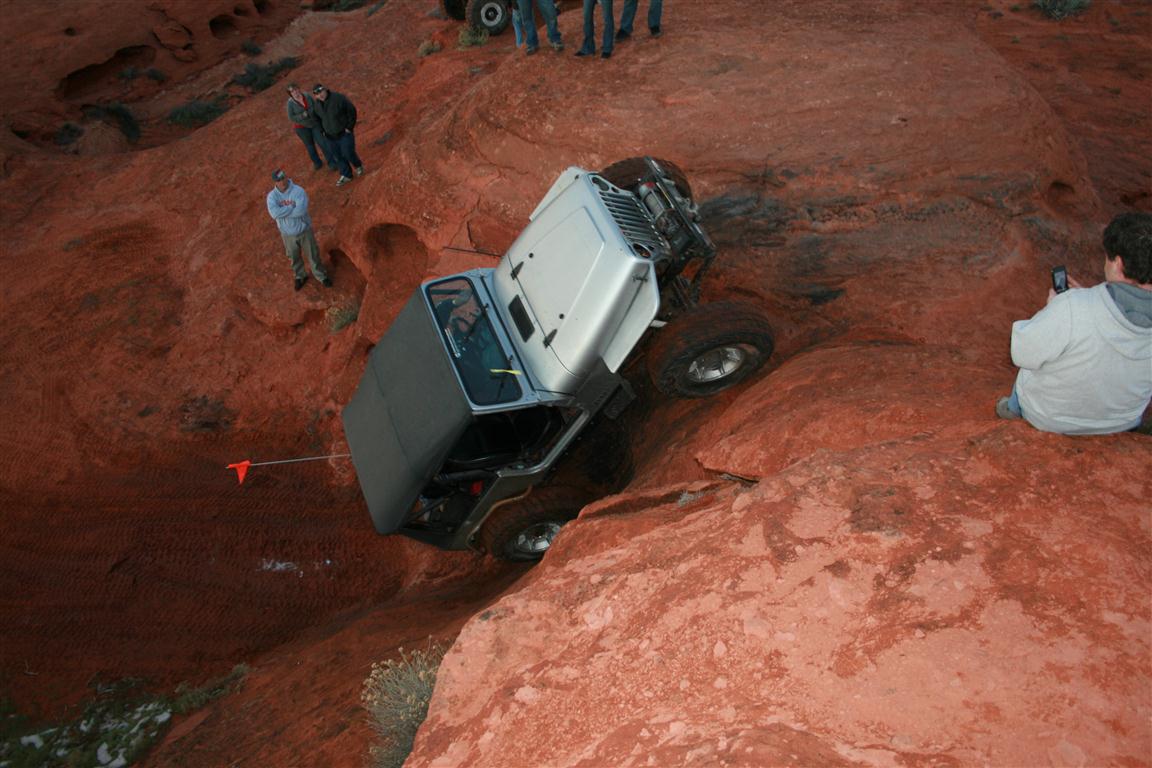 I'm in a bit of a sketchy situation here. Not sure why this climb HAD to be done, but there I am.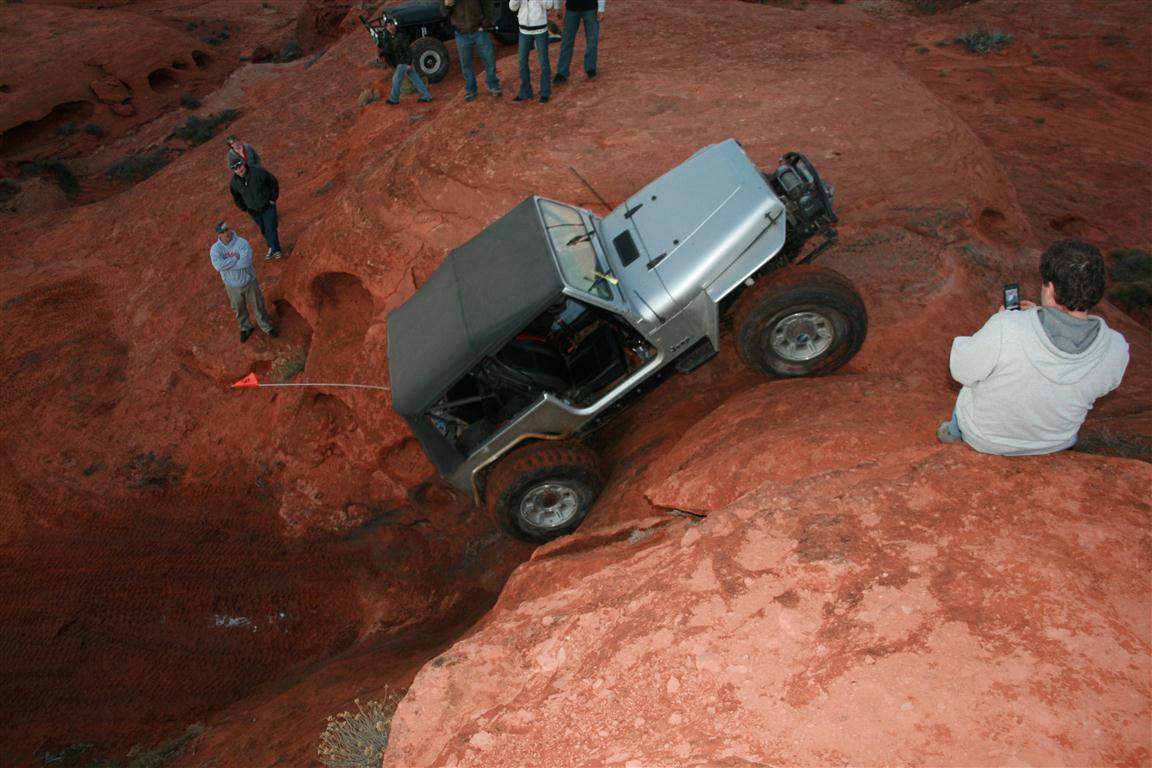 Somehow I was able to make the climb.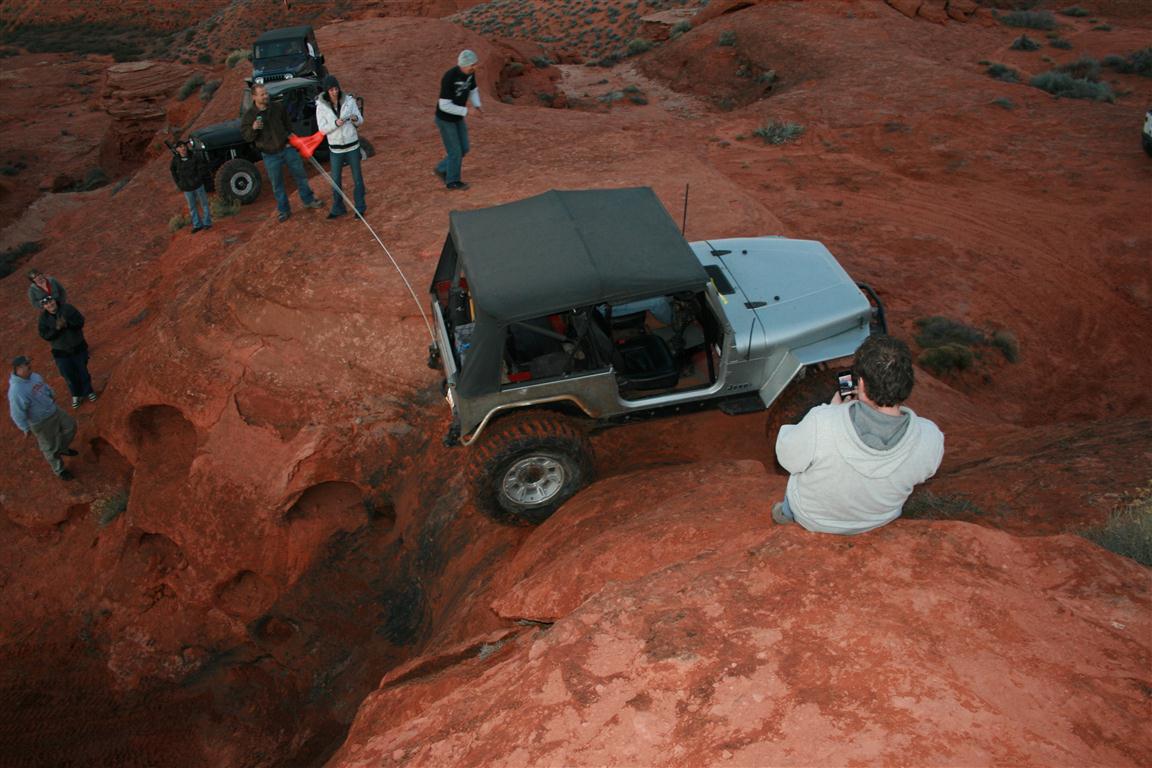 Here's the completion.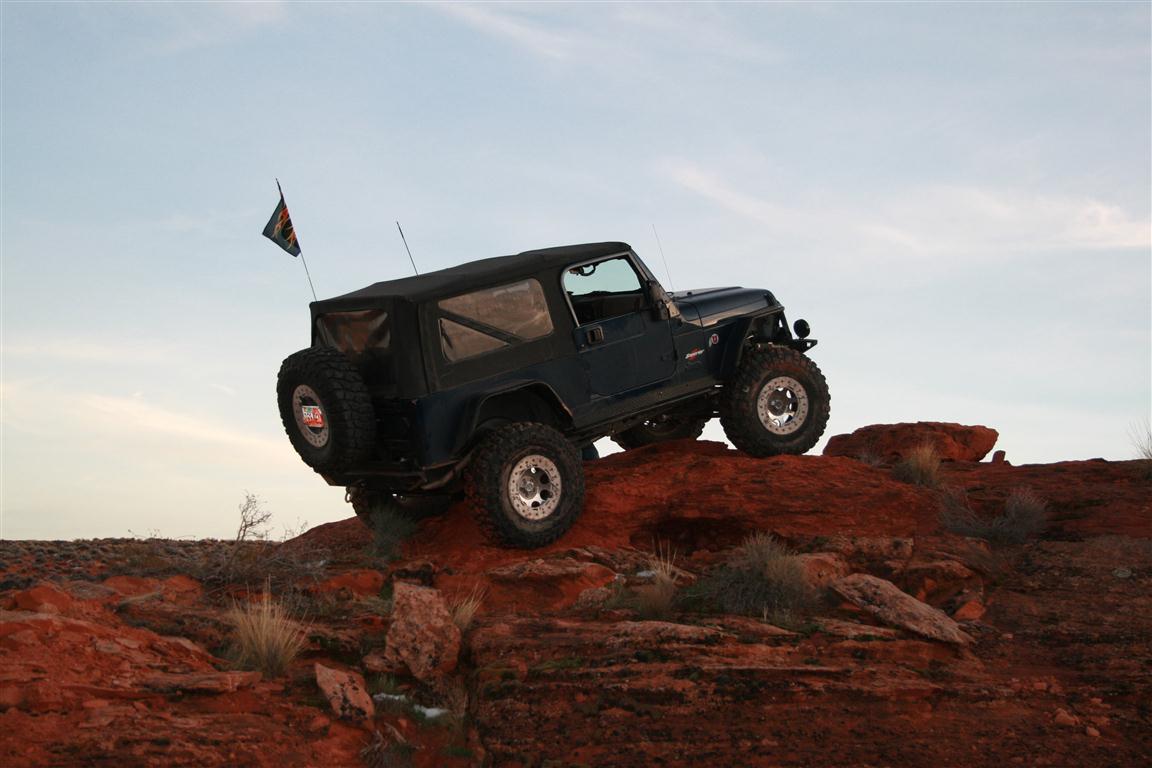 Nice shot as the evening closes.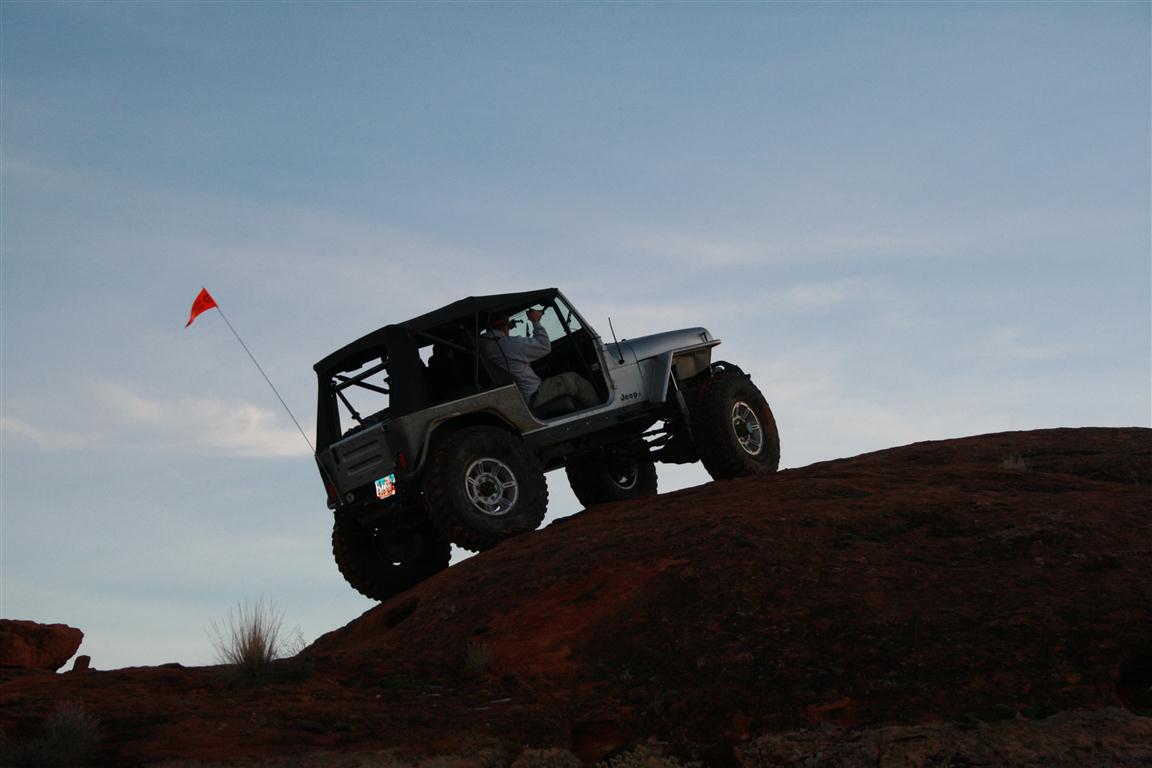 Here's my pile in the same place.