Moab Run 2007
OK. Today we took our time getting out and about. We ran down Kane Creek road until we just about got blew away and headed back. We then headed up to Sand Flats. Ran Mini Lions Back and also the 'fun' parts of Hells Revenge. Picks below.
Friday, April13, 2007
Here's our first picture. The kids thought it was cool when we ended up about belly deep in a puddle at the backside of mini Lions back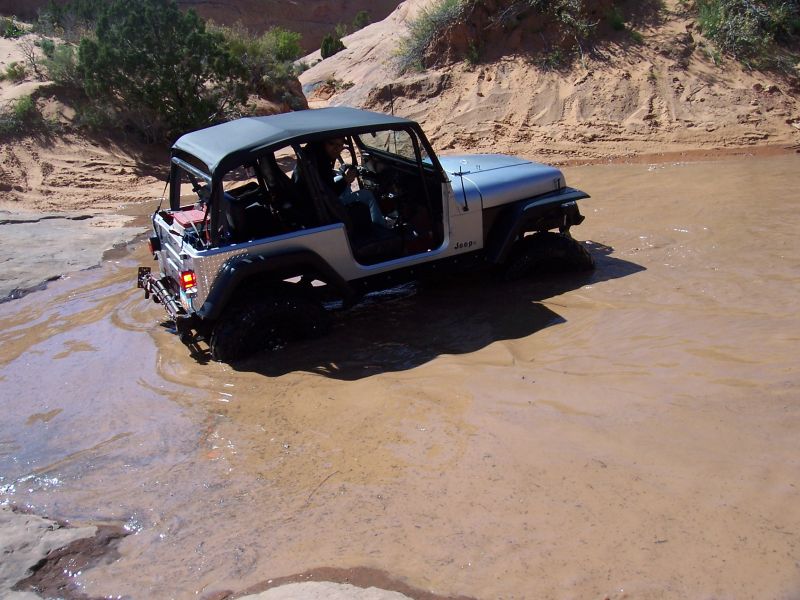 After that, we headed to Hells Revenge. Another lake? Not quite as deep.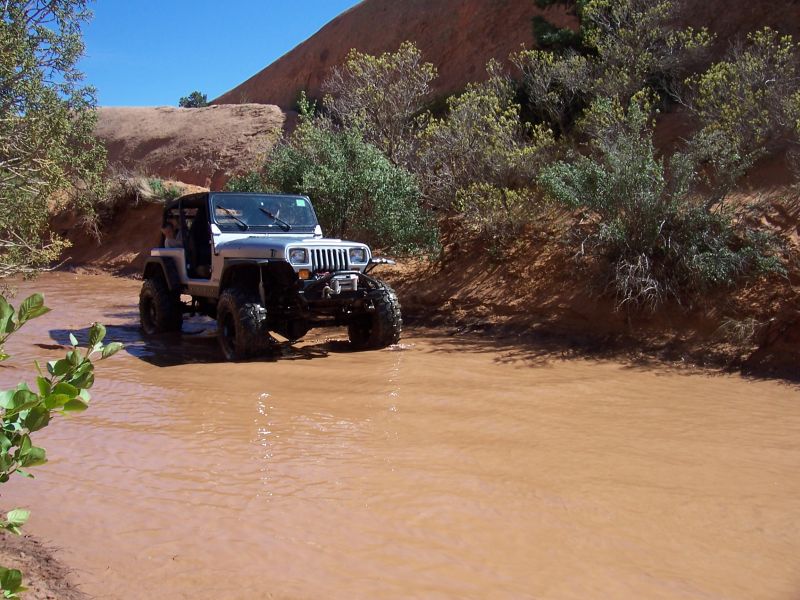 We busted through the bulk of the Hells Revenge trail (sans the overlook and the hot tubs) in about an hour. My 7 year old wanted to take this photo. Turned out pretty good, esp. for the experience level.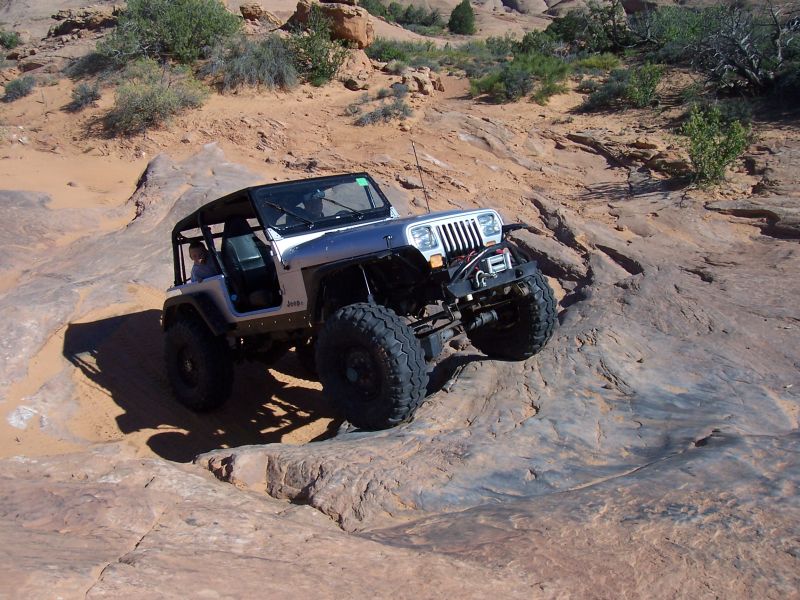 We climbed Tip Over Challenge with ease. (this Jeep just flat works---I'm not sure if it's the power or what, but stuff my XJ would kinda struggle to get over, this Jeep just plows through--I hope I don't get too cocky with it and make a mess out of it)
There's a little crack over by the Lions Back that is kinda fun. It's eroded pretty bad due to the storms cutting a deeper channel. I kinda mangled a flare (repairable--Xenons are now trail tested) and smacked my windshield frame on a wall. Nothing serious, just some trail rash.
I'll have to snap a pic of that, I guess.