JU Moab Run 2007
http://www.jeepsunlimited.com/forums/showthread.php?t=753436
This is becoming quite the annual event. I haven't been able to go for at least a couple of years and missed a couple of years before that. It'll be fun to get back and meet old friends and make some new ones. I used to be one of the only guys with a 'shortbus' and now I've got a 1 ton Wrangler with the same wheelbase. This will be my 'Jeep's second trip to Moab since the reconstruction and about it's fifth trip overall. It's just getting a lot of the bugs worked out of it. There's still a couple of things I need to change, but they aren't going to happen before tomorrow when I load up the Jeep on the new trailer and head out.
Monday, April16, 2007
So we meet at City at 8 am. Apparently there was a group that tried to find the nail yesterday, but was unsuccessful. Despite my GPS getting ripped off from my recent truck burglary, I think I can find the trailhead and agree to drive out at about 30 mph (Stupid Swampers on H1s). I get to the trailhead and hear a new squeak. Steering box bolts are LOOSE. I HOPE that's the source of my 'death wobble', but I find out later in the day it's not. However, it's mucho improvo and I can actually go about 45 mph now. Anyway, on to the trail. Small group, 3 TJs and my Heinz57 "Jeep". First major obstacle seems to have changed a bunch since I've been there last, but it's still pretty challenging.
"Well" marked trail nowadays. I like it. It's a fun one.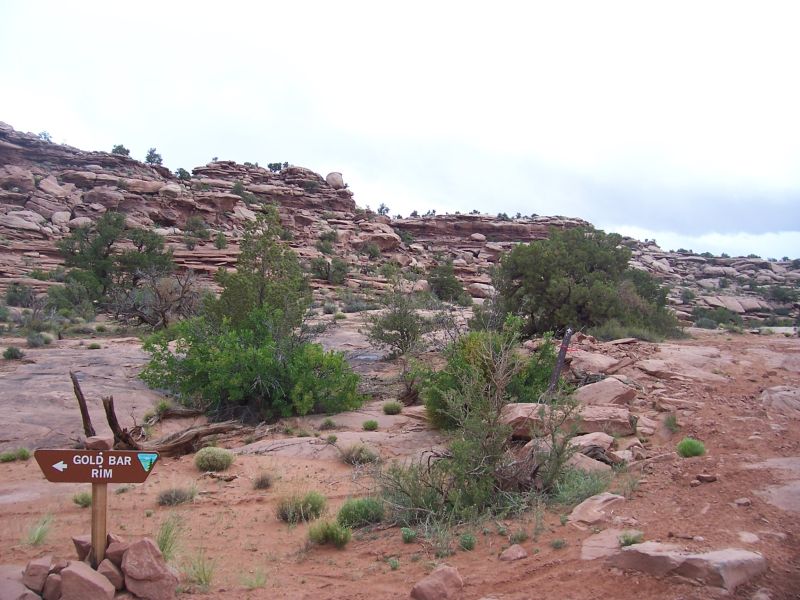 First major obstacle on Rusty Nail.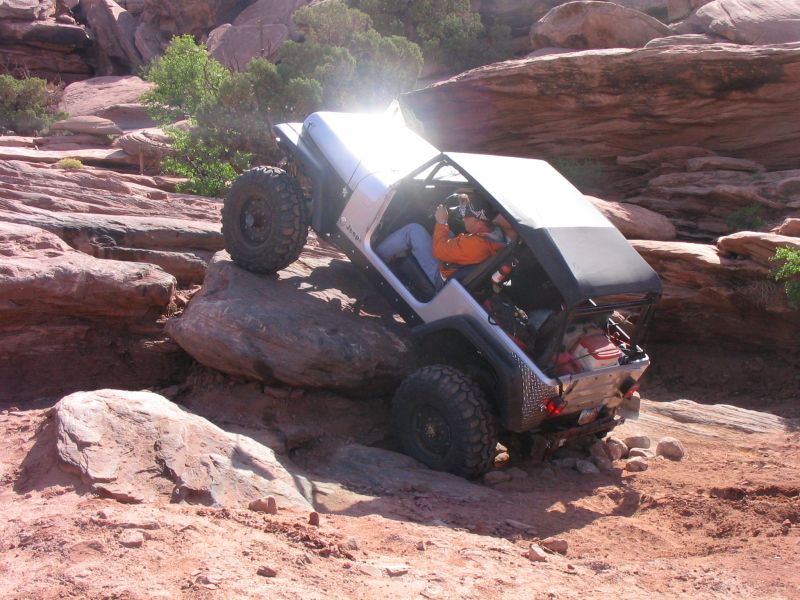 Mark drove it like he owned it.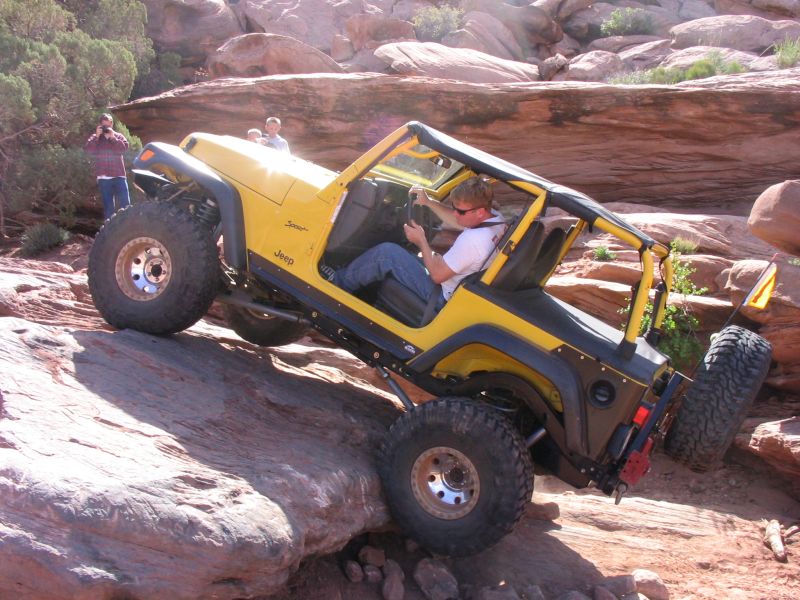 My boys just take this stuff like it's pretty routine. Makes you wonder what they'll do for fun when they have kids. Eric has grown accustomed to the warmth of my hoodie.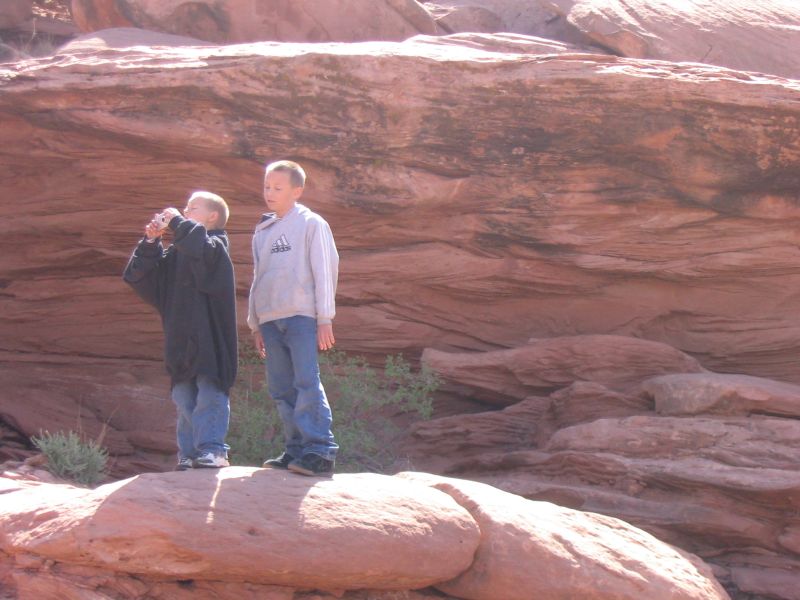 Greg coming up the second major obstacle on Rusty Nail. We got him in a little of a pickle but dragged him out without incident.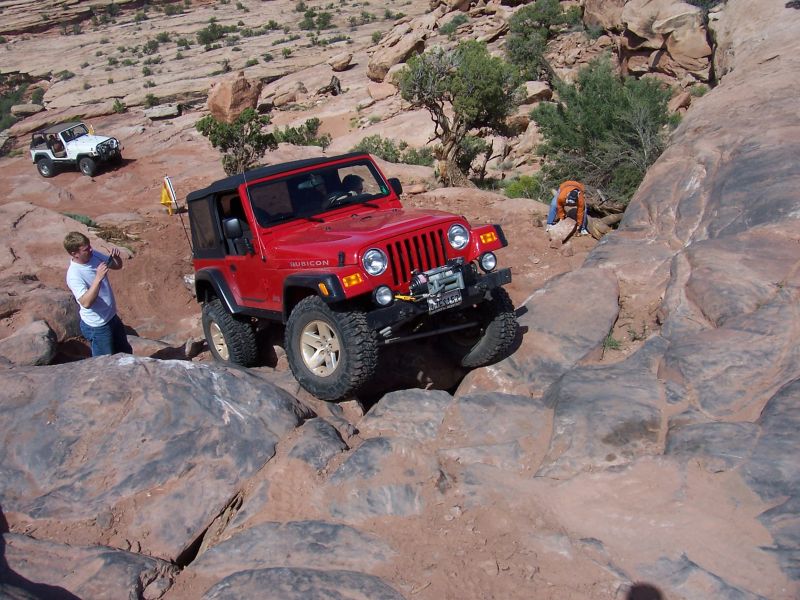 Here's No Left Turn. Kinda fun and you can get a little perspective of the drop from this shot.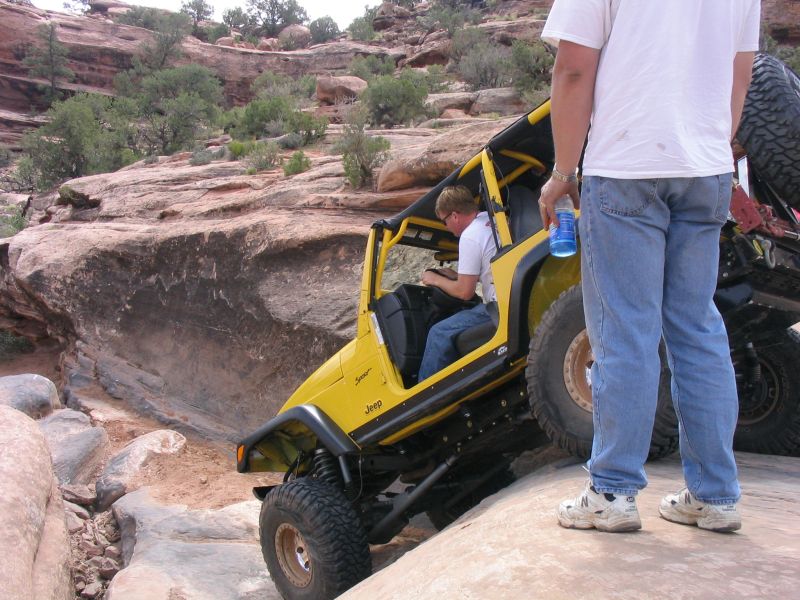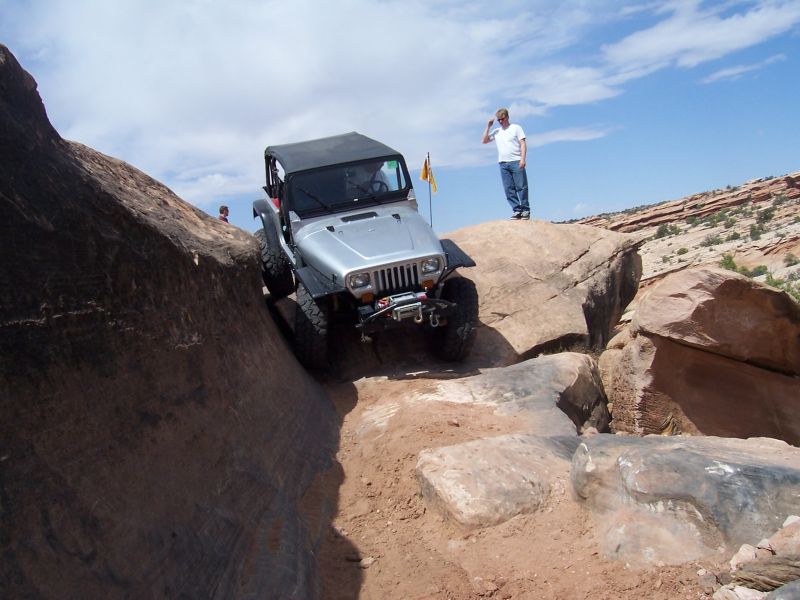 Our little Spielbergs in training shooting Greg through the Golden Crack.
Obligatory picture of the Golden Crack. Leaf springs don't flex at all.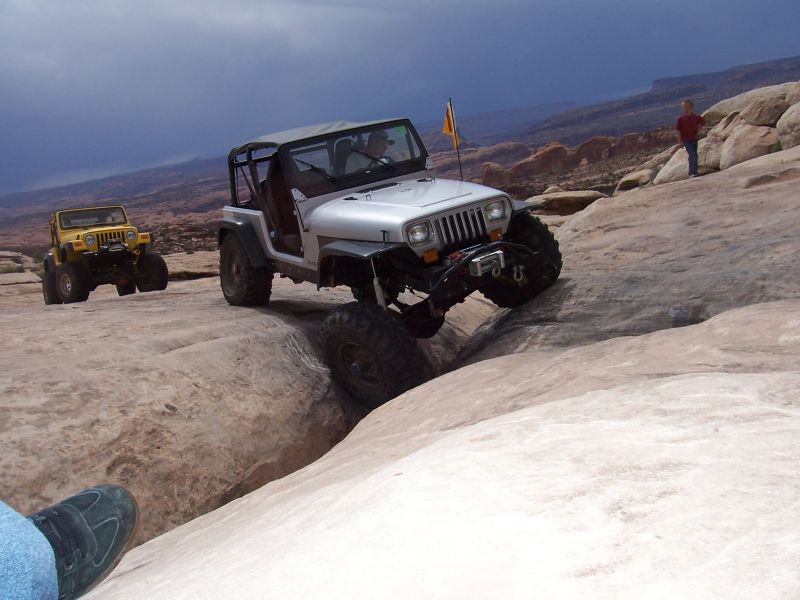 Gooney Bird on the way out. Cool storm coming.