JU Moab Run 2007
http://www.jeepsunlimited.com/forums/showthread.php?t=753436
Stu leads us on Hells Revenge. Probably 15 of us or so?
Sunday, April15, 2007
I was going to stay at camp and try to figure out my kingpin situation. I couldn't resist a little run up Hells Revenge with a group this size. However, we left the camera at camp and had to gather these pictures from other folk on Monday. :D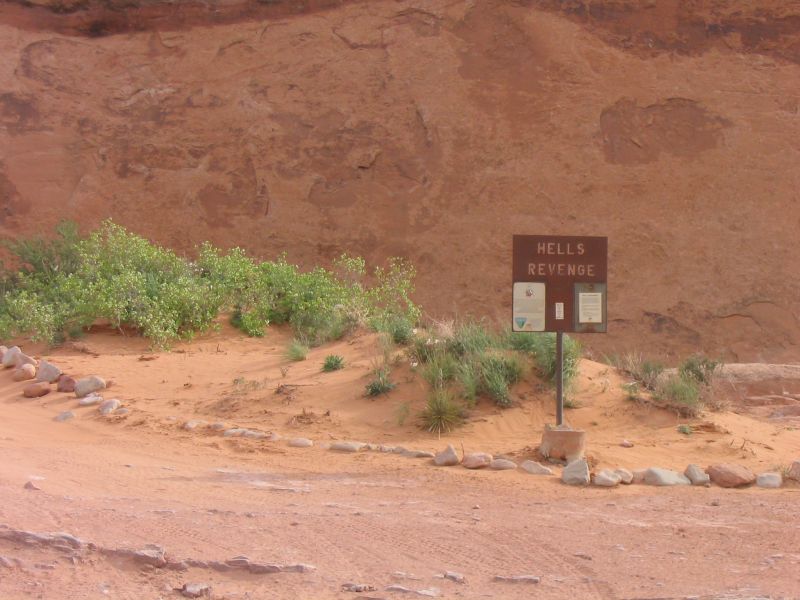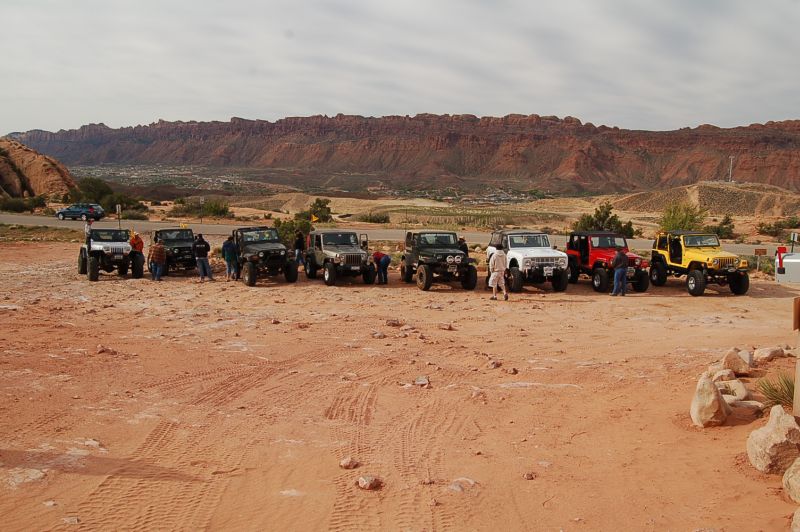 Lake Michigan(?)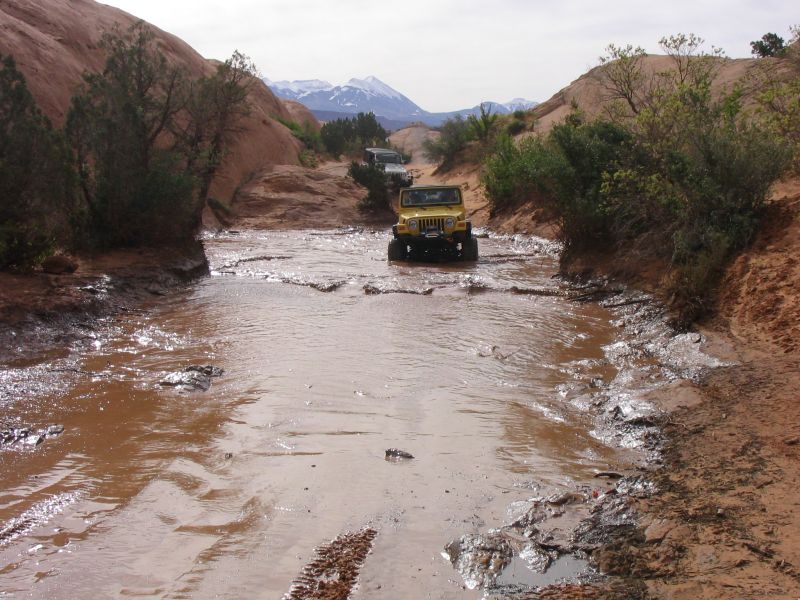 One of the first domes. Kinda steep, but most anything with low range wouldn't have trouble climbing or descending these domes if they stay on the marked trail.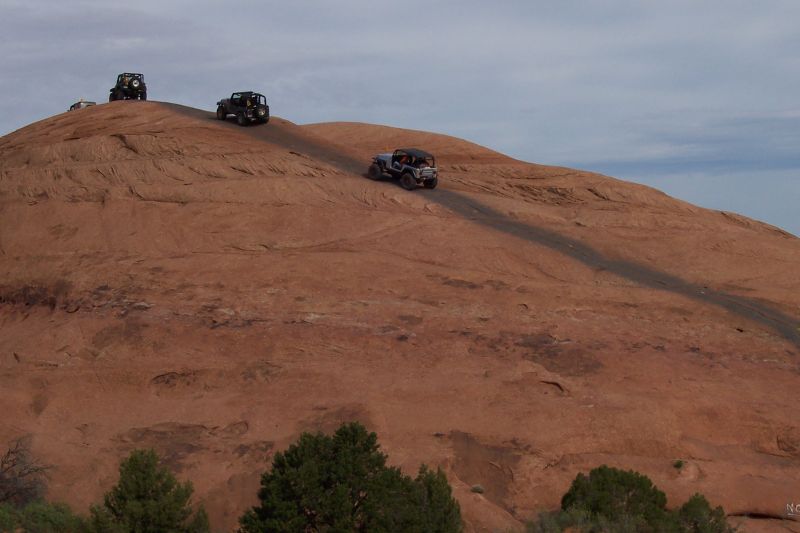 After the domes, we head out to the overlook.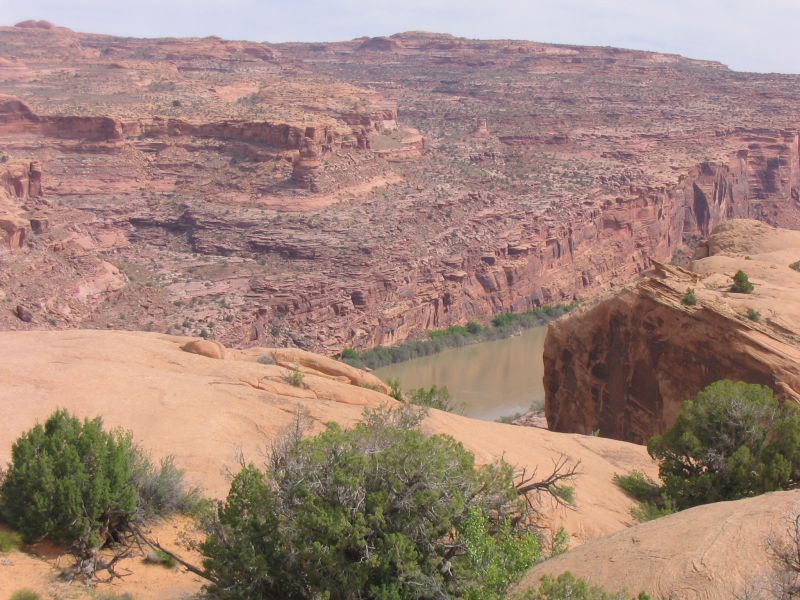 A little 'Hells Gate' stuff...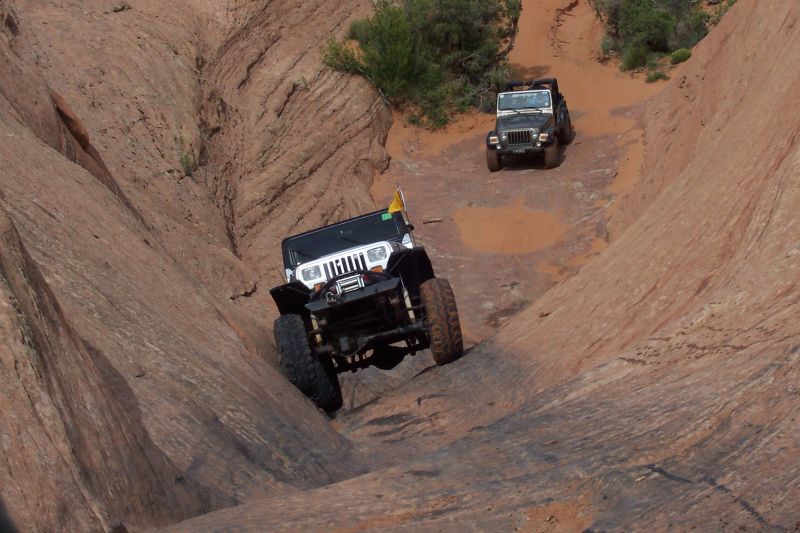 I wanted to change my diff fluid again, so I dropped in the hot tub.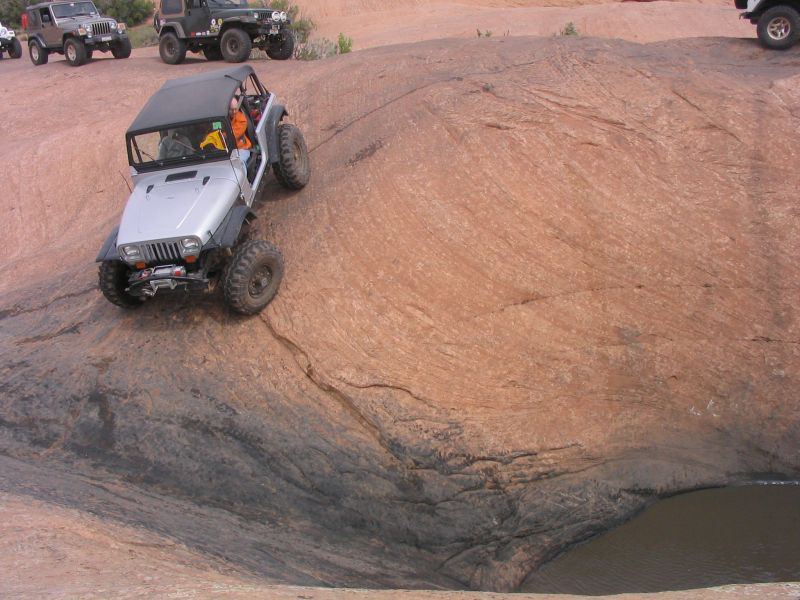 Those are 38" SXs. That water's a little deeper than I've seen it before.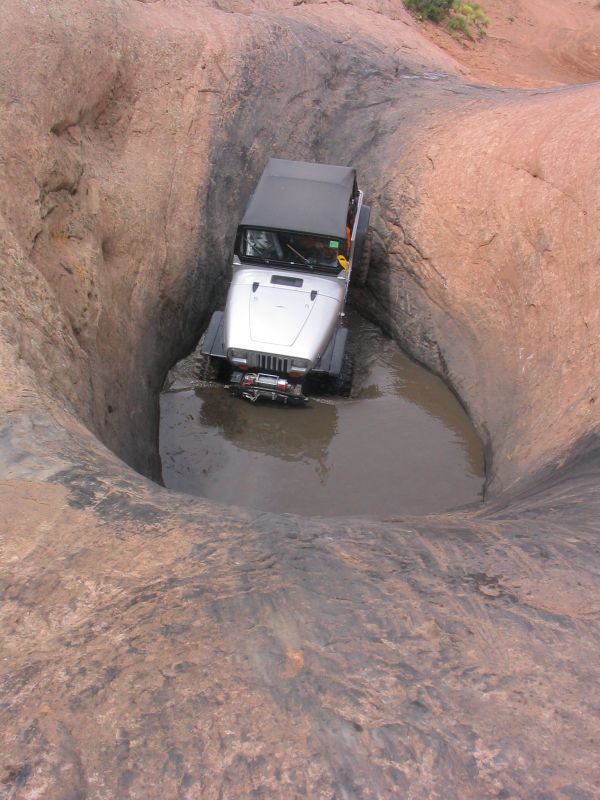 100% denied going up frontwards. I had to back out with a fair amount of throttle.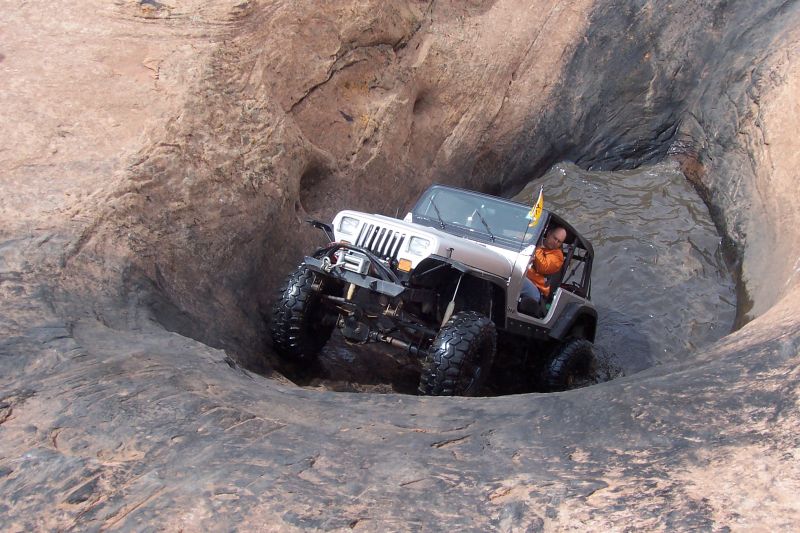 A little hot tub perspective from the side.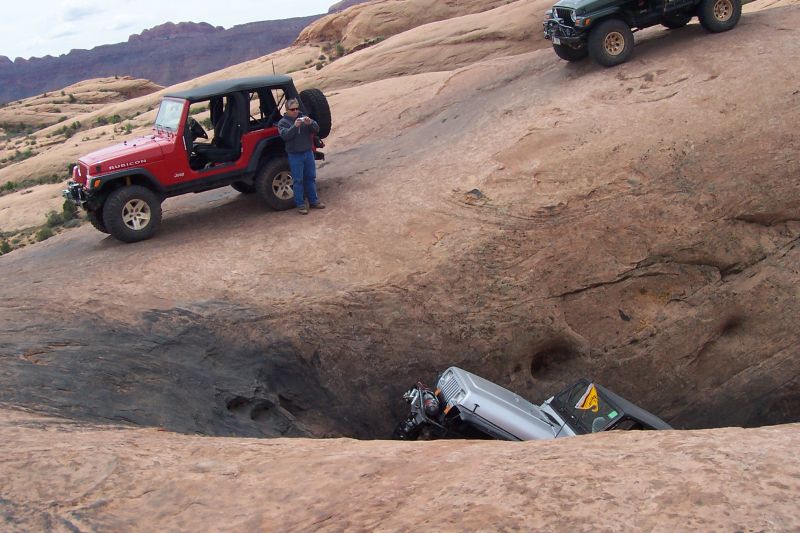 We did the 'Tip Over Challenge' and drove out. Pretty uneventful, but kinda fun.