U4WDA Winter convention 2009-Friday Jan. 23, 2009
We run John's trail with John leading. Great trail! I highly recommend John and the St. George crew. Excellent trail and a fun group. Most pictures by Corbin Bryson (my 11 year old).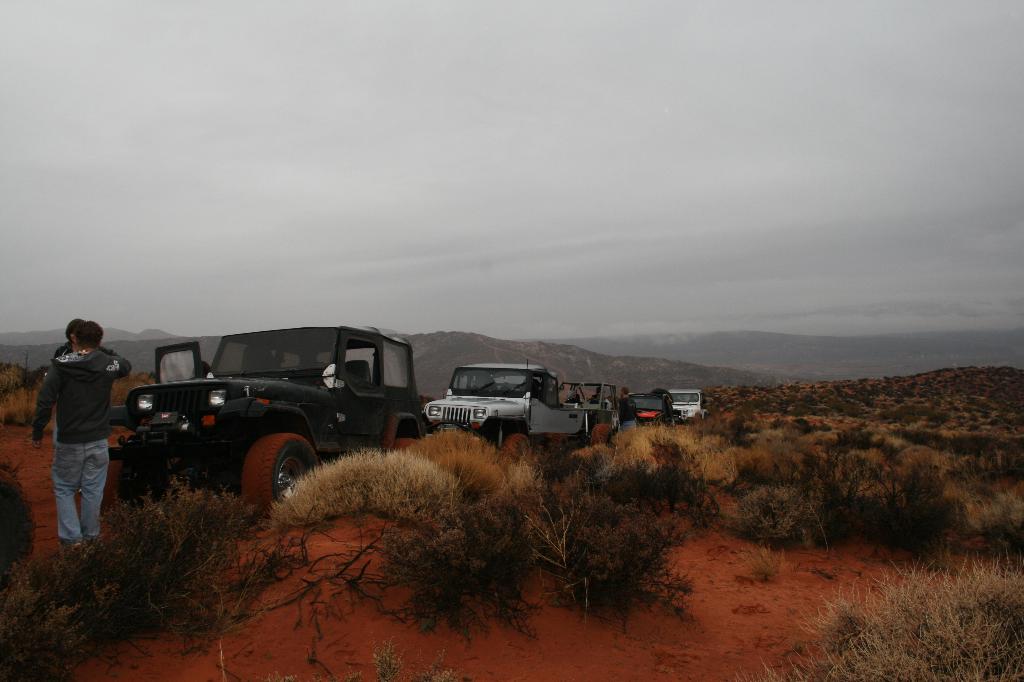 Well, we start off with a little rain.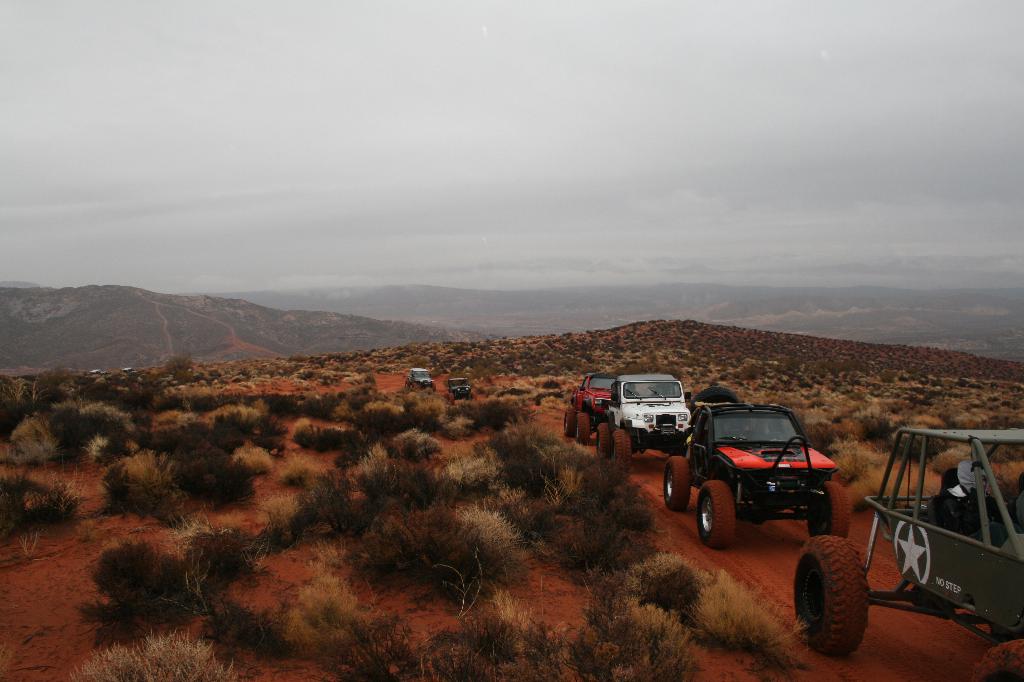 Here's the bulk of the rest of the group. There's some familiar folks catching up. I didn't recognize someone until I saw him drive. That's a good thing.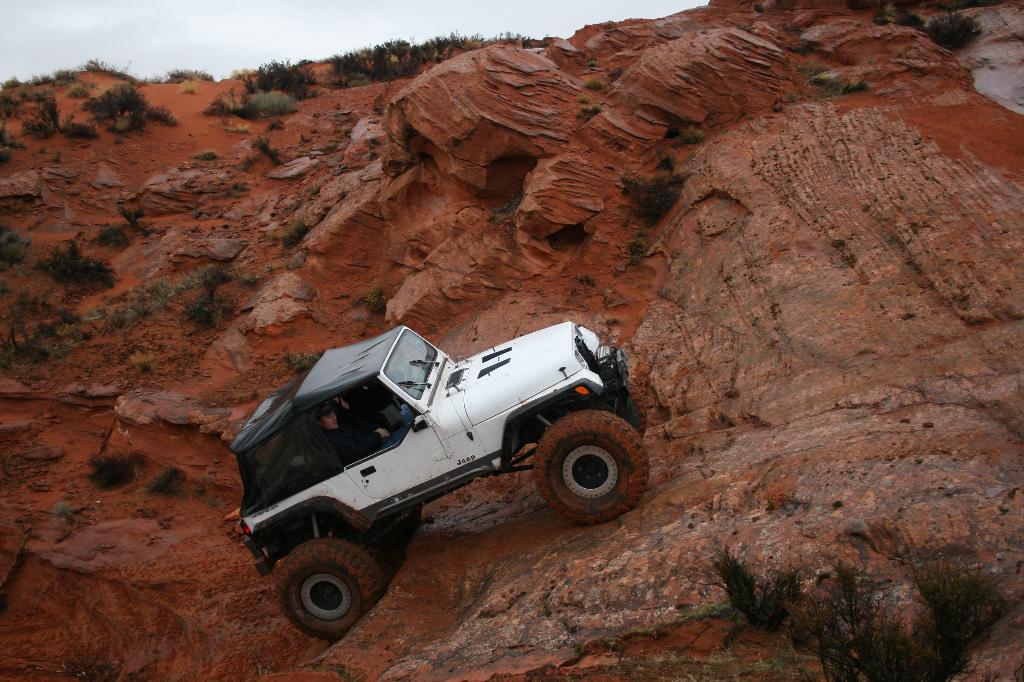 Here's one of the Fontaine boys rigs. Sounds like a 6 cyl. under the hood with Mog 404 axles. Kinda tall, but plenty of gearing with the portals.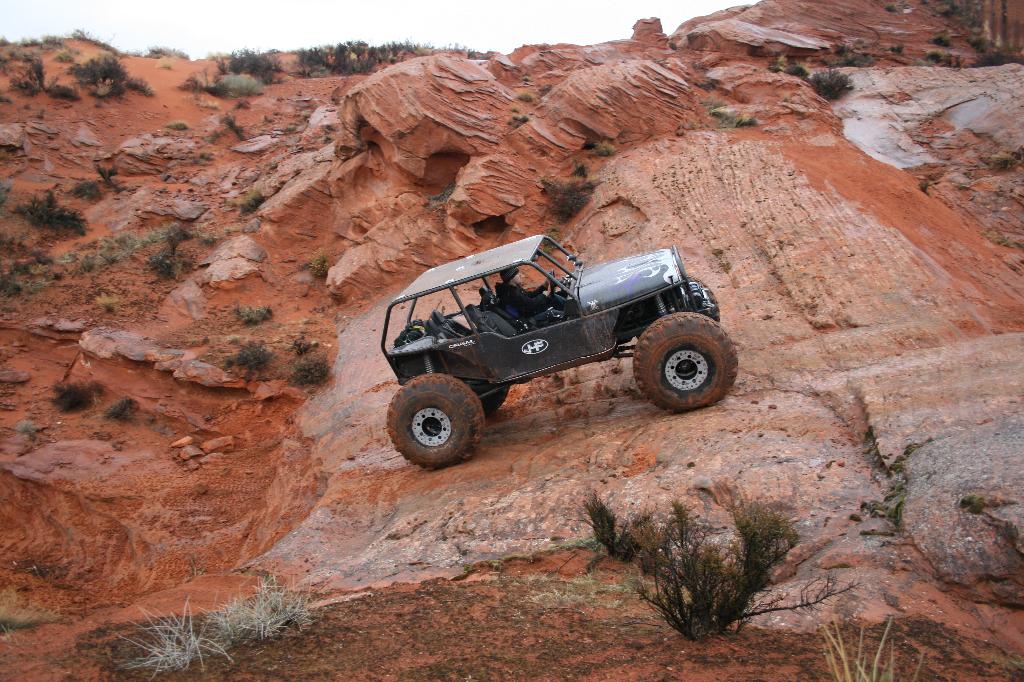 Curtis McNeil. Off the throttle My dad got a kick out of him. How can you not?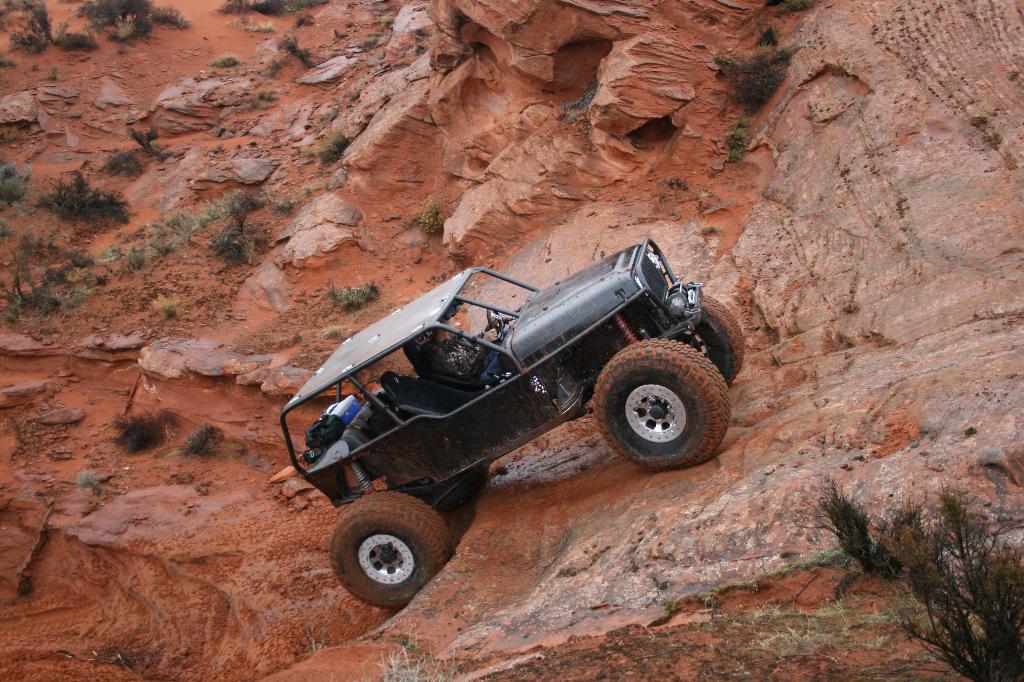 Curtis' old spotter from UROC days, Scott.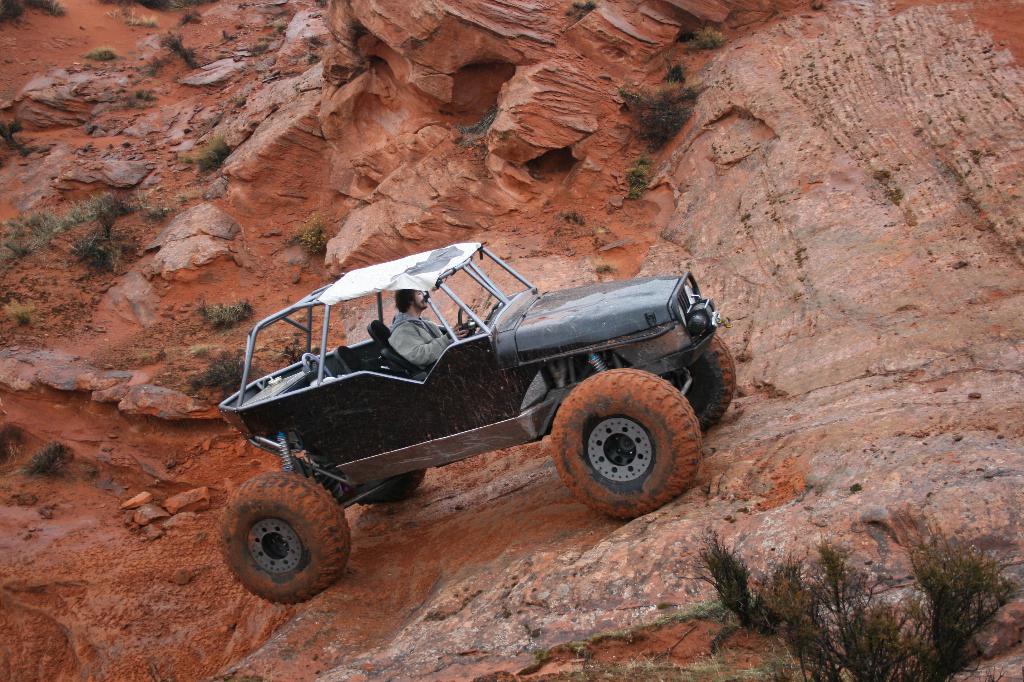 Another guy with the McNeil group. Has a turbo'd small block in that thing. You could hear the wastegate occassionally.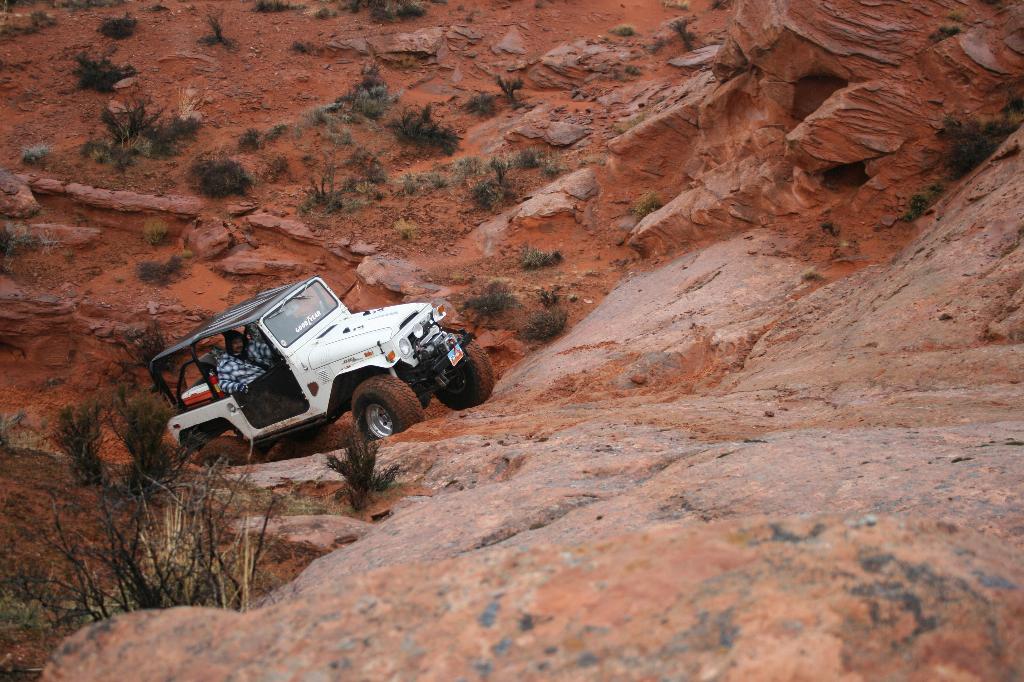 Pretty decently built Cruzah.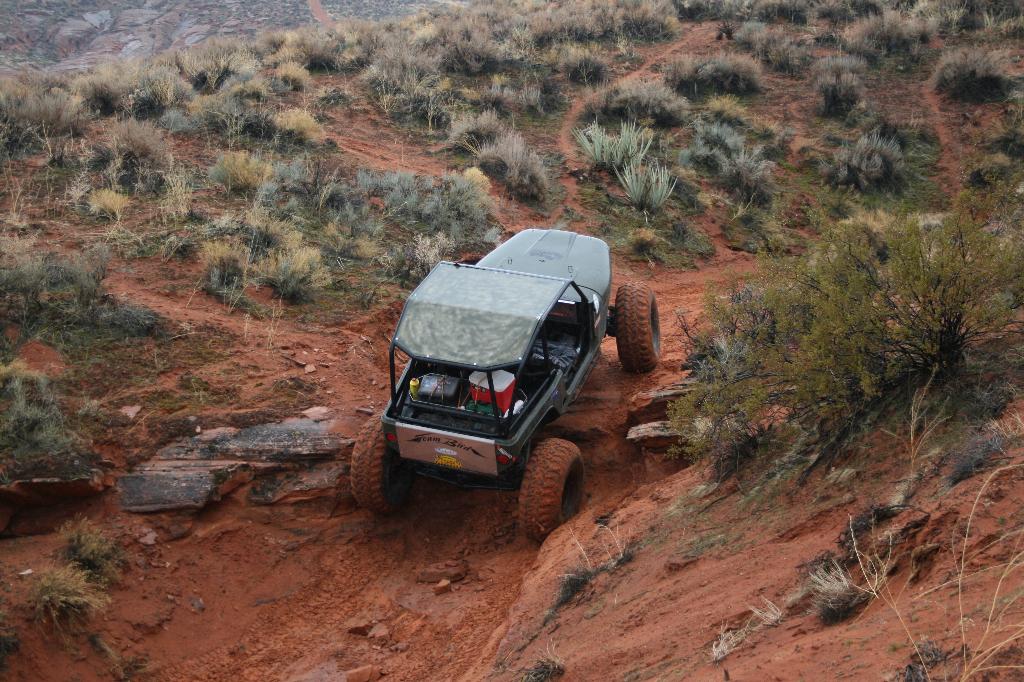 JC rolling up a little ledge. He did pretty good with the manual trans.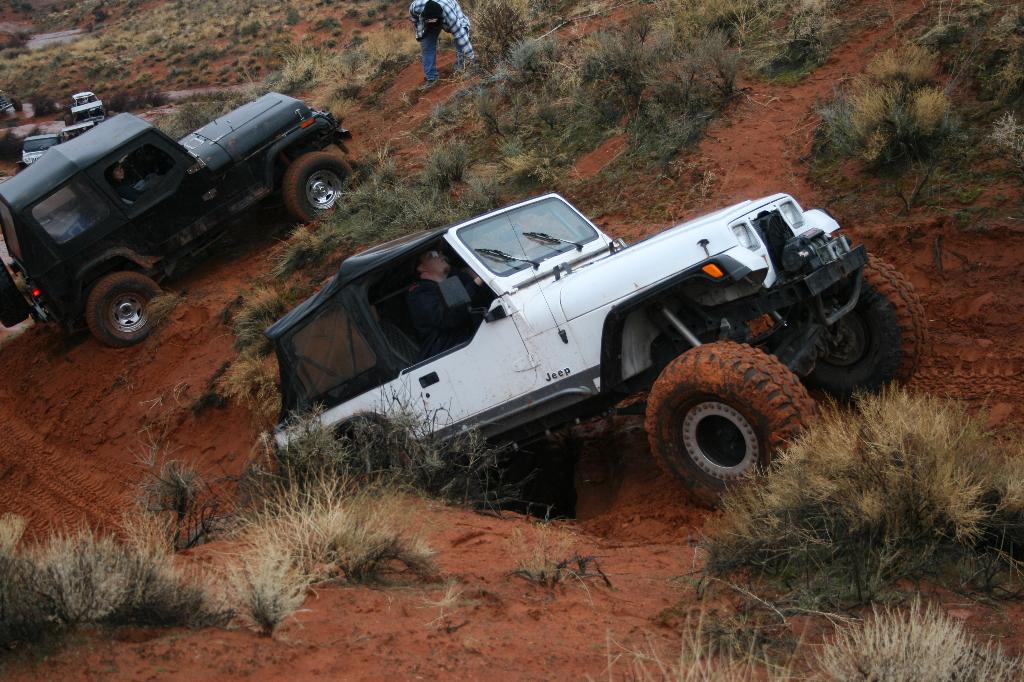 Another little ledge. There were a bunch of these. Some had overhangs that you had to avoid. The rain made some of them mucho more interesting than they would otherwise be.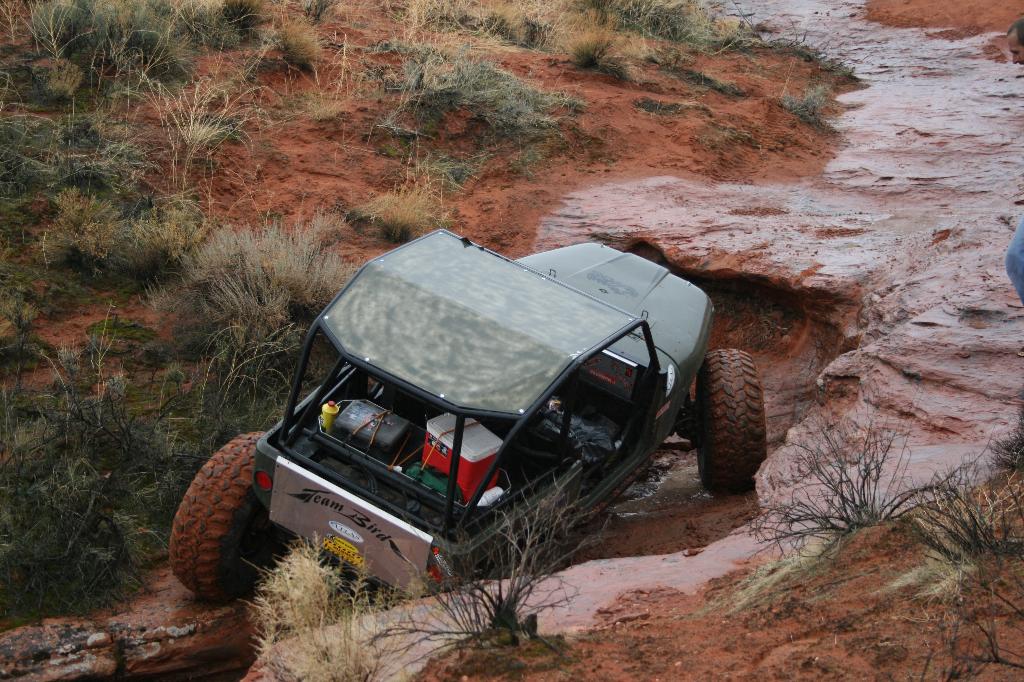 Here's a solid example of the overhangs. Good trail. I wouldn't mind doing it again at all.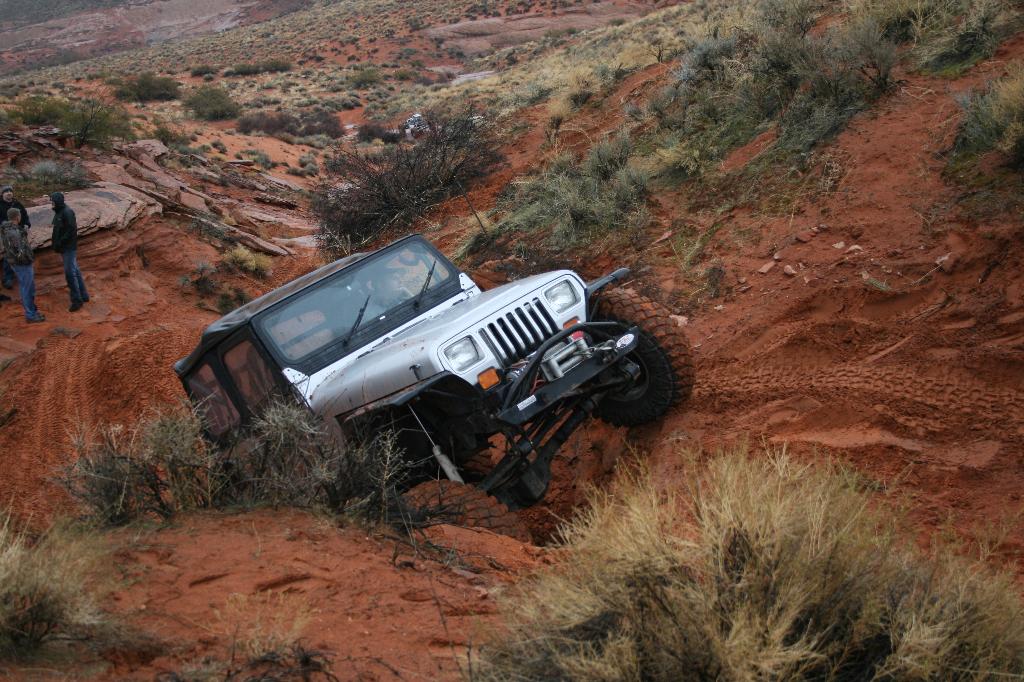 A little flex from my cutie. Again, my rig performed pretty well. I'm shocked at how well it works. It's got to be tires because it's certainly not the driver.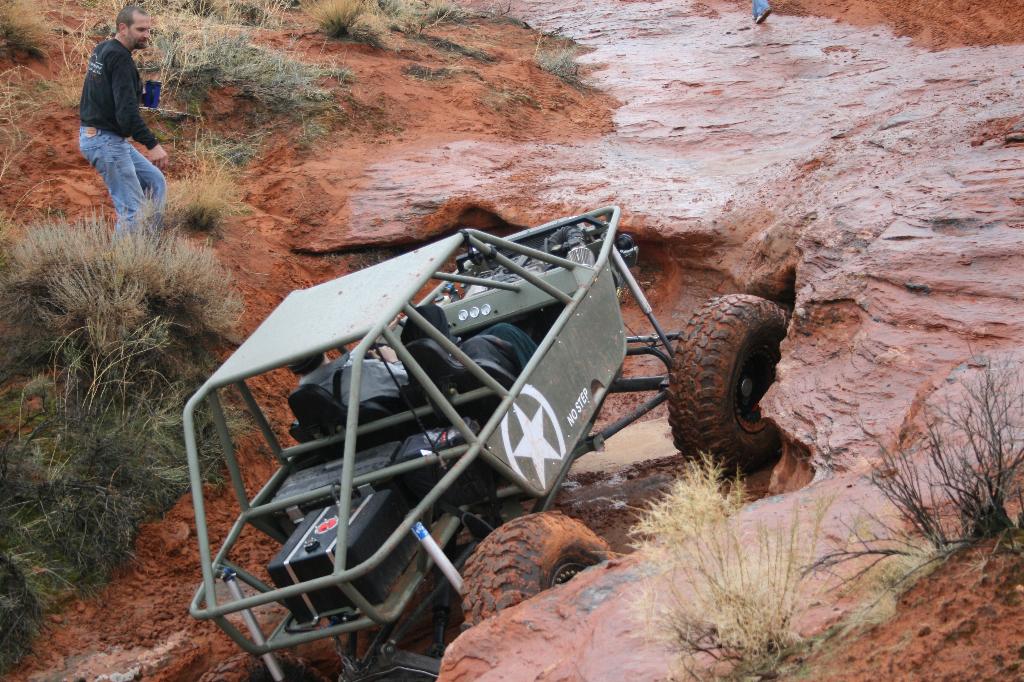 Steve had a GREAT day. 4th time out in his new buggy. He took a tough obstacle in a new buggy and made it his. There's a video somewhere and it's worth watching. I'll post up a link when I find it.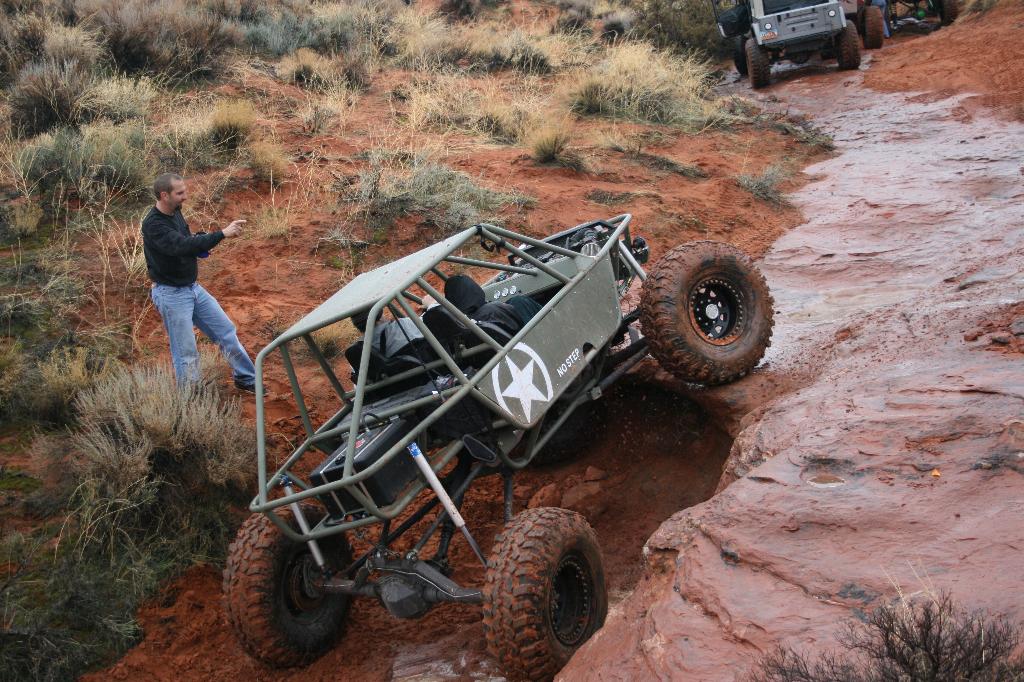 The wet slickrock and the IROKs didn't seem to be a perfect combination.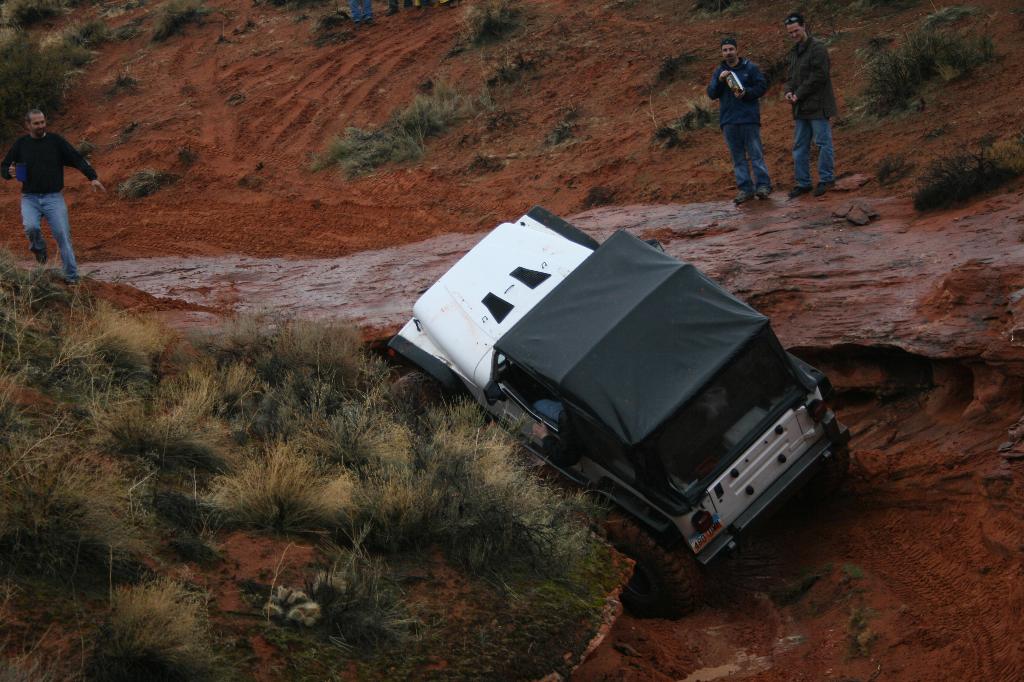 Another ledge.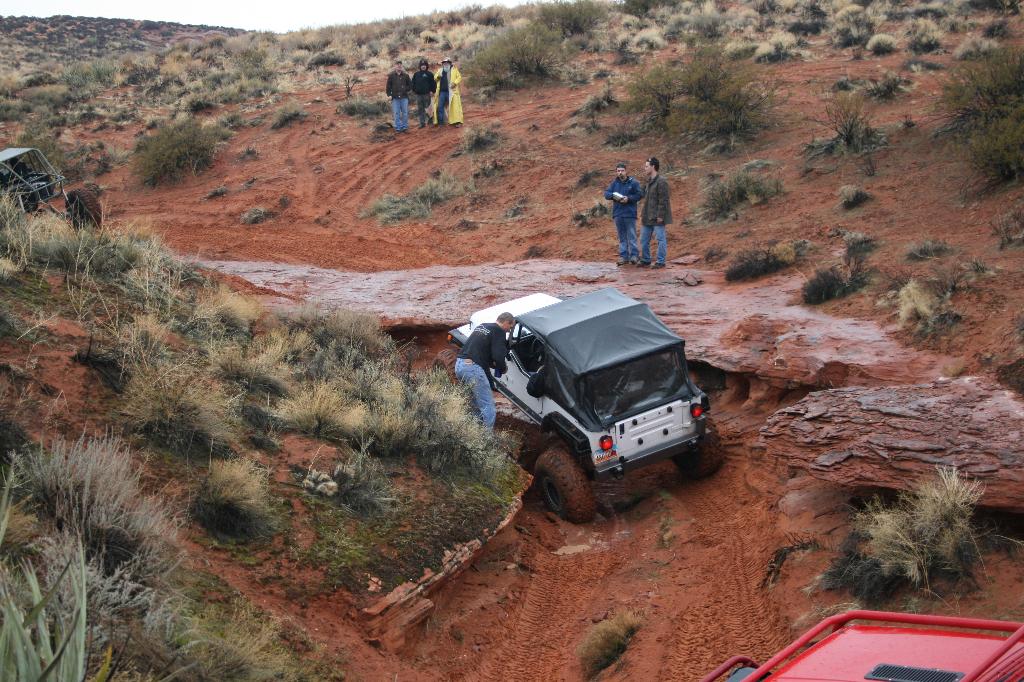 A little coaching from John.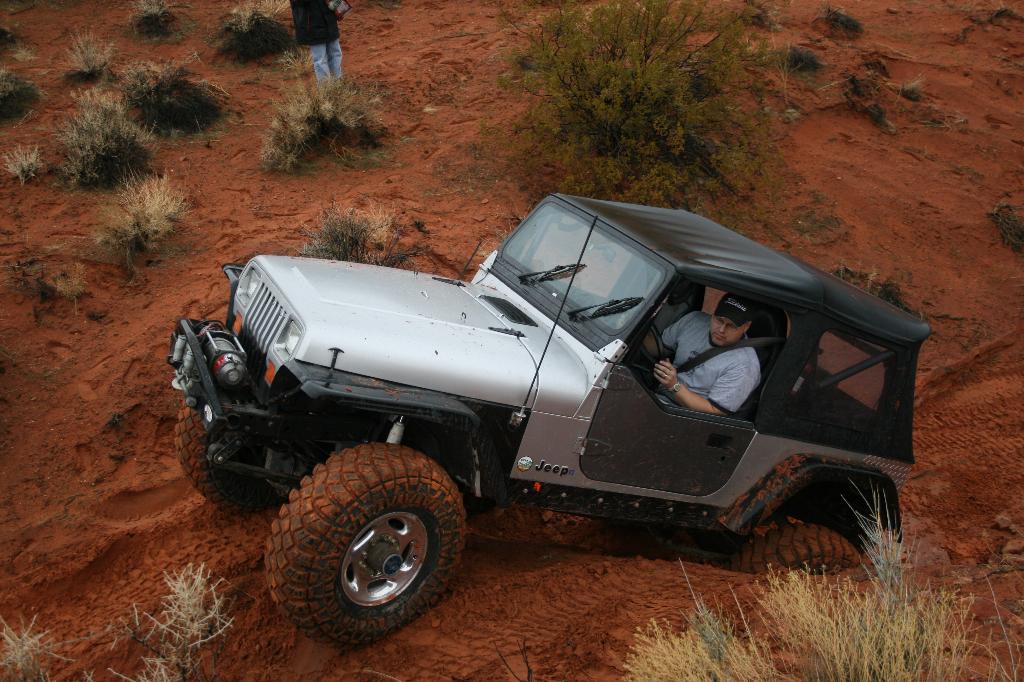 Wow, look at the intesity on that guy's face. I hope he doesn't scratch his wheel or something? Those Mt. Logan hub covers took another BEATING today. They just keep coming back for more.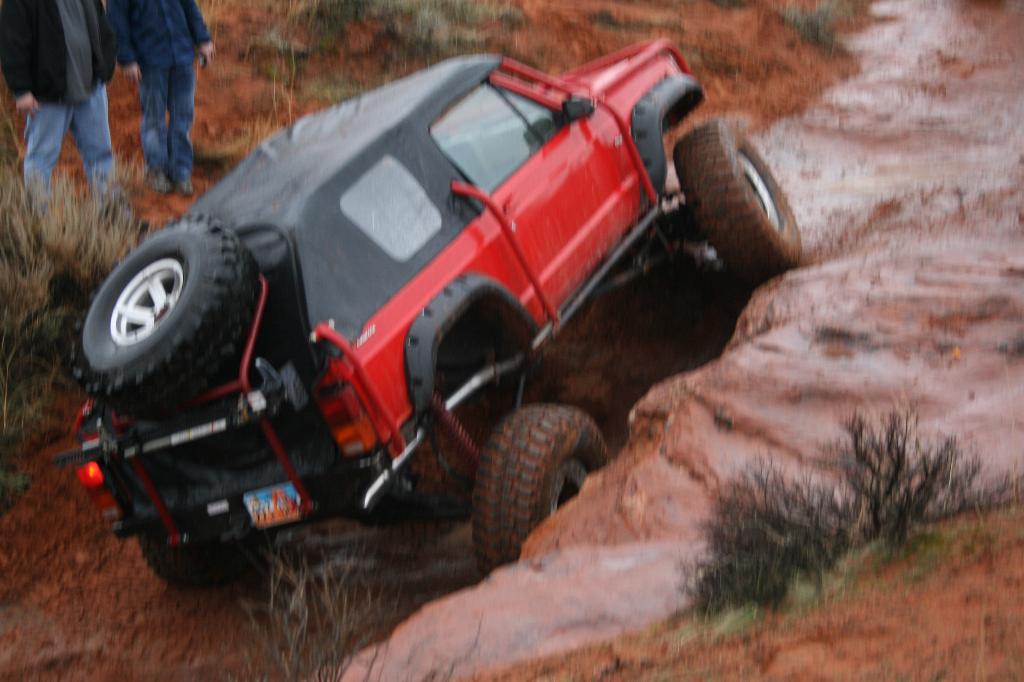 Mike Fontaine's "XJ". L98, auto, Dynatrac 60 front and some kind of 9"ish rear.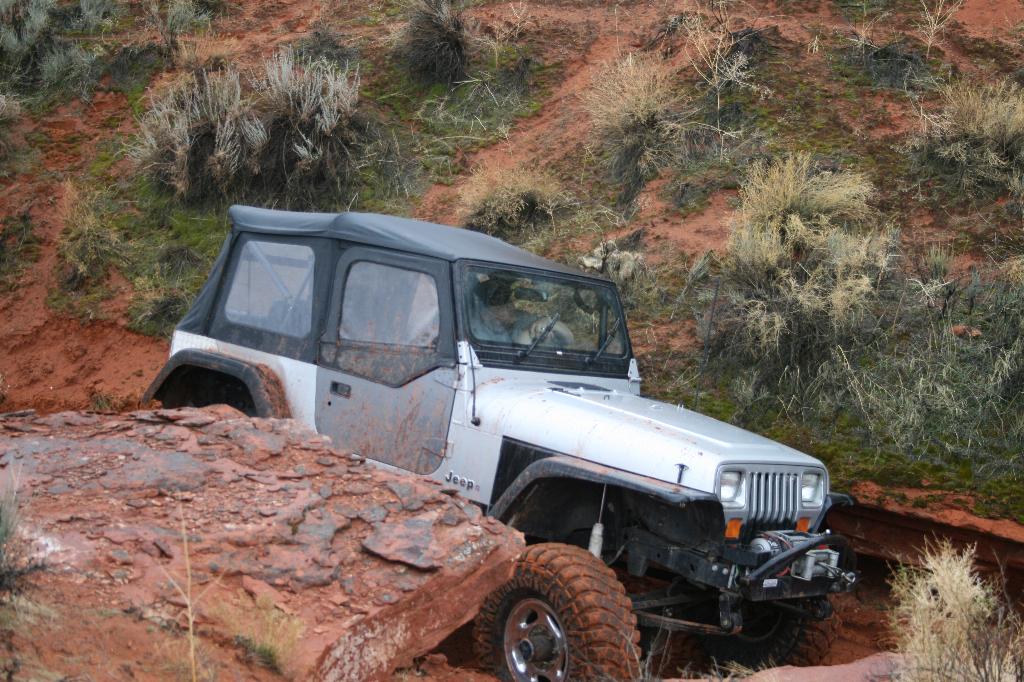 Did I mention there were some overhangs to avoid? :D Great trail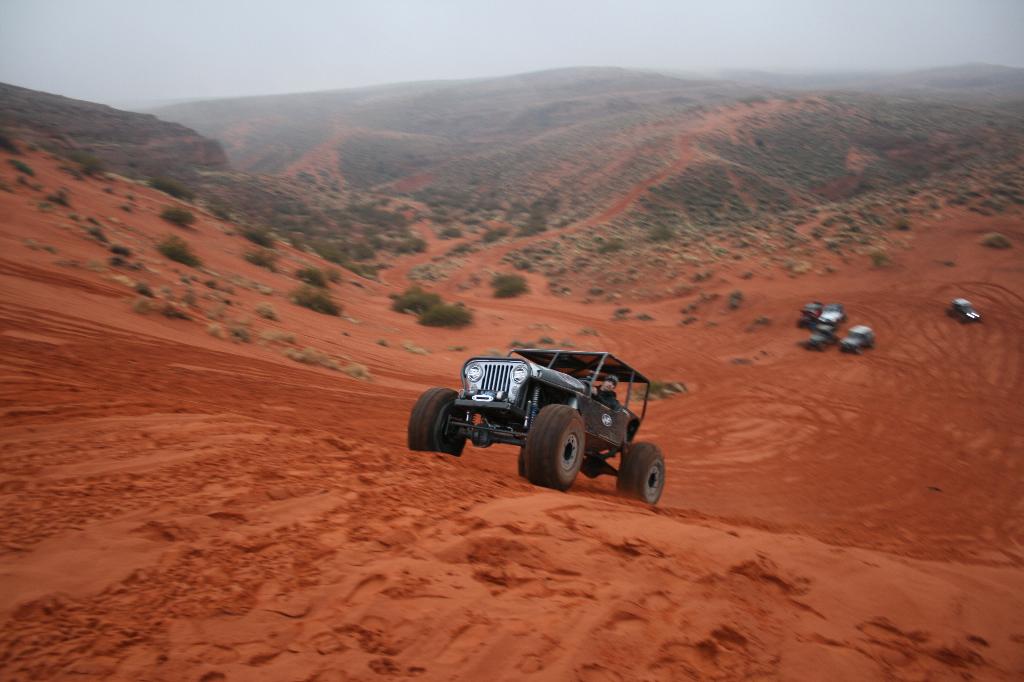 The end of the day. I'll let the rest of the pics do the talking.